ANALYSIS: Who banished Sanusi to Nasarawa?
Nazifi Dawud & Mukhtar Yahya Usman
A fresh controversy is raging following a claim by Ibrahim Mukhtar, Attorney-General of Kano state and Commissioner for Justice, that the Kano state government did not banish Muhammad Sanusi II, from Kano state after removing him as Emir of Kano.
KANO FOCUS reports that Mr Mukhtar made the claim during a live programme on Channels Television on Wednesday, when he was asked if the decision of the state government to expel Mr Sanusi to Nasarawa state did not violate section 35 of Nigeria's 1999 constitution, which grants citizens the right to personal liberty.
In response, the attorney-general said:
"If you listen to the secretary to the state government when he was addressing the press on the issue of the removal of the emir from office, there was nowhere he stated that the emir was banished from Kano State.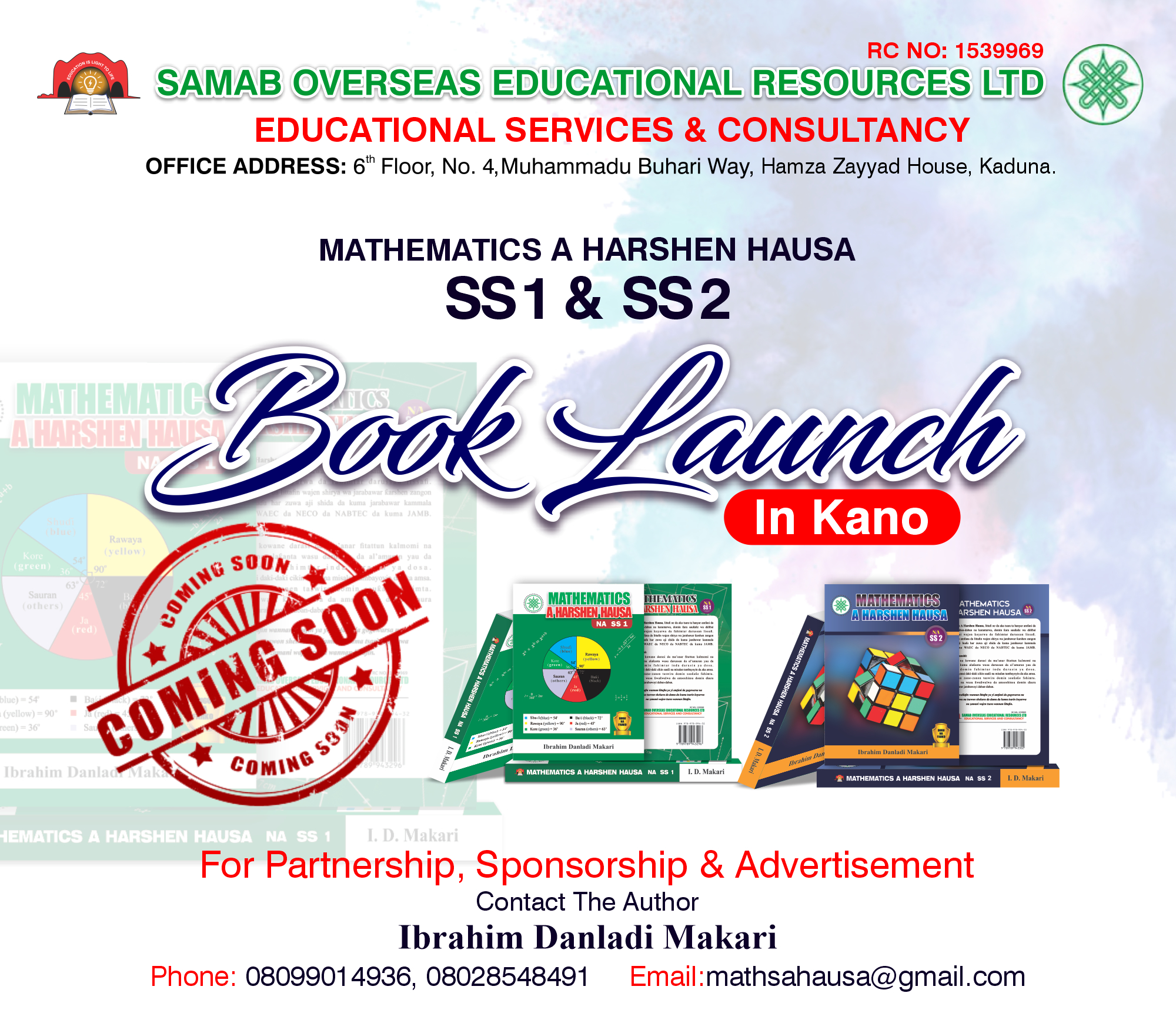 "So, the decision of the government when the emir was removed on Monday was that he was removed from office and a new one appointed. The issue of banishment was not part of the decision of the Kano State government.
"We have been hearing from the media that he has been banished but what I know is that he was taken out of Kano State, but banishment was not part of our decision. There is no such decision, to the best of my knowledge."
Mr Muktar later confirmed to KANO FOCUS that the Kano state government did not authorize the expulsion of Mr Sanusi to Nasarawa state but that security agents decided to take him away for security reasons.
"Section 35 of the Constitution was quoted, where it talked about right to personal liberty. People are saying we breached that law but I said you cannot claim that a law was breached without getting security report on why they took him (Sanusi) to Nasarawa.
"I said it could be for his (Sanusi's) safety, it is a possibility because I didn't get the report. It could be for the safety of his family or the security of people in Kano state. So, because there are exceptions in Section 35, you can detain someone and other things and he may end up being the beneficiary.
"But security agents are the ones that can explain this. So, I'm saying it is too early to say that Section 35 was breached," he said.
'Kano government has no powers to detain Sanusi'
Mr Mukhtar also told this newspaper that the Kano state government does not have the legal powers to order for the detention of anybody.
"Because Kano state government has no authority to order the detention of someone. That is a decision of the court. Even the federal government cannot do that. But a person can be detained by an order of court.
"So, it is not possible to say that the Kano state government ordered for the detention of the Emir. Only a court can do that and that's what I said.
"May be, the security agents took a precautionary measure to protect the emir from people who might harm him or members of his family or to prevent breakdown of law and order in Kano state. But I'm not saying this is the case, I'm only saying it is a possibility of (why they took Sanusi away)," he explained.
The contradiction
On 9 March, 2020, Usman Alhaji, secretary to the Kano state government (SSG) announced that Muhammad Sanusi II, the Emir of Kano had been dethroned and removed from office by the state Executive Council led by Governor Abdullahi Umar Ganduje.
Mr Alhaji, who later released a press statement, said Mr Sanusi was removed due to reasons such as "disrespect to lawful authorities" and 'refusal to attend programmes and meetings organized by government, which is viewed as an act of insubordination".
Less than an hour after the formal announcement, an image of the acknowledgement letter sent to Mr Sanusi informing him of his dethronement was leaked on various social media platforms, where it soon went viral.
The first paragraph of the letter, which was signed by Mr Alhaji clearly indicated that it was the Kano state government that directed Emir Sanusi's "removal, dethronement and relocation to Nasarawa state".
The letter reads thus:
I wish to inform you that the Kano State Executive Council under the chairmanship of His Excellency, the Executive Governor of Kano State, Dr Abdullahi Umar Ganduje, OFR, during its sitting on 9th March, 2020/14, Rajab, 1441 A.H has approved and directed for your immediate removal and dethronement as the Emir of Kano, and also for your relocation to Nasarawa state, which is done in line with relevant section of the Kano State Emirate Council Law of 2019. 
2. Kindly note that this decision was taken due to your general disrespect to lawful instructions from the authorities, including persistent refusal to attend programmes and meetings organized by government, which is viewed as an act of insurbordination.
3. In the light of the foregoing and having made appropriate consultations with relevant stakeholder, the decision was reached to safeguard the sanctity, culture, tradition and prestige of the Kano Emirate which was established and sustained over one thousand years ago. 
4. While assuring you that a new Emir of the Kano Emirate Council, will soon be appointed, I implore you, your subjects and surbodinates to remain calm and go about your normal businesses 
5. Accept my warmest regards and best wishes please."
How Sanusi was taken into custody by police–Emir's lawyers
On Tuesday, March 10, 2020, a team of lawyers to former emir Sanusi led by Abubakar Balarbe Mahmoud, addressed a news conference, in which he narrated how the Emir was informed reportedly by the Kano State Commissioner of Police Habu Sani that he was instructed to transport him to Nasarawa state.
Mr Mahmoud, a senior advocate of Nigeria (SAN) recounted how the Police Commissioner rejected Mr Sanusi's offer to move to Lagos state in company of his family in a private jet sent by his friends to evacuate them.
The dethroned emir's lawyer narrated what happened thus:
"Since the deposition was announced, I was at the Palace yesterday (Monday 9 March, 2020) afternoon in the company of one of my colleagues to consult with the Emir. We met him in good spirit in company of his family and a few associates.
"He said to us that he was waiting for the deposition letter from the Government House and was informed that the Commissioner of Police was on his way along with certain government officials. While waiting there was commotion in the private wing the palace as some unauthorized persons tried to gain entry into the family section.
"This led to some scuffle and teargas were fired by the security operatives. Normalcy was restored after the unauthorized persons along with armed security operatives retreated from the inner part of the palace.
"I subsequently, along with my colleagues was able to meet with the Commissioner of Police and other security operatives and with the permission of the emir, they were led to one his sitting rooms where the deposition letter was served on him by an agent of the State Government.
"The Emir accepted the letter and decided to acknowledge it personally after writing some Quranic Verses in the Arabic script along with his signature. This was handed over the government official. In the letter of deposition, it was stated that the Emir was to be removed to Nassarawa State. We requested to know if he was under arrest and if so we needed to see the warrant.
"The Commissioner of Police informed us that he was not under arrest. We informed the Commissioner of Police that was illegal and violation of his constitutional rights to remove to Nassarawa State against his wish.
"The Emir informed the Commissioner of Police that his friends had sent an aircraft to fly him and his family to Lagos and requested that they should be provided with necessary security to the airport so that he could leave.
"The Commissioner refused saying that was not their instruction. They were willing to allow the family to leave for Lagos but he was to be flown to Abuja then onwards taken to Nassarawa State. It was clear to us that both the Emir and ourselves were helpless and the police and other security agents were willing to take any measure and use force to achieve their objective.
"In order not to jeopardize the Emir's safety or the safety of any member of his family or indeed other persons around, the Emir decided to cooperate and proceed in the vehicles provided by the operatives.
"We accompanied the Commissioner of Police to the Nigerian Airforce base in Kano where the Emir was put a private aircraft and departed at about 6.40pm. The family subsequently boarded the aircraft arranged by his friends and departed for Lagos about 15 minutes later."
Mr Mahmoud then issued a 24-hour ultimatum to Mr Ganduje to release his client, the dethroned emir from "illegal detention" or face legal action.
The lawyer explained that the emir, through his chief of staff Munir Sunusi had ordered them to challenge the legality of his detention and banishment, adding that the action by the state government is illegal and unconstitutional.
He said the basis of the denial of personal liberty are set out clearly in the relevant sections of the Nigerian constitution.
"We are of the firm view that this action is illegal and unconstitutional. Section 35 of our constitution guarantees every citizen the right to personal liberty.
"The basis of the denial of personal liberty are set out clearly in this Section of the Constitution.   None applies to the case of the Emir.
"We are totally perplexed at resort to this practice in present day Nigeria by its political leaders.
"The illegality of this practice was pronounced by the Nigerian court of Appeal in Attorney-General of Kebbi state vs HRH Alhaji Mustapha Jokolo and ors 2013 where the court pronounced it illegal and unconstitutional and gross violation of the right of the emir," Mr Mahmud said.
"We are concerned about the personal safety and security of HH Muhammdu Sanusi II and wish to call on all well-meaning Nigerians and the International Community to bring their influence to bear to ensure that HH Muhammadu Sanusi regains his liberty immediately and to guaranty his safety and security," he added.
Therefore, Mr Sanusi's lawyers called on the Inspector-General of Police, the Director-General of Department of State Services (DSS) and Attorney-General of the federation to ensure the immediate release of the emir so that he can re-unite with his family.
Police keep mum
KANO FOCUS had tried to get the comments of the Kano State Police Command, but the state Commissioner of Police (CP) Habu Sani Ahmadu, did not respond to a phone call and neither replied to a text message sent to him.
What lawyers say on banishment of deposed emirs
Several legal experts and human rights groups have condemned the banishment of ex-Emir Sanusi to Nasarawa state after his removal from office, describing the action as illegal and unconstitutional.
Barrister Bulama Bukarti, a famous human rights lawyer has argued that "banishment is a barbaric customary practice that was reinforced by British imperialists who did all they could to humiliate and bully anyone that disagreed with them."
"The constitutionality of banishment & incarceration of removed emirs has been settled by the Court of Appeal in 2013 in the case of deposed Emir Jokolo of Gwandu. The Court held that the practice contravenes Sections 34 & 41 of the 1999 Constitution and thus illegal, null & void.
"The Court held that a dethroned emir has the right to reside anywhere and move freely in Nigeria and around the world. It said to allow a Governor to control the life and movement of a removed emir is akin to making the emir a slave of the Emir and slavery is unconstitutional," Mr Bukarti wrote on his Facebook wall. 
Similarly, Auwal Musa Rafasanjani, Executive Director of Civil Society Legislative Advocacy Centre (CISLAC), averred that banishment of a deposed emir contravenes several sections of Nigeria's 1999 Constitution.
"The imposed banishment of the dethroned emir to Loko Local Government, Nassarawa state, (is) nothing but clear infringement of the fundamental rights as guaranteed under Sections 34, 35, 36, 40 and most especially section 41 of the 1999 Constitution of the Federal Republic of Nigeria as amended, which safeguards the right of every citizen of Nigeria to move freely throughout Nigeria and to reside in any part thereof.
"We vehemently and categorically uphold our position on citizens' right to freedom of expression and movement as guaranteed under Section 39 and 41 of the Constitution. There is no justification for the humiliation, inhumane and degrading treatments as imposed on Sanusi upon his banishment.
"Just as the pronounced banishment by the State Government contravenes Section 35 of the Constitution which safeguards every person's right to his/her personal liberty, stating that no person should be deprived of such liberty except in circumstances set out in Subsection 35(a-f), given the procedure permitted by law as none of such procedure is followed in the instance case.
"We are amused at the open-display of rascality and disproportionate deployment of some government mercenaries including police force and other security institutions to amplify tussles, public harassment, extrajudicial implementation of imposition of restriction of movement and personal liberty of the dethroned monarch without iota of respect to the rule of laws and various Constitutional provisions.
"We call on President Muhammadu Buhari to sincerely and constructively intervene by upholding the Constitutional provisions to ensure that the rule of laws is adhered to and the dethroned Sanusi enjoys all his rights and freedom of movement, as clear demonstration for leadership, respect for civility, democratic core values and the Constitution," Mr Rafsanjani said in a statement.
I have no regret over my dethronement – Deposed Emir Sanusi
Nasiru Yusuf 
Deposed Emir of Kano, Muhammad Sanusi ll, said he would be ungrateful to God if he expressed regret or sadness over his removal as emir in spite of positions he occupied in life.
KANO FOCUS reports that Sanusi, who is also the current Khalifah of Tijaniya sect in Nigeria, said this in Abuja on Saturday at a stage play titled "Emir Sanusi: Truth in Time.''
The play was written by Prof. Ahmed Yerima, a professor of Drama at the Redeemer University and produced by Executive Chairman, Duke of Somolu Productions, Mr Joseph Edgar.
The 14th emir said he has what it takes to contribute to nation building because of his long history of service to the country.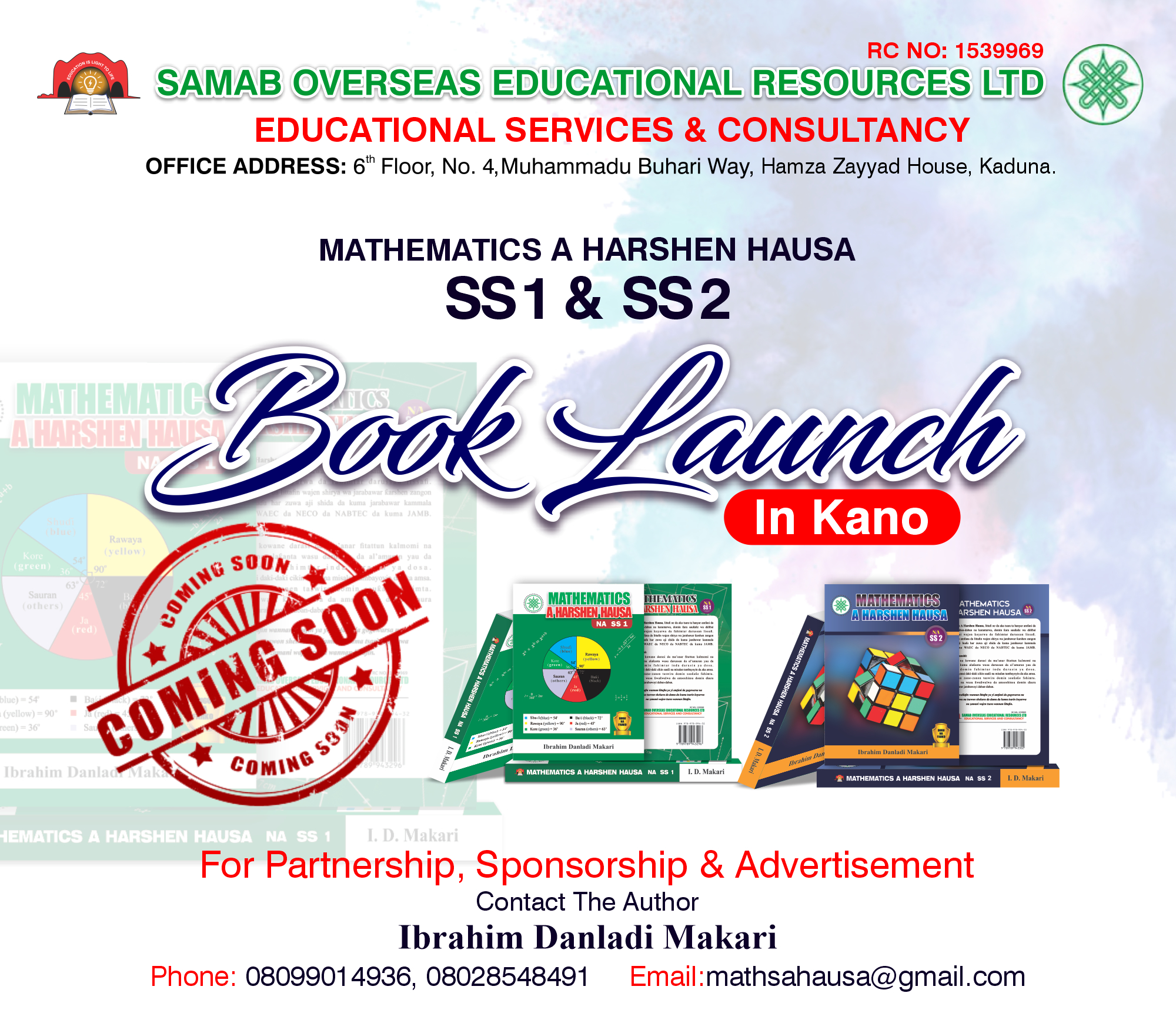 He said he served as Chief Risk Officer at the United Bank for Africa, and at First Bank, and also as CBN governor; as Emir of Kano for six years and Khalifah, Tijaniyya sect in Nigeria.
"I don't think that God has taken anything away from me. So, I have no regret.
"I turned 61 years last year and in those years, I had the honour of having been the Chief Risk Officer at United Bank for Africa (UBA) and the Chief Risk Officer at First Bank.
"I was Governor of Central Bank, Emir of Kano and now Khalifah, Tijaniyat Movement of Nigeria.
"If I have sadness, then I'm ungrateful. How many people have had the opportunity to be just one of those things?'' he observed.
Sanusi added that many traditional rulers held leadership positions such as army generals, governors, Nigeria Customs chief and others before their appointment as traditional rulers.
According to him, these traditional rulers gave their bits to serve this country.
"We have a long history of service to this country. My father as first Director- General of Nigeria Intelligence Agency set up the agency in1960, the record is there to see.
"My parents, grandparents and great grandparents gave their lives to build this country.
"We will continue to devote energy to build this country. It doesn't belong to anyone; it belongs to all of us,'' Emir Sanusi stressed.
He said if he had a choice between sacrificing his principles and holding on to position, he would give up the position.
"History is always the best judge. The things that I said would happen, that caused me so much trouble, have happened.
"For me, I have absolutely no regret and I will continue to speak and voice my views. I will continue to defend this country,'' he said.
In his remarks, the playwright, Yerima said what motivated him to write the play was when Sanusi was appointed as Emir, he prayed: "O Allah, let me die on the throne.''
He said he wanted people to watch how destiny prevailed on Sanusi's grandfather, Emir Muhammadu Sanusi who spent 10 years before he was removed and Sanusi, the grand son who spent six years before he was also removed.
"Also, they lived and live in a society. So, we want viewers to see the society's attitudes towards their service to humanity,'' he said.
The producer of the play, Edgar said it was the 14th edition produced by Duke of Somolu Productions.
"With a budget in excess of N40 million, this production is truly historical,'' he said.
Edgar thanked the more than 35 sponsors of the play who took over 50 per cent of the budget for their support.
Emir Sanusi was dethroned as Emir of Kano in March 2020 by Governor Abdullahi Ganduje, citing "total disrespect to lawful instructions from the Office of the Governor''.
Insecurity, economy: Don't blame Buhari, blame yourselves for deteriorating situation – Group slams NASS
Nasiru Yusuf
A group under the auspices of Non State Actors Consultative Forum, NOSACOF has challenged lawmakers plotting the  impeachment of President Muhammadu Buhari not to blame the President for the growing insecurity and economy challenges among others bedevilling the country but blame themselves for being part of the problems and watch the situation deteriorate to current level.
KANO FOCUS reports that the convener of NOSACOF, Abdulrazaq Alkali while addressing newsmen on the plot to impeach the President, said they know that Buhari is weak and has failed, but the NASS have also failed to carry out their roles of oversight function due to their incompetency to find lasting solution to the menace.
Alkali however maintained that the impeachment plot was ochestrated by aggrieved ruling party, APC members who lost their seats in the party primaries.
According to him, "We the members of Non State Actors Consultative forum (NOSACOF) feel a sense of responsibility to lend our voice on this issue in defence of democracy and the unity of Nigeria.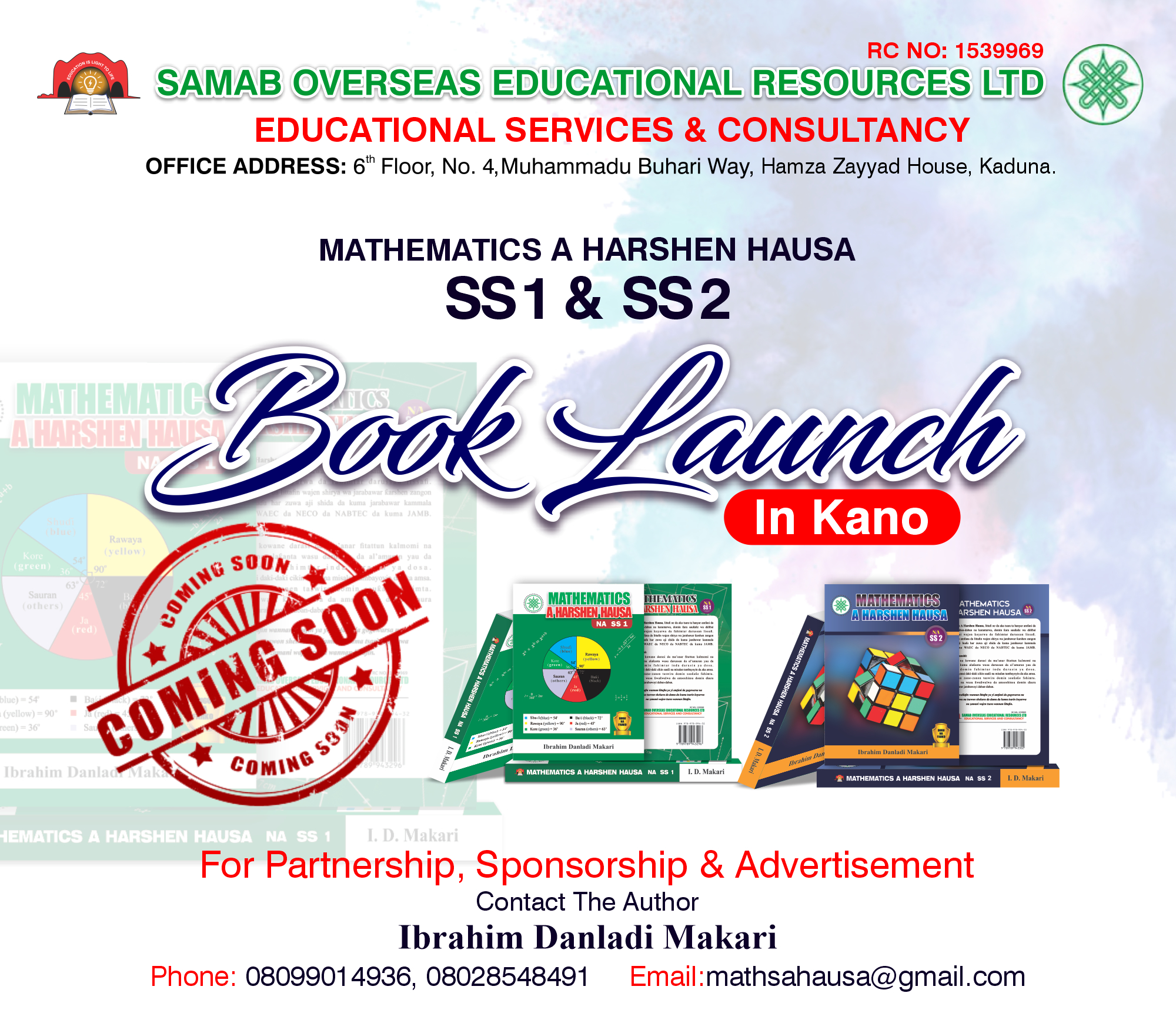 "The economic and security challenges bedevilling Nigeria as a nation have got worse in recent months. More and more Nigerians have fallen below the poverty line, and terrorism by bandits and faceless terrorist acting against defenceless citizens have continued with little resistance from the Nigeria's security apparatus. Inflation is on the rise, and citizens are finding it very difficult to keep up cost of living. There have been a lot of fingers pointing, as well as accusations and counter accusation between citizens and the government as well as between warring ethnic nationalities. It is indeed a very trying time for Nigerians!
"Amidst all these turbulence, legislative chambers in Nigeria are most at times full of dramas due to the incompetent behaviour of some the legislators, a dangerously new twist have started
to untold in the National Assembly, where some members of the opposition and some disgruntled members of the ruling party are making moves for the impeachment of President Muhammadu Buhari and fuelling accusations and sentiments against the president and his team in order to get backing from Nigerians. However, in doing so, they have failed to look at the failures of both national assemblies (house and senate) and how their incompetence's have contributed to the worsening economic and security the situation in Nigeria.
"We can all agree that the current security problems of Nigeria today have been as a result of accumulation of years of incompetence, selfishness, greed, injustice and corruption perpetrated by mostly political leaders who are shielded by ethnic and religious entities, a weak and corrupt Justice system and to some extend by common citizens. As such despite some weakness on the part of President Muhammadu Buhari, it will be unjust to lay all the blame on his table and start calling for his impeachment, rather the legislators have also failed to carryout the oversight functions on the various security arms of the government despite billions of dollars budgeted for security.
"We are fully aware that we have numerous reports about how the public funds budgeted for the procurement of arms were being diverted and a number of times this legislators failed to call the people responsible to come and account before nigerians. As we are aware, they are part of the problem because majority of them focused their attention on befriending the head of these agencies in their chase for getting contracts and other financials gains.
"Similarly, they secured more debts for this country. A president cannot secure any debt without approval of the NASS. And they have done that a number of times. Now they have left us with over burden of debts.
"Secondly, we have come to realize the move to impeach the president is orchestrated by mostly members of the ruling APC who lost out at the presidential primaries and senatorial of the paty. Most of those in the forefront of the impeachment struggle are agents of some defeated candidates that will benefit if the president is impeached. While there are others supporting the impeachment out of sheer frustration to pull down the APC since they won't return to the red chambers having been defeated earlier in the contest," Alkali said.
He however cautioned against the impeachment plot noting that such move is capable of plunging the country into worse internal conflicts and chaos.
"The impeachment plot will create a high-level chaos that is capable of completely plunging the country in worse internal conflicts, it may never recover from.
"It is very clear that promoters of the impeachment just want to serve a selfish motive and interest. It is imperative for well meaning Nigerians not to allow themselves to be played by the selfish interest of a few, whose action will worsen the fragile situation in this country.
"It is very important for Nigerians to exercise caution and allow democratic process to take place through
proper electoral transition, the general election is just around the cormer, and the current administration will leave less than a year from now.
"We advise Nigerians to vote for competent leaders for both executive and legislative positions and to make sure that those we voted for next will put the interest of citizens first in everything they do," Alkali however said.
Over 400,000 PVCs uncollected in Kano State – INEC
Nasiru Yusuf
The Independent National Electoral Commission (INEC), says over 400,000 Permanent Voter Cards (PVCs), are still unclaimed in Kano State.
KANO FOCUS reports that Prof. Riskuwa Shehu, the state INEC Resident Electoral Commissioner (REC), said this when Oba Yoruba Kano, Alhaji Murtala Alimi Otisese (Adetimirin I) and his entourage, visited him on Thursday in Kano.
Shehu, represented by the state INEC Administrative Secretary, Alhaji Garba Lawan, said that the PVCs were those produced from 2011 to 2018.
"People were reluctant to come and collect their PVCs, hence the need for all stakeholders to assist in sensitising the voters to go and collect their own before the general elections," he said.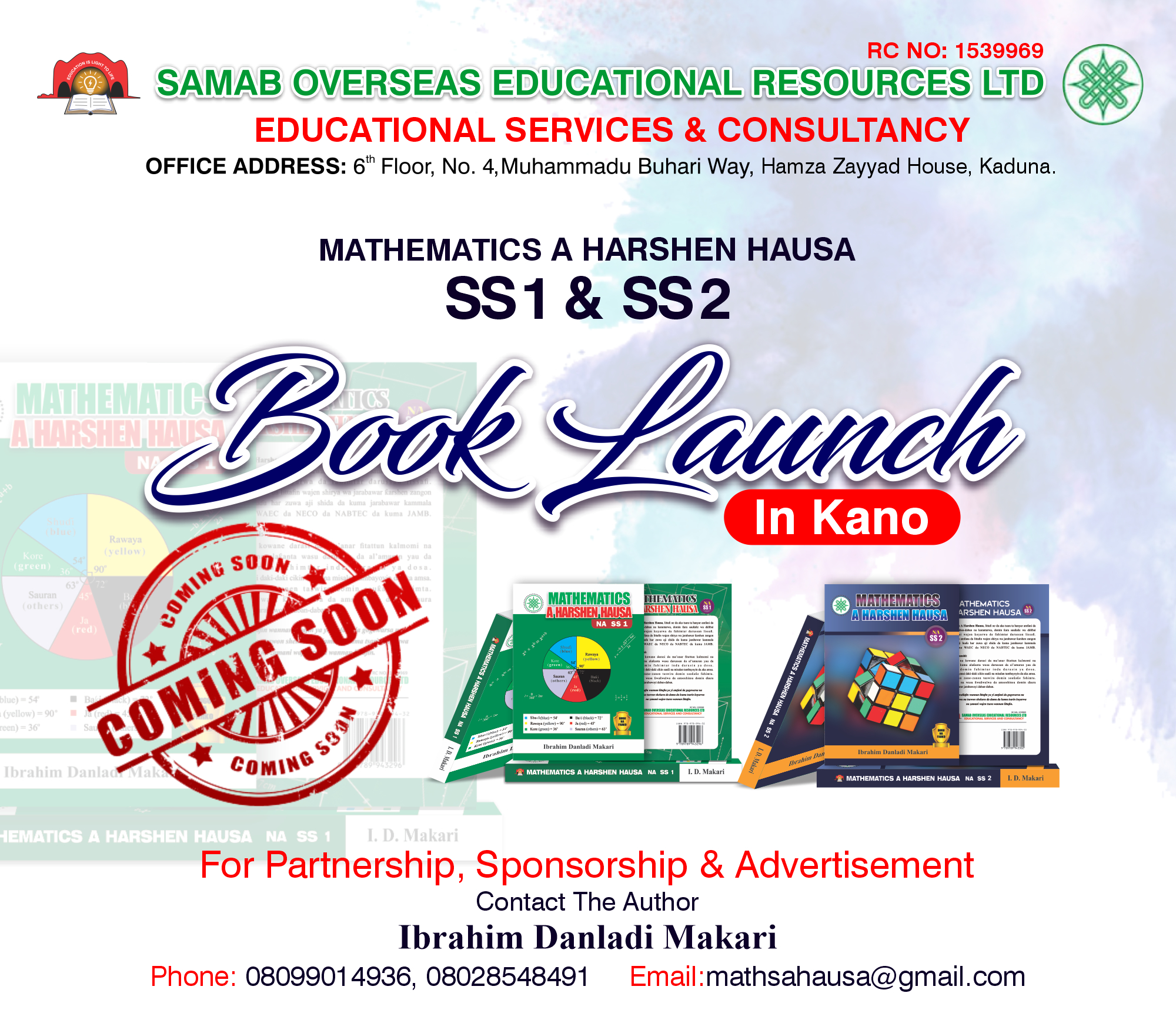 The REC said that 569, 103 new voters were captured in the state at the just-concluded Continuous Voter Registration (CVR).
"This is in addition to the already existing 5.4 million voters registered before the 2019 elections.
"With over 400,000 uncollected PVCS and the registration of over 569,000 new registrants, we will have about 1 million PVCs waiting to be collected before the 2023 General Elections," he said.
Shehu urged all stakeholders to assist the commission in mobilising people and collect their PVCs.
He said that the CVR would resume after the 2023 elections.
The REC said that before the 2019 elections, the state had about 8,017 polling units and over 3,000 voting points.
According to him, INEC converted those voting points to full-pledged polling units.
"So, now in Kano, we have 11, 222 polling units to be used during the 2023 elections.
"This was achieved with the contribution of all the stakeholders, that is, the traditional institutions and political parties, among others," he said.
Shehu stated that the commission has initiated various reforms in the electoral process with a view to ensuring credible elections.
He also urged stakeholders to assist in sensitising the people against electoral violence and vote-buying.
Earlier, Sarkin Yarbawan Kano Alhaji Murtala Alimi Otisese (Adetimirin I) said that the visit was to seek for partnership with INEC to ensure free, fair and credible 2023 general elections.
Sarkin Yarbawan Kano called on the teeming masses in the state not to engage in vote buying, saying that anybody who sells his/her vote during the general election automatically mortgages his/her future.
Alhaji Otisese said: "As custodians of culture and traditions, we should not only be heard but also seen at this critical juncture of our national life.
"While commending INEC and Nigerians at large for the peaceful conduct of continuous voters registration (CVR) exercise that has just ended, I urge us all to vigorously sustain the zeal in ensuring that the next stage, which is collection of permanent voters cards (PVCs) is pursued. Please go out en masse to collect your PVCs."