INTERVIEW: Why Kano can't cope with COVID-19 outbreak–Infectious disease expert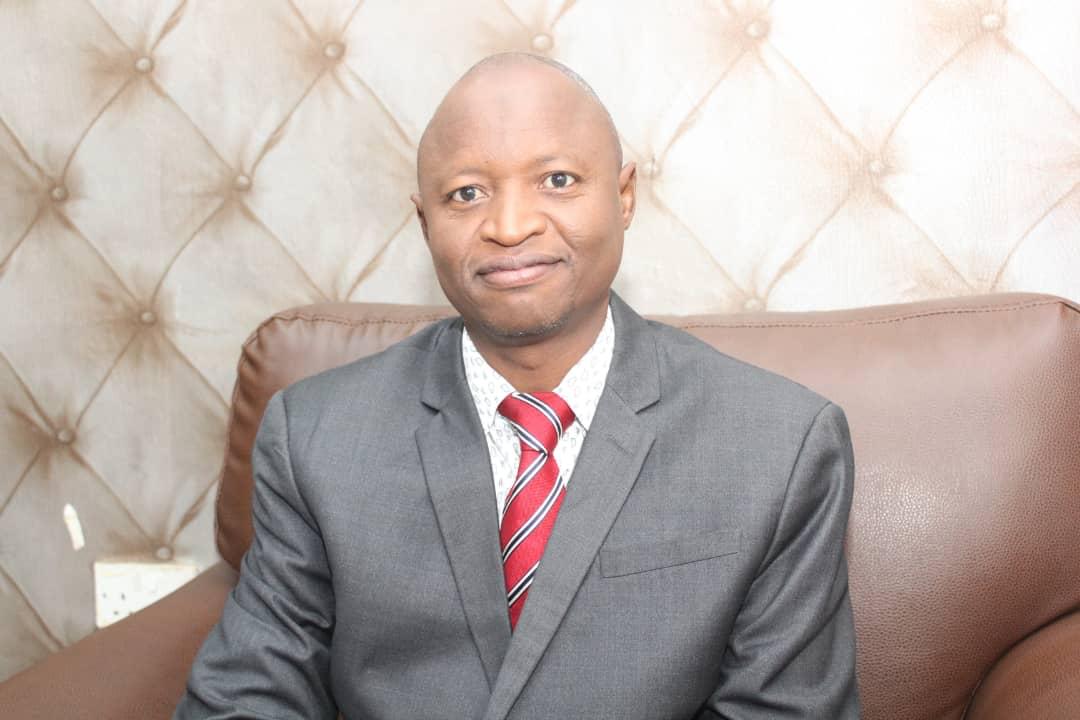 Nazifi Dawud
In this interview with KANO FOCUS, Professor Isa Sadiq Abubakar, the Director, Centre for Infectious Disease Research, Bayero University, Kano (BUK) and Aminu Kano Teaching Hospital (AKTH), shares his thoughts on the need to prevent the outbreak of the new coronavirus or COVID-19 in Kano state. Excerpts:
Q: It seems that here in Kano, many people doubt the existence of the COVID-19 coronavirus, what do you say to these people?
Professor Abubabar: That is a very costly mistake because it is a reality. We are lucky it started from a very far place, that is China and gradually spread to other countries. So, this thing started in December and we are living witnesses that over the last three months it has been spreading, yet it has not come to us.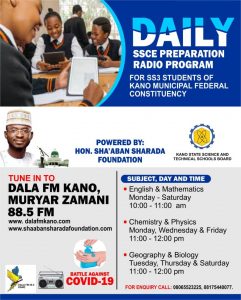 But it is a reality that whether today, tomorrrow or another day, it will definitely come to us whether we like it or not. So, the best thing is that we should get out from the state of denial and do the needful.
And one thing I want you to understand is that it is a very dangerous disease that is very easily contracted and people get down with symptoms that could be life threatening because nothing is more important to our lives than the air we breath. If a disease will disallow us from breathing normally, destroy our lungs, definitely it is a very deadly disease and we must do all withing our powers to ensure that it doesn't affect us.
Q: The COVID-19 is a disease that demands isolation and keeping distance from one another, but with the huge population in Kano and our lack of understanding of the disease, how do you think people can be convinced to abide by the rules. 
Professor Abubakar: Please I want everybody who has a means to tell another person that we should keep away from each other for now. I implore everyone to do this.
Everyone should be informed that staying at home is the best way to prevent this disease from further transmission because the more we come together the more some of us will be having the disease and spread it to other people either through droplets from sneezes or coughs.
Very recently, we were informed that when a person passes out the virus during coughs or sneeze, it lasts in the air for up to eight hours. That is a very dangerous situation we are facing and so the best way is to keep staying at home.
People who have symptoms should also stay at home, rest and drink lots of fluids. They should be in a humidified room and when they have fever, they can take paracetamol to lower their temperatures and can breath fresher air than when they are out.
Q: Nigeria has one of the worst healthcare systems in the world, do you think our healthcare system can cope with the COVID-19 pandemic?
Professor Abubakar: It is a fact that even the super powers of the world have done everything humanly possible to contain this epidemic but they are being overwhelmed.
If you look at Italy, United Kingdom, United States, they are battling the disease and their medical supplies are being depleted, they are calling for help, they are helpless. What about us in the African continent, especially Nigeria that has the largest population.
In terms of human resources, we have one of the poorest indices in the world. The performance of our health system is very low and so we do not have a resilient health system. Should this problem escalate, we are going to be in a very serious crisis that people can just fold their arms and not be able to contain it.
So, we are just hoping that it shouldn't take us to that level and the best thing is for people to prevent because the health system as I'm speaking to you everything is in scarcity. We do not have enough protective materials for the health workers to work with.
This is a disease that doesn't have a vaccine, so we don't have the capacity to confront this disease. We are not ready to battle this illness, so the best approach is prevention.  And the best prevention approach is keeping social distance and hand-washing with soap and water, good coughing habits, wearing face masks and disposing them properly.
Question: Do you advise the Kano government to ban movement of people into the state through closure of motor parks and suspending domestic flights? 
Professor Abubakar: It is up to the government to take necessary measures but what I know is that the coronavirus is a very dangerous disease and government needs to reduce the number of people coming into town.
As of now, there is a plan to screen everybody coming in but at a later time it may reach a situation where people will be stopped from coming in entirely.
Q: What category of people does the coronavirus affects the most? 
Professor Abubakar: Well, it affects everybody but the people it harms the most include the elderly, people with diabetes, people with weak immunity like HIV, cancer patients, hypertensive or heart disease patients and others.
My Advice for them is to stay at home, maintain social distance and avoid any gathering while adhering to hygienic practices.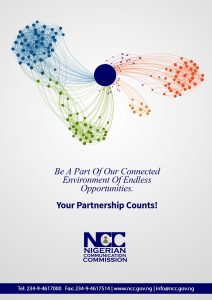 Aminu Dantata donates N300m to tackle COVID-19
Mukhtar Yahya Usman
Aminu Alhassan Dantata, a foremost Kano businessman and respected elder has donated N300 million to the Kano state government as a contribution to the fight against the COVID-19 pandemic.
This was revealed in a statement released on Monday by Malam Muhammadu Garba, the state Commissioner for Information.
Mr Garba also said other Kano-based businessmen, Alhaji Abba Sumaila and Alhaji Abubakar Dalhatu, chairman of Al-Hamsad Group, have donated 500 sacks of spaghetti and N5 million respectively.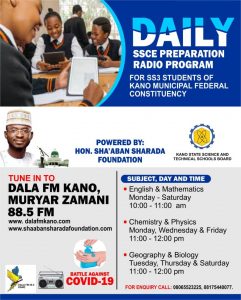 He said all commissioners and political office holders in the state have also donated 50 percent of their salaries to the noble cause.
"The first donation of N28.5 million from UBA was yesterday (Sunday) announced by Governor (Abdullahi) Ganduje at the inauguration ceremony while Africa's richest man, Alhaji Aliko Dangote, has pledged to provide all needed facilities for the earmarked 600-bed Isolation Centre at Sani Abacha Stadium, Kano," he said.
Mr Garba added that a 38-member committee was set up to collect donations and distribute them to those in need in order to reduce the effect of tough measures taken by the state government to prevent the spread of the coronavirus in Kano.
The committee therefore urged organizations and wealthy individuals within and outside the state to donate generously towards the humanitarian gesture.
"Anyone willing to donate to the committee in cash should pay/transfer to this account: Kano State COVID-19 Support, UBA, Account No: 1022751785.
"Donations in kind are also collected at a warehouse at number 94, Maganda Road and Kano State Government Printing Press, Emir's Palace Road," the commissioner said.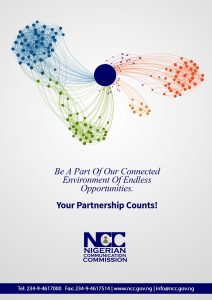 CISLAC demands transparency in managing funds donated to fight COVID-19
Nasiru Yusuf
The Civil Society Legislative Advocacy Centre (CISLAC) has urged the Nigerian government to ensure accountability and transparency in managing all funds donated to fight the COVID-19 pandemic.
In a statement on Monday, CISLAC's Executive Director, Auwal Rafsanjani, also called for the inclusion of the media and other groups promoting accountability in the utilization of the funds.
Mr Rafsanjani noted that the recent composition of the Presidential Task Force on COVID-19 was a welcome decision.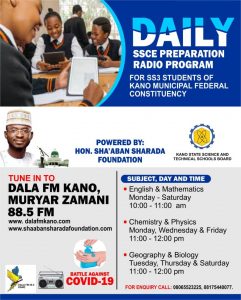 He, however, lamented that the committee failed to have a balanced representation, especially in the area of inclusion of media and other accountability entities.
"In times of global public emergency, proactive measures to ensure judicious utilisation and distribution of these funds are needed more than ever.
"Inclusion of media and other accountability entities in the committee would compel transparency and accountability in the utilisation and dissemination of managed funds.
"At this critical junction, Nigeria cannot afford mismanagement and misappropriation of public and donated funds," Mr Rafsanjani said.
He also warned that diversion of funds will be a betrayal of the trust of Nigerians.
"We on this note have no hesitation to state that diversion or misappropriation of the funds would be tantamount to total betrayal, unpatriotic, unsympathetic and selfishness in the management of the nation's treasury which are punishable under relevant laws," the statement noted.
Mr Rafsanjani, therefore, disclosed that CISLAC would monitor the funds and how it is spent.
"While we monitor with keen interest response of various authorities to the commitment of the Federal Government towards alleviating impacts of the newly pronounced lockdown in some states, we demand sincere effort to ensure relief materials and other financial and material assistance are deployed accordingly to citizens irrespective of their socio-economic status with a holistic and transparent strategy to adequately appropriate relief package to citizens at the grassroots level," he added.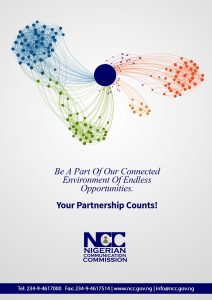 COVID-19: Kano to provide palliatives to journalists in lockdown period
Nasiru Yusuf
The Kano state has pledged to support journalists with palliatives whenever a lockdown is declared in the state to tackle the spread of the coronavirus disease otherwise known as COVID-19.
KANO FOCUS reports that Muhammad Garba, the state's Commissioner for Information said this on Monday, during a one-day training organised by the Kano Chapter of the Nigerian Union of Journalists (NUJ) for journalists in the state on the coverage of the COVID-19 pandemic.
"I discussed with the governor (Abdullahi Umar Ganduje) on the need to consider the critical role the journalists play in times of disaster.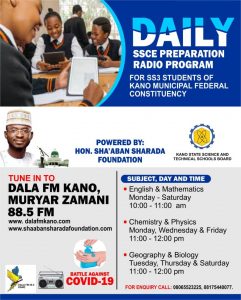 "The state government is very much aware of the challenges journalists face in critical and disastrous times such as the​ ​ COVID-19 pandemic, so the government will do its best to guarantee  their safety during the trying time of the pandemic," he said.
"There is need for government to see how it can support the media in this time of COVID-19 pandemic. Whatever support that is going to be given to other sectors, the media will surely be considered.
"We will work together with the media and see how we can overcome this pandemic which has caused serious harm to the entire world," Mr Garba added.
The commissioner, who chaired the occassion, described journalists as very important professionals, whose services remained critical "in this unfortunate era of COVID-19."
He however, tasked journalists to live above board and remain responsible while disseminating information concerning the COVID-19 pandemic.
He pointed out that there was the need for journalists to be guided by the Code and Ethics of the noble profession at all times.
He described the workshop as very timely and needful and charged participants to tap from the knowledge of resource persons who were there to make presentations.
Similarly in her remark, Chairman of the Broadcasters Organisation of Nigeria (BON), Sa'a Ibrahim charged news managers to develop ways of engaging people on the necessary measures they are expected to take to prevent themselves from contracting the COVID-19.
Mrs Ibrahim, who is also the Director General, Kano State own Television, Abubakar Rimi Television (ARTV) also called for more of such training.
Also, the General Manager of Vision FM Kano, Adamu Ladan highlighted some measures that will help participants to protect themselves from contracting the virus.
According to him, "Media professionals need to look back at past disasters and provide background information through research and draw lessons from other news rooms, governments and so forth to be able to learn from them.
"Media professionals need to be educated to be able to educate others, for that reason a high level of professionalism needs to be put in place for the desired goals to be achieved." he said.
In his address, the NUJ chairman, Abbas Ibrahim said "there is no better time than now when the world is battling the coronavirus pandemic and Nigeria is not an exception."
According to him, "the media needs to be equipped with the knowledge of how to shape reportage for the desired goals of disseminating reliable information to be achieved and do away with the spread of fake news in this trying times".