INTERVIEW: Why Kano can't cope with COVID-19 outbreak–Infectious disease expert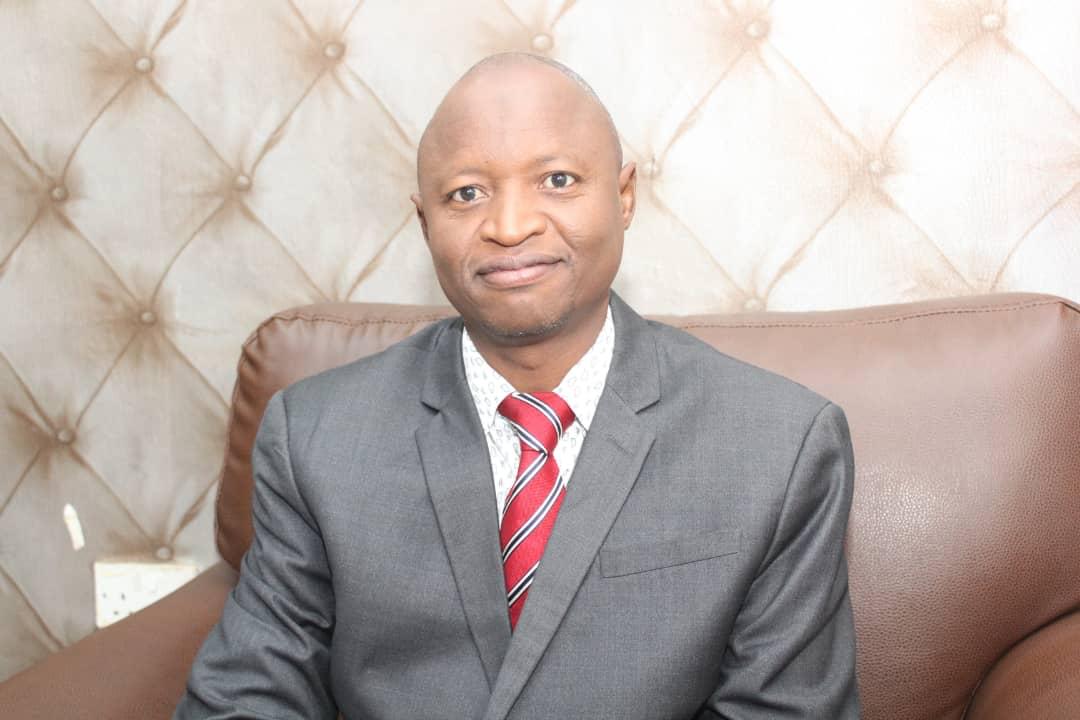 Nazifi Dawud
In this interview with KANO FOCUS, Professor Isa Sadiq Abubakar, the Director, Centre for Infectious Disease Research, Bayero University, Kano (BUK) and Aminu Kano Teaching Hospital (AKTH), shares his thoughts on the need to prevent the outbreak of the new coronavirus or COVID-19 in Kano state. Excerpts:
Q: It seems that here in Kano, many people doubt the existence of the COVID-19 coronavirus, what do you say to these people?
Professor Abubabar: That is a very costly mistake because it is a reality. We are lucky it started from a very far place, that is China and gradually spread to other countries. So, this thing started in December and we are living witnesses that over the last three months it has been spreading, yet it has not come to us.
But it is a reality that whether today, tomorrrow or another day, it will definitely come to us whether we like it or not. So, the best thing is that we should get out from the state of denial and do the needful.
And one thing I want you to understand is that it is a very dangerous disease that is very easily contracted and people get down with symptoms that could be life threatening because nothing is more important to our lives than the air we breath. If a disease will disallow us from breathing normally, destroy our lungs, definitely it is a very deadly disease and we must do all withing our powers to ensure that it doesn't affect us.
Q: The COVID-19 is a disease that demands isolation and keeping distance from one another, but with the huge population in Kano and our lack of understanding of the disease, how do you think people can be convinced to abide by the rules. 
Professor Abubakar: Please I want everybody who has a means to tell another person that we should keep away from each other for now. I implore everyone to do this.
Everyone should be informed that staying at home is the best way to prevent this disease from further transmission because the more we come together the more some of us will be having the disease and spread it to other people either through droplets from sneezes or coughs.
Very recently, we were informed that when a person passes out the virus during coughs or sneeze, it lasts in the air for up to eight hours. That is a very dangerous situation we are facing and so the best way is to keep staying at home.
People who have symptoms should also stay at home, rest and drink lots of fluids. They should be in a humidified room and when they have fever, they can take paracetamol to lower their temperatures and can breath fresher air than when they are out.
Q: Nigeria has one of the worst healthcare systems in the world, do you think our healthcare system can cope with the COVID-19 pandemic?
Professor Abubakar: It is a fact that even the super powers of the world have done everything humanly possible to contain this epidemic but they are being overwhelmed.
If you look at Italy, United Kingdom, United States, they are battling the disease and their medical supplies are being depleted, they are calling for help, they are helpless. What about us in the African continent, especially Nigeria that has the largest population.
In terms of human resources, we have one of the poorest indices in the world. The performance of our health system is very low and so we do not have a resilient health system. Should this problem escalate, we are going to be in a very serious crisis that people can just fold their arms and not be able to contain it.
So, we are just hoping that it shouldn't take us to that level and the best thing is for people to prevent because the health system as I'm speaking to you everything is in scarcity. We do not have enough protective materials for the health workers to work with.
This is a disease that doesn't have a vaccine, so we don't have the capacity to confront this disease. We are not ready to battle this illness, so the best approach is prevention.  And the best prevention approach is keeping social distance and hand-washing with soap and water, good coughing habits, wearing face masks and disposing them properly.
Question: Do you advise the Kano government to ban movement of people into the state through closure of motor parks and suspending domestic flights? 
Professor Abubakar: It is up to the government to take necessary measures but what I know is that the coronavirus is a very dangerous disease and government needs to reduce the number of people coming into town.
As of now, there is a plan to screen everybody coming in but at a later time it may reach a situation where people will be stopped from coming in entirely.
Q: What category of people does the coronavirus affects the most? 
Professor Abubakar: Well, it affects everybody but the people it harms the most include the elderly, people with diabetes, people with weak immunity like HIV, cancer patients, hypertensive or heart disease patients and others.
My Advice for them is to stay at home, maintain social distance and avoid any gathering while adhering to hygienic practices.
Photo News: Emir Sanusi visits Sultan of Sokoto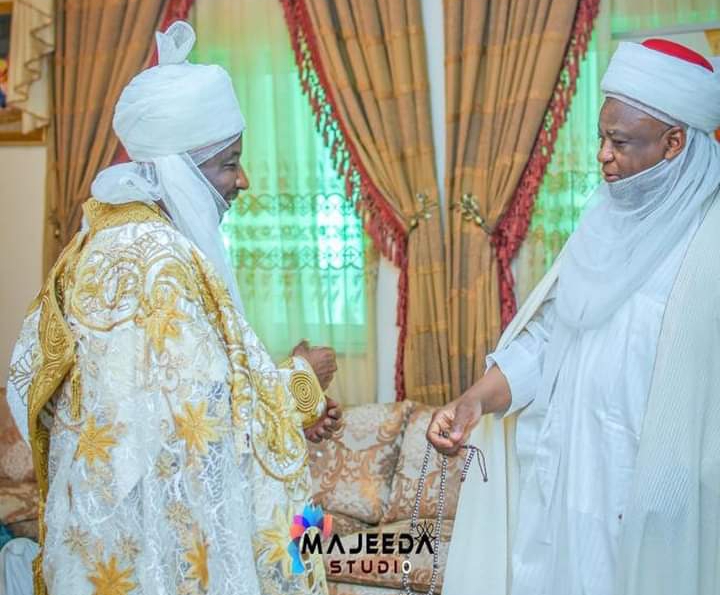 The former Emir of Kano has on Monday paid a courtesy visit to Sultan of Sokoto Muhammad Sa'ad Abubakar lll.
Kano Focus reports that the pictures of the visit were published on a Facebook page linked to former Emir named 'Sanusi ll Dynasty'.
Though the reason of the visit was not stated, but the former Emir has paid similar visit to Lamido of Adamawa in his capacity as leader of Tijjaniyya sect in Nigeria.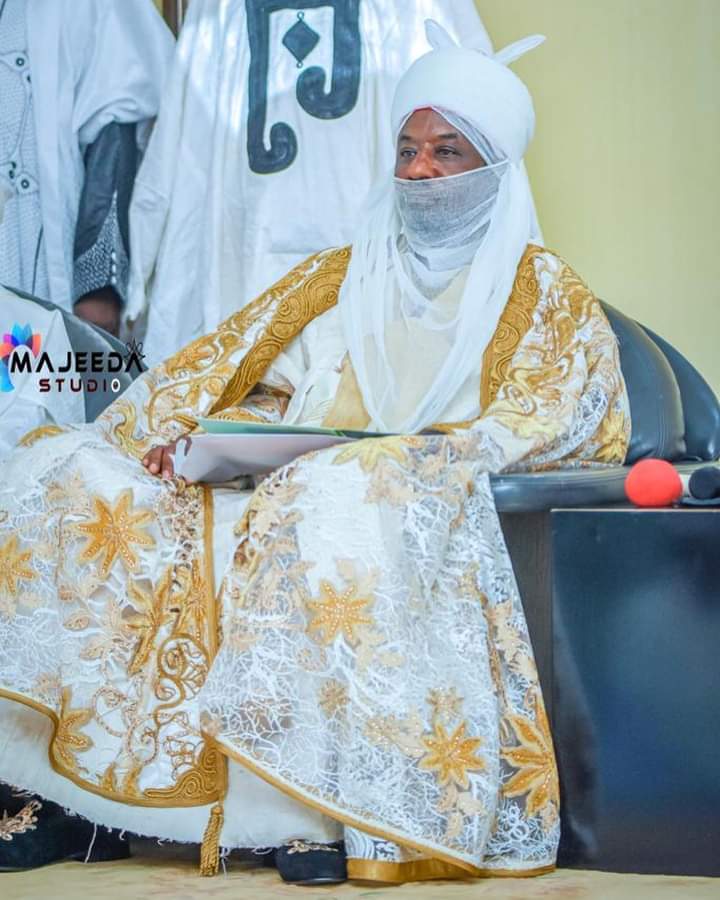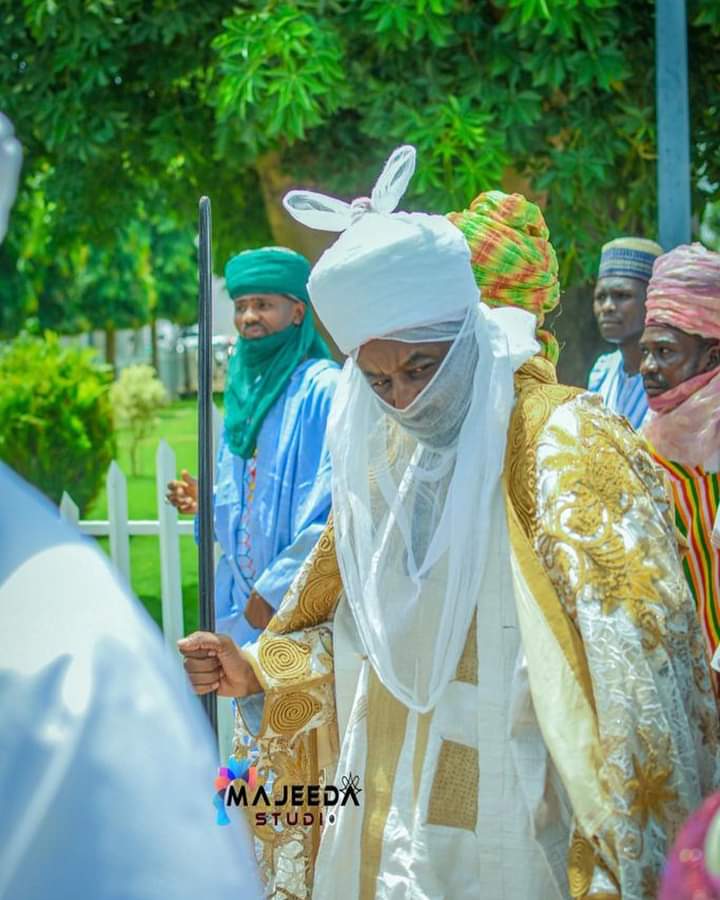 Kano to revive bilateral relationship with Pakistan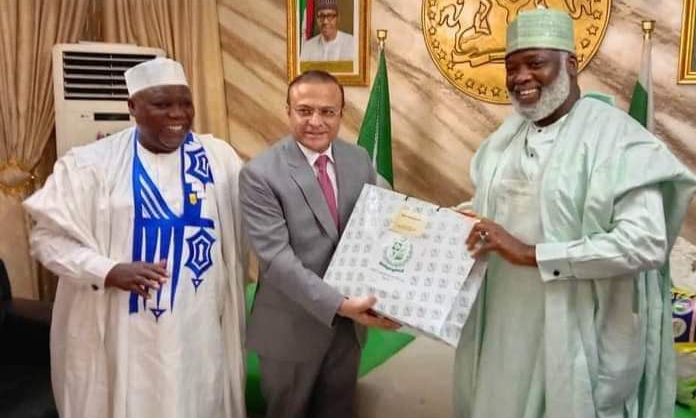 Aminu Abdullahi
Kano State Government has expressed commitment to revive the long existing relationship with Pakistan.
KANO FOCUS reports that Governor Abdullahi Umar Ganduje gave the assurance on monday while receiving the Pakistani High Commissioner to Nigeria Muhammad Tayyab Azam at the Government House.
Ganduje represented by his deputy Nasiru Yusuf Gawuna said Kano endowed with lots of potentials is open for people to come and invest, particularly those from Pakistan.
"We are happy for showing commitment towards reviving the long relationship between us. I can remember the partnership we have in the engagement of Pakistani teachers in our schools which has yielded a lot today."
"Even in the area of agricultural mechanization we have partnered with Pakistan especially in the supply of tractors to our farmers,therefore I feel if we continue to explore agriculture it will be beneficial to both Kano and Pakistan".
The Governor also commended Pakistan for showing interest in reviving the bilateral relationship with Kano State.
In his remarks the Pakistani High Commissioner Muhammad Tayyab Azam described the visit to Kano as historic and important being the first state he visited since assuming office.
"I know the importance of Kano as hub of business in Nigeria, after Lagos Kano is next where there is business opportunity".
"There was a time in Kano when most schools   have many Pakistani teachers..my aim is to bring back that relationship".
He however pointed out that Kano and Pakistan have similarities in both values and culture therefore it is important to deepen the relationship so as to sustain the partnership in  the areas of health and agriculture as that will create opportunities for our people towards boosting the economy.
The High Commissioner was accompanied during the visit by Pakistani Consul General in Kano Ahmed Ibrahim Yakasai.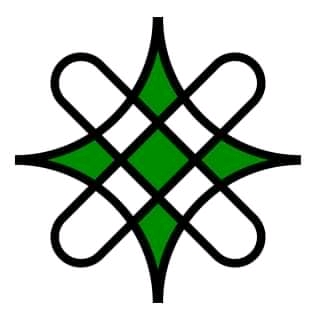 The Arewa Consultative Forum ( ACF) has resuscitated it Kano State chapter and nominated a 14- member Interim Executive Committee to run its affairs for the next six months.
Kano Focus reports that the Forum has mandated the new leadership to organise a general congress that may elect a new council.
A statement issued on Monday by the publicity secretary of the Forum Bello Sani Galadanchi reported that at the inaugural ceremony presided by a member of ACF Board of Trustees, Halliru Akilu, the non- partisan voluntary organization also nominated delegates to its National Executive Committee ( NEC) engagements.
Akilu, a retired Brigadier- General, tasked the new leadership to work in unity, and restore all ACF organs and activities for the betterment of our society.
He stressed that the ACF which is apolitical, believes in the unity of the country, but aspires to see the glory of the north restored, and the economic fortunes of the region tapped for the greater benefit of our people and the nation as a whole.
In his acceptance speech, the new Chairman of the ACF Interim Committee, NaShehu Hassan Abubakar thanked the congregation for finding him worthy of the enormous responsibility.
Abubakar, a retired Air Vice Marshall (AVM) assured the ACF National body and people of Kano State of his determination to steer the ship creditably, selflessly and in strict compliance with ACF desire to improve the lot of our people, as well as agitate for their rights.
Other committee members nominated at the ceremony include Aishatu Yakubu Maijama'a (Deputy Chairperson); Shehu Aliyu (Vice- Chairman); Muhammad Mustapha Yahaya (Secretary); Sani Bala Tela (Assistant Secretary); Rabia Hussein Adamu (Treasurer); and Mairo Bello (Assistant Treasurer).
Others   are Mahadi Sadiq Abubakar, (Financial Secretary);  Hafsat Namadi Bebeji (Assistant Financial Secretary); Bello Sani Galadanchi (Publicity Secretary); Tanimu Ibrahim Getso (Assistant  Publicity Secretary); Kabir Mukhtar (Legal Adviser); Muhammad Kabir Haruna (Assistant Legal Adviser); and Azimi Namadi Bebeji (Auditor).
The inaugural ceremony attracted Youth and Women wings of the ACF whose members were nominated into both the executive committee and the NEC.
Arewa Consultative Forum (ACF) is apolitical and socio-cultural association of leaders in Northern Nigeria formed in 2000 to protect Northern interest in the political scene.