INTERVIEW: Why Kano can't cope with COVID-19 outbreak–Infectious disease expert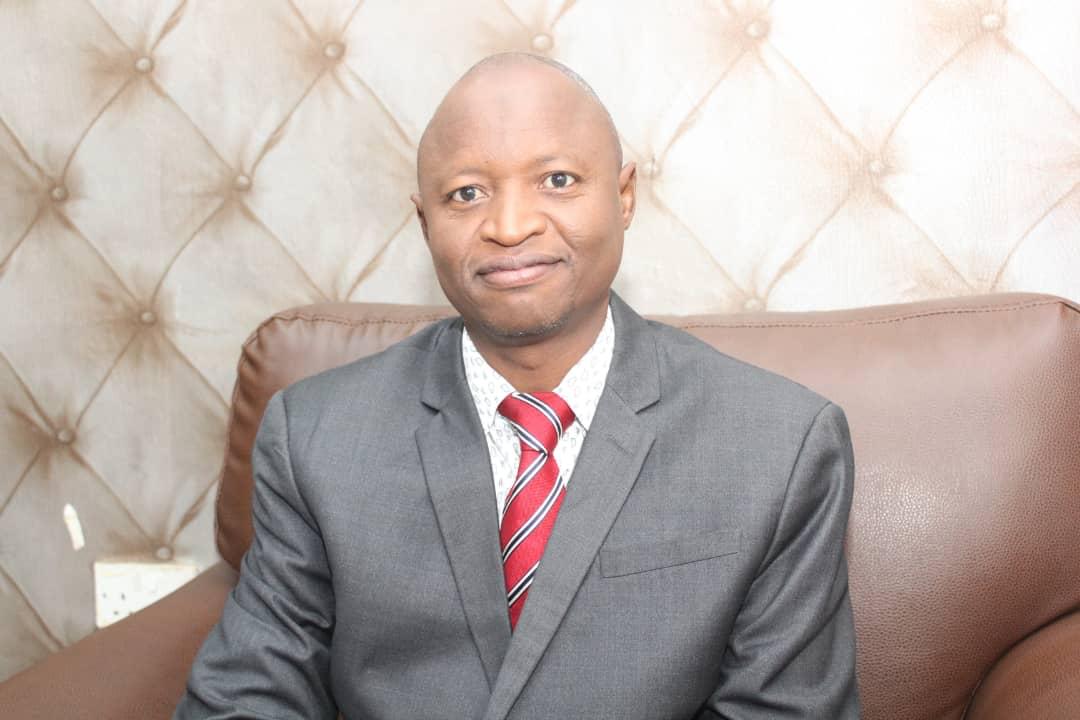 Nazifi Dawud
In this interview with KANO FOCUS, Professor Isa Sadiq Abubakar, the Director, Centre for Infectious Disease Research, Bayero University, Kano (BUK) and Aminu Kano Teaching Hospital (AKTH), shares his thoughts on the need to prevent the outbreak of the new coronavirus or COVID-19 in Kano state. Excerpts:
Q: It seems that here in Kano, many people doubt the existence of the COVID-19 coronavirus, what do you say to these people?
Professor Abubabar: That is a very costly mistake because it is a reality. We are lucky it started from a very far place, that is China and gradually spread to other countries. So, this thing started in December and we are living witnesses that over the last three months it has been spreading, yet it has not come to us.
But it is a reality that whether today, tomorrrow or another day, it will definitely come to us whether we like it or not. So, the best thing is that we should get out from the state of denial and do the needful.
And one thing I want you to understand is that it is a very dangerous disease that is very easily contracted and people get down with symptoms that could be life threatening because nothing is more important to our lives than the air we breath. If a disease will disallow us from breathing normally, destroy our lungs, definitely it is a very deadly disease and we must do all withing our powers to ensure that it doesn't affect us.
Q: The COVID-19 is a disease that demands isolation and keeping distance from one another, but with the huge population in Kano and our lack of understanding of the disease, how do you think people can be convinced to abide by the rules. 
Professor Abubakar: Please I want everybody who has a means to tell another person that we should keep away from each other for now. I implore everyone to do this.
Everyone should be informed that staying at home is the best way to prevent this disease from further transmission because the more we come together the more some of us will be having the disease and spread it to other people either through droplets from sneezes or coughs.
Very recently, we were informed that when a person passes out the virus during coughs or sneeze, it lasts in the air for up to eight hours. That is a very dangerous situation we are facing and so the best way is to keep staying at home.
People who have symptoms should also stay at home, rest and drink lots of fluids. They should be in a humidified room and when they have fever, they can take paracetamol to lower their temperatures and can breath fresher air than when they are out.
Q: Nigeria has one of the worst healthcare systems in the world, do you think our healthcare system can cope with the COVID-19 pandemic?
Professor Abubakar: It is a fact that even the super powers of the world have done everything humanly possible to contain this epidemic but they are being overwhelmed.
If you look at Italy, United Kingdom, United States, they are battling the disease and their medical supplies are being depleted, they are calling for help, they are helpless. What about us in the African continent, especially Nigeria that has the largest population.
In terms of human resources, we have one of the poorest indices in the world. The performance of our health system is very low and so we do not have a resilient health system. Should this problem escalate, we are going to be in a very serious crisis that people can just fold their arms and not be able to contain it.
So, we are just hoping that it shouldn't take us to that level and the best thing is for people to prevent because the health system as I'm speaking to you everything is in scarcity. We do not have enough protective materials for the health workers to work with.
This is a disease that doesn't have a vaccine, so we don't have the capacity to confront this disease. We are not ready to battle this illness, so the best approach is prevention.  And the best prevention approach is keeping social distance and hand-washing with soap and water, good coughing habits, wearing face masks and disposing them properly.
Question: Do you advise the Kano government to ban movement of people into the state through closure of motor parks and suspending domestic flights? 
Professor Abubakar: It is up to the government to take necessary measures but what I know is that the coronavirus is a very dangerous disease and government needs to reduce the number of people coming into town.
As of now, there is a plan to screen everybody coming in but at a later time it may reach a situation where people will be stopped from coming in entirely.
Q: What category of people does the coronavirus affects the most? 
Professor Abubakar: Well, it affects everybody but the people it harms the most include the elderly, people with diabetes, people with weak immunity like HIV, cancer patients, hypertensive or heart disease patients and others.
My Advice for them is to stay at home, maintain social distance and avoid any gathering while adhering to hygienic practices.
TCN creates Kano transmission region
Nasiru Yusuf
THE Transmission Company of Nigeria (TCN) has carved out a new Kano transmission region from the old Kaduna Region. 
KANO FOCUS reports that the newly established unit brings the number of TCN regional centres to 10.
The TCN believes the step will improve commercial activities in the state.
A statement issued by TCN General manager of Public Affairs Ndidi Mbah explained that the creation of the Kano Transmission Region became necessary owing to the rapid economic and industrial development being witnessed within Kano State and its environs, as well as the gradual implementation of TCN's strategic 'Nigerian Electricity Grid Maintenance, Expansion and Rehabilitation Programme (NEGMERP),' which has enabled the transmission company to complete some ongoing projects and increase the number of substations within that axis.
He said the  Kano Transmission Region had, under its supervision, one sub-regional office and several work centers, all housing 13 transmission substations (TS), including the Kumbotso TS, Dan Agundi TS, Dakata TS, Tamburawa TS, Kwanar Dangora TS, Wudil TS, Kankia TS, Katsina TS, Daura TS, Dutse TS, Hadejia TS, Azare TS, and Gagarawa TS.
The new Kano region currently according to the statement has ongoing transmission substation projects which when completed would further increase bulk transmission capacity in the new region.
The new Kano Transmission Region, the company said, would deepen operational efficiency within the region and enable its engineers to readily access and resolve technical issues within the new region.
Mbah explained that prior to the creation of the new Kano Region, major decisions had to be referred to Kaduna Region for directives, and the supply of materials was sometimes delayed due to logistic issues from Kaduna.
Mbah noted that the proximity of the new region would radically reduce downtime and eliminate time lost when materials had to be conveyed from the Kaduna Region.
DSS arrests singer accuse of blasphemy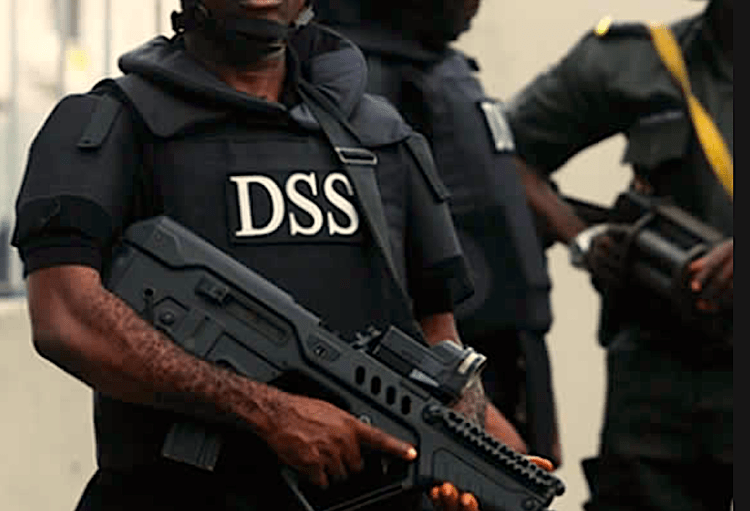 The Department of State Services have arrested another blasphemous singer, Ahmad Abdul, whose song was perceived to create chaos in Kano state.
KANO FOCUS reports that the Singer Ahmad Abdul was detained by the DSS because his free movement may likely cause violence reaction from Kano residents.
While in detention, Mr Abdul tender apology to entire Muslims, Kano state government and Islamic Scholars.
He told DSS operatives that he never thought that the song has violated Islamic teachings.
Commenting while witnessing the bail condition granted to Mr Abdul at the DSS Headquarters, Kano, the Executive Secretary of the Kano state Censorship Board Ismaila Naaba Afakallah recalled that he had received hundreds of petitions against the song from concerned citizens.
Afakallah said having realized the gravity of the song's blasphemy, he reported the singer to DSS who swung into action and arrested him at a Hotel where he was hiding for days.
Mr Abdul Father, Abdullahi Isa thanked the DSS for their timely response on the matter which saved possible outbreak of law and order.
Also in August last year, An upper Sharia court in the Hausawa Filin Hockey area of the state has found one Yahaya Sharif-Aminu guilty of committing blasphemy for a song he circulated via WhatsApp.
However, the appellate division of the High Court of Kano State had on January 21 quashed the death sentence passed on Mr Sharif-Aminu and freed him.
I'll not run for President – Muhammadu Sanusi II
Mukhtar Yahya Usman
The deposed Emir of Kano Malam Muhammadu Sunusi II says he is not interested in contesting for the presidency of Nigeria.
Kano Focus reports that Mr Sunusi revealed this at a Tijjnaniyya zikir held in Abuja on Thursday.
Muhammadu Sanusi said his current position as Tijjaniyya Khalifa in Nigeria is superior to the presidency.
The deposed Emir however said he is ready to help those he believe in their competence to win elections without his participation in politics.
"If we trust a candidate is out to serve the people, we will come out and help them.
"That is not joining politics but a civic duty to the nation and its citizens" Mr. Sanusi said.