INTERVIEW: Why Kano can't cope with COVID-19 outbreak–Infectious disease expert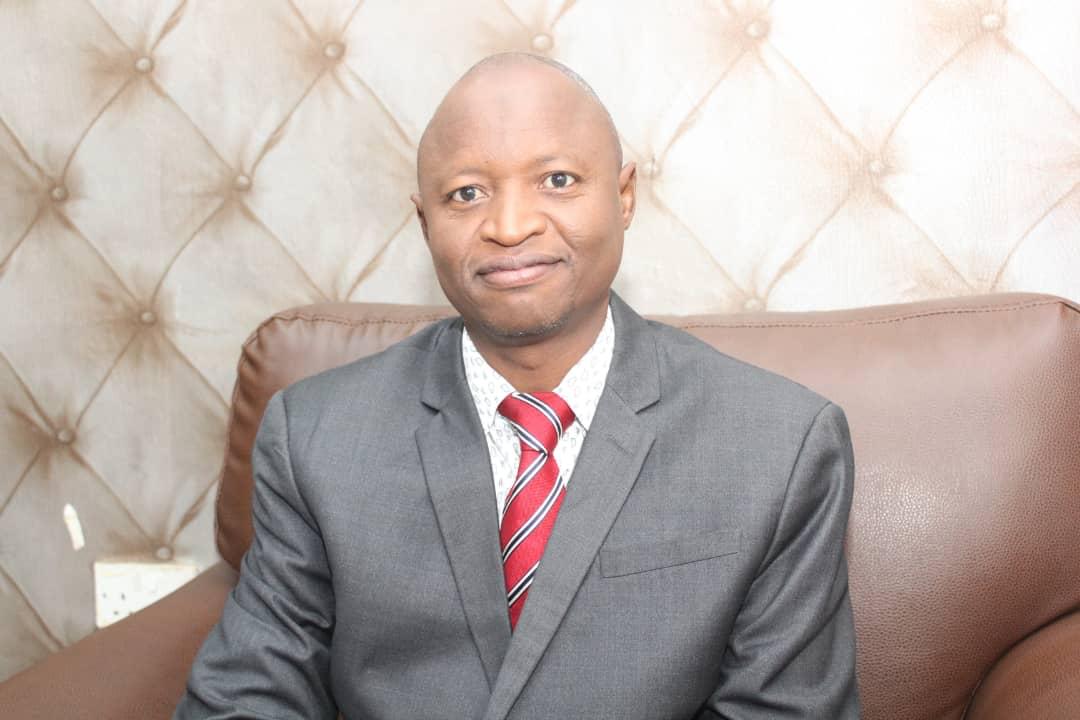 Nazifi Dawud
In this interview with KANO FOCUS, Professor Isa Sadiq Abubakar, the Director, Centre for Infectious Disease Research, Bayero University, Kano (BUK) and Aminu Kano Teaching Hospital (AKTH), shares his thoughts on the need to prevent the outbreak of the new coronavirus or COVID-19 in Kano state. Excerpts:
Q: It seems that here in Kano, many people doubt the existence of the COVID-19 coronavirus, what do you say to these people?
Professor Abubabar: That is a very costly mistake because it is a reality. We are lucky it started from a very far place, that is China and gradually spread to other countries. So, this thing started in December and we are living witnesses that over the last three months it has been spreading, yet it has not come to us.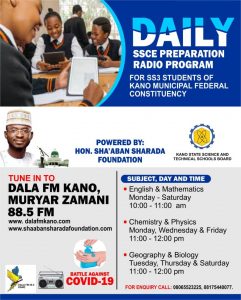 But it is a reality that whether today, tomorrrow or another day, it will definitely come to us whether we like it or not. So, the best thing is that we should get out from the state of denial and do the needful.
And one thing I want you to understand is that it is a very dangerous disease that is very easily contracted and people get down with symptoms that could be life threatening because nothing is more important to our lives than the air we breath. If a disease will disallow us from breathing normally, destroy our lungs, definitely it is a very deadly disease and we must do all withing our powers to ensure that it doesn't affect us.
Q: The COVID-19 is a disease that demands isolation and keeping distance from one another, but with the huge population in Kano and our lack of understanding of the disease, how do you think people can be convinced to abide by the rules. 
Professor Abubakar: Please I want everybody who has a means to tell another person that we should keep away from each other for now. I implore everyone to do this.
Everyone should be informed that staying at home is the best way to prevent this disease from further transmission because the more we come together the more some of us will be having the disease and spread it to other people either through droplets from sneezes or coughs.
Very recently, we were informed that when a person passes out the virus during coughs or sneeze, it lasts in the air for up to eight hours. That is a very dangerous situation we are facing and so the best way is to keep staying at home.
People who have symptoms should also stay at home, rest and drink lots of fluids. They should be in a humidified room and when they have fever, they can take paracetamol to lower their temperatures and can breath fresher air than when they are out.
Q: Nigeria has one of the worst healthcare systems in the world, do you think our healthcare system can cope with the COVID-19 pandemic?
Professor Abubakar: It is a fact that even the super powers of the world have done everything humanly possible to contain this epidemic but they are being overwhelmed.
If you look at Italy, United Kingdom, United States, they are battling the disease and their medical supplies are being depleted, they are calling for help, they are helpless. What about us in the African continent, especially Nigeria that has the largest population.
In terms of human resources, we have one of the poorest indices in the world. The performance of our health system is very low and so we do not have a resilient health system. Should this problem escalate, we are going to be in a very serious crisis that people can just fold their arms and not be able to contain it.
So, we are just hoping that it shouldn't take us to that level and the best thing is for people to prevent because the health system as I'm speaking to you everything is in scarcity. We do not have enough protective materials for the health workers to work with.
This is a disease that doesn't have a vaccine, so we don't have the capacity to confront this disease. We are not ready to battle this illness, so the best approach is prevention.  And the best prevention approach is keeping social distance and hand-washing with soap and water, good coughing habits, wearing face masks and disposing them properly.
Question: Do you advise the Kano government to ban movement of people into the state through closure of motor parks and suspending domestic flights? 
Professor Abubakar: It is up to the government to take necessary measures but what I know is that the coronavirus is a very dangerous disease and government needs to reduce the number of people coming into town.
As of now, there is a plan to screen everybody coming in but at a later time it may reach a situation where people will be stopped from coming in entirely.
Q: What category of people does the coronavirus affects the most? 
Professor Abubakar: Well, it affects everybody but the people it harms the most include the elderly, people with diabetes, people with weak immunity like HIV, cancer patients, hypertensive or heart disease patients and others.
My Advice for them is to stay at home, maintain social distance and avoid any gathering while adhering to hygienic practices.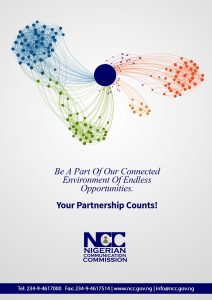 Kano Emir to head community policing advisory committee
Mukhtar Yahya Usman
Governor Abdullahi Ganduje has appointed the Emir of Kano, Aminu Ado Bayero as head of a community policing advisory committee.
KANO FOCUS reports that Mr Bayero is expected to work together with a deputy commissioner of police, Balarabe Sule, who is also the chairman of a second committee–the State Community Policing Community–to enhance security in the state.
Mr Ganduje inaugurated the two committees at the Government House, Kano on Friday.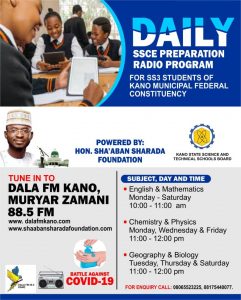 "The committee will be giving advice on how to come about the issue of security in the state," the governor said, referring to the emir's team.
Mr Ganduje said there is need for communities to be engaged in the fight against crime.
"We urge people to cooperate with the security agencies in providing them with useful information. Because it is the people of the community who know criminals among them," he added.
In his remarks the Inspector General of Police, who was represented by the Deputy Inspector General, (DIG) Andul Dahiru Danwawu commended Mr Ganduje for his efforts on security in the state.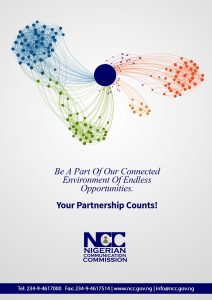 Ganduje's 2nd term worst in Kano history – Opposition
Abubakar Dangambo and Nasiru Yusuf
Kano state governor, Abdullahi Ganduje's second term is the worst in history according to the opposition Peoples' Democratic Party, a charge that the government has dismissed.
Former PDP chairman and Kwankwasiyya stalwart Umar Haruna Doguwa made the accusation in an interview with Kano Focus marking the first anniversary of Mr Ganduje's second term.
Mr Doguwa said Ganduje's administration has not introduced a single new project within the year under review.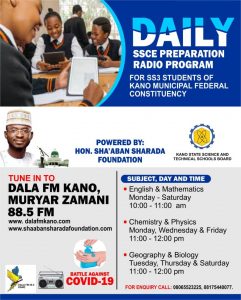 "In terms of infrastructure I have not seen anywhere within one year where one block of new project was put. Just check. New project? This year? No."
PDP demands probe into Kano mass deaths, berates Ganduje over daughter's 'excesses'
COVID-19: AKTH resumes specialty clinics Monday
COVID-19: 28 Almajirai repatriated to Kano test positive–Official
Mr Doguwa also accused the Ganduje administration of destroying both the traditional and religious heritages of Kano state within the year.
"Kano traditional institution is known far and even beyond Africa. But it was destroyed by only one person for his selfish desire.
"I am referring to the balkanisation of Kano emirate and subsequent dethronement of Emir Muhammad Sanusi ll. This cannot be forgotten.
"Secondly, take Kano as the centre of commerce and religious learning.
"Even in that learning, there was no time in the history of Kano when system of Islamic learning was worst hit, like this one year of Ganduje administration.
"You know the issue of Almajirai which was supposed to be modernised, but destroyed by this administration.
"The worst is branding a particular group of Ulama as anti-government.
These two actions have direct consequences on government progress," Mr Doguwa said.
Free or Borrowed Education?
The opposition politician also faulted the implementation of free and compulsory education policy by the Ganduje administration.
He accused Mr Ganduje of excluding tertiary students from the program's beneficiaries as he claimed was the case during the Kwankwaso administration.
"It should also be on record that total free education being operated by Rabiu Musa Kwankwaso was given free of charge, without any foreign or local loan from anywhere.
"The so-called free education being operated by governor Ganduje is for a cost.
"Though it is partly funded by some donors, I learnt that he has collected N15 billion loan, for what?" Mr Doguwa said.
He also criticised the handling of the COVID-19 pandemic by the Ganduje administration.
"The way it was handled was nothing to write home about.
"Poor people were put in lockdown without palliatives.
"Even in the steering committee you put children you loved against professionalism. People were not fully sensitised.
"Look, the governor made a pronouncement that the government will give palliatives to 500,000 people of Kano out of about 20 million population.
"Even at that, the governor later said they are starting with 50,000 people, where only four people were selected from each political ward. It is just a sham, and it will not solve the problem." Mr Doguwa said.
Our government has done well
However, Kano state commissioner for youths and sports, Kabiru Ado Lakwaya dismissed the allegations as mere ranting by the opposition.
Mr Lakwaya told Kano Focus that despite challenges, the government has achieved huge successes in the areas of education, health, economy, youths, transportation and infrastructure.
He said Mr Ganduje is championing the integration of Almajiri into the formal education sector.
"The policy on Almajiri repatriation will continue as it sees the move an opportunity to make life better for them as citizens.
"It is a collective effort by northern governors to tackle insecurity in the region." He said.
The commissioner also said contrary to claims by the opposition of lapses in the handling of Covid 19 pandemic, Mr Ganduje was the first governor in Nigeria to set up an isolation centre even before the virus reached Kano.
"He imposed movement restrictions and banned inter-states movement all in an effort to prevent the spread of the virus in Kano." Mr Lakwaya said.
He also dismissed allegations that the government's only achievement was the balkanization of the Kano Emirate.
"Even the opposition are now happy with the creation of the new Emirates as it helps in developing their communities.
Much needs to be done
Meanwhile, a political analyst, Kabiru Sufi said Mr Ganduje's second term has achieved a pass mark in the education sector.
Mr Sufi, who holds a PhD in Political Science, told Kano Focus that the government needs to double its efforts to fulfil its promises in education.
"A special launch was made a bill has been taken to the state assembly to secure funds for the program."
"Launching the program is not enough, as more need to be done, government should redouble effort to actualize the projects, but fairly speaking, government needs to do more." Mr Sufi said.
The political scientist said the government has also recorded success in infrastructural development though most of the projects are still under construction.
He however argued that critical sectors like agriculture and water supply were not given deserve priority yet, and water supply continues to remain major problem for Kano residents.
Mr Sufi said the government has failed to fulfil its promise of establishing a world class cancer centre though it has launched the project.
He added that the COVID-19 pandemic has exposed many problems in the health sector which need serious attention.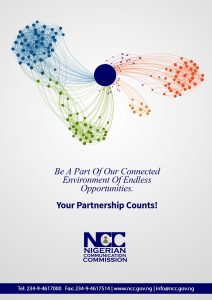 Pantami not responsible for NIDCOM's withdrawal from office complex–NCC
Nasiru Yusuf
The Nigerian Communications Commission (NCC) has, again, clarified that the Hon. Minister of Communications and Digital Economy, Dr. Isa Ali Ibrahim Pantami, was never involved in the process of offer of office allocation to the Nigerians in Diaspora Commission (NiDCOM) at the NCC's Communications and Digital Economy Complex located at Mbora District, Abuja, as the public is being made to believe.
The Commission reiterated this position in a press statement signed by its Director Public Affairs, Dr. Henry Nkemadu, in which it made further clarifications to the members of public and other stakeholders on the situation.
"For the avoidance of doubt, the Honourable Minister of Communications and Digital Economy, Dr. Isa Ali Ibrahim Pantami, was never involved in the offer to the office space, nor in the withdrawal of the offer for same office space. the Minister should not, therefore, be brought into the issue," he said.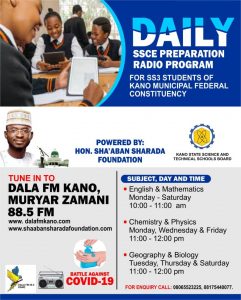 According to Dr. Nkemadu, the decision to withdraw the offer of office space from NiDCOM was purely of the NCC, the custodian of the office complex.
"It should, however, be made abundantly clear that the withdrawal of the offer of the office space, which was unconditionally given, in the first instance, to NiDCOM, was informed by exigencies and change in priorities within the NCC, which led to the taking back of the office space earlier allocated with intention of finding a suitable replacement for NiDCOM," he said.
The Commission, therefore, reiterates its confidence in the leadership, person and office of the Honourable Minister of Communications and Digital Economy, Dr. Isa Ali Ibrahim Pantami.