COVID-19: When will the lockdown end?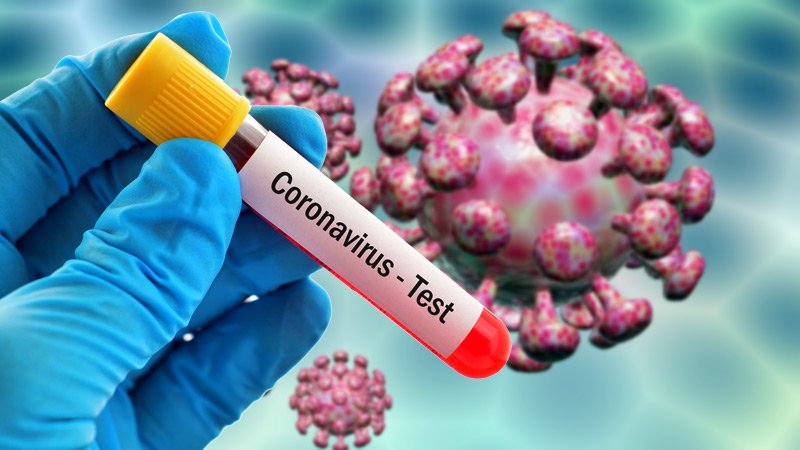 By: Nura Garba
Many people around the world have continued to ask several questions with regard to the lockdown being experienced which has kept them away from daily activities. The prominent of which is when will the lockdown end in the face of coronavirus?
It is no longer news that the spread of coronavirus has infected over 2.2 million people with more than 156,000 deaths, increasing concern over the continuous spread and fatalities in the coming weeks.
With over 33,000 deaths in America, the Vice President, Mike Pence projected 130,000 deaths in the country. This has sparked more fears and apprehension despite the fact that President Donald Trump has started mapping out plans for reopening of the country's economy in phases. But experts warn against doing that now.
Since the directive of the two-week lockdown of three states of Abuja, Lagos and Ogun as part of the roll out plans to contain the spread of the virus by the President on 30th March, 2020, the virus has continued to rear its ugly head. This forced the President to add another two-week lockdown in the three states through a national broadcast on 11th April, 2020.
As it stands on Saturday, 18th April, 2020, 493 people have been tested positive in Nigeria and 17 people were confirmed dead. This further raises more concern especially with the rapid increase in positive cases and fatalities.
One area of concern is that 20 states in the country have been affected and stakeholders have projected that in few coming weeks all states would be affected.
Many Nigerian states have followed suits with the lockdown directives because experts argued that it is the best way to contain the spread of the virus.
Testing
Nigeria's policy is one of targeted testing. This involves identifying those who are most likely to be infected, namely those who have just come back from other countries and those they have been in contact with.
In terms of contact tracing, the Nigeria Centre for Disease Control has identified between six and seven thousand contacts cumulatively. The focus of last week was to improve the level of contract tracing, made easier by the lockdown.
With contact tracing, each new case tends to have about 30-40 contacts to follow up. Every contact is followed up with for 14 days. To date, about 30% of all the cases in the country have been found via contact tracing.
Even though, we cannot compare our healthcare facilities with that of US, the rate at which people are tested is alarming. This is because only a little over 5,000 people were tested and the United States has rolled out plans to test 120,000 people daily. This is one area that Nigeria should expedite action in order to establish laboratories in all states of the federation.
In South Africa, in the face of increasing local transmission—and the threat of Covid-19 spreading to the majority of the country, who are not able to afford private healthcare or testing—the National Health Laboratory Service has said that by the end of April, it will be able to process approximately 36,000 tests in 24 hours.
Africa now has more than 1,000 deaths from COVID-19, the Africa Centers for Disease Control and Prevention said on Saturday, with Nigeria currently has nearly 500 cases of the virus.
The World Health Organization noted a 51% increase in cases in Africa and a 60% jump in deaths in the past week. But the WHO chief warned that because of a shortage of testing "it's likely the real numbers are higher than reported."
The Honorable Minister of Health, Dr Osagie Ehanire  two days ago said that there are 12 functional COVID- 19 testing laboratories in Nigeria with a capacity to test 1,500 samples daily. This is quite unfortunate looking at the mass population. Nigeria 2020 population is estimated at 206,139,589 million people at mid -year according to United Nation data. Nigeria population is equivalent to 2.64% of the total world population. In view of this, how can we know the exact number of people with positive cases? That is why we still have somewhat inaccurate cases of covid 19 because of lack of testing laboratories.
For instance, with the population of South East and the nature of their people who usually travel outside the country and within the country especially Lagos and Abuja has far less cases of the virus compared to a single state of Kano with 27.  Does it mean they conceal their people from being tested or simply put it that there are no testing facilities in the region?
This is a critical time when the country must scale up testing samples in order to identify the positive cases with a view to containing them. If care is not taken Nigeria may face one of the biggest health challenges in history.
Abba Kyari's Death
Nigeria recorded its first high profile death on Friday, 17th April, 2020, when the Chief of Staff to the President Muhammadu Buhari, Abba Kyari died of coronavirus complications. His death has triggered more concerns in the country to the danger associated with the virus and its deadly consequences.
Abba Kyari had earlier been tested positive following a trip to Germany and Egypt, according to Nigerian media. So, too, have at least three of his staffers. Nigerian media described Kyari as "very sick," and that he had been removed from Abuja to an infectious disease treatment center in Lagos. Kyari reportedly began coughing heavily during a meeting that included, among others, the president and vice president.
The Progressive Governors Forum has described the death of the Chief of Staff to the President, Mallam Abba Kyari, as a call for united action against the spread of COVID-19.
Chairman of the forum and Governor of Kebbi State, Abubakar Bagudu, said this in a statement he signed and made available to newsmen in Abuja, via email, on Saturday.
Bagudu said, "The death of Mallam Abba is a further call on all Nigerians to be united in the fight against the spread of COVID-19.
"As Progressive Governors, we, on this sad day, hereby re-affirm our unconditional support to the laudable initiatives of the President Buhari-led Federal Government."
The forum said it received news of the death of the presidential aide with heavy heart and gratitude to Allah (SWT) for a life well blessed.
The statement further read, "We, the Progressive Governors Forum (PGF), join the family, President Muhammadu Buhari GCFR and the nation to pray for the repose of the soul of our dear and beloved Mallam Abba Kyari. His death is a loss to the nation and the Nigerian progressive community.
"We pray to God Almighty to grant the family the fortitude to bear this heavy loss. May Allah reward all the good work of Mallam Abba, forgive his limitations and bless what he left behind.
"We call on all Nigerians, irrespective of our political, religious, ethnic, social status or any other differences, to support the Federal Government in the fight against this deadly virus.
Many Nigerians have prayed for the repose of the deceased and the family to have the fortitude to bear the loss.
Will the lockdown be relaxed?
As it is globally, many countries are extending the lockdown directive due to the rising cases of the pandemic as the situation is becoming beyond their control.
In Nigeria, with the demise of Abba Kyari and the increase in the cases to almost 500, it is unlikely that the lockdown will be relaxed. Some states are yet to record the covid-19 cases but implemented the lockdown measure. Other states with that have not taken measures should do so to contain the virus before it spreads.
Nigerians should continue to stay at home and observe social distancing as a way of precautionary measures to contain the spread of the virus. "I know the difficulties Nigerians have been facing through the lockdown," said Mr. President in his second national broadcast last week.
The Director Centre Centre for Infectious Diseases Research (CIDR), Bayero University, Kano, Professor Isa Abubakar warned states against relaxing the lockdown, saying that it is too early and risky to do that at least for now.
In an interview with the Daily Trust Newspaper, Prof Abubakar stated that "that is categorically a very wrong step to take because we are watching what is happening across the globe. The pandemic is ravaging developed countries, many are being infected every second, and many are still dying with the disease. I do not know what informed the decision of the state governors to start relaxing the lockdown. That is ill advised," he argued.
From the way things are going, the two-week lockdown extension given by the President Buhari on three states and similar directive imposed by some state governors in the country may be extended. Delta State Governor, Ifeanyi Okowa has extended the lockdown indefinitely.
The Kano State Governor, Dr. Abdullahi Ganduje has imposed a one-week lockdown in the state. The state has now recorded 27 cases with one death and according to health experts many cases are on the offing due to negligence and attitude of the people. "Some people in Kano still do not believe that the corona virus exists, health expert in the state said.
"This is a serious issue that must be given serious attention. We have taken drastic measures to curtail the spread of the virus," said Governor Abdullahi Ganduje.
Palliatives to the Rescue
This is the time that the government, legislators and philanthropic individuals should be up to the task by supporting the people because no one knows when the lockdown will end.
Government should consider its masses especially in northern Nigeria where most people live from hand to mouth because there will come a time when people may not understand the stay at home measures if they don't have what to eat.
But for now, people must respect the government's directives to stay at home, observe social distancing and wash hands regularly with sanitizers and water to avoid contracting the virus.
Only God knows when the lockdown will end, but we should pray fervently and seek Allah's intervention to bring this pandemic to an end.
Nura Garba writes from Bayero University, Kano.
You can reach him via garbanbuk@gmail.com
Remembering Ja'afar Mahmud Adam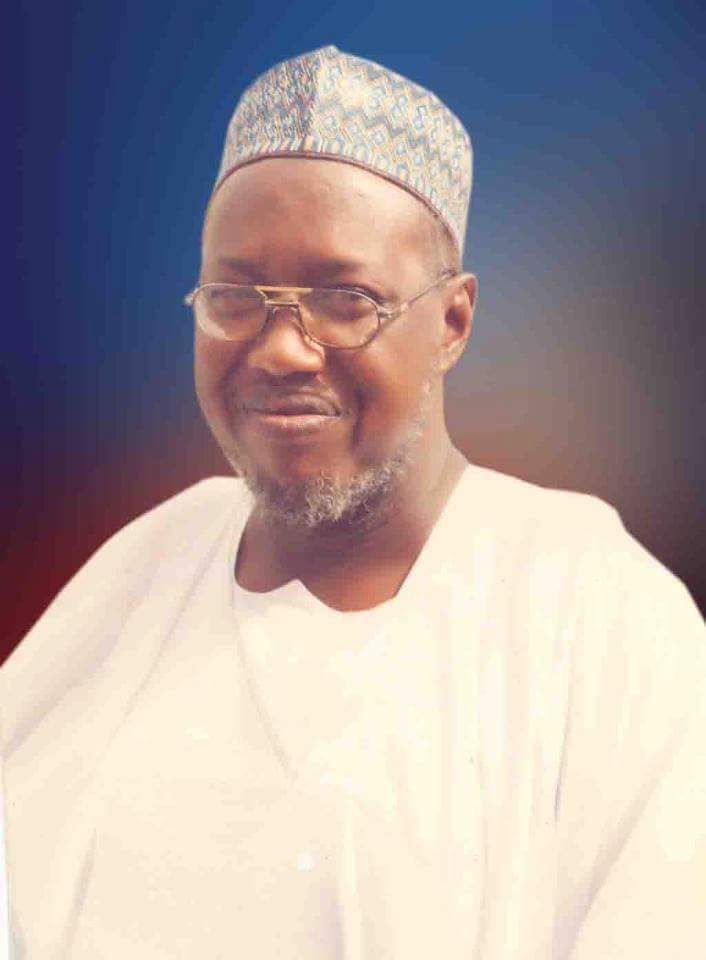 Sheikh Ja'afar foresaw the imminent monster called Boko Haram, but was brutally silenced by the assassins bullets!
Today marks the 14th Anniversary of the assassination  Sheikh Ja'afar Mahmud Adam, who was fatally shot by yet to be identified gunmen on April 13, 2007. His death was like a defoliation of the tallest tree in the forest of knowledge. He was one of the greatest preachers that ever lived; he was a scholar par excellence. In fact, he defies all the superlatives that you can ever find in  the dictionary.
Sheikh Ja'afar Mahmud Adam was not only famous for his erudition, but also for his amazing ability to foresee an imminent danger(what today becomes known as Boko Haram). He posed the most potent intellectual challenge to the outlandish and poisonous extremist ideas of Muhammad Yusuf, the notorious Boko Haram founder. He advised Yusuf, his former student, to renounce those dangerous ideas and apologize to his blind followers for misleading them.
Caught between ego and doing the right thing, Muhammad Yusuf rejected the advice because he didn't want to lose face by admitting to his brainwashed followers that he was wrong. The rest is history. We are today paying heavily for his stubborn resistance to reason. His poisonous ideas have so deeply settled in the hearts and minds of his credulous Boko Haram  followers that they thought God is on their side and that  any Muslim  who opposes their violent extremism is automatically an infidel or an enemy.
Sheikh Ja'afar Mahmud Adam was thus vindicated; the grave danger he foresaw is now consuming us, destroying lives, schools and disrupting our social and economic life. Since 2009, more than 15,000 lives were destroyed by the Boko Haram terrorism. Because extremism paralyses a man's capacity to think and reason, the terrorists are not even perturbed by the consequences of their atrocities, let alone give a moment's thought to compassion and humanity.
I won't challenge anyone who thinks Boko Haram had a hand in Adam's death because putting two and two together, it is impossible not to reach that conclusion. Because of their extreme brutality, taking out a scholar who represented the greatest intellectual challenge to their poisonous ideas is not beyond them.
May the soul Adam continue to rest in peace! May Allah  forgive his shortcomings and eternally  reward his great deeds! Amin!
NOTE: I originally wrote this tribute to Sheikh Jafar Adam on April 13, 2018. As we mark the 14th Anniversary of his dastardly assassination today, I find it worthy to reproduce the tribute. He was an extraordinary scholar that deserves such honour.
Na-Allah Mohammed Zagga is a media consultant at Atiku media organization
Meet unsung court registrar, Ustaz Sunusi Khalifa
Sunusi Umar Sadiq
When our courts' business has for long become a cash and carry business, when the attention your case gets depends on the amount of money you give, when everything smells and breathes of money, when even the welcome you get depends on how much you give, there stands out one person, alone on a very high moral ground, and to whom public service is a sacred trust that must be discharged against all odds, without expecting any benefits in return. His name is Sunusi (Khalifa). He is the Principal Registrar of Chief Magistrate Court 9, Nomansland.
He doesn't ask for money. He is too noble to do that. Not only that, he only takes what is necessary from lawyers to render the services they require, compilation of record of proceedings in most cases.
I once gave him money as 'deposit' with the intention of giving him more when I came back for the records. He insisted that the 'deposit' was enough and I shouldn't care to pay anything more. At another time I gave him what other registrars will definitely ask for more. Khalifa insisted that I should reduce something out of it as the amount I gave was too much for what I wanted.
For Khalifa, his salary is his consideration for which he is under an obligation to discharge duties. While other registrars will demand thousand of Naira to enroll order and have it signed, Khalifa does that as a matter of course, a normal course of business.
It is a pity that this rare gentleman is unheard and unsung. I have not heard of any award of excellence for him from the Branches, the MULAN or any other organization or association.
Heaven rewards. The world appreciates. I will be glad if Khalifa gets appreciated though he is not in need of it. It will, however, send a very strong message to those who make our court some sort of market places and our machinery of justice (or is it machinery of law) a booming business in which every situation is exploitable.
Kudos, bravo and gracias to my namesake. We are aware of your gentle and sterling qualities and I personally always tell your story. And I do so in the most colorful of language. Something like this:
'There is a court registrar that never asks for money. If you need anything he only takes the exact cost. If you give him more than that, he will return the surplus and say "wannan kudin ai ya yi yawa".'
Barrister Sunusi Umar Sadiq is a legal practitioner based in Kano
RE: In defense of Salihu Tanko Yakasai
Salihu Tanko Yakasai
The above article written by Sule Yau Sule, the spokesperson of Senator Ibrahim Shekarau, might seem like a defence against my unlawful detention on 26th February 2021 in Kano, but soon after the first paragraph, it morphed into an attack on me while I was still in detention.
Though the writer superficially intended to "defend" me against the injustice meted against me for justifiably and conscientiously expressing my opinion on the current drift of the country toward cul-de-sac in apparent deviation from the vision of the ruling party to take the country away from the abyss in 2015, Sule Ya'u Sule ended up castigating me for simply exercising my constitutional rights of freedom of speech as enshrined in the constitution.
The article also bordered around ethics and professionalism of the work of a spokesperson as highlighted by the learned writer. If he had stopped there, one would have taken it objectively and picked all the lessons therein, which truly, are valid and worthy of being noted. Unfortunately, the writer digressed far away from the subject matter and delved into politics, bringing to the forefront a grudge he has been nurturing against me for over a decade, because we were on opposing sides politically with his principal when we were in the defunct ANPP.
To set the record straight, I joined APP back in December 2000 and a couple of years later, Malam Ibrahim Shekarau equally joined partisan politics and contested for the governorship election in 2003. When I joined politics, Alhaji Al-Amin Ibrahim Little was the leader of the party in the state, but when he lost the party to Shekarau and decamped to PRP, I remained in APP and went on to serve as the returning officer for Shekarau's election, which he eventually won largely due to Buhari's huge influence. But soon after that, Shekarau drew the line against us, Buhari's supporters in the state, which birthed our rivalry with the Shekarau's camp. My political mentor then was Hon. Balarabe Wakili who was instrumental in Shekarau becoming a member of the APP at that time. This was the genesis of our crises in Kano APP which led to our exit from the party in 2011 to form CPC.
I was in my mid 30s during the 2011 general elections and, of course, I went all out in my attacks on Shekarau which I later regretted and posted on my Facebook page, apologising for such a behavior; a post which is still there on my page if he wishes to look it up. I do remember Sule Ya'u Sule's call one evening, a few days before I made the apology, and in that call, he gave me some sound advice on the choice of words whenever criticising Shekarau, a point I took to heart, and unlike what he has stated in his recent article, I have never attacked Shekarau again after that phone call till date.
Now back to the part of the article in which he has talked about ethics and what not. I am a person that take corrections to heart and I have picked all his points like a student in his class. But you see, the funny part about life is that those who live in glass houses should not throw stones. Let me refresh Sule Ya'u Sule's memory about how when he was the spokesperson of the then Governor of Kano State, Malam Ibrahim Shekarau, he fabricated a letter allegedly from the EFCC claiming that Shekarau had been cleared of all charges, which turned out to be a big lie, thereby causing a huge embarrassment to his principal to the extent that he was suspended for six months only to be reinstated after several pleas and interventions.
As stated by Sule in his article, "A spokesperson's best tools are decorum, decency, belief and passion." So I ask Sule, is embarrassing your principal also among the tools of a spokesperson? May I also ask, what punishment did he receive from NIPR at that time? If he did not receive any, perhaps he should include it in his note to the professional body in order to come up with a suitable punishment against others that will try to emulate him and ridicule their principals with fake clearance letters.
Let me also take this opportunity to set the record straight on the issue of my comments that resulted in my unlawful detention. I neither planned it nor did I have the intention of provoking such reactions. It was a spontaneous reaction on my part triggered by a number of the recent rise of insecurity in the country particularly in the north. I have personally suffered two major security issues in the last four months; the murder of my younger sister's husband in Bauchi in front of my sister and her kids and the kidnapping of my sister's husband's younger brother in his house in Kaduna. N5 million had to be paid as a ransom to secure his release and in the process of raising the money, armed robbers carted away N1 million of the amount. I was certainly not thinking about ethics when I reacted to the devastating news of the abduction of the over 300 Zamfara girls. I believe anyone with a tiny bit of conscience will certainly be moved by the abduction.
Perhaps Sule is too pre-occupied with enforcing PR ethics of a spokesperson that he has lost all his conscience to the extent that he cannot see that I am a human, which comes first, before any ethics or even a temporary position that I will not occupy for life.
On a final note, though Sule is a PhD holder in Mass Communications and a professional by all standards in the field, both in terms of qualifications and experience, when it comes to human relations, I believe he is merely a kindergarten pupil. If he truly regards me as a brother as he had claimed in the article, he would not have written such a politicised opinion at a moment when I was still in unlawful detention and my family and friends were equally terrified as to what might happen to me. Irrespective of whether I was out of line or not, that is certainly not the action of someone you consider a brother. I remember when I was first appointed as the Director-General, Media in 2016, the first thing I did was to pay a visit to my predecessors to seek for their blessings and guidance, namely: Baba Halilu Dantiye, late Umar Saidu Tudun Wada and Sule Ya'u Sule. Sule promised to provide me with all the support I needed to execute my work, but little did I know that he was holding a decade-long grudge against me. Indeed with friends like Sule, who needs enemies?
Salihu Tanko Yakasai (Dawisu) is the Founding Curator of the Global Shapers Community Kano Hub of the World Economic Forum.