Kano needs N15bn to fight COVID-19–Ganduje
Nazifi Dawud
Governor Abdullahi Umar Ganduje has revealed that Kano state needs at least N15 billion to effectively tackle the COVID-19 pandemic.
Mr Ganduje who said this during an interview with Channels Television on Wednesday, explained that the state did not receive a dime from the federal government as assistance in the COVID-19 fight.
"We have not received a single Kobo from the federal government but we applied for N15 billion so that we will be able to meet our demands to purchase personal protective equipement. We also have to pay voluntary health workers, who are in their thousands and we also need to increase the number of test centres and put people that will work there," he said.
'Reports of mass deaths fake news'
Mr Ganduje also dismissed reports of high death rate in the state, saying the government had undertaken a survey and discovered that the claims were false.
KANO FOCUS had authoritatively reported that at least 300 deaths mostly affecting elderly people, were recorded between Friday and Monday  in various parts of the city.
"That information two days ago is not correct because we undertook an investigation and the initial report that I received from one grave where some people reported 70 deaths, we found out there were only 13 deaths.
"We will soon get a complete report but I assure you that information is not correct. Looking at previous burials, there is nothing to show that there is an unusual frequency of deaths in Kano State.
"But there is a lot of fake news going around. We have already started arresting some people who are peddling such rumours. Only one death so far has been recorded from coronavirus infection," the governor said.
"But what is important is the confirmation and to find out what actually killed the people.
"That requires going to the hospitals, if they died in the hospitals, or going to the families if they were not taken to the hospitals. But as I speak, there is no unusual burial taking place in Kano," he added.
'Infections at Kano COVID-19 test centre'
Answering a question on the temporary closure of the only COVID-19 test lab at Aminu Kano Teaching Hospital (AKTH), Mr Ganduje explained that there were reports of infections among some of the staff working in the facility.
"We understand that there is infection in the laboratory probably among technicians, some have tested positive," he said.
The governor however, added that there were other issues that necessitated the suspension of operations at the centre including scarcity of re-agents and bottles for storing samples.
"But the federal government is on top of that. We are getting cooperation from the presidential task force (PTF)," he said.
Ganduje donates N3.6m to families of Doguwa flood victims
Nasiru Yusuf
Governor Abdullahi Ganduje of Kano state has paid condolence visit to the families of 18 Doguwa flood victims and donated the sum of two hundred thousand Naira to each of the victims family.
KANO FOCUS reports that Ganduje prayed for the repose of the departed souls of those who died as a result of the heavy downpour.
"When the information of this sad tragedy reached us we were seriously shocked. May Allah Forgive the victims, who died as martyrs, being washed away by flood. May He give them the ultimate reward of Jannatul Fiddaus, ameen," the governor prayed.
Families of the victims expressed appreciation to the governor and his entourage and prayed to God to guide him in steering the affairs of the state.
It will be recalled that on July 23, about 18 persons including six members of a family have perished in a ghastly car accident in Doguwa Local Government Area.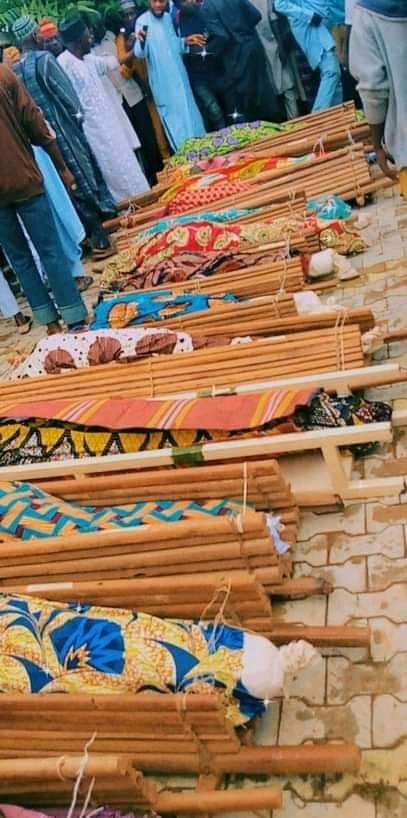 The Sector Commander of the Federal Road Safety Corps (FRSC) in Kano State, Zubairu Mato, said the accident occurred when a bridge linking Riruwai and Doguwa broke down as a result of the heavy downpour, and the driver wasn't aware that the bridge had broken down.
He explained that the vehicle plunged into the water, killing all the 18 passengers on board including six members of same family.
The family members have been identified as Bashir Doguwa, Malami Gidan-Tanimu, Safiya Mukhtar, Shahida Bashir, Fatima Rabi'u, Uzairu Bashir, all of Doguwa Local Government Area of Kano State.
Doguwa and his family were on their way from Doguwa to First Lady Secondary School in Dambatta Local Government Area of the state to visit his daughter, Firdausi Bashir, who is among the students writing the ongoing NECO SSCE examinations.
Kano records highest number of sickle cell patients in Nigeria
Nasiru Yusuf
Kano state has the highest sickle cell patients in Nigeria, a consultant haematologist at Aminu Kano Teaching Hospital said.
KANO FOCUS reports that Dalha Halliru Gwarzo disclosed this in an interview with Hospital's newsletter as part of the 2021 World Sickle Cell day.
He added that Lagos is the second state with highest number of sickle cell cases in the country.
Mr Gwarzo said India, Democratic Republic of Congo and Nigeria constituted 90% of the sickle cell patients worldwide.
On the causes of sickle cell disease, Mr Gwarzo said it is a genetic inherited disease from parents who are either SS, or AS genotype as a result of genetic condition or mutation of abnormal form of red blood cell.
He advocated for compulsory screening of infants after birth and school children, pre-marital counseling/tests, subsidising cost of medication/treatment and mass sensitisation campaign on dangers of the disease.
Mr Gwarzo noted that, although there is no known cure for sickle cell disease, but developed countries are using a high technology for manipulation of the genetic cells by bone marrow and stem cells transplant, which cost about fifteen million Naira in countries like United States, Germany, United Kingdom and Canada.
Kano missing children: Court convicts Paul Owne 104 Years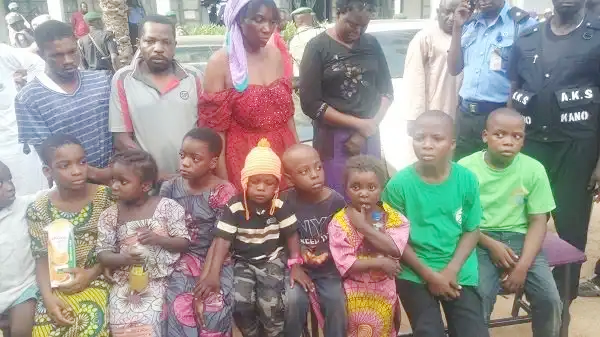 Kano State High Court has sentenced Paul Owne to 104 years without option of fine for abducting under five children and sold them in Onitsha, Anambra state.
KANO FOCUS reports that Mr Owne was reported to have conspired with six others in committing the crime.
Delivering the judgement on Friday Justice Zuwaira Yusuf sentenced the convict after pleaded guilty to all his 38 count charge against him by Kano State Government.
The court upheld that the convict was found guilty in count 2, 8, 9, 2, 27 and 34 therefore convicted him to 7 years each without option of fine in addition with the sum of N100,000 fine.
Similarly, the court found Owne guilty in count 3, 5, 10, 11, 22, 28 and 38 head count he was sentenced to 7 years.
Mrs Yusuf said the action of Owne was in contravention of count 4, 12, 13, 29 and 38, she convicted him to 4 years on each count without option of fine.
She ordered that all the count shall run Consecutively.
The 5 other defendants who pleaded not guilty to all the charges read over to them namely: Ogbono, Emanuel Igwe, Loise Duru, Monica Oracha and Chinelo Ifedigwe.
Kano Focus reports that the Kano Police Command had rescued nine missing children and paraded six Igbo persons who have confessed to abducting the kids, renaming and forcefully converting them to Christianity before selling them in Onitsha, Anambra state.