Kano needs N15bn to fight COVID-19–Ganduje
Nazifi Dawud
Governor Abdullahi Umar Ganduje has revealed that Kano state needs at least N15 billion to effectively tackle the COVID-19 pandemic.
Mr Ganduje who said this during an interview with Channels Television on Wednesday, explained that the state did not receive a dime from the federal government as assistance in the COVID-19 fight.
"We have not received a single Kobo from the federal government but we applied for N15 billion so that we will be able to meet our demands to purchase personal protective equipement. We also have to pay voluntary health workers, who are in their thousands and we also need to increase the number of test centres and put people that will work there," he said.
'Reports of mass deaths fake news'
Mr Ganduje also dismissed reports of high death rate in the state, saying the government had undertaken a survey and discovered that the claims were false.
KANO FOCUS had authoritatively reported that at least 300 deaths mostly affecting elderly people, were recorded between Friday and Monday  in various parts of the city.
"That information two days ago is not correct because we undertook an investigation and the initial report that I received from one grave where some people reported 70 deaths, we found out there were only 13 deaths.
"We will soon get a complete report but I assure you that information is not correct. Looking at previous burials, there is nothing to show that there is an unusual frequency of deaths in Kano State.
"But there is a lot of fake news going around. We have already started arresting some people who are peddling such rumours. Only one death so far has been recorded from coronavirus infection," the governor said.
"But what is important is the confirmation and to find out what actually killed the people.
"That requires going to the hospitals, if they died in the hospitals, or going to the families if they were not taken to the hospitals. But as I speak, there is no unusual burial taking place in Kano," he added.
'Infections at Kano COVID-19 test centre'
Answering a question on the temporary closure of the only COVID-19 test lab at Aminu Kano Teaching Hospital (AKTH), Mr Ganduje explained that there were reports of infections among some of the staff working in the facility.
"We understand that there is infection in the laboratory probably among technicians, some have tested positive," he said.
The governor however, added that there were other issues that necessitated the suspension of operations at the centre including scarcity of re-agents and bottles for storing samples.
"But the federal government is on top of that. We are getting cooperation from the presidential task force (PTF)," he said.
AIG orders investigation of Policeman seen voting in Kano APC Congress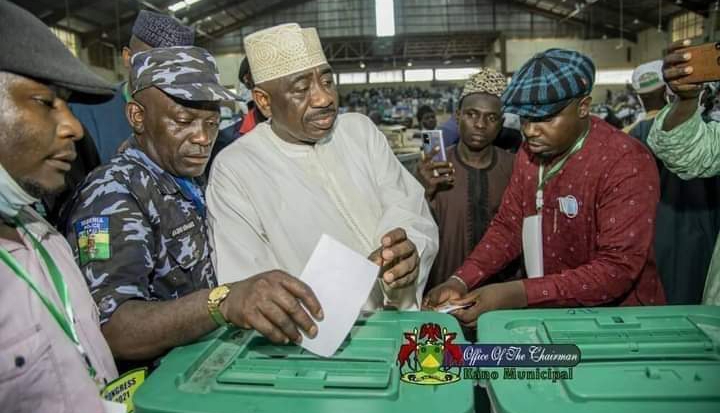 Aminu Abdullahi
The Assistant Inspector General of Police in charge of Zone Abubakar Sadiq Bello has ordered the investigation of unprofessional conduct of a policeman caught on camera voting during state congress of All progressive Congress (APC) in Kano.
KANO FOCUS reportsthat in view of the unprofessional conduct of the policeman, the AIG has referred the matter to the Zonal X-Squad for investigation.
A statement issued on Monday by Zonal Police Public Relations Officer Abubakar Zayyanu identified the police officer as Bashir Mohammed attached to the government house, Kano, from where he was deployed to work with the state Chairman of APC Abdullahi Abbas as a security aide.
Mr Zayyanu noted that if the inspector is found to have committed an offence by this action, the appropriate disciplinary measure will be taken against him.
He further assured the general public that further development on the matter will be communicated.
The statement reads in part.
"The attention of the Inspector-General of Police Zone one Headquarters, Kano has been drawn to a trending picture on social media, of an inspector of police casting vote at the recently conducted Kano State congress of the APC along with his principal, the state party chairman, Abdullahi Abbas.
"The inspector of police has been identified as Bashir Mohammed of the Special Protection Unit, Base One, Kano. The inspector is attached to the government house, Kano from where he was deployed to work with the said Abdullahi Abbas as a security aide.
"In view of this seemingly unprofessional conduct of the inspector, the AIG has referred the matter to the Zonal X-Squad for investigation.
"If the inspector is found to have committed a disciplinary offence by this action, the appropriate disciplinary measure will be taken against him.
"Finally,  we want assure members of the public that further development on the matter will be communicated please."
EFCC Grills Rabiu Kwankwaso
The Economic and Financial Crimes Commission (EFCC) on Saturday grilled former governor of Kano State, Rabiu Musa Kwankwaso over allegations of abuse of office, diversion of public funds and fraudulent allocation of government properties to cronies.
KANO FOCUS reports that Kwankwaso, a chieftain of the Peoples Democratic Party, was first invited by the EFCC in September but failed to honour the invitation as reported by Channels TV.
An associate of the politician informed Channels Television that Kwankwanso may have been invited in relation to a petition by some retired employees of the Kano State Government.
The retired employees had told the EFCC that the former governor mismanaged pension remittances to the tune of N10 billion between 2011 and 2015, to fund a housing project for his cronies.
EFCC spokesperson, Wilson Uwujaren did not comment on the interrogation of the former governor when contacted on Saturday.
Crisis rocks Kano APC as Ganduje, Shekarau hold parallel Congress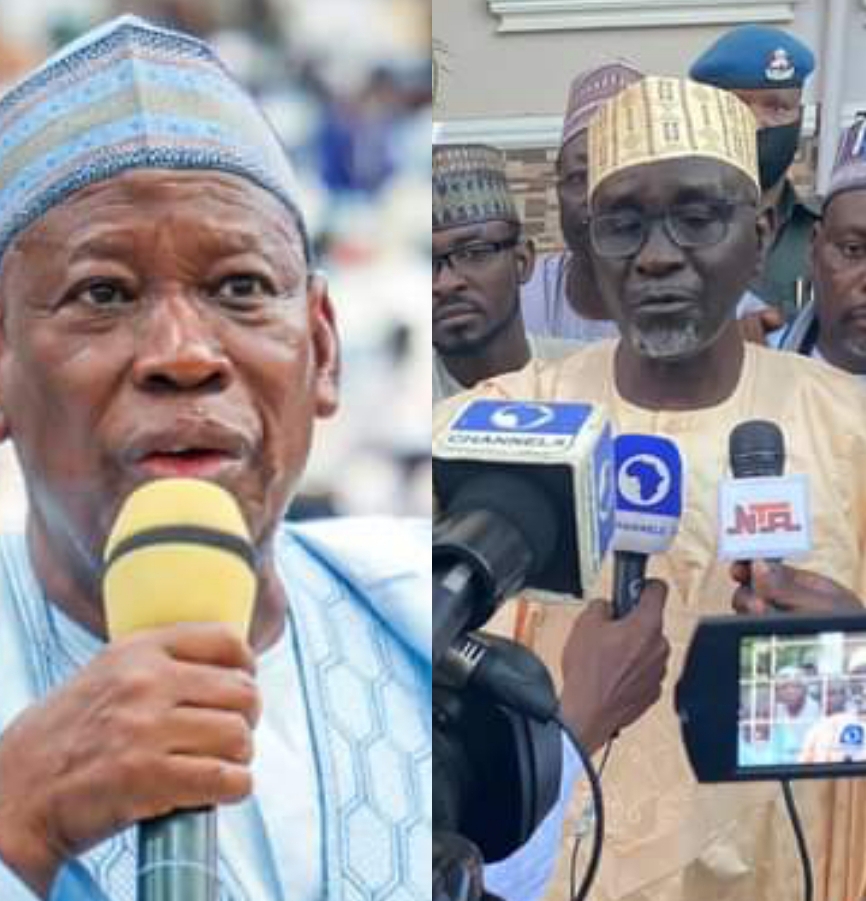 Aminu Abdullahi
Crisis rocked Kano chapter of All Progressive Congress (APC), as Governor Abdullahi Umar Ganduje and faction loyal to former governor of Kano and serving Senator Ibrahim Shekarau held parallel state congress.
KANO FOCUS reports that while Ganduje group held their congress at Sani Abacha stadium, faction loyal to Shekarau had their own at Janguza town, Tofa local government area.
Ganduje's led group endorsed Abdullahi Abbas as state chairman of APC for a second term in a consensus arrangement, while the faction loyal to Shekarau announced Ahmadu Haruna Zago as newly elected chairman of APC in Kano state.
Reports shows that the security have earlier disrupted Shekarau's camp congress at Sani Abacha youth centre and sealed the premises before they moved to Janguza where they held the election.
Below are some pictures of the parallel Congress.