Covid-19: The Bread, the Cake, and the Shroud – An Open Letter to Dr Abdullahi Umar Ganduje
Aliyu Barau
Introduction
Your Excellency, permit me to commiserate with you over the Covid-19 incident currently ravaging our dear Kano State.
The geometric rise in the number of cases is certainly worrying for every good citizen of our premier state.
At first, I was acutely hesitant to pick a pen to express my opinions over the current situation in Kano given the deluge of faulty assumptions, doubts, ignorance, expectations and high level politicization that create a metallic corona around the pandemic.
Nevertheless, I swiftly shifted gears and mustered courage to add what I believe is a knowledge-driven perspective in fulfilling my academic calling.
Perhaps, in this way, I may contribute towards silver lining the effects of the pandemic that silently and briskly peels off Kano's envied fabric of elegance.
I fully understand that, the best way to fight this pandemic is through chorus in the voices and actions of the citizens, the government, the opposition, academics, traditional rulers, the civil society groups and les fonctionnaires – the public servants – as the French would say.
It is obvious that, the government and its hierarchical power and management structures cannot win the battle alone.
In order to effectively fight the Covid-19, a non-hierarchical, apolitical, innovative, interdisciplinary, and holistic approach is earnestly needed in urban Kano.
Read also: COVID-19: 15 more health workers test positive in Kano
COVID-19: Kano discharges 3 patients
Jarman Kano professor Isa Hashim: A unique personality
Government in Kano and everywhere in Nigeria enjoy swimming in the waters of DAD – decide, announce, and defend model of decision-making.
In Nigeria, everything the Government does is correct and unchallengeable. Contrastingly, in fantastic democracies, governments win people and processes through ADD – announce, discuss and decide model of decision-making.
In my view, not in Kano or Nigeria alone, the Covid-19 has opened the Pandora Box on how governments make wrong decisions in the times of VUCA – vulnerability, uncertainty, complexity and ambiguity. The situation also exposes the nudity of our poorly planned and managed towns and cities.
Cities are now more social than physical and Covid-19 has proved that in many economies. At least, I have visited cities in all continents to understand this notion.
We need unity at this time more than ever before. But, who is the shepherd of the unity to lead us win the battle against the dreaded Covid-19? I remember a Ghanaian adage which says: An army of sheep led by a lion can defeat an army of lions led by a sheep. When Ibn Makhtoum, the father of modern Dubai met with some strategists, they told him this story: "Every morning in Africa, a gazelle wakes up, it knows it must outrun the fastest lion or it will be killed. The lion knows it must run faster than the slowest gazelle, or it will starve.
Al-Makhtoum answered that he wanted to be both a lion and a gazelle.
We are gazelles, the coronavirus is the lion. Any procrastination from our side means the coronavirus will make us its meal. In this open letter, I aim at spotlighting the areas where the Kano State Government has remarkably done well; the areas where it does below expectation; and also to offer game-changing actions that may help us flatten the infection curve faster and faster.
Historically speaking, the last time governments in Kano and Nigeria were seriously proactive in the seasons of diseases outbreak was during the colonial period.
At that time, the British had to racialize and segregate urban spaces between Africans and whites for fear of epidemics.
In Kano, around 1930s the planning ordinances provided for creating a buffer zone of 440 yards between African settlements and the so-called GRAs. This form of crude social distancing is today being re-created digitally in South Korea and Singapore among others in tracking suspected Covid-19 patients.
Your Covid-19 Accolades
Your Excellency, I am personally impressed by some of the actions that the Kano State Government has taken a couple of weeks ago when you closed its borders.
The way you superintended the closure is highly commendable. Breaches by citizens is borne out of lack of patriotism and self-discipline.
Secondly, I raise my hat for you for initiating the evacuation of the abandoned children – the so called almajiris – to their states of origin.
Many compatriots frowned at this action saying it negates the freedom of movement of Nigerian citizens. What such individuals do not know is that, this is the case of abandoned underage children.
I hardly see anything wrong in this back to the sender approach. Without this action, only God knows the amount of infections these children will inflict on our streets and households.
If there is still many of them, I would say who (among the citizens) has reported to authorities.
The fact that you impose lockdown on Kano before the Federal Government is also commendable.
Importantly, without your red eyes, markets and masjids will devastatingly flaunt the orders at the detriment of all. Again, your request for Federal financial presence has been mocked by many on the social media.
But what is good for goose is also good gander, if the Federal Government has allocated funds from the national cake to other states then why discriminate against Kano? It is even encouraging to dare the Federal Government for abandoning Kano. Again, your threat to confiscate inflated consumables from business owners during this emergency is very encouraging.
A few days ago the Attorney General of Tennessee State in the United States did that to two brothers who hoarded 17,700 bottles of hand sanitizers which they forfeited to escape prosecution.
Criticisms, Observations, and Recommendations
Your Excellency, in spite of all of the above, I have misgivings on your decision for the partial loosening of the lockdown on Mondays and Thursdays. I say, "it is too soon" echoing the words of Donald Trump to one of the Republican Governors who eased the lockdown in his state. Lockdown people will complain, no lockdown people will complain.
Lockdown is an exceptional lifesaving venture and hence a bitter pill to swallow. As I will explain later, the decision is unripe and in many respects irrational and antithesis of the best practices in combating the pandemic.
In the course of this lockdown I was compelled to move out on grounds of health, I crisscrossed many parts of Gwale, Kano Municipal and Tarauni LGAs.
I witnessed some level of maturity and understanding being exhibited by the security agents on duty.
I also observed active presence of low level informal businesses: mai kayan miya, mai nama, mai shago, fruit sellers and importantly water vendors. Bigger businesses from filling stations and pharmacies are all exempted from the closure. Thus, there are many unblocked goods and services most needed by the urban poor.
The significance of the improved power supply cannot be discounted in this context. However, I am by no means ignoring the fact that some citizens are roundly poor and can only eke-out a living when they are out.
Truly, the worst affected is dan maula whose forefather the British spy Heinrich Bath spotted in Kano city in the late 1800s. So why the selective rage from the social media? This is not normal time. We all suffer from it in many ways.
We are losing many people that are trunks of our society, neighbourhoods, and households. Preliminary reports of the Federal Government team investigating the waves of mysterious deaths in Kano linked the deaths to the gory hands of the blood thirsty Covid-19.
This is Kano.
In every neighbourhoods there are good Samaritans who help the poorest and relations.
Lockdown is for sunna; sunna is for lockdown. Didn't Prophet Muhammad (SAW) urge Muslims to be patient and isolate during pandemics? Do we compromise anybody's suffering to increase shrouds for our people? Corona bubble burst is an inevitability in an unguided eased lockdown.
My next criticism on loosening the lockdown is its crudity and blindness to realities of abusing and violating basics of the principles of social distancing.
Before easing the lockdown, the State Government needs to experiment with many scenarios of success and failures of easing the lockdown within particular sections of the city.
For instance, the Saudi Government is currently conducting trials of social distancing models in Masjidil Haram.
The Sudais-led Presidency General of the Holy Mosques is probably experimenting on how best they can handle the crowd when the Masjid is eventually unlocked.
Fighting Covid-19 is successful only when innovation and knowledge-based decision-making is embraced by governments. Anything less is rebound to spikes in infection.
Your Excellency, the Kano State Government is playing Marie Antoinette, the queen of France during the French Revolution who is notorious for saying, "let them eat cake" to the protesting French peasants that lacked bread.
By asking talakawa to go to malls and supermarkets, KNSG is asking the poor to eat the cake at the time the bread is out of their reach. More so, the distribution of the population and the location of the supermarkets is disproportionate. This further brings to fore the failure of urban planning in Kano.
At the moment, the wisest thing to do is to borrow a model of European open street markets where for instance, trucks and mini trucks in their hundreds can be strategically located at major urban hubs and nodes where market people from Sabon Gari, Dawanau, Rimi, Yan Kaba and others can sell grains, vegetables, and other essentials from 6 am to 10 am under strict social distancing guidelines. Indeed, this can be a shared economy system where our transporters and traders can jointly benefit.
Your Excellency, on the eve of Ramadan when the lockdown was first eased, local radios reported that some babies passed away at one of the markets in the municipality out of heat stroke and massive crowding that betrayed social distancing.
I am not convinced that effective social distancing was observed on Monday, 4th of May that can sufficiently protect the most vulnerable citizens.
I expected that KNSG will ban nursing mothers, children and the aged from visiting any crowd pulling locations. In other words, the administration lacks any strategy on protecting the most vulnerable.
Spain, Turkey, and Sweden have made breakthroughs in targeting some population groups in combatting the pandemic.
Your Excellency, one of the major minuses in your administration's fight against Covid-19 is its inability to democratise and disaggregate infection locations data through appropriate real time mapping.
It is imperative for the Government to disseminate and map locations of infections released by the NCCD not only for decision support but also for supporting the public to know where to avoid infections.
Geo-locational mapping is critical to fighting this pandemic in India for instance.
Your Excellency, but fact is that our healthcare personnel at the frontline are scared and highly vulnerable to the current situation. Therefore, I strongly recommend that your administration incentivizes them for their sacrifices.
This can be in the form of promoting to next level of promotion all our healthcare workers directly involved in this fight.
This is necessary and not unusual with responsible governments around the world. As I write this, over one hundred private jets owned by celebrities and tycoons have been released for conveying doctors and nurses in France.
The cabin crew give them first class treatment as a sign of appreciation of their sacrifice.
Similarly, I witnessed Friday sermons in Mecca and Medina holy shrines where the Imams pray profusely for rijaal-assihha (health personnel) and rijaal al-amn (security forces) helping the Saudis at this critical time.
Your Excellency, I would like to recommend that you sanction any business outlet in Kano and especially the financial institutions and other businesses that have barricaded and protected their staff but are indifferent at how their customers use their premises. Banks in particular have duty and resources to provide sanitizers and impose social distancing and use of masks at their premises.
Your Excellency, I implore that KNSG should vigorously embark on mass production and acquisition of face masks for free delivery to the public.
In particular, I find it very disturbing to observe that most of the security agents deployed on our roads lack face masks.
Your Excellency, I also urge you to deploy your land powers to open new graveyards and expand the existing ones in the metropolis to cope with increasing deaths.
Many graveyards have been encroached upon and at this time, KNSG can acquire more land to cope with the increasing burial of the shrouded bodies.
Conclusion
In conclusion, Your Excellency, my verdict is that Kano under your leadership is ill-prepared and less prepared in combatting this pandemic.
Youradministration prioritizes arm chair committees and excessive red-tapism against the best practices.
But there is hope amidst lockdown fatigue. Prayers, innovation, and knowledge based approaches are promising when embraced.
I believe for the recommendations that I have made you can implement most of them within 24 hours.
I am sure the State House of Assembly can help you pass any law within 12 hours of putting your request.
Aliyu Barau, PhD
[tps_title][/tps_title](Associate Professor/Chartered Town Planner)
05.05.2020/Ramadan, 12, 1441
Childhood killer diseases: NGO gets $29m grants to reach 1m caregivers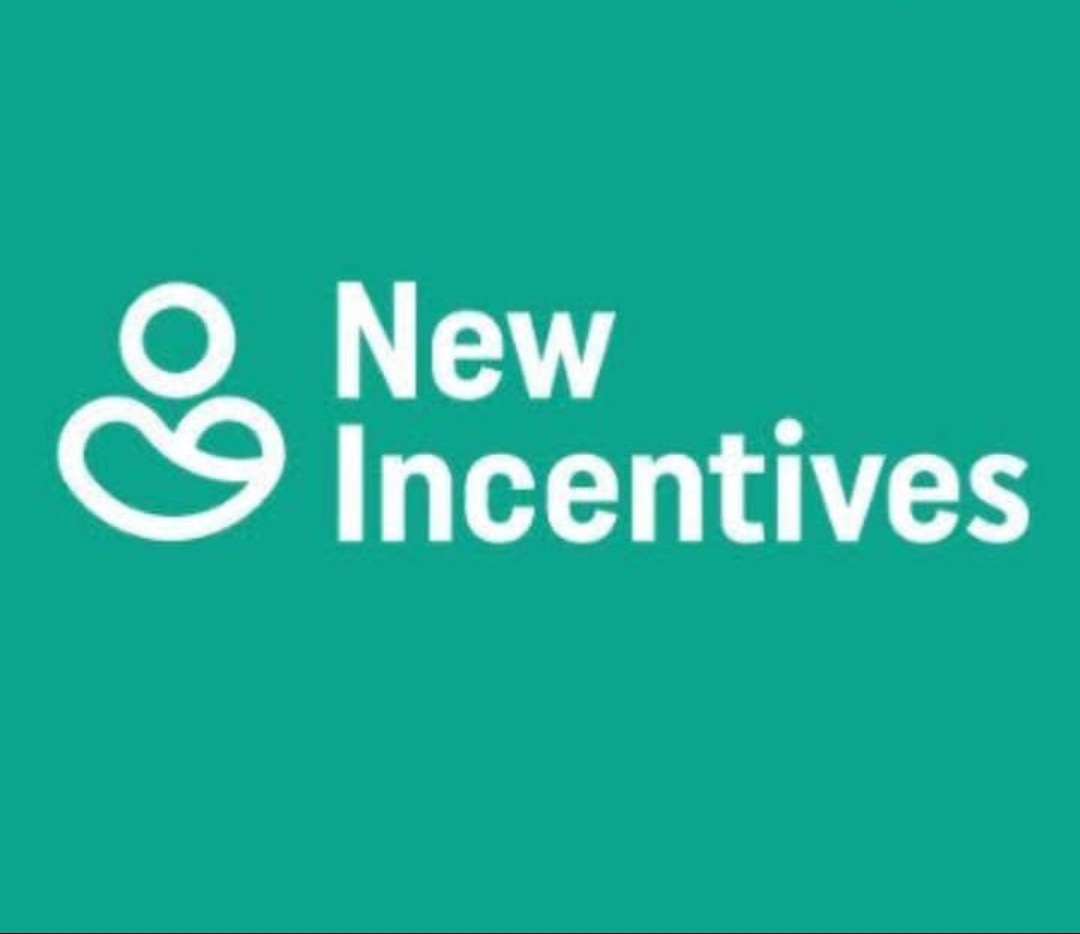 An International Non-Governmental Organization, New Incentive, said it has received a grant of $29 million under it project – All Babies Are Equal targeted to reach over one million caregivers and immunize their infants against childhood killer diseases in four Northwest States .
Kano Focus reports that the four Northern states are Katsina, Jigawa, Zamfara and Sokoto.
These childhood killer diseases include, tuberculosis, diphtheria, tetanus, whooping cough, hepatitis B, Haemophilus influenzae type B, pneumococcal disease and measles.
The Stakeholder Relations Director, of the NGO Nura Muhammad disclosed this at a stakeholders meeting with the benefiting states held in Kano.
Muhammad said the grant would be disbursed as conditional cash transfer to support the caregivers to ensure they avail their infants for the Immunization.
He said, "New Incentive – All Babies Are Equal, NI-ABAE has received commitments of over $29 million of funding over the next 3 years to reach over 1 million caregivers and their infants in Jigawa, Katsina, Zamfara, and Sokoto States.
This covers expansion to 35 LGAs with continued operations through Dec 2023.
"The organization aims to reduce child mortality through cost-effective and evidence-based health interventions.
In Nigeria, the organization operates as the All Babies Are Equal Initiative and implements the conditional cash transfers (CCT) for routine immunization (CCTs for RI) program.
"The flagship CCTs for RI program operated by ABAE disburses cash incentives to caregivers conditional on infants receiving four vaccines: BCG (against tuberculosis), PENTA (against diphtheria, tetanus, whooping cough, hepatitis B and Haemophilus influenzae type b), PCV (against pneumococcal disease), and MCV (against measles).
These vaccinations are part of the routine schedule for infant immunizations in Nigeria and are provided at no cost to the caregiver through government-supported clinics.
Upon confirmation of their infant receiving a vaccine, the caregiver receives ₦500 for the first four routine immunization visits and ₦2,000 for the fifth visit.
"The cash transfers compensate for transport, lost trading income, and waiting time while creating behavioural change through awareness of routine immunizations.
"The CCTs for RI Program has been implemented in the states of Katsina, Zamfara, 2017 while Jigawa in 2018.
To date, the program has enrolled over 390,000 infants whose caregivers have received over 1 billion naira in conditional cash transfers.
An independent impact assessment of NI-ABAE's CCTs for RI program (2017 – 2020) found that the program increases the likelihood that children would be fully immunized by 27 percentage points, and increases rates of individual vaccinations by 14 to 21 percentage points.
Beyond vaccination, the assessment found that the program contributed to improved knowledge about vaccination among caregivers in the catchment areas served by the program.
"Immunization is one of the most effective public health interventions, saving 2 to 3 million lives yearly (WHO) and there is evidence that suggests a 27 percentage points increase in the likelihood that children would be fully immunized by a conditional cash transfers for routine immunization program (NI-ABAE RCT Impact Assessment 2017-2020)," the Stakeholder Relations Director, Nura Muhammad however said.
Meet Abdul: The most talented Dabo Babies player of all time
Picking out the footballing stars of the future is a tricky task.
There are so many factors which could hinder the progression of even the most professional of teenagers.
But some do seem destined to reach the top, while others display a work ethic that's even greater than the natural talent at their disposal.
The second paragraph could be the case with Dabo Babies talented, 19-year-old forward Abdul Attacker.
He burst onto the scene when he was playing for a local club, Golden Bullet and was snapped up by famous Dabo Babes FC after the departure of former Nigeria U-20 star, Nazifi Yahaya.
And has since caught the attention of football enthusiast across the country with his brilliant display for Dabo Babes.
Abdul tormented four-time Nigeria Professional Football League Champions, Kano Pillars FC after he scored twice against the Sai Masu Gida in a friendly match before the kickoff of the second stanza of the just concluded 2020/2021 Nigeria Professional Football League season (NPFL).
He was the catalyst to Dabo Babes good run to the Kano state Tofa Premier League title driving the famous academy from game to game until they reach the final.
The dazzling forward produces mouthwatering display to earn himself accolades from the Pen Profession who could not hide their love for the next Super Star during the Tofa Premier League final.
He likes his game to that of Real Madrid forward, Karim Benzema and Bayern Munich deadly striker, Robert Lewandowski.
The 19-year-old's talent and versatility has some people wondering whether he could be a bolster for the Nigeria National U-20 team, the Flying Eagles for their upcoming assignments.
As preparations for the 2020/21 Nigeria Professional Football League season gearing towards climax, many top clubs are interested in snapping him to bolster their squad as well as few other European top teams.
He has scored 55 goals and provided further 22 assists for Dabo Babes in less than three and a half years.
Lamido, Jega celebrate NEPU @ 71 
Yesterday, Sunday, the 8th of August, 2021, I accompanied His Excellency Dr Sule Lamido  (CON) who was the speaker at a symposium organised by the Aminu Kano Centre for Democratic Studies, Bayero University Kano (Mambayya House) to commemorate the 71st anniversary of the founding of the Northern Elements Progressives Union (NEPU), with the theme; 'Politics of Principles and the Phenomenon of Political Party Defections in Nigeria'.
The event which held under the distinguished chairmanship of the cerebral Dr. Tijjani Muhammad Naniya, also had the ebullient Dr. Auwalu Anwar as the sole discussant. While Professor Attahiru Jega, Professor Dandatti Abdulkadir, Dr. Akilu Sani Indabawa, Professor Hafiz Abubakar, Professor Sule Bello, Dr. Nasir Fagge, former NEPU/PRP regional, federal and state parliamentarians, women and youth leaders from across the country, notably Kano, Jigawa, Katsina and Kaduna States all ran incisive commentaries.
The cacophony of voices were as fierce as they were sharply different in tone, content and delivery. But by far, that which stood out and generated most responses was Dr Lamido's lead assertion that the raison d'etre for the NEPU/PRP ideological and political initiatives was to liberate the common folks (the Talakawas), first from the clutches of the combined reppression of the colonial overloads and their willing surrogates in the Native Authority establishments in Northern Nigeria, and the restrictions placed on them in political participation, aspirations and freedoms.
He forcefully argued that the movements have achieved on both counts as the children of yesterday's Talakawas are today the new overloads and oppressors who deny their fellow Talakawas quality leadership as presidents, governors, parliamentarians, ministers, council chairmen and their councils. He concluded that the movements (atleast as organised political actions) should rest and cease to exist. And that today's progressives should instead leverage around available political opportunities/platforms to confront the existing selfish order using present day political sentiments and realities as mobilization tools.
But recalling copiously from memory, the lead speaker canvassed for an ideological graft transplant from the NEPU/PRP days in ways that the moral and ethical characters of both politics and governance of today can benefit from the sound value systems of old oder.
He narrated how he first resigned as a member of the House of Representatives in Lagos in 1983 purely on moral grounds, and then flew to Kano to convince the then Governor Alhaji Abubakar Rimi to do same as the governor of the old Kano State when the duo defected from the People's Redemption Party (PRP) that gave them the mandates in the first place.
He then described the present phenomenon of political party defections in Nigeria as the worst form of corruption.
This profound submission drew a symphony of responses from today's PRP practitioners who are mostly academics. Leading the park was Professor Attahiru Jega who argued that without justice in leadership and the level of impunity as is the case today, the NEPU/PRP cause has just begun and asked Sule Lamido to come lead the national onslaught.
Many other PhDs and Professors joined in the call that Lamido would later say lacked sufficient local and broader national political insight. It is significant to note that I was to totally align myself with the Sule Lamido's perspective of the argument only yesterday, having engaged with him for over a decade on the same exact topic as the Jegas had done yesterday at Mambayya.
I am now fully convinced that the NEPU/PRP politics exclusively represented yesterday's political sentiments and realities in the North with no much utility for either our present political and social circumstances or broader national appeal.
The Mambayya rendezvous is prehaps the only remaining theatre in Nigeria where political practitioners, activists and ideologues meet political researchers, theorists and even wannabees in a real time intellectual brawl. Bayero University Kano is both creative and thoughful in this annual ritual. Mallam Aminu Kano and his comrades had lived a very politically active, intellectually robust, and ideologically/philosophically sound lives to deserve this honour.
When academic excellence and classroom sense meet self taught philosophers and the practical hands on the streets, a cetain unique flavour emerges. Yesterday's flavor has unfortunately left a distinctively sour test in my mouth. The fact that the Talaka is today his very own oppressor is a very bitter pill for some of us to swallow. And even more bitter is the second fact that the second on coming liberation of the Talakawas (from themselves this time around) will have to invent it's devices with no NEPU/PRP emotional relic to rely on.
This, on a very personal note, was a befitting way to round off my three weeks extended sallah visit in Jigawa.
Dr. Muhammad was Nigeria's former Minister of State for Foreign Affairs & Federal Minister of Information as