Jarman Kano professor Isa Hashim: A unique personality
Ibrahim Ado-Kurawa
Professor Isa Hashim (1933-2020) was a unique personality. He was not ordinary. He was the only person I know that reached the peak of his career in three domains or institutions.
He started his journey in the civil service where he rose from the lowest status of temporarily uncertified clerk (TUC) to the highest position of Permanent Secretary.
He moved to the academia where he rose to the highest level of Professor of Political Science. And finally he retired as Jarman Kano and Member of the Kano Emirate Council almost 100 years after the relegation of his family.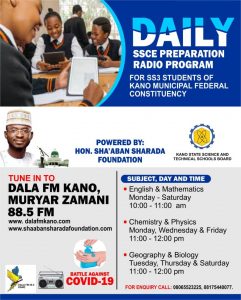 Isa Hashim's trajectory is not unconnected with his noble background and the circumstances he found himself. He is a descendant of Malam Jamo the elder brother of Sarkin Kano Ibrahim Dabo (1819-1846).
His paternal grandmother is sharifiyya (a descendant of the Prophet SAW) hence his father was called Hashim. His wife is from the Sokoto aristocracy.
Malam Jamo his ancestor led the Sullubawa during the Jihad in Kano, he was the custodian of the flag of the Jihad hence his descendants are referred to as Sullubawan Tuta. When he died Sarkin Kano Sulaiman (1807-1819) appointed Ibrahim Dabo his younger brother to succeed him in the Emirate Council.
Ibrahim Dabo was one of the few who remained loyal to Sulaiman hence he left a Will to Sarkin Musulmi Muhammad Bello that Ibrahim Dabo should succeed him.
Ibrahim Dabo consolidated his rule after battling with rebels and using diplomacy in some instances by placating contestants to the throne.
He established his dynasty by allocating Kingmaker titles to the clans that posed threat to his authority.
He therefore allocated the title of Sarkin Dawaki Mai Tuta one of the Kingmakers to the descendants of Malam Jamo his elder brother. This is the family of Isa Hashim.
Apart from the Kingmaker title of Sarkin Dawaki Mai Tuta they also held the titles Dan Maje and Dan Kadai in the nineteenth century.
The family lost the title of Sarkin Dawaki Mai Tuta in 1913 and since then they were not represented in the Emirate Council until Isa's appointment as Jarman Kano and Member of the Council in 2007.
Isa Hashim grew up in Magashi quarters in Kano city now Gwale Local Government Area.
Many of his relatives still live in this area. His father Malam Hashim lived there with our grandfather Malam Muhammadu Barau.
They were very close friends and they traced their lineage to Mahmud father of Mallam Jamo, our grandfather through his mother and Malam Hashim through his father.
They always interacted almost everyday along with Malam Yusuf the father of Malam Aminu Kano who was more elderly. He always stopped by, when he returned from the court where he rose to become acting Chief Alkali.
Isa Hashim had his early education in Kano city from Magashi up to Dala Hill. He always visited the hill for revision of textbooks because of the solitary nature of the environment that was the reason for the title of Essays from Dala Hill his collection of essays.
His prominent teachers: Imam Muhammadu Dan Amu lived in Marmara and Shaykh Nasiru Kabara lived in Kabara, which is very close to Magashi.
Bteachers were great poets this certainly influenced him and he became a very creative poet. Some of his poems have been studied at the University of Wisconsin Madison USA.
His educational journey started in this cluster. He did not attend elementary school or even secondary school but proceeded from informal school to Shahuchi Judicial School.
This school was primarily established to absorb students from informal Islamic schools and offer them opportunity to get certificate and even proceed further to Law School, which later became School for Arabic Studies. Shahuchi Judicial School was established in 1928 with Mallam Sulaiman (who later became Walin Kano) as the first headmaster.
It was the first experiment in the integration of Islamic education with Western education in Northern Nigeria.
It had so many celebrated alumni who became Islamic Scholars for example Imam Muhammadu Dan Amu, Wazirin Kano Shehu Gidado and Professor Shehu Galadanci.
Every individual is a unique personality however Isa Hashim is rare because no one ever followed his trajectory and there may never be any in the foreseeable future.
Many scholars and technocrats in Kano attended Shahuchi Judicial School without going through the elementary school but thereafter they proceeded to Law School or School for Arabic Studies.
Isa Hashim was the only one who did not attend elementary school before attending Shahuchi Judicial School and did not attend any secondary school after it. He did his ordinary level studies through correspondence.
He was able to secure a diploma but not a bachelor's degree and it was with the diploma he got admission for a master's degree. He added another master's degree before proceeding for a PhD.
Many will agree it is rare to have such an academic path especially in Nigeria today where there are no such opportunities.
Another uniqueness of Isa Hashim was his public service career. There were many people who started as clerks and then reached the peak of their careers moving from Native Authority to the Government Service.
He started as a temporarily uncertified clerk. He was resilient and he continued to study unlike most other people.
Certainly his aristocratic background helped him with the networking especially when he moved to Kaduna and was working with the regional ministers.
He returned to Kano and served in the civil service with distinction before joining the academia.
He excelled as one of the pioneers in Local Government studies. There are some personalities who moved from the academia to civil service and vice versa and even retiring as traditional rulers but few followed the same path strode by Isa Hashim.
In 2007 Sarkin Kano Alhaji Ado Bayero (1963-2014) turbaned Isa Hashim as Jarman Kano and Member of the Kano Emirate Council. He was the second Jarman Kano.
The first was late Alhaji Muhammadu Dankabo who was the District Head of Kabo. Isa Hashim was not a District Head but a noble descendant of Malam Jamu the patriarch of the Sullubawa Clan hence he was elevated to the status of Member of the Emirate Council.
Because of his vast experience and knowledge he handled many matters relating to religious affairs and Local Government issues. He headed committees on intellectual contributions for example the Committee on the launching of Shehu Abdullahi Danfodio's book on tafsir and another on Kano's contributions to Sokoto intellectual tradition.
Isa Hashim was both a Professor in the modern university system and a Shaykh in the traditional school, which was also rare. His teachers: Shaykh Nasir Kabara, Imam Muhammadu Dan Amu and Mallam Salihi (father of General Magashi) were all erudite hence he became an outstanding scholar of Arabic and Hausa.
His poem "Bushiya" was translated by the University of Texas and presented at FESTAC 77 in Lagos. One of his last actions was visit to Kasuwar Kurmi in the city to purchase Arabic books before the lock down of Corona in Kano.
He was a man of great humility and concern for the people always enquiring about the progress of his mentees. Always involved in community affairs he served in several committees and Islamic organizations including Islamic Foundation of Nigeria.
May Allah bless, his soul and grant him Paradise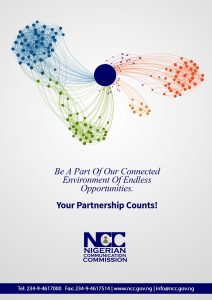 Opinion: Ese Oruru: A Post-Script
Dr. Hakeem Baba-Ahmed
"If you want to know the end, look at the beginning."–African proverb
A little over four years ago, I wrote the material below in this paper.
It was intended to speak against a national hysteria being fired by our poisonous national patents of ethnic and religious stereotypes and prejudices.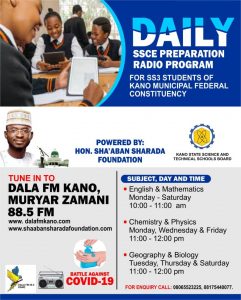 I have since followed this matter even when it threatened to disappear under our penchant for finding new causes to fight over.
Last week, there was a major development around the story.
First, though, please read my comments on the matter.
"Any responsible parent of a girl of fourteen that disappears and is then reported to be with an unknown person hundreds of miles away from home will be beside themselves with worry.
"If they also hear that she has changed her religion and is planning to marry the person responsible for her disappearance, their concerns will deepen.
"They will do everything to trace the girl and utilise every available source of redress and relief to retrieve her and get justice.
"If they meet their daughter, and then encounter difficulties in retrieving her from any quarter, they will raise their voices to the high heavens in protest.
"Everyone who hears the side of the parent's story will line up in their support.
This is what all Nigerians have done in support of the demand of the parents, relations and the community of 14 year old Ese Oruru for her return to her home in Yenagoa, Bayelsa State from a village in Kano State where she has been for the last few months.
This universal support behind the return of Ese to her home is the only peg on which you could hang some sort of consensus.
Ese's reported ill-advised elopement with a young man from Kano is presented as abduction, forceful detention, and conversion to Islam in many versions.
Sloppy handling and laxities in the operations of institutions with responsibilities to protect the weak and vulnerable are interpreted in other quarters as high level collusion to violate the fundamental and other rights of a Nigerian minor.
A saga that has been active for months, with many stops and gaps substantially outside public glare suddenly assumed the status of a national scandal with all the trappings and muck of our politics.
A child everyone should look at with responsible sympathy suddenly became the source of the rediscovery of all that is wrong with our politics and other values as a nation.
Ese was, a few months ago, one among millions of Nigerian children from whom you will buy pure water or snacks without a second look.
Today, she is at the center of an almighty row about faith, cultures and damaging politics.
Long after this dust is settled, this child will deal with the effects of our quarrels over her.
Whether she is a victim of childish impetuousness or adult abuse and cynical manipulation is not likely to matter.
Collectively, we would have further injured a child that ought to have been in school learning to be a responsible adult, with the support of her parents and community.
There are quite possibly many angles to this sad story that would have been permanently drowned by indignation and outrage from just about everyone who has scores to settle, or a cause to advance.
A range of persons and interests from the Emir of Kano to all Muslims and many northerners are likely to feel hard done because their status and faith are being portrayed in very bad light.
They will attempt to distance their faith from abduction, forceful conversion or marriage without consent of parents, to no avail.
Palace officials, police and community leaders will roll out all manner of evidence that they played their parts.
No one will care, after the devastating conclusions of social media warriors has reached many ears, galvanising opinions in support of a child who desperately needs to be freed from abduction and forced conversion and impending marriage.
Ese's sojourn has attracted to the poor child an entire army of sympathisers, many of whom she does not need, and they do not deserve mention.
Minister of women affairs says Ese is a wake up call to improve the protection of women and child rights.
Hashtags in support of Ese's return have been gaining support in social media.
Traditional and stereotype insults against people, regions and religions are being unearthed, with reminders of child marriages by prominent northerners, the Chibok girls, sponsored pregnancies, commercial baby factories and entire communities living off remittances from prostituting daughters in Europe filling all social media spaces.
In this bedlam, which says more about how we treat each other as adults than how we relate to our young, there are a few islands of sanity.
The governor of Bayelsa State went out of his way to engage governor of Kano State and the Emir of Kano, and publicly commended both for the roles they played in reuniting Ese with her parents.
The Kano Emirate Council released a measured statement distancing the Emir and the Emirate Council from accusations that they colluded in keeping Ese in Kano State, away from her parents.
On the other hand, the legion of shrill joiners piling on sensation and crude opportunism reminds us all that we are stuck in some deep gutters as far as inter-community relations go.
The Nation newspaper screamed an editorial that should lose it a substantial amount of respect.
It said: "The story which was, at press time still developing, has all the evil trappings of molestations, child abuse, sexual deviance, abduction, religious coercion, constitutional violation, a network of shadowy big men manipulating the law…"
This comment will force all people with a hint of civilised humanity to grit their teeth and read the trademark drivel rolled out routinely by Femi Fani-Kayode because it appears that he shares the same space with this newspaper on this matter.
Forgive me for giving this man who clearly needs help a few minutes of your time, but this is part of Fani-Kayode's contribution on this matter: "The truth is that this is not a love story about two inseparable young people: it is rather a sad and tragic tale about pedophilia, child abduction, kidnapping, human trafficking, slavery, rape, impunity, wickedness, religious bigotry and ritual sex.
"Worse still, it is an unfolding drama at the end of which Emir Sanusi Lamido (sic) may well have a case to answer.
"The truth is that the little girl would have been raped over and over again and she may well have Acquired Immune Deficiency Syndrome (AIDs), Vesico vaginal Fistula (VVF) or some other strange sexual disease by now".
There must be people who enjoy this type of delusion in print, because newspapers give it space.
But Ese does not need it.
What she needs is a quiet and productive reunification with her family, and a lot of time to sort out deeply personal issues.
What we need as a nation is to move on and find other grounds for a quarrel.
Everyone involved in this sensitive issue should examine their roles, or have them examined by those who police accountability.
Where amends or restitutions need to be made, they must be made.
Ese will develop into an adult and decide what she wants to do with her life.
The best way we can help her reach that stage without further damage is to create appropriate distance between her life and our many preferences and prejudices."
Since this piece was published, Ese was separated from Yinusa Dahiru (alias Yellow) February 2016 and taken home with a five months-old pregnancy.
She delivered a girl three months later.
Yinusa was arrested and detained in prison custody, and has been on trial until last week when he was sentenced to 26 years in prison.
He had pleaded not guilty to all charges.
A newspaper that had vigorous championed Ese's case quoted her father as saying that an attempt was made to steal the baby at the Police Officer's Mess in Yenagoa where mother and child were staying.
The same paper interviewed the father in 2018 during which he said all the promises for scholarship and support made by the Bayelsa and Delta State governments for Ese's education were not fulfilled.
She is now in SS3, living away from, but being supported only by her father.
In all likelihood, Yinusa will appeal.
But the court of sectional opinion is already split right down the middle.
Champions of Ese's case who paid for her lawyers hail his conviction as rightful vindication.
His sympathisers say he has been abandoned and betrayed by his own people who, in addition cannot raise their voices at the reported cases of Hausa children routinely stolen and taken to the East, culturally re-processed and converted.
Yinusa and Ese have played their roles as pawns, and they will continue to remind us that in most of our fights, there are no winners.
This, however, does not stop us fighting in filth.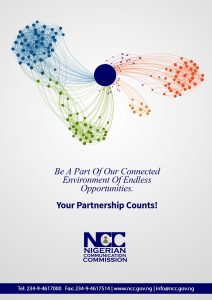 Eulogy to my dear friend: Engineer Ibrahim Khaleel Inuwa
Shamsuddeen Usman
One would have thought that, given these unusual times of COVID-19 in Nigeria and the high number of sudden and "mysterious" deaths in Kano, the news of yet another death should not have come as a surprise.
But the news of the sudden death of my primary school classmate, dear friend, colleague and a thoroughbred professional, Engr. Ibrahim Khaleel Inuwa (Khaleel), on Monday 11 May 2020, hit me like a thunderbolt.
It was as shocking as it was sudden.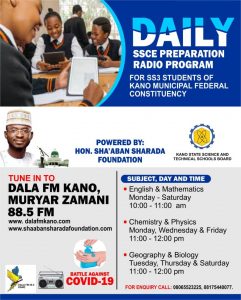 I had exchanged text messages with him only two days before. Another colleague had spoken to him the night before and yet another, even that morning.
He had even commented on a post in an NIM group that he belonged to at about 11:25 that morning.
According to his son, Umar, they were actually discussing at home when Khaleel slumped slightly.
He was however alert enough, soon thereafter, to walk to the car with which they rushed him to see a doctor.
At the doctor's, Khaleel even engaged in some banter with the doctor on the challenges of the COVID 19 epidemic in Nigeria, before he passed out again suddenly and died.
By Umar's estimation, the gap between the first attack at home and the second one at the doctor's that killed him was just about 15 minutes!
Lifelong Colleague

Khaleel and I were admitted to the then newly-opened Gwale Senior Primary School in Kano City, 60 years ago, where we shared the same class for the next 3 years.
Our class set actually set a record for all primary schools in Kano, when we graduated in 1962 that is probably still unbeaten.
The record is that, due to the good teaching we received in a public primary school and the commitment and dedication of our teachers, who set up many weeks of extra evening lessons (for which they weren't paid any extra), up to nine of us in our set did so well in the Common Entrance Examination organized by the Northern Regional Government, that we were selected to go to three of the best secondary schools in the North, at the time.
Four of us went to Government College Keffi, four to Government College Zaria (now Barewa College) and Khaleel to Government College Kaduna.
All of us kept in touch, through letter writing (the only option then) and when we were back home on holidays.
We were also contemporaries in Ahmadu Bello University, with Khaleel studying Engineering and I Economics.
Being both in the ABU Samaru Main Campus, we interacted through various associations, fora and, of course, as friends and classmates.
We also interacted and visited each other, as graduate students in the UK, with Khaleel at the Cranfield Institute of Technology and I at the London School of Economics.
My first visit to see Khaleel in Cranfield in fact, was my first experience of very rural England.
An Engineer and a Half
Khaleel was very proud of, and passionate about, engineering, right from his student days.
He was always very effusive about engineering.
I cannot recall which of our friends gave him the nickname of "Injiniya da rabin Injiniya", i.e. an engineer and a half rolled into one, to which he answered very proudly.
No surprise at all, therefore, that he joined and rose to the top of his various professional associations: to become the President of the Nigerian Society of Engineers, and of COREN, etc.
He also distinguished himself in the practice of engineering in both the public and private sectors and latterly, through the private company that he established.
Khaleel was also a passionate and committed patriot, in devoting his time, energy and resources to various national, state and local causes, organizations and NGOs aimed at enhancing development and improving the welfare of the less privileged in the society.
An example are two NGOs of which both Khaleel and I were founders: the Kano Peace and Development Initiative (KAPEDI) and the Kano-Jigawa Professionals Forum (KJPF).
It was Khaleel's commitment and dedication, as Chairman of the Organizing Committee that ensured the great success recorded at our last two versions of the KJPF Mentoring Programme for Young Professionals, held in Kano.
Honest and Straightforward
Khaleel was very loyal to his friends, including those who are less previleged, materially or otherwise.
He however did not tolerate fools, gossip and idleness.
As a result some people greatly misunderstood him.
I have had occasions when someone would say to me about Khaleel, this your friend is so proud and unfriendly.
I often reply them that, if you know Khaleel, he is one of the simplest people to know and get along with.
Knowing Khaleel is to know that he is honest and straightforward, two qualities that are neither common, nor appreciated in our society.
If he perceived you as relating to him on the same platform, then you would find him very amiable and welcoming.
If you gave him the slightest doubt, however, Khaleel could shut you out completely.
What I admired most about Khaleel also is that it did not bother him what you thought of him, as long as his conscience was clear.
One Regret
One regret that I have, is that Khaleel did not live long enough to launch his autobiography, which he had been writing for more than five years now and which is in the final stage of printing.
As I was the one that linked him up with the printers, they called me on the day of his death to confirm if it was true.
The publishers also said that, in their decades of publishing, this is the first time that the author of an autobiography has died, before they have had the chance to deliver on his order.
As I assured both the publishers and Khaleel's son, Umar, we the friends and associates of Khaleel would, in Shaa Allah, soon after the lid is lifted on the COVID-19 epidemic, ensure that Khaleel's autobiography is appropriately launched and due honor and recognition are given to our classmate, friend and professional colleague.
To his wife, Lami, and his children, our hearts and condolences go out to you, as we share in your loss and grief.
We are consoled, however by two Quranic injunctions: Kullu nafsin za'ikatul mauti– Every soul shall taste death and Inna lillAh wa inna ilaihi rajiun– From God we come and to him shall we return.
May Allah bless Khaleel's soul and grant him Jannatul Firdaus.
Dr Shamsuddeen Usman is a former Minister of the Federal Republic of Nigeria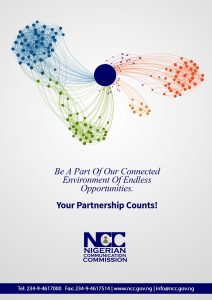 Kano COVID-19: Ganduje's N15bn request and the question of reputation management
By Hon. Umar Haruna Doguwa
Reputation management does not start and end at making someone popular, but protecting his or her personal integrity in the eyes of the public.
Many scholars in the field of sociology and communication have taken their time to explain the complexity of human perception as it relates to how people develop and maintain a mindset of other fellow human beings.
I have decided to take this bold step to publish this write-up on the ongoing fight against the global pandemic disease of corona virus also known as covid-19 with a sole aim of explaining the shallow approach given by Kano state governor Dr. Abdullahi Umar Ganduje.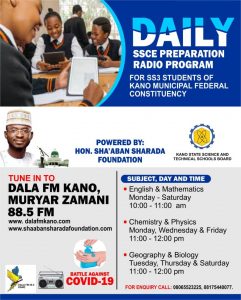 I am eminently qualified to speak on the governor as his former colleague when both of us served as commissioners during Kwankwaso's administration and I am one of the key figures that brought in his administration in 2015 under the platform of All Progressive People's Congress being the pioneer elected chairman of the party in Kano state between 2014 and 2017.
So I have worked closely with Governor Ganduje more than many politicians within the state.
Let me begin by extending my heartfelt condolences to the good people of Kano who lost their loved ones due to the corona virus pandemic in the state.
I have decided to put down this piece of write up as Kano has became the epicenter of covid-19 disease in northern Nigeria, unlike other state governors who have been up and running, providing the preliminary tools/equipment in preparation of the arrival of the pandemic into their states, Governor Ganduje has shown a deliberate nonchalant attitude towards fighting the disease at the state level.
The governor rather, saw the pandemic as a window of opportunity to garner resources for a reason best known to him, strategically, Ganduje set up a shadow structure, looking beautifully upright and ahead of the arrival of the pandemic, appointing his deputy as the head of Covid-19 State Response Team with his first daughter Dr. Amina Ganduje as the defector technical lead of the team.
I have been reliably informed that the activities of the committee depend largely on what the governor's daughter consented upon, the meeting proceedings were nothing other than observing what Dr. Amina Ganduje has interest on, sometimes, meetings cannot hold if she is not available and she is the one briefing the governor on every activity of the committee.
Probably, because of this nepotism and self-centredness, scores of frontline health workers are currently infected by the covid-19 disease in Kano.
One can easily perceive an agenda, knowing well who Governor Ganduje is, it is predictable that it's the business as usual but not doing the needful for the fight against covid-19 in the state.
As an administrator, Governor Ganduje knows the constitutional ways to harness resources internally through budget virement that is as simply done through a letter to the state assembly requesting change of some line items in the fiscal document to allow insertion of new items that can cater for the activities of corona virus.
Instead, the governor decided to pursue the federal government to give him N15b.
Unfortunately, his reputation has kicked the bucket in the public glare, the federal mercy he enjoyed to rig election and manipulate the judiciary to scale through the daylight robbery of the 2019 elections is no longer of help to him this season.
He constituted a fundraising committee, in good time, but the potential donors prefer to contribute in kind because of the governor's previous records and bad reputation of handling state resources.
There is a popular Hausa proverb that says "Ba a bawa Kura ajiyar nama" meaning "meat is not safe at the hand of a carnivore".
It is not a surprise that the fund raising committee could not yet announce the total amount realized, because potential donors were afraid to give in cash.
Umar Doguwa writes from Kano, Nigeria