Jarman Kano professor Isa Hashim: A unique personality
Ibrahim Ado-Kurawa
Professor Isa Hashim (1933-2020) was a unique personality. He was not ordinary. He was the only person I know that reached the peak of his career in three domains or institutions.
He started his journey in the civil service where he rose from the lowest status of temporarily uncertified clerk (TUC) to the highest position of Permanent Secretary.
He moved to the academia where he rose to the highest level of Professor of Political Science. And finally he retired as Jarman Kano and Member of the Kano Emirate Council almost 100 years after the relegation of his family.
Isa Hashim's trajectory is not unconnected with his noble background and the circumstances he found himself. He is a descendant of Malam Jamo the elder brother of Sarkin Kano Ibrahim Dabo (1819-1846).
His paternal grandmother is sharifiyya (a descendant of the Prophet SAW) hence his father was called Hashim. His wife is from the Sokoto aristocracy.
Malam Jamo his ancestor led the Sullubawa during the Jihad in Kano, he was the custodian of the flag of the Jihad hence his descendants are referred to as Sullubawan Tuta. When he died Sarkin Kano Sulaiman (1807-1819) appointed Ibrahim Dabo his younger brother to succeed him in the Emirate Council.
Ibrahim Dabo was one of the few who remained loyal to Sulaiman hence he left a Will to Sarkin Musulmi Muhammad Bello that Ibrahim Dabo should succeed him.
Ibrahim Dabo consolidated his rule after battling with rebels and using diplomacy in some instances by placating contestants to the throne.
He established his dynasty by allocating Kingmaker titles to the clans that posed threat to his authority.
He therefore allocated the title of Sarkin Dawaki Mai Tuta one of the Kingmakers to the descendants of Malam Jamo his elder brother. This is the family of Isa Hashim.
Apart from the Kingmaker title of Sarkin Dawaki Mai Tuta they also held the titles Dan Maje and Dan Kadai in the nineteenth century.
The family lost the title of Sarkin Dawaki Mai Tuta in 1913 and since then they were not represented in the Emirate Council until Isa's appointment as Jarman Kano and Member of the Council in 2007.
Isa Hashim grew up in Magashi quarters in Kano city now Gwale Local Government Area.
Many of his relatives still live in this area. His father Malam Hashim lived there with our grandfather Malam Muhammadu Barau.
They were very close friends and they traced their lineage to Mahmud father of Mallam Jamo, our grandfather through his mother and Malam Hashim through his father.
They always interacted almost everyday along with Malam Yusuf the father of Malam Aminu Kano who was more elderly. He always stopped by, when he returned from the court where he rose to become acting Chief Alkali.
Isa Hashim had his early education in Kano city from Magashi up to Dala Hill. He always visited the hill for revision of textbooks because of the solitary nature of the environment that was the reason for the title of Essays from Dala Hill his collection of essays.
His prominent teachers: Imam Muhammadu Dan Amu lived in Marmara and Shaykh Nasiru Kabara lived in Kabara, which is very close to Magashi.
Bteachers were great poets this certainly influenced him and he became a very creative poet. Some of his poems have been studied at the University of Wisconsin Madison USA.
His educational journey started in this cluster. He did not attend elementary school or even secondary school but proceeded from informal school to Shahuchi Judicial School.
This school was primarily established to absorb students from informal Islamic schools and offer them opportunity to get certificate and even proceed further to Law School, which later became School for Arabic Studies. Shahuchi Judicial School was established in 1928 with Mallam Sulaiman (who later became Walin Kano) as the first headmaster.
It was the first experiment in the integration of Islamic education with Western education in Northern Nigeria.
It had so many celebrated alumni who became Islamic Scholars for example Imam Muhammadu Dan Amu, Wazirin Kano Shehu Gidado and Professor Shehu Galadanci.
Every individual is a unique personality however Isa Hashim is rare because no one ever followed his trajectory and there may never be any in the foreseeable future.
Many scholars and technocrats in Kano attended Shahuchi Judicial School without going through the elementary school but thereafter they proceeded to Law School or School for Arabic Studies.
Isa Hashim was the only one who did not attend elementary school before attending Shahuchi Judicial School and did not attend any secondary school after it. He did his ordinary level studies through correspondence.
He was able to secure a diploma but not a bachelor's degree and it was with the diploma he got admission for a master's degree. He added another master's degree before proceeding for a PhD.
Many will agree it is rare to have such an academic path especially in Nigeria today where there are no such opportunities.
Another uniqueness of Isa Hashim was his public service career. There were many people who started as clerks and then reached the peak of their careers moving from Native Authority to the Government Service.
He started as a temporarily uncertified clerk. He was resilient and he continued to study unlike most other people.
Certainly his aristocratic background helped him with the networking especially when he moved to Kaduna and was working with the regional ministers.
He returned to Kano and served in the civil service with distinction before joining the academia.
He excelled as one of the pioneers in Local Government studies. There are some personalities who moved from the academia to civil service and vice versa and even retiring as traditional rulers but few followed the same path strode by Isa Hashim.
In 2007 Sarkin Kano Alhaji Ado Bayero (1963-2014) turbaned Isa Hashim as Jarman Kano and Member of the Kano Emirate Council. He was the second Jarman Kano.
The first was late Alhaji Muhammadu Dankabo who was the District Head of Kabo. Isa Hashim was not a District Head but a noble descendant of Malam Jamu the patriarch of the Sullubawa Clan hence he was elevated to the status of Member of the Emirate Council.
Because of his vast experience and knowledge he handled many matters relating to religious affairs and Local Government issues. He headed committees on intellectual contributions for example the Committee on the launching of Shehu Abdullahi Danfodio's book on tafsir and another on Kano's contributions to Sokoto intellectual tradition.
Isa Hashim was both a Professor in the modern university system and a Shaykh in the traditional school, which was also rare. His teachers: Shaykh Nasir Kabara, Imam Muhammadu Dan Amu and Mallam Salihi (father of General Magashi) were all erudite hence he became an outstanding scholar of Arabic and Hausa.
His poem "Bushiya" was translated by the University of Texas and presented at FESTAC 77 in Lagos. One of his last actions was visit to Kasuwar Kurmi in the city to purchase Arabic books before the lock down of Corona in Kano.
He was a man of great humility and concern for the people always enquiring about the progress of his mentees. Always involved in community affairs he served in several committees and Islamic organizations including Islamic Foundation of Nigeria.
May Allah bless, his soul and grant him Paradise
Unusual signs may emerge on Laylatul Qadr – Alakarmawi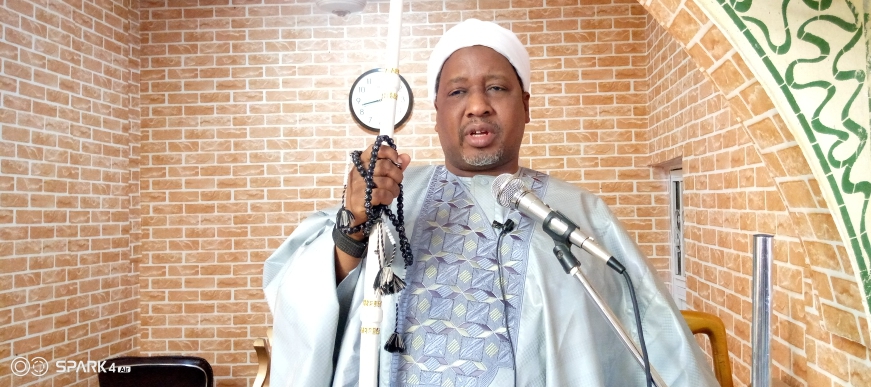 Nasiru Yusuf
A renowned Islamic scholar in Kano Sheikh Muhammad Nazifi Alkarmawi said it is sometimes possible to witness unusual signs on Laylatul Qadr.
Kano Focus reports that Sheikh Alkarmawi revealed this while delivering his Friday sermon.
He said Laylatul Qadr is one of the most sacred nights in Islam found in the last ten days of Ramadan.
According to him it is sometimes possible to witness unusual signs on the night.
Some of the signs highlighted by the Imam is the night is serene, quiet and shining where the temperature is neither hot nor cold and the moon shines clearly.
Sheikh Alkarmawi said Prophet Muhammad peace be upon him used to double effort in the last ten days of Ramadan aimed at witnessing the night.
He described as a weak a narration wich declared twenty seventh night of Ramadan as Laylatul Qadr, and urged adherents to seek the night in the last ten days of the holy month.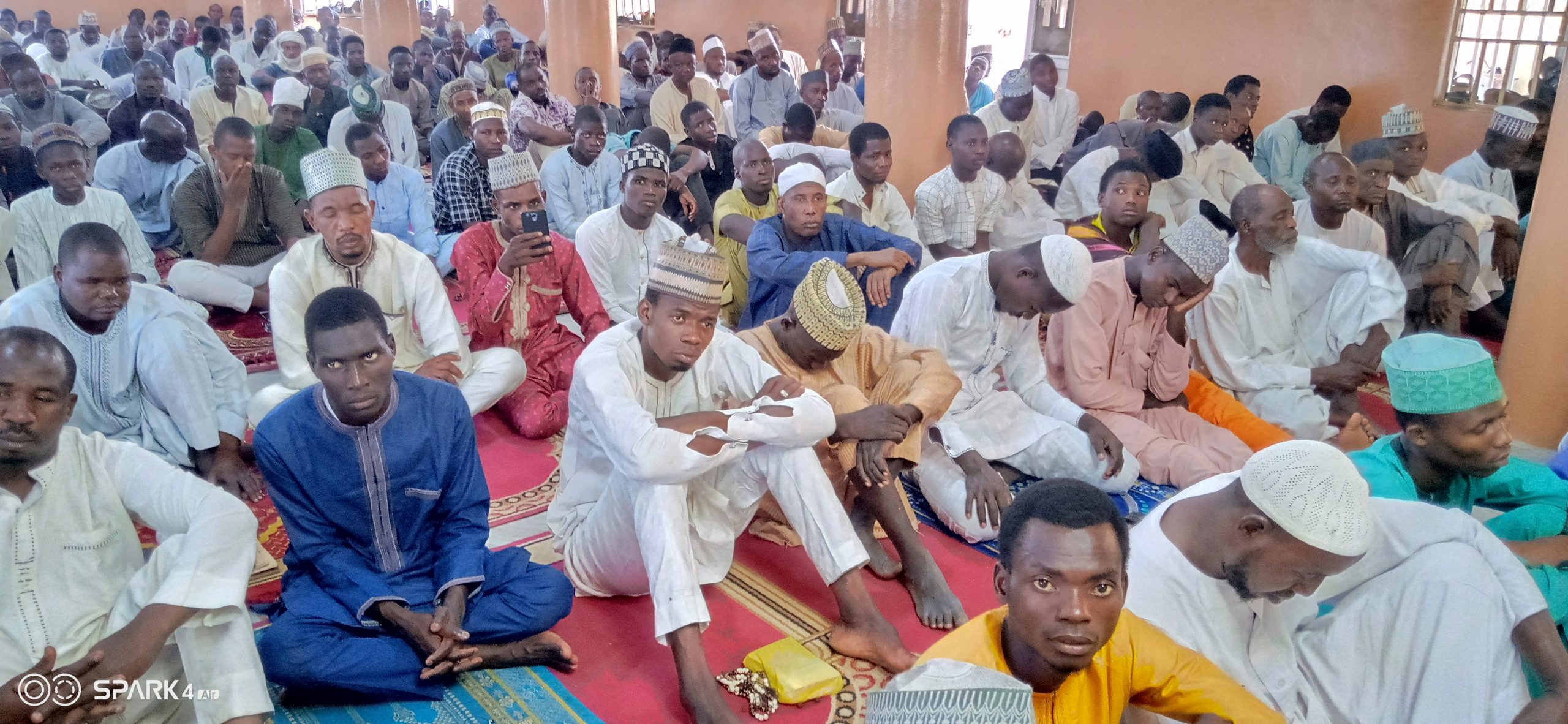 On the recommended acts in the night, Sheikh Muhammad Nazifi Alkarmawi cited a hadith narrated by Nana Aisha which prophet taught Muslims to recite 'Allahumma innaka afuwun, tuhibbul afwa, fa'afu anna.
He also admonished faithful on supplication, forgiveness, upholding good deeds and assisting the needy.
Professor Abdalla Uba Adamu at 65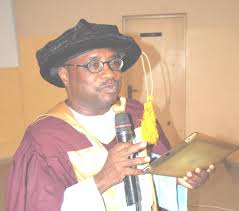 On this day, April 25, the immediate past Vice-Chancellor of the National Open University of Nigeria (NOUN), Professor Abdalla Uba Adamu, clocked 65 years.
He was the VC of NOUN from 2016 to February 11, 2021. When his tenure ended, he returned to his former duty post at Bayero University, Kano, but then took sabbatical work as Visitor at Kaduna State University (KASU), Kaduna, on March 1, this year.
Born in Kano City on April 25, 1956, Adamu is unarguably one of the leading academic lights in Nigeria. He obtained a professorship each in Science Education and in Media and Cultural Communication, both from Bayero University, in 1997 and 2012 respectively. Indeed, he is one of very few academics in the country to have attained the feat of a double professorship.
Adamu is an international scholar, having taught media and science education courses in many Nigerian universities and around the world, including serving as a European Union Visiting Professor at University of Warsaw, Poland, in 2012, visiting professor, Rutgers University, New Jersey, and visiting professor, University of Florida in 2010. He was also Fulbright African Senior Research Scholar in 1991.
One other remarkable achievement he recorded was the development of 'hooked' Hausa language character font sets (ɓ Ɓ ɗ Ɗ ƙ Ƙ), which were not present at the advent of the Internet. The emergence of these fonts, which he created as part of his various extracurricular activities, has helped many authors, publishers, scholars, students and ordinary users in conveying the Hausa language in a way that it should be written.
Two years ago, on a day like this, I penned a birthday tribute to Professor Adamu to help celebrate his 63rd anniversary. In that write-up I did not dwell on his unfolding accomplishments at NOUN in the area of infrastructural development of the university because others had done so already. Instead, I emphasised on the then VC's human relation, which I have always found unique. And I wrote: "On that score Prof. Abdalla has remained the same person I have known for about two decades – easy-going, humorous and understanding towards all. I think this essence is a great contributory factor to the achievements he is making as a leader and chief executive.
"His approachability is rare. I know chief executives who are 'feared' – and consequently loathed – by those working under them because of their stiffness and unbendability. Some, you strictly need an appointment to see them, and their secretaries become lords because they emulate the 'man inside'.  Not Baba Prof (as we used to call him). He runs an open door policy, with a  secretary (Esther) just as approachable and nice as he is.
"Once you get into his office, you immediately feel at home. He has a joke for everyone. You will never find him mirthless or sad as if the whole world rests on his shoulders. If it is lunch-time, he offers you his food.
"That sense of humanity, for me, are as important as the infrastructure he is putting on ground at NOUN. That sensibility, plus the infrastructure and the policy transformation, will no doubt count as his best legacies when his tenure ends in February, 2021."
I daresay many at NOUN would remember him for such virtue. Happily, his successor as VC, Professor Olufemi A. Peters, is another approachable chief executive who doesn't put on airs. Even though the two men do not necessarily share the same character traits, one can say there are several points of convergence that one can easily point at – but that is a story for another day.
Meanwhile, I'd like to use this opportunity to wish Professor Abdalla Uba Adamu happy birthday and many happy returns.
Sheme is the Director, media and publicity at National Open University of Nigeria, Abuja
Remembering Ja'afar Mahmud Adam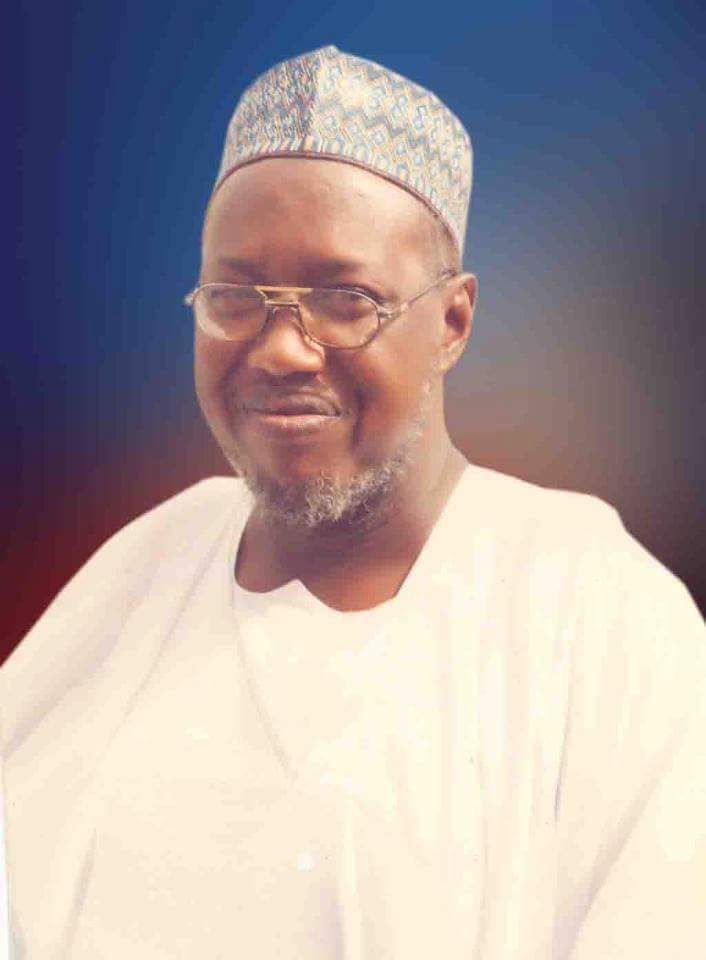 Sheikh Ja'afar foresaw the imminent monster called Boko Haram, but was brutally silenced by the assassins bullets!
Today marks the 14th Anniversary of the assassination  Sheikh Ja'afar Mahmud Adam, who was fatally shot by yet to be identified gunmen on April 13, 2007. His death was like a defoliation of the tallest tree in the forest of knowledge. He was one of the greatest preachers that ever lived; he was a scholar par excellence. In fact, he defies all the superlatives that you can ever find in  the dictionary.
Sheikh Ja'afar Mahmud Adam was not only famous for his erudition, but also for his amazing ability to foresee an imminent danger(what today becomes known as Boko Haram). He posed the most potent intellectual challenge to the outlandish and poisonous extremist ideas of Muhammad Yusuf, the notorious Boko Haram founder. He advised Yusuf, his former student, to renounce those dangerous ideas and apologize to his blind followers for misleading them.
Caught between ego and doing the right thing, Muhammad Yusuf rejected the advice because he didn't want to lose face by admitting to his brainwashed followers that he was wrong. The rest is history. We are today paying heavily for his stubborn resistance to reason. His poisonous ideas have so deeply settled in the hearts and minds of his credulous Boko Haram  followers that they thought God is on their side and that  any Muslim  who opposes their violent extremism is automatically an infidel or an enemy.
Sheikh Ja'afar Mahmud Adam was thus vindicated; the grave danger he foresaw is now consuming us, destroying lives, schools and disrupting our social and economic life. Since 2009, more than 15,000 lives were destroyed by the Boko Haram terrorism. Because extremism paralyses a man's capacity to think and reason, the terrorists are not even perturbed by the consequences of their atrocities, let alone give a moment's thought to compassion and humanity.
I won't challenge anyone who thinks Boko Haram had a hand in Adam's death because putting two and two together, it is impossible not to reach that conclusion. Because of their extreme brutality, taking out a scholar who represented the greatest intellectual challenge to their poisonous ideas is not beyond them.
May the soul Adam continue to rest in peace! May Allah  forgive his shortcomings and eternally  reward his great deeds! Amin!
NOTE: I originally wrote this tribute to Sheikh Jafar Adam on April 13, 2018. As we mark the 14th Anniversary of his dastardly assassination today, I find it worthy to reproduce the tribute. He was an extraordinary scholar that deserves such honour.
Na-Allah Mohammed Zagga is a media consultant at Atiku media organization