How I survived COVID-19–Prof. Abdulrazak, co-chairman, Kano task force
Nasiru Yusuf
Professsor Abdulrazak Garba Habib, co-chairman of the Kano Task Force on COVID-19 has narrated how he battled the deadly coronavirus disease, which he contracted in the line of duty about a month ago.
Mr Habib, who spoke in an audio message obtained by KANO FOCUS on Thursday, recounted that he had spent 20 days in isolation and was discharged after testing negative  to the COVID-19– a deadly respiratory illness caused by the coronavirus.
"My name is Abdurrazak Garba Habib. I worked at the department of medicine within Aminu Kano Teaching Hospital at Bayero University, Kano. I am happy to inform you of my discharge from COVID isolation centre here in Kano following a negative follow up test result.
"I got infected while serving as part of Kano state Task Force on COVID-19. I suffered a moderately severe disease, with high fever, cough, mild shortness of breath, loss of appetite, vomiting, diarrhoea, severe weakness and ultimately mild shock," he recalled.
"I was sick for about one month. And on admission for twenty days, treated with nine medication. ….Oxygen, steam inhalation using black seed, olive oil, ginger tea, among other things. Overall, I lost seven kilograms of weight," he added.
Mr Habib, who lamented how health workers are being infected with coronavirus, also recommended strict adherence to lockdown, social distancing, use of face masks and personal protective equipment for health workers.
"I will like to reiterate the need for us as healthcare workers to emphasize that COVID is true. And we should adhere to known effective preventive measures of social distancing, lockdown, use of face masks, provision and utilisation of full personal protective equipment for front-line personnel.
"I am saddened to learn several colleagues have been infected. I pray for their full recovery," he said.
Kano commissioner of health, others also discharged
The Kano state government confirmed that apart from Mr Habib, the state's Commissioner for Health Dr Aminu Ibrahim Tsanyawa is also among 22 patients that were discharged after testing negative to the COVID-19.
This was revealed in a statement by Muhammad Garba, the Commissioner for Information on Thursday.
Mr Garba said "among the discharged patients were Professor Abdulrazak Garba Habeeb of the Department of Medicine, Aminu Kano Teaching Hospital, Bayero University, Kano who is also the co-chair, state Task Force on COVID-19; Dr. Aminu Ibrahim Tsanyawa, the state commissioner for Health among others."
The commissioner pointed out that "all the patients have tested negative for the disease after the two follow up tests and have therefore reached full recovery."
He advised the public to continue to observe the strictest personal hygiene through regular hand washing, use of face mask and social distancing.
On Tuesday, The Kano State Chairman of the Nigerian Medical Association (NMA) Sunusi Bala said 34 doctors tested positive to the novel coronavirus in the state and one of them had died.
Mr  Bala explained that many of the victims were the doctors working at the Aminu Kano Teaching Hospital (AKTH) and other private clinics in the state.
Ahmed Musa signs short deal with Kano Pillars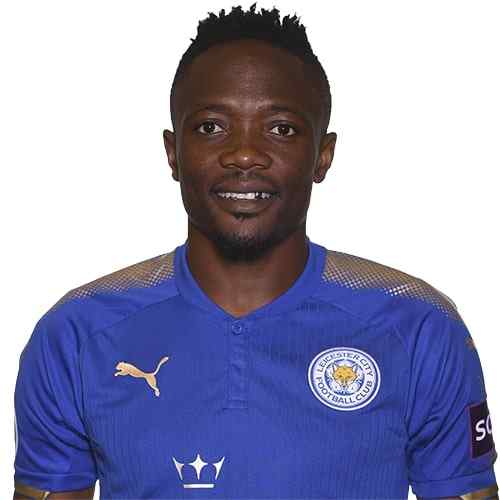 National captain Ahmed Musa is considering a proposition to play some matches for his former club in Nigeria, Kano Pillars, in a move hoped to boost the local league and maintain his personal fitness. 
Kano Focus reports that the 28-year-old, who is a free agent since leaving Saudi Arabian side Al Nassr in October, had received offers from England, Russia and Turkey.
But as he mulls over his next European destination in the summer, the winger received a proposition from the governor of Kano, Abdullahi Umar Ganduje and Shehu Dikko, chairman of the League Management Company (LMC) for a short stint in Nigeria.
"After speaking with the governor and chairman of the LMC I am considering to play some games for Kano pillars," the former Leicester City player told BBC Sport Africa.
"Anything that improves the image of Nigerian football is something that I strive to embark on and Kano Pillars holds a special place in my heart.
"It's the team that helped me become the professional footballer I am today, so this is more than just football but a very strong bond," Mr Musa said.
According to BBC a deal to bring Musa in has already been finalised.
Musa, who has built a training and fitness facilities in Kano to help grass roots football, scored 18 goals for Kano Pillars to finish as top scorer in the 2009/10 Nigeria Professional Football League (NPFL) season.
His desire to help promote the image of the domestic league on social media is what the LMC, which runs the NPFL, is hoping to benefit from this season.
Musa made his 96th appearance for Nigeria in their 3-0 win over Lesotho in Lagos in the Super Eagles final Africa Cup of Nations qualifier.
After Vincent Enyeama (101) and Joseph Yobo (100), Musa is Nigeria's third most capped player in history, having played 96 matches since his debut aged just 17 in 2010.
He helped the Super Eagles win the 2013 Africa Cup of Nations and played for them in the past two World Cups
Musa scored twice for Nigeria at the 2014 and 2018 Fifa World Cup tournaments to become the country's top World Cup goalscorer.
Kano destroys expired products worth over N90m
Nasiru Yusuf
The Kano State Primary Health Care Management Board has destroyed expired products worth N98 Million Naira.
Kano Focus reports that the items were apprehended at various market in the state.
Speaking shortly after the destruction, the Executive Secretary of the Board represented by the Director Environmental and Public Health Usman Rabiu Sadiq explained that, the exercise was aim at protecting public health against using hazardous products that may hamper their health especially during Ramadan fasting.
The Director stated that, the exercise was conducted after obtaining a court order granting the Board permission to destroy the products.
He called on people to be extra vigilant on consumables especially during Ramadan.
Kano Focus reports that the items destroyed include, drugs, baking powder, minerals and other exotics drinks.
Kwankwaso left over N50bn liability for LGs 5km projects – Kano Govt
Kano state government said the administration of former Governor Rabi'u Kwankwaso left a liability of N54, 408, 259, 638.05 billion for the five kilometre road projects across the 44 local government areas of the state.
Kano Focus reports that the state commissioner for Information, Muhammad Garba dropped the hint on Sunday while addressing newsmen on the outcome of the state Executive Council Meeting held at the Africa House, Government House, Kano.
He said the council received the report of the Technical Committee to assess the 5 km road projects all of which were awarded by the previous administration under the defunct Ministry of Land and Physical Planning with the state Urban Planning and Development Authority (KNUPDA) as supervising agency.
Mr Garba said the committee visited 39 local governments where its detailed report indicated awarded contract sum for the projects, present site conditions, value of executed works, amount certified and amount released for the projects.
The commissioner pointed out that 5km projects in three local governments were revoked and rewarded due to non-performance in Warawa, Ungogo and Dawakin Tofa, while some portions of the projects in Tsanyawa and Bichi along Kano-Katsina road were released to the federal ministry of works and housing based on request from the federal government.
He said other three projects in Rimin Gado, Karaye and Bunkure local government that fall within main arterial highway were expunged from the main project and re-awarded separately for execution, while metropolitan local governments of Dala, Nassarawa, Gwale, Municipal and Tarauni were allotted various projects within the municipality as 5km projects.
Mr Garba pointed out that the council has approved the release of N607, 124, 663.47 million for the rehabilitation of Rimin Gado-Sabon Fegi-Jilli-Gulu road in Rimin Gado local government.
The commissioner stated that approval has also been given by the council for the conversion of the existing School of Post Basic Midwifery Gezawa to the status of School of Nursing Gezawa to broaden the platform for training of more qualified midwives in order to reduce maternal and infant morbidity and mortality in the state.