Eulogy to my dear friend: Engineer Ibrahim Khaleel Inuwa
Shamsuddeen Usman
One would have thought that, given these unusual times of COVID-19 in Nigeria and the high number of sudden and "mysterious" deaths in Kano, the news of yet another death should not have come as a surprise.
But the news of the sudden death of my primary school classmate, dear friend, colleague and a thoroughbred professional, Engr. Ibrahim Khaleel Inuwa (Khaleel), on Monday 11 May 2020, hit me like a thunderbolt.
It was as shocking as it was sudden.
I had exchanged text messages with him only two days before. Another colleague had spoken to him the night before and yet another, even that morning.
He had even commented on a post in an NIM group that he belonged to at about 11:25 that morning.
According to his son, Umar, they were actually discussing at home when Khaleel slumped slightly.
He was however alert enough, soon thereafter, to walk to the car with which they rushed him to see a doctor.
At the doctor's, Khaleel even engaged in some banter with the doctor on the challenges of the COVID 19 epidemic in Nigeria, before he passed out again suddenly and died.
By Umar's estimation, the gap between the first attack at home and the second one at the doctor's that killed him was just about 15 minutes!
Lifelong Colleague

Khaleel and I were admitted to the then newly-opened Gwale Senior Primary School in Kano City, 60 years ago, where we shared the same class for the next 3 years.
Our class set actually set a record for all primary schools in Kano, when we graduated in 1962 that is probably still unbeaten.
The record is that, due to the good teaching we received in a public primary school and the commitment and dedication of our teachers, who set up many weeks of extra evening lessons (for which they weren't paid any extra), up to nine of us in our set did so well in the Common Entrance Examination organized by the Northern Regional Government, that we were selected to go to three of the best secondary schools in the North, at the time.
Four of us went to Government College Keffi, four to Government College Zaria (now Barewa College) and Khaleel to Government College Kaduna.
All of us kept in touch, through letter writing (the only option then) and when we were back home on holidays.
We were also contemporaries in Ahmadu Bello University, with Khaleel studying Engineering and I Economics.
Being both in the ABU Samaru Main Campus, we interacted through various associations, fora and, of course, as friends and classmates.
We also interacted and visited each other, as graduate students in the UK, with Khaleel at the Cranfield Institute of Technology and I at the London School of Economics.
My first visit to see Khaleel in Cranfield in fact, was my first experience of very rural England.
An Engineer and a Half
Khaleel was very proud of, and passionate about, engineering, right from his student days.
He was always very effusive about engineering.
I cannot recall which of our friends gave him the nickname of "Injiniya da rabin Injiniya", i.e. an engineer and a half rolled into one, to which he answered very proudly.
No surprise at all, therefore, that he joined and rose to the top of his various professional associations: to become the President of the Nigerian Society of Engineers, and of COREN, etc.
He also distinguished himself in the practice of engineering in both the public and private sectors and latterly, through the private company that he established.
Khaleel was also a passionate and committed patriot, in devoting his time, energy and resources to various national, state and local causes, organizations and NGOs aimed at enhancing development and improving the welfare of the less privileged in the society.
An example are two NGOs of which both Khaleel and I were founders: the Kano Peace and Development Initiative (KAPEDI) and the Kano-Jigawa Professionals Forum (KJPF).
It was Khaleel's commitment and dedication, as Chairman of the Organizing Committee that ensured the great success recorded at our last two versions of the KJPF Mentoring Programme for Young Professionals, held in Kano.
Honest and Straightforward
Khaleel was very loyal to his friends, including those who are less previleged, materially or otherwise.
He however did not tolerate fools, gossip and idleness.
As a result some people greatly misunderstood him.
I have had occasions when someone would say to me about Khaleel, this your friend is so proud and unfriendly.
I often reply them that, if you know Khaleel, he is one of the simplest people to know and get along with.
Knowing Khaleel is to know that he is honest and straightforward, two qualities that are neither common, nor appreciated in our society.
If he perceived you as relating to him on the same platform, then you would find him very amiable and welcoming.
If you gave him the slightest doubt, however, Khaleel could shut you out completely.
What I admired most about Khaleel also is that it did not bother him what you thought of him, as long as his conscience was clear.
One Regret
One regret that I have, is that Khaleel did not live long enough to launch his autobiography, which he had been writing for more than five years now and which is in the final stage of printing.
As I was the one that linked him up with the printers, they called me on the day of his death to confirm if it was true.
The publishers also said that, in their decades of publishing, this is the first time that the author of an autobiography has died, before they have had the chance to deliver on his order.
As I assured both the publishers and Khaleel's son, Umar, we the friends and associates of Khaleel would, in Shaa Allah, soon after the lid is lifted on the COVID-19 epidemic, ensure that Khaleel's autobiography is appropriately launched and due honor and recognition are given to our classmate, friend and professional colleague.
To his wife, Lami, and his children, our hearts and condolences go out to you, as we share in your loss and grief.
We are consoled, however by two Quranic injunctions: Kullu nafsin za'ikatul mauti– Every soul shall taste death and Inna lillAh wa inna ilaihi rajiun– From God we come and to him shall we return.
May Allah bless Khaleel's soul and grant him Jannatul Firdaus.
Dr Shamsuddeen Usman is a former Minister of the Federal Republic of Nigeria
Unusual signs may emerge on Laylatul Qadr – Alakarmawi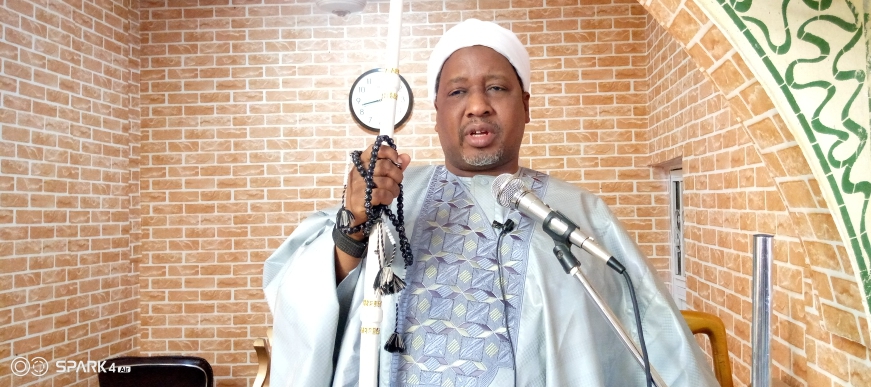 Nasiru Yusuf
A renowned Islamic scholar in Kano Sheikh Muhammad Nazifi Alkarmawi said it is sometimes possible to witness unusual signs on Laylatul Qadr.
Kano Focus reports that Sheikh Alkarmawi revealed this while delivering his Friday sermon.
He said Laylatul Qadr is one of the most sacred nights in Islam found in the last ten days of Ramadan.
According to him it is sometimes possible to witness unusual signs on the night.
Some of the signs highlighted by the Imam is the night is serene, quiet and shining where the temperature is neither hot nor cold and the moon shines clearly.
Sheikh Alkarmawi said Prophet Muhammad peace be upon him used to double effort in the last ten days of Ramadan aimed at witnessing the night.
He described as a weak a narration wich declared twenty seventh night of Ramadan as Laylatul Qadr, and urged adherents to seek the night in the last ten days of the holy month.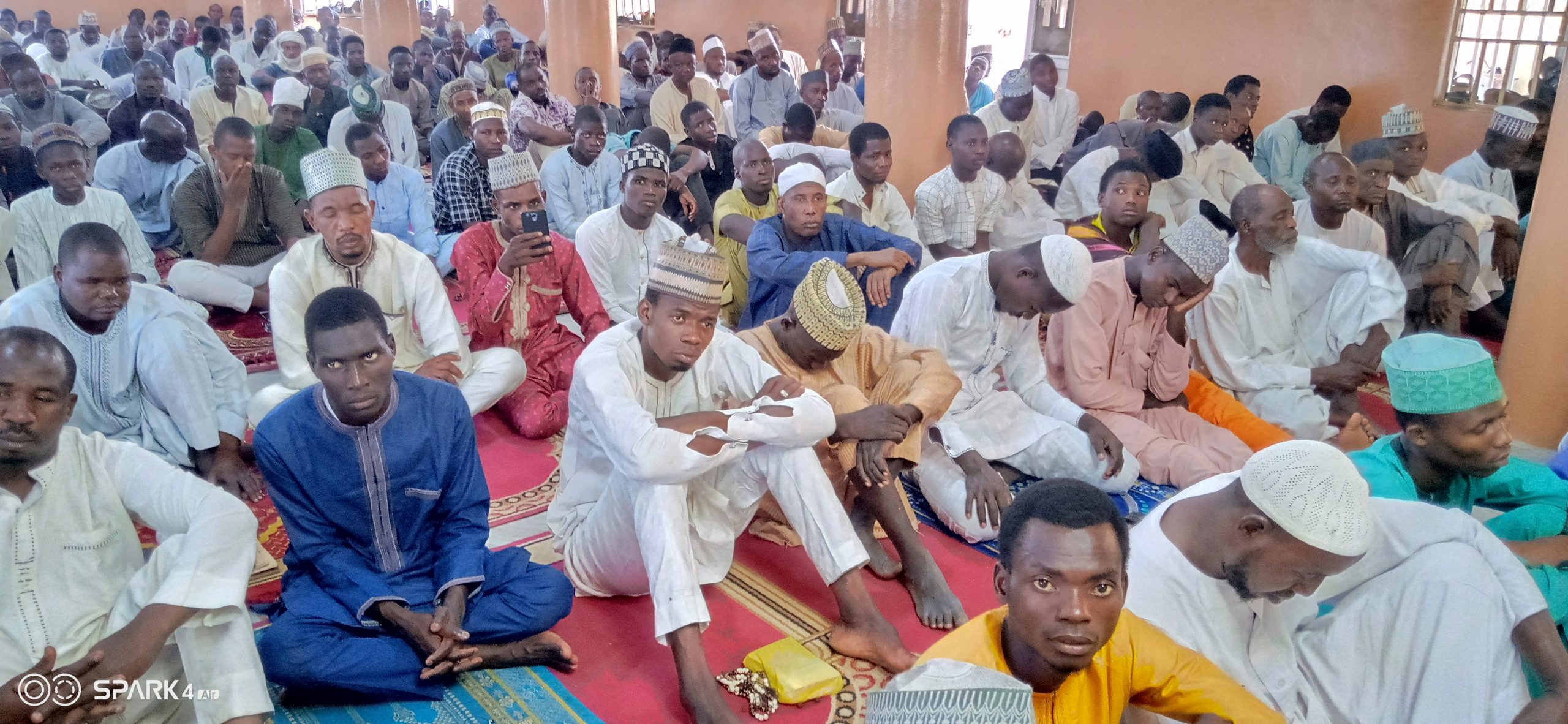 On the recommended acts in the night, Sheikh Muhammad Nazifi Alkarmawi cited a hadith narrated by Nana Aisha which prophet taught Muslims to recite 'Allahumma innaka afuwun, tuhibbul afwa, fa'afu anna.
He also admonished faithful on supplication, forgiveness, upholding good deeds and assisting the needy.
Professor Abdalla Uba Adamu at 65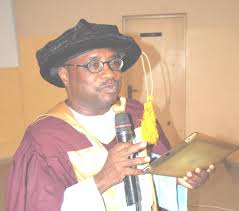 On this day, April 25, the immediate past Vice-Chancellor of the National Open University of Nigeria (NOUN), Professor Abdalla Uba Adamu, clocked 65 years.
He was the VC of NOUN from 2016 to February 11, 2021. When his tenure ended, he returned to his former duty post at Bayero University, Kano, but then took sabbatical work as Visitor at Kaduna State University (KASU), Kaduna, on March 1, this year.
Born in Kano City on April 25, 1956, Adamu is unarguably one of the leading academic lights in Nigeria. He obtained a professorship each in Science Education and in Media and Cultural Communication, both from Bayero University, in 1997 and 2012 respectively. Indeed, he is one of very few academics in the country to have attained the feat of a double professorship.
Adamu is an international scholar, having taught media and science education courses in many Nigerian universities and around the world, including serving as a European Union Visiting Professor at University of Warsaw, Poland, in 2012, visiting professor, Rutgers University, New Jersey, and visiting professor, University of Florida in 2010. He was also Fulbright African Senior Research Scholar in 1991.
One other remarkable achievement he recorded was the development of 'hooked' Hausa language character font sets (ɓ Ɓ ɗ Ɗ ƙ Ƙ), which were not present at the advent of the Internet. The emergence of these fonts, which he created as part of his various extracurricular activities, has helped many authors, publishers, scholars, students and ordinary users in conveying the Hausa language in a way that it should be written.
Two years ago, on a day like this, I penned a birthday tribute to Professor Adamu to help celebrate his 63rd anniversary. In that write-up I did not dwell on his unfolding accomplishments at NOUN in the area of infrastructural development of the university because others had done so already. Instead, I emphasised on the then VC's human relation, which I have always found unique. And I wrote: "On that score Prof. Abdalla has remained the same person I have known for about two decades – easy-going, humorous and understanding towards all. I think this essence is a great contributory factor to the achievements he is making as a leader and chief executive.
"His approachability is rare. I know chief executives who are 'feared' – and consequently loathed – by those working under them because of their stiffness and unbendability. Some, you strictly need an appointment to see them, and their secretaries become lords because they emulate the 'man inside'.  Not Baba Prof (as we used to call him). He runs an open door policy, with a  secretary (Esther) just as approachable and nice as he is.
"Once you get into his office, you immediately feel at home. He has a joke for everyone. You will never find him mirthless or sad as if the whole world rests on his shoulders. If it is lunch-time, he offers you his food.
"That sense of humanity, for me, are as important as the infrastructure he is putting on ground at NOUN. That sensibility, plus the infrastructure and the policy transformation, will no doubt count as his best legacies when his tenure ends in February, 2021."
I daresay many at NOUN would remember him for such virtue. Happily, his successor as VC, Professor Olufemi A. Peters, is another approachable chief executive who doesn't put on airs. Even though the two men do not necessarily share the same character traits, one can say there are several points of convergence that one can easily point at – but that is a story for another day.
Meanwhile, I'd like to use this opportunity to wish Professor Abdalla Uba Adamu happy birthday and many happy returns.
Sheme is the Director, media and publicity at National Open University of Nigeria, Abuja
Remembering Ja'afar Mahmud Adam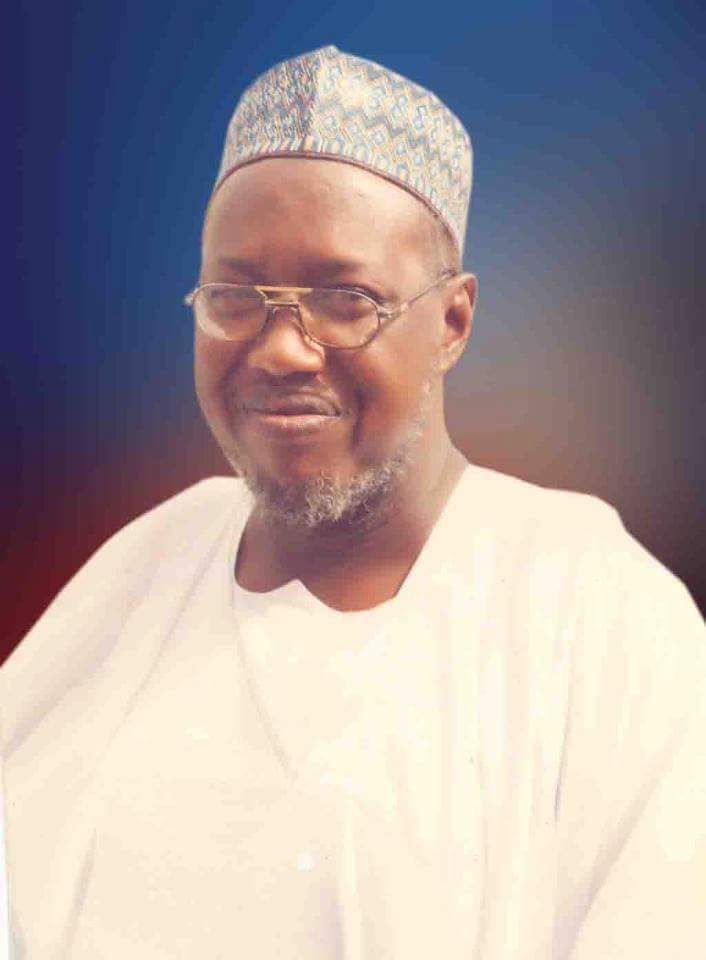 Sheikh Ja'afar foresaw the imminent monster called Boko Haram, but was brutally silenced by the assassins bullets!
Today marks the 14th Anniversary of the assassination  Sheikh Ja'afar Mahmud Adam, who was fatally shot by yet to be identified gunmen on April 13, 2007. His death was like a defoliation of the tallest tree in the forest of knowledge. He was one of the greatest preachers that ever lived; he was a scholar par excellence. In fact, he defies all the superlatives that you can ever find in  the dictionary.
Sheikh Ja'afar Mahmud Adam was not only famous for his erudition, but also for his amazing ability to foresee an imminent danger(what today becomes known as Boko Haram). He posed the most potent intellectual challenge to the outlandish and poisonous extremist ideas of Muhammad Yusuf, the notorious Boko Haram founder. He advised Yusuf, his former student, to renounce those dangerous ideas and apologize to his blind followers for misleading them.
Caught between ego and doing the right thing, Muhammad Yusuf rejected the advice because he didn't want to lose face by admitting to his brainwashed followers that he was wrong. The rest is history. We are today paying heavily for his stubborn resistance to reason. His poisonous ideas have so deeply settled in the hearts and minds of his credulous Boko Haram  followers that they thought God is on their side and that  any Muslim  who opposes their violent extremism is automatically an infidel or an enemy.
Sheikh Ja'afar Mahmud Adam was thus vindicated; the grave danger he foresaw is now consuming us, destroying lives, schools and disrupting our social and economic life. Since 2009, more than 15,000 lives were destroyed by the Boko Haram terrorism. Because extremism paralyses a man's capacity to think and reason, the terrorists are not even perturbed by the consequences of their atrocities, let alone give a moment's thought to compassion and humanity.
I won't challenge anyone who thinks Boko Haram had a hand in Adam's death because putting two and two together, it is impossible not to reach that conclusion. Because of their extreme brutality, taking out a scholar who represented the greatest intellectual challenge to their poisonous ideas is not beyond them.
May the soul Adam continue to rest in peace! May Allah  forgive his shortcomings and eternally  reward his great deeds! Amin!
NOTE: I originally wrote this tribute to Sheikh Jafar Adam on April 13, 2018. As we mark the 14th Anniversary of his dastardly assassination today, I find it worthy to reproduce the tribute. He was an extraordinary scholar that deserves such honour.
Na-Allah Mohammed Zagga is a media consultant at Atiku media organization