Eulogy to my dear friend: Engineer Ibrahim Khaleel Inuwa
Shamsuddeen Usman
One would have thought that, given these unusual times of COVID-19 in Nigeria and the high number of sudden and "mysterious" deaths in Kano, the news of yet another death should not have come as a surprise.
But the news of the sudden death of my primary school classmate, dear friend, colleague and a thoroughbred professional, Engr. Ibrahim Khaleel Inuwa (Khaleel), on Monday 11 May 2020, hit me like a thunderbolt.
It was as shocking as it was sudden.
I had exchanged text messages with him only two days before. Another colleague had spoken to him the night before and yet another, even that morning.
He had even commented on a post in an NIM group that he belonged to at about 11:25 that morning.
According to his son, Umar, they were actually discussing at home when Khaleel slumped slightly.
He was however alert enough, soon thereafter, to walk to the car with which they rushed him to see a doctor.
At the doctor's, Khaleel even engaged in some banter with the doctor on the challenges of the COVID 19 epidemic in Nigeria, before he passed out again suddenly and died.
By Umar's estimation, the gap between the first attack at home and the second one at the doctor's that killed him was just about 15 minutes!
Lifelong Colleague

Khaleel and I were admitted to the then newly-opened Gwale Senior Primary School in Kano City, 60 years ago, where we shared the same class for the next 3 years.
Our class set actually set a record for all primary schools in Kano, when we graduated in 1962 that is probably still unbeaten.
The record is that, due to the good teaching we received in a public primary school and the commitment and dedication of our teachers, who set up many weeks of extra evening lessons (for which they weren't paid any extra), up to nine of us in our set did so well in the Common Entrance Examination organized by the Northern Regional Government, that we were selected to go to three of the best secondary schools in the North, at the time.
Four of us went to Government College Keffi, four to Government College Zaria (now Barewa College) and Khaleel to Government College Kaduna.
All of us kept in touch, through letter writing (the only option then) and when we were back home on holidays.
We were also contemporaries in Ahmadu Bello University, with Khaleel studying Engineering and I Economics.
Being both in the ABU Samaru Main Campus, we interacted through various associations, fora and, of course, as friends and classmates.
We also interacted and visited each other, as graduate students in the UK, with Khaleel at the Cranfield Institute of Technology and I at the London School of Economics.
My first visit to see Khaleel in Cranfield in fact, was my first experience of very rural England.
An Engineer and a Half
Khaleel was very proud of, and passionate about, engineering, right from his student days.
He was always very effusive about engineering.
I cannot recall which of our friends gave him the nickname of "Injiniya da rabin Injiniya", i.e. an engineer and a half rolled into one, to which he answered very proudly.
No surprise at all, therefore, that he joined and rose to the top of his various professional associations: to become the President of the Nigerian Society of Engineers, and of COREN, etc.
He also distinguished himself in the practice of engineering in both the public and private sectors and latterly, through the private company that he established.
Khaleel was also a passionate and committed patriot, in devoting his time, energy and resources to various national, state and local causes, organizations and NGOs aimed at enhancing development and improving the welfare of the less privileged in the society.
An example are two NGOs of which both Khaleel and I were founders: the Kano Peace and Development Initiative (KAPEDI) and the Kano-Jigawa Professionals Forum (KJPF).
It was Khaleel's commitment and dedication, as Chairman of the Organizing Committee that ensured the great success recorded at our last two versions of the KJPF Mentoring Programme for Young Professionals, held in Kano.
Honest and Straightforward
Khaleel was very loyal to his friends, including those who are less previleged, materially or otherwise.
He however did not tolerate fools, gossip and idleness.
As a result some people greatly misunderstood him.
I have had occasions when someone would say to me about Khaleel, this your friend is so proud and unfriendly.
I often reply them that, if you know Khaleel, he is one of the simplest people to know and get along with.
Knowing Khaleel is to know that he is honest and straightforward, two qualities that are neither common, nor appreciated in our society.
If he perceived you as relating to him on the same platform, then you would find him very amiable and welcoming.
If you gave him the slightest doubt, however, Khaleel could shut you out completely.
What I admired most about Khaleel also is that it did not bother him what you thought of him, as long as his conscience was clear.
One Regret
One regret that I have, is that Khaleel did not live long enough to launch his autobiography, which he had been writing for more than five years now and which is in the final stage of printing.
As I was the one that linked him up with the printers, they called me on the day of his death to confirm if it was true.
The publishers also said that, in their decades of publishing, this is the first time that the author of an autobiography has died, before they have had the chance to deliver on his order.
As I assured both the publishers and Khaleel's son, Umar, we the friends and associates of Khaleel would, in Shaa Allah, soon after the lid is lifted on the COVID-19 epidemic, ensure that Khaleel's autobiography is appropriately launched and due honor and recognition are given to our classmate, friend and professional colleague.
To his wife, Lami, and his children, our hearts and condolences go out to you, as we share in your loss and grief.
We are consoled, however by two Quranic injunctions: Kullu nafsin za'ikatul mauti– Every soul shall taste death and Inna lillAh wa inna ilaihi rajiun– From God we come and to him shall we return.
May Allah bless Khaleel's soul and grant him Jannatul Firdaus.
Dr Shamsuddeen Usman is a former Minister of the Federal Republic of Nigeria
Commemorating NEPU's 70th anniversary – Tanko Yakasai
Today the 8th of August, 2020 marks the 70th anniversary of the formation of the Northern Elements Peoples Union (NEPU), the first and only political party in the history of Nigeria, formed solely not only to fight oppression and exploitation of the common man the Talakawa by the ruling class in Northern Nigeria, but also for the unity, freedom and independence of our motherland, Nigeria.
It is in the cause of championing that commitment to liberate the oppressed and promote unity of the people of Nigeria that NEPU entered into alliance with National Council of Nigeria and Camerouns (NCNC), led by the doyen of Nigerian nationalism and first president of Nigeria, Dr. Nnamdi Azikiwe GCON during colonial era and the First Republic political activism in the history of our country.
The ultimate objective of the NEPU/NCNC alliance was for the two parties to eventually merge into a formidable party that will belong to all Nigerians regardless of their ethnic, sectional or religious background just as the VISION and MISSION of the founders of the National Party of Nigeria, NPN, during the Second Republic.
It was the fear of that eventuality that made the British colonial rulers of Nigeria at that time to incite traditional institutions and reactionary elements in northern Nigeria to subject NEPU and its members to unprecedented harassment, wide spread intimidation of arrests, imprisonment and persecution with the sole aim of scaring the educated elements in northern Nigeria to distance themselves from coming out to support the struggle of the party during colonial era and the politics of the First Republic.
That situation led to the paucity of intellectuals among the leading cadres of the party in large numbers.
The situation also led to the stagnation of progress of the NEPU in its struggle for the emancipation of the downtrodden in the North thereby hampering the efforts of forging national unity and success of progressive politics in our national development efforts.
The outcome was the perpetuation of ignorance and lack of enlightenment in the area which constitutes serious drawback of Nigeria's march to progress and national development.
Liberation of the Talakawa
But in spite of that, all hopes were not lost as the emergence of NEPU engineered the sprouting of many opposition parties in the north at that time resulting in the emergence of political parties opposed to colonial rule such as Borno Youth Movement (BYM), Ibira Progressive Union (IPU), Middle Belt Peoples Party (MBPP), Ilorin Talaka Parapo (ITP), Katagum People's Party (KPP) Habe Tribal Union (HTU) and many others during the period under reference  – the formation of which resulted in widening the scope of revolt against colonial and feudal domination in northern Nigeria and enhanced the resilience of the peoples' resolve to liberate themselves from domination and exploitation.
Another achievement associated with the emergence of NEPU was the political awareness among the downtrodden masses of northern Nigeria otherwise known as the talakawa.
All the subsequent political developments in northern Nigeria such as the emergence of United Middle Belt Congress (UMBC), Great Nigerian People's Party (GNPP) People's Redemption Party (PRP) and others, were born out of the sacrifices the militants in the NEPU promoted and endured.
As one of the remaining leaders of the NEPU still alive I salute the uncommon courage and fortitude displayed by the political activists in Northern Nigeria in fighting the combined forces of British colonialism and imperialism in collaboration with   indigenous reactionary forces in the region in particular and the country in general both fallen and those still alive.
All the political progress made in promoting national unity in Nigeria drew inspiration from the example of collaborative efforts of the NEPU/NCNC alliance and other patriots.
May the souls of the departed comrades of the struggle for the emancipation of the talakawas who paved the way for the political awareness and national liberation in the Nigeria's political development rest in peace.
I also wish those of us who are still alive to rededicate our resolve to safeguard the unity, freedom and wellbeing of the Nigerian nation and its people.
Long live the struggle for the emancipation of the common man in Nigeria and for our National unity, peace and prosperity.
Tanko Yakasai OFR is a former National Publicity Secretary of NEPU.
OPINION: Professor Abdallah Uba Adamu – The Ibn Khaldun of our time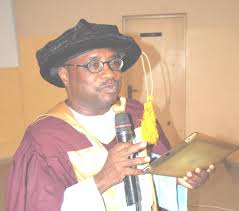 By Hassan Auwalu Muhammad
Every area of ​​knowledge has its specialties, and people will rarely have experience in a variety of fields.
For example, it can be difficult for someone who specialized in the area of health to be involved in the area of communications, or for someone who is studying political science to return to health.
However, there are certain types of people upon whom God has bestowed unique abilities, which made them different from their peers and contemporaries.
There are not many of such people, and even if you find them, it is mostly in countries that are advanced in terms of their education and economic growths.
Their research in different fields often allows them to be unlike other people.
Kano State used to be one of the least considered cities in the world as regards the number of people with high level of Western education.
However, after discovering the benefits of it, there are many gifted individuals with an extensive background in research such as Prof. Abdallah Uba Adamu.
Brilliant Student
Prof. Abdallah Uba Adamu (born 25th April 1956 in Daneji, Kano city), in his story as told by all those who had grown up together with him, friends and relatives, testified that since childhood, he has being passionate about researching different areas of knowledge.
His father, the late KANTOMA of Kano, Dr Muhammadu Uba Adamu, was a renowned scholar through whose guidance and inspiration, Prof. Abdallah began his research, which later earned him the respect of being a full-blown researcher in different areas of knowledge.
After graduating from primary and secondary schools, he decided to study medicine but failed to secure admission to the university of his choice, which later forced him to go for B.Sc. in Education, Biology and Physiology in 1979 at Ahmadu Bello University.
He did his National Service at a high school in Umoarkrika, Imo State, before he proceeded to Chelsea College, the University of London where he earned a Master of Arts in Science Education in 1983.
He earned his doctorate from the University of Sussex in 1988 under the sponsorship of the Commonwealth Scholarship Commission.
Youngest Professor
He started teaching as a Graduate Assistant at Bayero University Kano in 1980.
He re-invested himself in the field of research, which led to him becoming a Professor in Science Education in 1997 and also the youngest Professor in Bayero University at the time.
He presented his Professorial Inaugural Lecture in 2004, entitled 'Sunset at Dawn, and Darkness at Noon: Reconstructing the Mechanisms of Literacy in Indigenous Communities' in which he explored the use of Arabic alphabet as Hausa language literary devices in Ajami writings.
He proposed what he called 'Ajamization of Knowledge' as an alternative educational strategy, for millions of Qur'anic school pupils to acquire contemporary education in a literary script they know, rather than the Latin alphabet.
Professor Adamu was a Fulbright African Senior Research Scholar at the Centre for Studies in Higher Education, the University of California, Berkeley from 1991 to 1992.
While there, he wrote a monograph, Reform and Adaptation in Nigerian University Curricula, published by The Edwin Mellon Press, New York, in 1994, which explores the transfer of educational influence and structures from the United States to Nigeria, and the substitution of the British educational system in Nigeria in the process.
Professor Abdallah Uba Adamu has delivered commissioned lectures at Rutgers State University of New Jersey, New Brunswick (2015); the University of Warsaw, Poland (2012); Institute of Mediterranean and Oriental Cultures; Polish Academy of Sciences Warsaw, Poland (2012); University of Florida  (2010), University of Basel, Switzerland (2009); Barnard College, Columbia University, New York (2007); School of African and Oriental Studies, University of London (2006); and Institute of Afrinkanistic, University of Cologne, Germany (2004).
Professor Abdallah Uba Adamu started his study in Media after the emergence of the film industry in Kano State in the 90s.
From that time on, his focus shifted from Education to Communication.
He earned his second professorship in media and cultural communication in 2012, from the Department of Mass Communications Bayero University Kano.
Prof.  Abdallah Uba Adamu is the first Nigerian to hold double professorship in two very different disciplines.
He has over 117 publications, most of which were published outside the country.
He had also attended and presented papers in more than 200 conferences and workshops.
In fact he is scheduled for another workshop in the University of Florida in October 2020. He is one of the few Nigerian academics willing to tell the world about the intellectual output through his own independent website at www.auadamu.com.
Computer Pioneer
In the knowledge of computer, Professor Abdallah Uba Adamu is said to be among the first few people with a vast knowledge of computer in Bayero University, Kano.
He was the first person to bring the computer PC 1512 to Kano State in 1988.
With the introduction of the internet, he was the first person to type Hausa words into computer with a hooked top showing the change of meaning from one word to another.
He served also as Director of Management Information System (MIS) in Bayero University Kano.
Although Professor Abdallah has never studied Hausa as a course, his deep knowledge of Hausa literature has led many to wonder whether Hausa was his area of specialization.
Prof. Adamu's vast knowledge of Geography and Public Administrations made him stand out among the rest.
In the entertainment industry, Professor Abdallah excelled in the field of Hausa Rap, which led to the formation of a musical concert during the British Council era in Kano State.
NOUN VC
The Government of President Muhammadu Buhari has selected Professor Abdallah Uba Adamu as the Vice-Chancellor of the National Open University of Nigeria thanks to his expertise and research.
He assumed office in February 2016, and will leave on 10th February 2020, almost six months from now.
Upon his arrival he realized that the university itself was considered more of a regional than a national institution.
His first move was to nationalize it by ensuring that all the six principal officers of the university come from the six Geopolitical zones of the country.
This is the only university with this administrative structure.
He immediately began a plan to ensure that the Headquarters of the university relocated from Lagos to the Federal Capital Territory, Abuja, despite the threats and challenges he faced.
Without hesitation, he began expanding the new headquarters of the university in Abuja, and in a short period moved from Lagos to Abuja.
He also stopped the outsourcing of students' portal and facilitation to third party companies and created directorates in the university that handled all these functions, saving the government a huge sum of money.
Successes @ NOUN
Here are a few of the achievements so far made by Professor Abdallah Uba Adamu as the vice-Chancellor of the National Open University of Nigeria (NOUN):
From the very beginning, the first step he made was ensuring the relocation of the university headquarters from Lagos State to the Federal Capital Territory, Abuja.
He has built numerous study centres across Nigeria, especially in the northern part of the country.
He encouraged politicians to use their constituency projects to build the centres.
Due to his persuasion, about 18 were built in Kano, 15 by Distinguished Senator Barau Jibril in his Senatorial District, two by Honourable Aminu Suleiman in Fagge and Kwaciri, and the biggest and most impressive of all, the one by Honourable Mustapha Bala Mai Gidan Ruwa at Dawakin Kudu.
This last one is the biggest and most comprehensive in Nigeria.
In fact, it is better than many universities, yet it is only a study centre.
Other places he fought for study centres include Katsina, Jigawa, Delta, Ondo and Edo States.
Prof. Abdallah has worked hard to employ many young people at the university under the Employment Act, and with the permission of the legal organs of the Government, and many young Nigerians have been employed in different capacities at the university, particularly in Computer Science.
This was before IPPIS stopped employment.
He re-built the University's FM station in Lagos for the university to broadcast programs like any other FM station in the country.
Before becoming the VC, all students' books and materials were produced from outside the university, which cost a large amount of money.
However, he later built a university printing press that would provide all the basic things that university students need, which saves the government a lot of money.
He has improved the school's internet system so that students can read and research information on various subjects easily.
During the Pandemic lockdown, NOUN was the only university conducting online Pen-on-Paper examination using Artificial Intelligence software that detects cheating.
The students did the examinations at home without going to any Study Center.
Professor Abdallah found a Mosque at the National University Headquarters in Abuja already built by the Contractors building the University.
To show his liberal attitude, when the Christian community asked for a place of worship, he allocated lands to Protestant and Catholics for them to build their Churches, but informed them that they have to source the money to build their worship places as it is not government policy to build worship places for either Muslims or Christians.
Even the mosque was built privately by a contractor without any government funding.
Thus one of his greatest efforts was to unite the staff of the university by working together without any discrimination based on race, religion or ethnicity.
He has worked tirelessly with other major universities in the world to improve the academic system at the university he leads.
Prof. Abdallah built a Media Centre for the university at its Jabi Headquarters in Abuja.
Monogamist for life
Professor Abdallah Uba Adamu is a philanthropist, a man of the masses, easy-going, man of his words because no matter what, he will not lie to you about something he cannot do just to impress you.
Above all, he is incorruptible.
In the use of language, both Hausa and English, you can say he is an orator.
When he speaks in the Hausa language, you would assume he cannot speak the English language at all, but when he addresses you in the English language, you would think Professor Abdallah is an English man.
He was crowned NZE OKAA OMEE, a traditional title in the Awene Ezema Olo Kingdom of Ezeagu LGA Enugu state.
Professor Abdallah Uba Adamu will complete his term as vice-chancellor on 10th February 2021 and return to Bayero University Kano and resume duties on 1st March 2021.
He has one wife and four children, and says he is not ready to marry another wife as the one he has, whom he married in 1987 as his first and last wife, is more than four wives.
His children are all grown up, except the youngest who is 13 years. One is a married computer programmer, another a barrister who lives outside the country with her family and the only male is a Businessman.
Hassan Auwalu Muhammad  a student  of Mass communication at  Bayero University  Kano can be reached via m.shareef1980@gmail.com
A salute to NEPU at 70 – Mahmud Othman
Today, 8th AUGUST, 2020 marks the 70th Anniversary since the formation of the defunct Northern Elements Progressive Union (NEPU) political party.
It was on Tuesday, 8th August, 1950, that a group of eight dynamic, patriotic and restless young Nigerians met at No. 9 Ibadan Road, Sabon Gari, Kano around 4pm where they deliberated and resolved to form the first and only revolutionary political party in Nigeria
Though about 100 people were invited to the meeting, only eight very committed ones among the invitees showed up.
Some of those who could not honour the invitation claimed that it was the usual heavy rain of August that poured on that day that made it impossible for them to attend.
The indomitable and indefatigable eight who attended the inaugural meeting were: Abba Maikwaru, Baballiya Manaja, Musa Kaula, Abdulkadir Danjaji, Abubakar Garba Bida, Mudi Sipikin, Magaji Danbatta and Bello Ijumu.
The political party they formed, NEPU was used as a very strong platform for anti-imperialist, anti-fascists, pan-Africanist and anti-feudal struggle.
Its ideology was tailored towards the total liberation of Nigeria and the African continent from all vestiges of colonialism, imperialism and maladministration by the local bourgeoisie and their apologists.
Nigerians who identified with the party suffered from all forms of indignities from the defunct Native Authority (NA) warlords with the tacit approval of the British colonial agents.
They were imprisoned for no just causes, beaten up in public, sacked from their jobs, taxed arbitrarily, their properties destroyed and all sorts of unimaginable harassment.
What NEPU supporters suffered in Northern Nigeria was something more like what Palestinians and Rohingyas are experiencing from their modern day oppressors.
Despite all attempts of the powers that be to wipe out NEPU member and their just and noble struggles, the party still managed to win seats in both Federal and Northern Nigerian legislative councils.
As mentioned above, NEPU was formed on 8th August, 1950 and it operated for 15years and 161 days.
Or looking at it from another angle, we say that the party lived for 5640 days.
NEPU was among the 81 political parties and cultural associations Major-General Aguiyi Ironsi dissolved when he made his military coup speech on Monday, 17th January, 1966 through the Network Service of Radio Nigeria at 7am.
Some of the other political parties that were dissolved together with NEPU include: Action Group, National Council for Nigerian Citizens, United Middle Belt Congress, Niger Delta Congress, Borno Youths Movement, Republican Party, Dynamic Party, Midwest Democratic Front, Ilorin Talaka Parapo, National Emancipation League, Kano Peoples' Party, Calabar-Ogoja-Rivers Movement, Communist Party of Nigeria, etc.
Some NEPU national leaders when it was alive include: Alh. Aminu Kano, Dr. Yerima Albatan Balla, Alh. Abubakar Zukogi, Alhaji Sadiq Abubakar Tanko Yakasai, Alhaji Yahaya Sabo, Alhaji Yahaya Abdullahi, Alhaji Lamin Sanusi, etc.
By the will of Allah (SWT) Alh. S. Abubakar Tanko Yakasai, former NEPU National Publicity Secretary, now in his 90s is the last man standing.
May Allah bless the soul of the departed and may Alh. Tanko live long and healthy.
Though NEPU was disbanded by military fiat more than 54 years ago, its spirit is still alive in all those who know what it was all about – love for equality, equity, justice, patriotism, pan Africanism, freedom, progress and development.
Mahmud Othman was Kano state commissioner for rural development during the 2nd Republic administration of late Muhammad Abubakar Rimi.