COVID-19: 28 Almajirai repatriated to Kano test positive–Official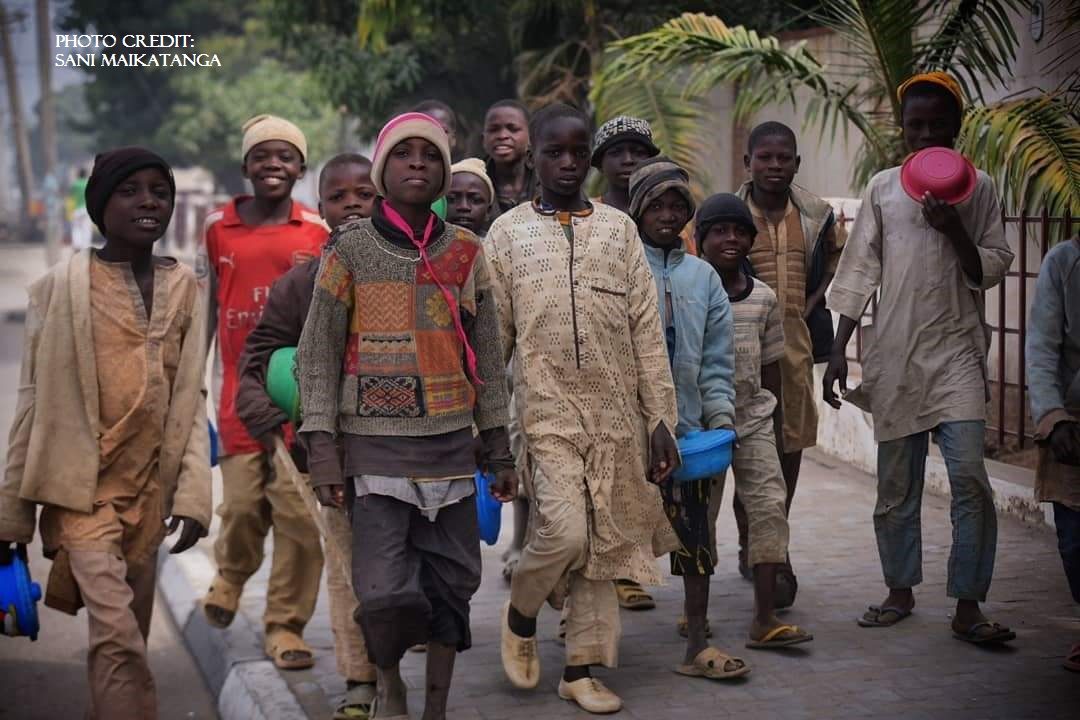 Nasiru Yusuf
The chairman of Kano state Task Force on the relocation of almajirai to their states of origin Murtala Garo says 28 out of 1,146 kids brought to Kano from other states have tested positive for COVID-19.
Mr Garo, who is also the state Commissioner for local governments, said 311 other Almajiris were also diagnosed with illnesses like fever, malaria, stomach pain among others.
He made the revelation on Wednesday at the State Task Force on COVID-19 media briefing, held at Africa House, Government House, Kano.
"Your Excellency we took 419 Almajiris to Katsina state, 524 to Jigawa state, 155 to Kaduna state, 38 to Bauchi state and 36 to Gombe state. While we received 179 Almajiris from Adamawa state, 220 from Nassarawa state, 96 from Gombe state, 18 from Katsina, 92 from Kaduna state.
"Out of the 1,146 Almajiris who were tested for COVID-19, 28 of them were tested positive. While 311 were identified with other illnesses like fever, malaria, stomach pain among others. And also over 1,000 Almajiris were arrested roaming about the streets in the metropolis," the commissioner revealed.
Mr Garo further disclosed that, 723 Almajiris, who are indigenes of Kano state, brought from other states, have been taken to their parents, and would be enrolled to new schools designed to for them.
Crying for home
In his address Mr Ganduje said, henceforth all almajiri schools in the state must comply with the state's free and compulsory primary and secondary schools education policy.
The governor vowed that all children either Almajiri or non-Almajiri must be in formal schools.
He lamented that some of those Almajiri were even crying, to be taken to their parents.
"Those of them that were Kano indigenes and brought from other states, are being quarantined. Those that are found negative for COVID-19 we take them to their parents. While those that are positive we take them to Isolation Centre.
"We also said whoever insists to run Almajiris school he must follow the guidelines we put in place for running an Almajiri school. Parts of the guidelines include, that, school must have a curriculum which must integrate conventional fields of study, like English, Mathematics and Craft training."
"Teachers must provide pupils with decent accommodation, good feeding system, they must have qualified teachers, there must be a system of evaluation and control, like quality assurance and there must be system of examination among other guidelines," Mr Ganduje said.
The governor clarified that, the process was not meant to strip Almajiri teachers off their tutorship, but to integrate them into the mainstream teaching program of their pupils with new set of mentoring system, as teachers.
"Some of those Alarammas (Almajiri Teachers) are being employed and we are going to use them in the schools we are commissioning specifically for Almajiris. We are therefore calling on others to come forward and be recruited to teach in those schools," the governor revealed.
Decline in COVID-19 cases
On COVID-19, Mr Ganduje revealed that the state is witnessing a decline in the spread of the disease.
He attributed the development to Allah's intervention and commitment of front line health workers, journalists, traditional and religious leaders among other stakeholders.
"Though we are aware that there is no definite time for the pandemic to leave us completely, but the success story for all of us here is, we are witnessing a decline in the spread of the disease in Kano state."
"While we should learn to always optimise our compliance with the protocols, we also understand that there are areas that we must strengthen our strategies towards them. Areas like community engagement, is absolutely necessary.
"Our health workers are doing their best and we promise to protect them all the time. So that all the necessary items/equipments needed must be provided as you are all witnessing. Things like Personal Protective Equipments (PPEs) among others.
"We understand that face mask wearing has not gone down to grassroots. So we are producing more Masks through our local tailors, that will help in getting them to grassroots," he said.
20 year old man drowns in Kano pond
Nasiru Yusuf
A Twenty year-old man, identify as Safiyanu Mustapha has drowned inside pond in Gaida, Kumbotso Local Government Area of Kano State.
Kano Focus gathered that circumstances surrounding Mustapha's death was still under investigation.
The Public Relations Officer, Kano State Fire Service, Saidu Muhammed who confirmed the development to Kano Focus on Tuesday, said the victim was rescued and later confirmed dead.
Mr Muhammad said, "We received a distress call at about 07:50am through Malam Kabiru Hashimu in Gaida, Kumbotso Local Government area notifying us of the incident.
"Upon receiving the information, we dispatched our team to the scene of incident who discovered that it was a man of about 20 years, by name Safiyanu Mustapha that fell inside a pond.
"Victim was rescued and later confirmed dead.
"We handed the corpse to the village head of Challawa, Alhaji Yahaya Zangina for funeral.
"Cause of incident is under investigation," Muhammad said.
FG registers 500,000 farmers in Kano – Nanono
Nasiru Yusuf
The federal ministry of agriculture and rural development has registered over five hundred thousand farmers in Kano state.
Kano Focus reports that the minister of agriculture Sabo Nanono revealed this on Monday, while flagging off the National trans – boundary aerial pest control exercise held at the Mallam Aminu Kano International Airport,Kano.
The minister said the ministry has so far registered over five million farmers in the country.
He maintained that the President Buhari administration has initiated many interventions in agricultural sector to cushion the impact of COVID-19 pandemic and ensure socio-economic development.
He explained that the 2020 dry season control of migratory pests is conducted in 12 front line states to address the challenge being face in the sector over the years.
"The federal ministry of agriculture and rural development has so far registered over 5 million farmers in the country country out of which over 500,000 are from Kano. The data gathered would help in proper documentation and ensure smooth running of agricultural activities.
"Due to the destructive effects of these pests especially on cereal crops, the federal government through the federal ministry of agriculture and rural development has been inundated with requests by state governments to carry out aerial and ground control operation against the pests in order to salvage the expected rice bumper harvest," Nanono said.
He however acknowledged the tremendous contribution of Kano state government to the development of agriculture adding that with cooperation among stakeholders all obstacles that will endanger food and nutritional security can be eliminated in the country.
In his address the governor of Kano State, Abdullahi Umar Ganduje said the control of migratory pests that attack and destroy cereals particularly rice, millet and wheat is meant to prevent loss of the crops.
According to him, the measure is in line with the federal and state government policy of agricultural transformation aimed at boosting production for food security and economic stability.
The governor represented by his deputy Nasiru Yusuf Gawuna said "Control of Quelea birds results in increase in yield of many crops per hectare and quantity of various agricultural produce we export as well as ensure safer and higher productivity."
While appreciating the effort of the federal government for conducting aerial operation against the migratory birds in Bagwai, Bebeji, Bunkure, Garun Malam, Kura, Makoda, Rano and Warawa, the governor advised the federal ministry of agriculture and rural development to provide nets to the farmers, destroy roosting sites and ensure use of resistant varieties of the affected crops.
The Governor and the Minister later inspected the Flight demonstration of aerial pest control by AZMAN Group at the airport.
Kano Assembly approves Ganduje's request of N20b loan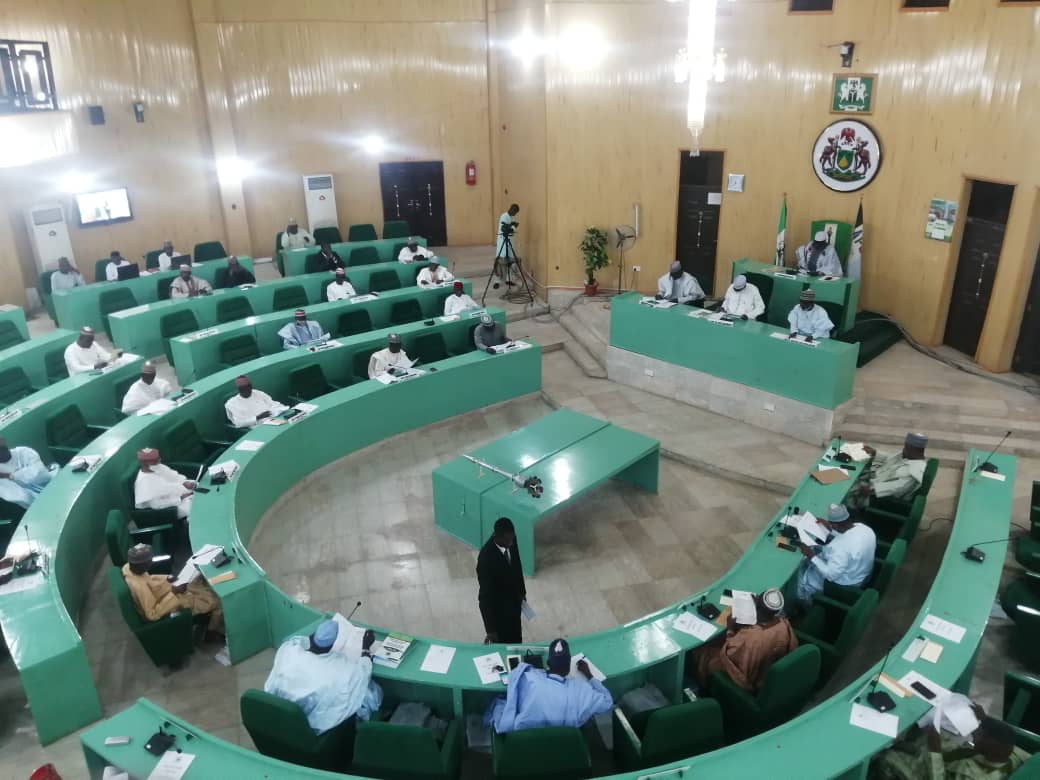 Kano State House of Assembly has approved  Abdullahi Ganduje's request to access N20 billion loan from the Central Bank of Nigeria (CBN) and United Bank for Africa (UBA).
Kank Focus reports that the assembly approved the request during its plenary on Monday after the Speaker, Abdulazeez Garba Gafasa read the letter received from Ganduje seeking their consent to access the loan.
After a series of deliberations, the lawmakers unanimously agreed and approved the request.
Shedding more light to newsmen on the facility, the Majority of the assembly, Kabiru Hassan Dashi said the loan was to cover up the economic breakdown occasioned by the COVID-19 pandemic.
Hassan-Dashi added that the assembly considered the governor's request after having challenges to access it from the capital market due to worsening economic conditions.
Similarly, during the plenary, a member representing Kunchi/Tsayawa constituency, Garba Ya'u Gwarwai apologised to the assembly on behalf of the five of them suspended on March 2020.
Kano Focus recalled that the five lawmakers were suspended by the house for allegedly causing a rowdy session, But the lawmakers ran to court, and the court ordered for their reinstatement.
According to Ya'u Gwarmai, "we are apologizing in order to allow for peace to reign in the assembly, therefore I am apologizing on behalf of my other colleagues."