Opinion: Ese Oruru: A Post-Script
Dr. Hakeem Baba-Ahmed
"If you want to know the end, look at the beginning."–African proverb
A little over four years ago, I wrote the material below in this paper.
It was intended to speak against a national hysteria being fired by our poisonous national patents of ethnic and religious stereotypes and prejudices.
I have since followed this matter even when it threatened to disappear under our penchant for finding new causes to fight over.
Last week, there was a major development around the story.
First, though, please read my comments on the matter.
"Any responsible parent of a girl of fourteen that disappears and is then reported to be with an unknown person hundreds of miles away from home will be beside themselves with worry.
"If they also hear that she has changed her religion and is planning to marry the person responsible for her disappearance, their concerns will deepen.
"They will do everything to trace the girl and utilise every available source of redress and relief to retrieve her and get justice.
"If they meet their daughter, and then encounter difficulties in retrieving her from any quarter, they will raise their voices to the high heavens in protest.
"Everyone who hears the side of the parent's story will line up in their support.
This is what all Nigerians have done in support of the demand of the parents, relations and the community of 14 year old Ese Oruru for her return to her home in Yenagoa, Bayelsa State from a village in Kano State where she has been for the last few months.
This universal support behind the return of Ese to her home is the only peg on which you could hang some sort of consensus.
Ese's reported ill-advised elopement with a young man from Kano is presented as abduction, forceful detention, and conversion to Islam in many versions.
Sloppy handling and laxities in the operations of institutions with responsibilities to protect the weak and vulnerable are interpreted in other quarters as high level collusion to violate the fundamental and other rights of a Nigerian minor.
A saga that has been active for months, with many stops and gaps substantially outside public glare suddenly assumed the status of a national scandal with all the trappings and muck of our politics.
A child everyone should look at with responsible sympathy suddenly became the source of the rediscovery of all that is wrong with our politics and other values as a nation.
Ese was, a few months ago, one among millions of Nigerian children from whom you will buy pure water or snacks without a second look.
Today, she is at the center of an almighty row about faith, cultures and damaging politics.
Long after this dust is settled, this child will deal with the effects of our quarrels over her.
Whether she is a victim of childish impetuousness or adult abuse and cynical manipulation is not likely to matter.
Collectively, we would have further injured a child that ought to have been in school learning to be a responsible adult, with the support of her parents and community.
There are quite possibly many angles to this sad story that would have been permanently drowned by indignation and outrage from just about everyone who has scores to settle, or a cause to advance.
A range of persons and interests from the Emir of Kano to all Muslims and many northerners are likely to feel hard done because their status and faith are being portrayed in very bad light.
They will attempt to distance their faith from abduction, forceful conversion or marriage without consent of parents, to no avail.
Palace officials, police and community leaders will roll out all manner of evidence that they played their parts.
No one will care, after the devastating conclusions of social media warriors has reached many ears, galvanising opinions in support of a child who desperately needs to be freed from abduction and forced conversion and impending marriage.
Ese's sojourn has attracted to the poor child an entire army of sympathisers, many of whom she does not need, and they do not deserve mention.
Minister of women affairs says Ese is a wake up call to improve the protection of women and child rights.
Hashtags in support of Ese's return have been gaining support in social media.
Traditional and stereotype insults against people, regions and religions are being unearthed, with reminders of child marriages by prominent northerners, the Chibok girls, sponsored pregnancies, commercial baby factories and entire communities living off remittances from prostituting daughters in Europe filling all social media spaces.
In this bedlam, which says more about how we treat each other as adults than how we relate to our young, there are a few islands of sanity.
The governor of Bayelsa State went out of his way to engage governor of Kano State and the Emir of Kano, and publicly commended both for the roles they played in reuniting Ese with her parents.
The Kano Emirate Council released a measured statement distancing the Emir and the Emirate Council from accusations that they colluded in keeping Ese in Kano State, away from her parents.
On the other hand, the legion of shrill joiners piling on sensation and crude opportunism reminds us all that we are stuck in some deep gutters as far as inter-community relations go.
The Nation newspaper screamed an editorial that should lose it a substantial amount of respect.
It said: "The story which was, at press time still developing, has all the evil trappings of molestations, child abuse, sexual deviance, abduction, religious coercion, constitutional violation, a network of shadowy big men manipulating the law…"
This comment will force all people with a hint of civilised humanity to grit their teeth and read the trademark drivel rolled out routinely by Femi Fani-Kayode because it appears that he shares the same space with this newspaper on this matter.
Forgive me for giving this man who clearly needs help a few minutes of your time, but this is part of Fani-Kayode's contribution on this matter: "The truth is that this is not a love story about two inseparable young people: it is rather a sad and tragic tale about pedophilia, child abduction, kidnapping, human trafficking, slavery, rape, impunity, wickedness, religious bigotry and ritual sex.
"Worse still, it is an unfolding drama at the end of which Emir Sanusi Lamido (sic) may well have a case to answer.
"The truth is that the little girl would have been raped over and over again and she may well have Acquired Immune Deficiency Syndrome (AIDs), Vesico vaginal Fistula (VVF) or some other strange sexual disease by now".
There must be people who enjoy this type of delusion in print, because newspapers give it space.
But Ese does not need it.
What she needs is a quiet and productive reunification with her family, and a lot of time to sort out deeply personal issues.
What we need as a nation is to move on and find other grounds for a quarrel.
Everyone involved in this sensitive issue should examine their roles, or have them examined by those who police accountability.
Where amends or restitutions need to be made, they must be made.
Ese will develop into an adult and decide what she wants to do with her life.
The best way we can help her reach that stage without further damage is to create appropriate distance between her life and our many preferences and prejudices."
Since this piece was published, Ese was separated from Yinusa Dahiru (alias Yellow) February 2016 and taken home with a five months-old pregnancy.
She delivered a girl three months later.
Yinusa was arrested and detained in prison custody, and has been on trial until last week when he was sentenced to 26 years in prison.
He had pleaded not guilty to all charges.
A newspaper that had vigorous championed Ese's case quoted her father as saying that an attempt was made to steal the baby at the Police Officer's Mess in Yenagoa where mother and child were staying.
The same paper interviewed the father in 2018 during which he said all the promises for scholarship and support made by the Bayelsa and Delta State governments for Ese's education were not fulfilled.
She is now in SS3, living away from, but being supported only by her father.
In all likelihood, Yinusa will appeal.
But the court of sectional opinion is already split right down the middle.
Champions of Ese's case who paid for her lawyers hail his conviction as rightful vindication.
His sympathisers say he has been abandoned and betrayed by his own people who, in addition cannot raise their voices at the reported cases of Hausa children routinely stolen and taken to the East, culturally re-processed and converted.
Yinusa and Ese have played their roles as pawns, and they will continue to remind us that in most of our fights, there are no winners.
This, however, does not stop us fighting in filth.
Emir Bayero reverses father, returns Dan Agundi to Emirate Council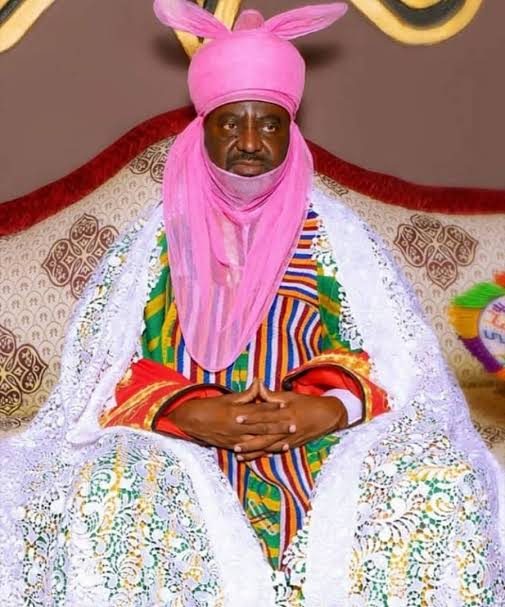 Maude Rabiu Gwadabe
The Emir of Kano Aminu Ado Bayero has approved the appointment of deposed Sarkin Dawaki Mai Tuta Aminu Babba Dan Agundi as Sarkin Dawaki Babba and member of Kano Emirate council.
Kano Focus reports that this is a reversal of the decision taken by the monarch's late father, Emir Ado Bayero who deposed Mr Dan Agundi for insubordination.
Mr Dan Agundi's new appointment is contained in a letter obtained by Kano Focus on Monday written to secretary to the state government Alhaji Usman Alhaji by deputy secretary of Kano Emirate council Sarki Waziri (Dan Rimin Kano).
The late Emir Bayero had in 2003 dethroned Dan Agundi as District Head of Gabasawa and Sarkin Dawaki Maituta over alleged insubordination.
Emir of Kano tasks TCN on electricity supply
Kano Emirate to constitute anti-rape committee
Supreme Court upholds late Bayero's deposition of Aminu Babba
Mr Dan Agundi was accused of disobeying an order from the late emir, who invited him to appear before him.
Shortly after his dethronement, Mr Dan Agundi dragged the late emir and Kano emirate council to a state high court for redress.
The high court judge, Sadi Mato ruled that Dan Agundi be reinstated and be paid all his entitlements.
However, the Kano Emirate Council appealed the judgment but the Court of Appeal also affirmed the verdict of the lower court.
The Emirate Council under deposed Emir Sanusi II, filed an appeal at the Supreme Court challenging the judgments of the two lower courts.
On June 5, 2020 – six years after the death of late Ado Bayero – the Supreme Court affirmed Emir Ado Bayero's decision of sacking Aminu Babba Dan'agundi as Sarkin Dawaki Mai Tuta and District head of Gabasawa.
Neither Emir Aminu Ado Bayero nor the Kano state Emirate Council has explained their reasons for returning Mr Dan Agundi as Council Member with the new title of Sarkin Dawaki Babba.
Meanwhile Emir Bayero has also appointed his elder brother deposed Chiroman Kano Sanusi Ado Bayero as Wamban Kano and member of Kano Emirate council.
Mr Sanusi Bayero was appointed Chiroman Kano by his father, former Emir Ado Bayero, and was believed to be his favored successor.
However, when he failed to secure the throne after his father's death, Mr Sanusi Bayero exiled himself to Abuja and refused to pay homage to Emir Sanusi II in line with Kano Emirate tradition.
His action prompted Mr Sanusi to sack him and replace him with his younger brother the present Emir of Bichi, Nasiru Ado Bayero.
The new Wamban Kano has since paid homage to Emir Bayero which signaled his resumption to the Kano Emirate fold.
Kano state government is yet to approve the new appointments.
College of Education donates house to staff who converted to Islam
Nasiru Yusuf
Sa'adatu Rimi College of Education, Kumbotso through its Charity Trust Fund, SAR-TA'AWUN, has donated a 3- Bedroom flat at Wailari Na'ibawa to one of its staff Abubakar Miller.
Kano Focus reports that Abubakar Miller accepted Islam on Thursday July 2, 2020.
Provost of the college, Yahaya Isa Bunkure said the gift was to strengthen the Islamic brotherhood.
Mr Bunkure described Malam Abubakar as a hardworking and dedicated staff who has done a lot to the development of the College and urged him to maintain the tempo.
Why I joined the Army – Kano female recruit
The beneficiary, Abubakar Miller described the day as a memorable one which he will never forget.
He said he was overwhelmed by the love, care, and brotherhood shown to him.
Mr Miller pledged to be more dedicated to his duties and prayed to Allah to grant his mercy to the college community.
Emir of Kano tasks TCN on electricity supply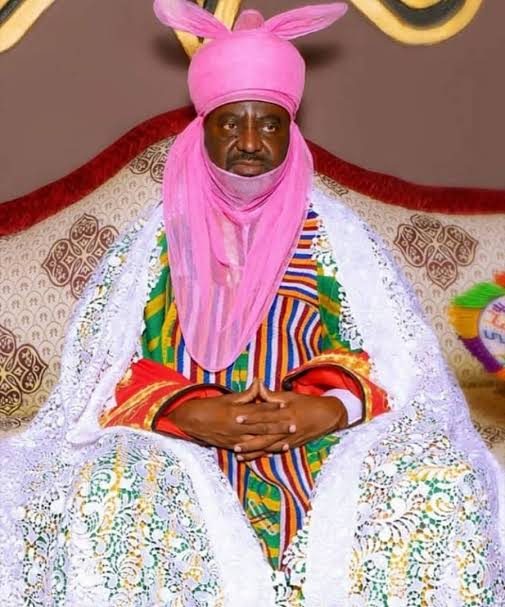 Nasiru Yusuf
The Emir of Kano Aminu Ado Bayero has tasked Transmission Company of Nigeria (TCN) to improve electricity supply in Kano.
Kano Focus reports that the Emir gave the charge while receiving the management of the company on a courtesy visit to his palace.
Mr Bayero described electricity as vital towards the socioeconomic development of any society.
He appreciated the effort of the management in addressing the electricity shortage in the country.
Why I joined the Army – Kano female recruit
Kano Emirate to constitute anti-rape committee
Kano owes foreign students N800m scholarship – Official
TCN Managing Director, Sule Ahmad Abdulaziz told the Emir that they were at the palace to intimate him on the installation of a new transformer in Bichi local government area.
It could be recalled that the Federal Government, through the Ministry of Power recently authorized the installation of a 30 MVA, 132/133 KV Mobitra transformer at Bichi.
The civil works for installation of the transformer have already commenced and when completed, the transformer will be installed under the 132KV Kano/Kankia/Katsina Line 1 at Bichi town.
Mr Abdulaziz told the Emir that  other areas that will benefit from the work include Rimin Zakara, Jogana and Walalambe all in Kano state.