Ganduje's 2nd term worst in Kano history – Opposition
Abubakar Dangambo and Nasiru Yusuf
Kano state governor, Abdullahi Ganduje's second term is the worst in history according to the opposition Peoples' Democratic Party, a charge that the government has dismissed.
Former PDP chairman and Kwankwasiyya stalwart Umar Haruna Doguwa made the accusation in an interview with Kano Focus marking the first anniversary of Mr Ganduje's second term.
Mr Doguwa said Ganduje's administration has not introduced a single new project within the year under review.
"In terms of infrastructure I have not seen anywhere within one year where one block of new project was put. Just check. New project? This year? No."
PDP demands probe into Kano mass deaths, berates Ganduje over daughter's 'excesses'
COVID-19: AKTH resumes specialty clinics Monday
COVID-19: 28 Almajirai repatriated to Kano test positive–Official
Mr Doguwa also accused the Ganduje administration of destroying both the traditional and religious heritages of Kano state within the year.
"Kano traditional institution is known far and even beyond Africa. But it was destroyed by only one person for his selfish desire.
"I am referring to the balkanisation of Kano emirate and subsequent dethronement of Emir Muhammad Sanusi ll. This cannot be forgotten.
"Secondly, take Kano as the centre of commerce and religious learning.
"Even in that learning, there was no time in the history of Kano when system of Islamic learning was worst hit, like this one year of Ganduje administration.
"You know the issue of Almajirai which was supposed to be modernised, but destroyed by this administration.
"The worst is branding a particular group of Ulama as anti-government.
These two actions have direct consequences on government progress," Mr Doguwa said.
Free or Borrowed Education?
The opposition politician also faulted the implementation of free and compulsory education policy by the Ganduje administration.
He accused Mr Ganduje of excluding tertiary students from the program's beneficiaries as he claimed was the case during the Kwankwaso administration.
"It should also be on record that total free education being operated by Rabiu Musa Kwankwaso was given free of charge, without any foreign or local loan from anywhere.
"The so-called free education being operated by governor Ganduje is for a cost.
"Though it is partly funded by some donors, I learnt that he has collected N15 billion loan, for what?" Mr Doguwa said.
He also criticised the handling of the COVID-19 pandemic by the Ganduje administration.
"The way it was handled was nothing to write home about.
"Poor people were put in lockdown without palliatives.
"Even in the steering committee you put children you loved against professionalism. People were not fully sensitised.
"Look, the governor made a pronouncement that the government will give palliatives to 500,000 people of Kano out of about 20 million population.
"Even at that, the governor later said they are starting with 50,000 people, where only four people were selected from each political ward. It is just a sham, and it will not solve the problem." Mr Doguwa said.
Our government has done well
However, Kano state commissioner for youths and sports, Kabiru Ado Lakwaya dismissed the allegations as mere ranting by the opposition.
Mr Lakwaya told Kano Focus that despite challenges, the government has achieved huge successes in the areas of education, health, economy, youths, transportation and infrastructure.
He said Mr Ganduje is championing the integration of Almajiri into the formal education sector.
"The policy on Almajiri repatriation will continue as it sees the move an opportunity to make life better for them as citizens.
"It is a collective effort by northern governors to tackle insecurity in the region." He said.
The commissioner also said contrary to claims by the opposition of lapses in the handling of Covid 19 pandemic, Mr Ganduje was the first governor in Nigeria to set up an isolation centre even before the virus reached Kano.
"He imposed movement restrictions and banned inter-states movement all in an effort to prevent the spread of the virus in Kano." Mr Lakwaya said.
He also dismissed allegations that the government's only achievement was the balkanization of the Kano Emirate.
"Even the opposition are now happy with the creation of the new Emirates as it helps in developing their communities.
Much needs to be done
Meanwhile, a political analyst, Kabiru Sufi said Mr Ganduje's second term has achieved a pass mark in the education sector.
Mr Sufi, who holds a PhD in Political Science, told Kano Focus that the government needs to double its efforts to fulfil its promises in education.
"A special launch was made a bill has been taken to the state assembly to secure funds for the program."
"Launching the program is not enough, as more need to be done, government should redouble effort to actualize the projects, but fairly speaking, government needs to do more." Mr Sufi said.
The political scientist said the government has also recorded success in infrastructural development though most of the projects are still under construction.
He however argued that critical sectors like agriculture and water supply were not given deserve priority yet, and water supply continues to remain major problem for Kano residents.
Mr Sufi said the government has failed to fulfil its promise of establishing a world class cancer centre though it has launched the project.
He added that the COVID-19 pandemic has exposed many problems in the health sector which need serious attention.
TCN creates Kano transmission region
Nasiru Yusuf
THE Transmission Company of Nigeria (TCN) has carved out a new Kano transmission region from the old Kaduna Region. 
KANO FOCUS reports that the newly established unit brings the number of TCN regional centres to 10.
The TCN believes the step will improve commercial activities in the state.
A statement issued by TCN General manager of Public Affairs Ndidi Mbah explained that the creation of the Kano Transmission Region became necessary owing to the rapid economic and industrial development being witnessed within Kano State and its environs, as well as the gradual implementation of TCN's strategic 'Nigerian Electricity Grid Maintenance, Expansion and Rehabilitation Programme (NEGMERP),' which has enabled the transmission company to complete some ongoing projects and increase the number of substations within that axis.
He said the  Kano Transmission Region had, under its supervision, one sub-regional office and several work centers, all housing 13 transmission substations (TS), including the Kumbotso TS, Dan Agundi TS, Dakata TS, Tamburawa TS, Kwanar Dangora TS, Wudil TS, Kankia TS, Katsina TS, Daura TS, Dutse TS, Hadejia TS, Azare TS, and Gagarawa TS.
The new Kano region currently according to the statement has ongoing transmission substation projects which when completed would further increase bulk transmission capacity in the new region.
The new Kano Transmission Region, the company said, would deepen operational efficiency within the region and enable its engineers to readily access and resolve technical issues within the new region.
Mbah explained that prior to the creation of the new Kano Region, major decisions had to be referred to Kaduna Region for directives, and the supply of materials was sometimes delayed due to logistic issues from Kaduna.
Mbah noted that the proximity of the new region would radically reduce downtime and eliminate time lost when materials had to be conveyed from the Kaduna Region.
DSS arrests singer accuse of blasphemy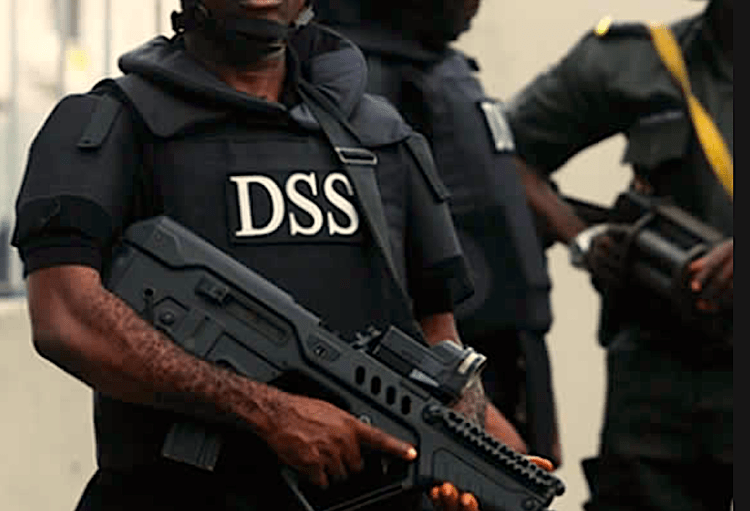 The Department of State Services have arrested another blasphemous singer, Ahmad Abdul, whose song was perceived to create chaos in Kano state.
KANO FOCUS reports that the Singer Ahmad Abdul was detained by the DSS because his free movement may likely cause violence reaction from Kano residents.
While in detention, Mr Abdul tender apology to entire Muslims, Kano state government and Islamic Scholars.
He told DSS operatives that he never thought that the song has violated Islamic teachings.
Commenting while witnessing the bail condition granted to Mr Abdul at the DSS Headquarters, Kano, the Executive Secretary of the Kano state Censorship Board Ismaila Naaba Afakallah recalled that he had received hundreds of petitions against the song from concerned citizens.
Afakallah said having realized the gravity of the song's blasphemy, he reported the singer to DSS who swung into action and arrested him at a Hotel where he was hiding for days.
Mr Abdul Father, Abdullahi Isa thanked the DSS for their timely response on the matter which saved possible outbreak of law and order.
Also in August last year, An upper Sharia court in the Hausawa Filin Hockey area of the state has found one Yahaya Sharif-Aminu guilty of committing blasphemy for a song he circulated via WhatsApp.
However, the appellate division of the High Court of Kano State had on January 21 quashed the death sentence passed on Mr Sharif-Aminu and freed him.
I'll not run for President – Muhammadu Sanusi II
Mukhtar Yahya Usman
The deposed Emir of Kano Malam Muhammadu Sunusi II says he is not interested in contesting for the presidency of Nigeria.
Kano Focus reports that Mr Sunusi revealed this at a Tijjnaniyya zikir held in Abuja on Thursday.
Muhammadu Sanusi said his current position as Tijjaniyya Khalifa in Nigeria is superior to the presidency.
The deposed Emir however said he is ready to help those he believe in their competence to win elections without his participation in politics.
"If we trust a candidate is out to serve the people, we will come out and help them.
"That is not joining politics but a civic duty to the nation and its citizens" Mr. Sanusi said.