Ganduje's 2nd term worst in Kano history – Opposition
Abubakar Dangambo and Nasiru Yusuf
Kano state governor, Abdullahi Ganduje's second term is the worst in history according to the opposition Peoples' Democratic Party, a charge that the government has dismissed.
Former PDP chairman and Kwankwasiyya stalwart Umar Haruna Doguwa made the accusation in an interview with Kano Focus marking the first anniversary of Mr Ganduje's second term.
Mr Doguwa said Ganduje's administration has not introduced a single new project within the year under review.
"In terms of infrastructure I have not seen anywhere within one year where one block of new project was put. Just check. New project? This year? No."
PDP demands probe into Kano mass deaths, berates Ganduje over daughter's 'excesses'
COVID-19: AKTH resumes specialty clinics Monday
COVID-19: 28 Almajirai repatriated to Kano test positive–Official
Mr Doguwa also accused the Ganduje administration of destroying both the traditional and religious heritages of Kano state within the year.
"Kano traditional institution is known far and even beyond Africa. But it was destroyed by only one person for his selfish desire.
"I am referring to the balkanisation of Kano emirate and subsequent dethronement of Emir Muhammad Sanusi ll. This cannot be forgotten.
"Secondly, take Kano as the centre of commerce and religious learning.
"Even in that learning, there was no time in the history of Kano when system of Islamic learning was worst hit, like this one year of Ganduje administration.
"You know the issue of Almajirai which was supposed to be modernised, but destroyed by this administration.
"The worst is branding a particular group of Ulama as anti-government.
These two actions have direct consequences on government progress," Mr Doguwa said.
Free or Borrowed Education?
The opposition politician also faulted the implementation of free and compulsory education policy by the Ganduje administration.
He accused Mr Ganduje of excluding tertiary students from the program's beneficiaries as he claimed was the case during the Kwankwaso administration.
"It should also be on record that total free education being operated by Rabiu Musa Kwankwaso was given free of charge, without any foreign or local loan from anywhere.
"The so-called free education being operated by governor Ganduje is for a cost.
"Though it is partly funded by some donors, I learnt that he has collected N15 billion loan, for what?" Mr Doguwa said.
He also criticised the handling of the COVID-19 pandemic by the Ganduje administration.
"The way it was handled was nothing to write home about.
"Poor people were put in lockdown without palliatives.
"Even in the steering committee you put children you loved against professionalism. People were not fully sensitised.
"Look, the governor made a pronouncement that the government will give palliatives to 500,000 people of Kano out of about 20 million population.
"Even at that, the governor later said they are starting with 50,000 people, where only four people were selected from each political ward. It is just a sham, and it will not solve the problem." Mr Doguwa said.
Our government has done well
However, Kano state commissioner for youths and sports, Kabiru Ado Lakwaya dismissed the allegations as mere ranting by the opposition.
Mr Lakwaya told Kano Focus that despite challenges, the government has achieved huge successes in the areas of education, health, economy, youths, transportation and infrastructure.
He said Mr Ganduje is championing the integration of Almajiri into the formal education sector.
"The policy on Almajiri repatriation will continue as it sees the move an opportunity to make life better for them as citizens.
"It is a collective effort by northern governors to tackle insecurity in the region." He said.
The commissioner also said contrary to claims by the opposition of lapses in the handling of Covid 19 pandemic, Mr Ganduje was the first governor in Nigeria to set up an isolation centre even before the virus reached Kano.
"He imposed movement restrictions and banned inter-states movement all in an effort to prevent the spread of the virus in Kano." Mr Lakwaya said.
He also dismissed allegations that the government's only achievement was the balkanization of the Kano Emirate.
"Even the opposition are now happy with the creation of the new Emirates as it helps in developing their communities.
Much needs to be done
Meanwhile, a political analyst, Kabiru Sufi said Mr Ganduje's second term has achieved a pass mark in the education sector.
Mr Sufi, who holds a PhD in Political Science, told Kano Focus that the government needs to double its efforts to fulfil its promises in education.
"A special launch was made a bill has been taken to the state assembly to secure funds for the program."
"Launching the program is not enough, as more need to be done, government should redouble effort to actualize the projects, but fairly speaking, government needs to do more." Mr Sufi said.
The political scientist said the government has also recorded success in infrastructural development though most of the projects are still under construction.
He however argued that critical sectors like agriculture and water supply were not given deserve priority yet, and water supply continues to remain major problem for Kano residents.
Mr Sufi said the government has failed to fulfil its promise of establishing a world class cancer centre though it has launched the project.
He added that the COVID-19 pandemic has exposed many problems in the health sector which need serious attention.
Emir Bayero reverses father, returns Dan Agundi to Emirate Council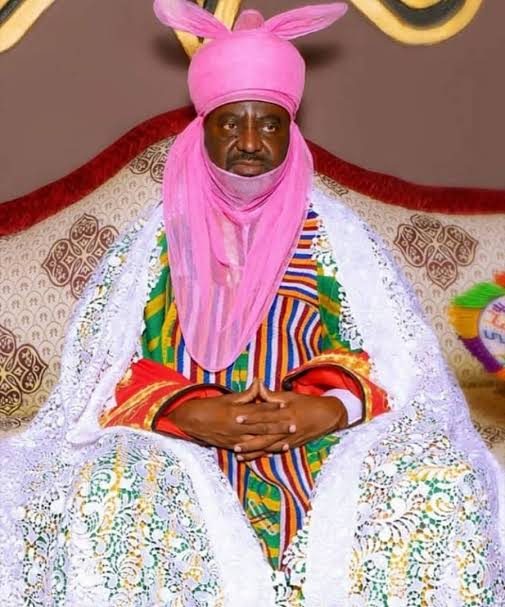 Maude Rabiu Gwadabe
The Emir of Kano Aminu Ado Bayero has approved the appointment of deposed Sarkin Dawaki Mai Tuta Aminu Babba Dan Agundi as Sarkin Dawaki Babba and member of Kano Emirate council.
Kano Focus reports that this is a reversal of the decision taken by the monarch's late father, Emir Ado Bayero who deposed Mr Dan Agundi for insubordination.
Mr Dan Agundi's new appointment is contained in a letter obtained by Kano Focus on Monday written to secretary to the state government Alhaji Usman Alhaji by deputy secretary of Kano Emirate council Sarki Waziri (Dan Rimin Kano).
The late Emir Bayero had in 2003 dethroned Dan Agundi as District Head of Gabasawa and Sarkin Dawaki Maituta over alleged insubordination.
Emir of Kano tasks TCN on electricity supply
Kano Emirate to constitute anti-rape committee
Supreme Court upholds late Bayero's deposition of Aminu Babba
Mr Dan Agundi was accused of disobeying an order from the late emir, who invited him to appear before him.
Shortly after his dethronement, Mr Dan Agundi dragged the late emir and Kano emirate council to a state high court for redress.
The high court judge, Sadi Mato ruled that Dan Agundi be reinstated and be paid all his entitlements.
However, the Kano Emirate Council appealed the judgment but the Court of Appeal also affirmed the verdict of the lower court.
The Emirate Council under deposed Emir Sanusi II, filed an appeal at the Supreme Court challenging the judgments of the two lower courts.
On June 5, 2020 – six years after the death of late Ado Bayero – the Supreme Court affirmed Emir Ado Bayero's decision of sacking Aminu Babba Dan'agundi as Sarkin Dawaki Mai Tuta and District head of Gabasawa.
Neither Emir Aminu Ado Bayero nor the Kano state Emirate Council has explained their reasons for returning Mr Dan Agundi as Council Member with the new title of Sarkin Dawaki Babba.
Meanwhile Emir Bayero has also appointed his elder brother deposed Chiroman Kano Sanusi Ado Bayero as Wamban Kano and member of Kano Emirate council.
Mr Sanusi Bayero was appointed Chiroman Kano by his father, former Emir Ado Bayero, and was believed to be his favored successor.
However, when he failed to secure the throne after his father's death, Mr Sanusi Bayero exiled himself to Abuja and refused to pay homage to Emir Sanusi II in line with Kano Emirate tradition.
His action prompted Mr Sanusi to sack him and replace him with his younger brother the present Emir of Bichi, Nasiru Ado Bayero.
The new Wamban Kano has since paid homage to Emir Bayero which signaled his resumption to the Kano Emirate fold.
Kano state government is yet to approve the new appointments.
College of Education donates house to staff who converted to Islam
Nasiru Yusuf
Sa'adatu Rimi College of Education, Kumbotso through its Charity Trust Fund, SAR-TA'AWUN, has donated a 3- Bedroom flat at Wailari Na'ibawa to one of its staff Abubakar Miller.
Kano Focus reports that Abubakar Miller accepted Islam on Thursday July 2, 2020.
Provost of the college, Yahaya Isa Bunkure said the gift was to strengthen the Islamic brotherhood.
Mr Bunkure described Malam Abubakar as a hardworking and dedicated staff who has done a lot to the development of the College and urged him to maintain the tempo.
Why I joined the Army – Kano female recruit
The beneficiary, Abubakar Miller described the day as a memorable one which he will never forget.
He said he was overwhelmed by the love, care, and brotherhood shown to him.
Mr Miller pledged to be more dedicated to his duties and prayed to Allah to grant his mercy to the college community.
Emir of Kano tasks TCN on electricity supply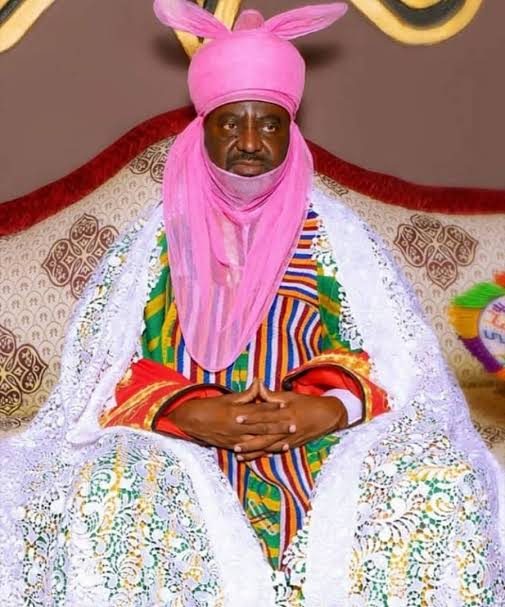 Nasiru Yusuf
The Emir of Kano Aminu Ado Bayero has tasked Transmission Company of Nigeria (TCN) to improve electricity supply in Kano.
Kano Focus reports that the Emir gave the charge while receiving the management of the company on a courtesy visit to his palace.
Mr Bayero described electricity as vital towards the socioeconomic development of any society.
He appreciated the effort of the management in addressing the electricity shortage in the country.
Why I joined the Army – Kano female recruit
Kano Emirate to constitute anti-rape committee
Kano owes foreign students N800m scholarship – Official
TCN Managing Director, Sule Ahmad Abdulaziz told the Emir that they were at the palace to intimate him on the installation of a new transformer in Bichi local government area.
It could be recalled that the Federal Government, through the Ministry of Power recently authorized the installation of a 30 MVA, 132/133 KV Mobitra transformer at Bichi.
The civil works for installation of the transformer have already commenced and when completed, the transformer will be installed under the 132KV Kano/Kankia/Katsina Line 1 at Bichi town.
Mr Abdulaziz told the Emir that  other areas that will benefit from the work include Rimin Zakara, Jogana and Walalambe all in Kano state.