Remarkable attributes of late Emir Ado Bayero
Mukhtar Yahya Usman
June 06, 2020 marks the 6th anniversary of the death of the 13th Fulani Emir of Kano, Alhaji Ado Bayero whose reign lasted 51 years.
Kano Focus went down memory lane with elder statesman and prominent Kano citizen, Alhaji Tanko Yakasai on the major legacies of the late emir.
Here are some excerpts:
Most cosmopolitan Emir
Ado Bayero was one of the most cosmopolitan Emirs in the history of Kano.
As a prince, he used to mix with commoners, which was unusual at that time.
There was a division in Kano between the Hayin Fulani and Bakin Kasuwa.
While the former is the territory of the Fulani aristocracy and their slaves, the latter belongs to the indigenous Hausa traders and artisans.
However, Ado Bayero used to frequent the joint of a bicycle hirer Baban Hajiya at Bakin Kasuwa where he used to mix with commoners.
Royal slaves tried to stop him but that made him popular among the populace.
First Emir to speak English
Emir Ado Bayero was the first Kano Emir to speak the English language.
This enabled him to speak directly with foreigners without recourse to interpreters to the chagrin of palace officials.
Educational Development
The late Ado Bayero promoted educational development in his domain especially Islamic education.
He established an Islamic school within the Emir's palace and thousands of Islamic schools were established during his reign.
He also helped in the development of other schools such as the School for Arabic Studies (SAS), Gidan Makama School and Rumfa College.
Promoting Islam
The late Emir Ado Bayero established hundreds of Friday mosques during his reign as well as several centres of Islamic studies.
He also brokered peace among several contending Islamic sects in Kano.
Peace-builder
The late Emir Bayero played a major role in promoting peace in Kano Emirate.
In 1971, Kano faced series of fatal attacks by armed robbers and the citizens rushed to the Emir for succor. It was his intervention that solved the problem.
Also when Kano-born military president General Murtala Muhammad was assassinated in 1976, it was the Emir that defused the tension in Kano and averted an outbreak of violence.
During the Maitatsine crisis in the early 1980s the late Ado Bayero also played a major role in pacifying the populace.
Cultural Promotion
The late Ado Bayero promoted Kano culture especially through durbar performances.
Some of the international dignitaries that were hosted to a durbar by the late monarch included British Prime Minister Margaret Thatcher, Zimbabwean President Robert Mugabe, Senegalese President Leopold Sedar Senghor, and many others.
Five factors that increase divorce rate in Kano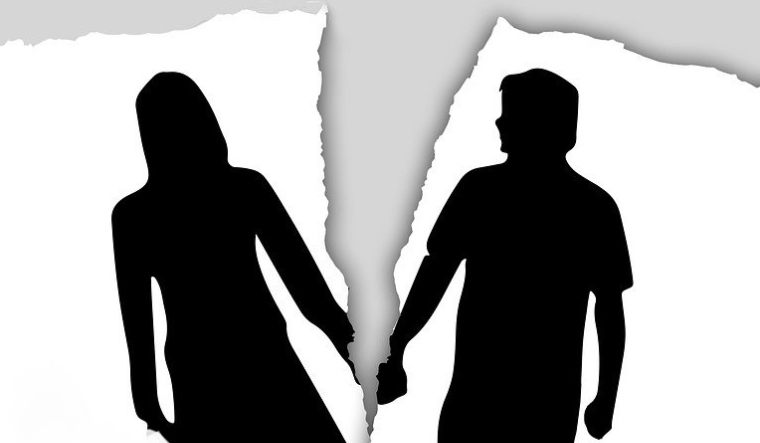 Aminu Abdullahi
A sociologist at  Bayero University Kano (BUK) Aminu Sabo Dambazau has identified five factors that increase the  rate of divorce in Kano state.
Mr Dambazau told Kano Focus on Thursday that the factors including mismatched characters, rivalry, forced marriage, suspicion, and dissatisfaction.
Mismached characters
Mr Dambazau said intending couples rush into marriage without understanding each other.
"Some people misuse the courtship period in solely expressing their feelings without exploring the characters and expectations of their partners.
"They neither understand the obligations and responsibilities of marriage nor do they have the chance to find out the characters, habits, and life views of each other.
"Therefore after marriage when their true characters appear they would start to have problem in their marriages." Mr Dambazau said.
Rivalry
The scholar said about 45% of divorce cases in Kano state are caused by co-wife rivalry.
He said a lot of marriages come to an end the moment the husband starts wooing a second wife.
"Most women do not accept a co-wife and prefer to end the marriage than share their husbands with another woman.
"This habit leads to the breakup of many marriages," he stated.
Forced marriage
Mr Dambazau said another major factor that causes divorce in Kano state is forced marriage.
He said women are still forced into marrying a man they do not love due to financial or social pressure on the parents.
"Whenever a wife doesn't like her husband she will do anything possible to get a divorce.
"Frankly speaking, forced marriage will never last as no one can stay with a person he hates," he stated.
Suspicion
The BUK sociologist said suspicion among couples contributes immensely to the high rate of divorce in Kano state.
"No couple will live in peace as long as they are suspicious of one another.
"Unfortunately this is a growing problem as some women always check their husband's phones in order to find incriminating evidence." Mr Dambazau said.
Dissatisfaction
He added that some husbands fail to gratify the needs of their wives such as feeding, clothing, and sexual desire.
"Whenever a husband fails to feed his wife he will not get respect from her.
"How will you marry a woman when you cannot cater for her needs?
"This is what is happening in our society." The lecturer said.
The road to divorce
Some divorcees in Kano corroborated the scholar's findings.
Maryam Abdullahi, mother of a one year old child said she left her husband after a year because he refused to allow her continue with her studies.
"I was married off to him immediately after completing secondary school even though I told my parents that I want to continue to a higher institution.
"Before the marriage, he promised to allow me continue with my education but he broke the promise after our wedding." She said.
Ms Abdullahi said she does not regret her decision to end the marriage.
"By God's will I'll fulfill my ambition and I'm optimistic to have my desired husband," Maryam said.
Unfair husband
Another divorcee Surayya Abubakar whose marriage ended after eight months said her husband was giving priority to her co-wife.
"He favored her over me and used to buy things for her that he was not buying for me.
"When I complained, he divorced me.
"Our parents met several times but the mediation was in vain as he did not change.
"I also asked him if I was offending him but he said I wasn't." Ms Abubakar said.
I'll never marry again
But Ramla Yusuf whose marriage lasted five months explained that her husband was a fraud who posed as a rich business man before the marriage.
"I realized that he was a liar during the wedding dinner when he couldn't provide the bridal gown.
"He lied that he owned a big house but I was taken to an old rental house.
"It turned out that he was jobless and penniless.
"I really suffered in his hand and after only five months I asked him to divorce me." She said.
Ms Yusuf added that she does not plan to marry again as she didn't know that marriage could be so painful.
Dirty woman
On his part, a male divorcee, Usman Shehu said he divorced his wife after a year of marriage because she was dirty and did not know how to cook delicious meals.
"I cautioned her to change her habit but she refused and I also complained to her parents but still nothing changed.
"I swear she can spend two days without taking a bath – she was not a wife anybody will bear to live with," Mr Shehu said.
Another person Umar Ibrahim said he divorced his wife because she did not respect him and his family.
"We married for love but I did not know she was bad until she came to my house.
"She cheated me severely and also inflicted tension between my family and I," he lamented.
Mr Ibrahim said has been sleeping well since he divorced her two months ago.
How to reduce divorce in Kano
Mr Dambazau, who has a PhD in Sociology, said the best means of reducing the rate of divorce in Kano state is to revive the defunct Zauren Sulhu community forum established by the Ibrahim Shekarau administration.
"Zauren Sulhu was one of the ways to discuss community issues such as marital problems.
"The forum will listen to both sides and counsel them without leading to divorce. He said.
Mr Dambazau said the families of the couples can mediate and save the marriages from divorce.
Islamic perspective
An Islamic cleric Nuhu Muhammad said there are things that couples should observe before getting married.
"Every woman or man should make sure their partner has Islamic knowledge and good character.
"Prophet Muhammad (pbuh) said you should marry whoever you agree with his religiosity," he said.
Mr Muhammad advised couples to avoid telling lies before marriage because most marriages breakdown due to false expectations.
"They don't display who they are because they blindly want to possess each other so after the marriage when the truth is revealed they divorce." The Islamic scholar said.
He therefore advised couples to build their marriages based on the teachings of Islam and exercise patience with one another.
Barren women, male soldiers most eligible marriage partners in Kano – Matchmakers
Sabiu Kabuga
Barren women and male soldiers are the most eligible marriage partners in Kano state according to matchmakers.
Kano Focus reports that women who own houses and rich businessmen are the next most eligible category.
A matchmaker, Amina Ahmad of Sani Mainagge Kano city said barren women are most eligible because men fear the burden of catering for children.
Ms Ahmad who has been a matchmaker for 43 years said her female clients prefer soldiers and other paramilitary personnel.
"Most men now demand for barren women to marry.
"Apart from barren women, the male clients also look for women who own houses.
"The female clients look for men in uniform such as customs and immigration officers but they prefer soldiers." Ms Ahmad said
The matchmaker said due to so much demand, she had to invite soldiers from Bukavu Barracks, Kano.
"They were very excited and came to my house to meet the women.
"However most of them were old and my clients prefer young soldiers." She said.
Another matchmaker, Shu'aibu Rabi'u confirms to Kano Focus that male suitors prefer barren women.
Mr Rabiu, who is the chairman Kano state association of matchmakers, said barren women are most eligible for two reasons.
"Some men have a strong libido but the fear of conception prevents them from frequent intercourse.
"And some don't want to have children because they already have enough from other women." Mr Rabiu said.
He said matchmakers determine a barren woman based on her marital history.
"A divorced woman whose former co-wives had children with her ex-husband is deemed to be barren." Mr Rabiu said.
How the process works
Some matchmakers collect a fixed amount from their clients while others vary the price.
Ms Ahmad says she charges both male and female clients N1,000 only.
"And if they get married I also collect anything the couple gives me as a gift." Ms Ahmad said.
However Mr Rabiu charges male clients N2,000 while female clients pay N3,000 only.
"But those men seeking women that own houses pay N5,000 fees." He said.
Mr Rabiu adds that after the marriage he collects one piece of African Print, soap, cream, and a percentage of the bridal price.
He however said there are matchmakers that collect up to N50,000 from clients before they connect them with their desired spouse.
We are not pimps
Mr Rabiu said the major challenge of the matchmaking business is insincere suitors.
"Sometimes we get clients who want to use us as pimps.
"When we connect them with marriage partners they end up propositioning them.
"So I always advise my female clients to report such men to me.
"I have a way of dealing with them." Mr Rabiu said.
Covid-19: How private school teachers are suffering in Kano
Aminu Abdullahi
Private school teachers in Kano are suffering from loss of income due to six months of schools closure caused by Covid-19 restrictions.
Kano Focus reports that unlike their public schools counterparts, private school teachers do not receive salaries during school vacations.
A private primary school headmaster at Kwarin Barka area of Kano metropolis, Hussain Abdulhamid said the school closure means he cannot afford to feed his family.
"I approached the school proprietor for assistance but he said he cannot help me because he is not generating income from the school.
Covid-19: Imam urges Ganduje to reopen schools
COVID-19: Kano orders schools to close for 30 days
"I have to resort to clearing gutters in my area to get some token amount for the upkeep of my family." He said.
Mr Abdulhamid lamented that school proprietors employ teachers with the offer of monthly salaries but end up paying only during term time.
Another private school teacher at Rijiyar Zaki area of Kano metropolis, Asma'u Farouk Sa'ad corroborated the statement.
"Proprietors collect a huge amount of money from parents but the salary is too low and they do not pay us during holidays." She said.
Ms Sa'ad said she gives private lessons to pupils during the Covid-19 shutdown to sustain herself.
Why schools don't pay teachers
Reacting to the issue, deputy president National Association of Proprietors of Private Schools (NAPPS) Maryam Magaji said the association is aware of the challenges being faced by teachers due to the Covid-19 pandemic.
Ms Magaji however said private schools cannot pay teachers during holidays.
"The school fees are not enough for us to pay salary during breaks and also manage school activities.
"Also, some parents do not pay school fees at the right time making it difficult to pay our staff even during the term.
"But we are going to have a meeting with proprietors on the ways of assisting the vulnerable at least with half of their salary", she said.
Government cannot compel payment
The Kano state Private and Voluntary Schools Management Board has the responsibility of regulating private schools.
However Executive Secretary of the Board, Musa Abba Dankawu said the agency has no right to compel proprietors to pay their staff when schools are on vacation.
"We only give guidelines of establishment but we can't tell a proprietor how to manage his school.
"Every school has terms and conditions and so each pays its teachers according to its income. Mr Dankawu.
The executive secretary however urged any private school teacher that has a problem with his school to report to the Board.