Femi Adesina MUST respect our tears
Abba Gwale
It always takes presidential media aides days, weeks or even a month before they respond to some of the issues that need their voice because of their less interest in the matter or their perpetual pretense that they are not aware of the incidents that need presidential attention.
Northern Nigeria has become the epicenter of senseless killings, due to the inability of our leaders to protect the lives and properties of the people that came out en masse to cast their votes for them on Election Day to represent them in various positions as enshrined by the constitution.
Everybody knows that Northern Nigeria is bleeding because of the incessant attacks by bandits, Boko Haram fighters, kidnappers, cattle rustlers, armed robbers and communal conflicts bedeviling our North.
Some of the schools in the affected areas have now become IDP camps.
Bandits chased the community members out of their houses, farms and markets in daylight attacks and our leaders shut their eyes pretending they don't know what is going on in the region that contributes more than half of the votes which the president got during election.
Femi Adesina's insensitive expletives to Northern leaders show that the president himself isn't aware of what is going on in Katsina – his home state – Borno, Zamfara and some parts of Sokoto states.
As a media aide to the president of Nigeria, Femi should be tough-minded, respectful, tolerant and calm when responding to the issues that force somebody or group of people to cry out asking those responsible to save their lives.
Insecurity is real
When something bad happens to people, you should not insult the victims for their reactions; Professor Ango Abdullahi did not deserve Femi's harsh words just because he condemned his paymaster's inaction towards the current situation.
Adesina should have put himself in our shoes and imagine he was the victim or nursing the victims and he has that strong voice.
I don't think he can keep his mouth mute because he is comfortable with the way government is responding to the situation.
The impact and pains are for those who washed and buried the bodies of innocent people that have been killed by confident bandits who sometimes send letters to the prospective target to alert them and subsequently execute the attack without fear of being stopped by the security personnel.
Femi must agree that the constant attacks by bandits and Boko Haram in Northern Nigeria are enough to show that the security situation in the country is bad and people are tired of their flimsy excuses because we never experienced the kind of situation we are in.
Shocking reaction
The Northern Elders Forum (NEF) lamented Buhari's government over the rate of insecurity in the North and accused it of failing to curtail the situation in a statement, which is not political.
But in his swift reaction, Femi Adesina called Ango a Former Vice-Chancellor, "mere irritant and featherweight" and called the organization "a quasi-organisation" that boasts of no credible membership, and called its leader a general without troops and a paper tiger.
Elders are elders, and they need to be respected.
Tears are tears and Femi Adesina MUST respect our tears.
I am sure he will not treat his people the way he does our elders.
We were "SHOCKED".
We are from the North, we are the victims, the incapacitated president is our son, but we are dying every day as a result of his inaction, our socio-economic condition is in wayward situation that needs presidential attention which we might not get.
Adesina's galling and eerie behavior towards our elders and our region is uncalled for and Professor Ango Abdullahi did not deserve those kinds of words from the pseudo-nationalist Adesina because he did not say things that are not correct.
Bandits and Boko Haram have been killing people in hundreds. There are gory pictures on both   national dailies and social media platforms of the suffering communities.
Dead bodies litter the ground and new IDP camps are emerging.
Most of the killings are happening to unarmed people that are struggling for their lives in the suburbs.
The victims are farmers and in this rainy season, we need food from the innocent farmers.
Now, we don't need roads and airports, we only need food and we need to live.
We need a peaceful North – we were in peace – please we need to live.
Abba Gwale, journalist and public affairs commentator writes in from Kano.
Unusual signs may emerge on Laylatul Qadr – Alakarmawi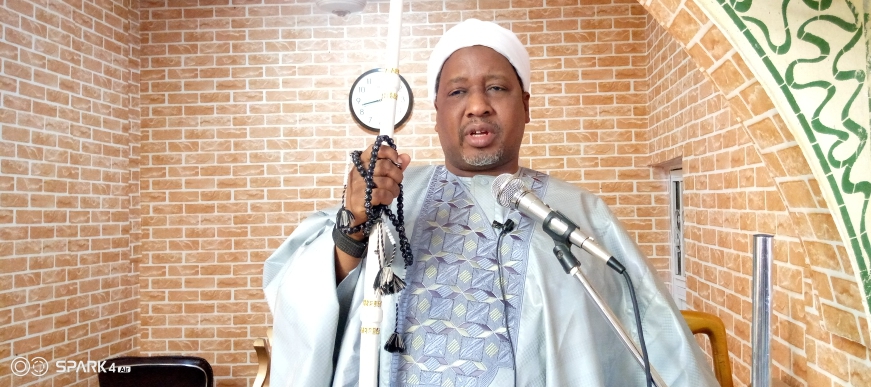 Nasiru Yusuf
A renowned Islamic scholar in Kano Sheikh Muhammad Nazifi Alkarmawi said it is sometimes possible to witness unusual signs on Laylatul Qadr.
Kano Focus reports that Sheikh Alkarmawi revealed this while delivering his Friday sermon.
He said Laylatul Qadr is one of the most sacred nights in Islam found in the last ten days of Ramadan.
According to him it is sometimes possible to witness unusual signs on the night.
Some of the signs highlighted by the Imam is the night is serene, quiet and shining where the temperature is neither hot nor cold and the moon shines clearly.
Sheikh Alkarmawi said Prophet Muhammad peace be upon him used to double effort in the last ten days of Ramadan aimed at witnessing the night.
He described as a weak a narration wich declared twenty seventh night of Ramadan as Laylatul Qadr, and urged adherents to seek the night in the last ten days of the holy month.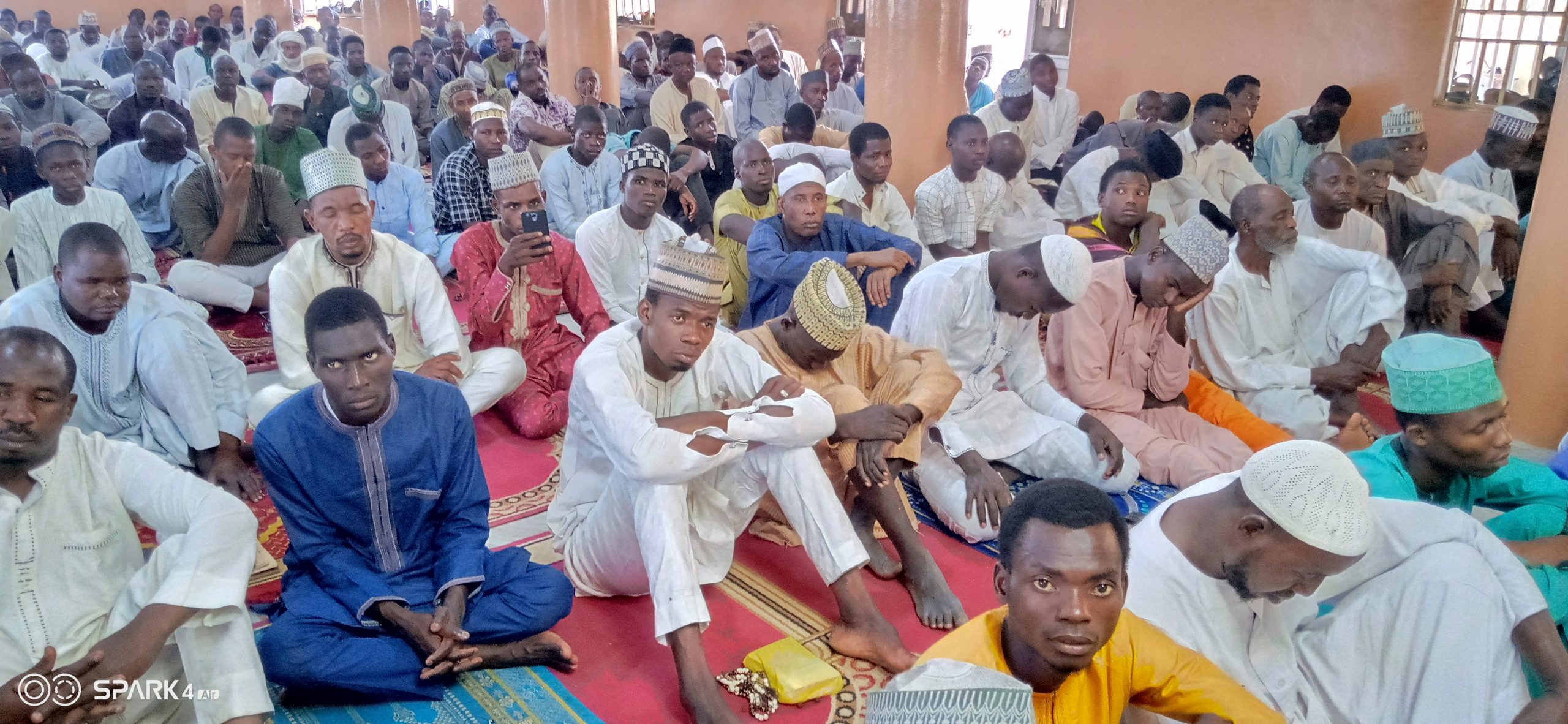 On the recommended acts in the night, Sheikh Muhammad Nazifi Alkarmawi cited a hadith narrated by Nana Aisha which prophet taught Muslims to recite 'Allahumma innaka afuwun, tuhibbul afwa, fa'afu anna.
He also admonished faithful on supplication, forgiveness, upholding good deeds and assisting the needy.
Professor Abdalla Uba Adamu at 65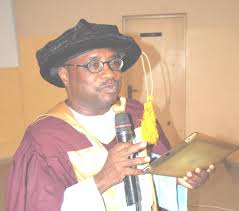 On this day, April 25, the immediate past Vice-Chancellor of the National Open University of Nigeria (NOUN), Professor Abdalla Uba Adamu, clocked 65 years.
He was the VC of NOUN from 2016 to February 11, 2021. When his tenure ended, he returned to his former duty post at Bayero University, Kano, but then took sabbatical work as Visitor at Kaduna State University (KASU), Kaduna, on March 1, this year.
Born in Kano City on April 25, 1956, Adamu is unarguably one of the leading academic lights in Nigeria. He obtained a professorship each in Science Education and in Media and Cultural Communication, both from Bayero University, in 1997 and 2012 respectively. Indeed, he is one of very few academics in the country to have attained the feat of a double professorship.
Adamu is an international scholar, having taught media and science education courses in many Nigerian universities and around the world, including serving as a European Union Visiting Professor at University of Warsaw, Poland, in 2012, visiting professor, Rutgers University, New Jersey, and visiting professor, University of Florida in 2010. He was also Fulbright African Senior Research Scholar in 1991.
One other remarkable achievement he recorded was the development of 'hooked' Hausa language character font sets (ɓ Ɓ ɗ Ɗ ƙ Ƙ), which were not present at the advent of the Internet. The emergence of these fonts, which he created as part of his various extracurricular activities, has helped many authors, publishers, scholars, students and ordinary users in conveying the Hausa language in a way that it should be written.
Two years ago, on a day like this, I penned a birthday tribute to Professor Adamu to help celebrate his 63rd anniversary. In that write-up I did not dwell on his unfolding accomplishments at NOUN in the area of infrastructural development of the university because others had done so already. Instead, I emphasised on the then VC's human relation, which I have always found unique. And I wrote: "On that score Prof. Abdalla has remained the same person I have known for about two decades – easy-going, humorous and understanding towards all. I think this essence is a great contributory factor to the achievements he is making as a leader and chief executive.
"His approachability is rare. I know chief executives who are 'feared' – and consequently loathed – by those working under them because of their stiffness and unbendability. Some, you strictly need an appointment to see them, and their secretaries become lords because they emulate the 'man inside'.  Not Baba Prof (as we used to call him). He runs an open door policy, with a  secretary (Esther) just as approachable and nice as he is.
"Once you get into his office, you immediately feel at home. He has a joke for everyone. You will never find him mirthless or sad as if the whole world rests on his shoulders. If it is lunch-time, he offers you his food.
"That sense of humanity, for me, are as important as the infrastructure he is putting on ground at NOUN. That sensibility, plus the infrastructure and the policy transformation, will no doubt count as his best legacies when his tenure ends in February, 2021."
I daresay many at NOUN would remember him for such virtue. Happily, his successor as VC, Professor Olufemi A. Peters, is another approachable chief executive who doesn't put on airs. Even though the two men do not necessarily share the same character traits, one can say there are several points of convergence that one can easily point at – but that is a story for another day.
Meanwhile, I'd like to use this opportunity to wish Professor Abdalla Uba Adamu happy birthday and many happy returns.
Sheme is the Director, media and publicity at National Open University of Nigeria, Abuja
Remembering Ja'afar Mahmud Adam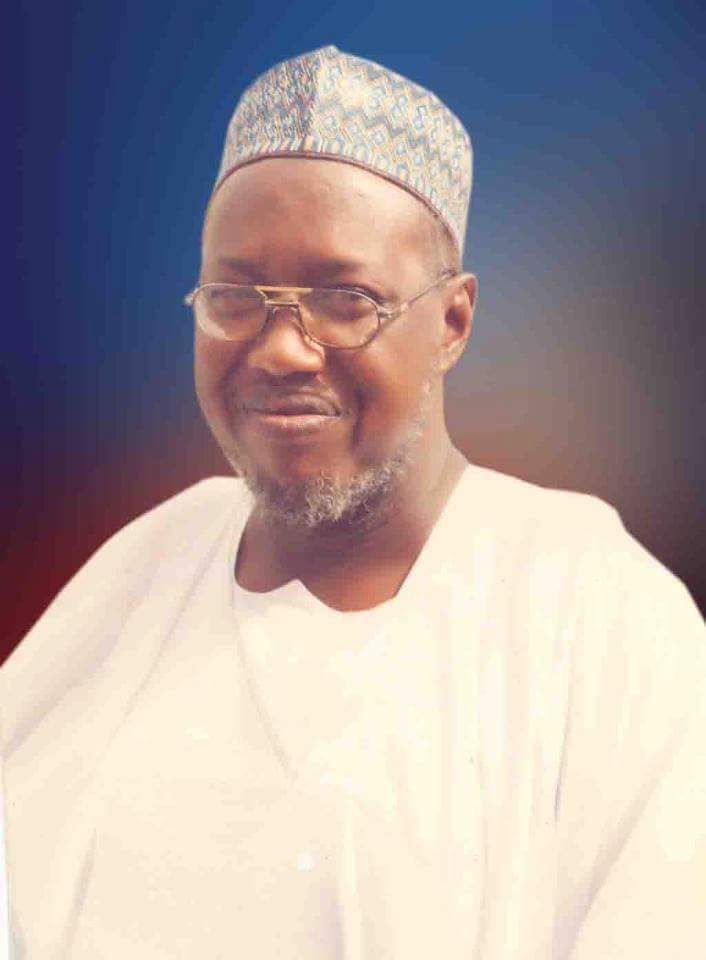 Sheikh Ja'afar foresaw the imminent monster called Boko Haram, but was brutally silenced by the assassins bullets!
Today marks the 14th Anniversary of the assassination  Sheikh Ja'afar Mahmud Adam, who was fatally shot by yet to be identified gunmen on April 13, 2007. His death was like a defoliation of the tallest tree in the forest of knowledge. He was one of the greatest preachers that ever lived; he was a scholar par excellence. In fact, he defies all the superlatives that you can ever find in  the dictionary.
Sheikh Ja'afar Mahmud Adam was not only famous for his erudition, but also for his amazing ability to foresee an imminent danger(what today becomes known as Boko Haram). He posed the most potent intellectual challenge to the outlandish and poisonous extremist ideas of Muhammad Yusuf, the notorious Boko Haram founder. He advised Yusuf, his former student, to renounce those dangerous ideas and apologize to his blind followers for misleading them.
Caught between ego and doing the right thing, Muhammad Yusuf rejected the advice because he didn't want to lose face by admitting to his brainwashed followers that he was wrong. The rest is history. We are today paying heavily for his stubborn resistance to reason. His poisonous ideas have so deeply settled in the hearts and minds of his credulous Boko Haram  followers that they thought God is on their side and that  any Muslim  who opposes their violent extremism is automatically an infidel or an enemy.
Sheikh Ja'afar Mahmud Adam was thus vindicated; the grave danger he foresaw is now consuming us, destroying lives, schools and disrupting our social and economic life. Since 2009, more than 15,000 lives were destroyed by the Boko Haram terrorism. Because extremism paralyses a man's capacity to think and reason, the terrorists are not even perturbed by the consequences of their atrocities, let alone give a moment's thought to compassion and humanity.
I won't challenge anyone who thinks Boko Haram had a hand in Adam's death because putting two and two together, it is impossible not to reach that conclusion. Because of their extreme brutality, taking out a scholar who represented the greatest intellectual challenge to their poisonous ideas is not beyond them.
May the soul Adam continue to rest in peace! May Allah  forgive his shortcomings and eternally  reward his great deeds! Amin!
NOTE: I originally wrote this tribute to Sheikh Jafar Adam on April 13, 2018. As we mark the 14th Anniversary of his dastardly assassination today, I find it worthy to reproduce the tribute. He was an extraordinary scholar that deserves such honour.
Na-Allah Mohammed Zagga is a media consultant at Atiku media organization