Sports journalist emerges village head of Malikawa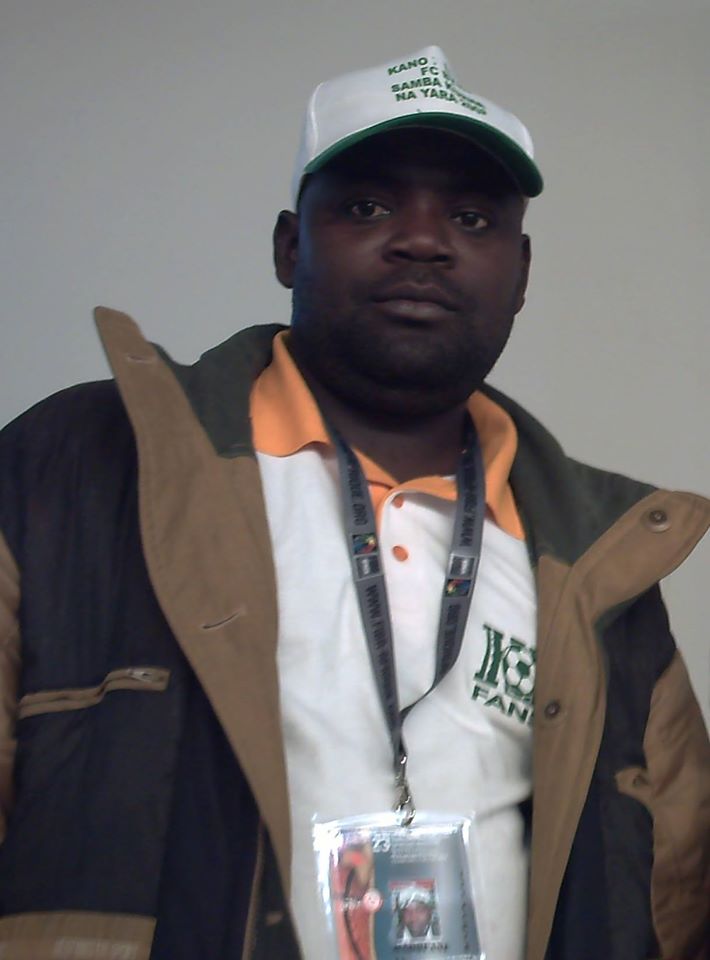 Nasiru Yusuf
The Kano state chairman of Sports Writers Association of Nigeria (SWAN) Lurwanu Idris Malikawa has been elected village head of Malikawa Garu in Bichi Emirate.
Kano Focus reports that Mr Malikawa was elected on Sunday to succeed his elder brother Hamza Idris, a retired assistant commissioner of police who died recently.
Mr Malikawa, a seasoned sports broadcaster at Radio Kano is also the spokesperson of Kano Pillars Football Club.
He was unanimously elected as eighth Dankarfau, village head of Malikawa by all stakeholders including the Chief Imam of Malikawa, Sarkin Kasuwa Sarkin Fawa, Sarkin Magina, Sarkin Aska, traditional title holders in the town and ward heads.
The election was conducted in the presence of district heads of Bichi and Tofa Abdulhamid Ado Bayero and Isyaku Umar Tofa.
The Emir of Bichi, Nasiru Ado Bayero is expected to  formally turban the new village head in his palace.
The village headship of Malikawa goes with the title of Dankarfau due to the role the town played in battling Emir of Damagaram Amadu Kuren Daga, who waged several attacks against Kano Emirate during th reign of Alu Mai Sango, prior to colonial occupation.
The old town of Malikawa had a wall with eight gates.
However, the residents were forced to shift to its present location due to floods.
Kano refutes trending story on women driving ban
Nasiru Yusuf
Kano state government has described as fallacious a trending story on social media platforms on a purported plan to officially disallow women regardless of any faith from getting behind the wheel.
KANO FOCUS reports that the state commissioner for Information, Muhammad Garba who made the clarification in a statement issued on Thursday, said government had at no time contemplate on the matter.
He said the story, which could not be traced to any credible source, was nothing but the imaginary thinking of the authors.
"The trending story lacks any credibility and that is why it is wholly attributed to a source that cannot be substantiated,'' it added.
Mr Garba pointed out that if at all there was such plan, the state government does not have to be involved in any secretive meeting to decide on a critical issue that has to do its teeming populace.
The commissioner stated further that even Saudi Arabia which for decades had laws that sanctioned women from driving has, after all, lifted the ban in 2018.
He said it was interesting that some of the scholars quoted to have supported the alleged ban have already dissociated themselves from the story.
Clerics denied the story
Earlie on Wednesday, some clerics alleged to have floated the ban Salisu Shehu, Abdallah Gadonkaya and Sani Rijiyar Lemo have all refuted the story.
In a text message sent to KANO FOCUS Shehu described the story as 'completely false and mischief.'
"It is completely false. It is a mischief. I think some wicked people are desperate about causing unnecessary confusion, controversies and disaffection among Kano Scholars," he said.
Rijiyar Lemo alleged that the story was concocted by Shiites who were not happy with the outcome of clerics debate with controversial Kano preacher Abduljabbar Kabara.
"Our attention has been drawn to a fake news in circulation, claiming that some ulama in Kano, including my humble self, have tabled a plan to stop women from driving in the state.
"This story, in all certainty, was hatched and being peddled by some Shi'ite elements, who are not happy with the outcome of AbdulJabbar's saga.
"You are urged to discard this false story. May the Almighty protect us from the evils of our enemies," Rijiyar Lemo said.
Gadonkaya, on a Facebook post described the story as 'fake news'.
"I, Abdullah Usman Umar Gadon Kaya strongly say that this is a fake news. I don't have any hands in it. It's the act of enemies who want to  crack peace in our dear state (Kano) and Nigeria at large," Gadonkaya said.
Abduljabbar Kabara: Lawyers demand audiovisual evidence as government amends charges
Aminu Abdullahi
Lawyers defending Kano cleric Abduljabbar Kabara over blasphemy and incitement charges have urged the court to compel the prosecution to present audiovisual and documentary evidence.
KANO FOCUS recalls that Mr Kabara has been arraigned before an Upper Sharia Court at Kofar Kudu, Kano City presided by Ibrahim Sarki Yola.
Mr. Kabara's lead counsel Sale Muhammad Bakaro entered the plea at the resumed sitting of the court on Wednesday morning.
He petitioned the court to compel the prosecution to present its evidence in the next sitting.
Abduljabbar accuses Ganduje of linking him with Boko Haram, Maitatsine
Meanwhile prosecuting counsel Aisha Muhammad pleaded for an adjournment to enable the Kano state government to amend the charges presented in the First Information Report.
The presiding judge Mr Yola adjourned the trial to August 18, 2021.
Ganduje presents appointment letters to 56 doctors, health workers
Nasiru Yusuf
Governor Abdullahi Umar Ganduje has on Tuesday presented appointment letters to fifty six medical doctors and other health workers deployed to the State Primary Health Care Management Board.
KANO FOCUS reports that Ganduje made the presentation on Tuesday at Primary Health Care investment summit 2021, held at Coronation Hall, Government House, Kano.
Ganduje said the move is part of his administration's commitment to improve health care delivery in the state.
 "The state government has set up a committee under the leadership of the Chairman Governing Board of the State Primary Health Care Management Board, the Madakin Gaya and District Head of Ajingi, and representatives from the office of the Secretary to State Government, Ministry of Health, Ministry for Local Governments.
"Others are representatives from the five Emirates in the state. With the Secretariat at the State Primary Health Care Management Board."
"The committee would be updating the government and the people of Kano state on regular basis, on the achievements and success recorded.
"In order for us to achieve the desired goals, we must collaborate with development partners, government organisations and community. So all all hands must be on deck to also address the long term systematic health care system for the full implementation of the minimum service package," Ganduje said.