Emir Bayero reverses father, returns Dan Agundi to Emirate Council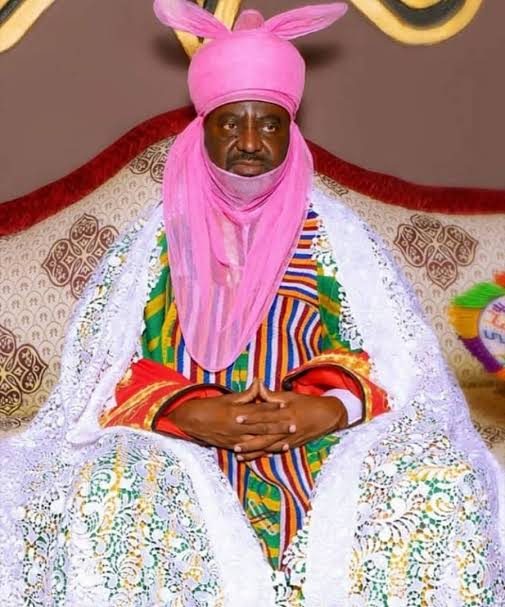 Maude Rabiu Gwadabe
The Emir of Kano Aminu Ado Bayero has approved the appointment of deposed Sarkin Dawaki Mai Tuta Aminu Babba Dan Agundi as Sarkin Dawaki Babba and member of Kano Emirate council.
Kano Focus reports that this is a reversal of the decision taken by the monarch's late father, Emir Ado Bayero who deposed Mr Dan Agundi for insubordination.
Mr Dan Agundi's new appointment is contained in a letter obtained by Kano Focus on Monday written to secretary to the state government Alhaji Usman Alhaji by deputy secretary of Kano Emirate council Sarki Waziri (Dan Rimin Kano).
The late Emir Bayero had in 2003 dethroned Dan Agundi as District Head of Gabasawa and Sarkin Dawaki Maituta over alleged insubordination.
Emir of Kano tasks TCN on electricity supply
Kano Emirate to constitute anti-rape committee
Supreme Court upholds late Bayero's deposition of Aminu Babba
Mr Dan Agundi was accused of disobeying an order from the late emir, who invited him to appear before him.
Shortly after his dethronement, Mr Dan Agundi dragged the late emir and Kano emirate council to a state high court for redress.
The high court judge, Sadi Mato ruled that Dan Agundi be reinstated and be paid all his entitlements.
However, the Kano Emirate Council appealed the judgment but the Court of Appeal also affirmed the verdict of the lower court.
The Emirate Council under deposed Emir Sanusi II, filed an appeal at the Supreme Court challenging the judgments of the two lower courts.
On June 5, 2020 – six years after the death of late Ado Bayero – the Supreme Court affirmed Emir Ado Bayero's decision of sacking Aminu Babba Dan'agundi as Sarkin Dawaki Mai Tuta and District head of Gabasawa.
Neither Emir Aminu Ado Bayero nor the Kano state Emirate Council has explained their reasons for returning Mr Dan Agundi as Council Member with the new title of Sarkin Dawaki Babba.
Meanwhile Emir Bayero has also appointed his elder brother deposed Chiroman Kano Sanusi Ado Bayero as Wamban Kano and member of Kano Emirate council.
Mr Sanusi Bayero was appointed Chiroman Kano by his father, former Emir Ado Bayero, and was believed to be his favored successor.
However, when he failed to secure the throne after his father's death, Mr Sanusi Bayero exiled himself to Abuja and refused to pay homage to Emir Sanusi II in line with Kano Emirate tradition.
His action prompted Mr Sanusi to sack him and replace him with his younger brother the present Emir of Bichi, Nasiru Ado Bayero.
The new Wamban Kano has since paid homage to Emir Bayero which signaled his resumption to the Kano Emirate fold.
Kano state government is yet to approve the new appointments.
AIG orders investigation of Policeman seen voting in Kano APC Congress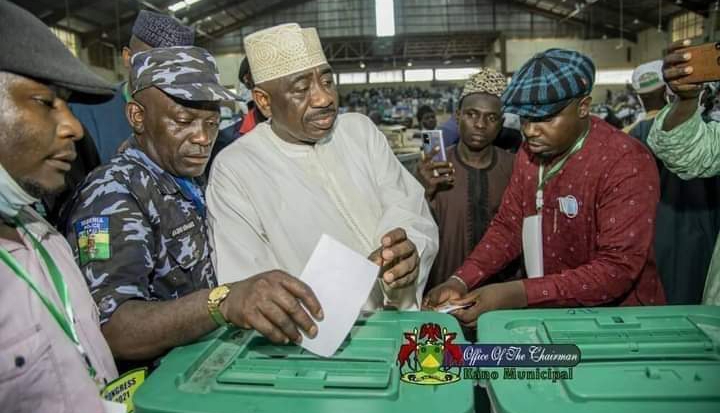 Aminu Abdullahi
The Assistant Inspector General of Police in charge of Zone Abubakar Sadiq Bello has ordered the investigation of unprofessional conduct of a policeman caught on camera voting during state congress of All progressive Congress (APC) in Kano.
KANO FOCUS reportsthat in view of the unprofessional conduct of the policeman, the AIG has referred the matter to the Zonal X-Squad for investigation.
A statement issued on Monday by Zonal Police Public Relations Officer Abubakar Zayyanu identified the police officer as Bashir Mohammed attached to the government house, Kano, from where he was deployed to work with the state Chairman of APC Abdullahi Abbas as a security aide.
Mr Zayyanu noted that if the inspector is found to have committed an offence by this action, the appropriate disciplinary measure will be taken against him.
He further assured the general public that further development on the matter will be communicated.
The statement reads in part.
"The attention of the Inspector-General of Police Zone one Headquarters, Kano has been drawn to a trending picture on social media, of an inspector of police casting vote at the recently conducted Kano State congress of the APC along with his principal, the state party chairman, Abdullahi Abbas.
"The inspector of police has been identified as Bashir Mohammed of the Special Protection Unit, Base One, Kano. The inspector is attached to the government house, Kano from where he was deployed to work with the said Abdullahi Abbas as a security aide.
"In view of this seemingly unprofessional conduct of the inspector, the AIG has referred the matter to the Zonal X-Squad for investigation.
"If the inspector is found to have committed a disciplinary offence by this action, the appropriate disciplinary measure will be taken against him.
"Finally,  we want assure members of the public that further development on the matter will be communicated please."
EFCC Grills Rabiu Kwankwaso
The Economic and Financial Crimes Commission (EFCC) on Saturday grilled former governor of Kano State, Rabiu Musa Kwankwaso over allegations of abuse of office, diversion of public funds and fraudulent allocation of government properties to cronies.
KANO FOCUS reports that Kwankwaso, a chieftain of the Peoples Democratic Party, was first invited by the EFCC in September but failed to honour the invitation as reported by Channels TV.
An associate of the politician informed Channels Television that Kwankwanso may have been invited in relation to a petition by some retired employees of the Kano State Government.
The retired employees had told the EFCC that the former governor mismanaged pension remittances to the tune of N10 billion between 2011 and 2015, to fund a housing project for his cronies.
EFCC spokesperson, Wilson Uwujaren did not comment on the interrogation of the former governor when contacted on Saturday.
Crisis rocks Kano APC as Ganduje, Shekarau hold parallel Congress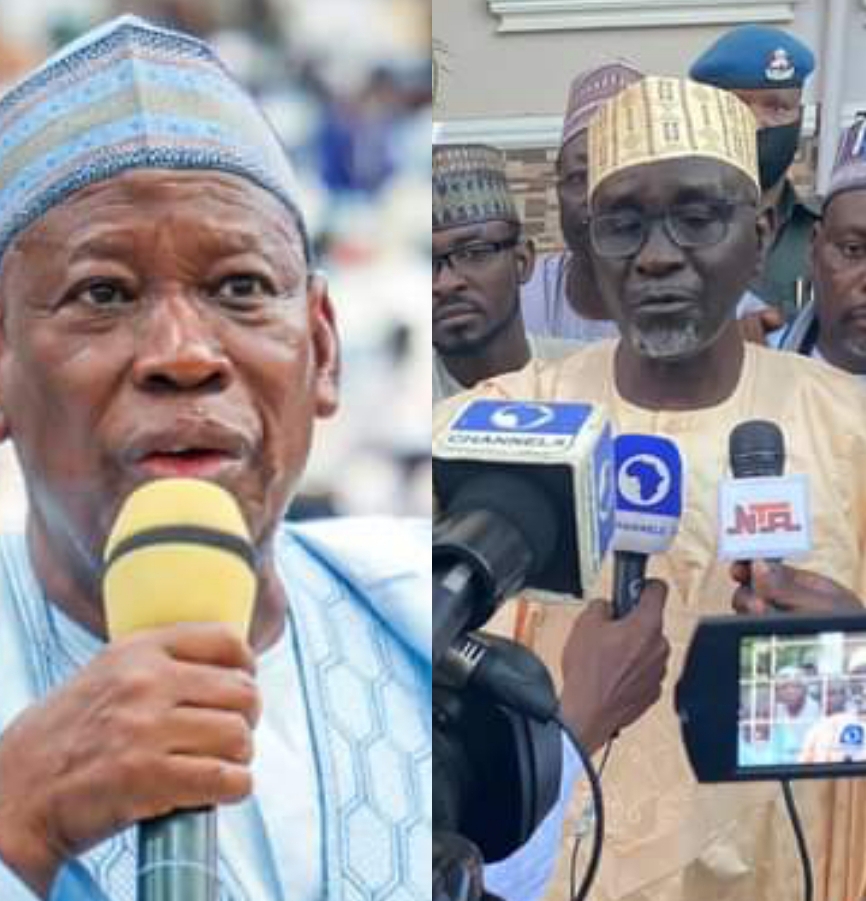 Aminu Abdullahi
Crisis rocked Kano chapter of All Progressive Congress (APC), as Governor Abdullahi Umar Ganduje and faction loyal to former governor of Kano and serving Senator Ibrahim Shekarau held parallel state congress.
KANO FOCUS reports that while Ganduje group held their congress at Sani Abacha stadium, faction loyal to Shekarau had their own at Janguza town, Tofa local government area.
Ganduje's led group endorsed Abdullahi Abbas as state chairman of APC for a second term in a consensus arrangement, while the faction loyal to Shekarau announced Ahmadu Haruna Zago as newly elected chairman of APC in Kano state.
Reports shows that the security have earlier disrupted Shekarau's camp congress at Sani Abacha youth centre and sealed the premises before they moved to Janguza where they held the election.
Below are some pictures of the parallel Congress.