Kano: Empty leadership, huge liability
Umar Haruna Doguwa
"We are apt to shut our eyes against a painful truth and listen to the song of that siren till she transformed us into beasts" – Patrick Henry
I was the pioneer elected All Progressives Congress (APC) party Chairman Kano State.
As Chairman, I organized, coordinated and spearheaded the processes and campaigns that brought Governor Ganduje to power in 2015.
It means I am well positioned to know all that has transpired before, during and after his emergence as candidate of the All Progressives Congress (APC) and as Governor.
My reasons for writing this piece today therefore are: First, I am duty bound to review and reflect on the promises and pledges we made to the good people of Kano State against the backdrop of darkness, occasioned by misgovernance enveloping Kano today.
Secondly, I write this as a True Musilm knowing fully well how all religions implore its followers to fulfill promises and pledges made by individuals or parties.
Thirdly, my reason is to echo the silent screaming of the hapless majority bearing the brunt of an inept leadership that in any case, they did not vote for.
Kwankwasiyya Ambassador
At his inauguration for a first term of office as Governor, Ganduje uttered the folllwing words: "I pledge to continue with the good works we started since the first tenure of our administration (1999-2003/2011-2015).
"There is no gain saying that the APC as a party and we as contestants in particular, gained tremendously from this colossal giant (Kwankwaso) whose monumental strides virtually obliterated the relevance of other parties in the State.
"I on behalf of all elected office holders therefore, assure you that we will continue to be good ambassadors of the Kwankwasiyya movement in the service of our dear State and the country at large"(Gov. Ganduje's inaugural speech 2015, page 1 paragraphs 2).
This was the first reassurance that Governor Ganduje gave to the good people of Kano State.
This inaugural speech was the seal on all promises and pledges made by myself as chairman of the party (APC) and leader of the campaign tour on his behalf and Governor Ganduje (Then Deputy Governor and our party's candidate) to Kano State electorates during our tour of the 44 Local Governments Area councils which was delivered a few minutes after he was administered to an OATH of office by the then Acting Chief Judge of the State with the Holy Quran.
This was watched and witnessed by thousands of good people of Kano, including myself standing next to him on the podium.
Born on 25th December, 1949 (Officially, on Christmas day), Governor Ganduje must have known the gravity of making promises, pledges and his subsequent physical swearing with Holy Quran and its consequences before making it.
I am particularly craving the indulgence of Kano citizens and Nigerians in general to read and re-read that inaugural speech of Gov. Ganduje in 2015 to see for themselves the many mouthwatering promises and pledges it contains, especially on the continuation of the "Excellent works started under the able leadership of the indefatigable leader Engr. Rabiu Musa Kwankwaso during his first and second tenure" as conspicuously stated by Gov. Ganduje in his inaugural speech 2015 page 2 paragraph 2, the promises of which he (Gov. Ganduje) has the power and resources to execute (if he's willing to) as the Chief Executive Officer of Kano State.
Education on my mind
While reading and re-reading through the inaugural speech, one aspect that continuously caught my attention is Education. Obviously Education, because an ignorant man is doomed for poverty and the level of educational achievements made in the State by the Indefatigable Leader Engr Rabiu Musa Kwankwaso who bequeathed enduring and effective structures, from basic to tertiary levels, built solidly to stand the test of time.
The primary schools with well-structured schools feeding system that was envied by many States including the Federal Government, the two set of free uniforms to each primary schools pupil, the massive purchase of instructional materials, the thousands of additional new blocks built and equipped (an upstairs building that can be seen throughout the State known popularly as Kwankwassiya blocks), the regular training and re-training of teachers, the prompt payment of salaries on the 25th of every month, the recruitment of additional staff, the renovations of existing classroom blocks and offices through Community Re-orientation Committees (CRC), the re-introduction of boarding primary schools and the teacher: student ratio of 1:54 (source -Kano state school census data MOE 2014/2015) and many more.
The secondary schools also enjoyed that excellent strides from Kwankwaso's purposeful administration were he built and equipped 100 new laboratories to WAEC and NECO standard, built four (4) mega secondary schools, apart from the many junior and senior secondary schools built across the state.
Additionally, he built houses for teachers in day secondary schools in most of the rural areas, provided large number of long luxurious buses that constantly convey girls to and from schools; specifically to encourage girl-child education which was applauded by world recognized NGO's.
Also there was prompt payments of full salary every 25th day of the month, Car Loan for teachers, a teacher – student ratio of 1:31 in JSS and 1: 32 in SS ( source – Kano state school census data MOE 2014/2015) to mention just a few.
The tertiary education experienced a revolution, the conceptualization and actualization of two state owned universities; The Kano State University of Science and Technology Wudil and the Northwest University Kano, the establishment and maintenance of more than twenty additional new higher institutions; Rabiu Musa Kwankwaso College of Arts and Remedial Studies, Tudun Wada, College of Arts and Remedial Studies, Kunchi, Informatics Institute, Kura, Reformatory Institute, Kiru, Fisheries Institute, Bagauda, Horticulture Institute, Bagauda, School of Nursing and Midwifery, Madobi, to mention but a few.
He also Sponsored Kano State indigenes to various private universities at home and abroad based purely on merit for undergraduate and postgraduate studies respectively, which eventually placed Kano State among the States with highest number of Masters and PhD holders now.
He Improved infrastructure in all the existing tertiary institutions ; Audu Bako College of Agriculture , Dambatta, Aminu Kano College of Legal and Islamic Studies Kano, Kano State Polytechnic, Sa'adatu Rimi College of Education Kumbotso, College of Arts and Remedial Studies, Kano.
The midas touch are verifiable.
There was prompt payment of Registration Fees for Kano State indigenes that got admission into The Nigerian Law Schools nationwide, least I forget, there was Total Free Education at all levels in the State.
Discontinuing the legacy
The Above picture and many more are what His Excellency Governor  Abdullahi Umar Ganduje inherited on the 29th of May 2015 as Governor of Kano State in Education sector alone and which he eloquently described in summary on page 2 of the inaugural speech as "excellent achievements".
These achievements are what Governor Ganduje promised, pledged and sworn with the Holy Quran to continue with, listened to by the mammoth audience physically present and on radio.
He also was watched on YouTube, Television, Twitter etc worldwide by millions of people interested in the development of Kano State. As the saying goes, promises and pledges are meant to be kept, because broken promises are like broken mirrors.
They leave those who held to them bleeding and staring at broken images of themselves.
They (Promises and pledges made during the campaign) must therefore be looked into in comparison with the sad story that obtains now.
"I pledge to continue with the good works". Curiosity,
I picked up my Oxford English Dictionary to find the real meaning of these words:
I: used by a speaker to refer to himself or herself
Pledge: (Noun) A solemn promise or undertaking. (Verb) Commit by solemn promise.
Continue: To persist in an activity or process.
Good: Having required qualities of high standards.
Work: 1)A task or tasks to be undertaken. 2) A thing or things done or made, the result of an action.
After going through these definitions and knowing fully well what is obtained now in Kano State from primary to tertiary institutions- the near non- existence of feeding program in primary schools, the cancellation of two sets of free uniforms to primary school pupils, the scarcity of instruction materials, the uncertainty of "full" salary even on the 30th of every month to teachers not to talk of car loans, the overcrowded classes with teacher-students ratio of 1:113 (Source – Kano MOE Schools Census Data 2018), the epileptic services of schools buses for girls where more than 60% of the vehicles were grounded over minor repairs, the overcrowded classes
with teacher-students ratio of 1:52 for JSS and 1: 42 for SS (Source – KMOE Schools Census Data 2018) which is below standard.
One may even be tempted to ask why I am using 2018 data when actually we are in 2020.
Well, that is the latest results available with the Government!
I seriously wonder which data do they use for planning!!!.
The monumental disaster of closing established schools e.g, School of Remedial Studies, Kunchi, the Corporate Security Institute, Gabasawa and many more, the cancellation of free education at all levels, in its place announcing the free and compulsory education program for Primary schools only after amassing 15Billion Naira "Education Development Loan", the Primary education that was made free and compulsory nationwide by Olusegun Obasanjo the then Head of State as far back as 1976 through UPE is now being made free again in 2020 (laughable).
With all these in my mind, I begin to ask myself whether actually Governor Ganduje wanted to say in his inaugural speech (2015), "I pleadge to DISCONTINUE with the Good works", Yes to discontinue, if not, how can an elderly man (71years old officially) fall short of keeping his promises and pledges made under oath willingly watched and listened to by millions worldwide, even as he has the means?
This I think, provides the missing link, as to why Kano people voted the way they did in 2019 Governorship Election.
This Government is not worth re-electing and majority of Kano citizens did not re-elect it, but it was imposed on us and we are allowed to bear the cross of its emptiness, which Kano citizens saw right on time, accounting for why they refused to vote for it.
Umar Haruna Doguwa is a PDP Kwankwasiyya stalwart in Kano state.
Unusual signs may emerge on Laylatul Qadr – Alakarmawi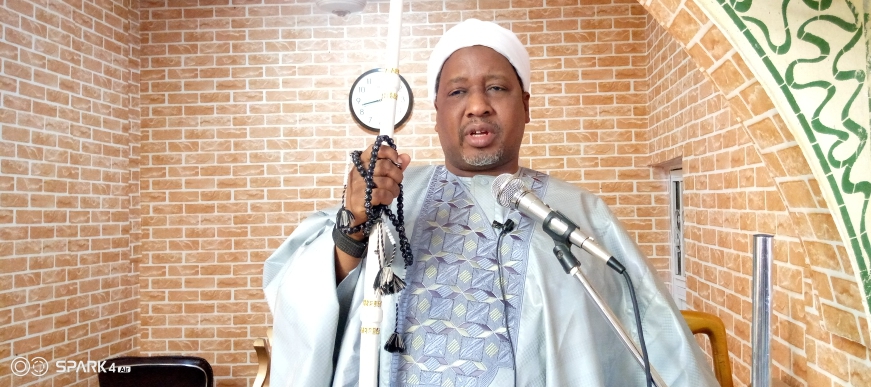 Nasiru Yusuf
A renowned Islamic scholar in Kano Sheikh Muhammad Nazifi Alkarmawi said it is sometimes possible to witness unusual signs on Laylatul Qadr.
Kano Focus reports that Sheikh Alkarmawi revealed this while delivering his Friday sermon.
He said Laylatul Qadr is one of the most sacred nights in Islam found in the last ten days of Ramadan.
According to him it is sometimes possible to witness unusual signs on the night.
Some of the signs highlighted by the Imam is the night is serene, quiet and shining where the temperature is neither hot nor cold and the moon shines clearly.
Sheikh Alkarmawi said Prophet Muhammad peace be upon him used to double effort in the last ten days of Ramadan aimed at witnessing the night.
He described as a weak a narration wich declared twenty seventh night of Ramadan as Laylatul Qadr, and urged adherents to seek the night in the last ten days of the holy month.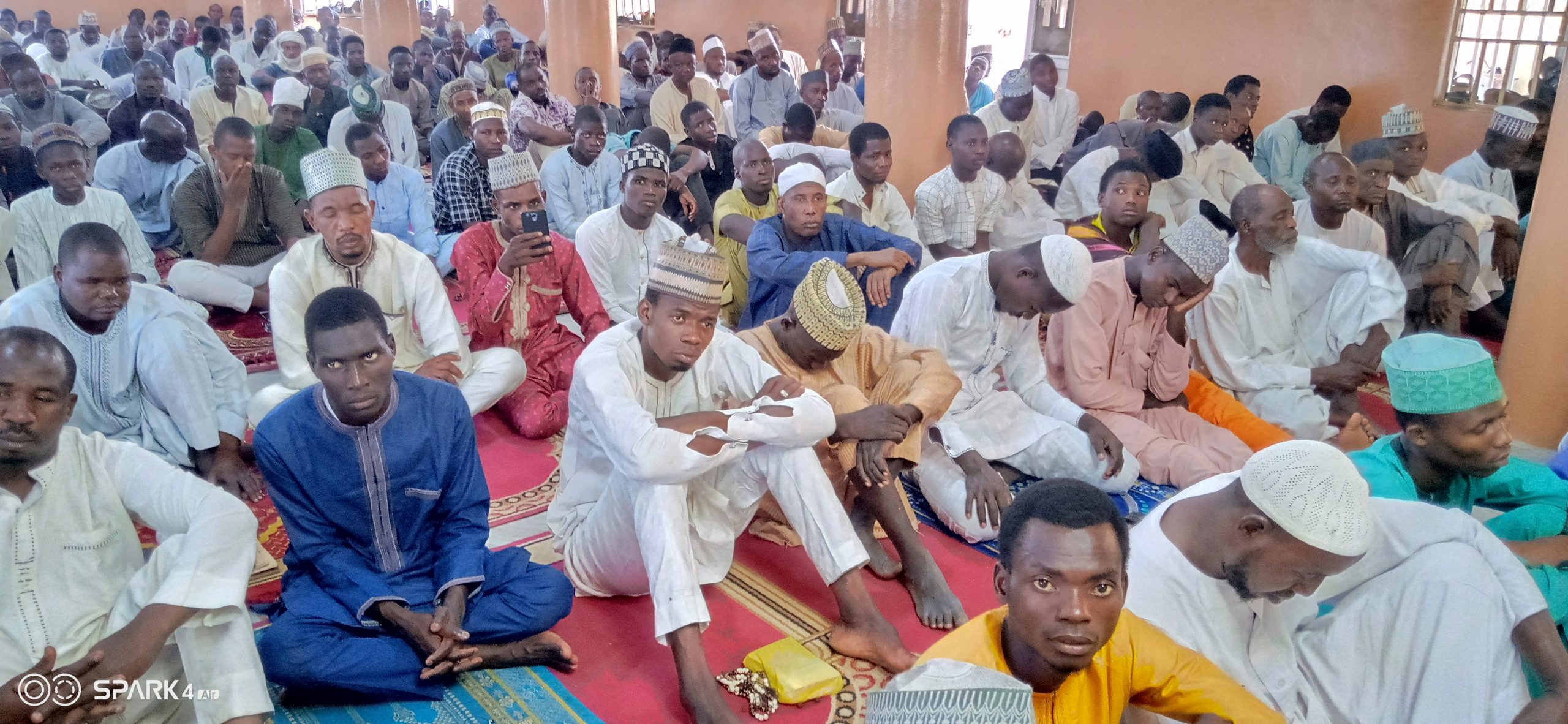 On the recommended acts in the night, Sheikh Muhammad Nazifi Alkarmawi cited a hadith narrated by Nana Aisha which prophet taught Muslims to recite 'Allahumma innaka afuwun, tuhibbul afwa, fa'afu anna.
He also admonished faithful on supplication, forgiveness, upholding good deeds and assisting the needy.
Professor Abdalla Uba Adamu at 65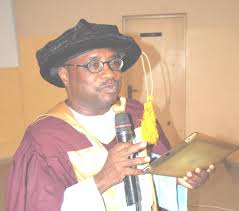 On this day, April 25, the immediate past Vice-Chancellor of the National Open University of Nigeria (NOUN), Professor Abdalla Uba Adamu, clocked 65 years.
He was the VC of NOUN from 2016 to February 11, 2021. When his tenure ended, he returned to his former duty post at Bayero University, Kano, but then took sabbatical work as Visitor at Kaduna State University (KASU), Kaduna, on March 1, this year.
Born in Kano City on April 25, 1956, Adamu is unarguably one of the leading academic lights in Nigeria. He obtained a professorship each in Science Education and in Media and Cultural Communication, both from Bayero University, in 1997 and 2012 respectively. Indeed, he is one of very few academics in the country to have attained the feat of a double professorship.
Adamu is an international scholar, having taught media and science education courses in many Nigerian universities and around the world, including serving as a European Union Visiting Professor at University of Warsaw, Poland, in 2012, visiting professor, Rutgers University, New Jersey, and visiting professor, University of Florida in 2010. He was also Fulbright African Senior Research Scholar in 1991.
One other remarkable achievement he recorded was the development of 'hooked' Hausa language character font sets (ɓ Ɓ ɗ Ɗ ƙ Ƙ), which were not present at the advent of the Internet. The emergence of these fonts, which he created as part of his various extracurricular activities, has helped many authors, publishers, scholars, students and ordinary users in conveying the Hausa language in a way that it should be written.
Two years ago, on a day like this, I penned a birthday tribute to Professor Adamu to help celebrate his 63rd anniversary. In that write-up I did not dwell on his unfolding accomplishments at NOUN in the area of infrastructural development of the university because others had done so already. Instead, I emphasised on the then VC's human relation, which I have always found unique. And I wrote: "On that score Prof. Abdalla has remained the same person I have known for about two decades – easy-going, humorous and understanding towards all. I think this essence is a great contributory factor to the achievements he is making as a leader and chief executive.
"His approachability is rare. I know chief executives who are 'feared' – and consequently loathed – by those working under them because of their stiffness and unbendability. Some, you strictly need an appointment to see them, and their secretaries become lords because they emulate the 'man inside'.  Not Baba Prof (as we used to call him). He runs an open door policy, with a  secretary (Esther) just as approachable and nice as he is.
"Once you get into his office, you immediately feel at home. He has a joke for everyone. You will never find him mirthless or sad as if the whole world rests on his shoulders. If it is lunch-time, he offers you his food.
"That sense of humanity, for me, are as important as the infrastructure he is putting on ground at NOUN. That sensibility, plus the infrastructure and the policy transformation, will no doubt count as his best legacies when his tenure ends in February, 2021."
I daresay many at NOUN would remember him for such virtue. Happily, his successor as VC, Professor Olufemi A. Peters, is another approachable chief executive who doesn't put on airs. Even though the two men do not necessarily share the same character traits, one can say there are several points of convergence that one can easily point at – but that is a story for another day.
Meanwhile, I'd like to use this opportunity to wish Professor Abdalla Uba Adamu happy birthday and many happy returns.
Sheme is the Director, media and publicity at National Open University of Nigeria, Abuja
Remembering Ja'afar Mahmud Adam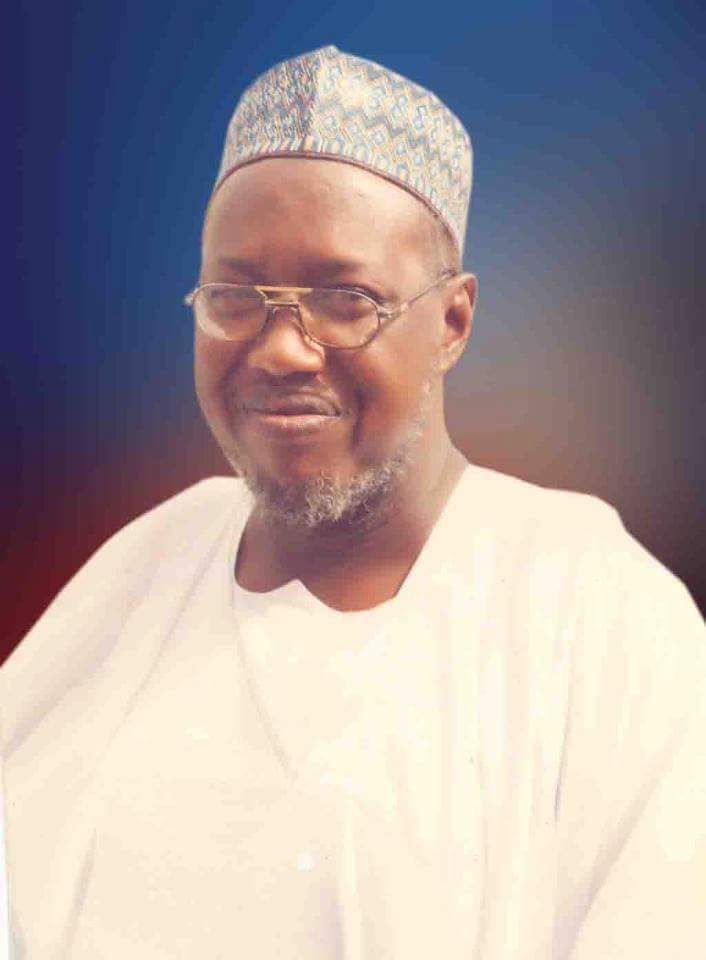 Sheikh Ja'afar foresaw the imminent monster called Boko Haram, but was brutally silenced by the assassins bullets!
Today marks the 14th Anniversary of the assassination  Sheikh Ja'afar Mahmud Adam, who was fatally shot by yet to be identified gunmen on April 13, 2007. His death was like a defoliation of the tallest tree in the forest of knowledge. He was one of the greatest preachers that ever lived; he was a scholar par excellence. In fact, he defies all the superlatives that you can ever find in  the dictionary.
Sheikh Ja'afar Mahmud Adam was not only famous for his erudition, but also for his amazing ability to foresee an imminent danger(what today becomes known as Boko Haram). He posed the most potent intellectual challenge to the outlandish and poisonous extremist ideas of Muhammad Yusuf, the notorious Boko Haram founder. He advised Yusuf, his former student, to renounce those dangerous ideas and apologize to his blind followers for misleading them.
Caught between ego and doing the right thing, Muhammad Yusuf rejected the advice because he didn't want to lose face by admitting to his brainwashed followers that he was wrong. The rest is history. We are today paying heavily for his stubborn resistance to reason. His poisonous ideas have so deeply settled in the hearts and minds of his credulous Boko Haram  followers that they thought God is on their side and that  any Muslim  who opposes their violent extremism is automatically an infidel or an enemy.
Sheikh Ja'afar Mahmud Adam was thus vindicated; the grave danger he foresaw is now consuming us, destroying lives, schools and disrupting our social and economic life. Since 2009, more than 15,000 lives were destroyed by the Boko Haram terrorism. Because extremism paralyses a man's capacity to think and reason, the terrorists are not even perturbed by the consequences of their atrocities, let alone give a moment's thought to compassion and humanity.
I won't challenge anyone who thinks Boko Haram had a hand in Adam's death because putting two and two together, it is impossible not to reach that conclusion. Because of their extreme brutality, taking out a scholar who represented the greatest intellectual challenge to their poisonous ideas is not beyond them.
May the soul Adam continue to rest in peace! May Allah  forgive his shortcomings and eternally  reward his great deeds! Amin!
NOTE: I originally wrote this tribute to Sheikh Jafar Adam on April 13, 2018. As we mark the 14th Anniversary of his dastardly assassination today, I find it worthy to reproduce the tribute. He was an extraordinary scholar that deserves such honour.
Na-Allah Mohammed Zagga is a media consultant at Atiku media organization