Kano Coronavirus cases increase to 251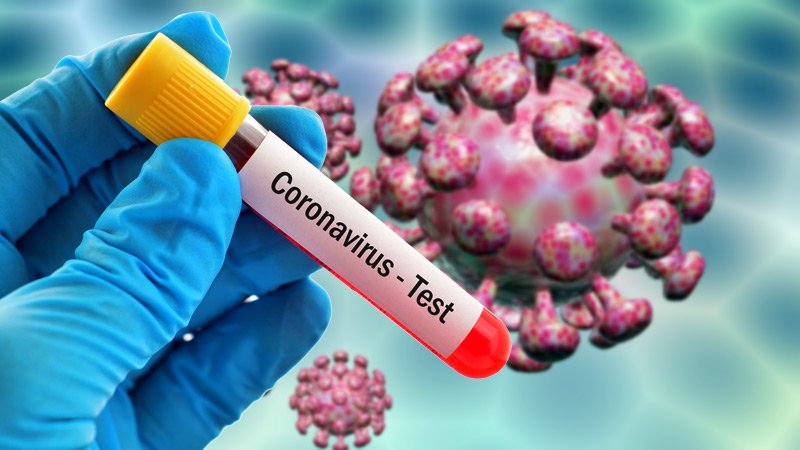 Mukhtar Yahya Usman
Kano Covid-19 cases have increased from 241 on Monday to 251 on Tuesday, according to the state ministry of health.
Kano Focus reports that the ministry tweeted that Kano has 37 new cases out of 2,945 people tested.
So far Kano has tested 31,874 people out of which 1,566 people have been confirmed positive.
However, 1,258 were discharge while 53 have died.
1 in every 10 persons in Kano has Hepatitis
Meanwhile, the number of infected persons in Nigeria is up from 22,977 on Monday to 23,040 on Tuesday.
According to the Nigeria Centre for Disease Control (NCDC), Nigeria on Tuesday recorded 624 new cases of COVID-19.
So far 41,804 persons have tested positive to Coronavirus in Nigeria.
However, 18,764 have recovered, while 868 have died.
Twitter agog as Emir Sanusi's daughter alleges selective application of Shari'a
Adamu Audu
A daughter of former Emir of Kano, Khadija Sanusi has raised hundreds of  comments on Twitter after a post she made  on  Wednesday regarding Shari'a application in Northern Nigeria.
Ms Lamido alleged that Northern Nigerians are selective when it comes to the Shariah law and its application.
On her Twitter handle (@kadijasnusi_) she claimed that Northern Nigerians use Sharia law  when it favors them and turn a blind eye regarding polygamy, women rights, forced marriages, domestic and sexual abuse.
The post generated over 250 comments, 493 retweets, and 680 likes.
Her supporters  praised her  for being her father's daughter while others oppose her for ridiculing Northern culture.
Some of the comments include;
When a user expressed his pleasure of getting to read Ms Sanusi's position on Sharia, she humorously said that she wouldn't be her father's daughter if she didn't speak her mind despite the consequences.
Death penalty: Kano convicted persons may not be executed
Sabiu Kabuga
The two persons sentenced to death this week in Kano are not likely to be executed, Kano Focus investigation reveals.
Since 2007 not a single convicted person has been executed in Kano state as successive governors fail to sign their execution warrants.
Spokesperson of the Nigerian Correctional Service in Kano Musbahu Lawal Kofar Mata said the last time some convicted persons were executed in the state was during the first tenure of the Ibrahim Shekarau administration 2003-2007.
"There are over 100 convicted persons that are on death row in Kano correctional centres awaiting execution.
"Since 2007, not more than two people have been executed in Kano," he said.
Blasphemy: Kano council of Imams, Hisbah endorse Shari'ah court verdict
Similarly, spokesperson of the Kano state judiciary, Baba Jibo Ibrahim said it takes a long before the convicts exhaust their appeal process.
"They  can appeal their sentence within 30 days after the judgment has been passed.
" And they still have the right to appeal the judgment up to the Supreme Court." Mr Ibrahim said.
It could be recalled that Yahaya Aminu Sharif, 22, and Mati Audu,70 have been sentenced to death by hanging and stoning respectively.
Sharif was sentenced to death on August 10, 2020 for blasphemy against Prophet Muhammad (pbuh).
Two days later, Mr. Audu was sentenced to death for raping a 12 years old girl.
These verdicts generated controversy with some supporting and others opposing the judgment.
Kurmi Market: complains amidst demolition
Zulaiha U.S Danjuma
Residents and small scale business owners have expressed their displeasure over the demolition of an abattoir within Kurmi Market in Kano city.
The Secretary, Bakin Kasuwa Development Association Auwal Jibril alleged that the government is more concerned about selling plots than providing amenities to the community.
Mr Jibril said government has failed to provide drainages in the area and is denying petty traders who use the abattoir compound their source of livelihood.
One of the traders, Yusuf Abdulhamid said Kano municipal local government council directed them to vacate the premises without prior notice or provision of an alternative space.
Kano traders protest stalls demolition
Kofar Waika residents perform 'Alqunut' against demolitions
"We were told to move out yesterday and there is no alternative provision made for us", says Mr Abdulhamid.
Kano Focus met both the Vice Chairman and Director Personnel Management of the Kano Municipal local government but they said only the Chairman could comment on the matter.
However the Chairman, Sabo Dantata is yet to respond to several calls to his GSM line.