OPINION: Professor Abdallah Uba Adamu – The Ibn Khaldun of our time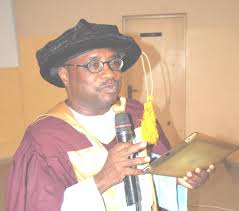 By Hassan Auwalu Muhammad
Every area of ​​knowledge has its specialties, and people will rarely have experience in a variety of fields.
For example, it can be difficult for someone who specialized in the area of health to be involved in the area of communications, or for someone who is studying political science to return to health.
However, there are certain types of people upon whom God has bestowed unique abilities, which made them different from their peers and contemporaries.
There are not many of such people, and even if you find them, it is mostly in countries that are advanced in terms of their education and economic growths.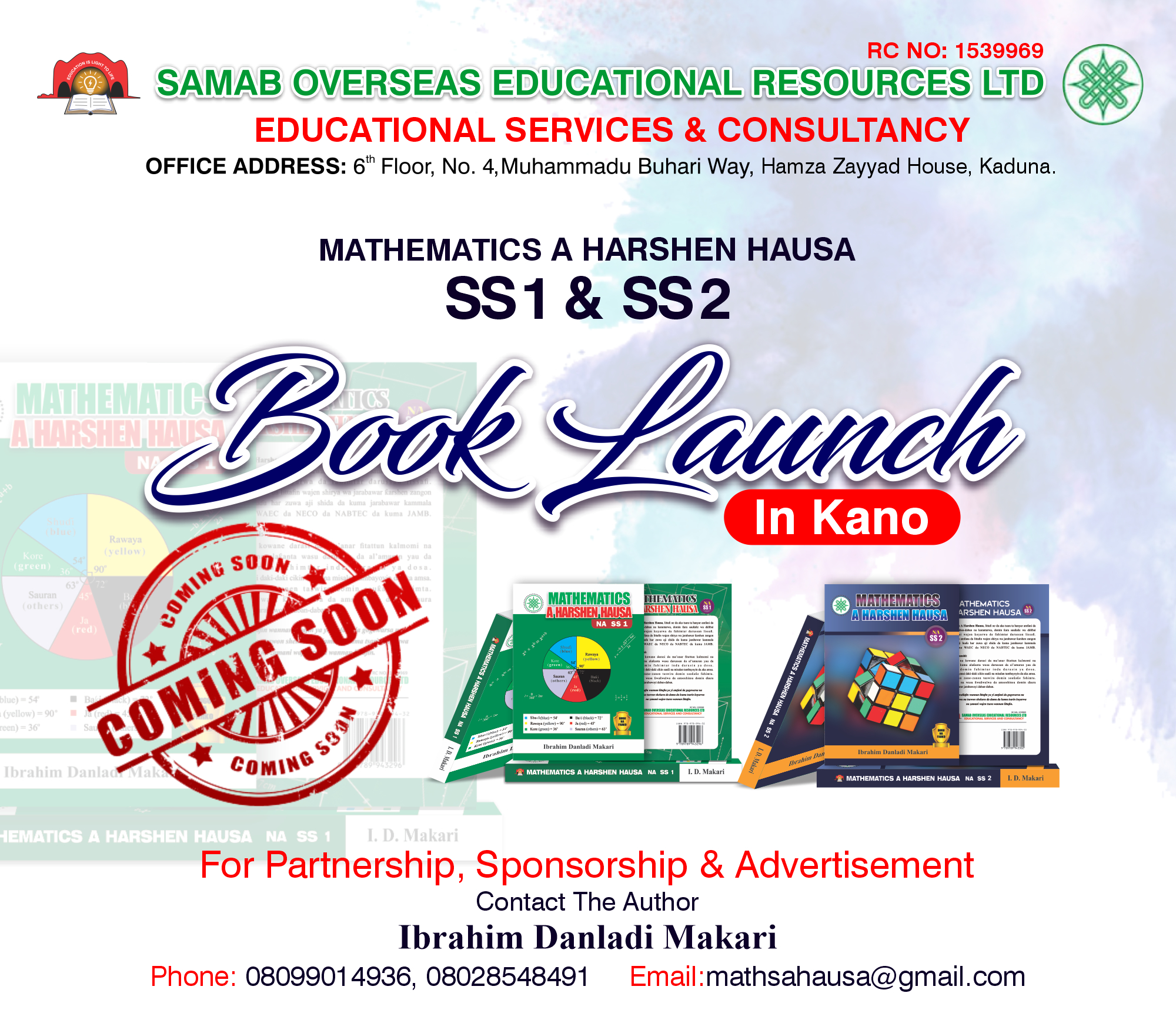 Their research in different fields often allows them to be unlike other people.
Kano State used to be one of the least considered cities in the world as regards the number of people with high level of Western education.
However, after discovering the benefits of it, there are many gifted individuals with an extensive background in research such as Prof. Abdallah Uba Adamu.
Brilliant Student
Prof. Abdallah Uba Adamu (born 25th April 1956 in Daneji, Kano city), in his story as told by all those who had grown up together with him, friends and relatives, testified that since childhood, he has being passionate about researching different areas of knowledge.
His father, the late KANTOMA of Kano, Dr Muhammadu Uba Adamu, was a renowned scholar through whose guidance and inspiration, Prof. Abdallah began his research, which later earned him the respect of being a full-blown researcher in different areas of knowledge.
After graduating from primary and secondary schools, he decided to study medicine but failed to secure admission to the university of his choice, which later forced him to go for B.Sc. in Education, Biology and Physiology in 1979 at Ahmadu Bello University.
He did his National Service at a high school in Umoarkrika, Imo State, before he proceeded to Chelsea College, the University of London where he earned a Master of Arts in Science Education in 1983.
He earned his doctorate from the University of Sussex in 1988 under the sponsorship of the Commonwealth Scholarship Commission.
Youngest Professor
He started teaching as a Graduate Assistant at Bayero University Kano in 1980.
He re-invested himself in the field of research, which led to him becoming a Professor in Science Education in 1997 and also the youngest Professor in Bayero University at the time.
He presented his Professorial Inaugural Lecture in 2004, entitled 'Sunset at Dawn, and Darkness at Noon: Reconstructing the Mechanisms of Literacy in Indigenous Communities' in which he explored the use of Arabic alphabet as Hausa language literary devices in Ajami writings.
He proposed what he called 'Ajamization of Knowledge' as an alternative educational strategy, for millions of Qur'anic school pupils to acquire contemporary education in a literary script they know, rather than the Latin alphabet.
Professor Adamu was a Fulbright African Senior Research Scholar at the Centre for Studies in Higher Education, the University of California, Berkeley from 1991 to 1992.
While there, he wrote a monograph, Reform and Adaptation in Nigerian University Curricula, published by The Edwin Mellon Press, New York, in 1994, which explores the transfer of educational influence and structures from the United States to Nigeria, and the substitution of the British educational system in Nigeria in the process.
Professor Abdallah Uba Adamu has delivered commissioned lectures at Rutgers State University of New Jersey, New Brunswick (2015); the University of Warsaw, Poland (2012); Institute of Mediterranean and Oriental Cultures; Polish Academy of Sciences Warsaw, Poland (2012); University of Florida  (2010), University of Basel, Switzerland (2009); Barnard College, Columbia University, New York (2007); School of African and Oriental Studies, University of London (2006); and Institute of Afrinkanistic, University of Cologne, Germany (2004).
Professor Abdallah Uba Adamu started his study in Media after the emergence of the film industry in Kano State in the 90s.
From that time on, his focus shifted from Education to Communication.
He earned his second professorship in media and cultural communication in 2012, from the Department of Mass Communications Bayero University Kano.
Prof.  Abdallah Uba Adamu is the first Nigerian to hold double professorship in two very different disciplines.
He has over 117 publications, most of which were published outside the country.
He had also attended and presented papers in more than 200 conferences and workshops.
In fact he is scheduled for another workshop in the University of Florida in October 2020. He is one of the few Nigerian academics willing to tell the world about the intellectual output through his own independent website at www.auadamu.com.
Computer Pioneer
In the knowledge of computer, Professor Abdallah Uba Adamu is said to be among the first few people with a vast knowledge of computer in Bayero University, Kano.
He was the first person to bring the computer PC 1512 to Kano State in 1988.
With the introduction of the internet, he was the first person to type Hausa words into computer with a hooked top showing the change of meaning from one word to another.
He served also as Director of Management Information System (MIS) in Bayero University Kano.
Although Professor Abdallah has never studied Hausa as a course, his deep knowledge of Hausa literature has led many to wonder whether Hausa was his area of specialization.
Prof. Adamu's vast knowledge of Geography and Public Administrations made him stand out among the rest.
In the entertainment industry, Professor Abdallah excelled in the field of Hausa Rap, which led to the formation of a musical concert during the British Council era in Kano State.
NOUN VC
The Government of President Muhammadu Buhari has selected Professor Abdallah Uba Adamu as the Vice-Chancellor of the National Open University of Nigeria thanks to his expertise and research.
He assumed office in February 2016, and will leave on 10th February 2020, almost six months from now.
Upon his arrival he realized that the university itself was considered more of a regional than a national institution.
His first move was to nationalize it by ensuring that all the six principal officers of the university come from the six Geopolitical zones of the country.
This is the only university with this administrative structure.
He immediately began a plan to ensure that the Headquarters of the university relocated from Lagos to the Federal Capital Territory, Abuja, despite the threats and challenges he faced.
Without hesitation, he began expanding the new headquarters of the university in Abuja, and in a short period moved from Lagos to Abuja.
He also stopped the outsourcing of students' portal and facilitation to third party companies and created directorates in the university that handled all these functions, saving the government a huge sum of money.
Successes @ NOUN
Here are a few of the achievements so far made by Professor Abdallah Uba Adamu as the vice-Chancellor of the National Open University of Nigeria (NOUN):
From the very beginning, the first step he made was ensuring the relocation of the university headquarters from Lagos State to the Federal Capital Territory, Abuja.
He has built numerous study centres across Nigeria, especially in the northern part of the country.
He encouraged politicians to use their constituency projects to build the centres.
Due to his persuasion, about 18 were built in Kano, 15 by Distinguished Senator Barau Jibril in his Senatorial District, two by Honourable Aminu Suleiman in Fagge and Kwaciri, and the biggest and most impressive of all, the one by Honourable Mustapha Bala Mai Gidan Ruwa at Dawakin Kudu.
This last one is the biggest and most comprehensive in Nigeria.
In fact, it is better than many universities, yet it is only a study centre.
Other places he fought for study centres include Katsina, Jigawa, Delta, Ondo and Edo States.
Prof. Abdallah has worked hard to employ many young people at the university under the Employment Act, and with the permission of the legal organs of the Government, and many young Nigerians have been employed in different capacities at the university, particularly in Computer Science.
This was before IPPIS stopped employment.
He re-built the University's FM station in Lagos for the university to broadcast programs like any other FM station in the country.
Before becoming the VC, all students' books and materials were produced from outside the university, which cost a large amount of money.
However, he later built a university printing press that would provide all the basic things that university students need, which saves the government a lot of money.
He has improved the school's internet system so that students can read and research information on various subjects easily.
During the Pandemic lockdown, NOUN was the only university conducting online Pen-on-Paper examination using Artificial Intelligence software that detects cheating.
The students did the examinations at home without going to any Study Center.
Professor Abdallah found a Mosque at the National University Headquarters in Abuja already built by the Contractors building the University.
To show his liberal attitude, when the Christian community asked for a place of worship, he allocated lands to Protestant and Catholics for them to build their Churches, but informed them that they have to source the money to build their worship places as it is not government policy to build worship places for either Muslims or Christians.
Even the mosque was built privately by a contractor without any government funding.
Thus one of his greatest efforts was to unite the staff of the university by working together without any discrimination based on race, religion or ethnicity.
He has worked tirelessly with other major universities in the world to improve the academic system at the university he leads.
Prof. Abdallah built a Media Centre for the university at its Jabi Headquarters in Abuja.
Monogamist for life
Professor Abdallah Uba Adamu is a philanthropist, a man of the masses, easy-going, man of his words because no matter what, he will not lie to you about something he cannot do just to impress you.
Above all, he is incorruptible.
In the use of language, both Hausa and English, you can say he is an orator.
When he speaks in the Hausa language, you would assume he cannot speak the English language at all, but when he addresses you in the English language, you would think Professor Abdallah is an English man.
He was crowned NZE OKAA OMEE, a traditional title in the Awene Ezema Olo Kingdom of Ezeagu LGA Enugu state.
Professor Abdallah Uba Adamu will complete his term as vice-chancellor on 10th February 2021 and return to Bayero University Kano and resume duties on 1st March 2021.
He has one wife and four children, and says he is not ready to marry another wife as the one he has, whom he married in 1987 as his first and last wife, is more than four wives.
His children are all grown up, except the youngest who is 13 years. One is a married computer programmer, another a barrister who lives outside the country with her family and the only male is a Businessman.
Hassan Auwalu Muhammad  a student  of Mass communication at  Bayero University  Kano can be reached via m.shareef1980@gmail.com
Abba Kabir Yusuf asks Fuel Marketers to reverse to old price
Nasiru Yusuf Ibrahim
Kano state Governor, Engr. Abba Kabir Yusuf has urged petroleum marketers to reverse the prices of petroleum goods to its old rate in order to lessen the current hardship experienced by the general public.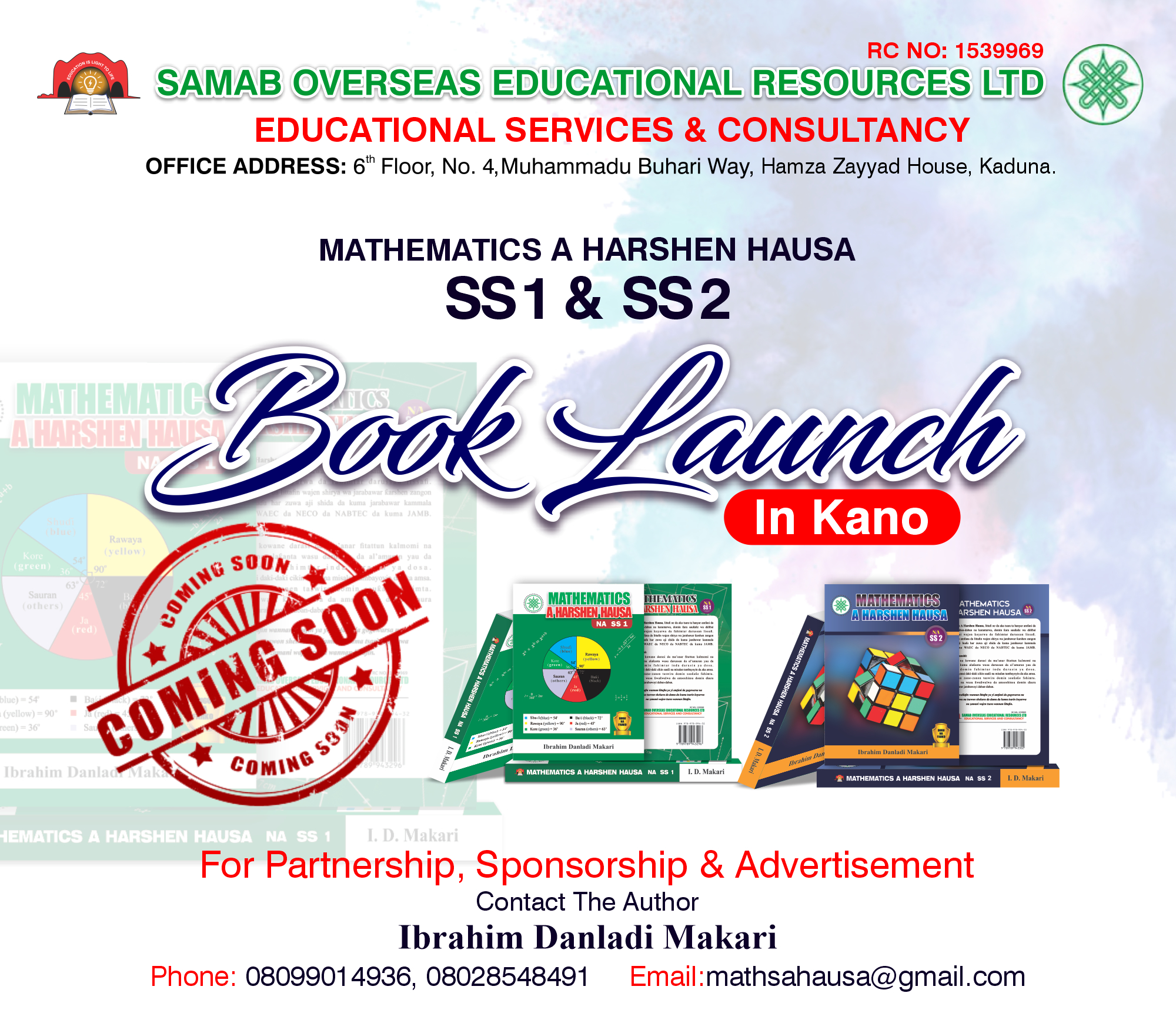 KANO FOCUS reports that the appeal is contained in a statement issued by Sanusi Bature Dawakin Tofa, the chief press secretary to the governor.
The governor said he is aware that the marketers still had old products in stock that were supposed to be sold at the previous pricing.
"To reduce the needless hardship on the state's citizens, the marketers should exercise some restraint and quickly reopen all filling stations with available products in stock to sell at the former price.
"As a concerned Governor, I am disheartened to see our dear People of Kano suffering as a result of an unjustified fuel hike, and the situation must be stopped right away," the governor said.
Kano, according to governor, is the commercial hub for the country's northern region as well as certain countries in West Africa, and its bustling populace continues to enjoy favorable business conditions.
The Governor urged the good citizens of Kano state to maintain their composure and uphold the law because the government is always prepared to make sure that people are doing their affairs conveniently.
Abba Kabir Yusuf appoints Rahila Mukhtar to head KSCHMA
Nasiru Yusuf Ibrahim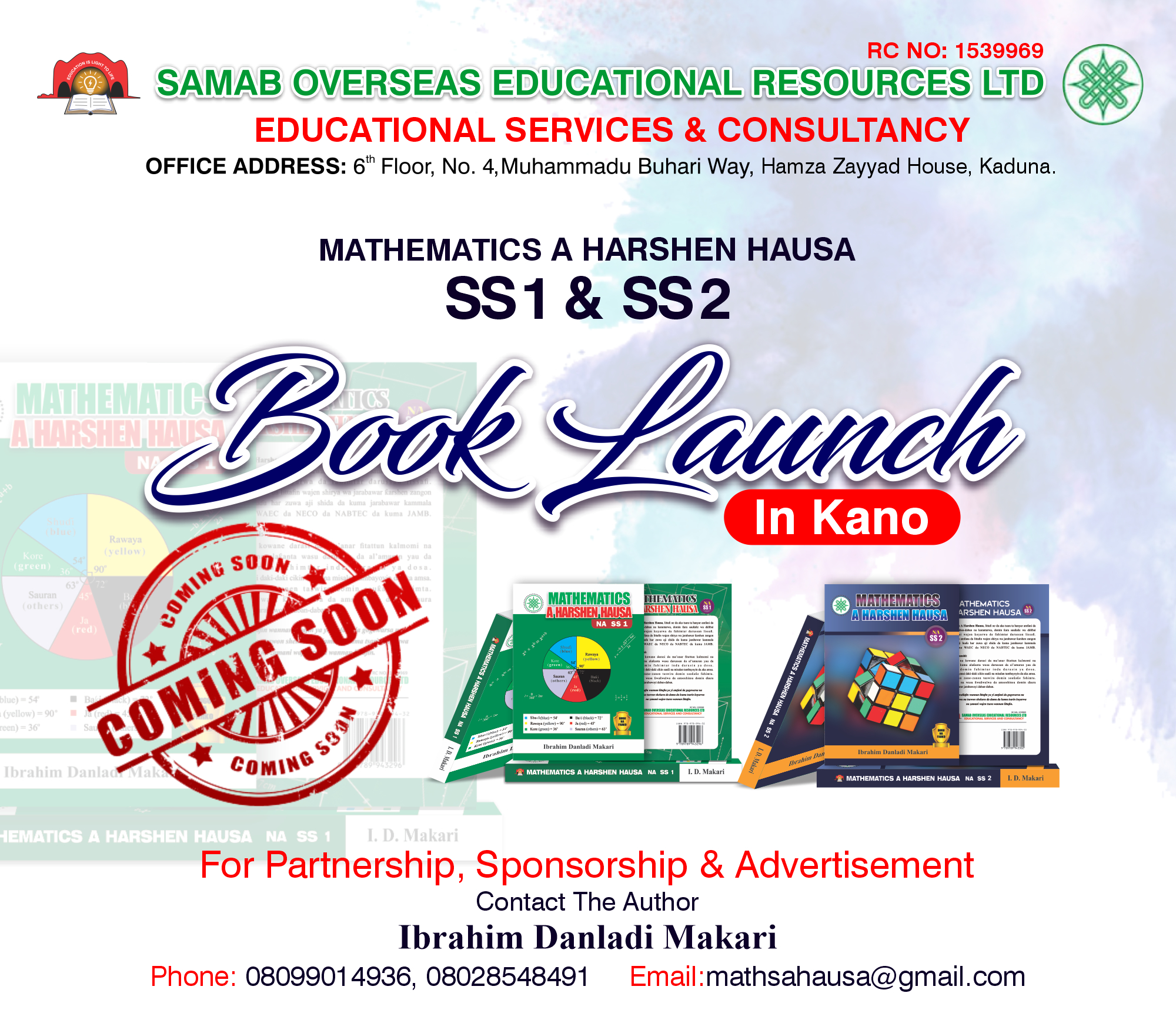 Governor Abba Kabir Yusuf has announced the appointment of Rahila Mukhtar as executive secretary of the Kano State Healthcare Contributory Management Agency (KCHMA).
KANO FOCUS reports that this is contained in a statement by his chief press secretary Sanusi Bature Dawakin Tofa on Thursday.
Yusuf also approved the appointment of Garba Bichi as managing director of the Kano State Water Board, Hassan Danbaffa as managing director of the Kano State Road Maintenance Agency (KARMA), Ibrahim Yakubu as managing director of the Kano State Urban Planning and Development Authority (KNUPDA) and Abdulkadir Abdussalam as the accountant-general.
KANO FOCUS reports that the government said a date for their swearing-in would be announced soon to enable them to assume the new responsibilities.
Police arrest ninety-six suspects in Kano over attempts to disrupt inauguration activities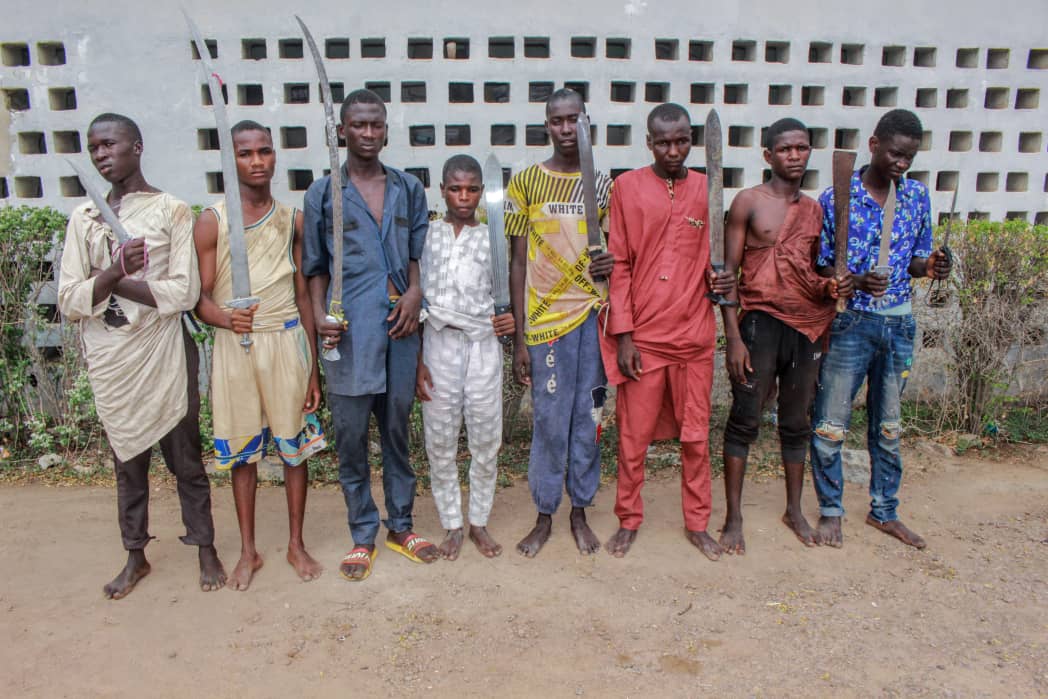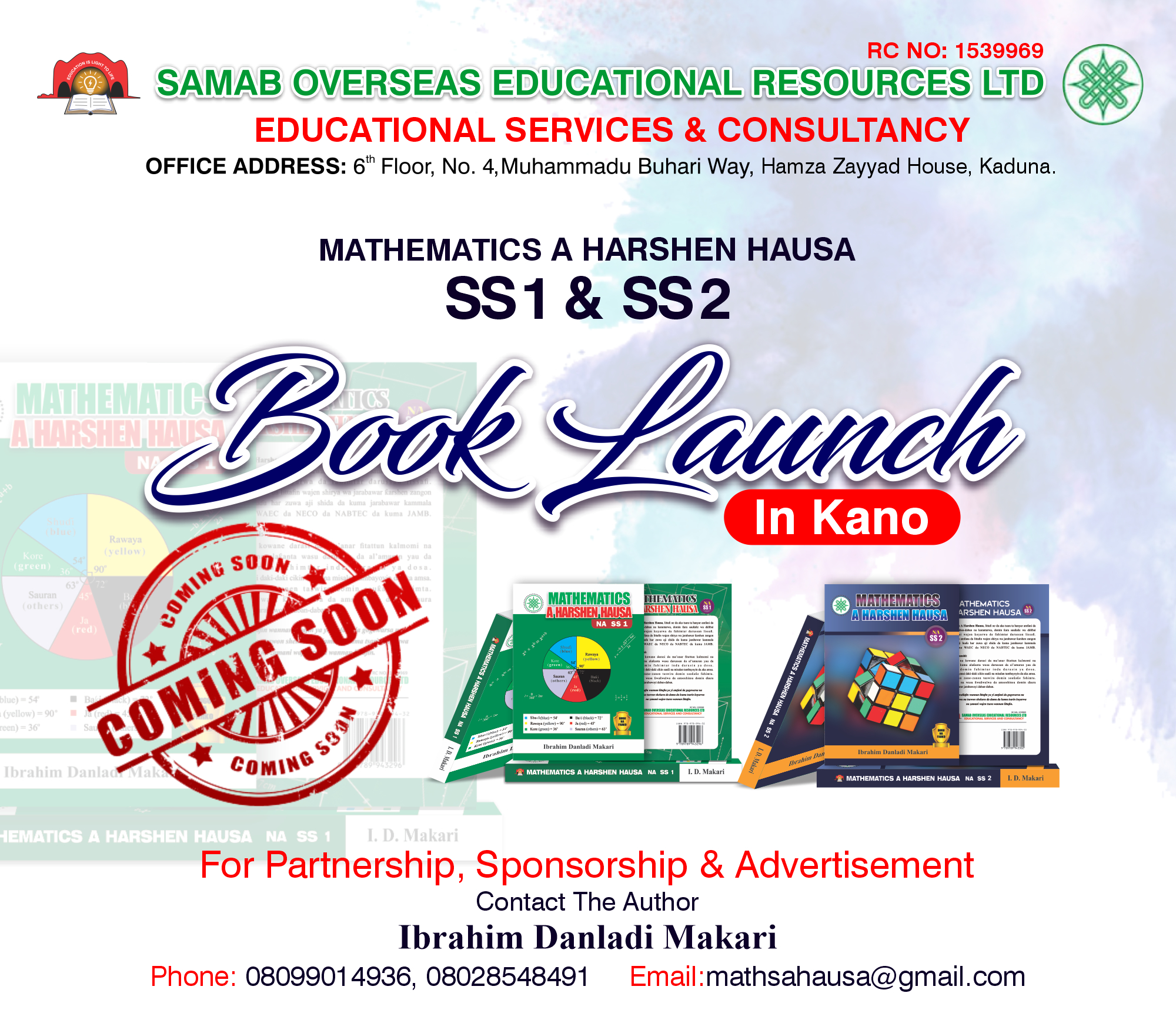 Ninety- six suspects were arrested by the Nigeria Police in Kano following alleged attempts to disrupt peace in the state during Monday's inauguration ceremony.
KANO FOCUS reports that State Commissioner of Police, Mohammed Usaini Gumel, who disclosed this at a press conference held at the Command's Bompai headquarters, Wednesday remarked that the arrest followed a series of crackdowns by his men.
He noted that the suspects, who were picked up differently across the state within the last one week included 56 suspected mobile phone robbers, 17 illicit drug related suspects, and 20 suspects who were arrested on account of attempts to commit violent crimes.
Items recovered from the suspects included five cartons of suspected Tramadol tablets, 83 sachets of suspected Diazepam and 371 pieces of rubber solution, including 12 parcels and 303 wraps of dried leaves.
Other recoveries from the suspects included 157 weapons, four locally made guns, one toy gun and 18 mobile phones as well as 34 ATMs .
He explained that preliminary investigations had led them to conclude that the suspects were saboteurs and sponsored criminals given that they were found with dangerous weapons and were also under the influence of drugs during their arrest
Usaini added that all the suspects would soon be charged to court even as he advised the members of the public to be law abiding.
He insisted that the Police would continue to match its words with actions until all the criminally minded persons in the state repented or decided to leave the state.