OPINION: With due respect Mr. President, Nigerians are suffering
By Adnan Mukhtar Tudunwada
With the increase in fuel price amid closure of borders due to COVID-19, increase in electricity tariff, insecurity, lack of access to good roads, hospitals and other basic amenities; it's an understatement to say that Nigerians are suffering.
President Muhammadu Buhari was the last hope of the common man in recent years.
But many now doubt whether it is the Buhari of yesterday that is leading Nigeria today.
If not for the little improvement on the fight against Boko Haram, I can say that the Jonathan administration performed better than that of Buhari.
New electricity tariff: Only the rich are affected – KEDCO
Outcry as grain prices soar in Kano
I don't have to go into any comparison with previous governments, but it is a duty for government to account for what it is doing.
It is a duty for active citizens to ask questions like where we are and where we are heading to.
Since the coming of Buhari to power, the electricity tariff has never gone down.
The petrol price will plummet for just few days or weeks and astronomically skyrockets again.
Unfilfilled promises
Mr. President made so many promises that are yet to be fulfilled. On the economy, the government has done a wonderful job in the area of farming.
But farmers' access to fertilizer is still not impressive as expected.
There is rapid development in rice farming.
Nigeria is doing well on this sector, but we still have a long way in making the agricultural economy of this country money-spinning, like in other countries.
Where are we in making the refineries active?
What about the Kaduna refinery that we were told is going to start working before the end of Buhari's first term?
Mr. President, where are we in reducing the cost of governance for political appointees and more especially the running cost of your government?
I am sure so many Nigerians will not forgive him for making them to believe that he was the only messiah, who can rescue the nation's ship.
Failed government
The gruesome killings in Katsina, Zamfara, Sokoto, Benue and Plateau States because of bandits and farmers-herders clash, together with the kidnapping of innocent citizens by gunmen on our highways is enough testimony of the failure of Buhari government.
One thing that makes life pleasurable for citizens is access to constant electricity and water supply, good roads, health care services and job security.
But of none aforementioned has improved under Mr. President.
The worst is the failure of the President to unite his appointees. There is inter-agency rivalry.
It was Magu and Malami, Abike Irewa and Pantami, Ngige and NSITF, Keyamo and NDE, NSA Babagana Monguno and Late Abba Kyari, all under the watch of PMB.
Nothing in this country is making the common man excited as was envisioned before President Buhari assumed office.
Care-free attitude
There is increase in the price of food stuffs.
The local rice is today being sold at either N23K or N24K, while the foreign rice is close to N30K.
Where will the meager salary of N30K as minimum wage take workers to?
How will a worker pay for his rent, pays school fees for his children, among others?
It is apparent Mr. President seems less bothered about the state of the nation.
He does not even care to address Nigerians in their hardship.
This is totally unacceptable, and reprehensible.
It is time for the President to address the deplorable condition of diverse sectors of the country's economy.
He still has three more years to bequeath a lasting legacy.
But before that time, I say, and with due respect Mr. President, Nigerians are suffering.
Adnan, a Kano-based  journalist can be reached via: Adnanmukhtaradam@gmail.com, or Twitter: @adnanmouckhtar
AIG orders investigation of Policeman seen voting in Kano APC Congress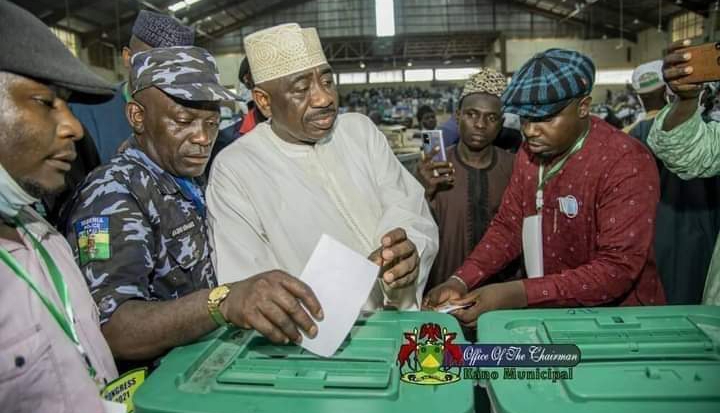 Aminu Abdullahi
The Assistant Inspector General of Police in charge of Zone Abubakar Sadiq Bello has ordered the investigation of unprofessional conduct of a policeman caught on camera voting during state congress of All progressive Congress (APC) in Kano.
KANO FOCUS reportsthat in view of the unprofessional conduct of the policeman, the AIG has referred the matter to the Zonal X-Squad for investigation.
A statement issued on Monday by Zonal Police Public Relations Officer Abubakar Zayyanu identified the police officer as Bashir Mohammed attached to the government house, Kano, from where he was deployed to work with the state Chairman of APC Abdullahi Abbas as a security aide.
Mr Zayyanu noted that if the inspector is found to have committed an offence by this action, the appropriate disciplinary measure will be taken against him.
He further assured the general public that further development on the matter will be communicated.
The statement reads in part.
"The attention of the Inspector-General of Police Zone one Headquarters, Kano has been drawn to a trending picture on social media, of an inspector of police casting vote at the recently conducted Kano State congress of the APC along with his principal, the state party chairman, Abdullahi Abbas.
"The inspector of police has been identified as Bashir Mohammed of the Special Protection Unit, Base One, Kano. The inspector is attached to the government house, Kano from where he was deployed to work with the said Abdullahi Abbas as a security aide.
"In view of this seemingly unprofessional conduct of the inspector, the AIG has referred the matter to the Zonal X-Squad for investigation.
"If the inspector is found to have committed a disciplinary offence by this action, the appropriate disciplinary measure will be taken against him.
"Finally,  we want assure members of the public that further development on the matter will be communicated please."
EFCC Grills Rabiu Kwankwaso
The Economic and Financial Crimes Commission (EFCC) on Saturday grilled former governor of Kano State, Rabiu Musa Kwankwaso over allegations of abuse of office, diversion of public funds and fraudulent allocation of government properties to cronies.
KANO FOCUS reports that Kwankwaso, a chieftain of the Peoples Democratic Party, was first invited by the EFCC in September but failed to honour the invitation as reported by Channels TV.
An associate of the politician informed Channels Television that Kwankwanso may have been invited in relation to a petition by some retired employees of the Kano State Government.
The retired employees had told the EFCC that the former governor mismanaged pension remittances to the tune of N10 billion between 2011 and 2015, to fund a housing project for his cronies.
EFCC spokesperson, Wilson Uwujaren did not comment on the interrogation of the former governor when contacted on Saturday.
Crisis rocks Kano APC as Ganduje, Shekarau hold parallel Congress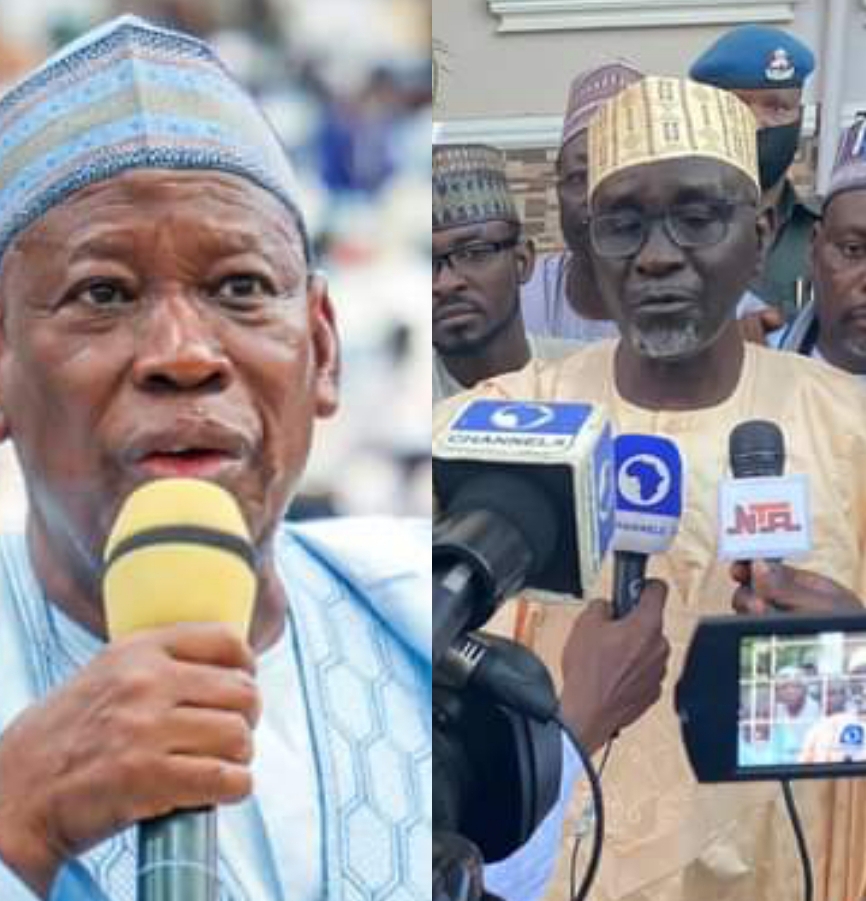 Aminu Abdullahi
Crisis rocked Kano chapter of All Progressive Congress (APC), as Governor Abdullahi Umar Ganduje and faction loyal to former governor of Kano and serving Senator Ibrahim Shekarau held parallel state congress.
KANO FOCUS reports that while Ganduje group held their congress at Sani Abacha stadium, faction loyal to Shekarau had their own at Janguza town, Tofa local government area.
Ganduje's led group endorsed Abdullahi Abbas as state chairman of APC for a second term in a consensus arrangement, while the faction loyal to Shekarau announced Ahmadu Haruna Zago as newly elected chairman of APC in Kano state.
Reports shows that the security have earlier disrupted Shekarau's camp congress at Sani Abacha youth centre and sealed the premises before they moved to Janguza where they held the election.
Below are some pictures of the parallel Congress.