NCC awards N336 million research grants to universities in 5 years – Danbatta
Nasiru Yusuf
The Nigerian Communications Commission (NCC) has awarded N336.4 million  research grants to Nigerian universities from 2015 to date.
Kano Focus reports that the Executive Secretary of the commission Umar Garba Danbatta, disclosed this at an interactive session with journalists in Abuja.
Mr Danbatta said NCC had continued to collaborate with academics to support the development of the innovative services and life-changing solutions with the use of information and communications technologies to promote indigenous content.
"The Commission has so far released N336.4 million as research grants to the academia and has endowed professional chairs in two Nigerian universities.
COVID-19 virtual hackathon: NCC awards N9M research grants to three winners
Computer professionals support NCC in deploying 5G in Nigeria
COVID-19: NCC, Danbatta receive awards for keeping Nigerians connected
"More importantly, we have empowered the Nigerian youth by promoting their ingenuity and innovation in the development of locally-relevant technology solutions.
"The latest of such was the 2020 NCC Virtual Hackathon, where we gave N9 million in grant to three top promising tech startups for solutions, aimed at addressing the impact of COVID-19 and diseases in thematic areas of health, community, productivity, economy and transportation.''
Mr Danbatta revealed that the commission has remitted N362.34 billion into the Federal Government Consolidated Revenue Fund (CRF), from 2015 to date.
He said that the revenue was realised through spectrum fees and operating surplus, which he noted helped to boost the revenue generation drive of the present administration.
Mr Danbatta said that the broadband penetration in 2015, when he first assumed office as Executive Vice Chairman, was six per cent.
Kano Focus recalled that when Danbatta first tenure ended, he was re-appointed in June and confirmed by the Senate on July 21.
According to Danbatta, the broadband penetration as at July is 42 per cent.
"This achievement is as a result of key policy initiatives to improve broadband penetration embarked upon by the Commission.
"These include increasing the number of licenced infrastructure companies (InfraCo), to six across the geo-political zones,'' among others.
Mr Danbatta said that the Commission was currently finalising six InfraCo counterpart funding agreements to ensure the full rollout of broadband infrastructure on an Open Access Model.
He said that this would ensure there was Point of Access in all the 774 local government areas in the country.
The executive vice chairman said that the drive to boost broadband penetration yielded fruit as the subscribers' base stood at 199.31 million as at June.
Mr Danbatta also said that teledensity rose to 104.41 while the sector contributed 14.2 per cent to the GDP in the second quarter.
On his focus for the next five years, Danbatta said that he hoped to deepen the broadband penetration drive.
"We hope to take the broadband penetration to 70 per cent to at least 90 per cent of the population by 2025 in line with new target in the National Broadband Plan (NBBP), 2020-2025.
"We want to continue to protect consumers and ensure they have value for their money.
"We want to continue to support and fast-track the digital economy drive of the Federal Government and this has led to the creation of a Digital Economy Department in the Commission,'' Danbatta added.
COEASU FCE (T) Bichi commences one week warning strike over poor leadership in the college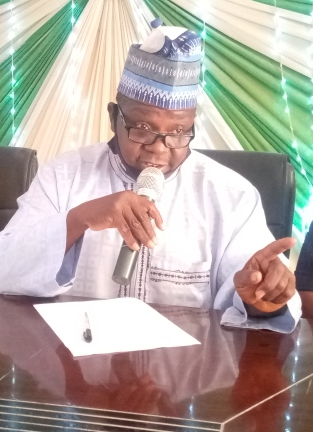 Nasiru Yusuf
The Colleges of Education Academic Staff Union (COEASU) Federal College of Education (Tech) Bichi has commenced a one week warning strike.
Kano Focus reports that the chairman of the union Muhammad Salisu Yunusa announced this on Tuesday while briefing journalists at Press Centre.
The COEASU chairman has accused the management of the college under Muhammad Bashir Fagge with non remittance of twenty five million Naira deduction made on behalf of the staff multi purpose cooperative society.
According to him as at August 2017, the college management had incurred a debt stock amounting to about eighty million Naira, being the cumulative sum of deductions from staff salaries that were not remitted to the college's staff cooperative society.
Mr Yunusa alleged that teaching and learning is being conducted under unbearable condition due to dilapidated infrastructure.
He also alleged that the management of the college has failed to pay legitimate staff allowances including 10 months peculiar academic allowance, Students Industrial Work Experience Scheme (SIWES) supervision allowance; teaching practice allowance and series of outstanding payment of the centre for continuing education.
" Academic infrastructures are dilapidating due to lack of maintenance; laboratories, workshops and studios are not functioning optimally due to lack of equipments and consumables.
"Insecurity and lawlessness is alarming due to complacency of the current management of the college; while staff morale is at low level, due to non payment of staff allowances and other statutory entitlements among other pressing issues," Mr Yunusa alleged.
According to him the college is yet to issue college graduands their Teachers' Registration Council (TRCN) certificate and National Certificate in Education (NCE) certificates for 2014/2015 and 2015/2016 sessions.
"The failure to issue TRCN certificates to our former students may be viewed by the general public as a corporate fraud, considering the fact that they had paid for the processing of the certificates in advance as part of their NCE III school fees while in college.
"The non-payment of security personnel for about seven months has further threatened the security of lives and properties of the institutions. This situation has culminated in serious theft in the students hostels," the chairman alleged.
Mr Yunusa called on the appropriate authorities to to prevail on the management of the college to immediately remit this money back to college's cooperative as soon as possible as failure to to do this will further worsen the welfare condition of some staff, some of whom have invested a larger chunk of their life saving in cooperative society.
"We will never soccumb to the intimidation of 'No work, no pay' by the college management until our demands are met," he said.
We've never added a penny on the price of our products during Ramadan – Dangote 
The chairman of Dangote Group Alhaji Aliko Dangote, has categorically urged people not to panic over price hike in his products during this Ramadan.
Kano Focus recalled that every Ramadan, sugar is one of the most used substance to prepare varieties of drinks and other edibles, even though it often goes higher than usual that a common man cannot afford to buy.
This problem according to many Muslim faith, is associated with the business people in commodity markets – who purchase such most used substances during the fasting period.
However, Mr Dangote said that he has massively filled markets with sugar across the country to avoid shortage during this Ramadan, which according to him to will not heighten the price of the sugar.
Dangote who spoke through his Manager, Garba Ibrahim El- Suleiman in Kano, says the Company presently has bathed all the markets across the country with products, "because our President, Alhaji Aliko Dangote respects and values month of Ramadan to the level that he has never added a penny on the price of his products during the time." He added.
"Our dealers also are very good people and we're rest assured that none of them would be able to take up the price of any product." Garba said.
Speaking with Salisu Sambajo, one of the Dangote Company's major Dealers in Nigeria, says there has never been a time when the Dangote increases prices of his products in any parts of the country during Ramadan.
"The price of every bag of sugar we sell is N18,500 only, therefore whenever you find out that a kobo is added to that, it is from the retailers. These people buy goods from us, they pay for transport, tax and many – so when they some amount on it, it is not Dangote that added it…we cannot force them not to." Sambajo said.
Also, Sabo Dankoli, another dealer of Dangote products explained that they have never experienced a hike in price from Dangote unless in 2020, when there was lockdown due to COVID-19 pandemic, "and that also was not from Dangote, it's because the commodities have gone out of store and people started to add money." He said.
Commending the Dangote Group efforts to ensure that there is no price increase during the fasting period, Chairman of the Kano State Public Complaints and Anti- Corruption Commission (PCACC), Muhuyi Magaji Rimingado has thanked Aliko Dangote for taking measures to ensure that his products have not gone out of store or too expensive to consumers during Ramadan.
''I was informed that the company has flooded the market with commodities that can last till after the Ramadan period and not only in Kano but across the northern states, ''Muhuyi Rimingado said.
''That was why we appreciated the company with a letter of Commendation last week. I hope the company will sustain the initiative even after the holy month of Ramadan.''
Ahmed Musa signs short deal with Kano Pillars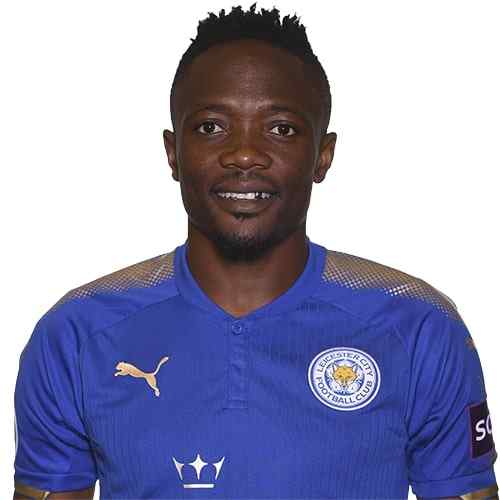 National captain Ahmed Musa is considering a proposition to play some matches for his former club in Nigeria, Kano Pillars, in a move hoped to boost the local league and maintain his personal fitness. 
Kano Focus reports that the 28-year-old, who is a free agent since leaving Saudi Arabian side Al Nassr in October, had received offers from England, Russia and Turkey.
But as he mulls over his next European destination in the summer, the winger received a proposition from the governor of Kano, Abdullahi Umar Ganduje and Shehu Dikko, chairman of the League Management Company (LMC) for a short stint in Nigeria.
"After speaking with the governor and chairman of the LMC I am considering to play some games for Kano pillars," the former Leicester City player told BBC Sport Africa.
"Anything that improves the image of Nigerian football is something that I strive to embark on and Kano Pillars holds a special place in my heart.
"It's the team that helped me become the professional footballer I am today, so this is more than just football but a very strong bond," Mr Musa said.
According to BBC a deal to bring Musa in has already been finalised.
Musa, who has built a training and fitness facilities in Kano to help grass roots football, scored 18 goals for Kano Pillars to finish as top scorer in the 2009/10 Nigeria Professional Football League (NPFL) season.
His desire to help promote the image of the domestic league on social media is what the LMC, which runs the NPFL, is hoping to benefit from this season.
Musa made his 96th appearance for Nigeria in their 3-0 win over Lesotho in Lagos in the Super Eagles final Africa Cup of Nations qualifier.
After Vincent Enyeama (101) and Joseph Yobo (100), Musa is Nigeria's third most capped player in history, having played 96 matches since his debut aged just 17 in 2010.
He helped the Super Eagles win the 2013 Africa Cup of Nations and played for them in the past two World Cups
Musa scored twice for Nigeria at the 2014 and 2018 Fifa World Cup tournaments to become the country's top World Cup goalscorer.