Five factors that increase divorce rate in Kano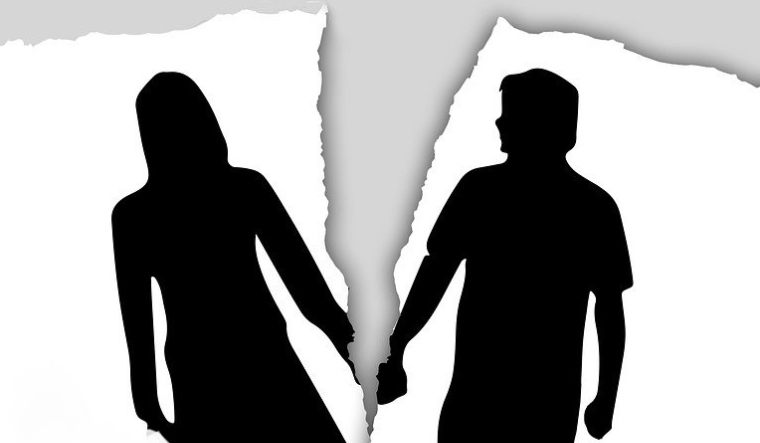 Aminu Abdullahi
A sociologist at  Bayero University Kano (BUK) Aminu Sabo Dambazau has identified five factors that increase the  rate of divorce in Kano state.
Mr Dambazau told Kano Focus on Thursday that the factors including mismatched characters, rivalry, forced marriage, suspicion, and dissatisfaction.
Mismached characters
Mr Dambazau said intending couples rush into marriage without understanding each other.
"Some people misuse the courtship period in solely expressing their feelings without exploring the characters and expectations of their partners.
"They neither understand the obligations and responsibilities of marriage nor do they have the chance to find out the characters, habits, and life views of each other.
"Therefore after marriage when their true characters appear they would start to have problem in their marriages." Mr Dambazau said.
Rivalry
The scholar said about 45% of divorce cases in Kano state are caused by co-wife rivalry.
He said a lot of marriages come to an end the moment the husband starts wooing a second wife.
"Most women do not accept a co-wife and prefer to end the marriage than share their husbands with another woman.
"This habit leads to the breakup of many marriages," he stated.
Forced marriage
Mr Dambazau said another major factor that causes divorce in Kano state is forced marriage.
He said women are still forced into marrying a man they do not love due to financial or social pressure on the parents.
"Whenever a wife doesn't like her husband she will do anything possible to get a divorce.
"Frankly speaking, forced marriage will never last as no one can stay with a person he hates," he stated.
Suspicion
The BUK sociologist said suspicion among couples contributes immensely to the high rate of divorce in Kano state.
"No couple will live in peace as long as they are suspicious of one another.
"Unfortunately this is a growing problem as some women always check their husband's phones in order to find incriminating evidence." Mr Dambazau said.
Dissatisfaction
He added that some husbands fail to gratify the needs of their wives such as feeding, clothing, and sexual desire.
"Whenever a husband fails to feed his wife he will not get respect from her.
"How will you marry a woman when you cannot cater for her needs?
"This is what is happening in our society." The lecturer said.
The road to divorce
Some divorcees in Kano corroborated the scholar's findings.
Maryam Abdullahi, mother of a one year old child said she left her husband after a year because he refused to allow her continue with her studies.
"I was married off to him immediately after completing secondary school even though I told my parents that I want to continue to a higher institution.
"Before the marriage, he promised to allow me continue with my education but he broke the promise after our wedding." She said.
Ms Abdullahi said she does not regret her decision to end the marriage.
"By God's will I'll fulfill my ambition and I'm optimistic to have my desired husband," Maryam said.
Unfair husband
Another divorcee Surayya Abubakar whose marriage ended after eight months said her husband was giving priority to her co-wife.
"He favored her over me and used to buy things for her that he was not buying for me.
"When I complained, he divorced me.
"Our parents met several times but the mediation was in vain as he did not change.
"I also asked him if I was offending him but he said I wasn't." Ms Abubakar said.
I'll never marry again
But Ramla Yusuf whose marriage lasted five months explained that her husband was a fraud who posed as a rich business man before the marriage.
"I realized that he was a liar during the wedding dinner when he couldn't provide the bridal gown.
"He lied that he owned a big house but I was taken to an old rental house.
"It turned out that he was jobless and penniless.
"I really suffered in his hand and after only five months I asked him to divorce me." She said.
Ms Yusuf added that she does not plan to marry again as she didn't know that marriage could be so painful.
Dirty woman
On his part, a male divorcee, Usman Shehu said he divorced his wife after a year of marriage because she was dirty and did not know how to cook delicious meals.
"I cautioned her to change her habit but she refused and I also complained to her parents but still nothing changed.
"I swear she can spend two days without taking a bath – she was not a wife anybody will bear to live with," Mr Shehu said.
Another person Umar Ibrahim said he divorced his wife because she did not respect him and his family.
"We married for love but I did not know she was bad until she came to my house.
"She cheated me severely and also inflicted tension between my family and I," he lamented.
Mr Ibrahim said has been sleeping well since he divorced her two months ago.
How to reduce divorce in Kano
Mr Dambazau, who has a PhD in Sociology, said the best means of reducing the rate of divorce in Kano state is to revive the defunct Zauren Sulhu community forum established by the Ibrahim Shekarau administration.
"Zauren Sulhu was one of the ways to discuss community issues such as marital problems.
"The forum will listen to both sides and counsel them without leading to divorce. He said.
Mr Dambazau said the families of the couples can mediate and save the marriages from divorce.
Islamic perspective
An Islamic cleric Nuhu Muhammad said there are things that couples should observe before getting married.
"Every woman or man should make sure their partner has Islamic knowledge and good character.
"Prophet Muhammad (pbuh) said you should marry whoever you agree with his religiosity," he said.
Mr Muhammad advised couples to avoid telling lies before marriage because most marriages breakdown due to false expectations.
"They don't display who they are because they blindly want to possess each other so after the marriage when the truth is revealed they divorce." The Islamic scholar said.
He therefore advised couples to build their marriages based on the teachings of Islam and exercise patience with one another.
Kano High Court acquits 2 suspected armed robbers detained for 13 years
A Kano State High Court has disçharged and acquitted two suspected armed robbers accused of killing their victim, Bako Zangina, an offense punishable by death.
Kano Focus reports that Justice Suleman Namalam held that though the court has no doubt that the accused are criminals having been convicted previously, the prosecution has failed to estabilish the ingredient of the offence beyond reasonable doubt in the instant case.
The accused Isyaku Umar otherwise known as 'Small' and Ibrahim Suleiman were arraigned in court on three counts charges of conspiracy,attempted armed robbery and culpable homicide punishable by death.
The two accused have been in custody since October 2007 for the alleged killing of Bako Zangina.
The court held that while the prosecution established the death of the victim, it failed to establish three ingredients of offense linking the identity of the accused to the crime thereby creating doubt.
The trial judge held that failure of the prosecution to prove the case beyond reasonable doubt left the court with no option than to discharge and acquitt the two accused.
The two accused persons have been in detention for over 13 years and have previously been tried and convicted for armed robbery.
Kano wins national award in the fight against TB, leprosy
Nasiru Yusuf
Kano State Tuberculosis and Leprosy Control Program has won the twin National Tuberculosis and Leprosy awards for the year 2020.
Kano Focus reports that, the awards were announced by the Nigeria National TB, Leprosy and Buruli Ulcer Control program during the Annual Review meeting held in Port Harcourt, Rivers State Capital.
Kano get the award as the state with highest consistent quarterly TB case notification for 2020 and the highest TB testing laboratory using GeneXpert Machine.
This is the first time the state have won such National TB and Leprosy Awards.
FG signs US$1.959bn Kano-Maradi railway project
Nasiru Yusuf
The federal government has on Monday signed a Memorandum of Understanding with Mota-Engil Group for the construction of US$1.959 billion Kano-Maradi Standard gauge railway line.
Kano Focus reports that the Minister of transportation, Rotimi Amaechi signed on behalf of the federal government while the Managing Director, Mota- Engil, Antonio Gvoea signed on behalf of the contracting firm.
The new railway corridor which is to be located in northern Nigeria will run through Kano, Jigawa and Katsina states and through Niger Republic territory as far as Maradi.
Other cities to benefit directly from the passage of the rail route are Danbatta, Kazaure, Daura, Mashi, Katsina and Jibiya.
A statement signed by Eric Ojiekwe, Director, Press and Public Relations, Ministry of Transportation noted that the 283.750-kilometre rail line besides developing freight and passenger transport, "will be integrated with road transport to make a great contribution to the local economy as well as an important development in the social sector."
The project duration is for 36 months and the contract type is Engineering, Procurement and Construction.
The signing ceremony was witnessed by the Permanent Secretary, Federal Ministry of Transportation, Magdalene Ajani; Director, Legal Services, Pius Oteh; Managing Director, Mota-Engil Group, Antonio Gvoea; Head of Legal, Mota- Engil Group, Cameron Beverley; Magajin Garin Kano, Muhammad Wada; Director, Mota-Engil Group, Kola Abdulkarim; Vice President, Mota-Engil Group, Mohammed Abdul-Razaq; Nigerian Ambassador to Germany, Yusuf Tuggar; Managing Director, Nigerian Ports Authority, Hadiza Bala-Usman among other personalities.
Mota-Engil is a Portuguese conglomerate with diverse interest in construction, transportation, public works, port operations, waste, water and logistics with presence in 23 countries spread across Africa, Europe and Latin America.