Five factors that increase divorce rate in Kano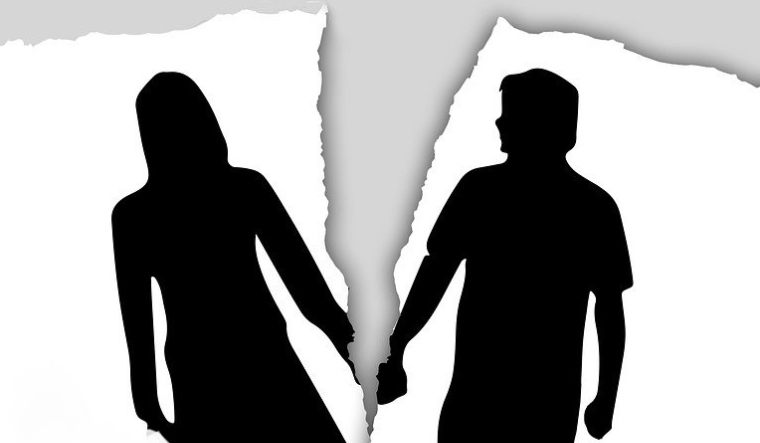 Aminu Abdullahi
A sociologist at  Bayero University Kano (BUK) Aminu Sabo Dambazau has identified five factors that increase the  rate of divorce in Kano state.
Mr Dambazau told Kano Focus on Thursday that the factors including mismatched characters, rivalry, forced marriage, suspicion, and dissatisfaction.
Mismached characters
Mr Dambazau said intending couples rush into marriage without understanding each other.
"Some people misuse the courtship period in solely expressing their feelings without exploring the characters and expectations of their partners.
"They neither understand the obligations and responsibilities of marriage nor do they have the chance to find out the characters, habits, and life views of each other.
"Therefore after marriage when their true characters appear they would start to have problem in their marriages." Mr Dambazau said.
Rivalry
The scholar said about 45% of divorce cases in Kano state are caused by co-wife rivalry.
He said a lot of marriages come to an end the moment the husband starts wooing a second wife.
"Most women do not accept a co-wife and prefer to end the marriage than share their husbands with another woman.
"This habit leads to the breakup of many marriages," he stated.
Forced marriage
Mr Dambazau said another major factor that causes divorce in Kano state is forced marriage.
He said women are still forced into marrying a man they do not love due to financial or social pressure on the parents.
"Whenever a wife doesn't like her husband she will do anything possible to get a divorce.
"Frankly speaking, forced marriage will never last as no one can stay with a person he hates," he stated.
Suspicion
The BUK sociologist said suspicion among couples contributes immensely to the high rate of divorce in Kano state.
"No couple will live in peace as long as they are suspicious of one another.
"Unfortunately this is a growing problem as some women always check their husband's phones in order to find incriminating evidence." Mr Dambazau said.
Dissatisfaction
He added that some husbands fail to gratify the needs of their wives such as feeding, clothing, and sexual desire.
"Whenever a husband fails to feed his wife he will not get respect from her.
"How will you marry a woman when you cannot cater for her needs?
"This is what is happening in our society." The lecturer said.
The road to divorce
Some divorcees in Kano corroborated the scholar's findings.
Maryam Abdullahi, mother of a one year old child said she left her husband after a year because he refused to allow her continue with her studies.
"I was married off to him immediately after completing secondary school even though I told my parents that I want to continue to a higher institution.
"Before the marriage, he promised to allow me continue with my education but he broke the promise after our wedding." She said.
Ms Abdullahi said she does not regret her decision to end the marriage.
"By God's will I'll fulfill my ambition and I'm optimistic to have my desired husband," Maryam said.
Unfair husband
Another divorcee Surayya Abubakar whose marriage ended after eight months said her husband was giving priority to her co-wife.
"He favored her over me and used to buy things for her that he was not buying for me.
"When I complained, he divorced me.
"Our parents met several times but the mediation was in vain as he did not change.
"I also asked him if I was offending him but he said I wasn't." Ms Abubakar said.
I'll never marry again
But Ramla Yusuf whose marriage lasted five months explained that her husband was a fraud who posed as a rich business man before the marriage.
"I realized that he was a liar during the wedding dinner when he couldn't provide the bridal gown.
"He lied that he owned a big house but I was taken to an old rental house.
"It turned out that he was jobless and penniless.
"I really suffered in his hand and after only five months I asked him to divorce me." She said.
Ms Yusuf added that she does not plan to marry again as she didn't know that marriage could be so painful.
Dirty woman
On his part, a male divorcee, Usman Shehu said he divorced his wife after a year of marriage because she was dirty and did not know how to cook delicious meals.
"I cautioned her to change her habit but she refused and I also complained to her parents but still nothing changed.
"I swear she can spend two days without taking a bath – she was not a wife anybody will bear to live with," Mr Shehu said.
Another person Umar Ibrahim said he divorced his wife because she did not respect him and his family.
"We married for love but I did not know she was bad until she came to my house.
"She cheated me severely and also inflicted tension between my family and I," he lamented.
Mr Ibrahim said has been sleeping well since he divorced her two months ago.
How to reduce divorce in Kano
Mr Dambazau, who has a PhD in Sociology, said the best means of reducing the rate of divorce in Kano state is to revive the defunct Zauren Sulhu community forum established by the Ibrahim Shekarau administration.
"Zauren Sulhu was one of the ways to discuss community issues such as marital problems.
"The forum will listen to both sides and counsel them without leading to divorce. He said.
Mr Dambazau said the families of the couples can mediate and save the marriages from divorce.
Islamic perspective
An Islamic cleric Nuhu Muhammad said there are things that couples should observe before getting married.
"Every woman or man should make sure their partner has Islamic knowledge and good character.
"Prophet Muhammad (pbuh) said you should marry whoever you agree with his religiosity," he said.
Mr Muhammad advised couples to avoid telling lies before marriage because most marriages breakdown due to false expectations.
"They don't display who they are because they blindly want to possess each other so after the marriage when the truth is revealed they divorce." The Islamic scholar said.
He therefore advised couples to build their marriages based on the teachings of Islam and exercise patience with one another.
Kano gets 3,148 new polling units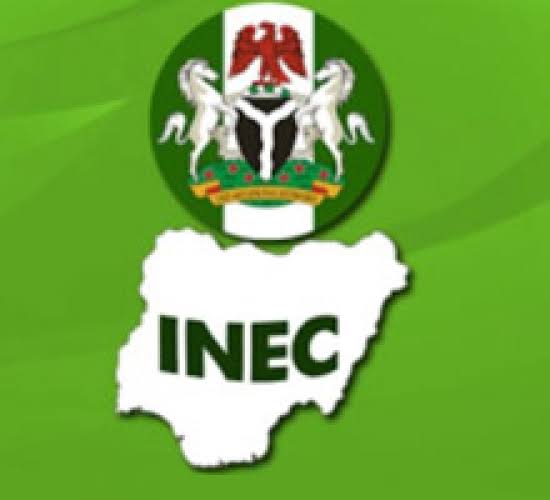 Mukhtar Yahya Usman
The Independent National Electoral Commission (INEC) has expanded the polling units in Kano state from 8,074 to 11,222 to create easy access to polling units.
Kano Focus reports that the INEC chairman, Mahmoud Yakubu revealed this to journalists on Wednesday in Abuja.
Mr Yakubu revealed that Kano Central has 1,978 more polling units while Kano South and Kano North have 658 and 513 respectively.
INEC exempts corp members from participating in Bebeji by-election
Kano governorship tribunal orders arrest of INEC witness attackers
People with disabilities will participate in future elections with ease–INEC
The 10 local governments that have the highest number of additional polling units are Nassarawa 334, Kumbotso 220, Gwale 207, Tarauni 207, and Ungoggo 179.
Others are Dala 163, Fagge 163, Kano Municipal 160, Danbatta 94, and Dawakin Kudu 92.
Nigerian Navy to establish desert warfare institute in Kano
Nasiru Yusuf
The Chief of Naval Staff CNS Real Admiral Awwal Zubairu Gambo, has agreed to move Desert Warfare Institute to Kano.
KANO FOCUS reports that this was disclosed by, Chief of Policy and Plans, Nigerian Navy, COR Ezekobe
when he led a delegation to governor Ganduje at his office, in Kano, Wednesday, to brief the governor about development so far.
He said "We are here to actualize the fruitful engagement we had when His Excellency visited us on the 3rd of June. He Chief of Naval Staff directed me to lead this team in actualising some of the promises made to you when you visited the Naval headquarters."
"Our project standing on 12 hectares of land, is a multi-purpose project. We are moving our Desert Warfare of our Special unit to Kano Your Excellency. This unit is highly trained in both United States of America and Britain. And they are recognized to be of best performance."
"This is where we will use for a garment industry and other things that will be of significant benefit to the society."
"We would like to develop a Barack, so that when the need arises we can defend ourselves and also the state. That will definitely help in improving the security of the state in particular and the nation in general."
He requested that, the Chief of Naval Staff would want to deliver a lecture on Maritime in either Bayero University, Kano, for people here up North to understand the activities of the Nigerian Navy in the national scheme of things.
Ezkobe, a rear admiral in Nigerian Navy, requested another piece of land on behalf of the Naval Officers Wives Association (NOWA) for the establishment of hospital in the state.
"Naval Officers Wives Association (NOWA) is desirous of establishing a 200-bedded hospital in Kano. We also need to get a piece of land for this effort to see the light of the day," he requested.
"Your Excellency we witnessed the tremendous development in your state. This is highly commendable Sir," he concluded.
In his response, governor Ganduje appreciated the speed of the process for the visibility of the Nigerian Navy in the state, appreciating that, "We are so happy to have you here. I can see that the return match is so quick. This shows the level of seriousness from your part."
"Your presence in Kano will definitely boost the morale of our youth in joining the Nigerian Navy. It will also improve our security of the state generally," he stated.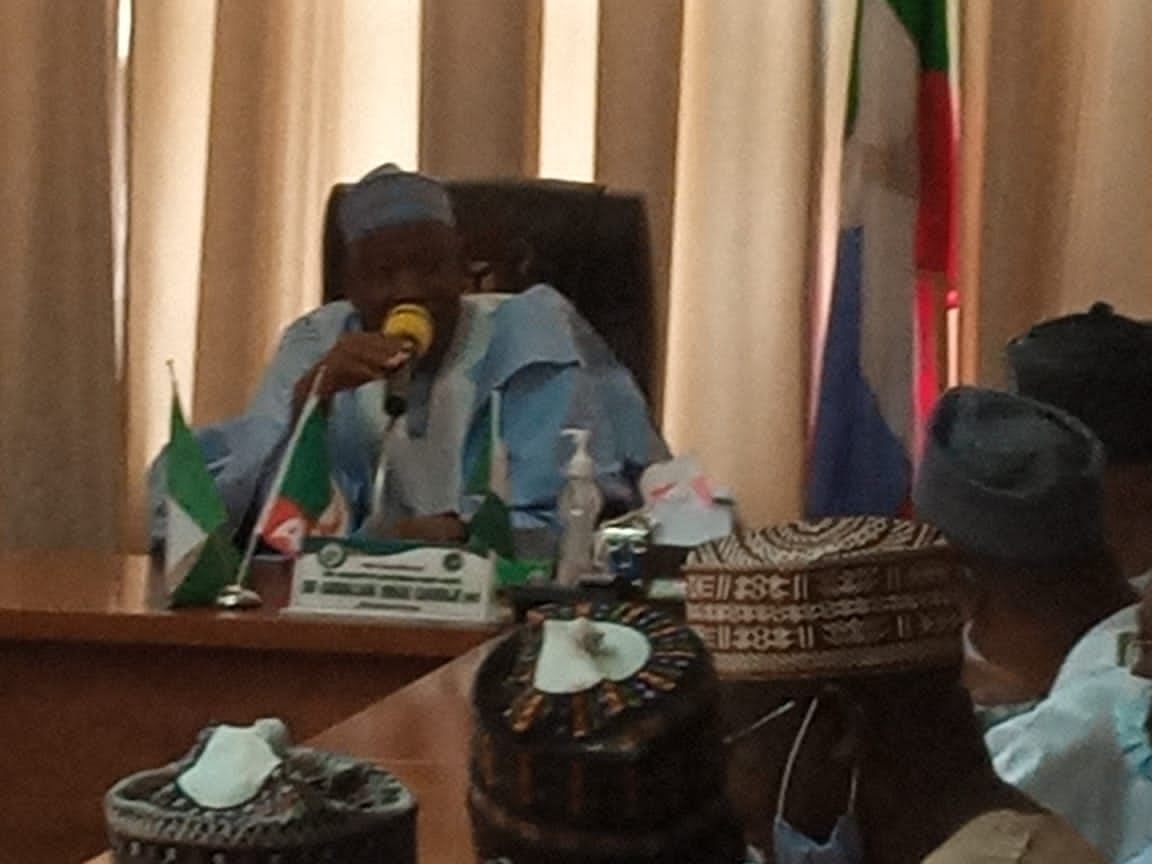 "We are very much ready for all the requests you came with pertaining this and other projects for the development of the state. And for improving the security of our dear state. We are always ready."
Concerning the Chief of Naval State Conference, Ganduje said the state would always be ready to see to the realisation of the proposed Conference, adding that, "For the Conference we will create an enabling environment for it to hold."
"We will also facilitate for the proposed Maritime lecture by the Chief of Naval Staff in one of our universities. There is no doubt about this. Tell him he is always welcome."
EFCC asks Kano Internal Revenue Service to report tax evaders
Nasiru Yusuf
The Economic and Financial Crimes Commission EFCC, has urged the chairman of Kano State Internal Revenue Service KIRS, to report tax evaders to the commission as the Zonal office now have a full pledged tax fraud section.
KANO FOCUS reports that the Head of the Kano Zonal office of the commission, Mualledi Farouq Dogondaji stated this on Monday during a courtesy visit to KIRS in Kano.
"We are ready to continue to work together to put our economy back on track. Tax is what is used to pay our wages and salaries. That is why we are here to tell you that our doors are open. If you have tax evasion cases, do not hesitate to come to us. We now have a special section dealing with that," he said.
In his response, the Chairman of Kano State Internal Revenue Service, Abdulrazak Datti Sani assured the EFCC of his agency's cooperation in tackling tax evasion and other malpractices.
He stated that, though KIRS has its enforcement unit, they would still require the intervention of the EFCC to be able to handle some cases.
He assured the EFCC that his officers will be working hand-in-hand with Commission to ensure compliance by companies and other government agencies in tax remittances.