Five factors that increase divorce rate in Kano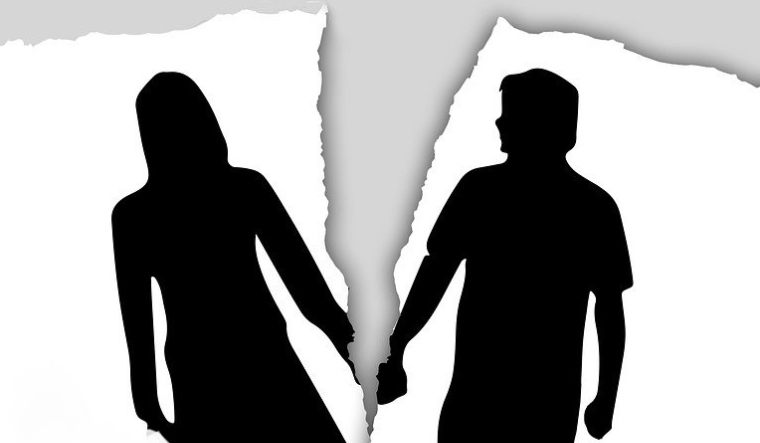 Aminu Abdullahi
A sociologist at  Bayero University Kano (BUK) Aminu Sabo Dambazau has identified five factors that increase the  rate of divorce in Kano state.
Mr Dambazau told Kano Focus on Thursday that the factors including mismatched characters, rivalry, forced marriage, suspicion, and dissatisfaction.
Mismached characters
Mr Dambazau said intending couples rush into marriage without understanding each other.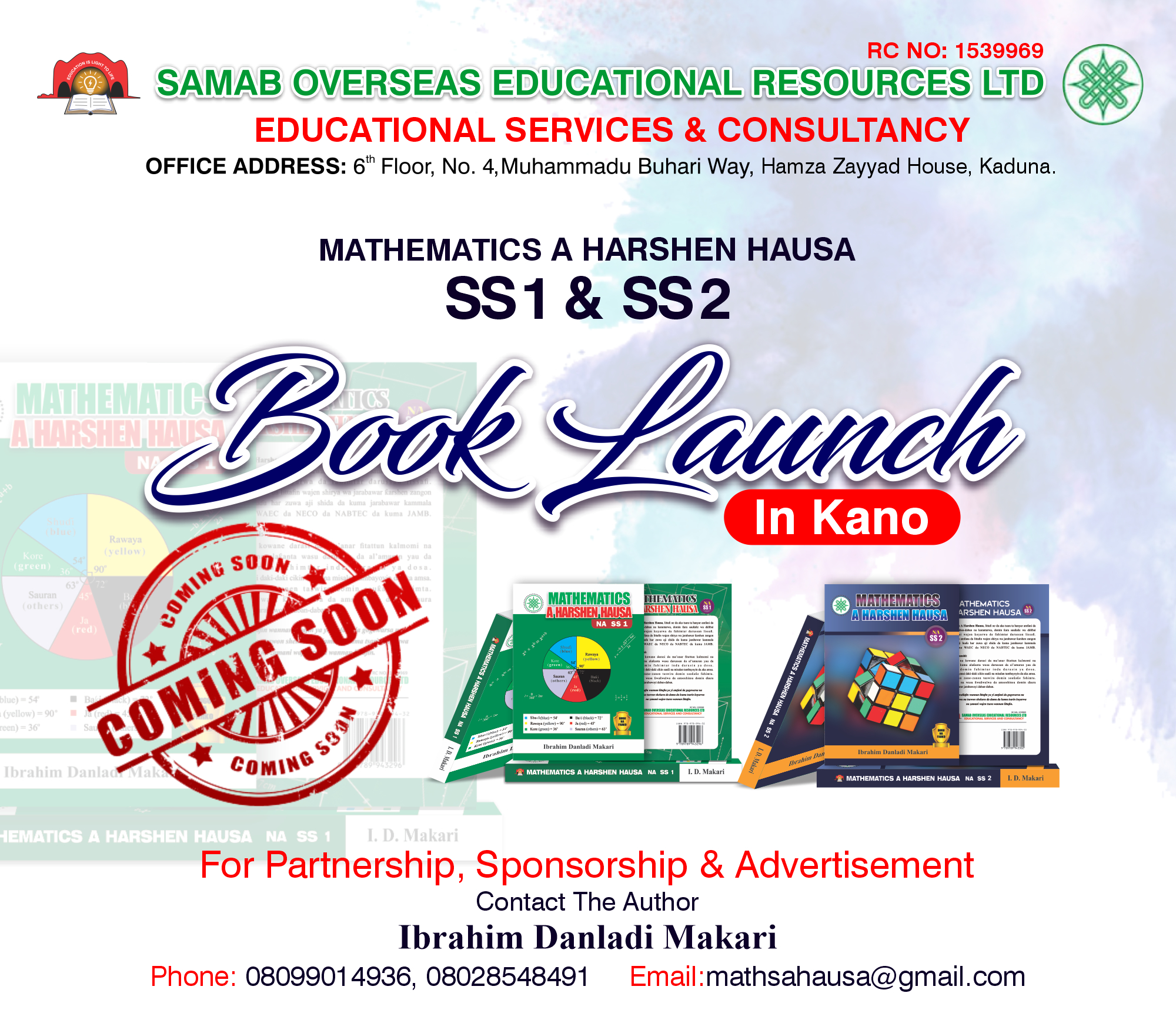 "Some people misuse the courtship period in solely expressing their feelings without exploring the characters and expectations of their partners.
"They neither understand the obligations and responsibilities of marriage nor do they have the chance to find out the characters, habits, and life views of each other.
"Therefore after marriage when their true characters appear they would start to have problem in their marriages." Mr Dambazau said.
Rivalry
The scholar said about 45% of divorce cases in Kano state are caused by co-wife rivalry.
He said a lot of marriages come to an end the moment the husband starts wooing a second wife.
"Most women do not accept a co-wife and prefer to end the marriage than share their husbands with another woman.
"This habit leads to the breakup of many marriages," he stated.
Forced marriage
Mr Dambazau said another major factor that causes divorce in Kano state is forced marriage.
He said women are still forced into marrying a man they do not love due to financial or social pressure on the parents.
"Whenever a wife doesn't like her husband she will do anything possible to get a divorce.
"Frankly speaking, forced marriage will never last as no one can stay with a person he hates," he stated.
Suspicion
The BUK sociologist said suspicion among couples contributes immensely to the high rate of divorce in Kano state.
"No couple will live in peace as long as they are suspicious of one another.
"Unfortunately this is a growing problem as some women always check their husband's phones in order to find incriminating evidence." Mr Dambazau said.
Dissatisfaction
He added that some husbands fail to gratify the needs of their wives such as feeding, clothing, and sexual desire.
"Whenever a husband fails to feed his wife he will not get respect from her.
"How will you marry a woman when you cannot cater for her needs?
"This is what is happening in our society." The lecturer said.
The road to divorce
Some divorcees in Kano corroborated the scholar's findings.
Maryam Abdullahi, mother of a one year old child said she left her husband after a year because he refused to allow her continue with her studies.
"I was married off to him immediately after completing secondary school even though I told my parents that I want to continue to a higher institution.
"Before the marriage, he promised to allow me continue with my education but he broke the promise after our wedding." She said.
Ms Abdullahi said she does not regret her decision to end the marriage.
"By God's will I'll fulfill my ambition and I'm optimistic to have my desired husband," Maryam said.
Unfair husband
Another divorcee Surayya Abubakar whose marriage ended after eight months said her husband was giving priority to her co-wife.
"He favored her over me and used to buy things for her that he was not buying for me.
"When I complained, he divorced me.
"Our parents met several times but the mediation was in vain as he did not change.
"I also asked him if I was offending him but he said I wasn't." Ms Abubakar said.
I'll never marry again
But Ramla Yusuf whose marriage lasted five months explained that her husband was a fraud who posed as a rich business man before the marriage.
"I realized that he was a liar during the wedding dinner when he couldn't provide the bridal gown.
"He lied that he owned a big house but I was taken to an old rental house.
"It turned out that he was jobless and penniless.
"I really suffered in his hand and after only five months I asked him to divorce me." She said.
Ms Yusuf added that she does not plan to marry again as she didn't know that marriage could be so painful.
Dirty woman
On his part, a male divorcee, Usman Shehu said he divorced his wife after a year of marriage because she was dirty and did not know how to cook delicious meals.
"I cautioned her to change her habit but she refused and I also complained to her parents but still nothing changed.
"I swear she can spend two days without taking a bath – she was not a wife anybody will bear to live with," Mr Shehu said.
Another person Umar Ibrahim said he divorced his wife because she did not respect him and his family.
"We married for love but I did not know she was bad until she came to my house.
"She cheated me severely and also inflicted tension between my family and I," he lamented.
Mr Ibrahim said has been sleeping well since he divorced her two months ago.
How to reduce divorce in Kano
Mr Dambazau, who has a PhD in Sociology, said the best means of reducing the rate of divorce in Kano state is to revive the defunct Zauren Sulhu community forum established by the Ibrahim Shekarau administration.
"Zauren Sulhu was one of the ways to discuss community issues such as marital problems.
"The forum will listen to both sides and counsel them without leading to divorce. He said.
Mr Dambazau said the families of the couples can mediate and save the marriages from divorce.
Islamic perspective
An Islamic cleric Nuhu Muhammad said there are things that couples should observe before getting married.
"Every woman or man should make sure their partner has Islamic knowledge and good character.
"Prophet Muhammad (pbuh) said you should marry whoever you agree with his religiosity," he said.
Mr Muhammad advised couples to avoid telling lies before marriage because most marriages breakdown due to false expectations.
"They don't display who they are because they blindly want to possess each other so after the marriage when the truth is revealed they divorce." The Islamic scholar said.
He therefore advised couples to build their marriages based on the teachings of Islam and exercise patience with one another.
EFCC Kano zonal office secures 340 convictions in 2022 – official
Nasiru Yusuf
The Kano zonal office of Economic and Financial Crimes Commission (EFCC) has secured 340 conviction and loses only three cases in 2022.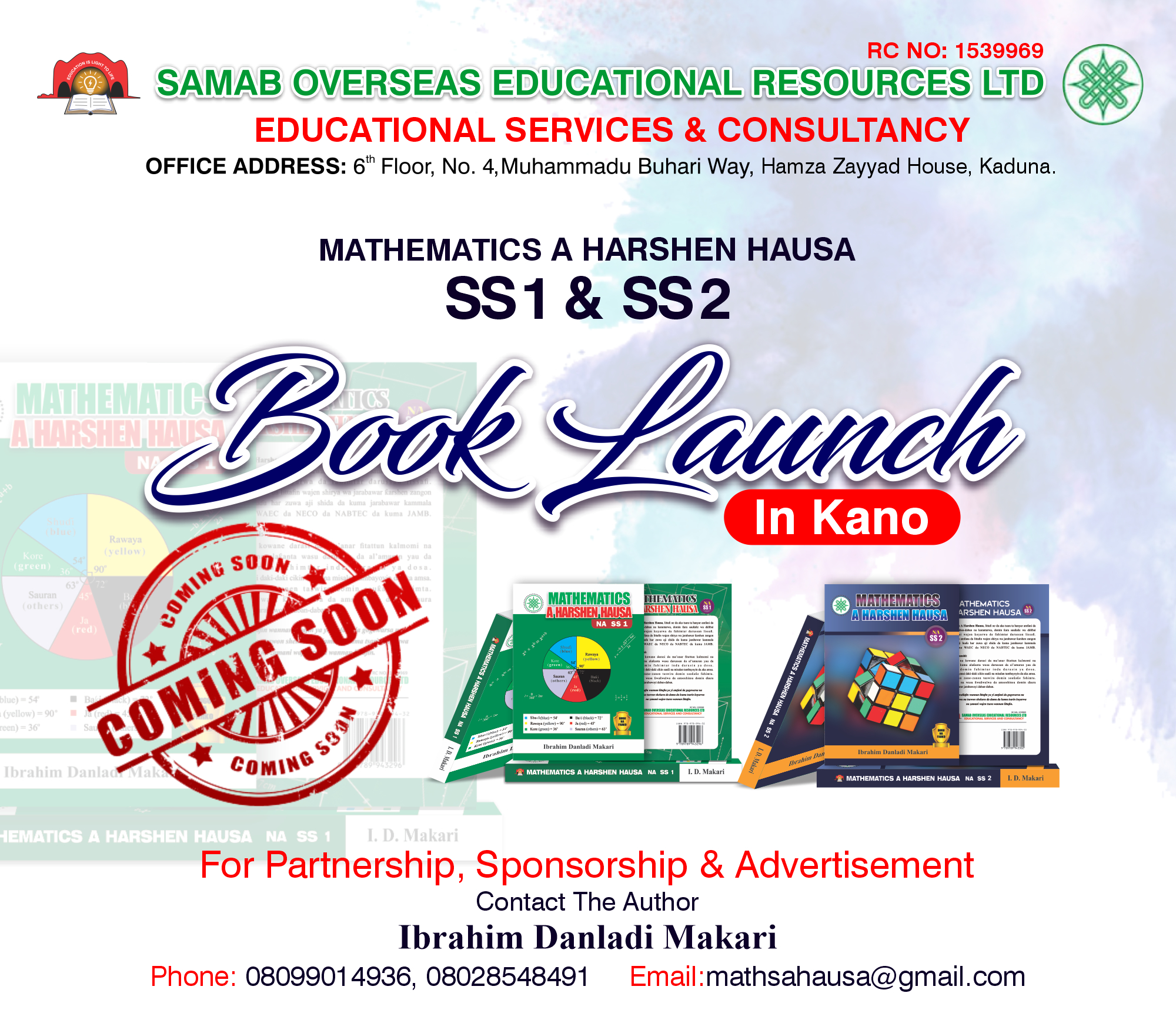 KANO FOCUS reports that commission's Deputy Director of Legal and Prosecution, Aisha Habib announced this on Thursday at Financial Crime Reporting Workshop organised for some selected journalists in Kano.
While giving the breakdown of both civil and criminal convictions achieved by the Kano Zone Mrs Habib said they have had 160 criminal convictions losing only two and 180 civil convictions losing only one in Kano State. She added that this put the conviction rates at over 90 per cent.
The EFCC counsel also listed a series of challenges that stalled financial crimes prosecutions amongst which are unwarranted frivolous acts of defendant counsels, constant cases adjournment and elevation or transfer of judges.
She said one of the difficulties they face while prosecuting financial crime is also unavailing of the identity of individuals behind some criminal transactions.
Mrs Habib hinted that although Section 6 of the Commission's laws empowered them to investigate and prosecute persons suspected to be holding illegal money and properties, it is, however, highly difficult to get the original person behind illicit transactions.
Speaking, the commission's chairman, Abdulrasheed Bawa declared that the EFCC recorded 3, 440 convictions on financial and cyber crimes across the country from January to November 2022.
The chairman, who was represented by the Kano Zonal Commander, Farouk Dogondaji, also stated that the commission will work to ensure the enforcement of the Electoral Act as the 2023 general elections approach.
"In terms of prosecution of cases in court, I am glad to inform you that, between January and November 25, this year, EFCC recorded 3440 convictions. The potentials for improvement are good as more ongoing cases are concluded in the remaining four weeks of the year.
"Remarkable as this feat is, we are not resting on our oars. We believe there is still a lot to be done which is the reason why we are actively seeking the support of all stakeholders, including the media," he stated.
He also said: "On our part, we are working in close collaboration with the Independent National Electoral Commission (INEC), and other stakeholders to preserve the integrity of the electoral process. We will ensure that the Electoral Act is fully enforced and those who seek to influence voters through financial inducement are brought to justice."
He described journalists as critical allies who are at the workshop to improve their capacity to be able to help in the fight against cyber and financial crimes in the country.
Others who spoke at the occasion include the commission's spokesperson Wilson Uwjaren and Dele Oyewale.
Huawei names Computer Lab after Umar Garba Danbatta
Nasiru Yusuf
A computer lab, constructed by Huawei Technologies and commissioned at the weekend to serve the community of Koguna Town of Makoda Local Government of Kano State, has been named "Prof. Umar Garba Danbatta Computer Lab".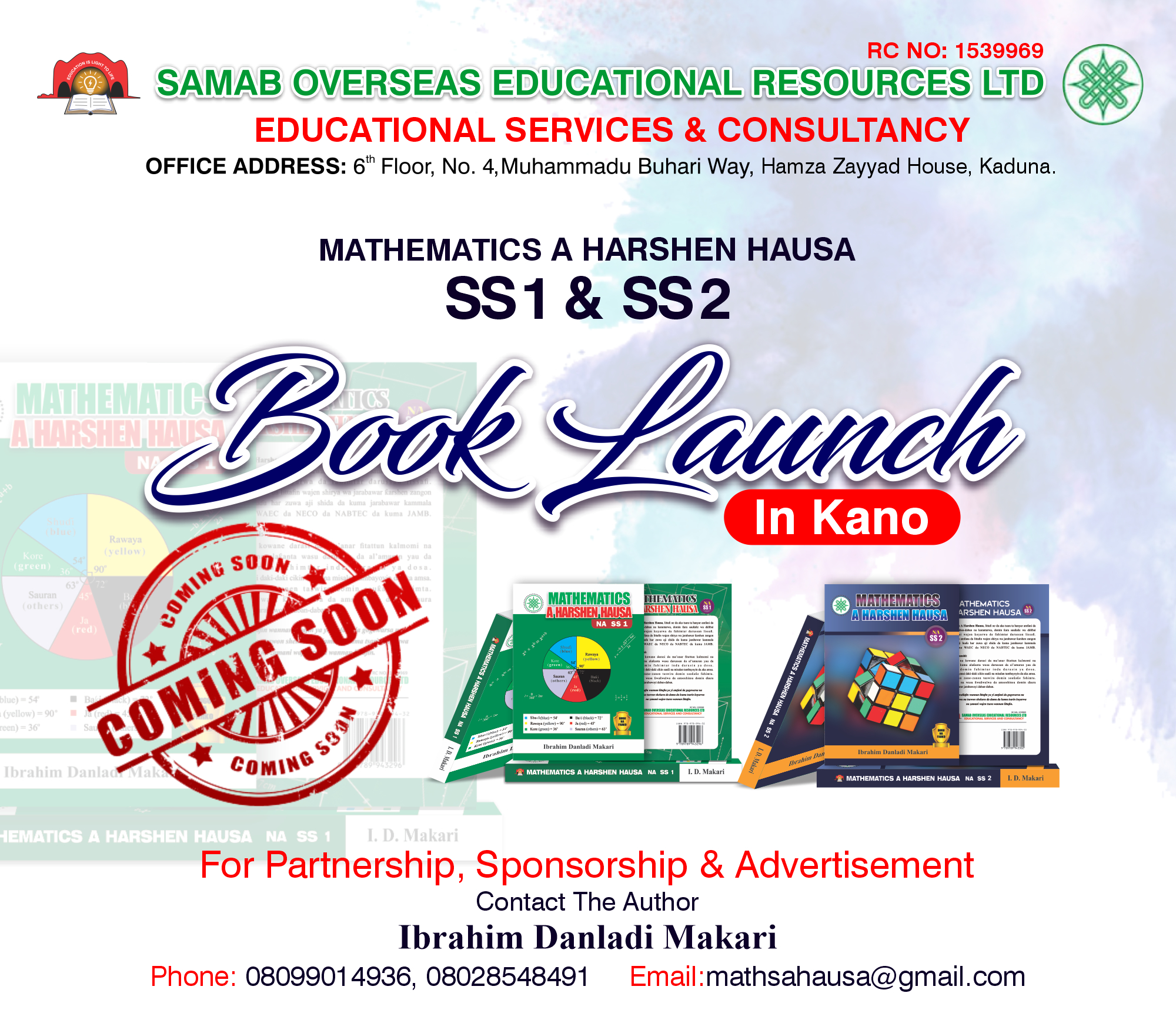 KANO FOCUS reports that Director, Public Relations of Huawei Nigeria, Lola Fafore, said at the commissioning, which was witnessed by the Executive Vice Chairman of the NCC, Prof. Umar Danbatta, and the District Head of Makoda, Alhaji Labaran Abdullahi, that the project was among the company's contribution to Nigeria as part of its corporate social responsibility. Fafore assured that Huawei will continue to promote digital inclusion, primarily through the provision of access to technology.
"Huawei has been operating in Nigeria for over 22 years now and we can say that Nigeria is a great country filled with many great talents and potential. We love the Nigerian people and are happy to always give back through Corporate Social Responsibility initiatives such as this,"
"Huawei is therefore constantly making more effort in terms of connectivity, applications, and skills transfer to promote digital inclusion for all. This is in line with Huawei's mission to bring digital services to every person, home, and organization for a fully connected intelligent world. As part of our contribution to this great nation, we believe in making technology accessible to all. Technology should not be for the few, but for everyone," she said.
In appreciation of naming the centre after him and donating to the community, Danbatta commended Huawei Nigeria Limited. He also thanked the company for the central role it has played in the development of the telecommunications industry in Nigeria.
"This computer laboratory was built through a huge donation by Huawei. And Huawei is a household name in Nigeria. They provide and manage services for major telecommunications companies in Nigeria. They are dominant in that sector. I can't imagine the state of telecoms in Nigeria without the invaluable role that Huawei is playing in the country," Danbatta said.
Traditional ruler of Makoda who doubles as Barayan Bichi, poured encomiums on the donors and the NCC boss, whose philanthropic disposition attracted the gesture to the community.
He said Danabatta has been making invaluable contributions to the development of our communities, the state, and the nation at large. The community leader stated that Danbatta has implemented many philanthropic and people-oriented projects in his Danbatta community in addition to his strides in driving the development of ICT adoption and usage, through numerous initiatives as the country's Chief Telecoms Regulator.
Those who attended the commissioning ceremony include, the Vice Chairman of Makoda Local Government, Alhaji Yusif Bala, the Director of Human Capital and Administration of NCC, Barrister Usman Malah, the Chief of Staff to the EVC, Malam Hafiz Shehu, and the Controller, NCC Zonal Office in Kano, Malam Shuaibu Swade among others.
AIDS Day: Kano's HIV prevalence drops to 0.5% – Report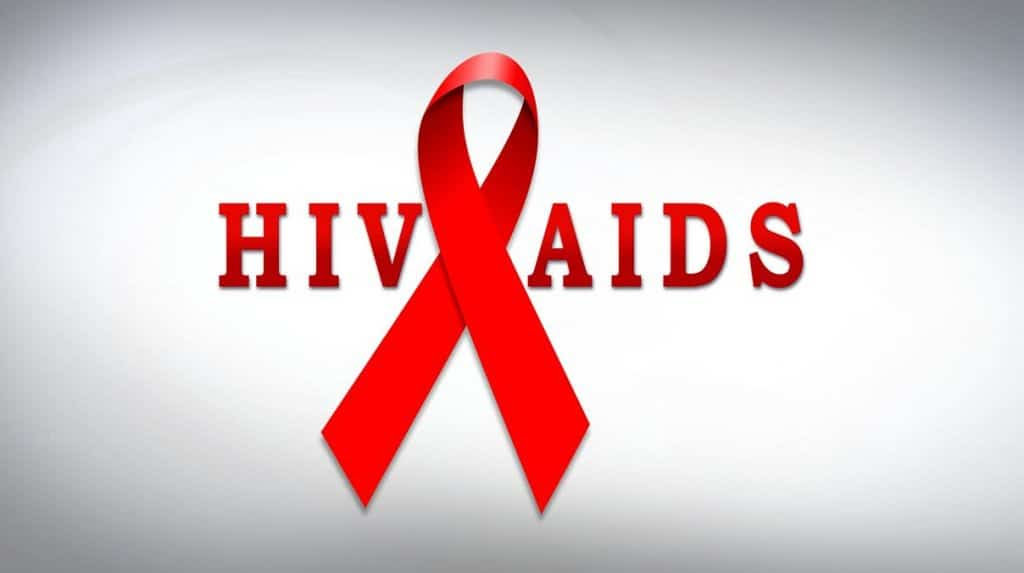 Nasiru Yusuf
Kano state government said it is winning the fight against HIV in all parts of the state as prevalence rate has come down to 0.5 percent from the previous figure of 2.5 percent.
KANO FOCUS reports that the Commissioner for Health Dr. Aminu Ibrahim Tsanyawa stated this during a press briefing on the commemoration of the 2022 World AIDS Day.
He said the state government has invested hugely in the aspect of enlightening the public on HIV especially by knowing their status.
"At this juncture I wish to inform that the most recent survey conducted in all the states of the Federation (NAIIS), the prevalence rate for Kano has come down to 0.5 percent from the previous figure of 2.5 percent.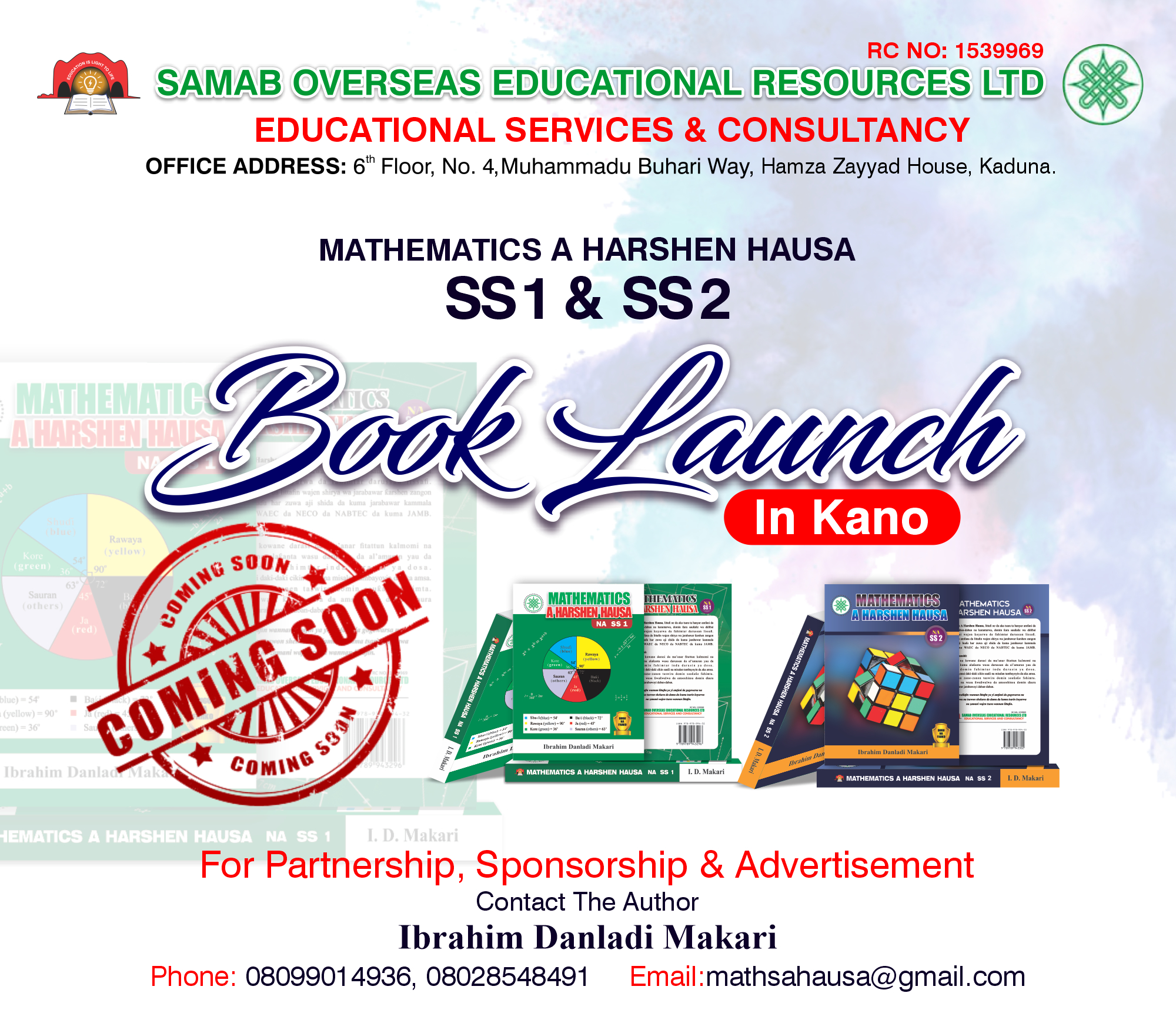 "Currently in Kano there are over 38,000 people living with HIV who are currently placed on treatment , 83% of which have attained virological suppression across our 43 comprehensive sites, with about 84% pregnant women attending ANC being counseled,tested and have received their results from over 600 PMTCT testing sites in the state," Dr Tsanyawa said.
The Commissioner maintained that the achievements was as a result of the efforts and dedication of the state government through the Kano State Agency for the Control of AIDS (SACA).
Dr. Tsanyawa maintained that the present administration in Kano has placed highest priority on saving the lives of women and children through the provision of essential health service both at primary and secondary care levels.
He said this year's theme of the world HIV day is"Putting Ourselves to the Test: Achieving Equity to end HIV", adding that it was in line with the state government policy for free HIV/AIDS test in all its hospitals.