Five factors that increase divorce rate in Kano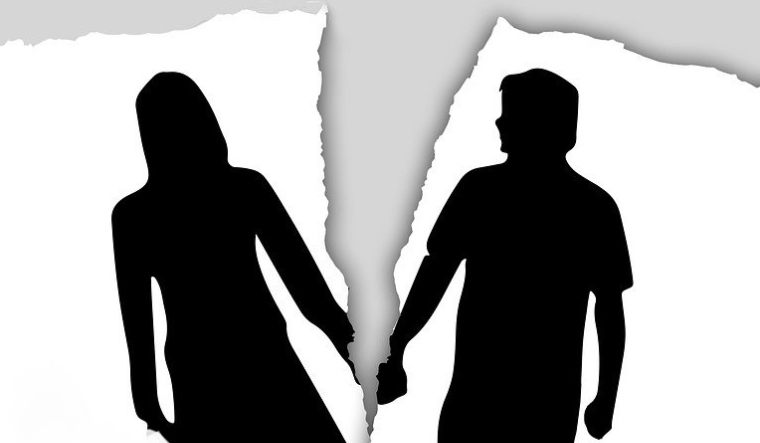 Aminu Abdullahi
A sociologist at  Bayero University Kano (BUK) Aminu Sabo Dambazau has identified five factors that increase the  rate of divorce in Kano state.
Mr Dambazau told Kano Focus on Thursday that the factors including mismatched characters, rivalry, forced marriage, suspicion, and dissatisfaction.
Mismached characters
Mr Dambazau said intending couples rush into marriage without understanding each other.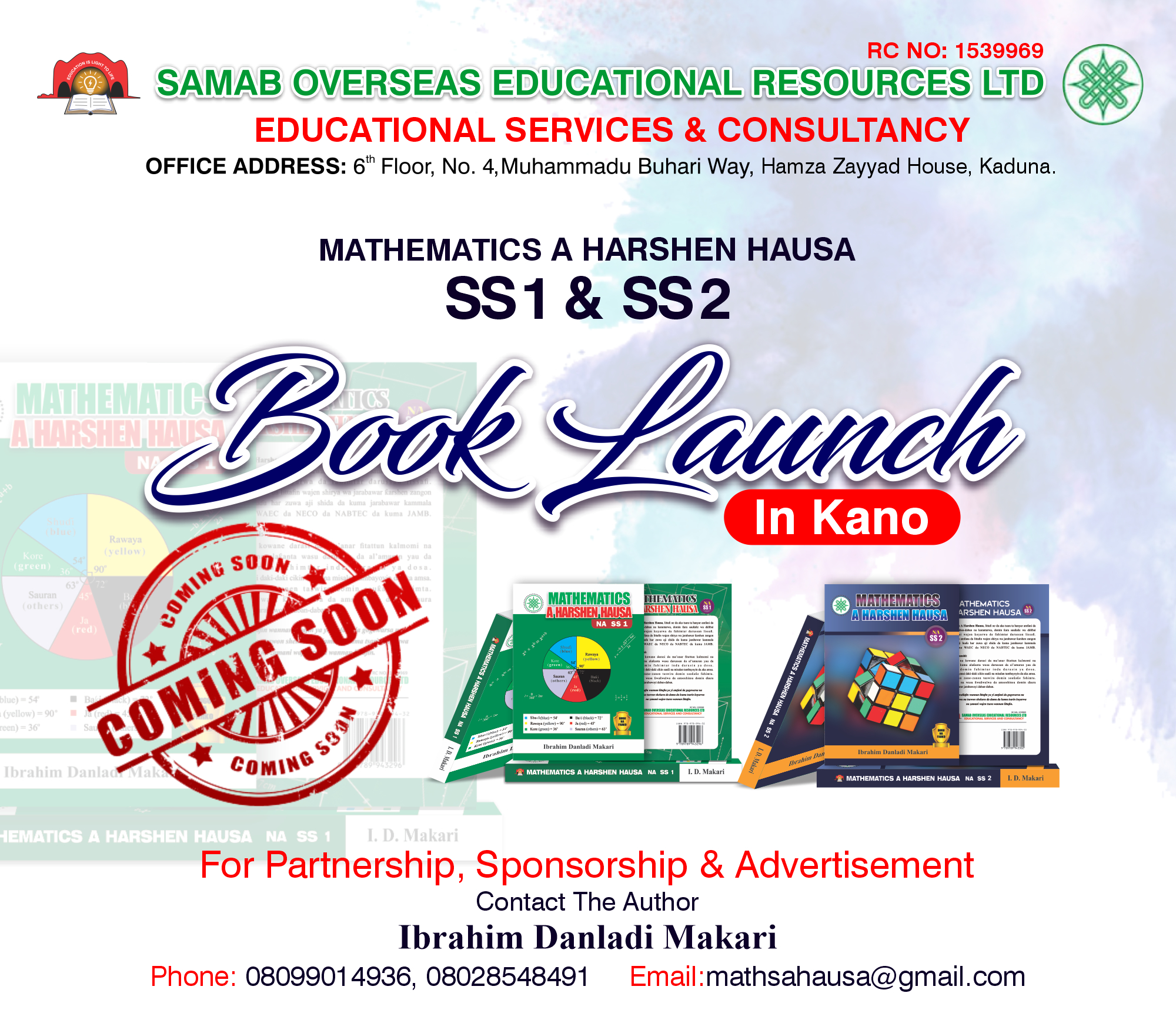 "Some people misuse the courtship period in solely expressing their feelings without exploring the characters and expectations of their partners.
"They neither understand the obligations and responsibilities of marriage nor do they have the chance to find out the characters, habits, and life views of each other.
"Therefore after marriage when their true characters appear they would start to have problem in their marriages." Mr Dambazau said.
Rivalry
The scholar said about 45% of divorce cases in Kano state are caused by co-wife rivalry.
He said a lot of marriages come to an end the moment the husband starts wooing a second wife.
"Most women do not accept a co-wife and prefer to end the marriage than share their husbands with another woman.
"This habit leads to the breakup of many marriages," he stated.
Forced marriage
Mr Dambazau said another major factor that causes divorce in Kano state is forced marriage.
He said women are still forced into marrying a man they do not love due to financial or social pressure on the parents.
"Whenever a wife doesn't like her husband she will do anything possible to get a divorce.
"Frankly speaking, forced marriage will never last as no one can stay with a person he hates," he stated.
Suspicion
The BUK sociologist said suspicion among couples contributes immensely to the high rate of divorce in Kano state.
"No couple will live in peace as long as they are suspicious of one another.
"Unfortunately this is a growing problem as some women always check their husband's phones in order to find incriminating evidence." Mr Dambazau said.
Dissatisfaction
He added that some husbands fail to gratify the needs of their wives such as feeding, clothing, and sexual desire.
"Whenever a husband fails to feed his wife he will not get respect from her.
"How will you marry a woman when you cannot cater for her needs?
"This is what is happening in our society." The lecturer said.
The road to divorce
Some divorcees in Kano corroborated the scholar's findings.
Maryam Abdullahi, mother of a one year old child said she left her husband after a year because he refused to allow her continue with her studies.
"I was married off to him immediately after completing secondary school even though I told my parents that I want to continue to a higher institution.
"Before the marriage, he promised to allow me continue with my education but he broke the promise after our wedding." She said.
Ms Abdullahi said she does not regret her decision to end the marriage.
"By God's will I'll fulfill my ambition and I'm optimistic to have my desired husband," Maryam said.
Unfair husband
Another divorcee Surayya Abubakar whose marriage ended after eight months said her husband was giving priority to her co-wife.
"He favored her over me and used to buy things for her that he was not buying for me.
"When I complained, he divorced me.
"Our parents met several times but the mediation was in vain as he did not change.
"I also asked him if I was offending him but he said I wasn't." Ms Abubakar said.
I'll never marry again
But Ramla Yusuf whose marriage lasted five months explained that her husband was a fraud who posed as a rich business man before the marriage.
"I realized that he was a liar during the wedding dinner when he couldn't provide the bridal gown.
"He lied that he owned a big house but I was taken to an old rental house.
"It turned out that he was jobless and penniless.
"I really suffered in his hand and after only five months I asked him to divorce me." She said.
Ms Yusuf added that she does not plan to marry again as she didn't know that marriage could be so painful.
Dirty woman
On his part, a male divorcee, Usman Shehu said he divorced his wife after a year of marriage because she was dirty and did not know how to cook delicious meals.
"I cautioned her to change her habit but she refused and I also complained to her parents but still nothing changed.
"I swear she can spend two days without taking a bath – she was not a wife anybody will bear to live with," Mr Shehu said.
Another person Umar Ibrahim said he divorced his wife because she did not respect him and his family.
"We married for love but I did not know she was bad until she came to my house.
"She cheated me severely and also inflicted tension between my family and I," he lamented.
Mr Ibrahim said has been sleeping well since he divorced her two months ago.
How to reduce divorce in Kano
Mr Dambazau, who has a PhD in Sociology, said the best means of reducing the rate of divorce in Kano state is to revive the defunct Zauren Sulhu community forum established by the Ibrahim Shekarau administration.
"Zauren Sulhu was one of the ways to discuss community issues such as marital problems.
"The forum will listen to both sides and counsel them without leading to divorce. He said.
Mr Dambazau said the families of the couples can mediate and save the marriages from divorce.
Islamic perspective
An Islamic cleric Nuhu Muhammad said there are things that couples should observe before getting married.
"Every woman or man should make sure their partner has Islamic knowledge and good character.
"Prophet Muhammad (pbuh) said you should marry whoever you agree with his religiosity," he said.
Mr Muhammad advised couples to avoid telling lies before marriage because most marriages breakdown due to false expectations.
"They don't display who they are because they blindly want to possess each other so after the marriage when the truth is revealed they divorce." The Islamic scholar said.
He therefore advised couples to build their marriages based on the teachings of Islam and exercise patience with one another.
I have no regret over my dethronement – Deposed Emir Sanusi
Nasiru Yusuf 
Deposed Emir of Kano, Muhammad Sanusi ll, said he would be ungrateful to God if he expressed regret or sadness over his removal as emir in spite of positions he occupied in life.
KANO FOCUS reports that Sanusi, who is also the current Khalifah of Tijaniya sect in Nigeria, said this in Abuja on Saturday at a stage play titled "Emir Sanusi: Truth in Time.''
The play was written by Prof. Ahmed Yerima, a professor of Drama at the Redeemer University and produced by Executive Chairman, Duke of Somolu Productions, Mr Joseph Edgar.
The 14th emir said he has what it takes to contribute to nation building because of his long history of service to the country.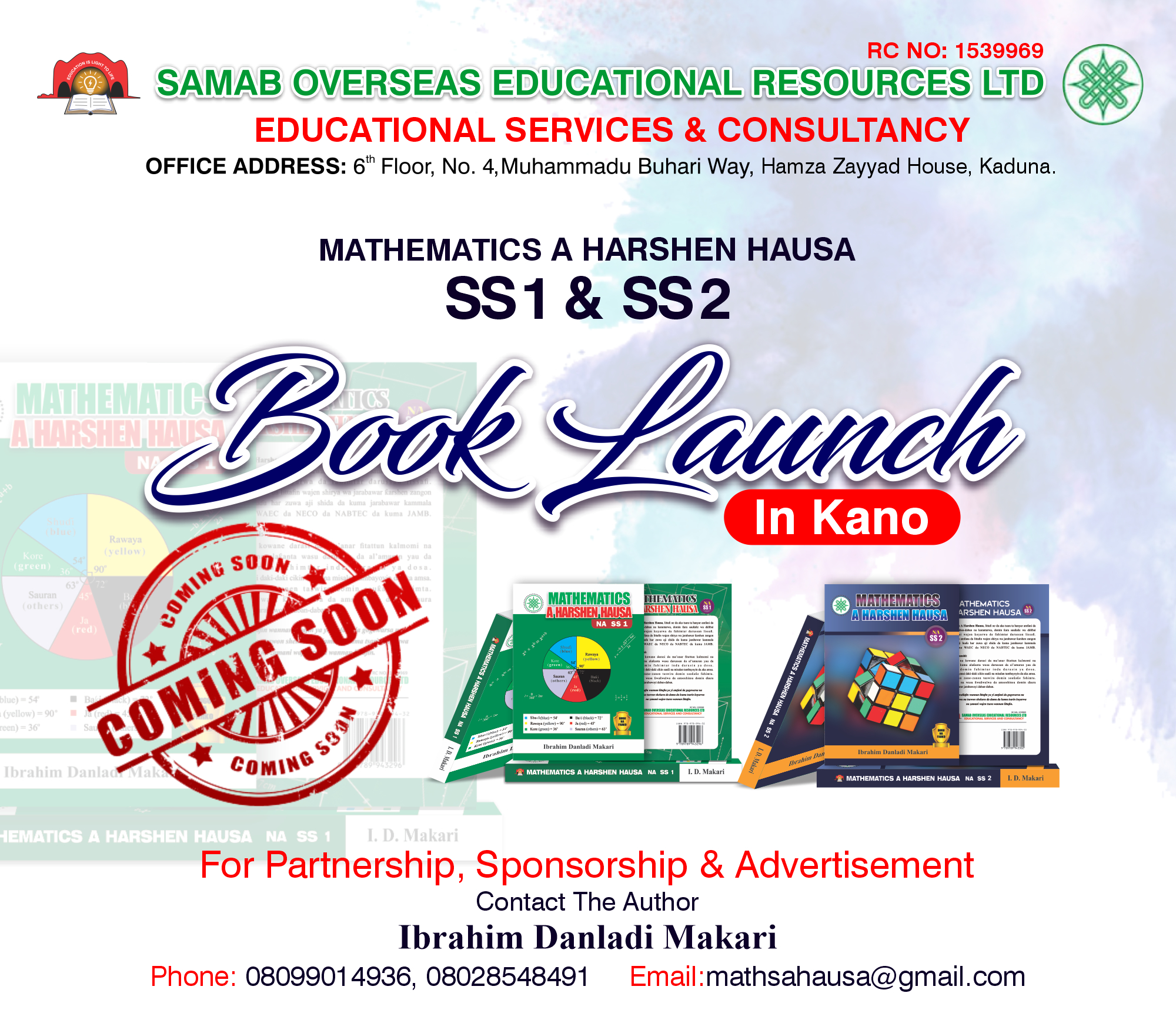 He said he served as Chief Risk Officer at the United Bank for Africa, and at First Bank, and also as CBN governor; as Emir of Kano for six years and Khalifah, Tijaniyya sect in Nigeria.
"I don't think that God has taken anything away from me. So, I have no regret.
"I turned 61 years last year and in those years, I had the honour of having been the Chief Risk Officer at United Bank for Africa (UBA) and the Chief Risk Officer at First Bank.
"I was Governor of Central Bank, Emir of Kano and now Khalifah, Tijaniyat Movement of Nigeria.
"If I have sadness, then I'm ungrateful. How many people have had the opportunity to be just one of those things?'' he observed.
Sanusi added that many traditional rulers held leadership positions such as army generals, governors, Nigeria Customs chief and others before their appointment as traditional rulers.
According to him, these traditional rulers gave their bits to serve this country.
"We have a long history of service to this country. My father as first Director- General of Nigeria Intelligence Agency set up the agency in1960, the record is there to see.
"My parents, grandparents and great grandparents gave their lives to build this country.
"We will continue to devote energy to build this country. It doesn't belong to anyone; it belongs to all of us,'' Emir Sanusi stressed.
He said if he had a choice between sacrificing his principles and holding on to position, he would give up the position.
"History is always the best judge. The things that I said would happen, that caused me so much trouble, have happened.
"For me, I have absolutely no regret and I will continue to speak and voice my views. I will continue to defend this country,'' he said.
In his remarks, the playwright, Yerima said what motivated him to write the play was when Sanusi was appointed as Emir, he prayed: "O Allah, let me die on the throne.''
He said he wanted people to watch how destiny prevailed on Sanusi's grandfather, Emir Muhammadu Sanusi who spent 10 years before he was removed and Sanusi, the grand son who spent six years before he was also removed.
"Also, they lived and live in a society. So, we want viewers to see the society's attitudes towards their service to humanity,'' he said.
The producer of the play, Edgar said it was the 14th edition produced by Duke of Somolu Productions.
"With a budget in excess of N40 million, this production is truly historical,'' he said.
Edgar thanked the more than 35 sponsors of the play who took over 50 per cent of the budget for their support.
Emir Sanusi was dethroned as Emir of Kano in March 2020 by Governor Abdullahi Ganduje, citing "total disrespect to lawful instructions from the Office of the Governor''.
Insecurity, economy: Don't blame Buhari, blame yourselves for deteriorating situation – Group slams NASS
Nasiru Yusuf
A group under the auspices of Non State Actors Consultative Forum, NOSACOF has challenged lawmakers plotting the  impeachment of President Muhammadu Buhari not to blame the President for the growing insecurity and economy challenges among others bedevilling the country but blame themselves for being part of the problems and watch the situation deteriorate to current level.
KANO FOCUS reports that the convener of NOSACOF, Abdulrazaq Alkali while addressing newsmen on the plot to impeach the President, said they know that Buhari is weak and has failed, but the NASS have also failed to carry out their roles of oversight function due to their incompetency to find lasting solution to the menace.
Alkali however maintained that the impeachment plot was ochestrated by aggrieved ruling party, APC members who lost their seats in the party primaries.
According to him, "We the members of Non State Actors Consultative forum (NOSACOF) feel a sense of responsibility to lend our voice on this issue in defence of democracy and the unity of Nigeria.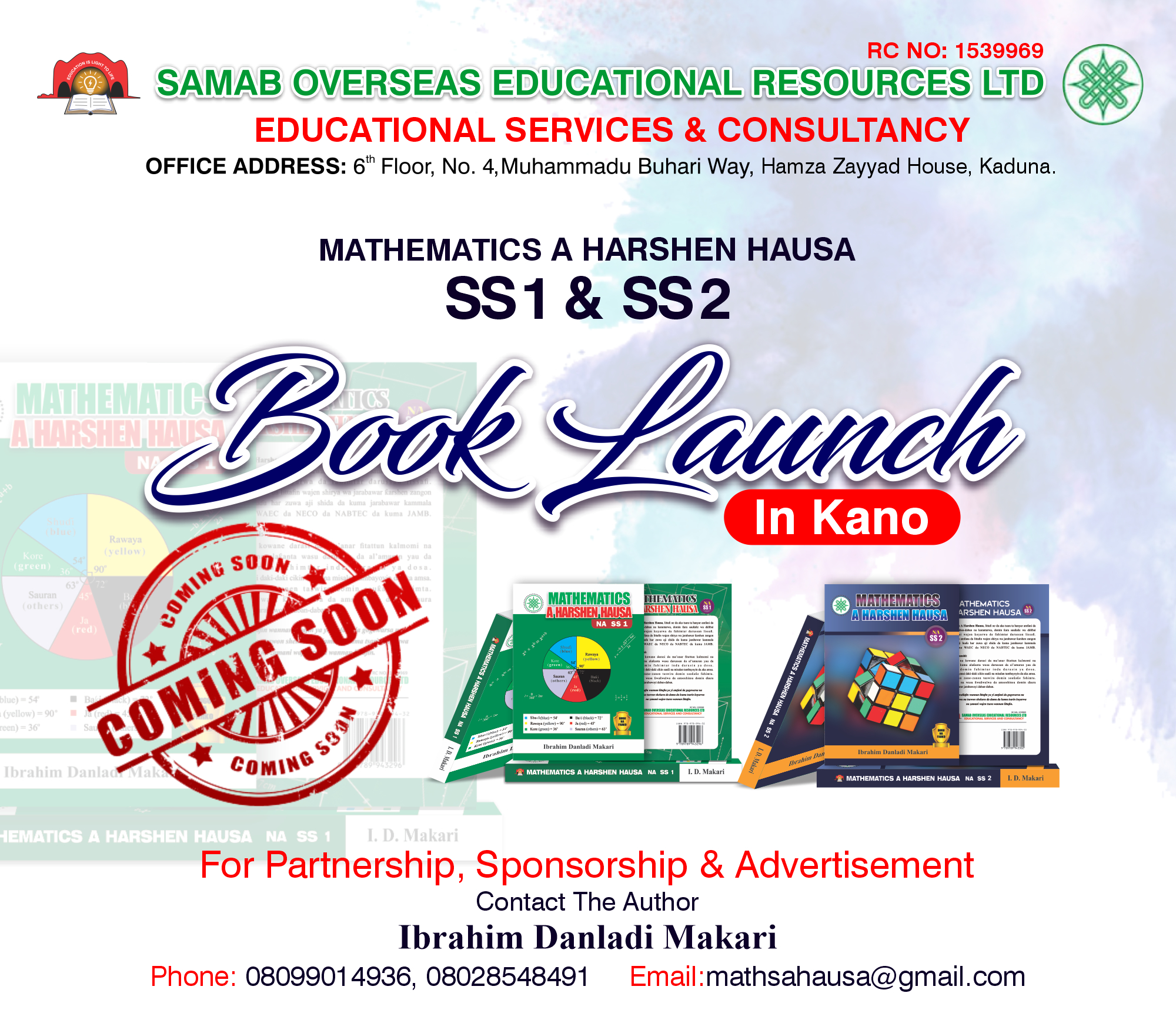 "The economic and security challenges bedevilling Nigeria as a nation have got worse in recent months. More and more Nigerians have fallen below the poverty line, and terrorism by bandits and faceless terrorist acting against defenceless citizens have continued with little resistance from the Nigeria's security apparatus. Inflation is on the rise, and citizens are finding it very difficult to keep up cost of living. There have been a lot of fingers pointing, as well as accusations and counter accusation between citizens and the government as well as between warring ethnic nationalities. It is indeed a very trying time for Nigerians!
"Amidst all these turbulence, legislative chambers in Nigeria are most at times full of dramas due to the incompetent behaviour of some the legislators, a dangerously new twist have started
to untold in the National Assembly, where some members of the opposition and some disgruntled members of the ruling party are making moves for the impeachment of President Muhammadu Buhari and fuelling accusations and sentiments against the president and his team in order to get backing from Nigerians. However, in doing so, they have failed to look at the failures of both national assemblies (house and senate) and how their incompetence's have contributed to the worsening economic and security the situation in Nigeria.
"We can all agree that the current security problems of Nigeria today have been as a result of accumulation of years of incompetence, selfishness, greed, injustice and corruption perpetrated by mostly political leaders who are shielded by ethnic and religious entities, a weak and corrupt Justice system and to some extend by common citizens. As such despite some weakness on the part of President Muhammadu Buhari, it will be unjust to lay all the blame on his table and start calling for his impeachment, rather the legislators have also failed to carryout the oversight functions on the various security arms of the government despite billions of dollars budgeted for security.
"We are fully aware that we have numerous reports about how the public funds budgeted for the procurement of arms were being diverted and a number of times this legislators failed to call the people responsible to come and account before nigerians. As we are aware, they are part of the problem because majority of them focused their attention on befriending the head of these agencies in their chase for getting contracts and other financials gains.
"Similarly, they secured more debts for this country. A president cannot secure any debt without approval of the NASS. And they have done that a number of times. Now they have left us with over burden of debts.
"Secondly, we have come to realize the move to impeach the president is orchestrated by mostly members of the ruling APC who lost out at the presidential primaries and senatorial of the paty. Most of those in the forefront of the impeachment struggle are agents of some defeated candidates that will benefit if the president is impeached. While there are others supporting the impeachment out of sheer frustration to pull down the APC since they won't return to the red chambers having been defeated earlier in the contest," Alkali said.
He however cautioned against the impeachment plot noting that such move is capable of plunging the country into worse internal conflicts and chaos.
"The impeachment plot will create a high-level chaos that is capable of completely plunging the country in worse internal conflicts, it may never recover from.
"It is very clear that promoters of the impeachment just want to serve a selfish motive and interest. It is imperative for well meaning Nigerians not to allow themselves to be played by the selfish interest of a few, whose action will worsen the fragile situation in this country.
"It is very important for Nigerians to exercise caution and allow democratic process to take place through
proper electoral transition, the general election is just around the cormer, and the current administration will leave less than a year from now.
"We advise Nigerians to vote for competent leaders for both executive and legislative positions and to make sure that those we voted for next will put the interest of citizens first in everything they do," Alkali however said.
Over 400,000 PVCs uncollected in Kano State – INEC
Nasiru Yusuf
The Independent National Electoral Commission (INEC), says over 400,000 Permanent Voter Cards (PVCs), are still unclaimed in Kano State.
KANO FOCUS reports that Prof. Riskuwa Shehu, the state INEC Resident Electoral Commissioner (REC), said this when Oba Yoruba Kano, Alhaji Murtala Alimi Otisese (Adetimirin I) and his entourage, visited him on Thursday in Kano.
Shehu, represented by the state INEC Administrative Secretary, Alhaji Garba Lawan, said that the PVCs were those produced from 2011 to 2018.
"People were reluctant to come and collect their PVCs, hence the need for all stakeholders to assist in sensitising the voters to go and collect their own before the general elections," he said.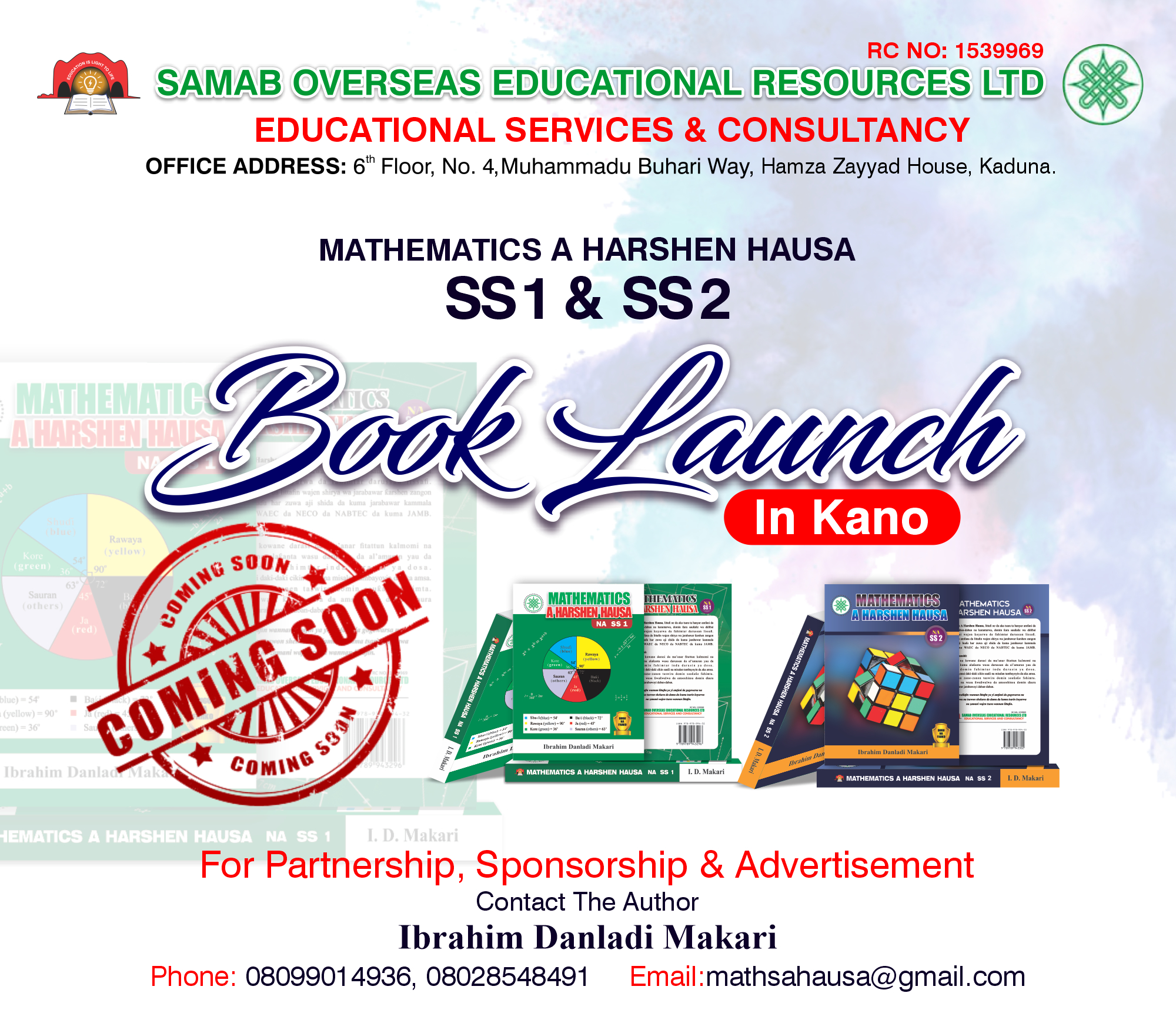 The REC said that 569, 103 new voters were captured in the state at the just-concluded Continuous Voter Registration (CVR).
"This is in addition to the already existing 5.4 million voters registered before the 2019 elections.
"With over 400,000 uncollected PVCS and the registration of over 569,000 new registrants, we will have about 1 million PVCs waiting to be collected before the 2023 General Elections," he said.
Shehu urged all stakeholders to assist the commission in mobilising people and collect their PVCs.
He said that the CVR would resume after the 2023 elections.
The REC said that before the 2019 elections, the state had about 8,017 polling units and over 3,000 voting points.
According to him, INEC converted those voting points to full-pledged polling units.
"So, now in Kano, we have 11, 222 polling units to be used during the 2023 elections.
"This was achieved with the contribution of all the stakeholders, that is, the traditional institutions and political parties, among others," he said.
Shehu stated that the commission has initiated various reforms in the electoral process with a view to ensuring credible elections.
He also urged stakeholders to assist in sensitising the people against electoral violence and vote-buying.
Earlier, Sarkin Yarbawan Kano Alhaji Murtala Alimi Otisese (Adetimirin I) said that the visit was to seek for partnership with INEC to ensure free, fair and credible 2023 general elections.
Sarkin Yarbawan Kano called on the teeming masses in the state not to engage in vote buying, saying that anybody who sells his/her vote during the general election automatically mortgages his/her future.
Alhaji Otisese said: "As custodians of culture and traditions, we should not only be heard but also seen at this critical juncture of our national life.
"While commending INEC and Nigerians at large for the peaceful conduct of continuous voters registration (CVR) exercise that has just ended, I urge us all to vigorously sustain the zeal in ensuring that the next stage, which is collection of permanent voters cards (PVCs) is pursued. Please go out en masse to collect your PVCs."