Five factors that increase divorce rate in Kano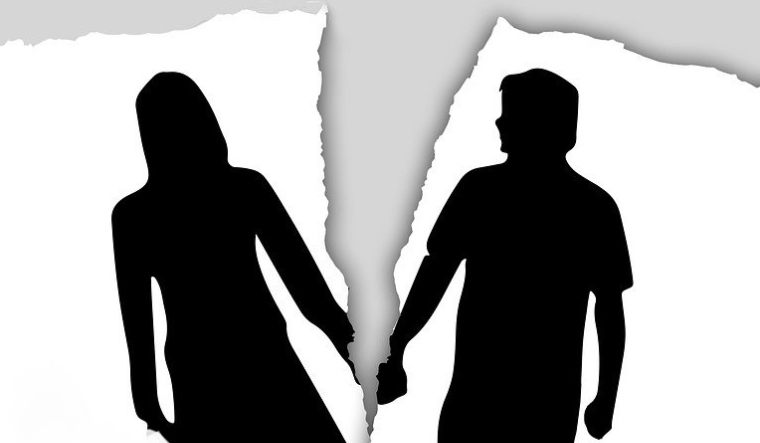 Aminu Abdullahi
A sociologist at  Bayero University Kano (BUK) Aminu Sabo Dambazau has identified five factors that increase the  rate of divorce in Kano state.
Mr Dambazau told Kano Focus on Thursday that the factors including mismatched characters, rivalry, forced marriage, suspicion, and dissatisfaction.
Mismached characters
Mr Dambazau said intending couples rush into marriage without understanding each other.
"Some people misuse the courtship period in solely expressing their feelings without exploring the characters and expectations of their partners.
"They neither understand the obligations and responsibilities of marriage nor do they have the chance to find out the characters, habits, and life views of each other.
"Therefore after marriage when their true characters appear they would start to have problem in their marriages." Mr Dambazau said.
Rivalry
The scholar said about 45% of divorce cases in Kano state are caused by co-wife rivalry.
He said a lot of marriages come to an end the moment the husband starts wooing a second wife.
"Most women do not accept a co-wife and prefer to end the marriage than share their husbands with another woman.
"This habit leads to the breakup of many marriages," he stated.
Forced marriage
Mr Dambazau said another major factor that causes divorce in Kano state is forced marriage.
He said women are still forced into marrying a man they do not love due to financial or social pressure on the parents.
"Whenever a wife doesn't like her husband she will do anything possible to get a divorce.
"Frankly speaking, forced marriage will never last as no one can stay with a person he hates," he stated.
Suspicion
The BUK sociologist said suspicion among couples contributes immensely to the high rate of divorce in Kano state.
"No couple will live in peace as long as they are suspicious of one another.
"Unfortunately this is a growing problem as some women always check their husband's phones in order to find incriminating evidence." Mr Dambazau said.
Dissatisfaction
He added that some husbands fail to gratify the needs of their wives such as feeding, clothing, and sexual desire.
"Whenever a husband fails to feed his wife he will not get respect from her.
"How will you marry a woman when you cannot cater for her needs?
"This is what is happening in our society." The lecturer said.
The road to divorce
Some divorcees in Kano corroborated the scholar's findings.
Maryam Abdullahi, mother of a one year old child said she left her husband after a year because he refused to allow her continue with her studies.
"I was married off to him immediately after completing secondary school even though I told my parents that I want to continue to a higher institution.
"Before the marriage, he promised to allow me continue with my education but he broke the promise after our wedding." She said.
Ms Abdullahi said she does not regret her decision to end the marriage.
"By God's will I'll fulfill my ambition and I'm optimistic to have my desired husband," Maryam said.
Unfair husband
Another divorcee Surayya Abubakar whose marriage ended after eight months said her husband was giving priority to her co-wife.
"He favored her over me and used to buy things for her that he was not buying for me.
"When I complained, he divorced me.
"Our parents met several times but the mediation was in vain as he did not change.
"I also asked him if I was offending him but he said I wasn't." Ms Abubakar said.
I'll never marry again
But Ramla Yusuf whose marriage lasted five months explained that her husband was a fraud who posed as a rich business man before the marriage.
"I realized that he was a liar during the wedding dinner when he couldn't provide the bridal gown.
"He lied that he owned a big house but I was taken to an old rental house.
"It turned out that he was jobless and penniless.
"I really suffered in his hand and after only five months I asked him to divorce me." She said.
Ms Yusuf added that she does not plan to marry again as she didn't know that marriage could be so painful.
Dirty woman
On his part, a male divorcee, Usman Shehu said he divorced his wife after a year of marriage because she was dirty and did not know how to cook delicious meals.
"I cautioned her to change her habit but she refused and I also complained to her parents but still nothing changed.
"I swear she can spend two days without taking a bath – she was not a wife anybody will bear to live with," Mr Shehu said.
Another person Umar Ibrahim said he divorced his wife because she did not respect him and his family.
"We married for love but I did not know she was bad until she came to my house.
"She cheated me severely and also inflicted tension between my family and I," he lamented.
Mr Ibrahim said has been sleeping well since he divorced her two months ago.
How to reduce divorce in Kano
Mr Dambazau, who has a PhD in Sociology, said the best means of reducing the rate of divorce in Kano state is to revive the defunct Zauren Sulhu community forum established by the Ibrahim Shekarau administration.
"Zauren Sulhu was one of the ways to discuss community issues such as marital problems.
"The forum will listen to both sides and counsel them without leading to divorce. He said.
Mr Dambazau said the families of the couples can mediate and save the marriages from divorce.
Islamic perspective
An Islamic cleric Nuhu Muhammad said there are things that couples should observe before getting married.
"Every woman or man should make sure their partner has Islamic knowledge and good character.
"Prophet Muhammad (pbuh) said you should marry whoever you agree with his religiosity," he said.
Mr Muhammad advised couples to avoid telling lies before marriage because most marriages breakdown due to false expectations.
"They don't display who they are because they blindly want to possess each other so after the marriage when the truth is revealed they divorce." The Islamic scholar said.
He therefore advised couples to build their marriages based on the teachings of Islam and exercise patience with one another.
Why Nigeria needs deployment of 5G Network – NCC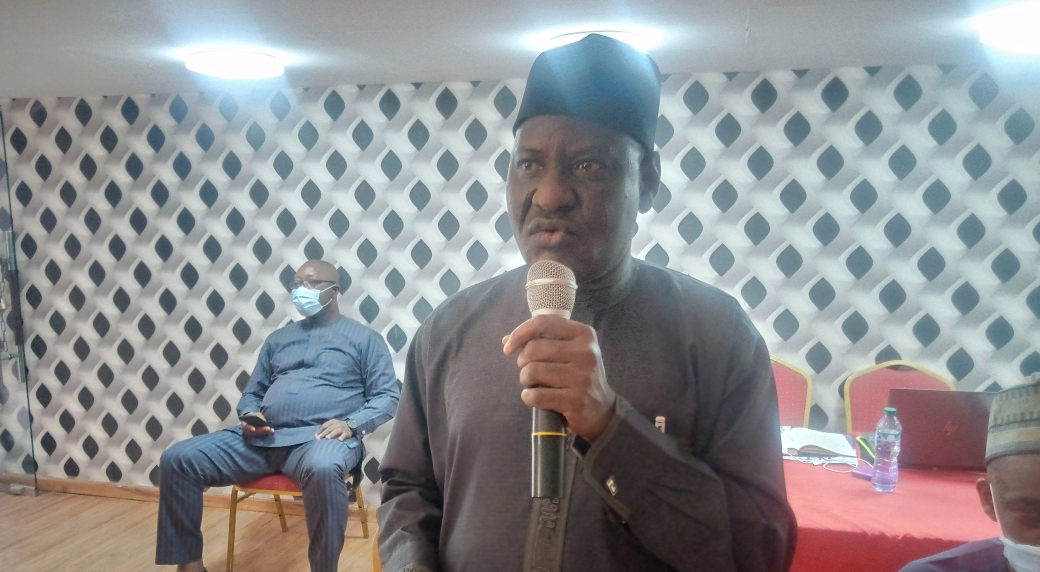 Nasiru Yusuf
The Nigerian Communication Commission (NCC), said Nigeria needs fifth generation (5G) to fully explore the benefits of digital economy.
KANO FOCUS reports that the director technical standards and network integrity in the commission Bako Wakili revealed this at a one day capacity building for media practitioners in Kano.
The workshop themed the role of the media in Nigeria's 5G deployment was to raise awareness amongst media practitioners on 5G deployment.
He said the existing 3G and 4G cannot meet the increasing demand of high speed internet in Nigerian.
According to Wakili, the deployment of 5G technologies will consequently promote the National Digital Economy for a Digital Nigeria that will improve the way Nigerians live and work.
He highlighted some of the benefits of 5G including medical doctors conducting CT scan remotely and factory using data to tweak production.
NCC sets December 10 for mock auction of the 5G
The Executive Vice/CEO of Nigerian Communications Commission, Umar Garba Danbatta said the commission has fixed December 10, for Mock Auction of the 5G in preparation for the Main Auction, which will take place on Monday, December 13, 2021 at the Transcorp Hilton, Abuja.
Danbatta represented by Ikechukwu Adinde, Director Public Affairs of the NCC, Danbatta announced that it is expected that the two slots to be auctioned will be picked up by successful bidders at the end of the auction on Monday, December 13, and following that, the stage will be set for the next phase of 5G roll-out commencing in 2022.
He recalled that on December 1, 2021, the Commission announced that at the close of the bid submission date of November 29, 2021, three companies, namely MTN Nigeria, Mafab Communications Ltd and Airtel Networks Ltd had successfully submitted their bids in line with the requirements of the IM.
The Executive Vice chairman described media as indispensable towards the success of the 5G deployment in Nigeria.
According to him, the theme of the workshop is "5G Deployment and the Next Level of Nigeria's Development.'' is most apt at a time when the Commission is on full throttle to drive the implementation of the deployment of 5G, otherwise called the Fifth Generation Network, in the country following the approval of the Federal Government on September 8, 2021.
"As we progress in our journey of 5G deployment, the media has a critical role in the process by ensuring proper and adequate reportage of the programmes and activities of the Commission as it unfolds the 5G plan.
"From the programme, I can glean that the workshop will feature topics around 5G to equip you with greater insights and knowledge in order to improve your overall understanding of this very important new technology, its usage, opportunities and benefits it offers for the overall development of our socio-economic life," Danbatta said.
He stated that Nigeria's promising 5G Plan has the objectives of ensuring efficient assignment of spectrum for 5G deployment, creating an enabling environment for investment in the telecom industry, ensuring effective deployment of 5G to cover major urban cities by 2025, among others.
He thanked the media for the continuous support to the Commission through effective and unbiased reportage of our regulatory activities, programmes and events.
"We are, therefore, committed to continuing to explore avenues to strengthen and expand the frontiers of our partnership in this regard in order to serve the greater interests of our teeming stakeholders in the telecoms industry, particularly the telecom consumers," he said.
In his presentation, the director public affairs Ikechukwu Adinde said GSM has revolution has greatly impacted on socioeconomic life of Nigerians.
He said so far the telecommunication sector is the most patronise services in Nigeria.
He identified some of GSM contributions including increased availability, accessibility, affordability of telecoms services, major contribution to national economic growth and unprecedented job creation across the industry.
Others are value chain, Increased efficiency in personal, business/official activities, Digital transformation across industry and verticals enabler of other sectors such as banking, media, aviation, medicine, education and agriculture.
Highlights of the event include presentation of certificates and tablets to each participant.
Ganduje jets out to US, transits power to deputy
Kano state governor, Abdullahi Umar Ganduje has travelled to the United States of America (USA) where he is participating in a week-long programme.
KANO FOCUS reports that this was contained in a statement issued by the commissioner for Information, Muhammad Garba on Tuesday.
It indicated that Governor Ganduje was attending an Authentic Leadership Development Programme at Harvard Business School,11 Boston.
He said the governor has transited power and given full mandate to the Deputy Governor, Dr. Nasir Yusuf Gawuna to serve as the Acting governor of the state.
The statement added that all official transactions henceforth should be channeled through the office of the Deputy Governor for necessary action.
Dangote Refinery Awards Scholarship to Students in Lagos
Mukhtar Yahya Usman
Dangote Oil Refining Company has awarded scholarships to 137 tertiary institutions and secondary school students from its host communities in Ibeju Lekki, Lagos State.
Kano Focus reports that the company said the scholarship had become an annual event meant to contribute to the educational development of the people and position them in right place in the scheme of things in Lagos State and Nigeria in general.
The Executive Director, Strategy, Capital Projects and Portfolio Development, Dangote Group Mr Devakumar Edwin, presented the scholarships to the beneficiaries on Monday.
The scholarships were presented to 19 tertiary institution students and 118 secondary school students from 15 communities in Ibeju Lekki.
Edwin said the Dangote Group believes that education was the passport to the future and that an investment in knowledge yields the greatest dividends for mankind.
He said the company had over the years supported the Nigerian educational sector by instituting scholarship award programmers.
According to him, this is part of the company's education intervention initiative for indigenous students of host communities impacted by its businesses.
"In 2019, we executed a pilot of the scholarship programme where 51 secondary school students from our 15 host communities here in Ibeju Lekki were awarded.
"However, as 2019 came to a close, COVID -19 hit the global community, leaving its indelible mark not only on businesses but on every household.
"As a result, we could not institute the second edition of the scholarship programme in the year 2020.
"As the curtain closes on 2021, we cannot but acknowledge the efforts that our scholars have put into their academic studies, to obtain such excellent results which qualifies them as beneficiaries of this award.
"Hence, after a rigorous screening process, 118 secondary school students and 19 tertiary institution students from our host communities have qualified for this scholarship award."
While congratulating the beneficiaries, he enjoined them to continue to work hard at their studies, strive to achieve excellence in all that they do and never stop giving their best.
"With the continuous support of the people and the Lagos State Government, we shall not relent in our efforts to be socially accountable while we positively impact our host communities.
"We look forward to a continuous peaceful and rewarding relationship with our host communities in Ibeju Lekki," Edwin said.
On his part, Oba Olumuyiwa Ogunbekun, the Oni-Lekki of Lekki commended Dangote Oil Refining Company for initiating the scholarship award for indigenes of the area.
Ogunbekun noted that the move showed that the company was determined to carry along the host communities and to contribute significantly to the socio-economic development of the locality.
He urged the beneficiaries to study hard and focus on their education in order to better their lives and become worthy ambassadors of Ibeju Lekki in future. One of the beneficiaries, Master Qudus Sodiq, a Senior Secondary School Student from Community Senior High School, Lekki, thanked the Dangote Group for the scholarship.
"I am very happy with this scholarship. It will help me to accomplish my educational aspiration and pursue my dreams in future," he said.