COVID-19: Joint committee of private schools rejects 25% discount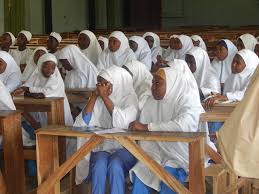 Nasiru Yusuf
The Joint Committee of Private and Voluntary  Schools Associations in Kano State has distanced itself from declaration of reducing tuition fees by 25% to cushion the effect of COVID-19.
Kano Focus reports that the state branch of Association of Private schools Owners of Nigeria has on Sunday announced the discount of 25% tuition fees in compliance with Kano state government directive.
However, few hours after the announcement, another group of proprietors issued a press release saying they have not accept to offer the 25% discount as requested by Kano state government.
The statement jointly signed by Bashir Adamu Aliyu (AMIS), Muhammad Mallam Adamu (NAPSS) and Fatima CAN Bello (ISPAK) said they are yet to take position on the matter.
The group which comprises Association of Model Islamic Schools (AMIS),
Association of Proprietors of Private Schools (NAPPS) and Independent School Proprietors Association Kano (ISPAK) alleged that the representatives of private schools owners who announced accepting 25% discount are employees of Kano state government.
"We wish to observe that Haj. Maryam Magaji, the National Vice President of APSON is an employee of the government under SUBEB. In the same vein, Murtala Hussain, the State Vice Chairman is an Assistant Director with the Kano State Private and Voluntary Institutions Board.
"It is therefore surprising that employees of the Ministry of Education are coming out to speak on behalf of Proprietors of Private Schools," the statement alleged.
The group observed that any attempt to cancel third term as threatened by Kano state government will worsen the deteriorating condition of education in Kano state.
"While noting the huge negative impact of the 7-months shutdown and  reiterating that any cancellation will only worsen an already bad situation; if  there is an overriding public interest, we are ready to cooperate with and  support the government, if it decides to cancel the 3rd Term, but that should  not be tied to the issue of school fees.
"For the avoidance of doubt, (a) our members have not received any financial assistance from the State or Federal Government, (b) we have not accepted the 25% discount and our position will be communicated to the authorities by Thursday November 5, 2020," the statement said.
Police arrest son, mother with 49 parcels of Indian hemp
Police in Kano has arrested a 21 year old Kabiru Mahmud with 49 parcels of Indian hemp popularly known as 'wiwi'.
Kano Focus reports that Mr Mahmud was arrested at Danbure while taking the substance from his family home at Gadonkaya quarters to a hiding place at Danbare, an outskirt of Kano metropolis.
The police spokesperson in Kano Abdullahi Kiyawa said the command has received an intelligent report of a young man with some sacks believed to be Indian hemp.
"Immediately after, the Commissioner of police Habu A. Sani mobilized operation Puff Adder under O/C Anti Daba Bashir Muhammad Gwadabe to arrest the suspect," Mr Kiyawa said.
According to him police has also arrested Mr Mahmud's uncle and his mother who directed the suspect to move the substance from her matrimonial home at Gadonkaya quarters to Danbare.
The suspect, Mr Mahmud told police that on the fateful day, his mother called and informed him that police has arrested his father with Indian hemp, and he should come back and get rid of some exhibits kept in the home in anticipation of police arrival for investigation.
Mr Mahmud who admitted he is taking the Indian helms, told police that his father was in Indian hemp business for about twenty years.
"I called my friend at Danbare that I will bring the substance to his residence. My uncle called a tricycle rider, we uploaded the substance and moved it to Danbare. Upon our arrival, the operatives of Anti Daba arrested all of us," Mr Mahmud told police.
Mr Kiyawa added that the Commissioner of Police has directed the case to be transfer to state CID for further investigation, and find out the source of the substance and how it was smuggled to Kano.
Hisbah arrest constabulary accused of defiling a teenager
Nasiru Yusuf
Kano Hisbah corps have arrested a constabulary, Basiru at Rumawa area, Ungogo Local government area for alleged sexual abused.
Kano Focus gathered that Basiru's accomplice, one Jamilu has flee as he is now at large.
An official of the Hisbah who spoke under condition of anonymity, said Basiru and Jamilu occupied an apartment at Rumawa area of the state where they carry out their illicit conduct.
He said community members in Rumawa raised alarm about the activities of Basiru and his accomplice leading to his (Basiru's) arrest and a teenage female victim (name withheld), whose relative were earlier searching for her whereabout.
A guardian of the victim, Usman Ahmad said his daughter suddenly disappear and was later found in the custody of the constabulary.
"They (Basiru and Jamilu) built the house in Rumawa area and use it for sexual exploitation of underage girls and other victims.
"My daughter always go missing and spent days before she returned back home. This time around she went missing for two days and was later found in the apartment of the constabulary.
"Basiru was arrested and the other, Jamilu whom is the owner of the house and now at large," Ahmad however said.
Meanwhile, it was however gathered that the matter has been transferred to police divisional office in the neighborhood for further investigation.
N561m fraud: Court convicts Ex Banker arraigned by EFCC
Justice Dije Aboki of Kano state High Court has on Monday convicted a former staff of Union Bank Rabiu Hassan Dawaki of 17 years imprisonment of criminal breach of trust.
Kano Focus reports that the court found the convict guilty of seven count charges bordering around criminal breach of trust.
The court however has struck out twenty one count charge as the EFCC counsels failed to proved the case beyond a reasonable doubt.
The Economic and Financial Crimes Commission, EFCC has on February 26, 2015 arraigned the trio of Rabiu Hassan Dawaki, Abdullahi Umar Rano  and Samuel Obende before Justice Dije Aboki of Kano State High Court on 28-count charge bordering on conspiracy, criminal breach of trust and falsification of accounts to the tune of N561,000,000.00.
Two of the accused persons Abdullahi Umar Rano  and Samuel Obende died in the course of litigation.
Counsel to EFCC Aisha T Habib described the judgement as partial success, as they filed 28 count charge against the convict and two others.
She told Kano Focus "We actually charged him along two others with falsification, fraudulent acquisition of properties and using the fund they siphoned  from the bank."
Ma'aruf Yakasai, counsel to convict, told Kano Focus that he will discuss with his client and determine the option of appeal.