NDE trains 6,500 persons in Kano
Nasiru Yusuf
The National Directorate of Employment (NDE) says it has trained and empowered over 6,500 women and youths on various skills acquisition programmes in Kano State from January to date.
Kano Focus reports that Iliyasu Ahmed, NDE Coordinator in Kano, who disclosed this in an interview with journalists, explained that no fewer than 1,320 participants were trained in January, under the Basic National Open Apprenticeship Scheme (B-NOAS), followed by another 2,200.
He said that the scheme, which was part of the federal government's efforts to reduce unemployment, had also trained over 500 women on cosmetology through the directorate's Vocational Skills Development (VSD) programmes and the participants were able to produce over 20,000 face masks.
"The women have already established their own businesses and are doing very well; besides training them on how to produce, we also taught them on how to package.
"You know that for any product to be accepted in the market, packaging is very important. Therefore, they learned enough and their business is growing", Ahmed said.
How Nigeria plans to end HIV/AIDS before 2030 – Official
Kano community donates hospitals equipments to PHC
FG lauds Kano for constituting governing board for SPHCMB
The NDE coordinator further said that under the Rural Employment Promotion (REP) department, the agency conducted an orientation and training for 50 participants on sustainable agricultural schemes.
"100 participants trained last year have been provided with loans of various sums to start agriculture businesses and farming".
He further said, while citing another 50 participants trained through the NDE's Graduate Attachment Scheme implemented by the directorate's Special Public Works (SPW) department.
"Through the graduate attachment, I am proud to inform you that over 150 of the participants have secured permanent and pensionable employment with various organizations.
"Also, another 16 graduates are presently participating in the programme, which began in November and will last till December", he said.
Ahmed said that over N30 million was expended on the Micro Enterprises Enhancement Scheme of the NDE Small Scale Enterprises Department , noting that between January to date, 3,000 people , mostly women, with small businesses, had benefited from a N10,000 grant each, to enhance their businesses.
He added that under the extended SPW, NDE in Kano has completed the recruitment of 44,000 unemployed youths for another federal government empowerment scheme.
AIG orders investigation of Policeman seen voting in Kano APC Congress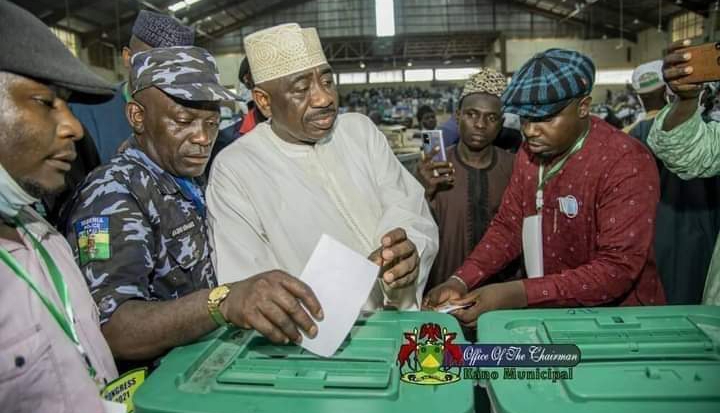 Aminu Abdullahi
The Assistant Inspector General of Police in charge of Zone Abubakar Sadiq Bello has ordered the investigation of unprofessional conduct of a policeman caught on camera voting during state congress of All progressive Congress (APC) in Kano.
KANO FOCUS reportsthat in view of the unprofessional conduct of the policeman, the AIG has referred the matter to the Zonal X-Squad for investigation.
A statement issued on Monday by Zonal Police Public Relations Officer Abubakar Zayyanu identified the police officer as Bashir Mohammed attached to the government house, Kano, from where he was deployed to work with the state Chairman of APC Abdullahi Abbas as a security aide.
Mr Zayyanu noted that if the inspector is found to have committed an offence by this action, the appropriate disciplinary measure will be taken against him.
He further assured the general public that further development on the matter will be communicated.
The statement reads in part.
"The attention of the Inspector-General of Police Zone one Headquarters, Kano has been drawn to a trending picture on social media, of an inspector of police casting vote at the recently conducted Kano State congress of the APC along with his principal, the state party chairman, Abdullahi Abbas.
"The inspector of police has been identified as Bashir Mohammed of the Special Protection Unit, Base One, Kano. The inspector is attached to the government house, Kano from where he was deployed to work with the said Abdullahi Abbas as a security aide.
"In view of this seemingly unprofessional conduct of the inspector, the AIG has referred the matter to the Zonal X-Squad for investigation.
"If the inspector is found to have committed a disciplinary offence by this action, the appropriate disciplinary measure will be taken against him.
"Finally,  we want assure members of the public that further development on the matter will be communicated please."
EFCC Grills Rabiu Kwankwaso
The Economic and Financial Crimes Commission (EFCC) on Saturday grilled former governor of Kano State, Rabiu Musa Kwankwaso over allegations of abuse of office, diversion of public funds and fraudulent allocation of government properties to cronies.
KANO FOCUS reports that Kwankwaso, a chieftain of the Peoples Democratic Party, was first invited by the EFCC in September but failed to honour the invitation as reported by Channels TV.
An associate of the politician informed Channels Television that Kwankwanso may have been invited in relation to a petition by some retired employees of the Kano State Government.
The retired employees had told the EFCC that the former governor mismanaged pension remittances to the tune of N10 billion between 2011 and 2015, to fund a housing project for his cronies.
EFCC spokesperson, Wilson Uwujaren did not comment on the interrogation of the former governor when contacted on Saturday.
Crisis rocks Kano APC as Ganduje, Shekarau hold parallel Congress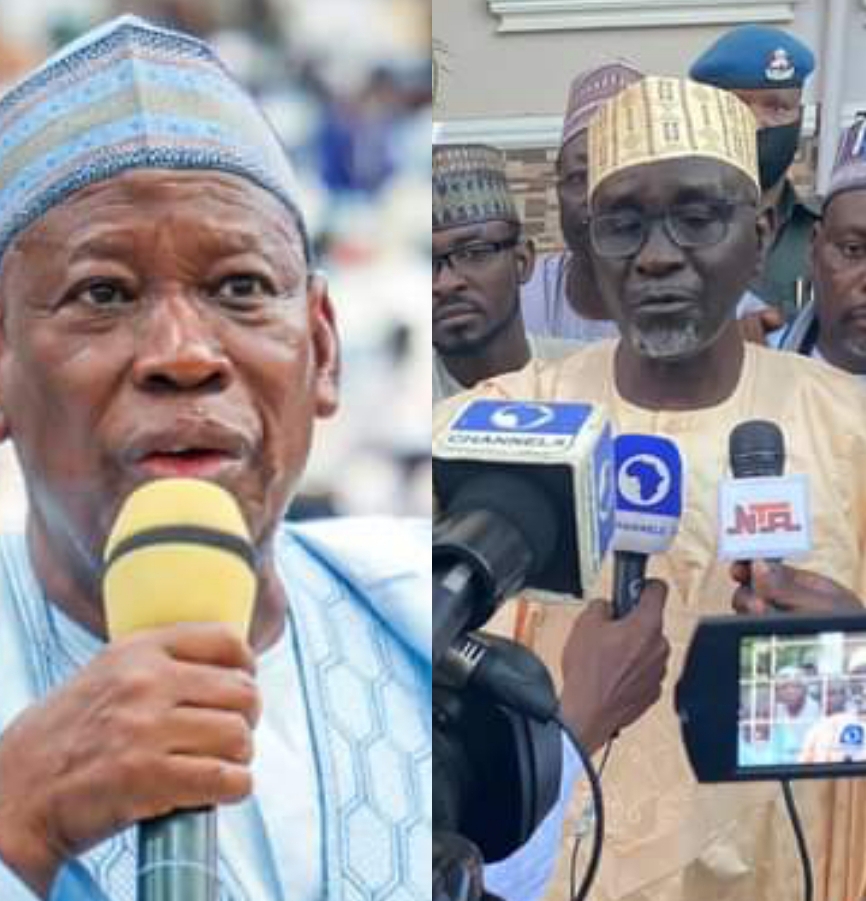 Aminu Abdullahi
Crisis rocked Kano chapter of All Progressive Congress (APC), as Governor Abdullahi Umar Ganduje and faction loyal to former governor of Kano and serving Senator Ibrahim Shekarau held parallel state congress.
KANO FOCUS reports that while Ganduje group held their congress at Sani Abacha stadium, faction loyal to Shekarau had their own at Janguza town, Tofa local government area.
Ganduje's led group endorsed Abdullahi Abbas as state chairman of APC for a second term in a consensus arrangement, while the faction loyal to Shekarau announced Ahmadu Haruna Zago as newly elected chairman of APC in Kano state.
Reports shows that the security have earlier disrupted Shekarau's camp congress at Sani Abacha youth centre and sealed the premises before they moved to Janguza where they held the election.
Below are some pictures of the parallel Congress.