NCC Boss, Danbatta gets prestigious Zik prize
The Executive Vice Chairman of the Nigerian Communications Commission (NCC), Umar Danbatta, is billed to be honoured with the prestigious Zik Prize in the Professional Leadership category in Lagos, next week.
Kano Focus reports that the award will be presented to Danbatta by Public Policy Research and Analysis Centre (PPRAC), during an elaborate ceremony slated for Sunday, December 6, 2020 at the Civic Centre, Victoria Island, Lagos State by 6 p.m.
A statement issued by the Director public affairs Ikechukwu Adinde said this year's event, which also coincides with the 25th anniversary of the Zik Prize series, will be chaired by Nobel Laureate,  Wole Soyinka, while the Obi of Onitsha, Igwe Alfred Nnaemeka Achebe is to function as the royal father of the day.
The PPRAC according to the statement had, during a virtual conference on Thursday, September 24, 2020, named Danbatta and the Group Managing Director/Chief Executive Officer of United Bank for Africa (UBA), Kennedy Uzoka, as the joint winners in the category.
Danbatta, Uzoka and other prominent personalities who emerged in different categories of the Zik Awards, were carefully selected through a rigorous and meticulous process for their notable contributions to national development, said Jubril Aminu, Chairman of the PPRAC in a statement on the grand award ceremony.
Described by the organisers as a square peg in a square hole, Danbatta, through dint of hardwork as NCC boss, was acknowledged to have led the charge to drive Nigeria's industrial revolution and knowledge-based economy leveraging telecommunications.
According to them, telecommunications' contribution to the Gross Domestic Product (GDP) of Nigeria has grown by 70 per cent from 2015 to 2020, whilst broadband penetration has increased significantly to over 45 per cent.
"Danbatta's leadership has enhanced transparency and innovation in the sector, such that recently, NCC was acknowledged by the International Telecommunication Union (ITU), as one of Africa's foremost regulators" they observed.
According to the organisers, the NCC boss has transformed the Commission into a regulator of global acclaim, as they noted the establishment and implementation of the NCC's auspicious strategic 8-Point Agenda, under Danbatta, which has given the direction to activities of the Commission.
Organisers of the award also acknowledge that Danbatta has, through several breathtaking and far-reaching innovations, such as Subscriber Identification Module (SIM) registration and 112 Emergency Number, helped in the effort against insecurity in the country.
They also noted that the sector's improved contribution to Gross Domestic Product (GDP), as well as improvements in Quality of Service (QoS) delivery, broadband infrastructural development, broadband penetration, effective spectrum utilisation, consumer empowerment, technology innovation, have been phenomenal under Danbatta's leadership.
Earlier in a letter of nomination in July 2020, signed jointly by the Aminu and Utomi, the NCC boss was described as "an outstanding public servant, whose initiatives and reforms had contributed to Information and Communications Technology (ICT), playing a leading role in the socio-economic development of Nigeria."
Zik Prize center was set up in 1994 in honour of the first President of Nigeria, late Dr. Nnamdi Azikiwe, with a view to encouraging and nurturing quality leadership in Africa and in the diaspora.
The impending event literally puts Danbatta in the prestigious category  of eminent intra-continental figures so honoured by the foundation, like late former President of Ghana, Jerry Rawligs (1995); Late President Nelson Mandela, President Yonweri Muzeveni of Uganda and former Chairman of NCC's Governing Board, Ahmed Joda.
Among this year's winners, however, are the Senate President, Ahmed Lawal and the Secretary to the Government of the Federation, Boss Mustafa, who won in political leadership and public service categories, respectively.
Others are Governor of Borno State, Babagana Umara Zulum, his counterparts from Delta State, Senator Ifeanyi Okowa and Oyo State Governor, Oluseyi Makinde, who have bagged the award for good governance.
Kano missing children: Court convicts Paul Owne 104 Years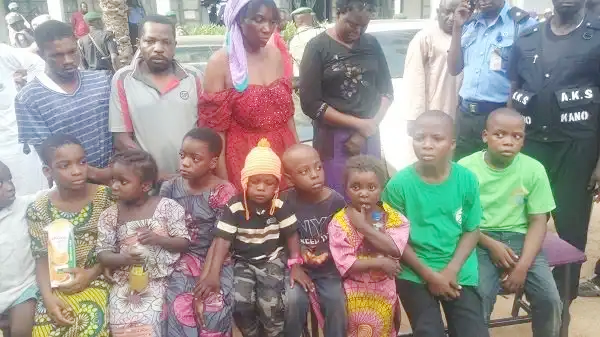 Kano State High Court has sentenced Paul Owne to 104 years without option of fine for abducting under five children and sold them in Onitsha, Anambra state.
KANO FOCUS reports that Mr Owne was reported to have conspired with six others in committing the crime.
Delivering the judgement on Friday Justice Zuwaira Yusuf sentenced the convict after pleaded guilty to all his 38 count charge against him by Kano State Government.
The court upheld that the convict was found guilty in count 2, 8, 9, 2, 27 and 34 therefore convicted him to 7 years each without option of fine in addition with the sum of N100,000 fine.
Similarly, the court found Owne guilty in count 3, 5, 10, 11, 22, 28 and 38 head count he was sentenced to 7 years.
Mrs Yusuf said the action of Owne was in contravention of count 4, 12, 13, 29 and 38, she convicted him to 4 years on each count without option of fine.
She ordered that all the count shall run Consecutively.
The 5 other defendants who pleaded not guilty to all the charges read over to them namely: Ogbono, Emanuel Igwe, Loise Duru, Monica Oracha and Chinelo Ifedigwe.
Kano Focus reports that the Kano Police Command had rescued nine missing children and paraded six Igbo persons who have confessed to abducting the kids, renaming and forcefully converting them to Christianity before selling them in Onitsha, Anambra state.
Kano is the biggest sesame market in Nigeria – Ganduje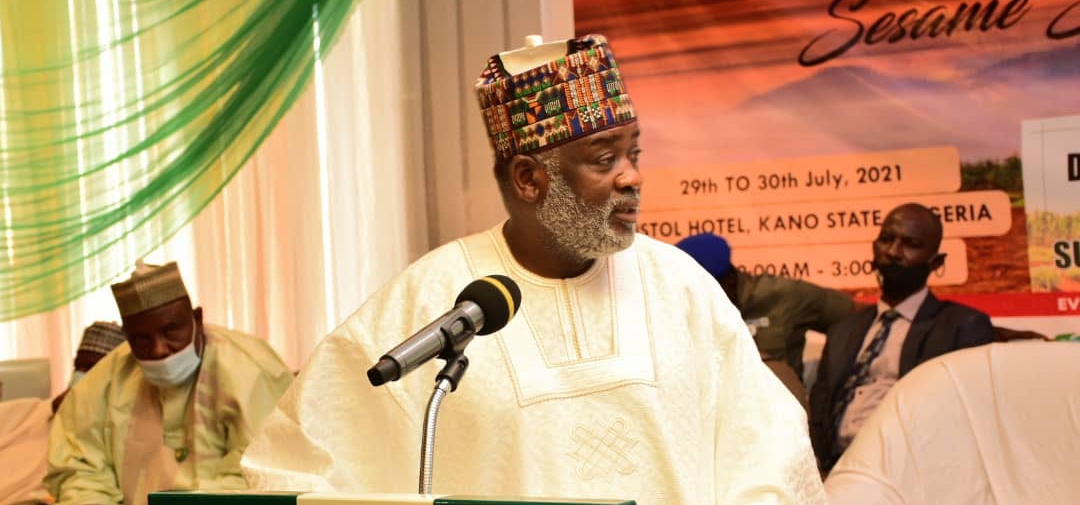 Nasiru Yusuf
Governor Dr.Abdullahi Umar Ganduje has said that Kano with its commercial potentials being the biggest agricultural commodity hub in Africa is also the biggest Sesame market in Nigeria.
KANO FOCUS reports that the Governor represented by his Deputy Nasiru Yusuf Gawuna stated this on thursday in Kano while declaring open a Sesame seed conference with the theme "Developing the Sesame seed value chain for sustainable growth" organised by the National Sesame Seed Association in collaboration with Kano State Government.
According to him the conference will create an avenue for stakeholders in the industry to identify the most effective ways to promote value chain development in the Sesame seed sector and to also discuss mutually beneficial trade opportunity so as to improve economic development and livelihood of smallholder farmers.
The Governor described sesame seed as the most sought cash crop in terms of export value in Nigeria, being one of the fastest growing sectors due to its foreign exchange earning and as a main source of income for about 5 million smallholder farmers.
He however assured that his administration is committed to towards enhancing the production of sesame both in terms of quantity and quality through financing,improved techniques and productivity.
The Minister of Agriculture and Rural Development, Muhammad Sabo Nanono in his remarks highlighted the interventions given to the National Sesame Seed Association in the development of the sub-sector include the distribution of high yielding black,white and brown variety sesame seeds to boost productivity.
Similarly, he said 20 sesame cleaning machines were also distributed, in addition 2 model sesame processing centres were established in Nassarawa and Kano States respectively.
On her part, the Minister of state for Industries,Trade and Investment Maryam Katagum represented by a Deputy Director Irimiya Kaura explained that the ministry is committed towards providing enabling environment that will enhance the competitiveness of Nigerian agricultural commodities in the global trade.
She also revealed that in continuation of developing sesame seed,the ministry is implementing a robust agribusiness and industry development initiative to draw investment to the non oil sector in the country.
Speaking earlier the President of the National Sesame Seed Association of Nigeria, Sherif Balogun stated that for the past 5years they have been working assiduously to promote the sesame seed value chain as well as increasing the production from 300,000 metric tons to over 500,000 tons.
He therefore called on the public to engage in massive sesame production and processing in order to benefit from government policies like the Anchor Borrowers Programme.
While appreciating the Kano State Government for partnering with them in organising the conference,he also commended Governor Ganduje for his support and effort towards making Kano a destination for agribusiness investment.
The event was attended by the Jigawa State Commissioner of Agriculture Muhammad Alhassan who represented Governor Badaru Abubakar, Chaiman House of Representatives Committee on Agricultural Institutions Mannir Babba Dan' agundi and other stakeholders.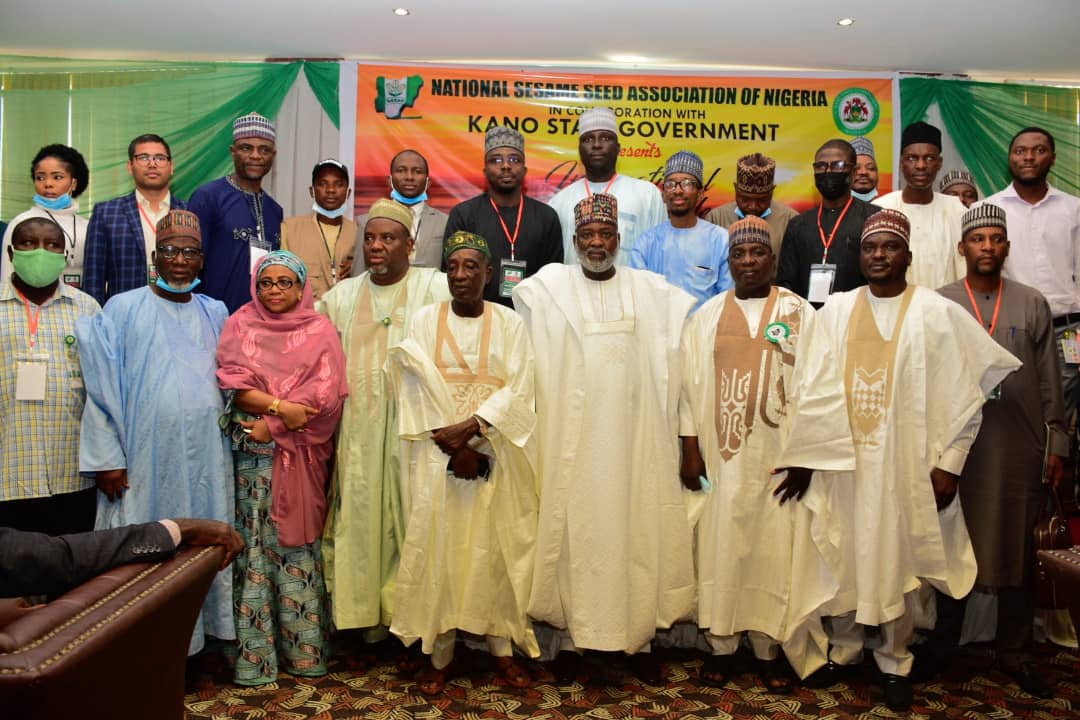 Kano refutes trending story on women driving ban
Nasiru Yusuf
Kano state government has described as fallacious a trending story on social media platforms on a purported plan to officially disallow women regardless of any faith from getting behind the wheel.
KANO FOCUS reports that the state commissioner for Information, Muhammad Garba who made the clarification in a statement issued on Thursday, said government had at no time contemplate on the matter.
He said the story, which could not be traced to any credible source, was nothing but the imaginary thinking of the authors.
"The trending story lacks any credibility and that is why it is wholly attributed to a source that cannot be substantiated,'' it added.
Mr Garba pointed out that if at all there was such plan, the state government does not have to be involved in any secretive meeting to decide on a critical issue that has to do its teeming populace.
The commissioner stated further that even Saudi Arabia which for decades had laws that sanctioned women from driving has, after all, lifted the ban in 2018.
He said it was interesting that some of the scholars quoted to have supported the alleged ban have already dissociated themselves from the story.
Clerics denied the story
Earlie on Wednesday, some clerics alleged to have floated the ban Salisu Shehu, Abdallah Gadonkaya and Sani Rijiyar Lemo have all refuted the story.
In a text message sent to KANO FOCUS Shehu described the story as 'completely false and mischief.'
"It is completely false. It is a mischief. I think some wicked people are desperate about causing unnecessary confusion, controversies and disaffection among Kano Scholars," he said.
Rijiyar Lemo alleged that the story was concocted by Shiites who were not happy with the outcome of clerics debate with controversial Kano preacher Abduljabbar Kabara.
"Our attention has been drawn to a fake news in circulation, claiming that some ulama in Kano, including my humble self, have tabled a plan to stop women from driving in the state.
"This story, in all certainty, was hatched and being peddled by some Shi'ite elements, who are not happy with the outcome of AbdulJabbar's saga.
"You are urged to discard this false story. May the Almighty protect us from the evils of our enemies," Rijiyar Lemo said.
Gadonkaya, on a Facebook post described the story as 'fake news'.
"I, Abdullah Usman Umar Gadon Kaya strongly say that this is a fake news. I don't have any hands in it. It's the act of enemies who want to  crack peace in our dear state (Kano) and Nigeria at large," Gadonkaya said.