Kano Schools closure: Students conduct peaceful protest
Nasiru Yusuf
Students of tertiary institutions in Kano state have conducted a peaceful protest against the closure of their schools.
The protest was conducted at Kano state polytechnic, Sa'adatu Rimi College of Education and Aminu Kano College of Islamic and Legal Studies.
Kano Focus gathered that the students have came to their respective schools on Wednesday for classes, but denied entry by security officials.
This reporter sighted many students at schools' gate lamenting against government's decision of closure and singing solidarity songs before it metamorphosis to protest.
A student of Aminu Kano College of Islamic and Legal Studies Mubarak Muhammad told this reporter that he was shocked when he heard that Kano state government has ordered the closure of schools again.
"COVID-19 lock down had seriously affected my studies. We are about to commence examination.
"Education is not receiving deserved attention in this country. If things continue to happen this way, I will leave my studies," he said.
Another student met in same college Aisha Sani Abdulkadir said she learned the school's closure when the security denied her access.
She said although, they were denied access to the school, the authorities have also directed police to send them away an act she described as harassment.
"You see now our years of studies have increased. A two year programme has became three years. Likewise a three year's will now take student four years," she said.
She noted that students are in serious dilemma, and staying at home is not helping matters.
On her part Salma Muhammad said the government's directive has interrupted their ongoing examination.
She said they were expecting to round off their examinations on Friday.
Another student at the college, Abubakar Tahir said he heard that the schools were closed due to abduction of boarding school students at Kankara local government area, Katsina state.
He said the peaceful protest was conducted to express their anger against government's decision.
He said Katsina students were abducted due to insincerity of Nigeria's leaders who failed to provide adequate security to schools.
A student of Kano state Polytechnic Abubakar Muhammad said they came to school for normal classes, but security send them away.
"Some our are new students, many others are writing their examinations after long COVID-19 vacation.
"Nobody tell us the reason behind the closure. No one tell us when we should come back. We were just ask to leave school's premises.
"We have no option than to embark on peaceful protest. We were really hurt. I don't really know my graduation date. And I want get married," he said.
Kano Focus reports that governor Abdullahi Ganduje of Kano State has extended school closure order to tertiary Institutions in the state.
Mr Ganduje gave the order through the state's Commissioner of higher education Mariya Mahmoud Bunkure and her counterpart of Health, Aminu Ibrahim Tsanyawa in a press statement issued in the late hours of Tuesday night.
The Governor who didn't state any reason for the closure of the schools, said affected institutions are all Public and Private Health Training institutions including Schools of basic/postbasic nursing and midwifery, Schools of Health Technology, school of Hygiene, Sa'adatu Rimi college of Education, Kano state Polytechnic, Audu Bako College of Agriculture and Aminu Kano college of Islamic and legal studies.
Part of the statement reads, "His Excellency, the Executive Governor of Kano State, Dr. Abdullahi  Umar Ganduje, OFR,  has approved the closure of all Tertiary Institutions in the State with immediate effect.
"With this approval, all students are advised to vacate the Campuses from tomorrow 16/12/2020. They're also advised to continue revising their lessons while at home.
"All inconveniences are highly regretted," the statement however reads.
The Governor had initially through his Commissioner of Education, Muhammad Kiru, ordered the closure of all public and private schools in the state.
Court convicts ponzi scheme operator in Kano, orders return of N110m to victims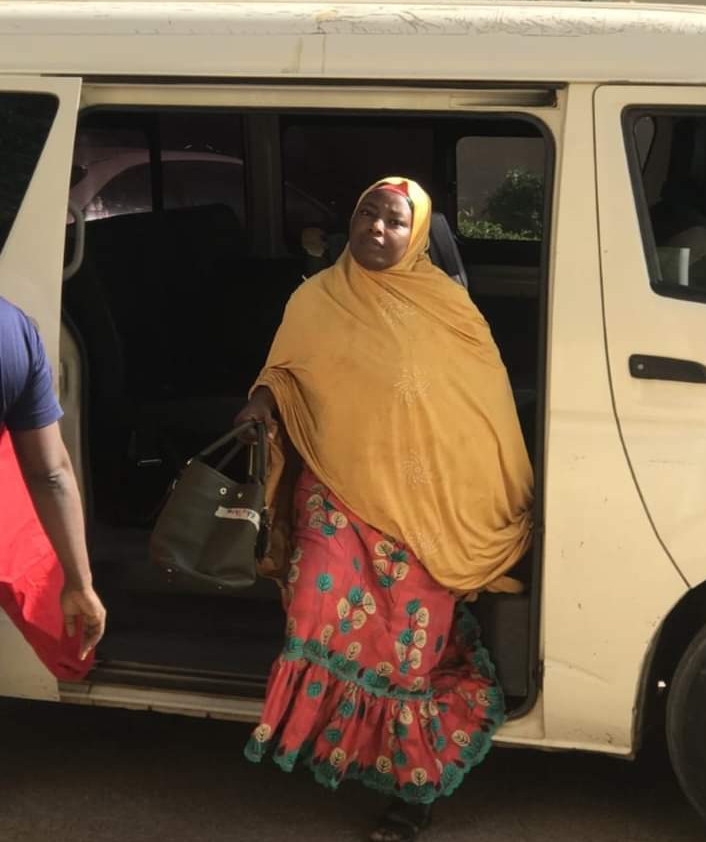 The Federal High Court Kano presided over by Lewis Allagoa has convicted one Maryam Abu Shinga on one count amended charge of retention of proceeds of crime. She was also ordered to pay the sum of N110, 000,000 in restitution to victims
Kano Focus reports that the convict was said to have lured her victims into a phony gold mining investment where she represented that the investor stands to earn 300% profit.
She claimed that when an investor invests N500, 000, such investor could earn one million five hundred thousand Naira as returns on investment over a period of four weeks.
Investigation, however, revealed that the convict was never into gold mining or any such investment. It was also discovered that even though Shinga was able to pay some early investors with funds taken from later investors, she allegedly diverted three hundred and ninety-four million, five hundred and forty-one thousand, nine Hundred and ten Naira belonging to other investors.
Upon arraignment, Shinga pleaded 'not guilty' thereby setting the stage for trial.
During the trial which commenced on January 23, 2020, the prosecution called five witnesses and tendered several documents in evidence. However, before the prosecution could close its case, the convict opted for a plea bargain.
In his judgment, Allagoa accepted the terms of a plea bargain agreement, convicted and sentenced the defendant to restitute the complainants in the sum of N110, 000,000.
Ganduje approves recruitment of 500 doctors, pharmacists, other health professionals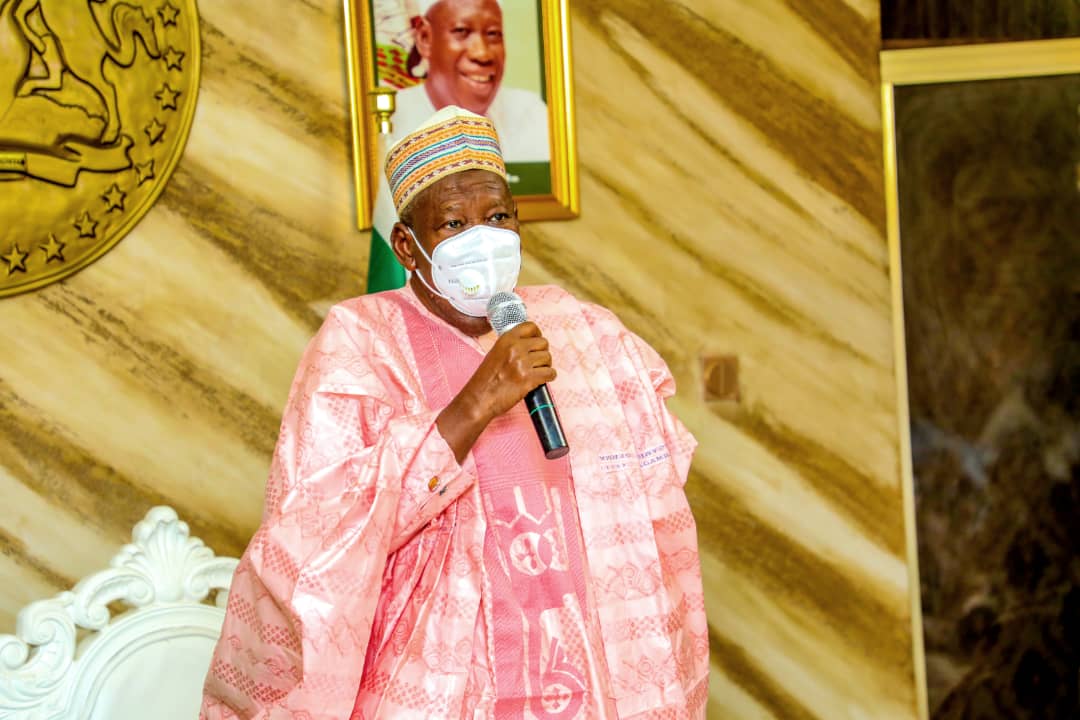 Governor Abdullahi Ganduje has approved the recruitment of over 500 medical doctors, pharmacists, medical laboratory scientists, laboratory technicians and other allied health professionals.
Kano Focus reports that the state commissioner for health, Aminu Ibrahim Tsanyawa, announced this on Tuesday at the presentation of certificates to 103 medical doctors who were sponsored by the state government to undergone medicine training in Sudanese universities.
The medical doctors graduated from Al-Ahfad University for Women, El-Razi University, Omdurman Islamic University and Sudan International University.
Mr Tsanyawa added that, "In his effort to see to continued progress of the health sector, governor Abdullahi Umar Ganduje has directed us to go round to all the 484 Wards in the state and asses the state of being of their health facilities."
The commissioner said that, governor Ganduje also gave another approval for the employment of 1,500 other sets of health care workers, who would be posted to 484 health care facilities.
In his remarks, Mr Ganduje said that the occasion was another graduation ceremony, as he was presenting certificates to the graduates.
"Our population feels safe, especially for the fact that most of you who graduated from Sudan Universities are female. These means a lot, as far as our culture and religion are concerned. Women will feel more comfortable to be treated in hospital by their female folks."
"We are not done with you till when we give you your appointment letters," Mr Ganduje said.
Aminu Kano hospital conducts first obesity operation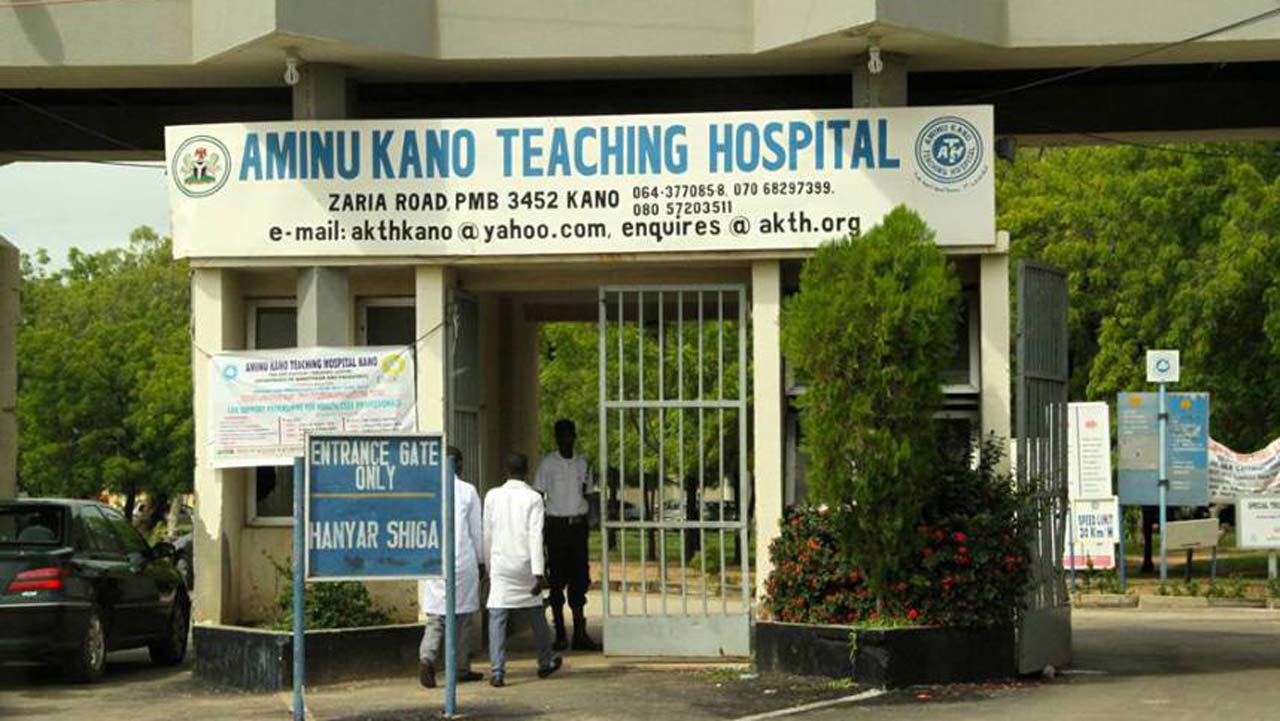 Aminu Kano Teaching Hospital Kano has conducted the first laparoscopic sleeve gastrectomy popularly known as Obesity Operation to a 60 old man with a weight of 156 Kilogram.
Kano Focus reports that this was contained in a statement issued by the spokesperson of the hospital Hauwa Abdullahi on Tuesday.
The statement quoted the Consultant surgeon in the department of Surgery Usman Bello saying that a sixty year old patient presented to the specialty clinic of the hospital with multiple health problems such as hypertension, diabetes and background treated ischemic heart disease.
Mr Bello said upon evaluation a team of doctors from the four different specialties resolved that the patient need to undergo the laparoscopic sleeve gastrectomy to get rid of his medical condition.
According to him the patient lost 35 kilogram of his weight at the end of the surgery and 65 Kilogram at the point of discharge from the hospital.
He added that the patient weight will gradually stabilize without taking any sliming tablet.
The Hospital according to Mr Bello is the only tertiary hospital in Nigeria to have started this operation.
He called on people especially those with obesity to come over for the surgery, in order to live a healthy life.
Similarly, a team of doctors and health professionals from Medicine , Dietitics and Surgery departments will also conduct a virtual lecture to create awareness on the consequences of Obesity  as part of their contribution to the World Obesity Day on Thursday March 4th.