Salary Deductions: Kano workers threaten industrial action
Nasiru Yusuf
The  Kano State Chapter of the Nigeria Labour Congress, NLC  has expressed its determination to embark on strike if the Kano State government failed to stop deduction of workers and pensioners salaries in the state.
Kano Focus has earlier reported how some civil servants complaint of salary deduction in the months of November and December.
However, the state government in press release said that the deductions made in the months of November and December, were meant to keep governance going due to fall in Federal allocations and Internally Generated Revenue ocassioned by the negative impact of the COVID-19 pandemi.
The Chairman of the NLC Chapter in Kano, Kabiru Ado Minjibir in a media briefing organized by the NLC, Trade Union Congress TUC and Joint Negotiating Council JNC said the state government should stop salary deductions and promptly payback the two months so far deducted or face legal and industrial actions.
"Should there be any further deduction, reversal or any foul play on salary or pension under whatever excuse, the labour centers would be left with no any other alternative than to take appropriate legal and industrial action to seek for redress."
"The labour centers are not ready to accept any further unilateral deduction of pension and salary or any other legitimate earning of any worker or pensioner in the state."
We urged government to immediately refund the deducted amounts for both workers and pensioners in the months of November and December, 2020," emphasised the labour Leader.
He said if the deductions continue the NLC cannot guarantee industrial peace  and harmony in the state.
He said it is uncalled for, at a time when Lagos state government is giving 30 percent salary bonus to it's workers, Katsina, Zamfara and Borno states where there are crisis are not tempering with workers' salaries, Kano State without crisis is deducting workers salaries.
He urged workers to remain on alert for further directives, while assuring them of the Union's commitment and sacrifice in prompting their interest.
Mr Minjibir reminded Kano state government that the minimum wage is a product of tripartite negotiation and cannot therefore under whatever circumstances be subjected to unilateral review.
"Salary and pension are legitmate rights NOT privillages that can be exploited and manipulated anyhow," cautioned Mr Minjibir.
Kano gets 3,148 new polling units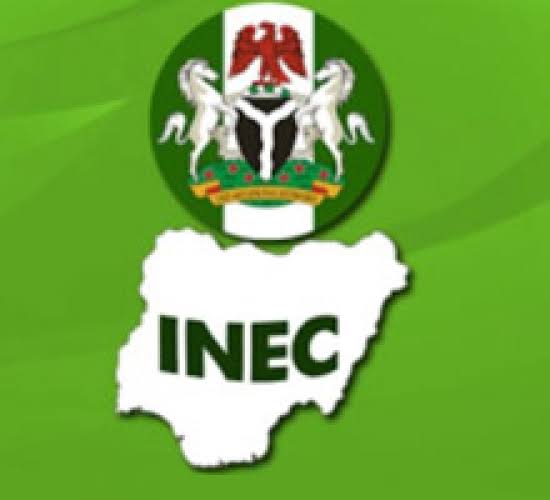 Mukhtar Yahya Usman
The Independent National Electoral Commission (INEC) has expanded the polling units in Kano state from 8,074 to 11,222 to create easy access to polling units.
Kano Focus reports that the INEC chairman, Mahmoud Yakubu revealed this to journalists on Wednesday in Abuja.
Mr Yakubu revealed that Kano Central has 1,978 more polling units while Kano South and Kano North have 658 and 513 respectively.
INEC exempts corp members from participating in Bebeji by-election
Kano governorship tribunal orders arrest of INEC witness attackers
People with disabilities will participate in future elections with ease–INEC
The 10 local governments that have the highest number of additional polling units are Nassarawa 334, Kumbotso 220, Gwale 207, Tarauni 207, and Ungoggo 179.
Others are Dala 163, Fagge 163, Kano Municipal 160, Danbatta 94, and Dawakin Kudu 92.
Nigerian Navy to establish desert warfare institute in Kano
Nasiru Yusuf
The Chief of Naval Staff CNS Real Admiral Awwal Zubairu Gambo, has agreed to move Desert Warfare Institute to Kano.
KANO FOCUS reports that this was disclosed by, Chief of Policy and Plans, Nigerian Navy, COR Ezekobe
when he led a delegation to governor Ganduje at his office, in Kano, Wednesday, to brief the governor about development so far.
He said "We are here to actualize the fruitful engagement we had when His Excellency visited us on the 3rd of June. He Chief of Naval Staff directed me to lead this team in actualising some of the promises made to you when you visited the Naval headquarters."
"Our project standing on 12 hectares of land, is a multi-purpose project. We are moving our Desert Warfare of our Special unit to Kano Your Excellency. This unit is highly trained in both United States of America and Britain. And they are recognized to be of best performance."
"This is where we will use for a garment industry and other things that will be of significant benefit to the society."
"We would like to develop a Barack, so that when the need arises we can defend ourselves and also the state. That will definitely help in improving the security of the state in particular and the nation in general."
He requested that, the Chief of Naval Staff would want to deliver a lecture on Maritime in either Bayero University, Kano, for people here up North to understand the activities of the Nigerian Navy in the national scheme of things.
Ezkobe, a rear admiral in Nigerian Navy, requested another piece of land on behalf of the Naval Officers Wives Association (NOWA) for the establishment of hospital in the state.
"Naval Officers Wives Association (NOWA) is desirous of establishing a 200-bedded hospital in Kano. We also need to get a piece of land for this effort to see the light of the day," he requested.
"Your Excellency we witnessed the tremendous development in your state. This is highly commendable Sir," he concluded.
In his response, governor Ganduje appreciated the speed of the process for the visibility of the Nigerian Navy in the state, appreciating that, "We are so happy to have you here. I can see that the return match is so quick. This shows the level of seriousness from your part."
"Your presence in Kano will definitely boost the morale of our youth in joining the Nigerian Navy. It will also improve our security of the state generally," he stated.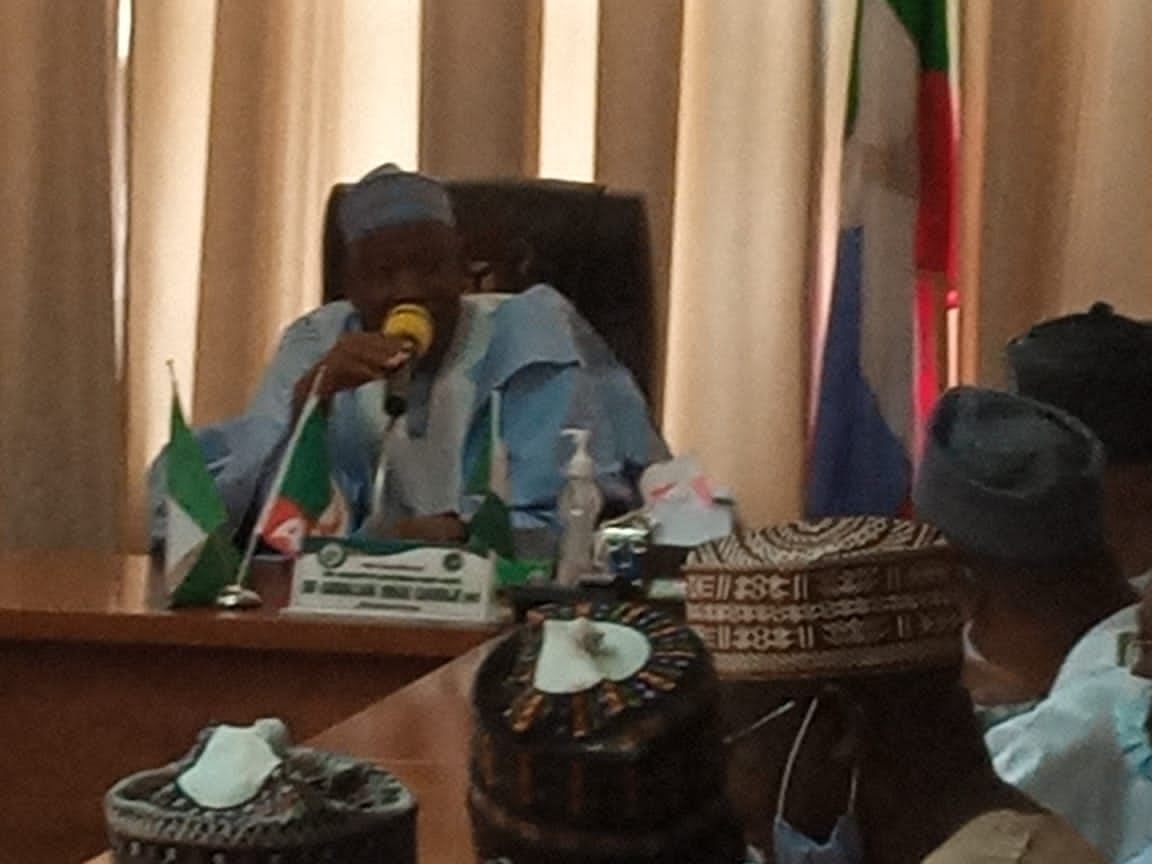 "We are very much ready for all the requests you came with pertaining this and other projects for the development of the state. And for improving the security of our dear state. We are always ready."
Concerning the Chief of Naval State Conference, Ganduje said the state would always be ready to see to the realisation of the proposed Conference, adding that, "For the Conference we will create an enabling environment for it to hold."
"We will also facilitate for the proposed Maritime lecture by the Chief of Naval Staff in one of our universities. There is no doubt about this. Tell him he is always welcome."
EFCC asks Kano Internal Revenue Service to report tax evaders
Nasiru Yusuf
The Economic and Financial Crimes Commission EFCC, has urged the chairman of Kano State Internal Revenue Service KIRS, to report tax evaders to the commission as the Zonal office now have a full pledged tax fraud section.
KANO FOCUS reports that the Head of the Kano Zonal office of the commission, Mualledi Farouq Dogondaji stated this on Monday during a courtesy visit to KIRS in Kano.
"We are ready to continue to work together to put our economy back on track. Tax is what is used to pay our wages and salaries. That is why we are here to tell you that our doors are open. If you have tax evasion cases, do not hesitate to come to us. We now have a special section dealing with that," he said.
In his response, the Chairman of Kano State Internal Revenue Service, Abdulrazak Datti Sani assured the EFCC of his agency's cooperation in tackling tax evasion and other malpractices.
He stated that, though KIRS has its enforcement unit, they would still require the intervention of the EFCC to be able to handle some cases.
He assured the EFCC that his officers will be working hand-in-hand with Commission to ensure compliance by companies and other government agencies in tax remittances.