AbdulJabbar's Shiite agenda and blasphemy
By Ibrahim Ado-Kurawa
Abduljabar Nasiru Kabara has confirmed that he is a Shiite. But there is need to examine the trajectory of Shiism in Nigeria and their strategies since they first manifested as internationalist propagandists.
Sunni Islam is predominant in Nigeria since the arrival of Islam in the Sudan. Shehu Usman Danfodio and his successors reinforced this position.
In 1979 Ayatullah Khomenei led the Shiite Revolution in Iran, which he called Islamic Revolution. He gained the sympathy of many Muslims across the world because of American antagonism towards his Shiite State.
In Nigeria many students sympathized with the Iranian cause. One of such students was Ibrahim Yakubu (aka ElZakzaki). He recruited many followers in the university not in the name of Shiism because at that time he did not profess to be Shiite. He was more inclined to Muslim Brothers (Ikhwan of Egypt and Syria) and he used their books for preaching and propagation of his ideas.
Even Khomenei at that time did not insist all Muslims should become Shiites. In fact the Iranians even pledged to edit and translate the literature of the Sokoto leaders.
This was in the formative stage. It was a deliberate action that enticed innocent people who thought Khomenei was genuine. I visited Iran in 1983 and since then I realized that their aim was not Islam but Shiite propagation and recruitment for Iranian imperialist expansionism.
All the rhetoric against the USA is only a deceitful deviance. After all Iran is now a major financier of terrorism and other high stake crimes such as drug dealings and laundering of counterfeit currency. These are not Islamic actions.
Many student activists visited Iran but ElZakzaki became the focal person. Abdulkarim Kaura Namoda met Khomenei who promised and directed that Nigerian version of Hizbollah terrorist organization should be founded under his command. This did not materialize because of his rivalry with ElZakzaki.
Gradually ElZakzaki transmuted and became a full Shiite. The Islamist political activists deserted him and his Shiism became public knowledge.
Others who went to Iran to study returned as Shiites some were trained as theologians while others in the natural sciences.
Shiites were recruited from the rural areas and from the urban vulnerable. They established their cells in many states of Northern Nigeria. The Shiite Republic of Iran and its clients supported Shiite groups across the country. They established schools in many parts of Northern Nigeria. They commenced the recruitment drive.
The first targets were Islamists in educational institutions where they recruited as much as they could. The next targets were followers of Sufi brotherhoods (Darikas).
The reason for targeting them was political as most of them were against Saudi religious propaganda. This was the soft point of people like Abduljabar and some of them were eventually converted.
Meanwhile Ibrahim ElZakzaki became the de-facto leader of Shiites in Nigeria even though some who were trained in Iran resisted because of his intellectual deficiency. They even claimed that they are apolitical and that they have nothing to do with ElZakzaky's confrontation with the State.
The incapacitation of ElZakzaki has created a vacuum up for the grabs. Abduljabar is about to fill that vacuum. He has requested Iran to support him. This is a clear manifestation of his agenda. He uses misrepresentation of Islam propagated by orientalists, out right lies and virulent narratives to entice the many ignorant and unemployed youths.
This was the same strategy used by Maitatsine earlier and ElZakzaki, who subsequently eliminated Abdulkarim Kaura, the Zamfara prince who eventually became a psychiatric case.
Abduljabar's agenda is to recruit as many gullible people into Shiism as possible. This could be achieved through the mass media by exploiting the intellectual and material weaknesses of the society and the secularist contradictions of the Nigerian State.
He falsely claims, through his postures that he wants to purge Islam of adulteration according to him as a result of the lies fabricated against the Prophet (SAW), which have remained in the books of Ahl Sunna. He claims that all the Ahl Sunnah are misguided and by extension Shaykh Nasiru Kabara his father who lived as a scholar of the Ahl Sunna doctrine and never challenged the books of Hadith, Fiqh or even the Ash'ari School of Theology.
All these according to the claims of Abduljabar must be discarded. And he has nothing to offer apart from disjointed quotations since he is not even grounded in Fiqh.
Sometimes when it suits him, he condemns the great Muslim Jurists who espoused the rules of Fiqh. His aim is to confuse the listeners and eventually recruit them into deviant Shiite doctrine since most of them are ignorant.
Abduljabar is not a scholar but a propagandist so he assumes everyone is ignorant. There is nothing original or scholarly in his ranting.
Every student not even scholar knows that Christianity, Islam, Shiism have their epistemology. They have the rules upon which they establish their beliefs. So if anyone wants to reform any practices of any people that claim to be adherents of these faiths he must follow the established rules.
For example when Martin Luther decided to reform the Church he did not challenge Trinity or the fundamental practices approved by the early Church.
Those engaged in polemics against Christianity can bring so many phrases that contradict each other in the Bible. Such polemics can even prove that the Council of Nicaea in 325 AD was a later contrivance presided by unbaptized Christian and it made Trinity the Final Doctrine of Christianity.
But no Christian will ever accept this as a reason to discard Trinity or even shake his faith in it. This is because Christ said to Simon the fisherman: "And I also say to you that you are Peter, and on this rock I will build My church and the gates of Hades shall not prevail against it" (Matthew 16: 18).
According to Christian teaching the Holy Spirit guided the institution of the Church after Christ and it has final authority on Faith hence it promulgated all the important creeds especially that of Chalcedon in AD 451.
It was the Church not Christ that decided what should even be in the Bible. Thus "St. Paul in writing letters to the congregations of disciples in Rome and other centers had no idea that he was helping to construct a New Testament" of the Bible (Wilfred Cantwell Smith The Meaning and End of Religion Fortress Press Minneapolis 1991 p. 94). In this respect Shiism is closer to Christianity than Islam because it was created after the Prophet (SAW).
In Islam not Shiism, there is no clergy or Church as in the case of Christianity. There are certain principles outlined which all scholars know and they use them to discern any issue hence it is possible reach consensus without any meeting.
This was how every issue was resolved since the time of the companions. As it is clear now on the blasphemy of Abduljabar, when he equated himself with the Prophet (SAW) in widely circulated video.
Shiism, on the other hand is different as it was invented after the Prophet (SAW) because of politics. Everything revolves around their Imams who are infallible and they came after our beloved Prophet (SAW). Anything that does not elevate them must be interpreted to have that meaning.
Some Shiites do not even pray the Juma'a because the Imam of the time is hidden until Khomenei elevated his own status to that of Velayat-e Faqih, a new concept in Shiism, which he introduced to assume the role of the representative of the Imam and he directed them to pray.
His authority to his followers is similar to that of the Pope hence he made decrees in absence of the Imam who is the supreme Shiite authority.
So the positions of Ahl Sunnah on the Qur'an and Hadith are different from those of the Shiites but Abduljabar will never say this. Because his aim is to use his fraud to hoodwink the ignorant and disconnect them from the Sunnah and then introduce them to his Shiite false doctrine that was invented after the Prophet (SAW).
The Qur'an is the Word of Allah and is recited by Muslims as revealed, to our beloved Prophet (peace and blessings be upon him). Qur'an is unadulterated and has remained as revealed ever since and it shall forever remain because the Muslims have the Qur'an in their memory. Not all Shiites believe this. This is because of their hatred for Sayyiduna Usman and the fact that their false doctrines cannot stand if they accept the Finality and Divinity of the Qur'an (Word of ALLAH).
Anyone who doubts the authenticity of the Qur'an is not a Muslim. Some Shiites, who did not reach the level of kufr (unbelief) do not out rightly reject the Qur'an but misinterpret its meanings whenever it does not satisfy their desires.
But this is more difficult for them to openly declare hence the only strategy is to attack the Hadith literature and generate confusion in the minds of the ignorant and the gullible. If Abduljabar succeeds in this adventure he will begin to openly attack the Qur'an.
Sunnah is the sum total of the "divinely guided" life style of the Prophet (SAW) as transmitted through an impeccable chain of narrators in authentic Hadith.  It includes all his statements and actions "as well as the statements and actions of others done in his presence which did not meet his disapproval. Hadith is the record of actions and sayings of the Prophet (SAW)."
Hadith, is also the record of sayings and actions of his companions done in his presence" (Philips, A. A. B.  1995 The Evolution of Fiqh: Islamic Law and the Madh-habs Riyadh p. 29), which he approved.  Hadith therefore is the record of the Sunnah.
Scholars of Ahl Sunnah have categorized Hadiths and the majority of the Muslims accept these categorizations. There are scholarly disagreements on Hadiths and also critiques of all Hadith collections. Analyses were done before using them for any Shari'ah rulings, which are accepted based on the principles outlined over one thousand years ago.
One of the most important differences between Ahl Sunnah and deviant Shiites is in the principles accepted for authentication, rejection of Hadith and using them to make legal judgments.
Yet Shiites with evil intention such as Abduljabar quote Hadith authenticated or rejected by Ahl Sunnah, make additions, misinterpret them and even translate the Arabic wrongly where possible since it is all about polemics not principles of knowledge.
This is because they have no Hadith collections to use in authenticating their heretic interpretations or engage in polemics but only have the fabricated sayings of their Imams and fabricated or misinterpreted Hadiths of the Ahl Sunnah.
The Shiites are able to engage in these evil actions because the Ahl Sunnah revere all the companions and most of the Shiite Imams therefore it is easy to find traditions in the collections of Ahl Sunnah that are attributed to these pious leaders.
It is a similar case with Christians it is an article of Faith of Ahl Sunnah to believe in the Prophets mentioned in the Bible even though Christians do not believe in our beloved Prophet SAW.
So why is Abduljabar different? He claims that he wants to purge Islam of contradictions according to him people are leaving the Faith because of such contradictions. Therefore he has appointed himself as a reformer, committed to refining all the corpus of knowledge of the Ahl Sunnah.
This is deliberate to deceive the gullible. In his rhetoric he does not adhere to any principles. And he is not able to outline his own new principles since he does not even have the capacity to do that.
For example Al-Sayid Sabiq decided to write Fiqh Sunnah because he was not satisfied with the principles of the Schools of Islamic Law (Madhahib) and Shaykh Nasirudeen Albani wrote Sifat Salat Nabi because he was not satisfied with the description of many scholars.
Abduljabar on the other hand is only interested in creating confusion not even the critique of the Hadith collections. He claimed that he studied Bukhari with his father Shaykh Nasir Kabara but was that how he taught him?
Abduljabar is totally disrespectful to our beloved Prophet SAW because he does not adhere to the principles outlined in Ash-Shifa of Qadi that has been in Kano and continuously used for over 500 years.
His father Shaykh Nasiru Kabara was very proud of Ash-Shifa and lived by its teachings. Based on the rulings in Ash-Shifa part four the chapter on 'The Legal Judgment As Regards the One Who Characterizes Oneself with the Prophets' Qualities", Abduljabar should be indicted and punished for committing this blasphemy.
Some people are claiming that Abduljabar should be allowed to continue with his heresy because Nigeria is a democracy. But every democracy has certain values.
For example nobody dares to deny that there was Holocaust or even criticize Jews or the Lesbians and Gays (LGBT) in the Western countries. This support to LGBT is unchristian but it is strong in the West.
This is because "the Europe once coterminous with Christendom is now post-Christian and neo-pagan" (Roberts J. M. 1996 A History of Europe Oxford p.583) hence they elevated their desires above God's prohibitions.
Muslims can never accept elevating man above Allah's Law. Therefore in Kano, according to the position of Ahl Sunnah it is a crime to denigrate the Prophet (SAW) his family and companions. Those who oppose this position are either Shiites who want to damage the reputation of the Sunnah or ignorant people.
Some of the Shiites, including the terrorist organization IMN and their sympathizers are angry that all Ahl Sunnah are united against Abduljabar so they invoke polemics against Ibn Taimiyah and Saudi-Iran rhetoric to seek support.
The IMN Shiite agents of Iranian imperialism in their naivety think they can gain the sympathy of the Tijaniyya followers they mentioned in their release. They will never because the Prophet (SAW) is too important to Ahl Sunnah.
But to these Iranian imperialist agents their politics is more important than the integrity of the Prophet (SAW) because politics invented theology in Shiism. They use the Prophet (SAW) only for political gain as Khomenei did.
They claim that Abduljabar has denied his insults against the Prophet (SAW), that this reason why he should be tried before a competent court, not to be exonerated by terrorists like, the IMN. All Ahl Sunnah are united including those they mentioned in their press statement this is the position of the truth because our beloved Prophet (SAW), his family and companions are more important than any sect or affiliation.
Is there any need to engage Abduljabar in a debate? All the issues concerning critique of Hadith have been discussed and understood by Ahl Sunna for over 1200 years culminating in the magisterial work of Ibn Hajar al-Asqalani (1372-1449).
Abduljabar's positions are very clear. He is Shiite. So there is no need to debate with him. The only thing that needs to be done is for him to face trial for blasphemy nothing more. If he is found guilty he should be punished according to the Shari'a Penal Law of Kano State.
There is need for decisive action against him. This is not an infringement on his religious freedom. There is difference between religious freedom and criminality.
He can be Shiite or an atheist but if denigrates our beloved Prophet SAW he is a criminal as far as the Law of this land is concerned. He should not be allowed to use public platform to propagate Shiism using out of context quotations and outright lies.
The Americans stopped Trump's hate propaganda in the social media so those who look up to the West for guidance even there, they have red line. The red line in Muslim societies is the integrity of our beloved Prophet SAW. There is no place for that blasphemy in Kano State the choice was made over 1000 years ago just as one cannot go to Iran and propagate anti-Shiism of any kind.
The strategy of Abduljabar is to use rabble-rousing, creating confusion and finally offering Shiism to his audience. Most of his listeners are unaware that Shiism was invented after the Prophet (SAW) because of politics.
Their politics created a new theology for them based on the supremacy of their Imams and belief in them is an article of faith in Shiism.
Therefore the Iranian imperialist agenda is to confuse innocent people through this propaganda of people like Abduljabar who misinterpret, wrongly translate Hadiths and interpolate with outright lies.
Through this, they hope to recruit as many as possible and a gain foothold for imperialist Iran in the largest concentration of African Muslims. This must be stopped.
Kurawa is a public commentator in Kano.
Remembering Ja'afar Mahmud Adam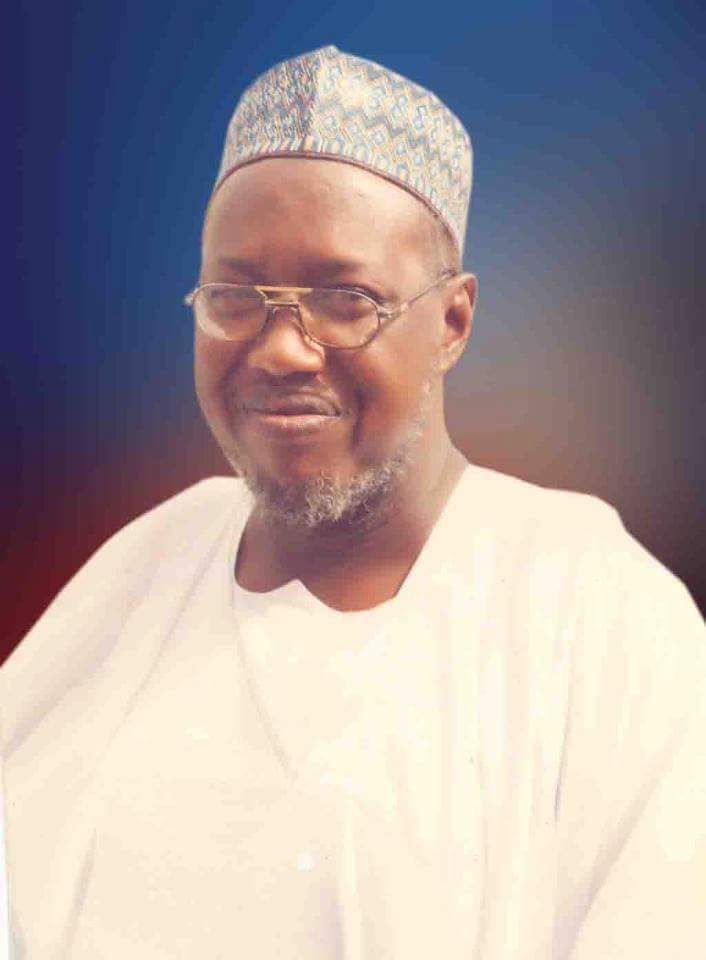 Sheikh Ja'afar foresaw the imminent monster called Boko Haram, but was brutally silenced by the assassins bullets!
Today marks the 14th Anniversary of the assassination  Sheikh Ja'afar Mahmud Adam, who was fatally shot by yet to be identified gunmen on April 13, 2007. His death was like a defoliation of the tallest tree in the forest of knowledge. He was one of the greatest preachers that ever lived; he was a scholar par excellence. In fact, he defies all the superlatives that you can ever find in  the dictionary.
Sheikh Ja'afar Mahmud Adam was not only famous for his erudition, but also for his amazing ability to foresee an imminent danger(what today becomes known as Boko Haram). He posed the most potent intellectual challenge to the outlandish and poisonous extremist ideas of Muhammad Yusuf, the notorious Boko Haram founder. He advised Yusuf, his former student, to renounce those dangerous ideas and apologize to his blind followers for misleading them.
Caught between ego and doing the right thing, Muhammad Yusuf rejected the advice because he didn't want to lose face by admitting to his brainwashed followers that he was wrong. The rest is history. We are today paying heavily for his stubborn resistance to reason. His poisonous ideas have so deeply settled in the hearts and minds of his credulous Boko Haram  followers that they thought God is on their side and that  any Muslim  who opposes their violent extremism is automatically an infidel or an enemy.
Sheikh Ja'afar Mahmud Adam was thus vindicated; the grave danger he foresaw is now consuming us, destroying lives, schools and disrupting our social and economic life. Since 2009, more than 15,000 lives were destroyed by the Boko Haram terrorism. Because extremism paralyses a man's capacity to think and reason, the terrorists are not even perturbed by the consequences of their atrocities, let alone give a moment's thought to compassion and humanity.
I won't challenge anyone who thinks Boko Haram had a hand in Adam's death because putting two and two together, it is impossible not to reach that conclusion. Because of their extreme brutality, taking out a scholar who represented the greatest intellectual challenge to their poisonous ideas is not beyond them.
May the soul Adam continue to rest in peace! May Allah  forgive his shortcomings and eternally  reward his great deeds! Amin!
NOTE: I originally wrote this tribute to Sheikh Jafar Adam on April 13, 2018. As we mark the 14th Anniversary of his dastardly assassination today, I find it worthy to reproduce the tribute. He was an extraordinary scholar that deserves such honour.
Na-Allah Mohammed Zagga is a media consultant at Atiku media organization
Meet unsung court registrar, Ustaz Sunusi Khalifa
Sunusi Umar Sadiq
When our courts' business has for long become a cash and carry business, when the attention your case gets depends on the amount of money you give, when everything smells and breathes of money, when even the welcome you get depends on how much you give, there stands out one person, alone on a very high moral ground, and to whom public service is a sacred trust that must be discharged against all odds, without expecting any benefits in return. His name is Sunusi (Khalifa). He is the Principal Registrar of Chief Magistrate Court 9, Nomansland.
He doesn't ask for money. He is too noble to do that. Not only that, he only takes what is necessary from lawyers to render the services they require, compilation of record of proceedings in most cases.
I once gave him money as 'deposit' with the intention of giving him more when I came back for the records. He insisted that the 'deposit' was enough and I shouldn't care to pay anything more. At another time I gave him what other registrars will definitely ask for more. Khalifa insisted that I should reduce something out of it as the amount I gave was too much for what I wanted.
For Khalifa, his salary is his consideration for which he is under an obligation to discharge duties. While other registrars will demand thousand of Naira to enroll order and have it signed, Khalifa does that as a matter of course, a normal course of business.
It is a pity that this rare gentleman is unheard and unsung. I have not heard of any award of excellence for him from the Branches, the MULAN or any other organization or association.
Heaven rewards. The world appreciates. I will be glad if Khalifa gets appreciated though he is not in need of it. It will, however, send a very strong message to those who make our court some sort of market places and our machinery of justice (or is it machinery of law) a booming business in which every situation is exploitable.
Kudos, bravo and gracias to my namesake. We are aware of your gentle and sterling qualities and I personally always tell your story. And I do so in the most colorful of language. Something like this:
'There is a court registrar that never asks for money. If you need anything he only takes the exact cost. If you give him more than that, he will return the surplus and say "wannan kudin ai ya yi yawa".'
Barrister Sunusi Umar Sadiq is a legal practitioner based in Kano
RE: In defense of Salihu Tanko Yakasai
Salihu Tanko Yakasai
The above article written by Sule Yau Sule, the spokesperson of Senator Ibrahim Shekarau, might seem like a defence against my unlawful detention on 26th February 2021 in Kano, but soon after the first paragraph, it morphed into an attack on me while I was still in detention.
Though the writer superficially intended to "defend" me against the injustice meted against me for justifiably and conscientiously expressing my opinion on the current drift of the country toward cul-de-sac in apparent deviation from the vision of the ruling party to take the country away from the abyss in 2015, Sule Ya'u Sule ended up castigating me for simply exercising my constitutional rights of freedom of speech as enshrined in the constitution.
The article also bordered around ethics and professionalism of the work of a spokesperson as highlighted by the learned writer. If he had stopped there, one would have taken it objectively and picked all the lessons therein, which truly, are valid and worthy of being noted. Unfortunately, the writer digressed far away from the subject matter and delved into politics, bringing to the forefront a grudge he has been nurturing against me for over a decade, because we were on opposing sides politically with his principal when we were in the defunct ANPP.
To set the record straight, I joined APP back in December 2000 and a couple of years later, Malam Ibrahim Shekarau equally joined partisan politics and contested for the governorship election in 2003. When I joined politics, Alhaji Al-Amin Ibrahim Little was the leader of the party in the state, but when he lost the party to Shekarau and decamped to PRP, I remained in APP and went on to serve as the returning officer for Shekarau's election, which he eventually won largely due to Buhari's huge influence. But soon after that, Shekarau drew the line against us, Buhari's supporters in the state, which birthed our rivalry with the Shekarau's camp. My political mentor then was Hon. Balarabe Wakili who was instrumental in Shekarau becoming a member of the APP at that time. This was the genesis of our crises in Kano APP which led to our exit from the party in 2011 to form CPC.
I was in my mid 30s during the 2011 general elections and, of course, I went all out in my attacks on Shekarau which I later regretted and posted on my Facebook page, apologising for such a behavior; a post which is still there on my page if he wishes to look it up. I do remember Sule Ya'u Sule's call one evening, a few days before I made the apology, and in that call, he gave me some sound advice on the choice of words whenever criticising Shekarau, a point I took to heart, and unlike what he has stated in his recent article, I have never attacked Shekarau again after that phone call till date.
Now back to the part of the article in which he has talked about ethics and what not. I am a person that take corrections to heart and I have picked all his points like a student in his class. But you see, the funny part about life is that those who live in glass houses should not throw stones. Let me refresh Sule Ya'u Sule's memory about how when he was the spokesperson of the then Governor of Kano State, Malam Ibrahim Shekarau, he fabricated a letter allegedly from the EFCC claiming that Shekarau had been cleared of all charges, which turned out to be a big lie, thereby causing a huge embarrassment to his principal to the extent that he was suspended for six months only to be reinstated after several pleas and interventions.
As stated by Sule in his article, "A spokesperson's best tools are decorum, decency, belief and passion." So I ask Sule, is embarrassing your principal also among the tools of a spokesperson? May I also ask, what punishment did he receive from NIPR at that time? If he did not receive any, perhaps he should include it in his note to the professional body in order to come up with a suitable punishment against others that will try to emulate him and ridicule their principals with fake clearance letters.
Let me also take this opportunity to set the record straight on the issue of my comments that resulted in my unlawful detention. I neither planned it nor did I have the intention of provoking such reactions. It was a spontaneous reaction on my part triggered by a number of the recent rise of insecurity in the country particularly in the north. I have personally suffered two major security issues in the last four months; the murder of my younger sister's husband in Bauchi in front of my sister and her kids and the kidnapping of my sister's husband's younger brother in his house in Kaduna. N5 million had to be paid as a ransom to secure his release and in the process of raising the money, armed robbers carted away N1 million of the amount. I was certainly not thinking about ethics when I reacted to the devastating news of the abduction of the over 300 Zamfara girls. I believe anyone with a tiny bit of conscience will certainly be moved by the abduction.
Perhaps Sule is too pre-occupied with enforcing PR ethics of a spokesperson that he has lost all his conscience to the extent that he cannot see that I am a human, which comes first, before any ethics or even a temporary position that I will not occupy for life.
On a final note, though Sule is a PhD holder in Mass Communications and a professional by all standards in the field, both in terms of qualifications and experience, when it comes to human relations, I believe he is merely a kindergarten pupil. If he truly regards me as a brother as he had claimed in the article, he would not have written such a politicised opinion at a moment when I was still in unlawful detention and my family and friends were equally terrified as to what might happen to me. Irrespective of whether I was out of line or not, that is certainly not the action of someone you consider a brother. I remember when I was first appointed as the Director-General, Media in 2016, the first thing I did was to pay a visit to my predecessors to seek for their blessings and guidance, namely: Baba Halilu Dantiye, late Umar Saidu Tudun Wada and Sule Ya'u Sule. Sule promised to provide me with all the support I needed to execute my work, but little did I know that he was holding a decade-long grudge against me. Indeed with friends like Sule, who needs enemies?
Salihu Tanko Yakasai (Dawisu) is the Founding Curator of the Global Shapers Community Kano Hub of the World Economic Forum.