KAROTA succumb to Tricyclists' protest, accepts POS payment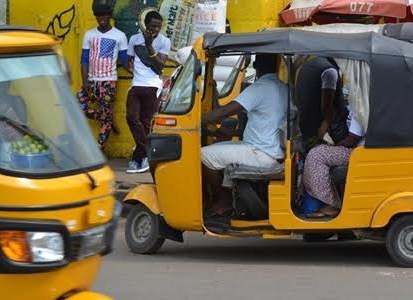 Nasiru Yusuf
The Kano Road Traffic Agency (KAROTA) has succumb to protesting tricyclists and agreed to accept payment of one hundred Naira tax via POS or mobile banking.
Kano Focus reports that the tricyclists have earlier agreed to pay the one hundred Naira tax daily, but protested against making payments via REMITA platform.
The tricyclists requested for cash payment, mobile banking or via POS, a request KAROTA leadership rejected outrightly.
However, at a negotiation facilitated by Kano state leadership of Nigeria Labour Congress (NLC) and Kano Civil Society Forum Ibrahim Waiya, KAROTA agreed to accept payment via POS mobile transfer after initial payment through REMITA.
A copy of the resolutions reached by leadership of tricyclists and Managing Director of KAROTA Bappa Babba Dan'agundi on Tuesday in the presence of NLC chairman Kabiru Ado Minjibir and that of  directed all tricycle operators to call off their protest and resume operation.
The resolutions obtained by Kano Focus reads in part "After extensive and fruitful deliberations which lasted for over two hours. The following resolutions were reached.
"That all tricycle riders in the state are to pay a token of N 100 daily as provided by the Kano state revenue administration law, schedule 2 item 9 congestion charges amendment law 2017.
"That the first payment of N100 should be through REMITA to enable data capture in Kano state Board of Internal Revenue/KAROTA which should be done within two weeks effective from today 23 February, 2021, after which KAROTA will commence enforcement and the server shutdown, so that nobody will access it to enable control.
"That the subsequent payment of N100 daily tax should follow by the tricycle operators which can be done through their Android phones or P. O. S (Point of Sale) with an option of daily, monthly, quarterly or annual payment at the cafe (which is not compulsory).
"That the hire purchase owners will assist the tricycle riders in the provision of additional REMITA points to enable members to make payment with ease.
"That the leadership of organised labour and Kano Civil Society Forum will continue to engage the leadership of tricycle riders/owners association in the state for smooth conduct of their business through public enlightenment, awareness activities and training on professional conduct to ensure peaceful coexistence in the state and hitch business atmosphere.
"That a joint Press briefing should be conducted at KAROTA office and emergency meeting of all units of tricycle association should be summon immediately to enable striking riders go back to their business and suspend the strike.
"That all tricycle riders in the state should write their number boldly at the back of each tricycle for easy identification and security purposes."
Kano Anti corruption investigates refugee commission over alleged diversion of palliatives
Aminu Abdullahi
Kano State Public Complaints and Anti-Corruption Commission says it will investigate alleged corrupt practices in the disbursement of relief materials by National Commission for Refugees, Migrants and Internally Displaced Persons (NCFR).
Kano Focus reports that the chairman of the commission Muhyi Magaji Rimin Gado revealed this while receiving the new Commissioner Independent Corrupt Practices and ther related offences Commission (ICPC ) in charge of Kano zone.
Mr Rimin Gado said PCACC will partner ICPC to investigate the alleged corrupt practices in the disbursement of relief materials.
He noted with dismay that some officials saddled with the responsibility of distributing the items to the needy, was accused of diverting it.
While congratulating the new Commissioner over his recent posting to Kano office of the ICPC, Mr Rimingado solicit for synergy between the two commissions towards checkmating corrupt practices in the state.
In his remarks, the state Commissioner of ICPC, Ibrahim Kagara, assured to work with PCACC in the fight against corruption.
Kagara, described corruption as a serious problem that required a concerted efforts of all stakeholders to tackle it decisively.
Court jails Cameroonian for human trafficking
A Federal High Court sitting in Kano, on Thursday, sentenced a 36-year-old Cameroonian, Hoth Simplice-Patrick, to 15 years in correctional centre without option of fine for human trafficking.
Kano Focus reports that the convict, who lives at Sabon Gari Quarters Kano, was arraigned by the National Agency for the Prohibition of Trafficking in Persons(NAPTIP) on three-count charge bordering around human trafficking.
The trial judge, Sa'adatu Ibrahim-Mark, said the court found the defendant guilty for human trafficking.
She sentenced the convict to five years in correctional centre each on the three count charge without option of fine, adding that the sentence starts from the date of his arrest.
Earlier, The Prosecution Counsel, Abdullahi Babale, told the court that NAPTIP in collaboration with Joint Border Task Force(JBTF) arrested the defendant in July 2020.
Mr Babale said that on July 15, 2020 the convict acting on behalf of his Principal master one Albany now at large "procured the illegal entry of two female and one male between the ages of 17 to 29-years-old, of Lagos State to Libya enroute Kano  in which they are not permanent residents or citizens "
The convict, Simplice-Patrick, pleaded guilty to the charges.
According to the prosecutor, the offence contravenes Section 26 (1) of the trafficking in Persons(Prohibition) Act 2015.
The defence counsel, Murtala Isa, pleaded to court for leniency on behalf of his client as he is first time offender.
Court convicts ponzi scheme operator in Kano, orders return of N110m to victims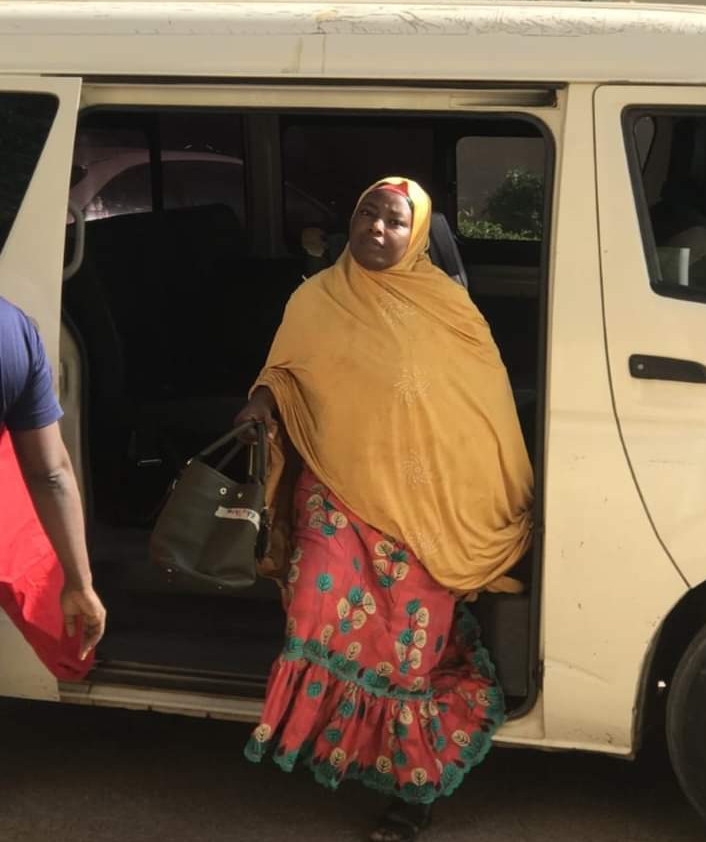 The Federal High Court Kano presided over by Lewis Allagoa has convicted one Maryam Abu Shinga on one count amended charge of retention of proceeds of crime. She was also ordered to pay the sum of N110, 000,000 in restitution to victims
Kano Focus reports that the convict was said to have lured her victims into a phony gold mining investment where she represented that the investor stands to earn 300% profit.
She claimed that when an investor invests N500, 000, such investor could earn one million five hundred thousand Naira as returns on investment over a period of four weeks.
Investigation, however, revealed that the convict was never into gold mining or any such investment. It was also discovered that even though Shinga was able to pay some early investors with funds taken from later investors, she allegedly diverted three hundred and ninety-four million, five hundred and forty-one thousand, nine Hundred and ten Naira belonging to other investors.
Upon arraignment, Shinga pleaded 'not guilty' thereby setting the stage for trial.
During the trial which commenced on January 23, 2020, the prosecution called five witnesses and tendered several documents in evidence. However, before the prosecution could close its case, the convict opted for a plea bargain.
In his judgment, Allagoa accepted the terms of a plea bargain agreement, convicted and sentenced the defendant to restitute the complainants in the sum of N110, 000,000.