RE: In defense of Salihu Tanko Yakasai
Salihu Tanko Yakasai
The above article written by Sule Yau Sule, the spokesperson of Senator Ibrahim Shekarau, might seem like a defence against my unlawful detention on 26th February 2021 in Kano, but soon after the first paragraph, it morphed into an attack on me while I was still in detention.
Though the writer superficially intended to "defend" me against the injustice meted against me for justifiably and conscientiously expressing my opinion on the current drift of the country toward cul-de-sac in apparent deviation from the vision of the ruling party to take the country away from the abyss in 2015, Sule Ya'u Sule ended up castigating me for simply exercising my constitutional rights of freedom of speech as enshrined in the constitution.
The article also bordered around ethics and professionalism of the work of a spokesperson as highlighted by the learned writer. If he had stopped there, one would have taken it objectively and picked all the lessons therein, which truly, are valid and worthy of being noted. Unfortunately, the writer digressed far away from the subject matter and delved into politics, bringing to the forefront a grudge he has been nurturing against me for over a decade, because we were on opposing sides politically with his principal when we were in the defunct ANPP.
To set the record straight, I joined APP back in December 2000 and a couple of years later, Malam Ibrahim Shekarau equally joined partisan politics and contested for the governorship election in 2003. When I joined politics, Alhaji Al-Amin Ibrahim Little was the leader of the party in the state, but when he lost the party to Shekarau and decamped to PRP, I remained in APP and went on to serve as the returning officer for Shekarau's election, which he eventually won largely due to Buhari's huge influence. But soon after that, Shekarau drew the line against us, Buhari's supporters in the state, which birthed our rivalry with the Shekarau's camp. My political mentor then was Hon. Balarabe Wakili who was instrumental in Shekarau becoming a member of the APP at that time. This was the genesis of our crises in Kano APP which led to our exit from the party in 2011 to form CPC.
I was in my mid 30s during the 2011 general elections and, of course, I went all out in my attacks on Shekarau which I later regretted and posted on my Facebook page, apologising for such a behavior; a post which is still there on my page if he wishes to look it up. I do remember Sule Ya'u Sule's call one evening, a few days before I made the apology, and in that call, he gave me some sound advice on the choice of words whenever criticising Shekarau, a point I took to heart, and unlike what he has stated in his recent article, I have never attacked Shekarau again after that phone call till date.
Now back to the part of the article in which he has talked about ethics and what not. I am a person that take corrections to heart and I have picked all his points like a student in his class. But you see, the funny part about life is that those who live in glass houses should not throw stones. Let me refresh Sule Ya'u Sule's memory about how when he was the spokesperson of the then Governor of Kano State, Malam Ibrahim Shekarau, he fabricated a letter allegedly from the EFCC claiming that Shekarau had been cleared of all charges, which turned out to be a big lie, thereby causing a huge embarrassment to his principal to the extent that he was suspended for six months only to be reinstated after several pleas and interventions.
As stated by Sule in his article, "A spokesperson's best tools are decorum, decency, belief and passion." So I ask Sule, is embarrassing your principal also among the tools of a spokesperson? May I also ask, what punishment did he receive from NIPR at that time? If he did not receive any, perhaps he should include it in his note to the professional body in order to come up with a suitable punishment against others that will try to emulate him and ridicule their principals with fake clearance letters.
Let me also take this opportunity to set the record straight on the issue of my comments that resulted in my unlawful detention. I neither planned it nor did I have the intention of provoking such reactions. It was a spontaneous reaction on my part triggered by a number of the recent rise of insecurity in the country particularly in the north. I have personally suffered two major security issues in the last four months; the murder of my younger sister's husband in Bauchi in front of my sister and her kids and the kidnapping of my sister's husband's younger brother in his house in Kaduna. N5 million had to be paid as a ransom to secure his release and in the process of raising the money, armed robbers carted away N1 million of the amount. I was certainly not thinking about ethics when I reacted to the devastating news of the abduction of the over 300 Zamfara girls. I believe anyone with a tiny bit of conscience will certainly be moved by the abduction.
Perhaps Sule is too pre-occupied with enforcing PR ethics of a spokesperson that he has lost all his conscience to the extent that he cannot see that I am a human, which comes first, before any ethics or even a temporary position that I will not occupy for life.
On a final note, though Sule is a PhD holder in Mass Communications and a professional by all standards in the field, both in terms of qualifications and experience, when it comes to human relations, I believe he is merely a kindergarten pupil. If he truly regards me as a brother as he had claimed in the article, he would not have written such a politicised opinion at a moment when I was still in unlawful detention and my family and friends were equally terrified as to what might happen to me. Irrespective of whether I was out of line or not, that is certainly not the action of someone you consider a brother. I remember when I was first appointed as the Director-General, Media in 2016, the first thing I did was to pay a visit to my predecessors to seek for their blessings and guidance, namely: Baba Halilu Dantiye, late Umar Saidu Tudun Wada and Sule Ya'u Sule. Sule promised to provide me with all the support I needed to execute my work, but little did I know that he was holding a decade-long grudge against me. Indeed with friends like Sule, who needs enemies?
Salihu Tanko Yakasai (Dawisu) is the Founding Curator of the Global Shapers Community Kano Hub of the World Economic Forum. 
Combating banditry through Public Relations
The Public Relations (PR) community should rise up to provide a panacea for the increasing insecurity in Nigeria through providing and leading the drive to design, and advocate for adoption of a national strategy on tackling banditry through public relations.
Using a behavior change communication strategy, the PR community can advocate to and convince state governments and the federal government to adopt its proposal to combat these menaces through a saturated media campaign using traditional, cultural and religious sentiments to quench banditry.
The Fulanis, more than any group listens to the radio. Lets us use the radio, social media, outdoor advertising, community spaces, and drama in our stations to appeal to the sensitivities of our brothers to stop the killings.
Using the Fulfude language and Hausa language in a saturated media campaign will reach the bandits, using our respected scholars in these languages to appeal to cultural and religious sensitivities can reduce the negative and destructive impact of insecurity.
The Nigerian Institute of Public Relations (NIPR) should design a discursive communication strategy as a national.intervention programme and use its influence   through deliberate advocacies to get governments to adopt its proposal.
NIPR can make a significant impact by talking directly to the  perpetrators of these heniuos crimes through cultural communication.
I hope NIPR will embrace this call and come up with a national strategy to combat banditry through PR
Karofi is a veteran journalist and communication specialist.
Childhood killer diseases: NGO gets $29m grants to reach 1m caregivers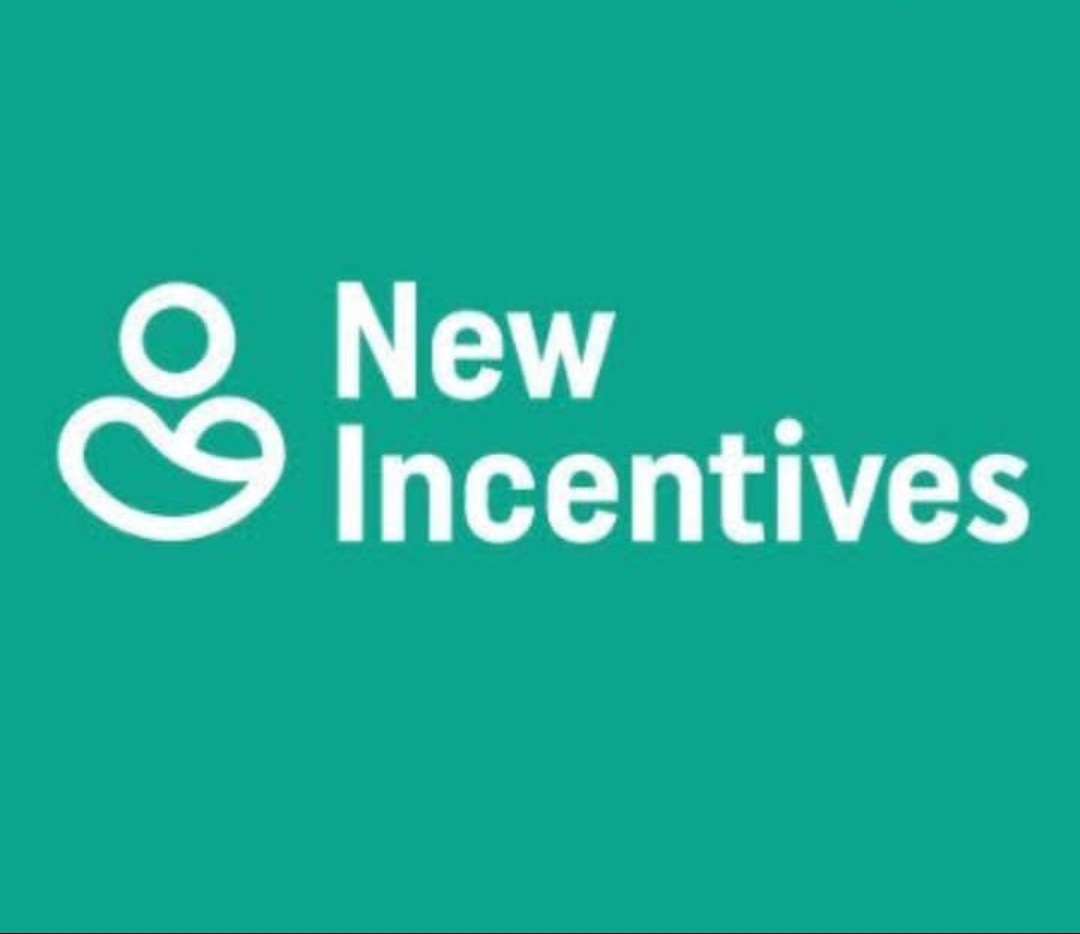 An International Non-Governmental Organization, New Incentive, said it has received a grant of $29 million under it project – All Babies Are Equal targeted to reach over one million caregivers and immunize their infants against childhood killer diseases in four Northwest States .
Kano Focus reports that the four Northern states are Katsina, Jigawa, Zamfara and Sokoto.
These childhood killer diseases include, tuberculosis, diphtheria, tetanus, whooping cough, hepatitis B, Haemophilus influenzae type B, pneumococcal disease and measles.
The Stakeholder Relations Director, of the NGO Nura Muhammad disclosed this at a stakeholders meeting with the benefiting states held in Kano.
Muhammad said the grant would be disbursed as conditional cash transfer to support the caregivers to ensure they avail their infants for the Immunization.
He said, "New Incentive – All Babies Are Equal, NI-ABAE has received commitments of over $29 million of funding over the next 3 years to reach over 1 million caregivers and their infants in Jigawa, Katsina, Zamfara, and Sokoto States.
This covers expansion to 35 LGAs with continued operations through Dec 2023.
"The organization aims to reduce child mortality through cost-effective and evidence-based health interventions.
In Nigeria, the organization operates as the All Babies Are Equal Initiative and implements the conditional cash transfers (CCT) for routine immunization (CCTs for RI) program.
"The flagship CCTs for RI program operated by ABAE disburses cash incentives to caregivers conditional on infants receiving four vaccines: BCG (against tuberculosis), PENTA (against diphtheria, tetanus, whooping cough, hepatitis B and Haemophilus influenzae type b), PCV (against pneumococcal disease), and MCV (against measles).
These vaccinations are part of the routine schedule for infant immunizations in Nigeria and are provided at no cost to the caregiver through government-supported clinics.
Upon confirmation of their infant receiving a vaccine, the caregiver receives ₦500 for the first four routine immunization visits and ₦2,000 for the fifth visit.
"The cash transfers compensate for transport, lost trading income, and waiting time while creating behavioural change through awareness of routine immunizations.
"The CCTs for RI Program has been implemented in the states of Katsina, Zamfara, 2017 while Jigawa in 2018.
To date, the program has enrolled over 390,000 infants whose caregivers have received over 1 billion naira in conditional cash transfers.
An independent impact assessment of NI-ABAE's CCTs for RI program (2017 – 2020) found that the program increases the likelihood that children would be fully immunized by 27 percentage points, and increases rates of individual vaccinations by 14 to 21 percentage points.
Beyond vaccination, the assessment found that the program contributed to improved knowledge about vaccination among caregivers in the catchment areas served by the program.
"Immunization is one of the most effective public health interventions, saving 2 to 3 million lives yearly (WHO) and there is evidence that suggests a 27 percentage points increase in the likelihood that children would be fully immunized by a conditional cash transfers for routine immunization program (NI-ABAE RCT Impact Assessment 2017-2020)," the Stakeholder Relations Director, Nura Muhammad however said.
Meet Abdul: The most talented Dabo Babies player of all time
Picking out the footballing stars of the future is a tricky task.
There are so many factors which could hinder the progression of even the most professional of teenagers.
But some do seem destined to reach the top, while others display a work ethic that's even greater than the natural talent at their disposal.
The second paragraph could be the case with Dabo Babies talented, 19-year-old forward Abdul Attacker.
He burst onto the scene when he was playing for a local club, Golden Bullet and was snapped up by famous Dabo Babes FC after the departure of former Nigeria U-20 star, Nazifi Yahaya.
And has since caught the attention of football enthusiast across the country with his brilliant display for Dabo Babes.
Abdul tormented four-time Nigeria Professional Football League Champions, Kano Pillars FC after he scored twice against the Sai Masu Gida in a friendly match before the kickoff of the second stanza of the just concluded 2020/2021 Nigeria Professional Football League season (NPFL).
He was the catalyst to Dabo Babes good run to the Kano state Tofa Premier League title driving the famous academy from game to game until they reach the final.
The dazzling forward produces mouthwatering display to earn himself accolades from the Pen Profession who could not hide their love for the next Super Star during the Tofa Premier League final.
He likes his game to that of Real Madrid forward, Karim Benzema and Bayern Munich deadly striker, Robert Lewandowski.
The 19-year-old's talent and versatility has some people wondering whether he could be a bolster for the Nigeria National U-20 team, the Flying Eagles for their upcoming assignments.
As preparations for the 2020/21 Nigeria Professional Football League season gearing towards climax, many top clubs are interested in snapping him to bolster their squad as well as few other European top teams.
He has scored 55 goals and provided further 22 assists for Dabo Babes in less than three and a half years.