RE: In defense of Salihu Tanko Yakasai
Salihu Tanko Yakasai
The above article written by Sule Yau Sule, the spokesperson of Senator Ibrahim Shekarau, might seem like a defence against my unlawful detention on 26th February 2021 in Kano, but soon after the first paragraph, it morphed into an attack on me while I was still in detention.
Though the writer superficially intended to "defend" me against the injustice meted against me for justifiably and conscientiously expressing my opinion on the current drift of the country toward cul-de-sac in apparent deviation from the vision of the ruling party to take the country away from the abyss in 2015, Sule Ya'u Sule ended up castigating me for simply exercising my constitutional rights of freedom of speech as enshrined in the constitution.
The article also bordered around ethics and professionalism of the work of a spokesperson as highlighted by the learned writer. If he had stopped there, one would have taken it objectively and picked all the lessons therein, which truly, are valid and worthy of being noted. Unfortunately, the writer digressed far away from the subject matter and delved into politics, bringing to the forefront a grudge he has been nurturing against me for over a decade, because we were on opposing sides politically with his principal when we were in the defunct ANPP.
To set the record straight, I joined APP back in December 2000 and a couple of years later, Malam Ibrahim Shekarau equally joined partisan politics and contested for the governorship election in 2003. When I joined politics, Alhaji Al-Amin Ibrahim Little was the leader of the party in the state, but when he lost the party to Shekarau and decamped to PRP, I remained in APP and went on to serve as the returning officer for Shekarau's election, which he eventually won largely due to Buhari's huge influence. But soon after that, Shekarau drew the line against us, Buhari's supporters in the state, which birthed our rivalry with the Shekarau's camp. My political mentor then was Hon. Balarabe Wakili who was instrumental in Shekarau becoming a member of the APP at that time. This was the genesis of our crises in Kano APP which led to our exit from the party in 2011 to form CPC.
I was in my mid 30s during the 2011 general elections and, of course, I went all out in my attacks on Shekarau which I later regretted and posted on my Facebook page, apologising for such a behavior; a post which is still there on my page if he wishes to look it up. I do remember Sule Ya'u Sule's call one evening, a few days before I made the apology, and in that call, he gave me some sound advice on the choice of words whenever criticising Shekarau, a point I took to heart, and unlike what he has stated in his recent article, I have never attacked Shekarau again after that phone call till date.
Now back to the part of the article in which he has talked about ethics and what not. I am a person that take corrections to heart and I have picked all his points like a student in his class. But you see, the funny part about life is that those who live in glass houses should not throw stones. Let me refresh Sule Ya'u Sule's memory about how when he was the spokesperson of the then Governor of Kano State, Malam Ibrahim Shekarau, he fabricated a letter allegedly from the EFCC claiming that Shekarau had been cleared of all charges, which turned out to be a big lie, thereby causing a huge embarrassment to his principal to the extent that he was suspended for six months only to be reinstated after several pleas and interventions.
As stated by Sule in his article, "A spokesperson's best tools are decorum, decency, belief and passion." So I ask Sule, is embarrassing your principal also among the tools of a spokesperson? May I also ask, what punishment did he receive from NIPR at that time? If he did not receive any, perhaps he should include it in his note to the professional body in order to come up with a suitable punishment against others that will try to emulate him and ridicule their principals with fake clearance letters.
Let me also take this opportunity to set the record straight on the issue of my comments that resulted in my unlawful detention. I neither planned it nor did I have the intention of provoking such reactions. It was a spontaneous reaction on my part triggered by a number of the recent rise of insecurity in the country particularly in the north. I have personally suffered two major security issues in the last four months; the murder of my younger sister's husband in Bauchi in front of my sister and her kids and the kidnapping of my sister's husband's younger brother in his house in Kaduna. N5 million had to be paid as a ransom to secure his release and in the process of raising the money, armed robbers carted away N1 million of the amount. I was certainly not thinking about ethics when I reacted to the devastating news of the abduction of the over 300 Zamfara girls. I believe anyone with a tiny bit of conscience will certainly be moved by the abduction.
Perhaps Sule is too pre-occupied with enforcing PR ethics of a spokesperson that he has lost all his conscience to the extent that he cannot see that I am a human, which comes first, before any ethics or even a temporary position that I will not occupy for life.
On a final note, though Sule is a PhD holder in Mass Communications and a professional by all standards in the field, both in terms of qualifications and experience, when it comes to human relations, I believe he is merely a kindergarten pupil. If he truly regards me as a brother as he had claimed in the article, he would not have written such a politicised opinion at a moment when I was still in unlawful detention and my family and friends were equally terrified as to what might happen to me. Irrespective of whether I was out of line or not, that is certainly not the action of someone you consider a brother. I remember when I was first appointed as the Director-General, Media in 2016, the first thing I did was to pay a visit to my predecessors to seek for their blessings and guidance, namely: Baba Halilu Dantiye, late Umar Saidu Tudun Wada and Sule Ya'u Sule. Sule promised to provide me with all the support I needed to execute my work, but little did I know that he was holding a decade-long grudge against me. Indeed with friends like Sule, who needs enemies?
Salihu Tanko Yakasai (Dawisu) is the Founding Curator of the Global Shapers Community Kano Hub of the World Economic Forum. 
Electronic transmission of results: The joke is on NASS, INEC, not NCC  
Aliyu Momodu
In the heat of the debate over Electoral Act Amendment Bill and the propriety and workability of electronic transmission of result, the House of Representatives invited the Nigerian Communications Commission, NCC, the nation's telecoms regulator.
The House also invited the Independent National Electoral Commission, INEC, to answer to some questions. But as it has now turned out, the invitation to NCC was needless, baseless and at best a futile exercise in red-herring. The NCC, it must be stated, is one of the best performing public institutions in Nigeria with its exemplary culture of good corporate governance noised abroad even as far as Switzerland, the head office of the International Telecommunications Union, ITU.
The NCC has over the years become a worthy Ambassador of Africa in the ITU family. It has not only represented Africa on the international circuit, it has sponsored young Nigerian techies and tech nerds to ITU-promoted competitions on innovation and in most cases, these fecund Nigerians have come out tops, beating competitors from Asia, Europe and the rest of the world. NCC has functioned as a truly independent regulator, inspiring confidence in investors, telecom consumers and other stakeholders including the media. It was therefore needless and a clear act of mischief to drag such an untainted commission into the nation's murky political waters.
Dragging the commission to testify before the House on the feasibility of electronic transmission of results is mischievous on the part of the lawmakers. It's a joke taken too far by a body that was supposed to understand the basics of the nation's Grundnorm, the constitution. They feigned ignorance of relevant sections of the constitution just to scapegoat the NCC and make themselves look squeaky clean.
The Senate itself was fraudulent and duplicitous when it pushed the responsibility of Electronic Transmission of result to the NCC in spite of what the constitution says about the powers of INEC to determine the electoral process including the pattern of voting and mode of transmission of result. Some senators, including the Deputy Senate President, Ovie Omo-Agege, a man who once desecrated the hallowed chamber when he sponsored and promoted in broad daylight the ignoble venture of stealing the Mace, the symbolic authority of the Senate, were quick to quote obviously false statistics which they dubiously ascribed to the NCC. What a show of shame that persons elected to make laws for the good governance of the nation and who should know the rudiments of extant laws including the constitution would feign ignorance of aspects of the law that makes utter nonsense of their tomfoolery and moral somersaults in the chambers of the Senate.
For the avoidance of doubt, Section 78 of the Constitution provides that 'The Registration of voters and the conduct of elections shall be subject to the direction and supervision of the Independent National Electoral Commission'."
The Third Schedule, Part 1,F, Section15 says: "INEC has power to organise, undertake and supervise all elections to the offices of the President, Vice President, Governor and Deputy Governor of a state, and to the membership of the Senate, the House of Representatives and the House of Assembly of each state of the Federation."
The Constitution further provides that INEC operations shall not be subject to the direction of anybody or authority."
This, therefore, renders the action of the NASS nugatory. By inviting NCC and INEC shunning its own invitation, it appears the House was acting a devious and utterly treacherous script intended to do harm to the purity of the electoral process, and only conscripted NCC into the plot to draw legitimacy from the globally acknowledged good governance rectitude of the telecom regulator. It was a wrong decision meant to hoodwink Nigerians and clearly intended to make the lawmakers smell like rose flower while the NCC and INEC appear like villains of a political plot.
Electronic transmission of result is not rocket science. It is a universal norm in the 21st century. Smaller and poorer nations across the globe have achieved electronic transmission of result even with their limited infrastructure, Nigeria should not be an exception. It's as simple as sending a text message, WhatsApp message or using any other platform recommended by INEC, not NCC, not NASS. Even if network is weak or non-existent in a particular unit, moving further away from such unit until you access a place of better network still will not vitiate the authenticity of the result already tallied at the polling units. The electronic copy only complements the physical copy which must have been signed by all agents relevant to the election. Electronic copy as a back-up copy helps to strengthen the electoral process and reduce incidents of ballot-snatching and primitive manipulation of the physical copy. There ought not to be a debate on this especially when INEC, the only body mandated by the constitution to organize, undertake and supervise all elections has categorically stated that it can achieve electronic transmission of results.
The joke truly is on NASS and an inconsistent INEC.
Aliyu Momodu, is a public affairs analyst.
Unusual signs may emerge on Laylatul Qadr – Alakarmawi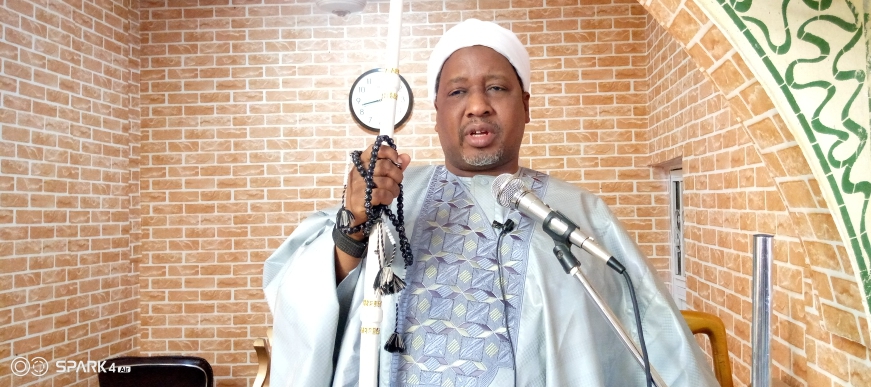 Nasiru Yusuf
A renowned Islamic scholar in Kano Sheikh Muhammad Nazifi Alkarmawi said it is sometimes possible to witness unusual signs on Laylatul Qadr.
Kano Focus reports that Sheikh Alkarmawi revealed this while delivering his Friday sermon.
He said Laylatul Qadr is one of the most sacred nights in Islam found in the last ten days of Ramadan.
According to him it is sometimes possible to witness unusual signs on the night.
Some of the signs highlighted by the Imam is the night is serene, quiet and shining where the temperature is neither hot nor cold and the moon shines clearly.
Sheikh Alkarmawi said Prophet Muhammad peace be upon him used to double effort in the last ten days of Ramadan aimed at witnessing the night.
He described as a weak a narration wich declared twenty seventh night of Ramadan as Laylatul Qadr, and urged adherents to seek the night in the last ten days of the holy month.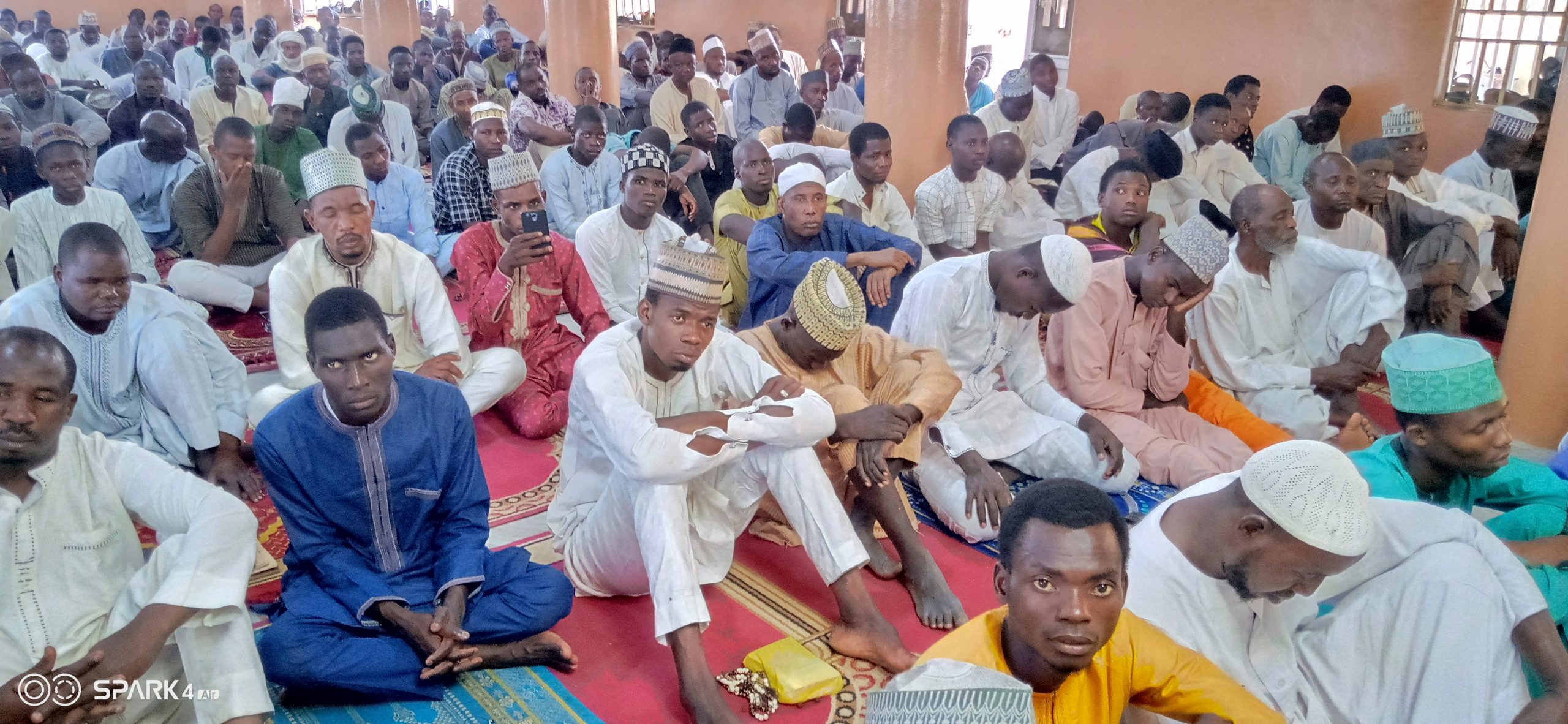 On the recommended acts in the night, Sheikh Muhammad Nazifi Alkarmawi cited a hadith narrated by Nana Aisha which prophet taught Muslims to recite 'Allahumma innaka afuwun, tuhibbul afwa, fa'afu anna.
He also admonished faithful on supplication, forgiveness, upholding good deeds and assisting the needy.
Professor Abdalla Uba Adamu at 65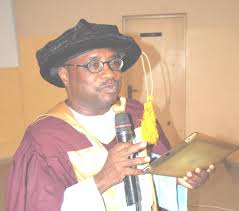 On this day, April 25, the immediate past Vice-Chancellor of the National Open University of Nigeria (NOUN), Professor Abdalla Uba Adamu, clocked 65 years.
He was the VC of NOUN from 2016 to February 11, 2021. When his tenure ended, he returned to his former duty post at Bayero University, Kano, but then took sabbatical work as Visitor at Kaduna State University (KASU), Kaduna, on March 1, this year.
Born in Kano City on April 25, 1956, Adamu is unarguably one of the leading academic lights in Nigeria. He obtained a professorship each in Science Education and in Media and Cultural Communication, both from Bayero University, in 1997 and 2012 respectively. Indeed, he is one of very few academics in the country to have attained the feat of a double professorship.
Adamu is an international scholar, having taught media and science education courses in many Nigerian universities and around the world, including serving as a European Union Visiting Professor at University of Warsaw, Poland, in 2012, visiting professor, Rutgers University, New Jersey, and visiting professor, University of Florida in 2010. He was also Fulbright African Senior Research Scholar in 1991.
One other remarkable achievement he recorded was the development of 'hooked' Hausa language character font sets (ɓ Ɓ ɗ Ɗ ƙ Ƙ), which were not present at the advent of the Internet. The emergence of these fonts, which he created as part of his various extracurricular activities, has helped many authors, publishers, scholars, students and ordinary users in conveying the Hausa language in a way that it should be written.
Two years ago, on a day like this, I penned a birthday tribute to Professor Adamu to help celebrate his 63rd anniversary. In that write-up I did not dwell on his unfolding accomplishments at NOUN in the area of infrastructural development of the university because others had done so already. Instead, I emphasised on the then VC's human relation, which I have always found unique. And I wrote: "On that score Prof. Abdalla has remained the same person I have known for about two decades – easy-going, humorous and understanding towards all. I think this essence is a great contributory factor to the achievements he is making as a leader and chief executive.
"His approachability is rare. I know chief executives who are 'feared' – and consequently loathed – by those working under them because of their stiffness and unbendability. Some, you strictly need an appointment to see them, and their secretaries become lords because they emulate the 'man inside'.  Not Baba Prof (as we used to call him). He runs an open door policy, with a  secretary (Esther) just as approachable and nice as he is.
"Once you get into his office, you immediately feel at home. He has a joke for everyone. You will never find him mirthless or sad as if the whole world rests on his shoulders. If it is lunch-time, he offers you his food.
"That sense of humanity, for me, are as important as the infrastructure he is putting on ground at NOUN. That sensibility, plus the infrastructure and the policy transformation, will no doubt count as his best legacies when his tenure ends in February, 2021."
I daresay many at NOUN would remember him for such virtue. Happily, his successor as VC, Professor Olufemi A. Peters, is another approachable chief executive who doesn't put on airs. Even though the two men do not necessarily share the same character traits, one can say there are several points of convergence that one can easily point at – but that is a story for another day.
Meanwhile, I'd like to use this opportunity to wish Professor Abdalla Uba Adamu happy birthday and many happy returns.
Sheme is the Director, media and publicity at National Open University of Nigeria, Abuja