Meet unsung court registrar, Ustaz Sunusi Khalifa
Sunusi Umar Sadiq
When our courts' business has for long become a cash and carry business, when the attention your case gets depends on the amount of money you give, when everything smells and breathes of money, when even the welcome you get depends on how much you give, there stands out one person, alone on a very high moral ground, and to whom public service is a sacred trust that must be discharged against all odds, without expecting any benefits in return. His name is Sunusi (Khalifa). He is the Principal Registrar of Chief Magistrate Court 9, Nomansland.
He doesn't ask for money. He is too noble to do that. Not only that, he only takes what is necessary from lawyers to render the services they require, compilation of record of proceedings in most cases.
I once gave him money as 'deposit' with the intention of giving him more when I came back for the records. He insisted that the 'deposit' was enough and I shouldn't care to pay anything more. At another time I gave him what other registrars will definitely ask for more. Khalifa insisted that I should reduce something out of it as the amount I gave was too much for what I wanted.
For Khalifa, his salary is his consideration for which he is under an obligation to discharge duties. While other registrars will demand thousand of Naira to enroll order and have it signed, Khalifa does that as a matter of course, a normal course of business.
It is a pity that this rare gentleman is unheard and unsung. I have not heard of any award of excellence for him from the Branches, the MULAN or any other organization or association.
Heaven rewards. The world appreciates. I will be glad if Khalifa gets appreciated though he is not in need of it. It will, however, send a very strong message to those who make our court some sort of market places and our machinery of justice (or is it machinery of law) a booming business in which every situation is exploitable.
Kudos, bravo and gracias to my namesake. We are aware of your gentle and sterling qualities and I personally always tell your story. And I do so in the most colorful of language. Something like this:
'There is a court registrar that never asks for money. If you need anything he only takes the exact cost. If you give him more than that, he will return the surplus and say "wannan kudin ai ya yi yawa".'
Barrister Sunusi Umar Sadiq is a legal practitioner based in Kano
Electronic transmission of results: The joke is on NASS, INEC, not NCC  
Aliyu Momodu
In the heat of the debate over Electoral Act Amendment Bill and the propriety and workability of electronic transmission of result, the House of Representatives invited the Nigerian Communications Commission, NCC, the nation's telecoms regulator.
The House also invited the Independent National Electoral Commission, INEC, to answer to some questions. But as it has now turned out, the invitation to NCC was needless, baseless and at best a futile exercise in red-herring. The NCC, it must be stated, is one of the best performing public institutions in Nigeria with its exemplary culture of good corporate governance noised abroad even as far as Switzerland, the head office of the International Telecommunications Union, ITU.
The NCC has over the years become a worthy Ambassador of Africa in the ITU family. It has not only represented Africa on the international circuit, it has sponsored young Nigerian techies and tech nerds to ITU-promoted competitions on innovation and in most cases, these fecund Nigerians have come out tops, beating competitors from Asia, Europe and the rest of the world. NCC has functioned as a truly independent regulator, inspiring confidence in investors, telecom consumers and other stakeholders including the media. It was therefore needless and a clear act of mischief to drag such an untainted commission into the nation's murky political waters.
Dragging the commission to testify before the House on the feasibility of electronic transmission of results is mischievous on the part of the lawmakers. It's a joke taken too far by a body that was supposed to understand the basics of the nation's Grundnorm, the constitution. They feigned ignorance of relevant sections of the constitution just to scapegoat the NCC and make themselves look squeaky clean.
The Senate itself was fraudulent and duplicitous when it pushed the responsibility of Electronic Transmission of result to the NCC in spite of what the constitution says about the powers of INEC to determine the electoral process including the pattern of voting and mode of transmission of result. Some senators, including the Deputy Senate President, Ovie Omo-Agege, a man who once desecrated the hallowed chamber when he sponsored and promoted in broad daylight the ignoble venture of stealing the Mace, the symbolic authority of the Senate, were quick to quote obviously false statistics which they dubiously ascribed to the NCC. What a show of shame that persons elected to make laws for the good governance of the nation and who should know the rudiments of extant laws including the constitution would feign ignorance of aspects of the law that makes utter nonsense of their tomfoolery and moral somersaults in the chambers of the Senate.
For the avoidance of doubt, Section 78 of the Constitution provides that 'The Registration of voters and the conduct of elections shall be subject to the direction and supervision of the Independent National Electoral Commission'."
The Third Schedule, Part 1,F, Section15 says: "INEC has power to organise, undertake and supervise all elections to the offices of the President, Vice President, Governor and Deputy Governor of a state, and to the membership of the Senate, the House of Representatives and the House of Assembly of each state of the Federation."
The Constitution further provides that INEC operations shall not be subject to the direction of anybody or authority."
This, therefore, renders the action of the NASS nugatory. By inviting NCC and INEC shunning its own invitation, it appears the House was acting a devious and utterly treacherous script intended to do harm to the purity of the electoral process, and only conscripted NCC into the plot to draw legitimacy from the globally acknowledged good governance rectitude of the telecom regulator. It was a wrong decision meant to hoodwink Nigerians and clearly intended to make the lawmakers smell like rose flower while the NCC and INEC appear like villains of a political plot.
Electronic transmission of result is not rocket science. It is a universal norm in the 21st century. Smaller and poorer nations across the globe have achieved electronic transmission of result even with their limited infrastructure, Nigeria should not be an exception. It's as simple as sending a text message, WhatsApp message or using any other platform recommended by INEC, not NCC, not NASS. Even if network is weak or non-existent in a particular unit, moving further away from such unit until you access a place of better network still will not vitiate the authenticity of the result already tallied at the polling units. The electronic copy only complements the physical copy which must have been signed by all agents relevant to the election. Electronic copy as a back-up copy helps to strengthen the electoral process and reduce incidents of ballot-snatching and primitive manipulation of the physical copy. There ought not to be a debate on this especially when INEC, the only body mandated by the constitution to organize, undertake and supervise all elections has categorically stated that it can achieve electronic transmission of results.
The joke truly is on NASS and an inconsistent INEC.
Aliyu Momodu, is a public affairs analyst.
Unusual signs may emerge on Laylatul Qadr – Alakarmawi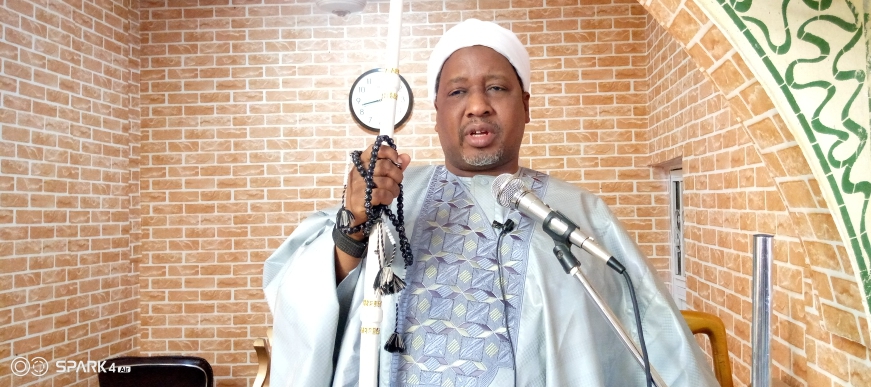 Nasiru Yusuf
A renowned Islamic scholar in Kano Sheikh Muhammad Nazifi Alkarmawi said it is sometimes possible to witness unusual signs on Laylatul Qadr.
Kano Focus reports that Sheikh Alkarmawi revealed this while delivering his Friday sermon.
He said Laylatul Qadr is one of the most sacred nights in Islam found in the last ten days of Ramadan.
According to him it is sometimes possible to witness unusual signs on the night.
Some of the signs highlighted by the Imam is the night is serene, quiet and shining where the temperature is neither hot nor cold and the moon shines clearly.
Sheikh Alkarmawi said Prophet Muhammad peace be upon him used to double effort in the last ten days of Ramadan aimed at witnessing the night.
He described as a weak a narration wich declared twenty seventh night of Ramadan as Laylatul Qadr, and urged adherents to seek the night in the last ten days of the holy month.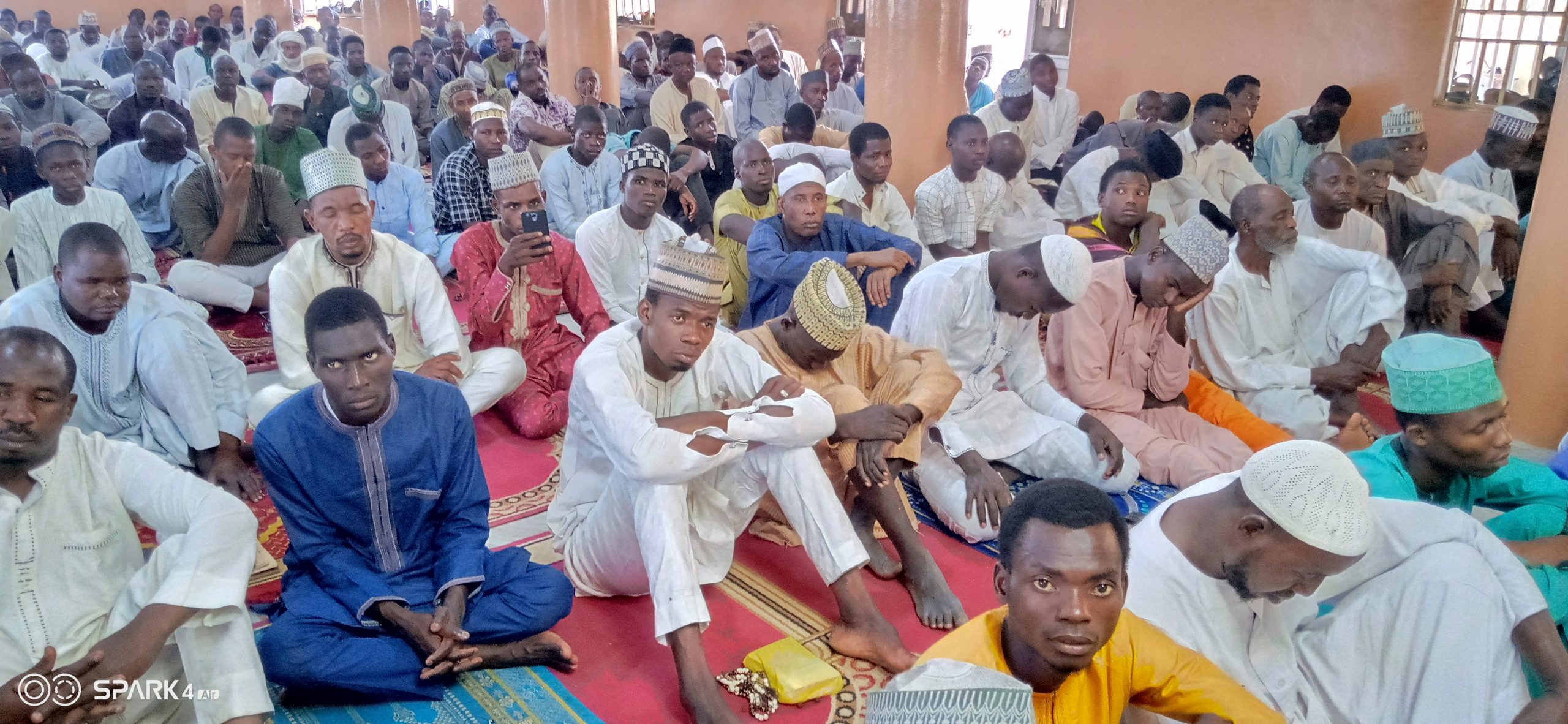 On the recommended acts in the night, Sheikh Muhammad Nazifi Alkarmawi cited a hadith narrated by Nana Aisha which prophet taught Muslims to recite 'Allahumma innaka afuwun, tuhibbul afwa, fa'afu anna.
He also admonished faithful on supplication, forgiveness, upholding good deeds and assisting the needy.
Professor Abdalla Uba Adamu at 65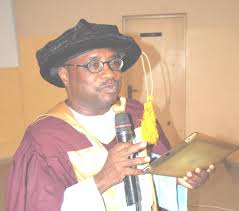 On this day, April 25, the immediate past Vice-Chancellor of the National Open University of Nigeria (NOUN), Professor Abdalla Uba Adamu, clocked 65 years.
He was the VC of NOUN from 2016 to February 11, 2021. When his tenure ended, he returned to his former duty post at Bayero University, Kano, but then took sabbatical work as Visitor at Kaduna State University (KASU), Kaduna, on March 1, this year.
Born in Kano City on April 25, 1956, Adamu is unarguably one of the leading academic lights in Nigeria. He obtained a professorship each in Science Education and in Media and Cultural Communication, both from Bayero University, in 1997 and 2012 respectively. Indeed, he is one of very few academics in the country to have attained the feat of a double professorship.
Adamu is an international scholar, having taught media and science education courses in many Nigerian universities and around the world, including serving as a European Union Visiting Professor at University of Warsaw, Poland, in 2012, visiting professor, Rutgers University, New Jersey, and visiting professor, University of Florida in 2010. He was also Fulbright African Senior Research Scholar in 1991.
One other remarkable achievement he recorded was the development of 'hooked' Hausa language character font sets (ɓ Ɓ ɗ Ɗ ƙ Ƙ), which were not present at the advent of the Internet. The emergence of these fonts, which he created as part of his various extracurricular activities, has helped many authors, publishers, scholars, students and ordinary users in conveying the Hausa language in a way that it should be written.
Two years ago, on a day like this, I penned a birthday tribute to Professor Adamu to help celebrate his 63rd anniversary. In that write-up I did not dwell on his unfolding accomplishments at NOUN in the area of infrastructural development of the university because others had done so already. Instead, I emphasised on the then VC's human relation, which I have always found unique. And I wrote: "On that score Prof. Abdalla has remained the same person I have known for about two decades – easy-going, humorous and understanding towards all. I think this essence is a great contributory factor to the achievements he is making as a leader and chief executive.
"His approachability is rare. I know chief executives who are 'feared' – and consequently loathed – by those working under them because of their stiffness and unbendability. Some, you strictly need an appointment to see them, and their secretaries become lords because they emulate the 'man inside'.  Not Baba Prof (as we used to call him). He runs an open door policy, with a  secretary (Esther) just as approachable and nice as he is.
"Once you get into his office, you immediately feel at home. He has a joke for everyone. You will never find him mirthless or sad as if the whole world rests on his shoulders. If it is lunch-time, he offers you his food.
"That sense of humanity, for me, are as important as the infrastructure he is putting on ground at NOUN. That sensibility, plus the infrastructure and the policy transformation, will no doubt count as his best legacies when his tenure ends in February, 2021."
I daresay many at NOUN would remember him for such virtue. Happily, his successor as VC, Professor Olufemi A. Peters, is another approachable chief executive who doesn't put on airs. Even though the two men do not necessarily share the same character traits, one can say there are several points of convergence that one can easily point at – but that is a story for another day.
Meanwhile, I'd like to use this opportunity to wish Professor Abdalla Uba Adamu happy birthday and many happy returns.
Sheme is the Director, media and publicity at National Open University of Nigeria, Abuja