Meet unsung court registrar, Ustaz Sunusi Khalifa
Sunusi Umar Sadiq
When our courts' business has for long become a cash and carry business, when the attention your case gets depends on the amount of money you give, when everything smells and breathes of money, when even the welcome you get depends on how much you give, there stands out one person, alone on a very high moral ground, and to whom public service is a sacred trust that must be discharged against all odds, without expecting any benefits in return. His name is Sunusi (Khalifa). He is the Principal Registrar of Chief Magistrate Court 9, Nomansland.
He doesn't ask for money. He is too noble to do that. Not only that, he only takes what is necessary from lawyers to render the services they require, compilation of record of proceedings in most cases.
I once gave him money as 'deposit' with the intention of giving him more when I came back for the records. He insisted that the 'deposit' was enough and I shouldn't care to pay anything more. At another time I gave him what other registrars will definitely ask for more. Khalifa insisted that I should reduce something out of it as the amount I gave was too much for what I wanted.
For Khalifa, his salary is his consideration for which he is under an obligation to discharge duties. While other registrars will demand thousand of Naira to enroll order and have it signed, Khalifa does that as a matter of course, a normal course of business.
It is a pity that this rare gentleman is unheard and unsung. I have not heard of any award of excellence for him from the Branches, the MULAN or any other organization or association.
Heaven rewards. The world appreciates. I will be glad if Khalifa gets appreciated though he is not in need of it. It will, however, send a very strong message to those who make our court some sort of market places and our machinery of justice (or is it machinery of law) a booming business in which every situation is exploitable.
Kudos, bravo and gracias to my namesake. We are aware of your gentle and sterling qualities and I personally always tell your story. And I do so in the most colorful of language. Something like this:
'There is a court registrar that never asks for money. If you need anything he only takes the exact cost. If you give him more than that, he will return the surplus and say "wannan kudin ai ya yi yawa".'
Barrister Sunusi Umar Sadiq is a legal practitioner based in Kano
Combating banditry through Public Relations
The Public Relations (PR) community should rise up to provide a panacea for the increasing insecurity in Nigeria through providing and leading the drive to design, and advocate for adoption of a national strategy on tackling banditry through public relations.
Using a behavior change communication strategy, the PR community can advocate to and convince state governments and the federal government to adopt its proposal to combat these menaces through a saturated media campaign using traditional, cultural and religious sentiments to quench banditry.
The Fulanis, more than any group listens to the radio. Lets us use the radio, social media, outdoor advertising, community spaces, and drama in our stations to appeal to the sensitivities of our brothers to stop the killings.
Using the Fulfude language and Hausa language in a saturated media campaign will reach the bandits, using our respected scholars in these languages to appeal to cultural and religious sensitivities can reduce the negative and destructive impact of insecurity.
The Nigerian Institute of Public Relations (NIPR) should design a discursive communication strategy as a national.intervention programme and use its influence   through deliberate advocacies to get governments to adopt its proposal.
NIPR can make a significant impact by talking directly to the  perpetrators of these heniuos crimes through cultural communication.
I hope NIPR will embrace this call and come up with a national strategy to combat banditry through PR
Karofi is a veteran journalist and communication specialist.
Childhood killer diseases: NGO gets $29m grants to reach 1m caregivers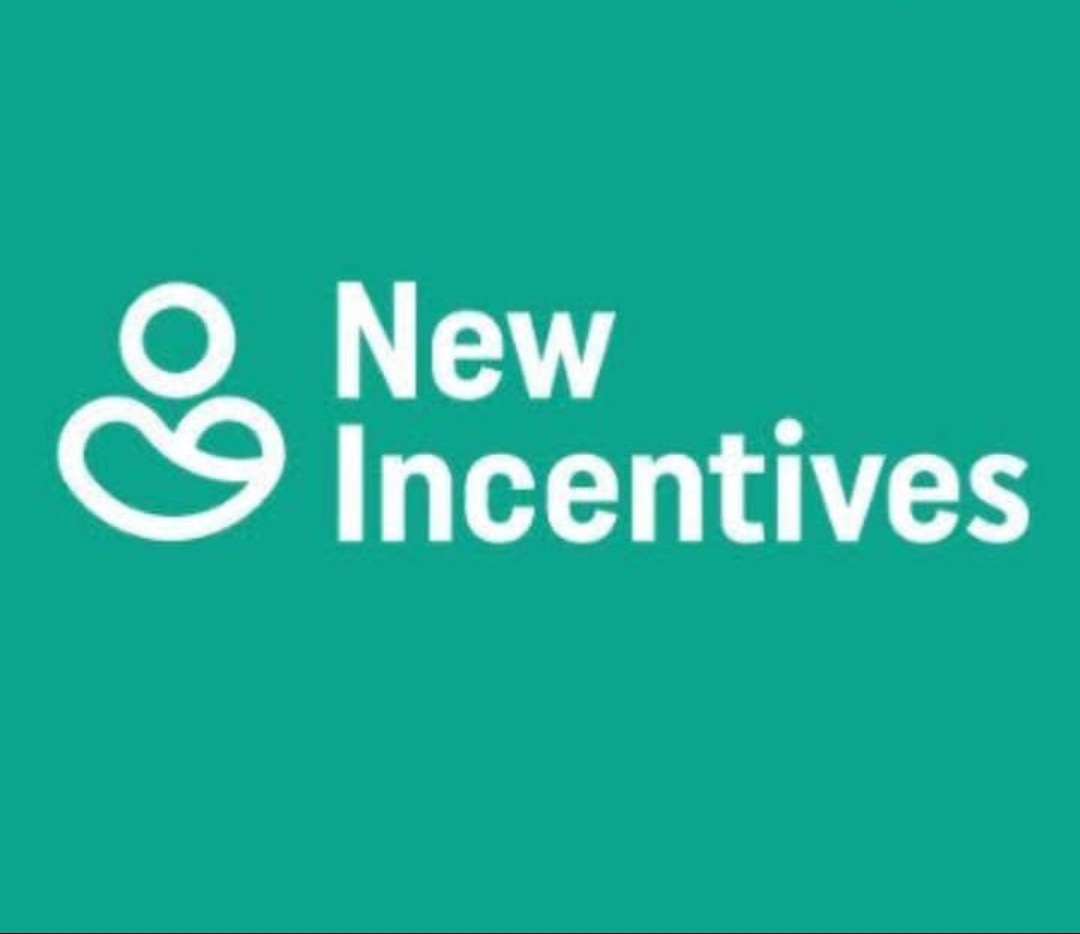 An International Non-Governmental Organization, New Incentive, said it has received a grant of $29 million under it project – All Babies Are Equal targeted to reach over one million caregivers and immunize their infants against childhood killer diseases in four Northwest States .
Kano Focus reports that the four Northern states are Katsina, Jigawa, Zamfara and Sokoto.
These childhood killer diseases include, tuberculosis, diphtheria, tetanus, whooping cough, hepatitis B, Haemophilus influenzae type B, pneumococcal disease and measles.
The Stakeholder Relations Director, of the NGO Nura Muhammad disclosed this at a stakeholders meeting with the benefiting states held in Kano.
Muhammad said the grant would be disbursed as conditional cash transfer to support the caregivers to ensure they avail their infants for the Immunization.
He said, "New Incentive – All Babies Are Equal, NI-ABAE has received commitments of over $29 million of funding over the next 3 years to reach over 1 million caregivers and their infants in Jigawa, Katsina, Zamfara, and Sokoto States.
This covers expansion to 35 LGAs with continued operations through Dec 2023.
"The organization aims to reduce child mortality through cost-effective and evidence-based health interventions.
In Nigeria, the organization operates as the All Babies Are Equal Initiative and implements the conditional cash transfers (CCT) for routine immunization (CCTs for RI) program.
"The flagship CCTs for RI program operated by ABAE disburses cash incentives to caregivers conditional on infants receiving four vaccines: BCG (against tuberculosis), PENTA (against diphtheria, tetanus, whooping cough, hepatitis B and Haemophilus influenzae type b), PCV (against pneumococcal disease), and MCV (against measles).
These vaccinations are part of the routine schedule for infant immunizations in Nigeria and are provided at no cost to the caregiver through government-supported clinics.
Upon confirmation of their infant receiving a vaccine, the caregiver receives ₦500 for the first four routine immunization visits and ₦2,000 for the fifth visit.
"The cash transfers compensate for transport, lost trading income, and waiting time while creating behavioural change through awareness of routine immunizations.
"The CCTs for RI Program has been implemented in the states of Katsina, Zamfara, 2017 while Jigawa in 2018.
To date, the program has enrolled over 390,000 infants whose caregivers have received over 1 billion naira in conditional cash transfers.
An independent impact assessment of NI-ABAE's CCTs for RI program (2017 – 2020) found that the program increases the likelihood that children would be fully immunized by 27 percentage points, and increases rates of individual vaccinations by 14 to 21 percentage points.
Beyond vaccination, the assessment found that the program contributed to improved knowledge about vaccination among caregivers in the catchment areas served by the program.
"Immunization is one of the most effective public health interventions, saving 2 to 3 million lives yearly (WHO) and there is evidence that suggests a 27 percentage points increase in the likelihood that children would be fully immunized by a conditional cash transfers for routine immunization program (NI-ABAE RCT Impact Assessment 2017-2020)," the Stakeholder Relations Director, Nura Muhammad however said.
Meet Abdul: The most talented Dabo Babies player of all time
Picking out the footballing stars of the future is a tricky task.
There are so many factors which could hinder the progression of even the most professional of teenagers.
But some do seem destined to reach the top, while others display a work ethic that's even greater than the natural talent at their disposal.
The second paragraph could be the case with Dabo Babies talented, 19-year-old forward Abdul Attacker.
He burst onto the scene when he was playing for a local club, Golden Bullet and was snapped up by famous Dabo Babes FC after the departure of former Nigeria U-20 star, Nazifi Yahaya.
And has since caught the attention of football enthusiast across the country with his brilliant display for Dabo Babes.
Abdul tormented four-time Nigeria Professional Football League Champions, Kano Pillars FC after he scored twice against the Sai Masu Gida in a friendly match before the kickoff of the second stanza of the just concluded 2020/2021 Nigeria Professional Football League season (NPFL).
He was the catalyst to Dabo Babes good run to the Kano state Tofa Premier League title driving the famous academy from game to game until they reach the final.
The dazzling forward produces mouthwatering display to earn himself accolades from the Pen Profession who could not hide their love for the next Super Star during the Tofa Premier League final.
He likes his game to that of Real Madrid forward, Karim Benzema and Bayern Munich deadly striker, Robert Lewandowski.
The 19-year-old's talent and versatility has some people wondering whether he could be a bolster for the Nigeria National U-20 team, the Flying Eagles for their upcoming assignments.
As preparations for the 2020/21 Nigeria Professional Football League season gearing towards climax, many top clubs are interested in snapping him to bolster their squad as well as few other European top teams.
He has scored 55 goals and provided further 22 assists for Dabo Babes in less than three and a half years.