Traditional Rulers Hail NCC Boss Danbatta over role in security, national development
Nasiru Yusuf
Traditional rulers and concerned community leaders have commended the Executive Vice Chairman and Chief Executive Officer of the Nigerian Communications Commission (NCC), Umar Garba Danbatta for his role in boosting security and supporting other initiatives aimed at developing Danbatta Local Government Area, Kano State and its environs, as well as his efforts toward national development.
KANO FOCUS reports that the traditional rulers and the community leaders spoke at an event organised by Danbatta (Community) Charity Foundation (DCF) in conjunction with four other organisations including Zauren Tuntuba, a non-for-profit organisation; Danbatta Academic Forum (DAF); Danbatta Reporters and Duniya Ba Hutu, in Danbatta community, Kano at the weekend.
The event was the graduation ceremony of 10 female students from Muslim Community College of Health Sciences and Technology, Funtua and another 20 empowered females in vocational training focused on tailoring and fashion, all of whom were sponsored by Mr Danbatta.
The event, which featured the provision of sewing machines and other fashion tools to the two sets of graduands, also saw Mr. Danbatta being conferred with a special recognition award for his immense contribution to the security of Danbatta community, among other community development initiatives.
Speaking for traditional rulers, the Sarkin Bai of Bichi Emirate and District Head of Danbatta, Isiyaku Wada Waziri, stated that, "one of the most important things anybody can give to Nigerians presently is security because without security, no business will prosper and people will not live in peace," adding that "That is why, among all the efforts that Prof Danbatta has made to support the community, his support in the areas of security is valued the highest."
He emphasised that the local community had witnessed improvement in its security efforts following personal security support received from Danbatta. "Danbatta has been at the forefront of supporting the community in the area of security by sponsoring vigilante groups and financing all aspects of security planning in the local government area and these efforts have continually yielded positive results." Waziri said.
He further urged Mr Danbatta not to relent in his philanthropic gesture of helping the community and acknowledged the critical role which the Danbatta-led NCC is playing in leveraging the use of Information and Communication Technology (ICT), through the Emergency Communication Centres (ECCs) which NCC is implementing across the country, in enhancing security of lives and property in the country.
In the same vein, one of the leaders of the community and Chairman of DCF, Nasiru Danguda, spoke glowingly by reeling out various initiatives by Prof. Danbatta towards contributing to the overall development of the community.
Responding, the EVC thanked the Foundation, its partners as well as the community leaders for recognizing his modest contributions to the development of the Danbatta and neighbouring community, saying "this gesture can only encourage us to do more for our community."
Nigerian Navy to establish desert warfare institute in Kano
Nasiru Yusuf
The Chief of Naval Staff CNS Real Admiral Awwal Zubairu Gambo, has agreed to move Desert Warfare Institute to Kano.
KANO FOCUS reports that this was disclosed by, Chief of Policy and Plans, Nigerian Navy, COR Ezekobe
when he led a delegation to governor Ganduje at his office, in Kano, Wednesday, to brief the governor about development so far.
He said "We are here to actualize the fruitful engagement we had when His Excellency visited us on the 3rd of June. He Chief of Naval Staff directed me to lead this team in actualising some of the promises made to you when you visited the Naval headquarters."
"Our project standing on 12 hectares of land, is a multi-purpose project. We are moving our Desert Warfare of our Special unit to Kano Your Excellency. This unit is highly trained in both United States of America and Britain. And they are recognized to be of best performance."
"This is where we will use for a garment industry and other things that will be of significant benefit to the society."
"We would like to develop a Barack, so that when the need arises we can defend ourselves and also the state. That will definitely help in improving the security of the state in particular and the nation in general."
He requested that, the Chief of Naval Staff would want to deliver a lecture on Maritime in either Bayero University, Kano, for people here up North to understand the activities of the Nigerian Navy in the national scheme of things.
Ezkobe, a rear admiral in Nigerian Navy, requested another piece of land on behalf of the Naval Officers Wives Association (NOWA) for the establishment of hospital in the state.
"Naval Officers Wives Association (NOWA) is desirous of establishing a 200-bedded hospital in Kano. We also need to get a piece of land for this effort to see the light of the day," he requested.
"Your Excellency we witnessed the tremendous development in your state. This is highly commendable Sir," he concluded.
In his response, governor Ganduje appreciated the speed of the process for the visibility of the Nigerian Navy in the state, appreciating that, "We are so happy to have you here. I can see that the return match is so quick. This shows the level of seriousness from your part."
"Your presence in Kano will definitely boost the morale of our youth in joining the Nigerian Navy. It will also improve our security of the state generally," he stated.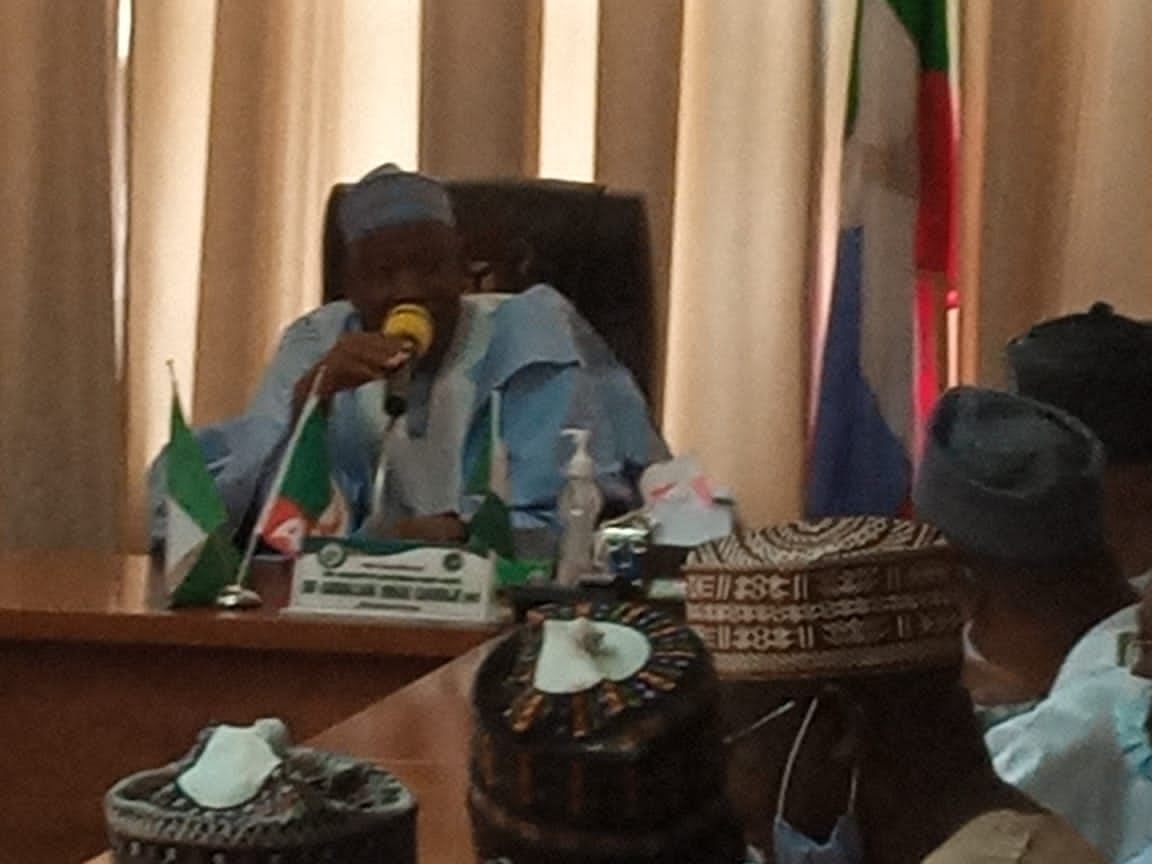 "We are very much ready for all the requests you came with pertaining this and other projects for the development of the state. And for improving the security of our dear state. We are always ready."
Concerning the Chief of Naval State Conference, Ganduje said the state would always be ready to see to the realisation of the proposed Conference, adding that, "For the Conference we will create an enabling environment for it to hold."
"We will also facilitate for the proposed Maritime lecture by the Chief of Naval Staff in one of our universities. There is no doubt about this. Tell him he is always welcome."
EFCC asks Kano Internal Revenue Service to report tax evaders
Nasiru Yusuf
The Economic and Financial Crimes Commission EFCC, has urged the chairman of Kano State Internal Revenue Service KIRS, to report tax evaders to the commission as the Zonal office now have a full pledged tax fraud section.
KANO FOCUS reports that the Head of the Kano Zonal office of the commission, Mualledi Farouq Dogondaji stated this on Monday during a courtesy visit to KIRS in Kano.
"We are ready to continue to work together to put our economy back on track. Tax is what is used to pay our wages and salaries. That is why we are here to tell you that our doors are open. If you have tax evasion cases, do not hesitate to come to us. We now have a special section dealing with that," he said.
In his response, the Chairman of Kano State Internal Revenue Service, Abdulrazak Datti Sani assured the EFCC of his agency's cooperation in tackling tax evasion and other malpractices.
He stated that, though KIRS has its enforcement unit, they would still require the intervention of the EFCC to be able to handle some cases.
He assured the EFCC that his officers will be working hand-in-hand with Commission to ensure compliance by companies and other government agencies in tax remittances.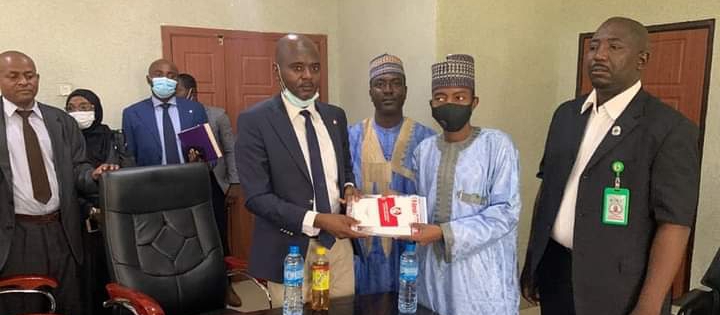 Ganduje orders census of herdsmen from Kano
Nasiru Yusuf
Governor Abdullahi Umar Ganduje of Kano state has set up a committee of experts and concerned stakeholders to take stock of all herdsmen from Kano state.
KANO FOCUS reports that Mr Ganduje revealed that during an interactive session at Abubakar Rimi Television (ARTV), Monday night, with other local radio stations of Pyramid FM, Radio Kano, Rahama Radio and Express Radio.
A statement issued by his spokesperson Abba Anwar on Tuesday, Ganduje assure that he would not relent in his effort to see that Kano remains peaceful.
"We want know how many herdsmen we have in Kano. That is why we set up a Fulani and other stakeholders Committee to take a stock of all our herdsmen in the state. And even those that are not in the state presently,  but are from Kano.
"We want see how we can integrate them into the larger society. They should also come and feel presence of governance. Knowing their number will help us formulate good policies for their welfare and that of the society in general," he said.
He said his commitment to a more peaceful society informed his administration's policy of establishing Ruga Project, at Dansoshiya forest.
On Dansoshiya, governor disclosed, "We have started discussion with experts to come and grow grass, that will be used in feeding cattle. Before this, we have provided some residential areas, good system of water supply and other facilities for herders. And they have since started relocating to Dansoshiya."