NIN-SIM linkage: Kano residents hail FG for extending deadline
Some residents in Kano state have commended the Nigerian Communication Commission NCC for an extending NIN-SIM linkage deadline to June 30.
KANO FOCUS recalled that the commission had on May 4 announced the extension on May 4 to allow mobile users linked their SIM with the National Identification Number.
Some people interviewed with Kano Focus appealed to the commission to redouble its sensitization of the linkage in rural areas.
Musa Ibrahim said that as the country has the highest population in Africa the prolongation is good and it will help others to link up their sim.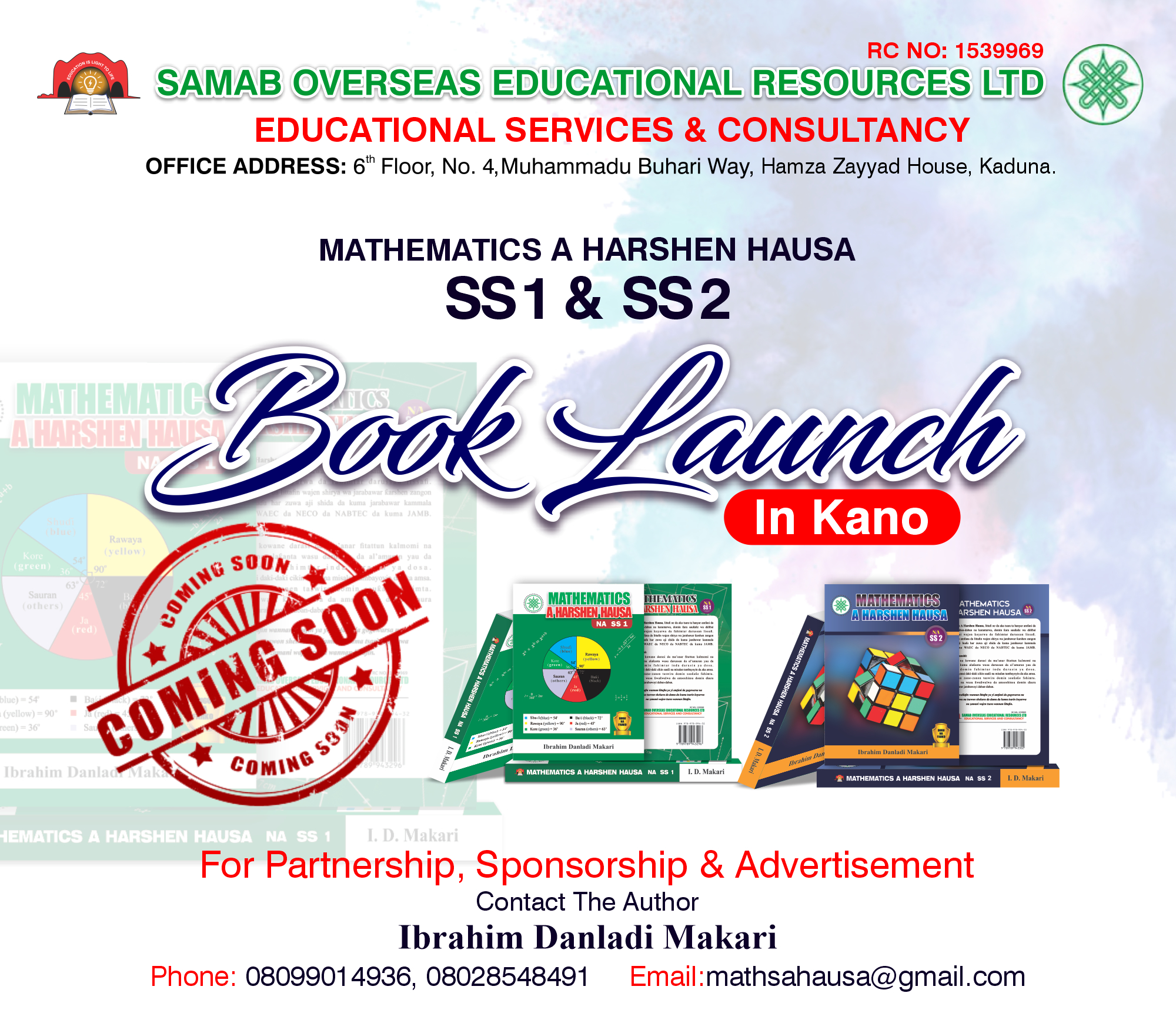 He added that he linked his four sims since it is important to tackle the insecurity in the country.
"The extension doesn't mean the government would not block the sim cards of those who refuse to link up their sim with NIN but it's an opportunity for them before the government to make a final judgment.
"We know that if NCC had stopped the linkage earlier many people would have lost their sim cards but the additional time will help," he said.
Muhammad Umar said some people might not abide by the rules even if the federal government would extend it to 2023. He said they could only be proactive when government start to sight an example by blocking their sim card.
" They will start complaining again but as a Nigerian, I must give my loyalty to the government by linking up my number.
"We don't understand, why always shifted please pantami do your work block all sim without NIN," he said.
Yusha'u Usman said that government should stop deceiving Nigerian by so-called NIN registration since bandits are low on themselves and can communicate wisely to collect ransom from people.
He further said that the way they extend the date indicates that government is not serious about the security situation in the country.
" I can swear after June 30 they may extend it again and again," he said.
He also called on the attention of the NCC to look into the issue of BVN between banks and NIMC, as many Nigerians made changes of names or date of birth in their banks for almost a year or two and it is not reflecting on the NIMC server.
Gov. Yusuf flag-off settlement of death benefits, gratutity to Kano pensioners
….. Set aside Six Billion for Six 6,000 Beneficiaries
Nasiru Yusuf Ibrahim
In fullfilment of one of the campaign promises as contained in his blueprint, Governor Abba Kabir Yusuf of Kano state has Saturday flagged-off the first tranche of settlement of death benefits to deceased civil servants and gratuity of pensioners to about six thousand (6,000) beneficiaries who exited from the civil service and deceased workers between 2016 and 2019 totalling billion naira at an elaborate occasion that was held at Coronation Hall Government House.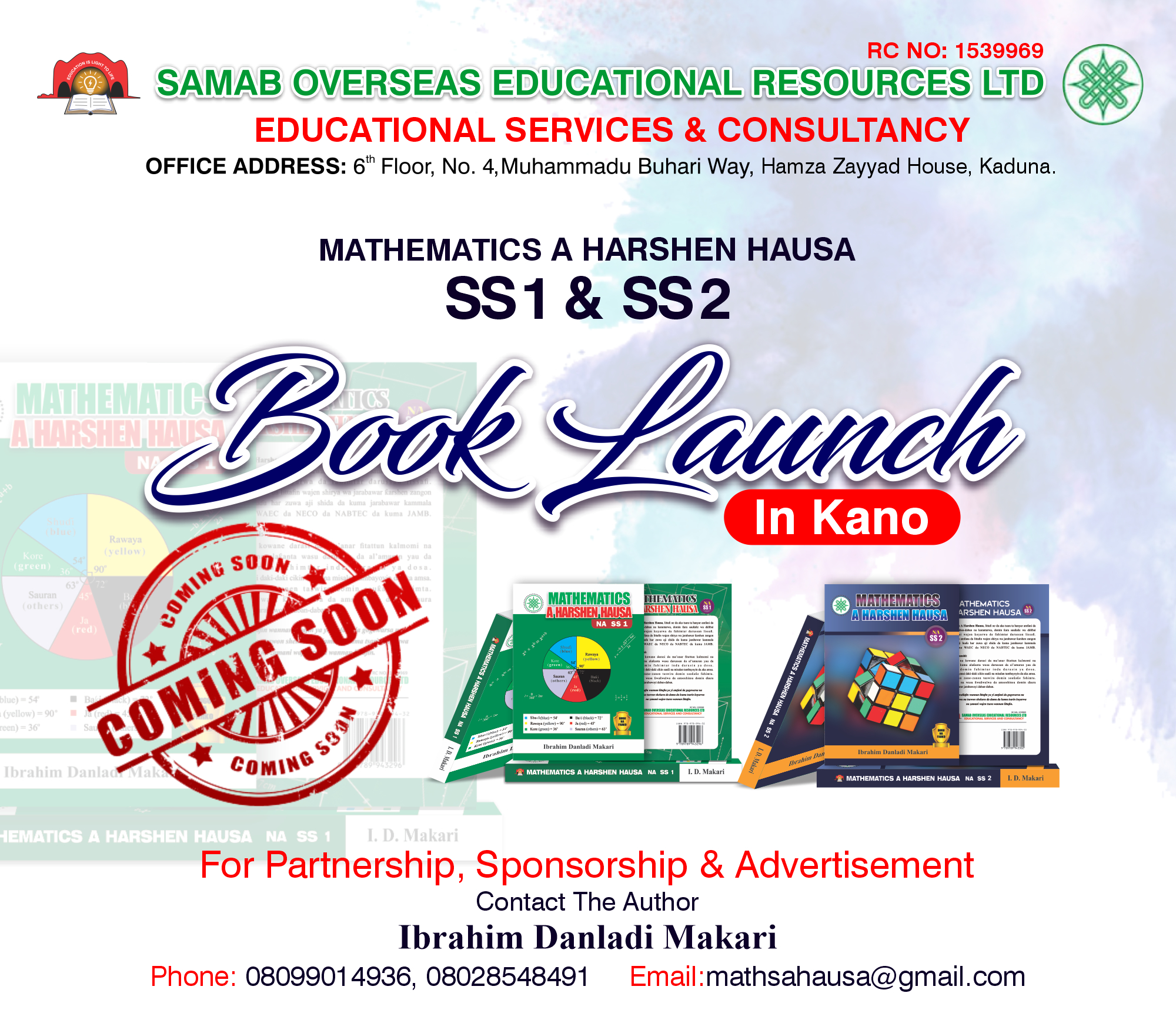 KANO FOCUS reports that Governor Abba Kabir Yusuf said the payment was possible despite meagre resources, inherited empty treasury and competing developmental projects as the government had blocked leakages of public funds siphoning and more viable projects for people of the state.
A statement issued by Chief Press Secretary to the governor Sanusi Bature Dawakin Tofa quoted Yusuf saying his administration was highly concerned with the plight of pensioners especially those at the lower level as they are the end receipients of the economic hardship occasion by the removal of fuel Subsidy in the country.
The Governor added that to ensure the continuation of the settlement of the backlog, 10 billion naira was propose in the state next year's budget for more inclusion of gratuity and death benefits of bereaved families of deceaseds civil servants to enjoy their legitimate entitlements.
He made a clarion call to the receivers of the funds, to make judicious use of what they collected and invest wisely in lawful businesses for more incomes to cater for their day to day needs and other necessities of life.
In his submission, the deputy governor and Commissioner for local governments and Chieftaincy affairs, Comrade Aminu Abdulsalam Gwarzo appreciated the selection of beneficiaries with not more than 3 million at the state level, 1.5 million at local governments levels all within grade level 1-6.
The Executive Chairman of Kano State Pension Trustees Fund, Alhaji Habu Muhammad Fagge, said the commencement of liquidating the backlog and ensure prompt payment of gratuity and death benefits was a clear indication of Governor Abba Kabir Yusuf's zeal to better the lives of pensioners and provide succur to the families of deceased civil servants.
World AIDS Day: 46,732 persons living with HIV in Kano – official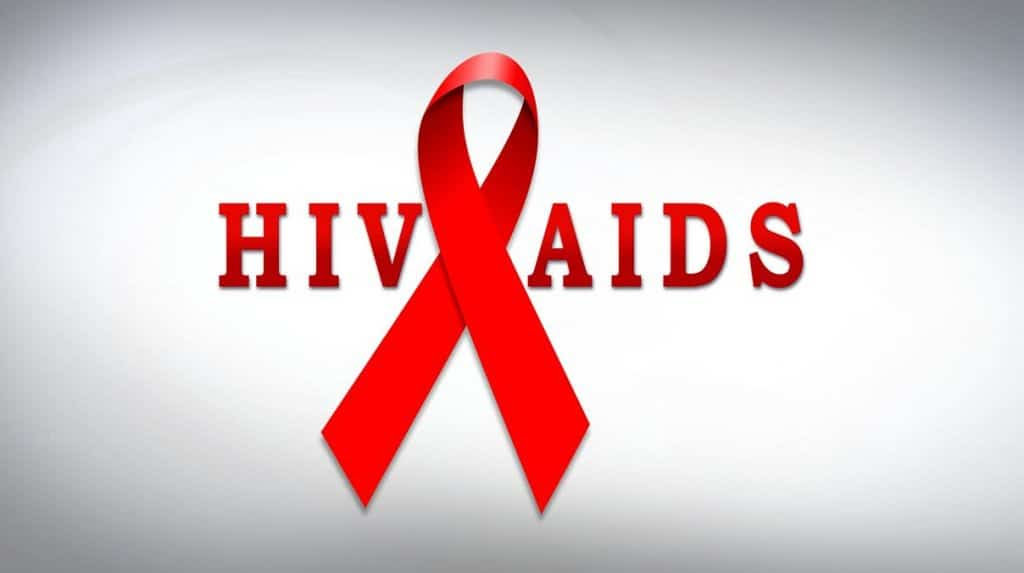 Nasiru Yusuf Ibrahim
Kano state government has announced that out of the 138,430 tested for HIV, 4,728 have been found to be positive from January 2023 to date.
KANO FOCUS reports that with this figure, it indicates that a total of 46,732 persons are living with the disease and receiving treatment in the state.
The state Commissioner for Health, Dr. Abubakar Labaran, made this known on Friday while delivering a speech at the commemoration of this year's World AIDS Day in Kano.
He, however, disclosed that the state has improved its strategies to halt mother-to-child transmission of HIV/AIDS by successfully conducting tests for 95 percent of all pregnant women during their first ANC visit, out of which only 0.04 percent are found positive.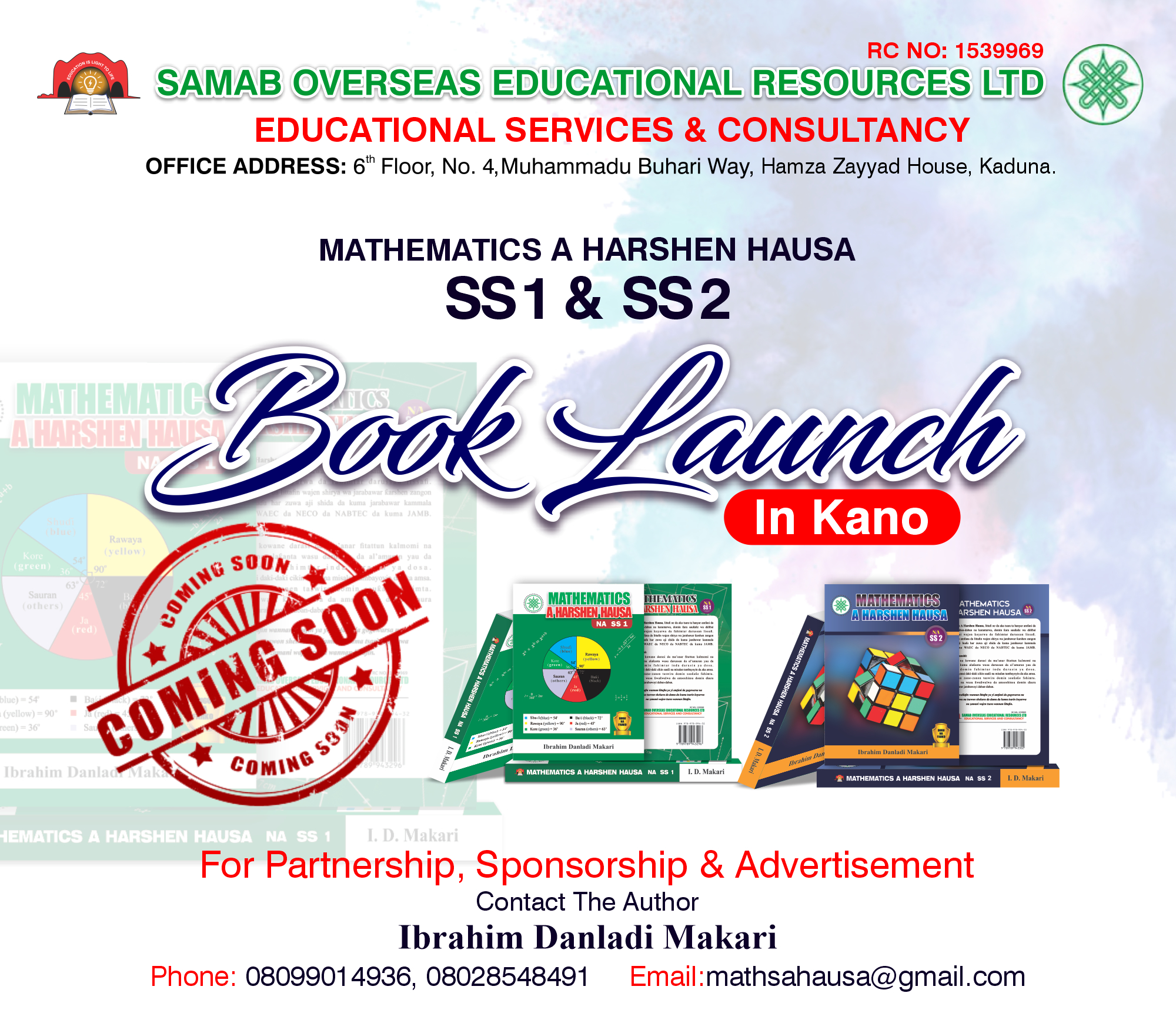 He stated, "We have tested a total of 138,430 people for HIV and found 4,728 positive and have successfully initiated new 4,140 HIV-infected persons on ART from January 2023 to date."
He noted that "Currently, the state has 46,732 people living with HIV receiving treatment.
"We have improved our strategies to halt mother-to-child transmission of HIV/AIDS by successfully conducting HIV testing for 95 percent of all pregnant women during their first ANC visit, out of which only 0.04 percent turned HIV positive," the Commissioner stated.
Dr. Ladan further explained efforts by the state in managing the situation where he said, for the first time, the state has achieved a state HIV budget target of 3 percent, N2 billion, of the total health budget in the proposed budget submitted to the Kano state Assembly.
The event themed "Let Communities Lead" was in collaboration with the USAID in Kano as well as other partners.
He said that the state government appreciated the support of partners like USAID, LHSS, NEPWHAN, and KanSLAM for their advocacy engagements towards achieving the KSACA's budget.
Earlier, the Director-General of the State Agency for the Control of AIDS (SACA), Dr. Usman Bashir, said SACA has brought on board 600 persons living with AIDS to benefit from the free healthcare service package introduced by the state government.
Dr. Bashir then hinted that "Most of the beneficiaries are children of those who died of HIV, as well as those children living with the disease."
Dangote bags Second NECA's Lifetime Achievement Award
Dangote bags Second NECA's Lifetime Achievement Award
…as Dangote Cement wins in Chemical & Non-Metallic products sector
Nasiru Yusuf Ibrahim
For the second consecutive year, Aliko Dangote, Africa's foremost entrepreneur and humanist, was honoured with a Lifetime Achievement Award and accorded special recognition by the Organised Private Sector employers in the country, under the aegis of Nigeria Employers Consultative Association (NECA).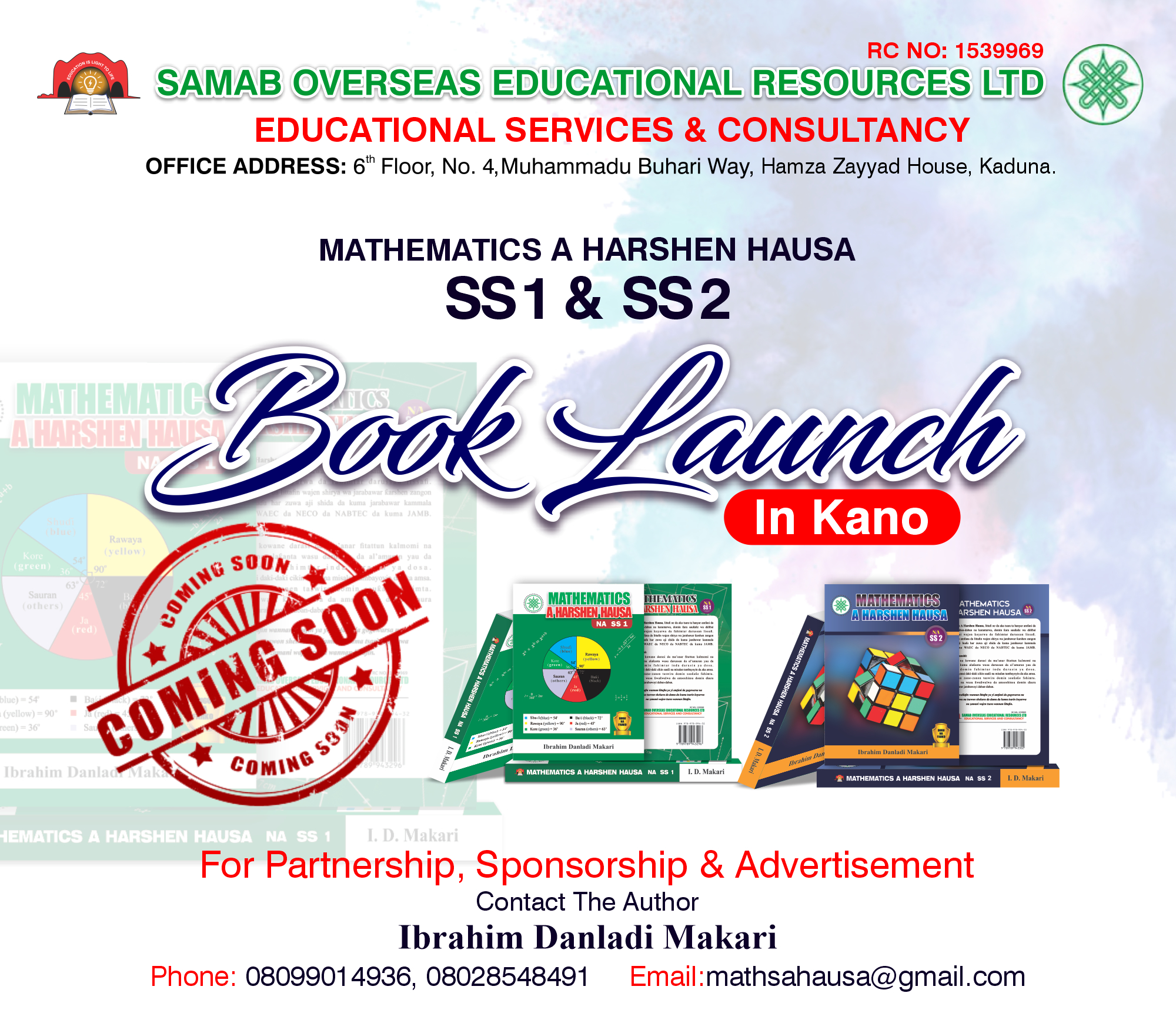 KANO FOCUS reports that in a night of honour and reward for deserving member organisations, Dangote Group, the Pan-African conglomerate emerged top carting away the award in the 'Resilience and Sustainable Growth' category, while its subsidiary, Dangote Cement PLC was named the "Best Company in the Chemical and Non-Metallic Products Sector" during the 2022 Employers Annual Excellence Award held at the Eko Hotel in Lagos.
The Dangote Group also got a special Plaque as one of the sponsors of the 3rd edition of the NECA 2022 Annual Employers' Excellence Award. The Dangote Group had won an award as the best company in the Chemical and Non-Metallic Products sector in the 2021 edition.
Chief Olusegun Osunkeye, former Chairman of Nestle Nigeria Plc. was the second personality given special recognition and honoured with the Lifetime Achievement Award at the well-attended event.
The Lifetime Achievement Award was received on the Dangote Group President's behalf by a top management team led by the Group Executive Director, Strategy, Portfolio Development & Capital Projects, Mr. Devakumar Edwin; the Group Chief Human Resources Officer, Nglan Niat, and Director, Human Assets Management, Dangote Projects, Mr. Fola Ali. The other awards were also received by Mr. Edwin and Mrs. Adeola Oyetan, Head, Talent Management of Dangote Cement Plc.
Speaking while presenting Aliko Dangote's Lifetime Achievement Award to the Dangote team at the high-brow event, former President of NECA and industrialist, Mazi Sam Ohuabunwa said the citation of the business tycoon which was read out to the warm applause of the participants "was only to fulfil all righteousness, as the name of Dangote looms larger than life for his exemplary works."
He added, "I am proud that a lot of employers are here tonight. This is a great opportunity to catch up and build new networks. We need a lot of investments that would create more jobs and reduce poverty."
Ohuabunwa, who also presented the Award for 'Resilience and Sustainable Production' said, "If you sow sparingly, you will reap sparingly. But if you sow bountifully, you will reap bountifully. The last award (Lifetime Achievement) was to Aliko Dangote, but this one (Resilience & Sustainable Production Award) is to the Dangote Group that has shown resilience and sustainable growth for others to emulate. They are setting the trend in sustainable growth."
In his remarks after receiving the awards, Mr. Edwin, described NECA as an organisation that promotes leadership, good governance, innovation, productivity and corporate performance, and "therefore Mr. Dangote cherishes the award coming from a quarter like NECA."
According to him: "NECA continues to remain a partner in progress, rewarding deserving companies for their contribution to national development. The Dangote Group will continue to contribute its quota to nation building and promote responsible business all sectors we operate."
Also speaking, NECA President, Mr. Taiwo Adeniyi, explained that this year's edition of the NECA Annual Employers' Excellence Award, the third in the series, was to reward organisations that have forged on despite the challenges in Nigeria's business environment and the economy, which was reflected in the event theme 'Against All Odds'.
Adeniyi said the Employers Excellence Awards were meant to reward and encourage best practices in Corporate Performance, People Management and Industrial Relations practices amongst employers in Nigeria. He said the 2022 NECA Annual Employers' Excellence Awards are to celebrate persistence and resilience, and added that, "In the quest for enterprise competitiveness and sustainable production, we are all winners."
Minister of Labour and Employment, Simon Lalong, who was represented by Mr. M. Yusuf, an official of the Labour Minstry, congratulated the employers' body and its leadership for organising the event to recognise that have displayed resilience despite the challenges facing in the private sector.
Other winners in various categories include Nigeria Bottling Company in the Food & Beverages Non-Alcoholic Sector; MTN in the Telecommunications and Allied Services category; TGI Group in the Agro & Agro Allied Services category; Nestle in the Food and Beverages and Workplace Innovation and Peoplecentric Creativity categories; Julius Berger in the Construction and Construction Services sector; NLNG in the Petroleum and Natural Gas sector.