Dangote partners German govt on youth training to address skills deficit
Mukhtar Yahya Usman
The Aliko Dangote Foundation in partnership with Germany's VDMA a German Association of Engineering Industry and its Foundation for Young Talent in Mechanical Engineering (NWS) have officially launched a technical training program in Nigeria, in a bid to significantly address the skill deficit in all the key sectors of the nation's economy.
KANO FOCUS reports that the president of Dangote Group, Aliko Dangote said this at the official launching of the programme on Wednesday.
He said that the landmark program is a Seven-million Euro investment, a large percentage of which is for the specialized, leading-edge equipment that has been shipped from Germany and installed in five workshops purpose-built for this program at Dangote Academy in Obajana.
He also said the beneficiaries will be trained, using these machines, so they can learn practical skills that will be transferable as they enter the work force.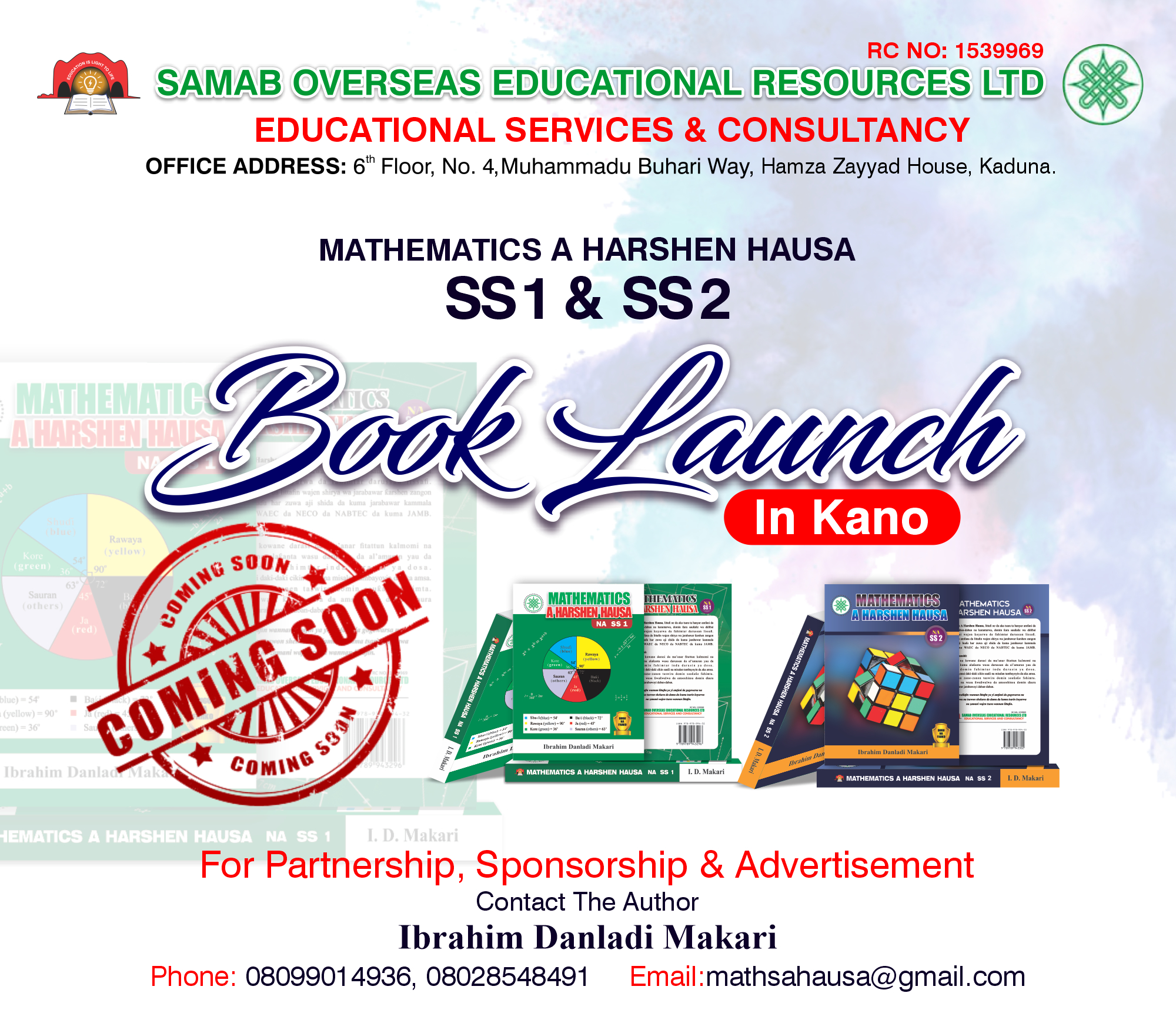 This program, according to him, is the first of its kind in Nigeria, and will be replicated in all the six geo-political zones of the country.
Noting that vocational and technical skills are vital to the well-being of any economy, as key levers for growth, specifically in the manufacturing sector, Dangote said significant skills gaps exist in Nigeria, which is what this program is seeking to address.
"The trainees that successfully pass through the full vocational training will be prepared as well-rounded professionals.
"In addition to the technical training, they will also get personal effectiveness trainings of same quality as our staff" He said.
In a remark Germany's minister for economic cooperation and development, Dr. Gerd muller, lauded the Aliko Dangote Foundation and VDMA for the enviable program that can transform and develop the economy of Nigeria.
He said his ministry has supported the initiative with €3.6 million and will not hesitate to do more for the purpose of the initiatives to be achieved.
On his part the VDMA past president, Dr Reinhold Fostge stated that "I am very happy that this has become reality eventually in Nigeria. We started six years ago. Four years ago, we signed a memorandum of understanding to establish a Nigerian German training project. "This program is to raise the skill level of workers and make the youth employable.
"Our vision in VDMA is that, in future, we should be able to exchange highly skilled professionals between Nigeria and Germany and as a matter of fact, I have no objection to inviting Nigerian specialists to help me in Germany and vice versa"
Meanwhile the Governor of Lagos State, Babajide Sanwo-Olu, enjoined both the Aliko Dangote Foundation and VDMA to consider citing the second training workshop in Lagos, with a promise to make funds available for the take-off of the programme.
"I am truly excited to be part of this epoch and nation changing event.
"For us in Lagos, I am happy to announce that we have six well maintained vocational training schools, but we are going to not just talk here today, we are going to be making a public commitment that given what I have listened to now, we are not going to leave this to Dangote Foundation alone, we have to upscale our commitment.
"We won't wait for him to replicate this in the six-geographical zones of the country.
"Lagos State will work with him and ask the VDMA what level of commitment is required from the state government to ensure that in no distance future, we can replicate and bring a full arm of the Dangote academy to Lagos State.
We do not want government bureaucracy to stall this, if it is to raise finance that is required, I can assure you that Lagos state is ready to that and why are we making this commitment?
"It is because of where we see Lagos, the amount of the teeming youth that we have in our country and our state.
" Lagos has continued to be the biggest economy in our country and even in Africa, and what this present to us is an opportunity to bridge that will help to significantly reduce the unemployment level in the state".He said.
Congratulating the trainees, Dangote said: "I understand that we chose only 120 of you out of over 4,000 applicants.
"This means you are smart, you are the best and the brightest, we believe in you, and expect great things from you.
"I urge you to make use of this wonderful opportunity and become productive for the well-being of our country." He said.
He also promised that more youth will be admitted and very soon, all the six geo-political zones of the country will witness massive development through the scheme.
Kano Chamber of Commerce to name Centre after Dangote
Nasiru Yusuf Ibrahim
The Kano Chamber of Commerce, Industries, Mines, and Agriculture, KACCIMA, has said it is making plans to name a proposed Trade and Convention centre after the President/CE, Dangote Group, Aliko Dangote. 
"The new Council of KACCIMA plans to name the centre, Aliko Dangote Trade and Convention Centre after its completion in 3 years' time,"
KANO FOCUS reports that the President of KACCIMA, Garba Imam, made the pronouncement in Kano on the sideline of the ongoing 44th Kano International Trade Fair edition themed, 'Economic Diversification, Inclusive Growth and Sustainable Development'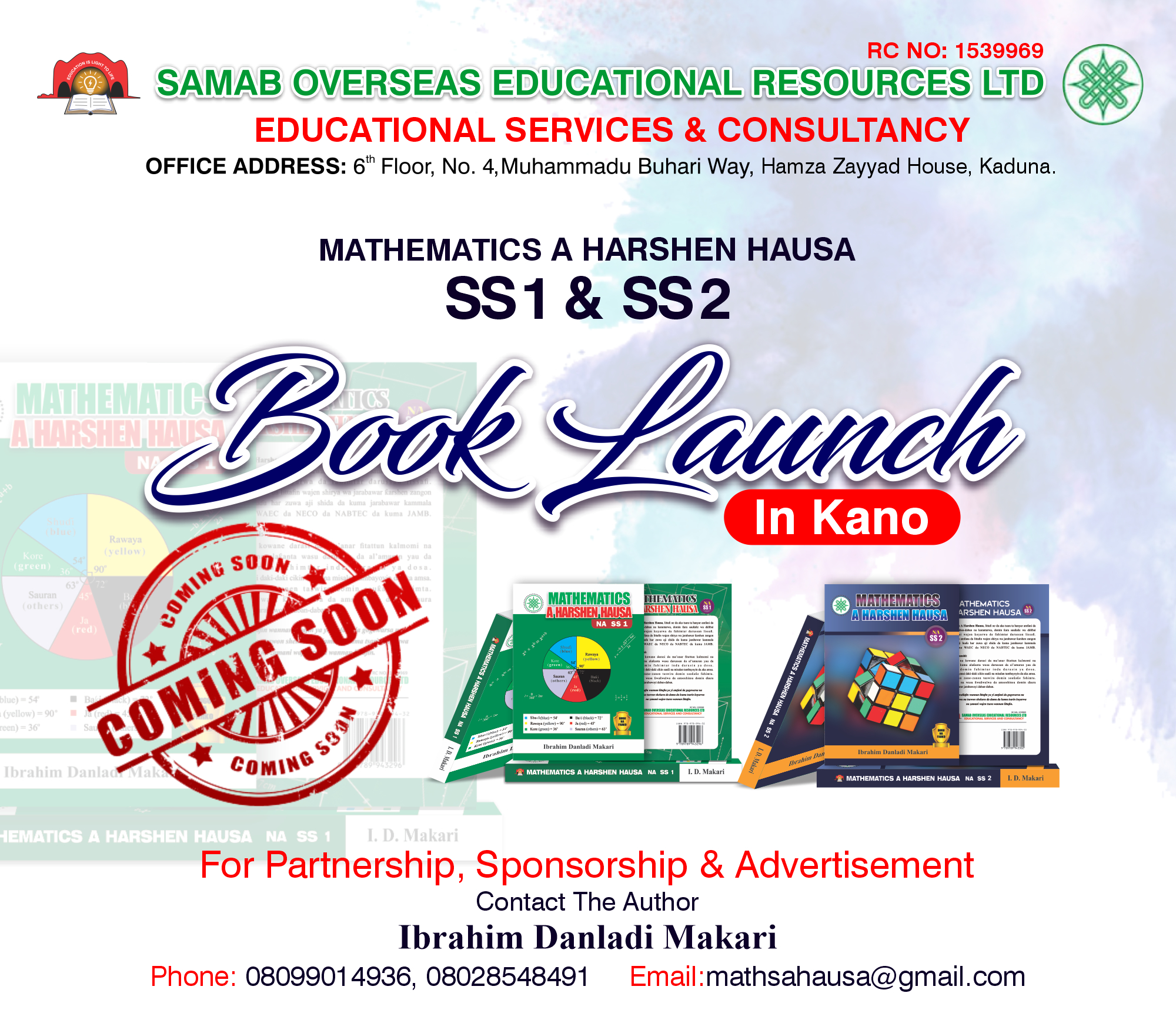 Dangote Industries, DIL, is a major sponsor of the 2023 fair.
Imam told newsmen that Mr. Dangote has contributed enormously to economic development of Nigeria and the Sub-Saharan Africa through his highly acclaimed Conglomerate.
"Nigerians are now waiting eagerly for Dangote Refinery for a sigh of relief.
"By partnering Dangote, we hope to drive economic development of Kano and restore its past glory as the largest commercial hub in Northern Nigeria.
"Apart from infrastructure development, the new Council of KACCIMA is also working with the Nigeria Gas project- the gas pipeline from Obajana, to Kano, Katsina and Maradi to know how Kano Industries would benefit.
As well as Kano, KADUNA railway line because it will reduce freight of raw materials and other products.
Imam said that the major concern of the Chamber is to drive economic growth and manufacturing rebound following the collapse of many factories in Kano state.
Imam disclosed further that the project was approved by the Kano state government in 2021.
He expressed the belief that Dangote, as a son of the soil will impact its execution and implementation and assist KACCIMA achieve self-sufficiency and sustainability.
Kano Govt commits to supporting Quranic recitation competition
Nasiru Yusuf Ibrahim
The Kano State Government has reaffirmed its dedication to fostering Qur'anic recitation competitions among students and bolstering Islamic education in the state.
KANO FOCUS reports that Governor Abba Kabir Yusuf expressed this commitment during the opening ceremony of 38th annual Qur'anic recitation competition held at the Conference Hall of the School for Arabic Studies in Kano.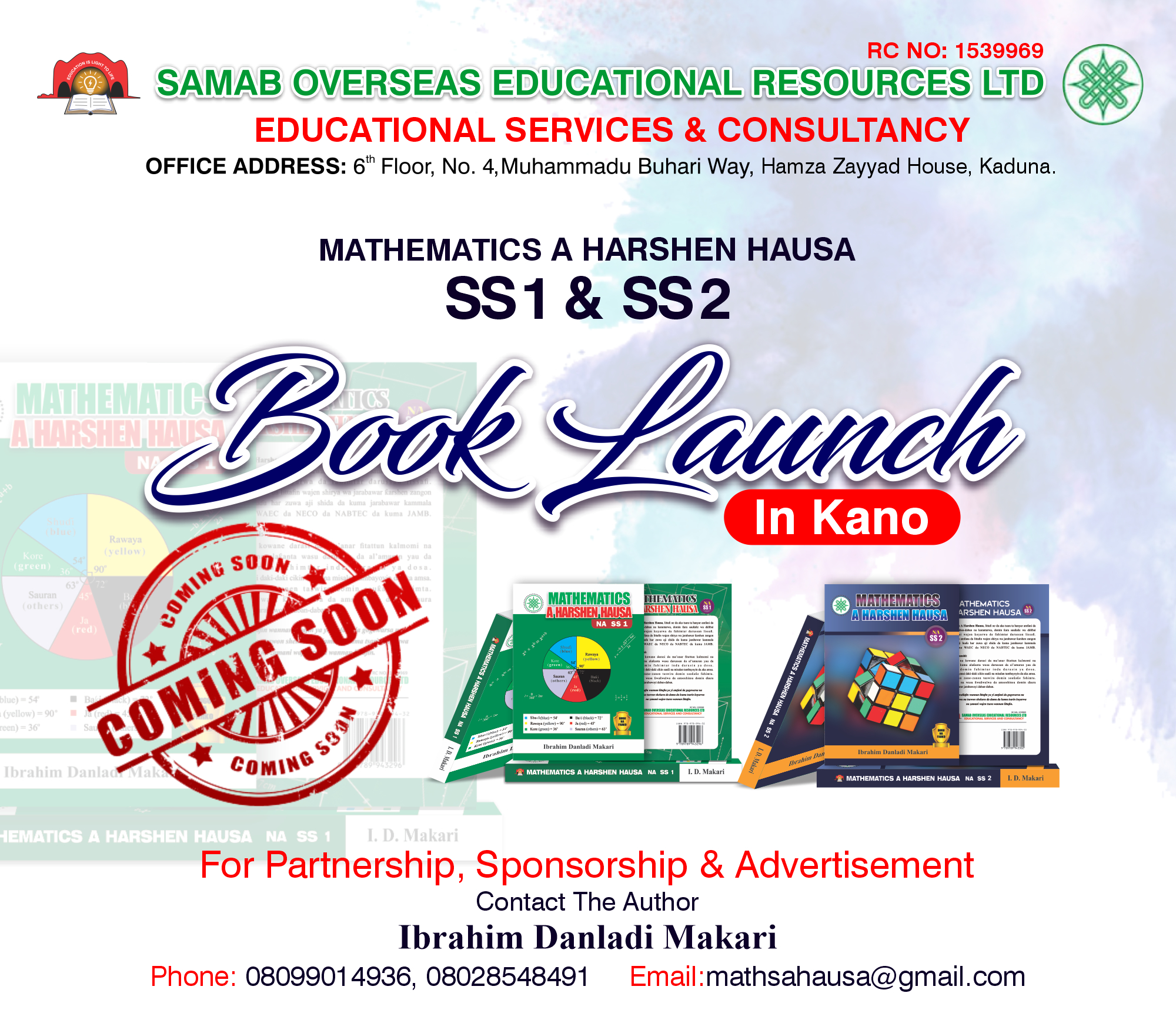 Represented by the State Commissioner of Information, Baba Halilu Dantiye, Governor Yusuf emphasized that his administration considers the enhancement of Islamic education, particularly Qur'anic recitation and memorization across all educational levels, as a pivotal responsibility.
Highlighting Kano's longstanding prominence in national and international Qur'anic recitation, Gov. Yusuf noted the state's continuous leadership in this realm.
The State Commissioner of Education, Alhaji Umar Haruna Doguwa, represented by Director of Arabic Education and Islamic Studies, Alhaji Bashir Mu'azu, announced the government's plan to construct toilets and implement solar systems in Tsangaya schools across the state.
Emir of Kano, Alhaji Aminu Ado Bayero, represented by Wazirin Kano Alhaji Sa'adu Shehu Gidado, lauded the state government and the organizers of the Qur'anic recitation competition.
He commended their unwavering dedication to uplifting the sanctity of the Holy Qur'an, citing the competition as a testament to their commitment.
The Emir emphasized the competition's profound impact on engaging youth in the study and memorization of the Holy Qur'an.
Acting Chairman of the Kano State Qur'anic and Islamiyya Schools Management Board, Comrade Bala Baba Sha'aibu, expressed gratitude for the state government's sponsorship of the Qur'anic recitation competitions.
Gov. Abba Kabir Yusuf appoints New Head of Civil Service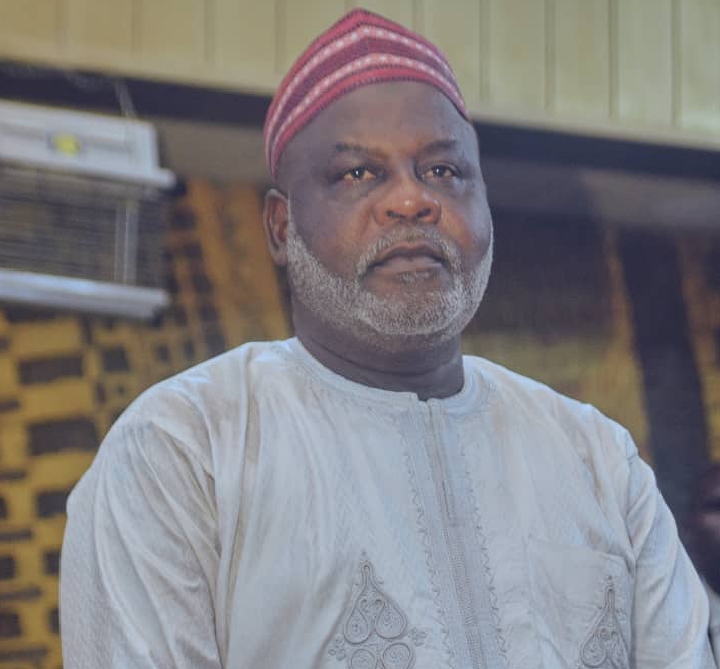 Nasiru Yusuf Ibrahim
Kano State Governor, Alhaji Abba Kabir Yusuf has approved with immediate effect, the appointment of Alhaji Abdullahi Musa as the new Head of Civil Service.
KANO FOCUS reports that The appointment followed the recent voluntary resignation of the former Head of Service, Alhaji Usman Bala Mni who was retained by the present administration from its inception in May, 2023.
A statement issued by the Chief Press Secretary to the governor Sanusi Bature Dawakintofa said the new Head of Service is a seasoned civil servant who served in various government Ministries, departments and agencies in Kano for over three decades.
An indigene of Kiru Local Government area, Abdullahi Musa served as the Permanent Secretary Kano Government House, Council Affairs Directorate, Administration and General Services of Cabinet Office, Ministry of Special Duties, and Servicom Directorate.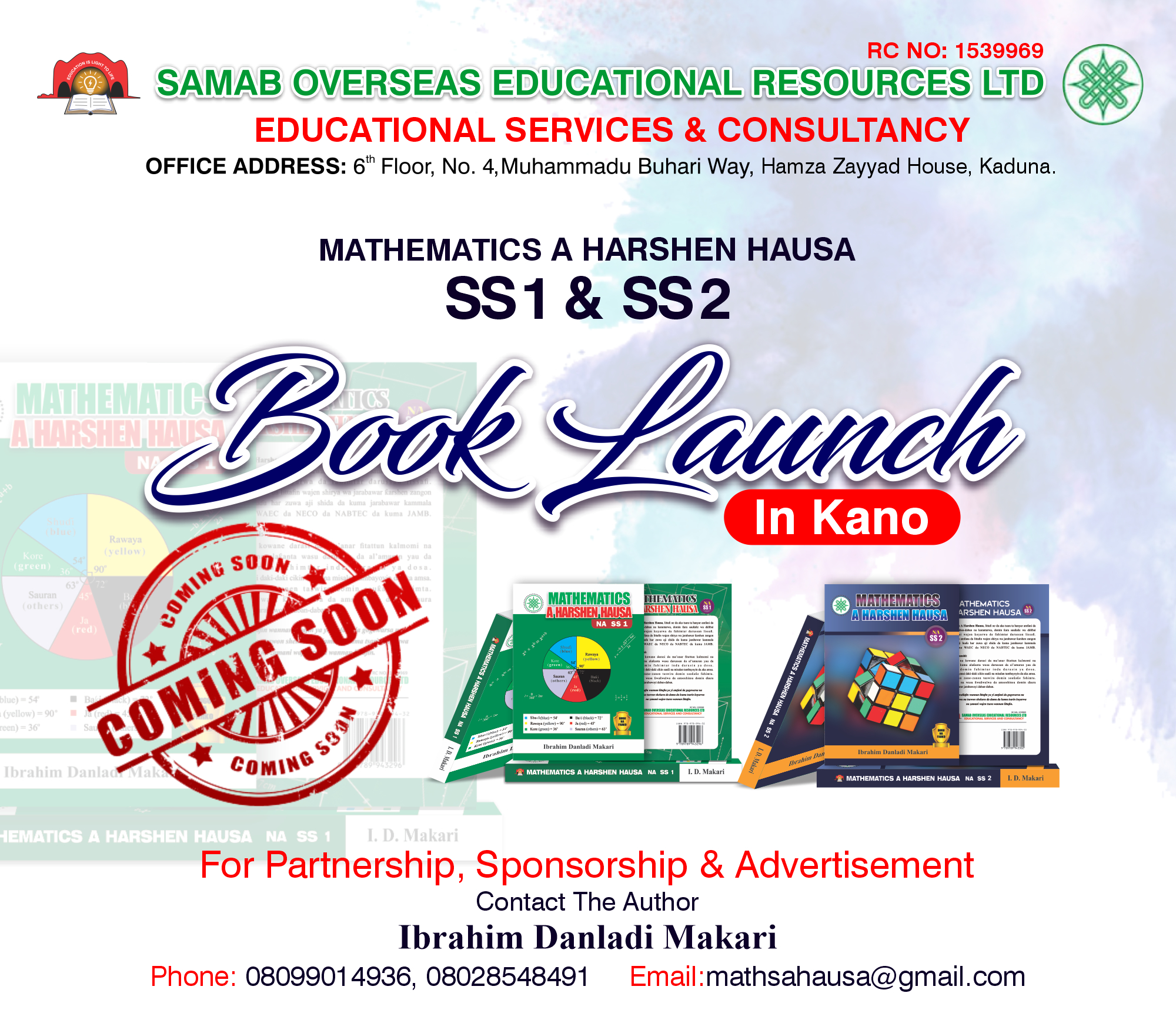 He is a graduate of BSc. International Relations from prestigious Ahmadu Bello University, Zaria and bagged a Masters degree in Public Policy and Administration from Bayero University, Kano and another Masters degree in Strategy and Security Administration from Nigeria Defence Academy (NDA), Kaduna.
Governor Abba Kabir urged the new Head of Civil Service of the state to discharge his responsibility within the confines of the civil service rules and regulations.