Dollar video: Ganduje files fresh case against Ja'afar, Daily Nigerian 
Nasiru Yusuf
Governor Abdullahi Umar Ganduje has on Thursday filed a fresh case against Ja'afar Ja'afar and Penlight Media limited publishers of Daily Nigerian before the High Court of the Federal Capital Territory, Abuja.
A copy of writ of summon of the case obtained by KANO FOCUS directed Mr Jaafar to respond within 14 days.
The writ of summons reads in part "You are hereby commanded that within fourteen days after service of this writ o you, inclusive of the day of such service, you do cause an appearance to be entered for you in action at the suit of Dr Abdullahi Umar Ganduje AND TAKE NOTICE, in default the claimant may proceed and judgement may be given in your absence.
"Take further notice parties should maintain status quo.
"Dated this day 15th day of July, 2021.
" By order of court."
Mr  Ganduje had sued Mr Ja'afar and Daily Nigerian newspaper for publishing video clips showing the governor stuffing his pockets with wads of dollars suspected to be  kickback from  contractors.
The governor through his counsel demanded Mr Jaafar to pay him N3 billion for defamation of character.
He, however, filed an application through his counsel, Offiong Offiong, on June 28 seeking to discontinue the court case.
The Kano State High Court while granting the request ordered Mr Ganduje to pay N800,000 to Mr Ja'afar, as cost for expenses incurred in the court proceedings.
Buhari's son marries Kano princess on August 21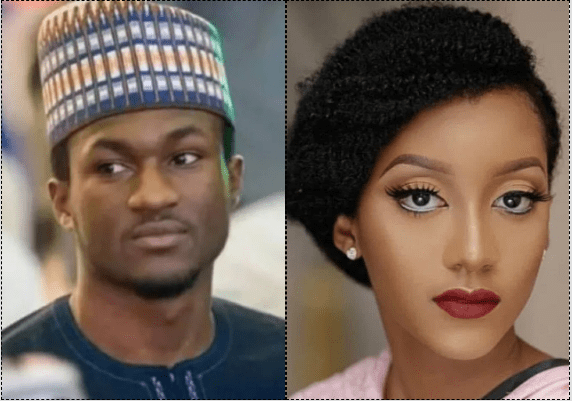 Yusuf Buhari, the son of President of Muhammad Buhari is set to marry the daughter of Emir of Bichi Zarah Nasiru Ado-Bayero on Friday August 21.
KANO FOCUS reports that the spokesperson of Bichi Emirate Lurwanu Idris Malikawa in a statement issued on Saturday said the Emir of Bichi Nasir Ado Bayero has Inaugurated one hundred and forty five man committee that would facilitate the smooth conduct of the Wedding Fatiha.
According to the statement the committee will also organised Emir of Bichi's coronation as well as presentation of staff of office by governor Abdullahi Ganduje.
It said the committee is to be chaired by District Head of Bagwai, Nura Shehu Ahmad (Madakin Bichi) with Abba Wada Waziri (Falakin Bichi) as secretary.
Inaugurating the committee the Emir said the committee members were selected based on merit.
The Emir represented by Nura Shehu Ahmad (Madakin Bichi ) charged them to used their wealthy experience for the success of the occasions.
He said the wedding Fatiha would be conducted on Friday August 20 while the coronation ceremony would hold on Saturday August 21 at Emir's Palace Bichi.
Ahmad said members of the committee was divided into seven sub committees for the smooth running of their assignment.
He said the sub committees includes Finance, venue and protocol, transport and accommodation, Publicity, security, special prayer and Durbar committee.
All the sub committees are expected to submit their request to the main organizing  committee on or before end of July.
Yusuf, the only son of President Buhari met Zarah Ado Bayero, in the United Kingdom where they both had their undergraduate studies.
Ganduje salutes Kano clerics, pledges to pursue Abduljabbar's trial
Nasiru Yusuf
Governor Abdullahi Umar Ganduje said his administration would follow the case of AbdulJabbar Nasiru Kabara to its logical conclusion, emphasising that, "The struggle is for all of us."
KANO FOCUS reports that Ganduje made this known when he paid Sallah visit to the leader of Qadiriyyah movement, Khalifa Qariballah Nasiru Kabara, at Qadiriyyah House, Kabara, Friday.
"We are very grateful that we are following the right steps on the situation now. And the state government will continue to monitor the situation very well. Up to its logical conclusion," he said.
"We are equally commending you for what you did. The role you played. It is indeed amazing that, Islamic scholars played well during the debate. They displayed genuine Islamic knowledge."
"There are those who think they are learned, but they do not work with what they claim they know. That is part of the reasons why we found ourselves in such kind of situation," Mr Ganduje said.
The governor also pledged to give a helping hand to the completion of Sheikh Nasiru Kabara Islamic Centre, based in the federal capital territory, Abuja.
In his remarks, Khalifa Kabara praised the governor in the role he played in organising debate between Kano clerics and Abduljabbar Kabara.
 "We are all thumbing up for the great work done. May Allah reward you the most.
"We are most grateful also for your visit, which you made a yearly event. We are happy that His Excellency frequents also our other activities, from Tafsir during Ramadhan period, to our yearly Maukibi event, among others. We are grateful how His Excellency distinguishes himself with those things," he concluded.
Muhuyi Magaji risks 14 year jail term over false medical report
Nasiru Yusuf
The suspended chairman of Kano State Public Complaint and Anti Corruption Commission PCACC Muhuyi Magaji may get up to 14 years for presenting false medical report to Kano state House of Assembly.
KANO FOCUS reports that a private legal practitioner in Kano Abdulaziz Adamu Ahmad said the act of Mr Magaji amount to an offence known as 'forgery' as stated by section 362 of Penal Code of Northern Nigeria.
Mr Magaji has on July 14 presented a medical report to Kano state House Assembly adhoc committee constituted to investigate a petition against him from office of the Accountant General of the state.
The suspended chairman of PCACC through his counsel Usman Fari said he was undergoing a medical diagnosis at National Hospital, Abuja.
However, the Hospital in a letter dated July 19, 2021 and sent to clerk of Kano state House Assembly said there is no patient named 'Muhuyi Magaji' in their hospital record and no folder was opened in that name.
The letter written by the Director Clinical services in the Hospital, Aisha Umar said the name and signature of the doctor (Dr. Bayo) on the medical report do not belong to any staff of National Hospital, Abuja.
It therefore declare the medical report as 'NOT authentic'.
The letter reads in part:
"Kindly refer to your letter with ref. No KNHA/CON/077 dated 16th July, 2021 on the above subject matter, in which you requested the hospital to verify the authenticity or otherwise of attached medical report/documents.
"Following your request on the above, and subsequent investigations, we wish to state the following findings:
"There is no patient named 'Muhuyi Magaji' in their hospital record and no folder was opened in that name.
"That by our records, the name and signature of the doctor (Dr. Bayo) on the medical report do not belong to any staff of National Hospital, Abuja.
"Laboratory investigation in the National Hospital are no longer manually written on paper, but electronically transmitted.
"In the light of the above Sir, the medical report/documents which you attached it's photocopies are not authentic.
"On behalf of the Chief Medical Director, please accept our warm regards.
"Dr A. A Umar, Director, Clinical Services/CMAC on behalf of the Chief Medical Director.
Muhuyi Magaji risks 14 year jail term
Mr Ahmad argued that the embattled chairman of PCACC risks getting 14 year jail term for committing forgery.
According to Mr Ahmad the ingredients of that offence include presenting false document to public institution with the intention of misleading that institution to believe that said document is genuine and is from lawful authority.
Mr Ahmad added that section 364 of Penal Code stipulated a fourteen year jail term for such offence with imprisonment or both imprisonment and fine.
He described Magaji's act as "Illegal and embarrassing' that shall not be sweep under the carpet.
The legal practitioner suggested that the matter should be forwarded to police for thorough investigation.
What law says on forgery
Section 362 (A) of penal code defined forgery as "A person is said to make a false document – who is dishonestly or fraudulently makes, signs, seals, or execute a document or part of a document or mark denoting the execution with the intention of causing it to be believed that such document or part of a document was made, signed, sealed or executed or at a time which he knows that it was not made, signed, sealed or executed."
Also section 364 of the same penal code said "Whoever committs forgery shall be punished with imprisonment for a term, which may extend to fourteen years or with fine or with both."