Exclusive breast feeding reduces child mortality by 13% – UNICEF
Nasiru Yusuf
The United Nations International Children's Emergency Fund (UNICEF) said exclusive breastfeeding from birth to 6 months and beyond contributes 30 percent of child survival indices and reduces child mortality by 13 percent.
KANO FOCUS reports that the Officer-in-Charge (OIC), UNICEF Field Office Kano, Michael Banda revealed this while presenting a paper, "2021 World Breastfeeding week, a shared responsibility to support, breastfeeding and promote zero water campaign in Kano" on Wednesday at Tahir Palace.
He said exclusive breastfeeding from 0-6 and 6-24 months protects children from stunting and reduces possible defects in educational IQ of a child and brightens his livelihood.
Mr Banda said children that are exclusively breastfed for two years have a 19 percent chance of survival, adding that if a child is put to breastfeeding within one hour of his birth it reduces malnutrition and child mortality cases and they are protected from infections.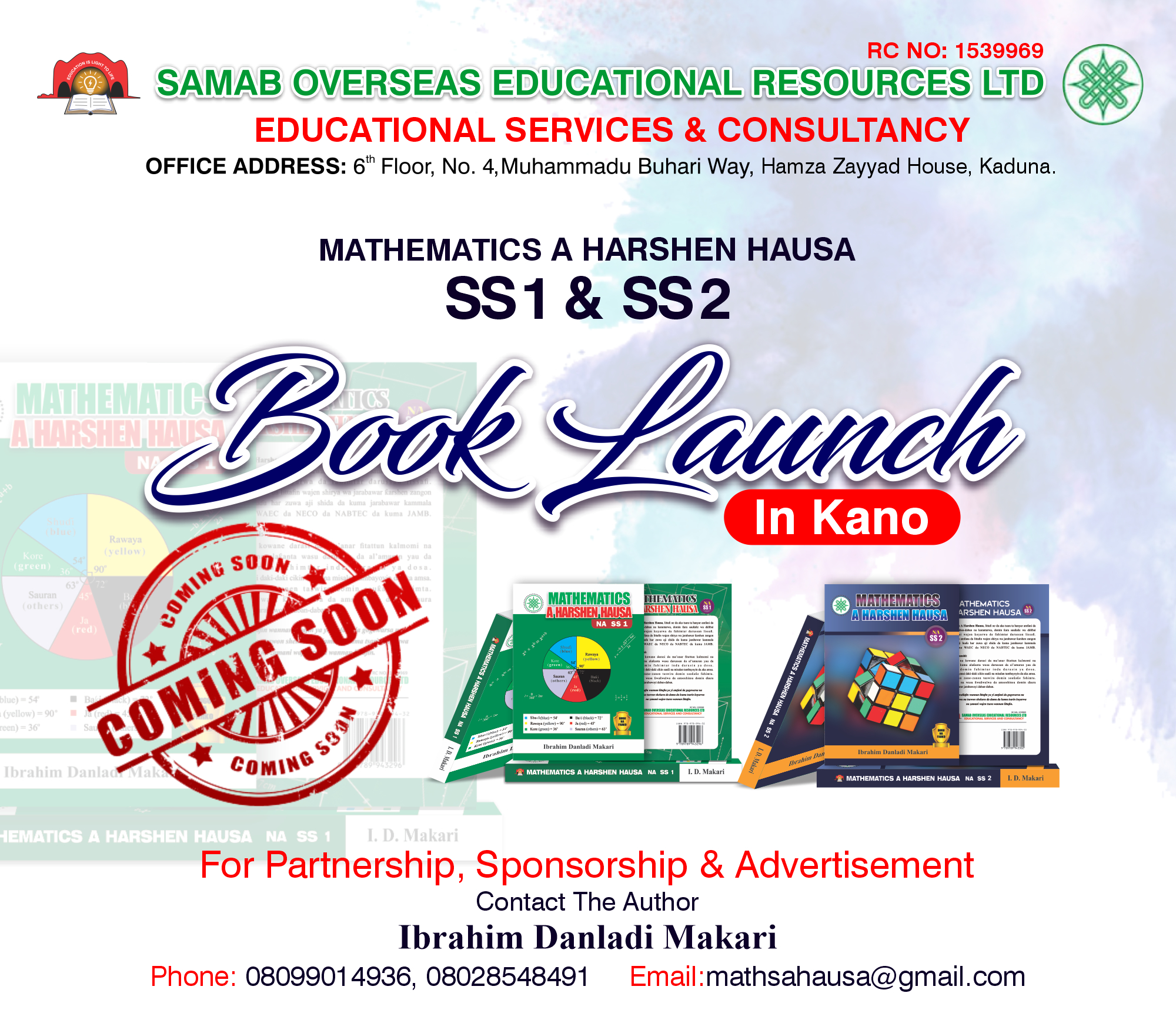 According to him breastfeeding plays an important role in the life of the child as experts assert that the first breast milk a child receives when it is born is indeed its first immunization as the colostrum in that first flow from the child's mother contains immunity-conferring benefits on the child but despite its importance, "not all mothers and caregivers practice breastfeeding, especially exclusive breastfeeding while those that do it don't always do it properly" he added.
Banda also said, it is the baby's best source of nutrition, bolstering brain development with lifelong benefits for the baby stressing that early initiation of breastfeeding (in the first hour of birth), exclusive breastfeeding (from 0-6 months) and continued breastfeeding (6-23 months) offer a powerful line of defense against all forms of childhood malnutrition including wasting.
He said, despite the compelling evidence, breastfeeding rates are far too low in many countries. Only 44 per cent of infants are exclusively breastfeed in the first six months, which falls far short of the global targets of 50 per cent by 2025, and less than half of newborn babies are breastfed in the first hour of life, missing out completely on the benefits of breastfeeding to survive and thrive.
However, the in-charge field officer, worried that in Kano, exclusive breastfeeding is only 18 percent this is coupled with poor environmental challenges, resulting in a high rate of child mortality and malnutrition.
He added that It is safe to continue breastfeeding even if a mother is suspected or confirmed positive to have COVID-19. Women currently breastfeeding or providing expressed milk can receive the COVDI-19 vaccines.
Banda said UNICEF finding has shown that mothers infected with Coronavirus can breastfeed their babies without infecting them.
"Breastfeed during COVID-19, active virus has not been detected in any breastmilk of a Mother, which simply means Child can be BreastFeed even if She is actively infected,"he said.
He urged communities who are ravaged by war and other serious Insecurities to create volunteer breastfeeding groups for abandoned children so as to reduce incidents of child mortality and child malnutrition.
In his presentation, a nutritionist with UNICEF Kano field office Oluniyi Oyedokun, said, Nigeria has the 2nd highest burden of stunting in the world which stands at 32%, underweight 21% and and wasting 9% with Kano having the highest burden of Malnutrition in the country.
From statistics Kano has 56.9% cases of stunting, underweight 40.0% and wasting, 7.9% making it the highest in Nigeria.
He listed benefits of exclusive breastfeeding to include; stronger immune systems, lower rates of infant mortality, less illness and less diarrhoea Amongst other illnesses that leads to hospitalization.
Oyedokun further explained that Breast milk provides abundant and easily absorbed nutritional components, antioxidants, enzymes, immune properties and live antibodies from mother as a result, should be encouraged among all mother's for the wellbeing of their infants and themselves.
Demolition: Kano govt appeals N30bn compensation judgement
Nasiru Yusuf Ibrahim
The Kano State Government has appealed a Federal High Court judgement that ordered it to pay N30 billion as compensation to some traders for the demolition of their shops.
KANO FOCUS reports that a Federal High Court sitting in Kano and presided over by Justice Simon Anogede, had, while delivering judgement in the case filed by the Traders Association, said what the government did was barbaric and unconstitutional.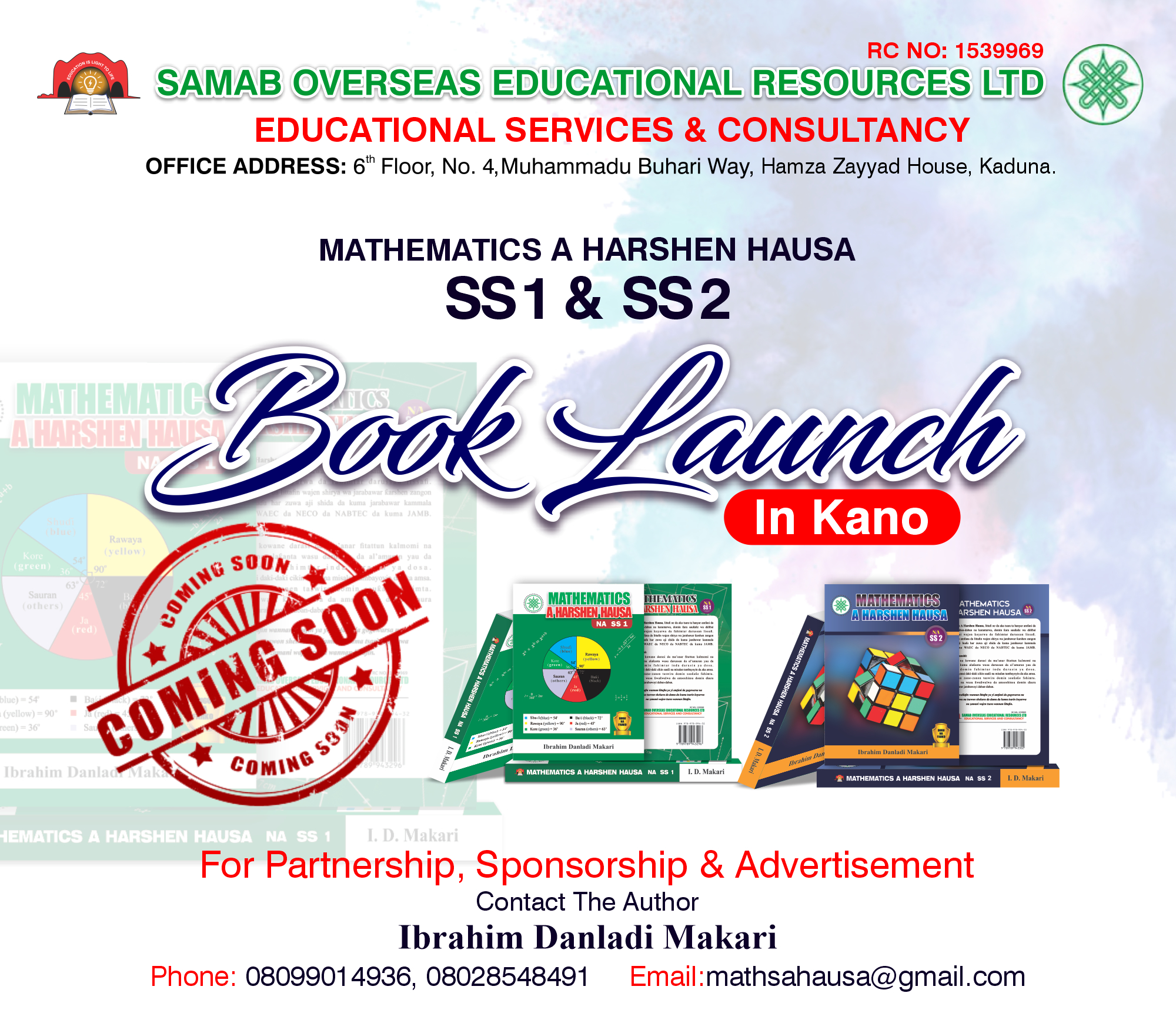 The court however awarded N30 billion as compensation to the traders, instead of the N250 billion they demanded from the government.
However, the Kano State government says it has appealed the judgement, which it described as miscarriage of justice.
Barrister Haruna Isa Dederi, the State Attorney General and Commissioner for Justice, explained that the court was not right in awarding judgement to the Traders Association because the Land Use Act is clear on the position of lands in every state.
He insisted that the court lacked the jurisdiction to even listen to the case because government is the sole owner of land, according to the Land Use Act.
ACReSAL plans to increase city parks to 50 in Kano, laments indiscriminate felling of trees
Nasiru Yusuf Ibrahim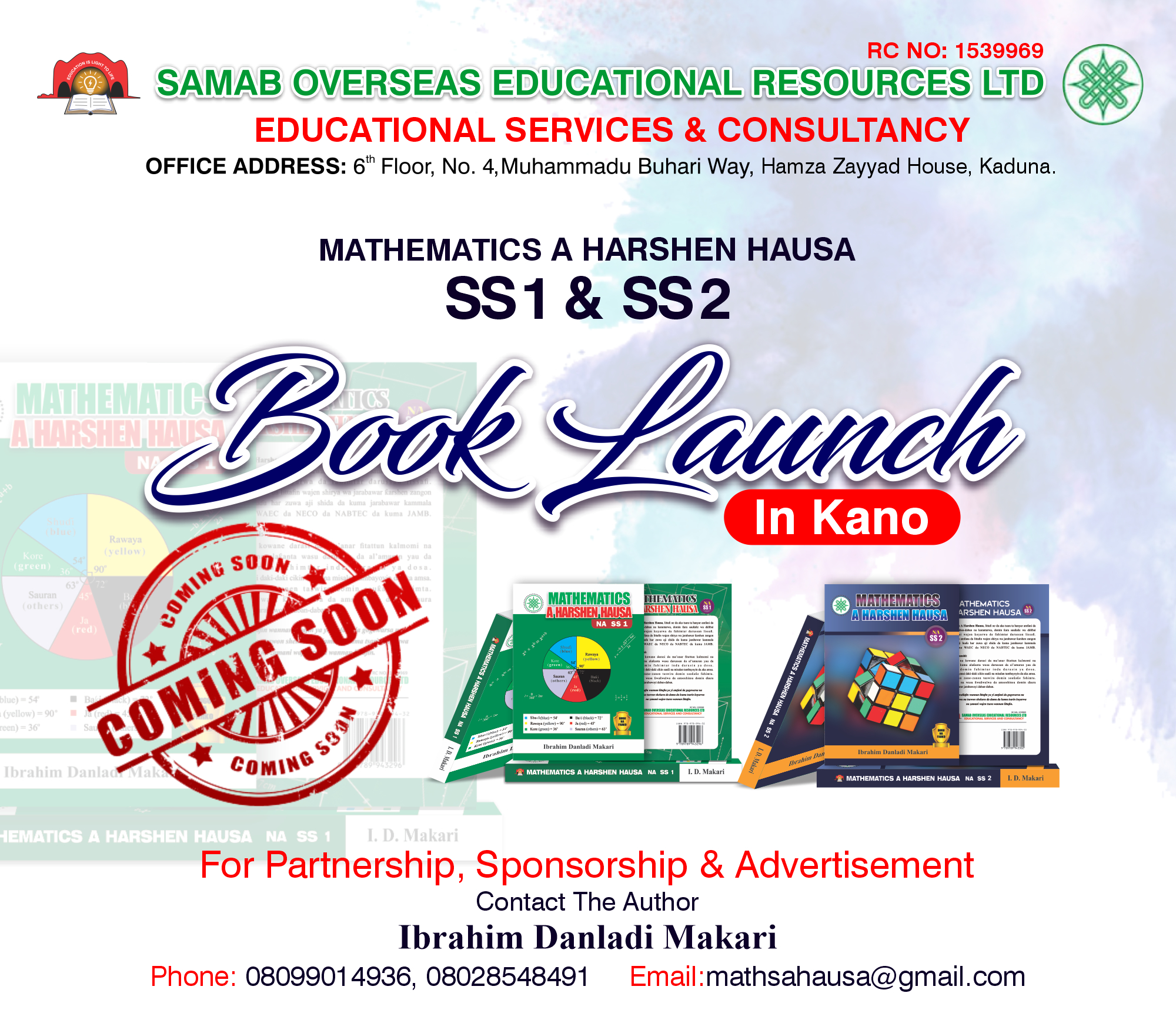 The Kano Agro-Climatic Resilience in Semi-Arid Landscapes (ACReSAL), has said that it will increase city parks to 50 in Kano.
KANO FOCUS reports that the Project Coordinator Dr Dahiru Muhammad Hashim made this known while addressing newsmen on Thursday in Kano.
He said the project is planning to recover and restore lost landscapes arising from natural causes and human activities.
"We are committed to addressing the environmental challenges that affect the state such as climate change, drylands, erosion and flooding, land degradation, and issues that affect the livelihood of communities which is mainly agriculture.
"The ACReSAL project is anchored on four broad components that speak essentially to the demand of the poor whose livelihoods have been distressed," he said.
Hashim also said that the ACReSAL project has drilled solar-powered boreholes and established tree nurseries in some local government areas of the state.
He said that the intervention would boost agriculture and improve the standard of living of the people while the tree nurseries would help to combat desertification and soil erosion.
He expressed the commitment of the state in improving and protecting the Kano environment with priority and attention to the sector on issues of biodiversity conservation and restoration of degraded lands.
"ACReSAL plans to undertake Erosion control work in Rarin, Dawakin Tofa and Bulbula/Gayawa, Nassarawa, and Ungogo Local government areas.
"Construction of water conservation structure and provision of minor irrigation facilities in 'Yartiti, Shanono, and construction of water conservation structure and provision of minor irrigation facilities in Fajewa, Takai Local government area.
"Establishment of 100ha individual farmer orchards and Woodlot plantations, 200ha of woodlot in communal forests and institutional plantings.
"440ha farmer-managed natural regeneration of indigenous tree species on individual farmlands and communal forests and promotion of climate-smart agriculture through FLID and CRF among others," he said
KANO FOCUS reports that the World Bank's 700 million dollar ACReSAL project is being implemented in collaboration with the federal government and the 19 northern states and the FCT was recently officially launched in Bauchi by Gov. Bala Mohammed, thus becoming the first among the participating states to unveil the project implementation.
The ACreSAL project is embarked on by the Federal Government to build community resilience as well as improve the sustainable productivity of its natural resources in Bauchi, Borno, Gombe, Jigawa, Kano, Katsina, Kebbi, Sokoto, Yobe, Zamfara, Federal Capital Territory (FCT), Benue, Nasarawa, Kogi, Plateau, Adamawa, Taraba, Niger, Kwara, and Kaduna.
These northern states including the FCT, the federal government said are faced by rapid desert encroachment ranging from severe to moderate and marginal.
Other incentives of the project are the strengthening of the environment for integrated climate-resilient landscape management, fighting issues surrounding desertification, drought, landscape degradation, and deprivation at community levels as well as resuscitating the sectors of agriculture, environment, and water resources.
Kano NIPR conducts AGM, Public Lecture
The Nigerian Institute of Public Relations NIPR Kano Chapter has set to elect new leadership of the institution in Kano during its annual general meeting
KANO FOCUS reports that this was contained in a statement issued by Mahmud Ibrahim Kwari the instituted's Kano branch chairman publicity sub-committee on Friday.
Mr Kwari said during the AGM a public lecture will be presented on the importance of Artificial intelligence (AI)
The event will be held today (Friday) the 29th of September, 2023 at the Tahir Guest Palace Kano.
,
The theme of the event is "Artificial Intelligence and Spin-Doctoring in Public Relations Practice in Nigeria: Prospects and Challenges"
The lecture will be presented by Professor Abdalla Uba Adamu of the Faculty of Communications, Bayero University.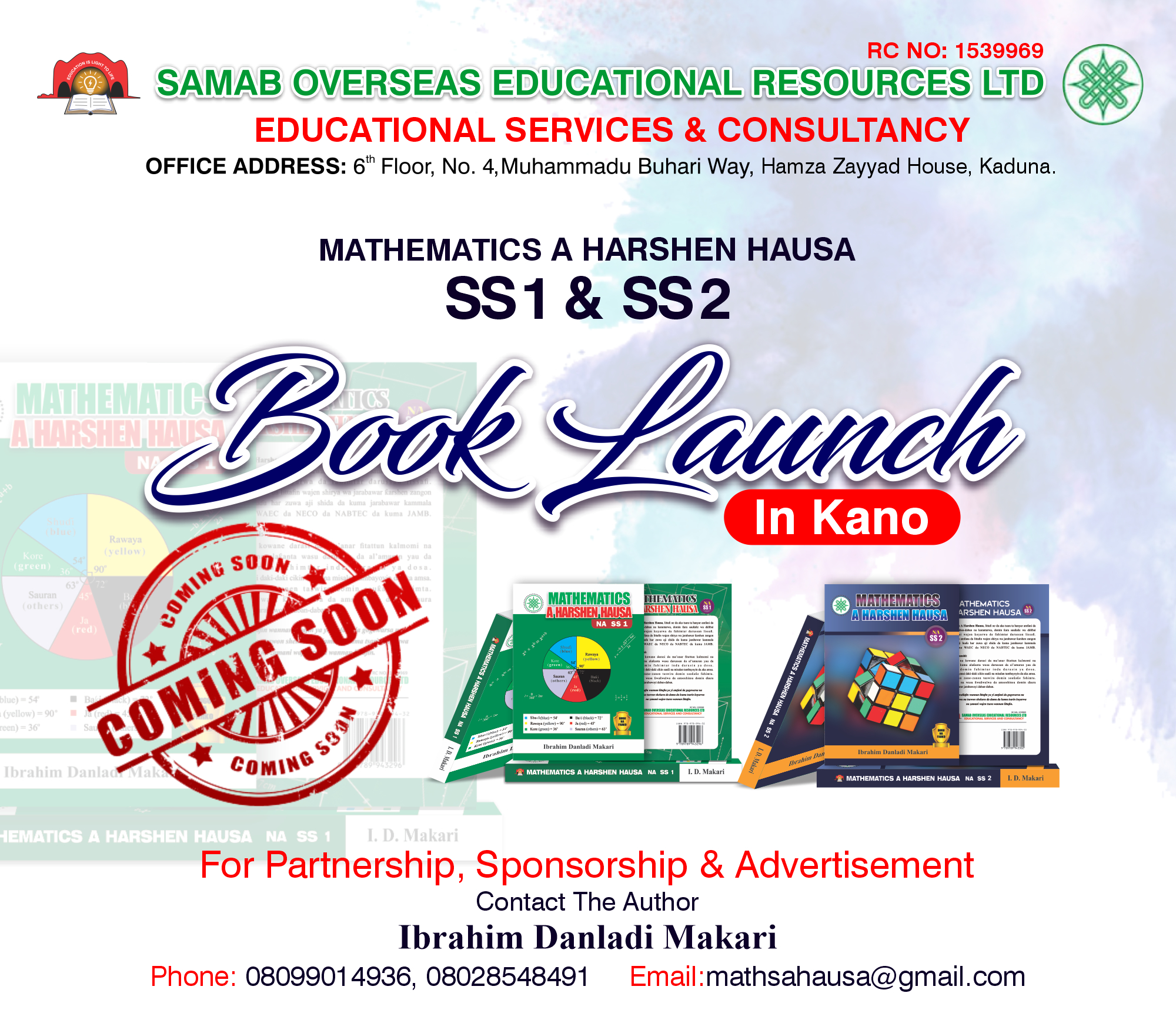 Also, the l public relations expert and the publisher of PRNigeria Malam Yushau Shuaibu will discuss the paper.
The Emir of Kano Alhaji Aminu Ado Bayero who chaired the contact and mobilization sub-committee of the event will be the royal father at the occasion.
Similarly, Former Kano state Governor, Senator Ibrahim Shekarau will chair the Occasion while the president of the Nigerian Institute of Public Relations Mr. Ike Neliaku, and the immediate past president of the Institute, Malam Mukhtar Zubair Siraj are expected to be in attendance.