2023: Kanywood stars honor A A Zaura
Kano state-based film association (Kannywood) have rallied for a Governorship aspirant of Kano state Alhaji Abdussalam Abdulkarim Zaura.
KANO FOCUS reports that the convener of the rally and a Kannywood star T.Y Shaba made the assertion shortly after honouring the aspirant.
Shaba said Zaura happens to be their chosen aspirant for Kano state Governor under the umbrella of the All Progressive Party (APC).
This is coming almost a year before the 2023 general election in the country.
He said the support is necessary considering his number of achievements and humanitarian development, and Philanthropic activities rendered to the people of Kano state irrespective of Political difference.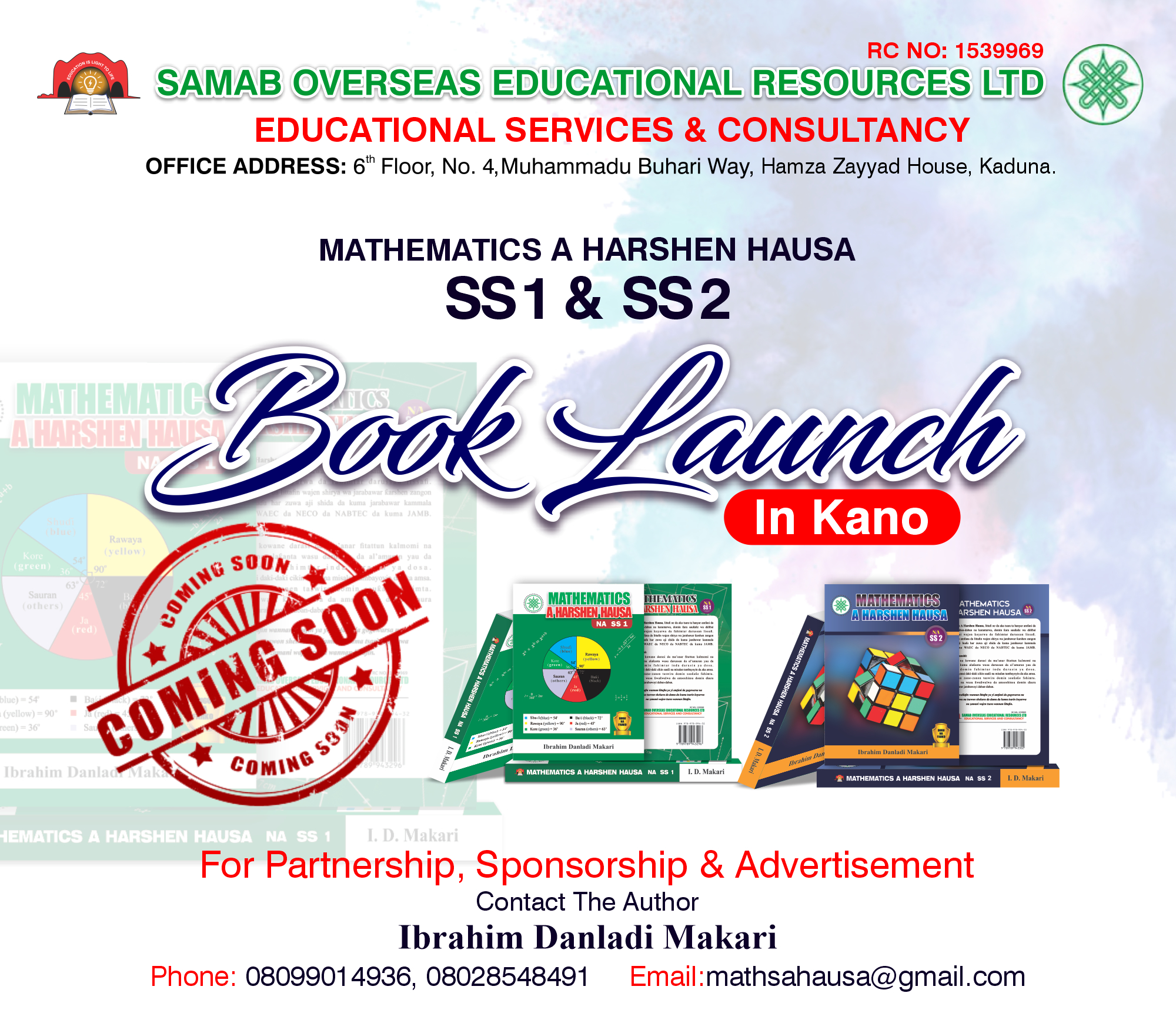 Speaking earlier, Kannywood practitioner Sharif Aminu Ahlan said they showed total solidarity to Alhaji Abdussalam Abdulkarim Zaura looking at his start-up and their belief if he becomes the state governor he would help the film industry professionals.
"He's different in the people aspiring for the Governorship seat, and we're sure he'll deliver well when given support during the 2023 general election.
"Of course, our dream of establishing a film village will come to reality as our strategy for doing so is still on the ground.
"There's a need for Ulamas to understand the advantage attached to establishing such centres by employing many of our teeming youth residing in the state," Ahlan.
The movie star added that they chose A. A Zaura, because of the trust he will implement programs and projects aimed at developing the industry.
"For many decades, we're into this journey of Politics, and many candidates benefitted from us by selling their campaign promises to the general public, but when they get into power, then your importance is no more," Sharif Aminu Ahlan.
The honoured Gubernatorial aspirant, Alhaji Abdussalam Abdulkarim Zaura, appreciated the kind gesture by the Kannywood stars and promised to fulfil all their dreams.
A.A Zaura said it is high time for the general public to honour Film Stars looking at the contribution they are given to society socially and morally.
Cable Equiano: Pantami, Danbatta Pledge Enabling Policy Environment for Wider Connectivity
The Minister of Communications and Digital Economy, Prof. Isa Ali Ibrahim (Pantami), and the Executive Vice Chairman (EVC) of the Nigerian Communications Commission (NCC), Prof. Umar Danbatta, have promised to continue to drive policy initiatives that promote investment in infrastructure in the Nigerian telecom industry in order to deepen connectivity to enhance the nation's growth and development.
KANO FOCUS reports that the duo stated this on the sideline of the reception marking the landing of the Equiano undersea Cable System in Nigeria at the Open Access Data Centre at Lekki in Lagos.
Pantami and Danbatta commended Google LLC, the West Indian Ocean Cable Company (WIOCC), and other investors for bringing additional bandwidth capacity into the country to drive connectivity and growth.
While Pantami was represented at the event by NCC's Executive Commissioner, Stakeholder Management, Adeleke Adewolu, Danbatta was represented by the Executive Commissioner, Technical Services at NCC, Ubale Maska. Other senior management staff of the Commission at the event included the NCC's Director, Technical Standards and Network Integrity, Bako Wakil, and the Controller, NCC's Ibadan Zonal Office, Yomi Arowosafe.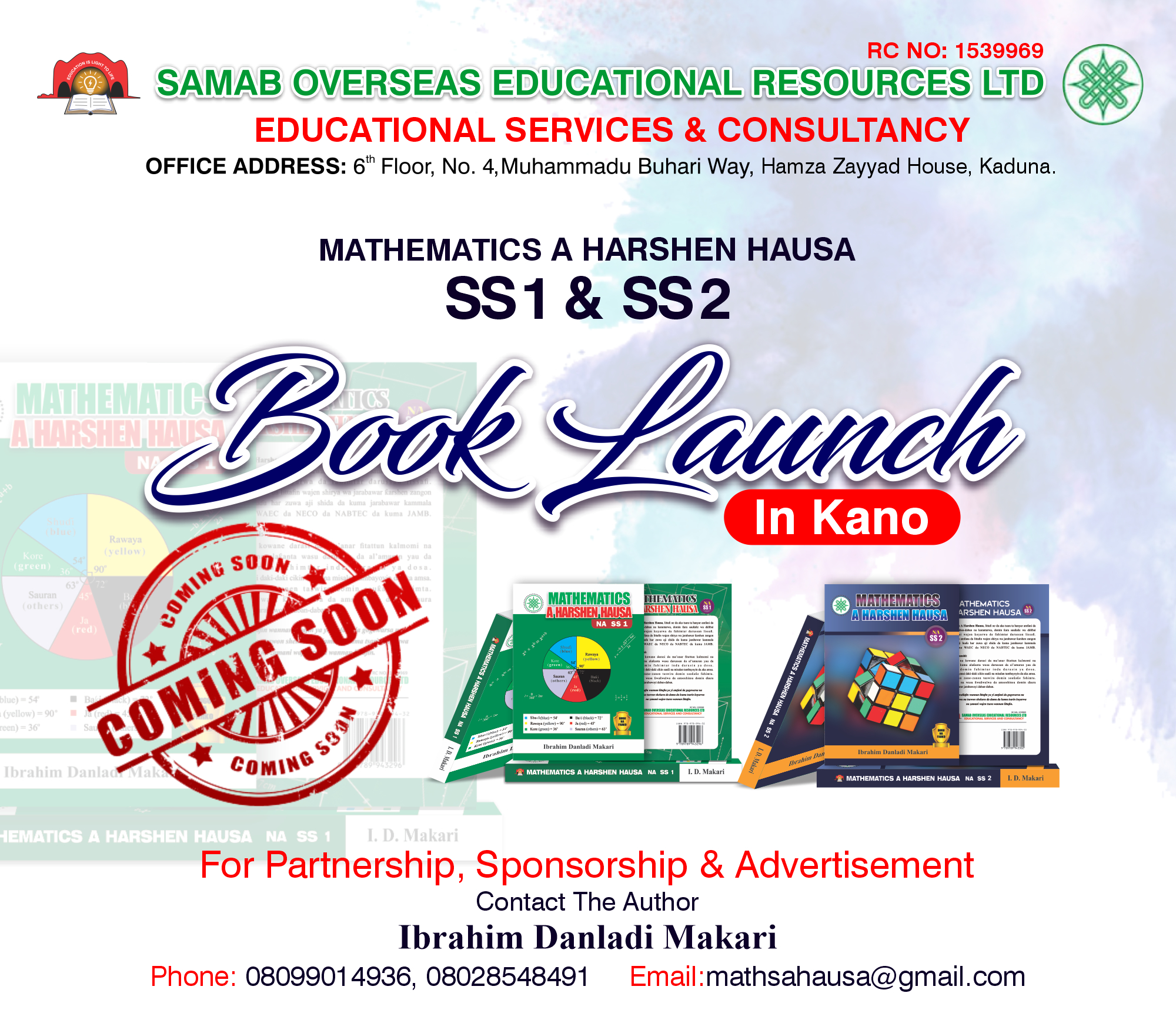 The Minister said the Federal Government, through the Ministry, will continue to drive the implementation of existing digital economy-oriented policies already put in place by the current administration. Pantami also promised an enabling environment that encourages foreign and local investment in infrastructure project such as the way Google and its co-investors have done.
Also commenting, Danbatta said the Commission's expectations, initiatives, and vision towards increasing broadband penetration, quality of service, advancement of a digital economy, and commitment to improving national security through technological advancement, are on the priority list of its regulatory interventions.
Danbatta expressed delight that Equiano has joined the list of other submarine cables at the shores of Nigeria, including SAT3 cable, MainOne cable, Glo1 cable, ACE cable WACS cable, Dolphin by Natcom, and MTN respectively.
The EVC assured stakeholders of  Commission's commitment towards ensuring that the huge bandwidth capacity from these cables at shore in Lagos would be transmitted to different part of the country to drive robust and ubiquitous infrastructure. This is in keeping with the provisions of the digital economy policy being implemented by government in collaboration with all stakeholders.
The EVC expressed optimism that Google's investment in the subsea cable, Equiano, will be significant in driving NCC's ongoing implementation of the Nigerian National Broadband Plan (NNBP) 2020-2025, which aims at increasing broadband penetration to 70 per cent by 2025.
"We are hopeful that Equiano, together with earlier undersea cables in the country, will have additional landing points in the hinterlands through collaborative efforts with NCC-licensed Infrastructure Companies (InfraCos). This will help to reduce retail data prices significantly and thereby complementing the Commission's efforts at ensuring that affordable Internet services are available to boost Commission's ongoing broadband policy initiatives". Danbatta stated and thereby helped to reiterate the objective linkages of policies and plans in the telecom ecosystem, and the national economic strategies.
Meanwhile, the Lagos State Governor, Babajide Sanwo-Olu, who also witnessed the unveiling of the Google submarine cable, underscored its centrality to Nigeria's ongoing efforts to boost job creation and contribution to the country's Gross Domestic Product (GDP), over the next three years.
The Chief Executive Officer (CEO) of WIOCC, Chris Wood, also described the landing of the submarine cables as a major investment in the Nigerian digital economy.
The new cable system is named after a Nigerian hero, Olaudah Equiano, who survived enslavement in the 18th century and went on to become a famous writer and anti-slavery activist. Besides, the triumph over challenges, which Equiano's life symbolised, the landing of the cable in Nigeria is expected to underscore Nigeria's leadership as a regional hub for connectivity, and thus, set to attract cloud operators, content providers, content distribution networks and their associated ecosystems.
Yahya Bello: Alarammomi a Kano sun gudanar da addu'o'i na musamman
Mukhtar Yahya Usman
Sama da malamai 300 ne suka gudanar da addu'o'I na musamman a Kano domin neman Nasarar Yahya Bello a zaben shugaban kasa da ke tafe.
KANO FOCUS ta ruwaito an gudanar da taron addu'oin ne ranar  Lahadi a nan Kano.
Yayin taron alarammomin sun sauke alkur'ani mai girma da nufin Allah ya dafawa Yahya Bellon.
A jawabinsa Gwani Nasiru Kura ya ce yiwa Yahya Bello wanna tamkar tilas ne, indai jama'a da gaske suke suna bukatar wanda zai canja kasar nan daga halin da take ciki.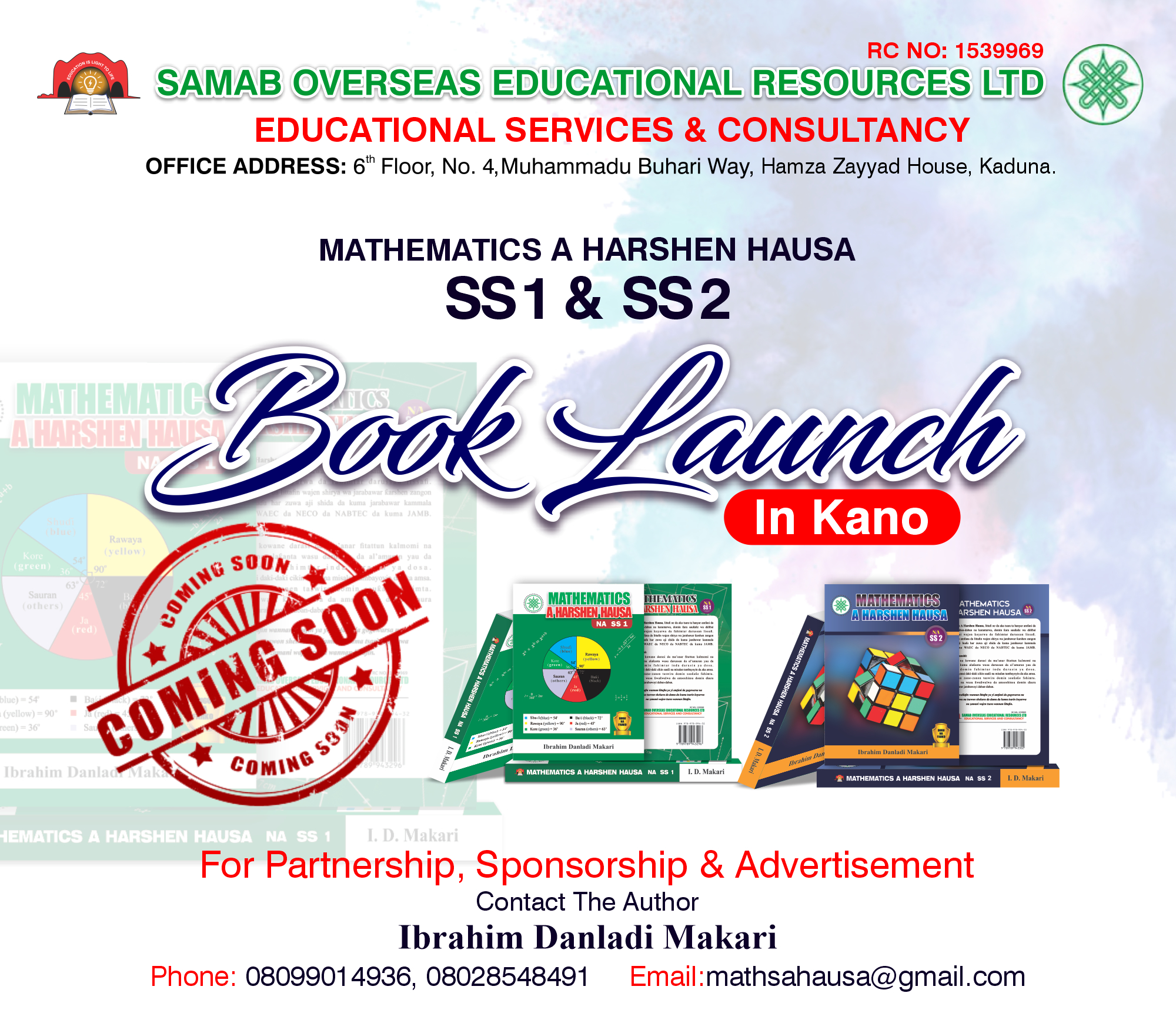 Ya ce gwamnan na da dukkanin wani halaye na gari da ya kamata a duba a kuma sawoshi a gaba dan ya tsaya takarar, tun da dai zai iya kai Najeriya ga gaci.
Shima a nasa jawabin Gwani Isman'ila Zakariyya ya ce duk wanda yake jin labarin gwamna Yahya Bello, yasan yadda ya ke tafiyar da gwamnatinsa cikin gaskiya da rikon amana.
Ana sa jawabin Ishaq Zakariyya ya ce babban dalilin shirya addua'ar shi ne yadda suka ga gwamnan ya ki yarda a cuci jama'a lokacin kullen kwarona, a cewarsa baiga dalilin da za a ce an kulle jama'a kawai dan a hanasu walwala ba.
A don haka suka ga dacewarsa da ya fito takarar shugabancin kasar nan domin tallafawa al'umma.
Yahya Bello shi ne gwamnan jihar Kogi mai ci a halin yanzu da yake ci a karo na biyu.
Tuntuni dai ya bayyana aniyarsa ta neman takarar shugabancin kasar nan a kakar zabe ta 2023.
Yahya Bello: Kano clerics hold special prayers
Mukhtar Yahya Usman
Over 300 Kano clerics have held a special prayer session for Kogi State Governor, Yahaya Bello, to achieve his ambition to become the president of Nigeria in 2023.
KANO FOCUS reports that during the prayer session on Sunday top clerics from within and outside Kano recited the complete Qur'an.
Speaking after the prayer Gwani Nasiru Kura, said doing that for Yahya Bello is pertinent if truly, the hope to transform and rescue Nigeria from its shackles was the priority of any concerned citizen.
He added that they organized the prayer session for the governor because of his integrity, good works, and exemplary style of leadership which will likely take Nigeria to greater heights.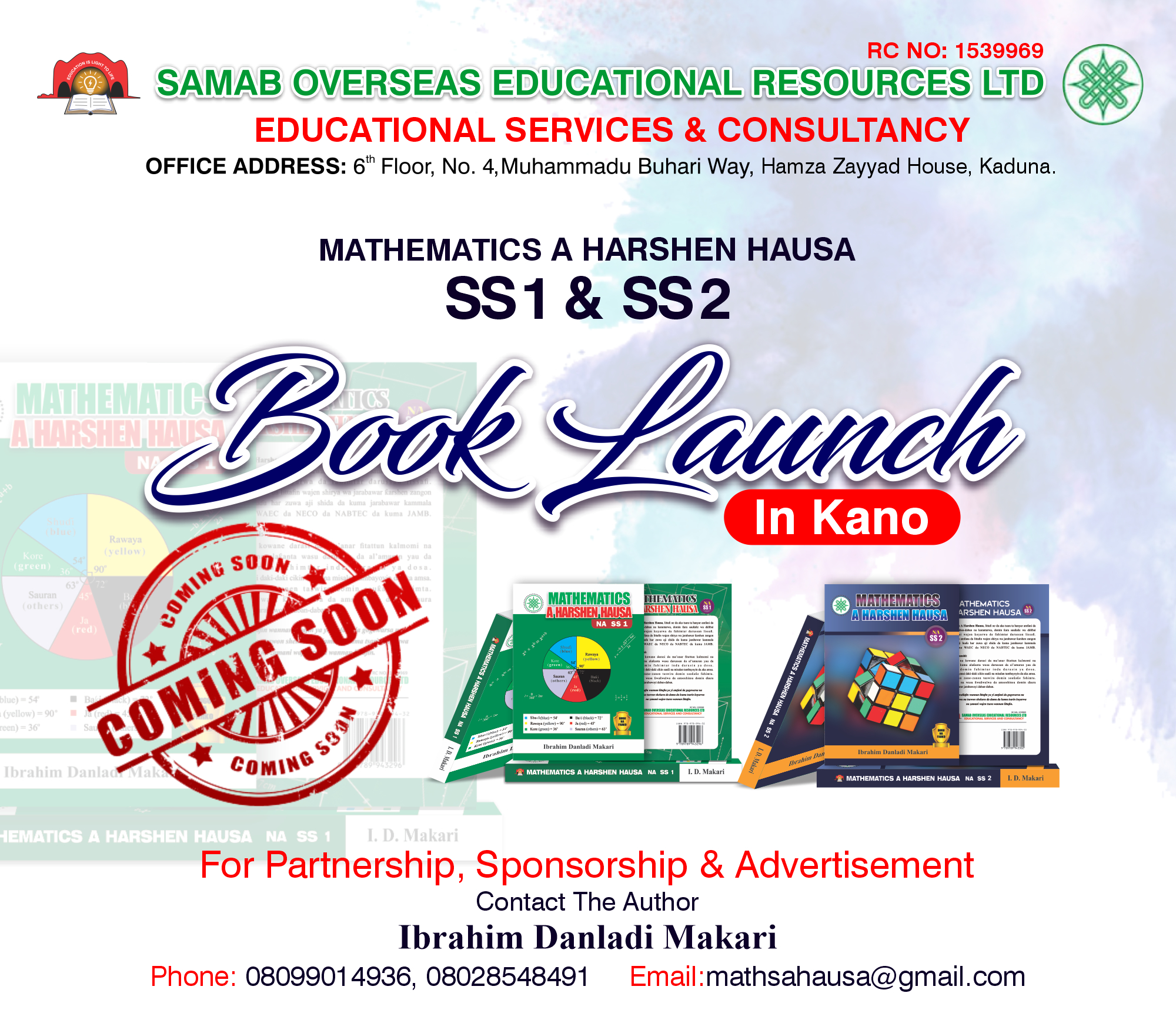 Also speaking, Gwani Ismail Zakariyya Al-Kinshawi said whoever is conversant with the news media knows how Bello had been handling the affairs of government, meeting the expectations of electorates.
On his part, Mallam Zakariyya Ishaq said the cardinal objective of the congregation is to pray for the country and also for Allah's approval to make Governor Yahaya Bello of Kogi, the next president to lead Nigeria.
"He's a kind-hearted leader, whose mind is full of compassion and sympathy for his subjects as well as trodden, the Cleric said.
Mallam Ishaq added that Governor Yahaya Bello was the only leader across the federation who stood still, refused to succumb to federal government pressure of locking down his state during the first COVID-19 pandemic.
He said that, during the pandemic, a lot of Nigerians suffered
Yahaya Bello is the incumbent governor of Kogi State who is on his second term.
He has since declared his intention to become the president of the country come 2023.