I have no regret over my dethronement – Deposed Emir Sanusi
Nasiru Yusuf 
Deposed Emir of Kano, Muhammad Sanusi ll, said he would be ungrateful to God if he expressed regret or sadness over his removal as emir in spite of positions he occupied in life.
KANO FOCUS reports that Sanusi, who is also the current Khalifah of Tijaniya sect in Nigeria, said this in Abuja on Saturday at a stage play titled "Emir Sanusi: Truth in Time.''
The play was written by Prof. Ahmed Yerima, a professor of Drama at the Redeemer University and produced by Executive Chairman, Duke of Somolu Productions, Mr Joseph Edgar.
The 14th emir said he has what it takes to contribute to nation building because of his long history of service to the country.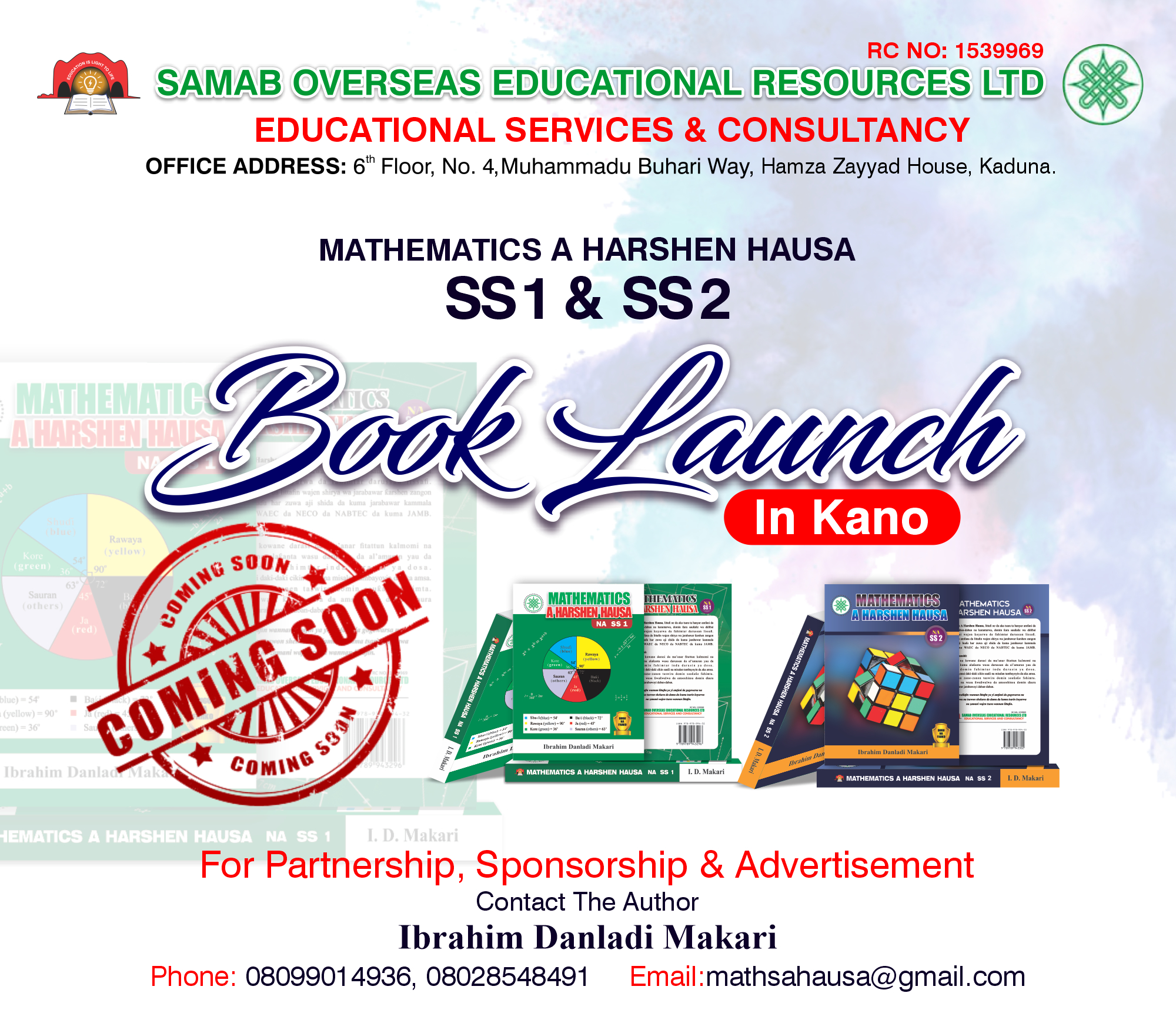 He said he served as Chief Risk Officer at the United Bank for Africa, and at First Bank, and also as CBN governor; as Emir of Kano for six years and Khalifah, Tijaniyya sect in Nigeria.
"I don't think that God has taken anything away from me. So, I have no regret.
"I turned 61 years last year and in those years, I had the honour of having been the Chief Risk Officer at United Bank for Africa (UBA) and the Chief Risk Officer at First Bank.
"I was Governor of Central Bank, Emir of Kano and now Khalifah, Tijaniyat Movement of Nigeria.
"If I have sadness, then I'm ungrateful. How many people have had the opportunity to be just one of those things?'' he observed.
Sanusi added that many traditional rulers held leadership positions such as army generals, governors, Nigeria Customs chief and others before their appointment as traditional rulers.
According to him, these traditional rulers gave their bits to serve this country.
"We have a long history of service to this country. My father as first Director- General of Nigeria Intelligence Agency set up the agency in1960, the record is there to see.
"My parents, grandparents and great grandparents gave their lives to build this country.
"We will continue to devote energy to build this country. It doesn't belong to anyone; it belongs to all of us,'' Emir Sanusi stressed.
He said if he had a choice between sacrificing his principles and holding on to position, he would give up the position.
"History is always the best judge. The things that I said would happen, that caused me so much trouble, have happened.
"For me, I have absolutely no regret and I will continue to speak and voice my views. I will continue to defend this country,'' he said.
In his remarks, the playwright, Yerima said what motivated him to write the play was when Sanusi was appointed as Emir, he prayed: "O Allah, let me die on the throne.''
He said he wanted people to watch how destiny prevailed on Sanusi's grandfather, Emir Muhammadu Sanusi who spent 10 years before he was removed and Sanusi, the grand son who spent six years before he was also removed.
"Also, they lived and live in a society. So, we want viewers to see the society's attitudes towards their service to humanity,'' he said.
The producer of the play, Edgar said it was the 14th edition produced by Duke of Somolu Productions.
"With a budget in excess of N40 million, this production is truly historical,'' he said.
Edgar thanked the more than 35 sponsors of the play who took over 50 per cent of the budget for their support.
Emir Sanusi was dethroned as Emir of Kano in March 2020 by Governor Abdullahi Ganduje, citing "total disrespect to lawful instructions from the Office of the Governor''.
Gov Yusuf rejects tribunal judgement, heads to appeal court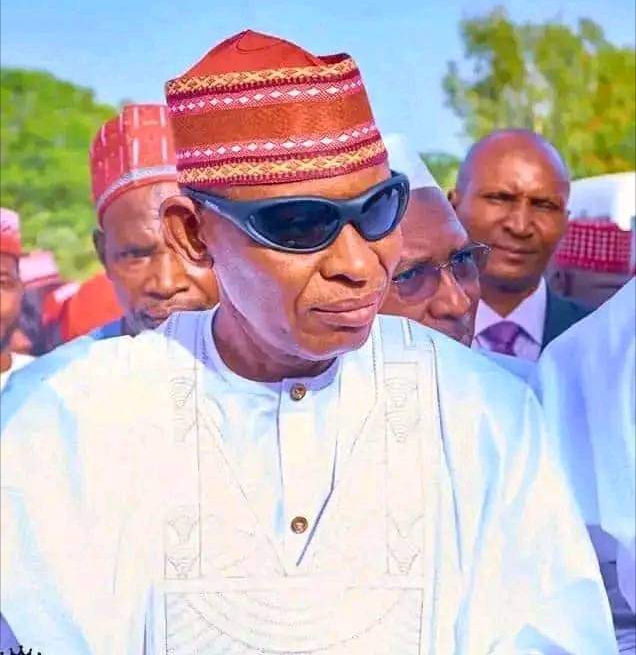 Nasiru Yusuf Ibrahim
The Kano State Governor, Abba Kabir Yusuf, has vowed to appeal the judgement of the governorship election tribunal which nullified his election and declared the APC candidate, Nasiru Yusuf Gawauna as the winner.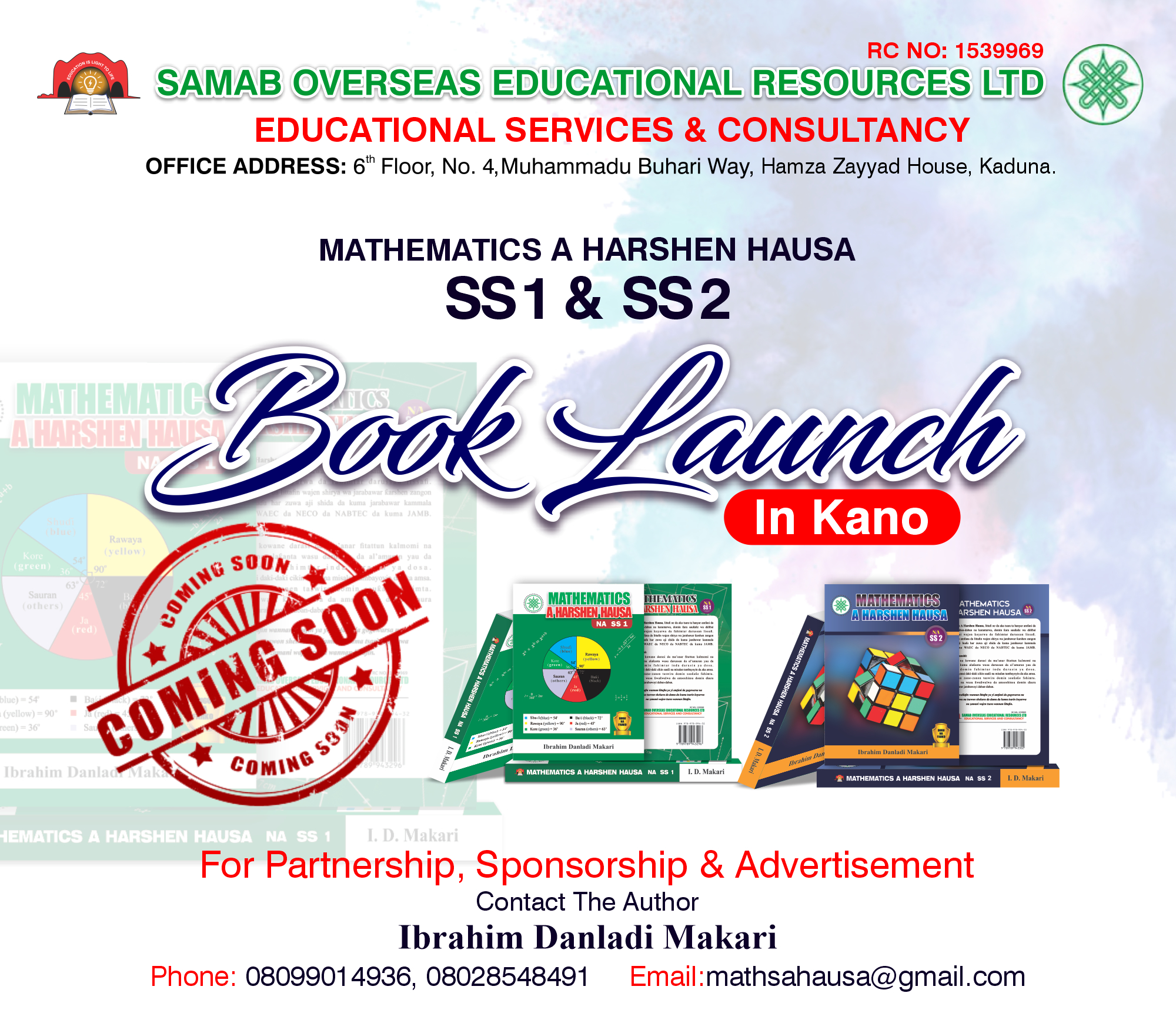 KANO FOCUS reports that Yusuf made the declaration on Wednesday night, while making a broadcast to the people of the state.
He said his legal team had been directed to appeal the judgement at the court of appeal in order to reclaim the mandate given to him by the people of the State.
He, therefore, Called on the good people of the state to remain calm and continue to be law abiding as security agents have been directed to ensure the safety of lives and property of the citizens.
"Let me assure you that the this government would continue to work for the development of the people of the state as the judgement will never dampen our spirit or discourage us from the good work we have started." he said.
The Governor, who thanked the people of the state for their continued support and cooperation, urged them to go about with normal activities.
Kano records 5,800 cases of Diphtheria – UNICEF
Nasiru Yusuf Ibrahim
The United Nations Children's Fund (UNICEF), on Tuesday, said that Kano State has recorded 5,800 suspected cases of Diphtheria from January to date.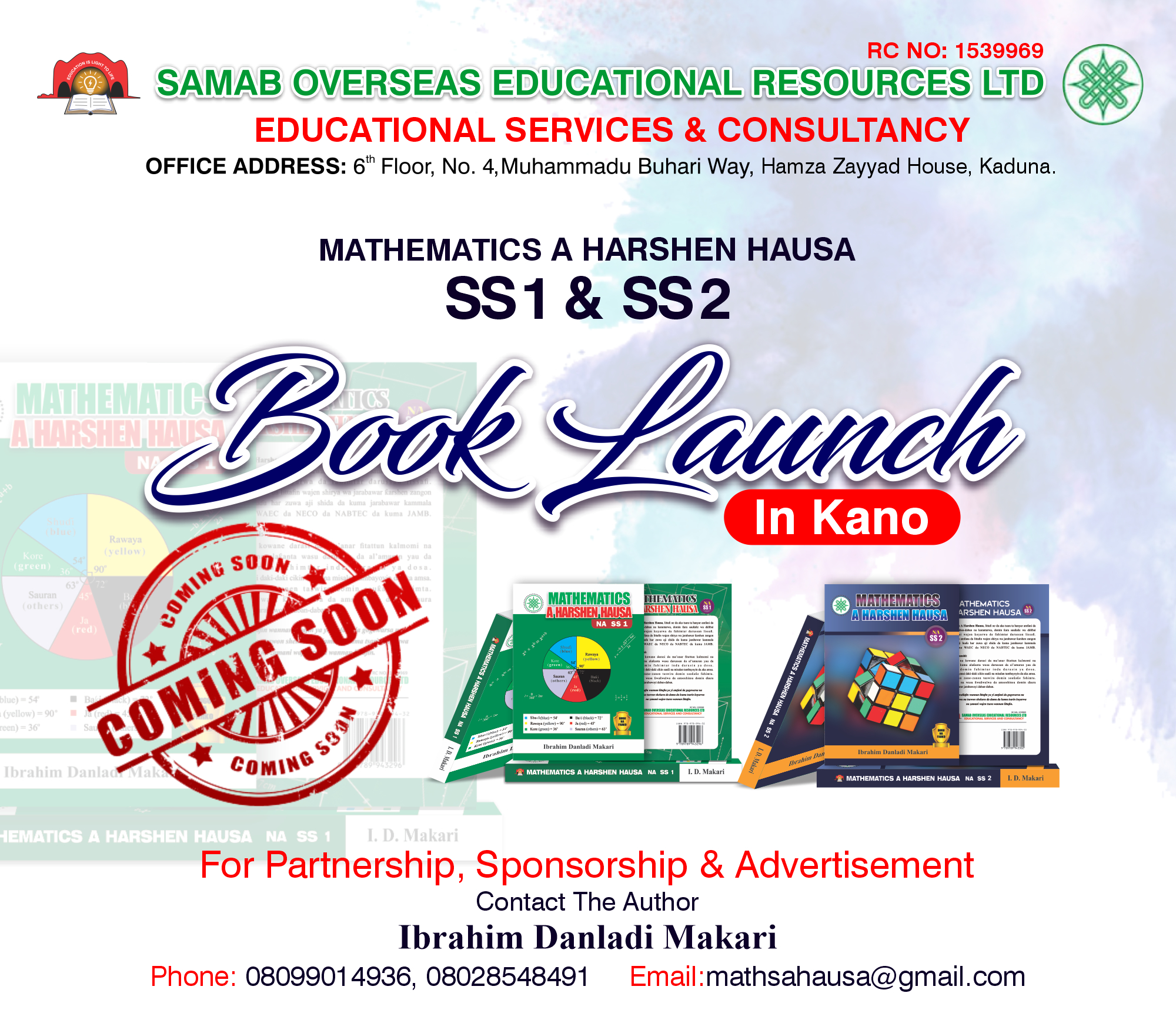 KANO FOCUS reports that the Head, UNICEF Field Office, Kano, Mr Rahama Mohammned-Farah, stated this in Kano during a one-day media orientation on Diphtheria outbreak.
The UN Agency said the cases were recorded in 39 local government areas of the state.
According to him, Kano State has the highest number of recorded cases in the country, adding that Diphtheria was a highly contagious and infectious disease that could cause death.
Mohammned-Farah stressed that proactive measures were necessary to stem the outbreak.
"Recently, we have seen a surge in the number of reported Diphtheria cases in Nigeria, and Nigeria is currently facing an outbreak that needs to be stopped and prevented.
"As of July, Diphtheria cases have been on the rise. As of last week, over 400 suspected cases with 11 deaths have been reported in Kano.
"Out of the 39 LGAs affected, eight are the most affected, including Ungogo with 2,651 cases; Dala 989, Fagge 943, Gwale 714, Kumbotso 713, Nasarawa 538, Kano Municipal 506 and Tarauni 269," he said.
He said that 60.8 per cent of the suspected cases had been reported in children not vaccinated, which reinforced the critical need to address the issue of zero doses, especially in Kano State.
"UNICEF delivered 1.2 million vaccines to the Kano State Government in our continuing support to the government response to Diphtheria outbreak.
"Diphtheria outbreak is a threat to child survival, health and the wellbeing of children. UNICEF is collaborating with government and partners to respond to the emergency to save the lives of children affected.
"In Kano state, UNICEF supported Tetanus-Diphtheria reactive vaccination campaigns in February, April and August, vaccinating 23,200 children in round one.
"While 277,796 children vaccinated in round two and 29,500 others in round-3 of the exercise.
"We engaged 150 traditional leaders on Diphtheria outbreak and distribution of Diphtheria IEC materials, and deployed 1,500 VCMs to the worst affected LGAs to conduct house-to-house sensitisations and referral of suspected cases to health facilities.
"Media has a key role to play particularly in infection prevention, and risk communication and community engagement," he said.
Also speaking, Dr Muhammad Nasir-Mahmoud, the Director-General, Kano State Primary Healthcare Management Board, said the state government had adopted drastic measures to curtail spread of the disease.
"We are committed towards educating the public about what is happening and the National Center for Disease Control (NCDC) has promised that Kano will be accorded priority in terms of vaccine distribution," he said.
While describing the media as partners in the fight against Diphtheria, Nasir-Mahmoud urged them to support the campaign against the disease.
IPAC appeals to Kano governorship tribunal to be impartial
Mukhtar Yahya Usman
The Interparty Advisory Council of Nigeria (IPAC) has urged the judges of the Kano election petition tribunal court to discharge its duties with utmost integrity and impartiality.
KANO FOCUS reports that this was contained in a statement issued by the organization secretary Kano chapter Nuhu Idris on Tuesday.
IPAC also called upon the tribunal to consider each case diligently and ensure that all the parties involved are given equal opportunities to present their argument and evidence.
It could be recalled that the election tribunal has fixed Wednesday 20th September 2023 to deliver judgment on APC's petition against Abba Kabir Yusuf.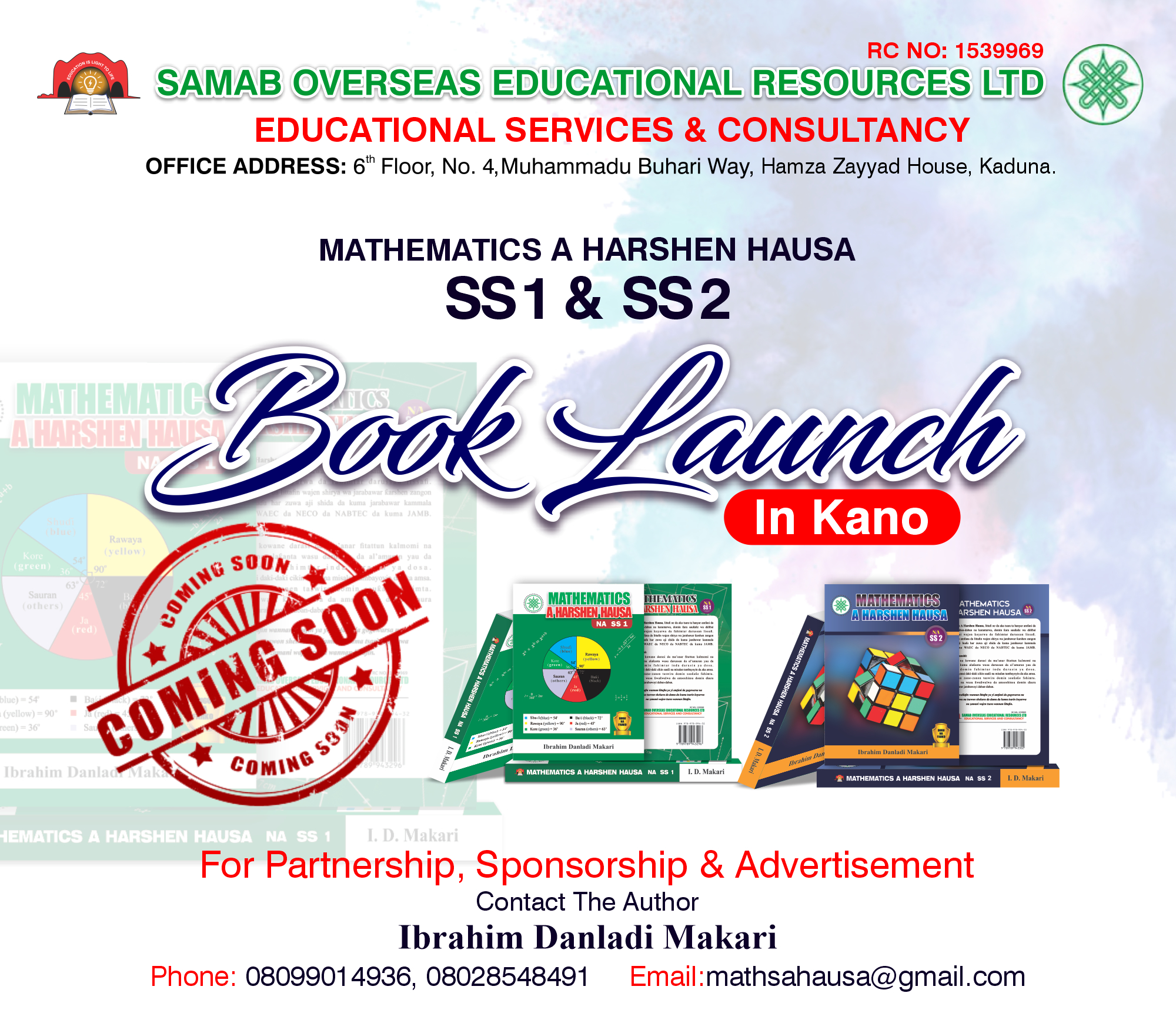 A hearing notice issued by the Secretary of the election petition tribunal on Monday said the judgment would be delivered at 9.00 a.m., at the High Court of Miller Road in Kano.
Mr Idris said the organization has acknowledged the importance of the electoral process in a democratic society, where the voice and choice of the people are paramount.
He said the ongoing legal proceedings before the tribunal are a testament to the vibrancy of democracy and the resolve of citizens to seek redress through legal means.
"IPAC firmly believes that justice must not only be done but must also be seen to be done.
"We, Therefore, implore the tribunal to maintain transparency in its proceedings allowing the public and all concerned parties to have confidence in the outcome of the legal process, the statement said.
He added that it is essential that the tribunal's decisions are guided by the rule of law and the facts presented, rather than any external influence.