Pantami kickstarts landmark broadband projects, presents Book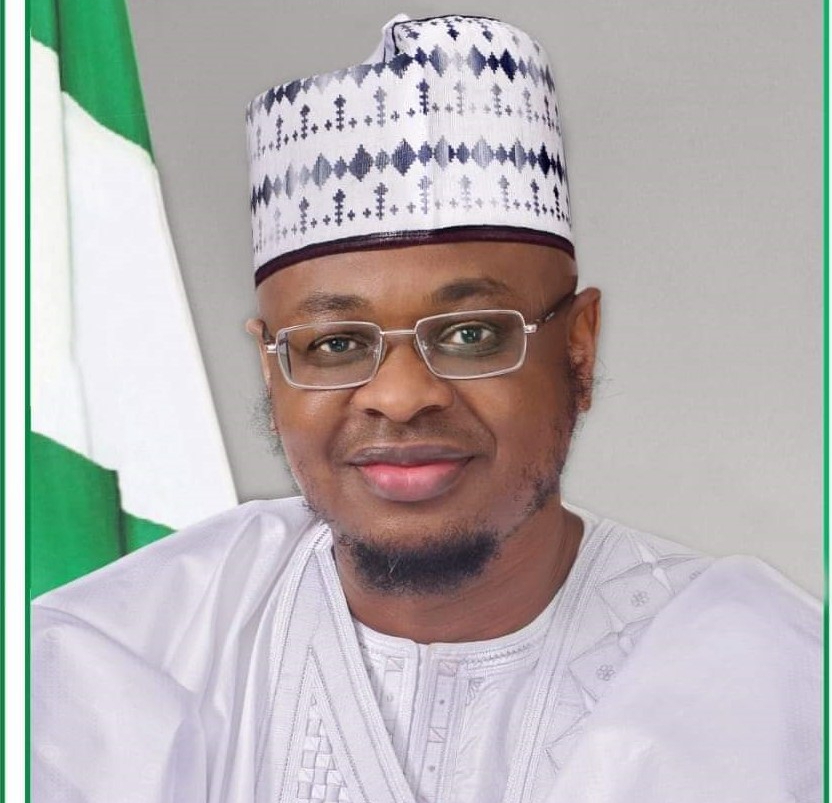 Nasiru Yusuf
Minister of Communications and Digital Economy, Prof. Isa Ali Ibrahim Pantami, will on Thursday in Abuja, preside over the commencement of landmark broadband initiatives to be implemented by the Nigerian Communications Commission, (NCC) to accelerate broadband penetration in Nigeria and advance the course of digital economy projections for the nation.
KANO FOCUS reports that the event will witness the award of contracts for the provision of broadband infrastructure for Micro, Small and Medium Enterprises (MSME), as well as for tertiary and higher institutions of learning across the six geopolitical zones of the country.
A statement sent to KANO FOCUS by Director, Public Affairs, Nigerian Communications Commission Reuben Muoka said Pantami is also billed to present a book, SKILLS RATHER THAN JUST DEGREES, authored by him, with a foreword written by Brad Smith, President, Microsoft Corporation.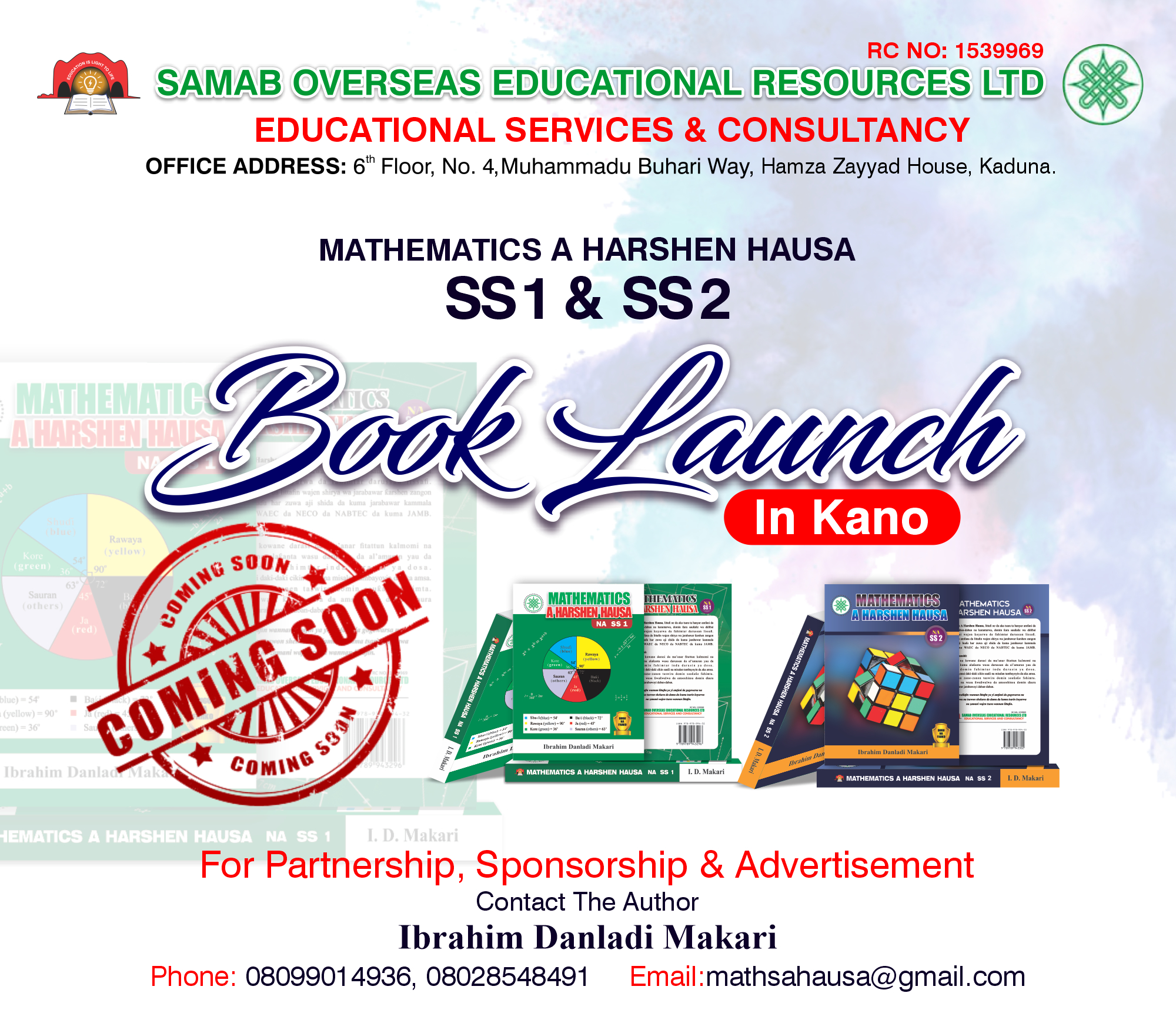 According to the statement the list of projects for the various geopolitical zones that are set for launch were recently approved by the Federal Executive Council (FEC), after presentation by the Minister. The projects are expected to be completed within six months, from the date of the award.
It added that well-known tech companies have been selected through a transparent tendering process by the NCC for the implementation of the strategic projects.
"The event is expected to attract multi-stakeholders from the academia, technology enthusiasts, including prospective start-up companies, fintech organisations and other interested sectors, whose activities are billed to energize the National Digital Economy Policy and Strategy (NDEPS) 2020-2030.
"The provision of broadband infrastructure for the MSMEs in Nigeria, and for tertiary institutions across the six geopolitical zones of the country will add the necessary fillip towards achieving the major objectives spelt out in the NDEPS 2020-2030," the statement said.
EFCC Kano zonal office secures 340 convictions in 2022 – official
Nasiru Yusuf
The Kano zonal office of Economic and Financial Crimes Commission (EFCC) has secured 340 conviction and loses only three cases in 2022.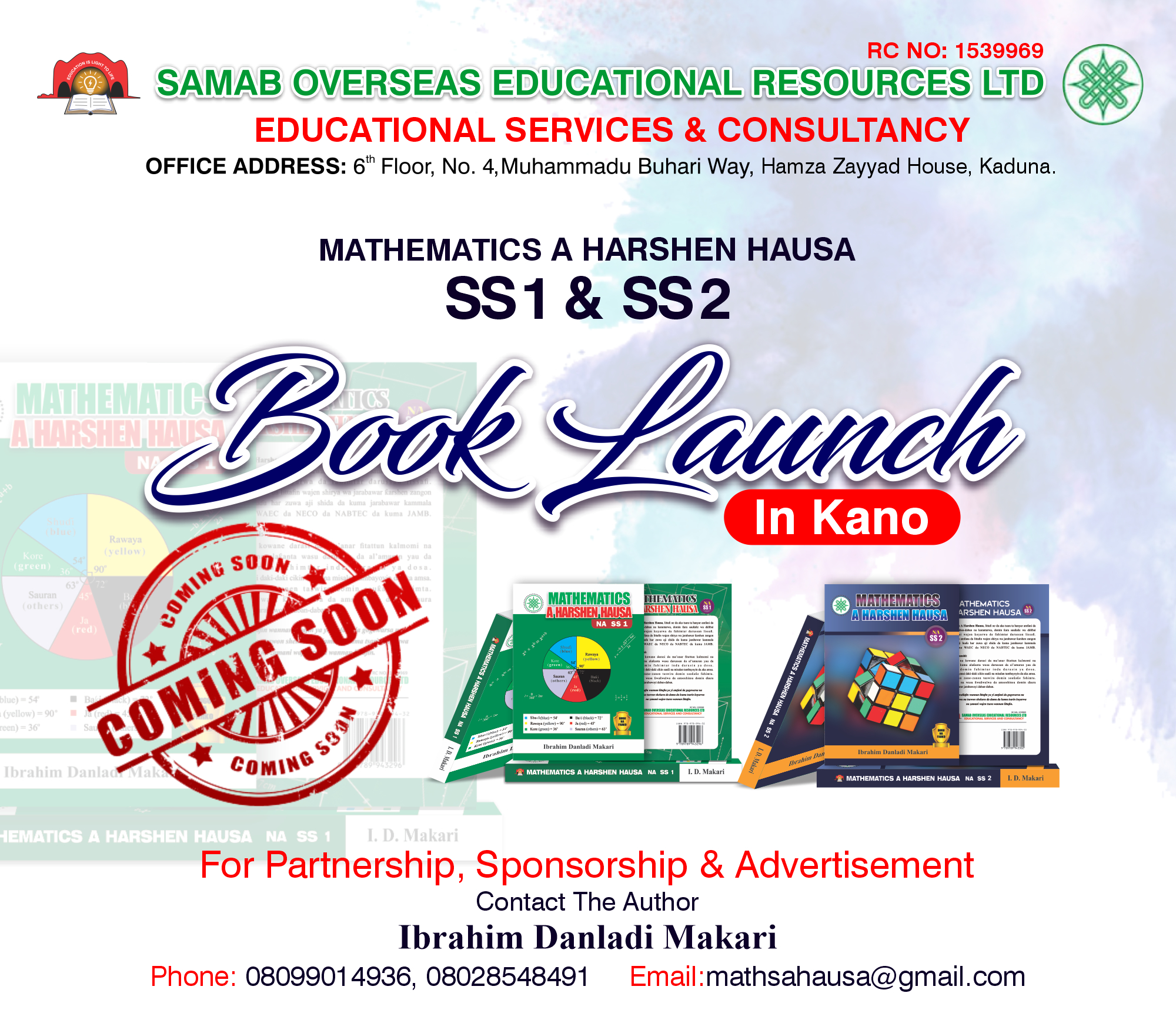 KANO FOCUS reports that commission's Deputy Director of Legal and Prosecution, Aisha Habib announced this on Thursday at Financial Crime Reporting Workshop organised for some selected journalists in Kano.
While giving the breakdown of both civil and criminal convictions achieved by the Kano Zone Mrs Habib said they have had 160 criminal convictions losing only two and 180 civil convictions losing only one in Kano State. She added that this put the conviction rates at over 90 per cent.
The EFCC counsel also listed a series of challenges that stalled financial crimes prosecutions amongst which are unwarranted frivolous acts of defendant counsels, constant cases adjournment and elevation or transfer of judges.
She said one of the difficulties they face while prosecuting financial crime is also unavailing of the identity of individuals behind some criminal transactions.
Mrs Habib hinted that although Section 6 of the Commission's laws empowered them to investigate and prosecute persons suspected to be holding illegal money and properties, it is, however, highly difficult to get the original person behind illicit transactions.
Speaking, the commission's chairman, Abdulrasheed Bawa declared that the EFCC recorded 3, 440 convictions on financial and cyber crimes across the country from January to November 2022.
The chairman, who was represented by the Kano Zonal Commander, Farouk Dogondaji, also stated that the commission will work to ensure the enforcement of the Electoral Act as the 2023 general elections approach.
"In terms of prosecution of cases in court, I am glad to inform you that, between January and November 25, this year, EFCC recorded 3440 convictions. The potentials for improvement are good as more ongoing cases are concluded in the remaining four weeks of the year.
"Remarkable as this feat is, we are not resting on our oars. We believe there is still a lot to be done which is the reason why we are actively seeking the support of all stakeholders, including the media," he stated.
He also said: "On our part, we are working in close collaboration with the Independent National Electoral Commission (INEC), and other stakeholders to preserve the integrity of the electoral process. We will ensure that the Electoral Act is fully enforced and those who seek to influence voters through financial inducement are brought to justice."
He described journalists as critical allies who are at the workshop to improve their capacity to be able to help in the fight against cyber and financial crimes in the country.
Others who spoke at the occasion include the commission's spokesperson Wilson Uwjaren and Dele Oyewale.
Huawei names Computer Lab after Umar Garba Danbatta
Nasiru Yusuf
A computer lab, constructed by Huawei Technologies and commissioned at the weekend to serve the community of Koguna Town of Makoda Local Government of Kano State, has been named "Prof. Umar Garba Danbatta Computer Lab".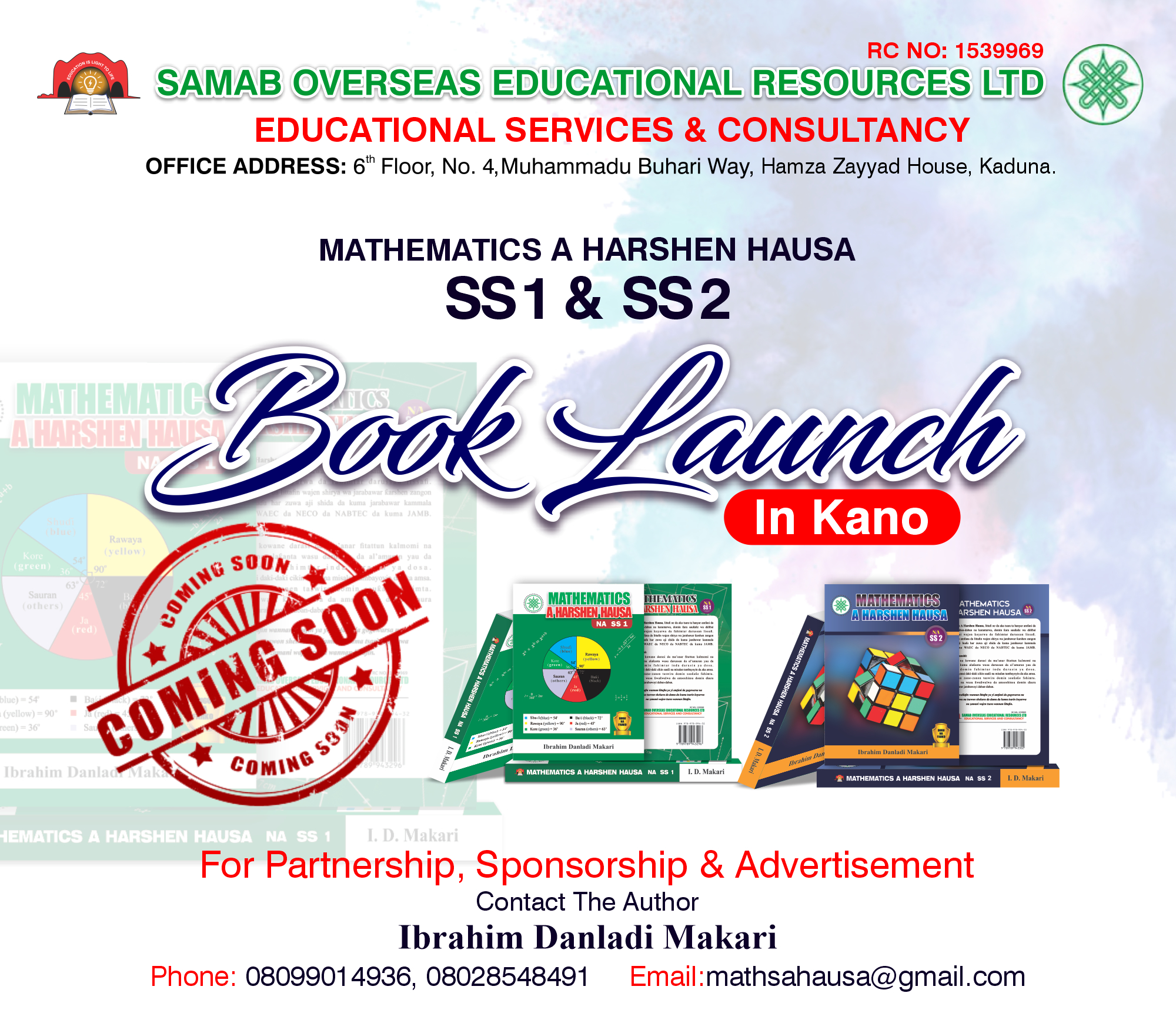 KANO FOCUS reports that Director, Public Relations of Huawei Nigeria, Lola Fafore, said at the commissioning, which was witnessed by the Executive Vice Chairman of the NCC, Prof. Umar Danbatta, and the District Head of Makoda, Alhaji Labaran Abdullahi, that the project was among the company's contribution to Nigeria as part of its corporate social responsibility. Fafore assured that Huawei will continue to promote digital inclusion, primarily through the provision of access to technology.
"Huawei has been operating in Nigeria for over 22 years now and we can say that Nigeria is a great country filled with many great talents and potential. We love the Nigerian people and are happy to always give back through Corporate Social Responsibility initiatives such as this,"
"Huawei is therefore constantly making more effort in terms of connectivity, applications, and skills transfer to promote digital inclusion for all. This is in line with Huawei's mission to bring digital services to every person, home, and organization for a fully connected intelligent world. As part of our contribution to this great nation, we believe in making technology accessible to all. Technology should not be for the few, but for everyone," she said.
In appreciation of naming the centre after him and donating to the community, Danbatta commended Huawei Nigeria Limited. He also thanked the company for the central role it has played in the development of the telecommunications industry in Nigeria.
"This computer laboratory was built through a huge donation by Huawei. And Huawei is a household name in Nigeria. They provide and manage services for major telecommunications companies in Nigeria. They are dominant in that sector. I can't imagine the state of telecoms in Nigeria without the invaluable role that Huawei is playing in the country," Danbatta said.
Traditional ruler of Makoda who doubles as Barayan Bichi, poured encomiums on the donors and the NCC boss, whose philanthropic disposition attracted the gesture to the community.
He said Danabatta has been making invaluable contributions to the development of our communities, the state, and the nation at large. The community leader stated that Danbatta has implemented many philanthropic and people-oriented projects in his Danbatta community in addition to his strides in driving the development of ICT adoption and usage, through numerous initiatives as the country's Chief Telecoms Regulator.
Those who attended the commissioning ceremony include, the Vice Chairman of Makoda Local Government, Alhaji Yusif Bala, the Director of Human Capital and Administration of NCC, Barrister Usman Malah, the Chief of Staff to the EVC, Malam Hafiz Shehu, and the Controller, NCC Zonal Office in Kano, Malam Shuaibu Swade among others.
Childhood killer diseases: New Incentive sets to immunize 1.5 million infants in 2023
Nasiru Yusuf
An International Non-governmental Organization, New Incentive – All Babies Are Equal, NI-ABAE has set a target to immunize about 1.5 million infants against childhood killer diseases in Nigeria in 2023.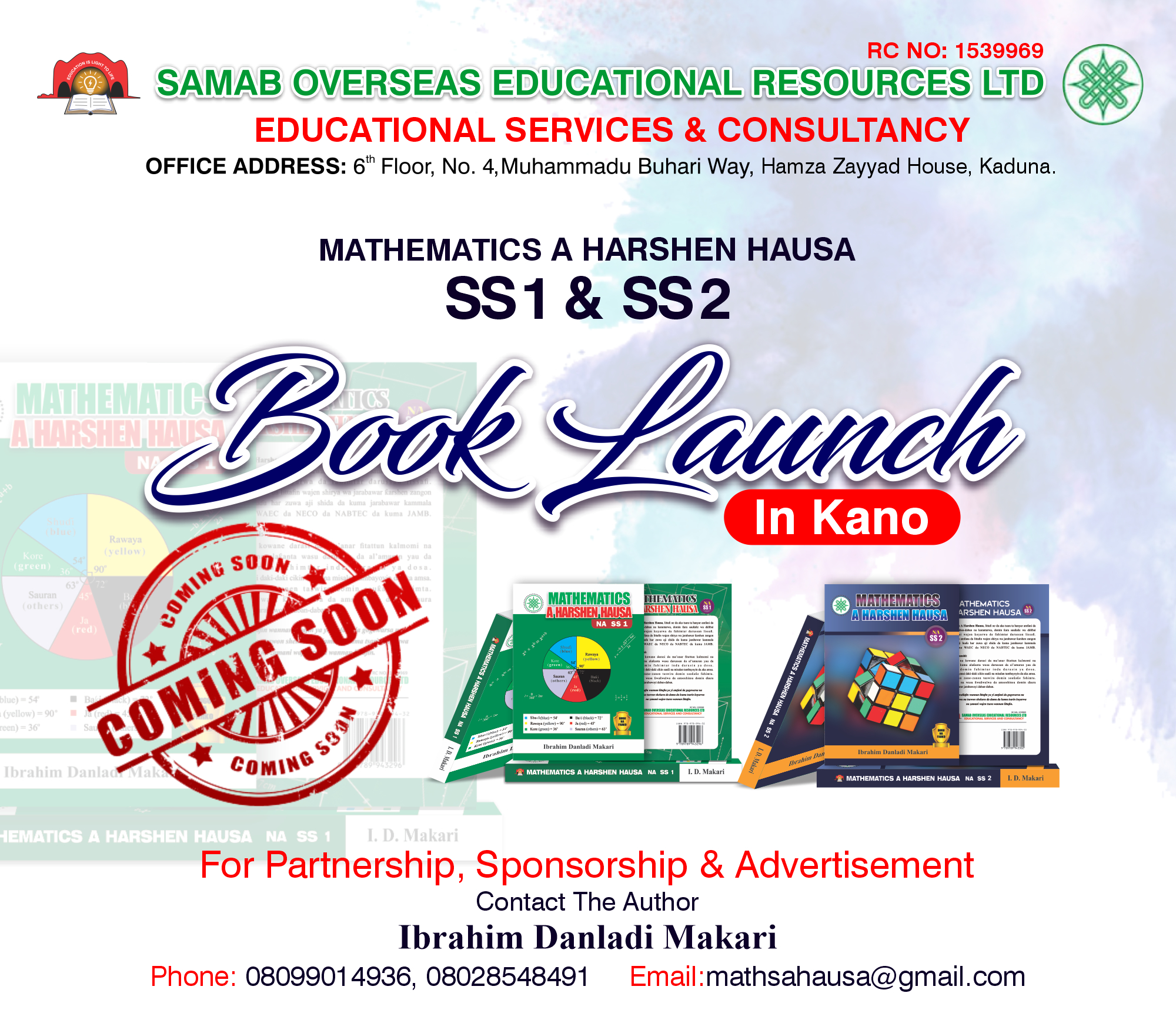 KANO FOCUS The Group's Stakeholders Relation Director, Nura Muhammad made this known while addressing newsmen shortly after it bi-annual joint stakeholders meeting with stakeholders from North East held in Kano.
Muhammad said it intend to expand and reach the infants within the 11 Northern states where it is implementing the program.
According to him, "NI-ABAE started in 2017 in Katsina, Zamfara and Jigawa States. In 2020, they expanded to Sokoto and Bauchi. Till date, the program has enrolled over 952,138 infants and disbursed over 2.36 billion in Conditional Cash Transfer to caregivers. An independent randomized control trial of NI-ABAE (2017 – 2020) found that the program increases the likelihood that children would be fully immunized by 27 per cent and increases rates of individual vaccinations by 14 to 21 per cent.
"Additionally, the research found that the program contributed to improved timeliness of vaccines as well as improved knowledge of and attitudes towards vaccines among caregivers.
"NI-ABAE encourages each round of vaccines included in nigeria's routine Immunization schedule. Small cash incentives are distributed to beneficiaries during each of the six routine Immunization visits, conditional on infants receiving, BCG (Newborn), PENTA and PCV (6, 10 and 14 weeks) and MCV vaccines (9 and 15 months). Though these vaccines are the ones minimally required to receive the incentive, all vaccinations in the routine Immunization schedule are encouraged. The caregiver receives N500 for all visits except for the 9-month visit where the incentive is N2,000 upon receiving MCV 1.
"These vaccinations are provided at no cost to the caregivers through govt-supported clinics. The cash incentives help compensate for transportation cost, lost income, and waiting times while creating behavioural change through awareness creation on the benefits of Immunization.
"We create demand for routine immunization as well enlighten the caregivers on the importance of routine immunization in such a way that even when the conditional cash transfer is not there they will bring their infants to get vaccinated.
"So we are equally pushing for the states to ensure that they provide these vaccines so that when caregivers come they get their infants vaccinated.
"Currently, we are implementing in six states namely Katsina, Jigawa, Zamfara, Sokoto, Bauchi and Gombe. And we are planning to extend to Kano State between now and December. By the first quarter of next year, we will also extend the program to four more states of Kaduna, Adamawa Taraba and Kebbi. We want to be in 11 states which cut across North East and North West by mid next year. And to also enrol 1.5 million infants throughout the year," the NI-ABAE Stakeholders Relation Director, Nura Muhammad however stated.
In attendance at the stakeholders meeting include Commissioner of Health, Permanent Secretaries of Ministry of Health, Executive Directors of State Primary Healthcare Centre Development Agency, among others.