Kano 2023: Governorship Candidates roll out policies, programmes at Mambayya town hall meeting 
Governorship Candidates in Kano have rolled out different programmes and policies for the betterment of Kano state.
KANO FOCUS reports that the contestants made the presentation at a Townhall meeting with Governorship Candidates organised by the Centre for Democratic Studies in collaboration with KANO FOCUS, media houses and other Non-Governmental Organisations held at the Sa'adu Zungur Auditorium, Mambayya House, Kano.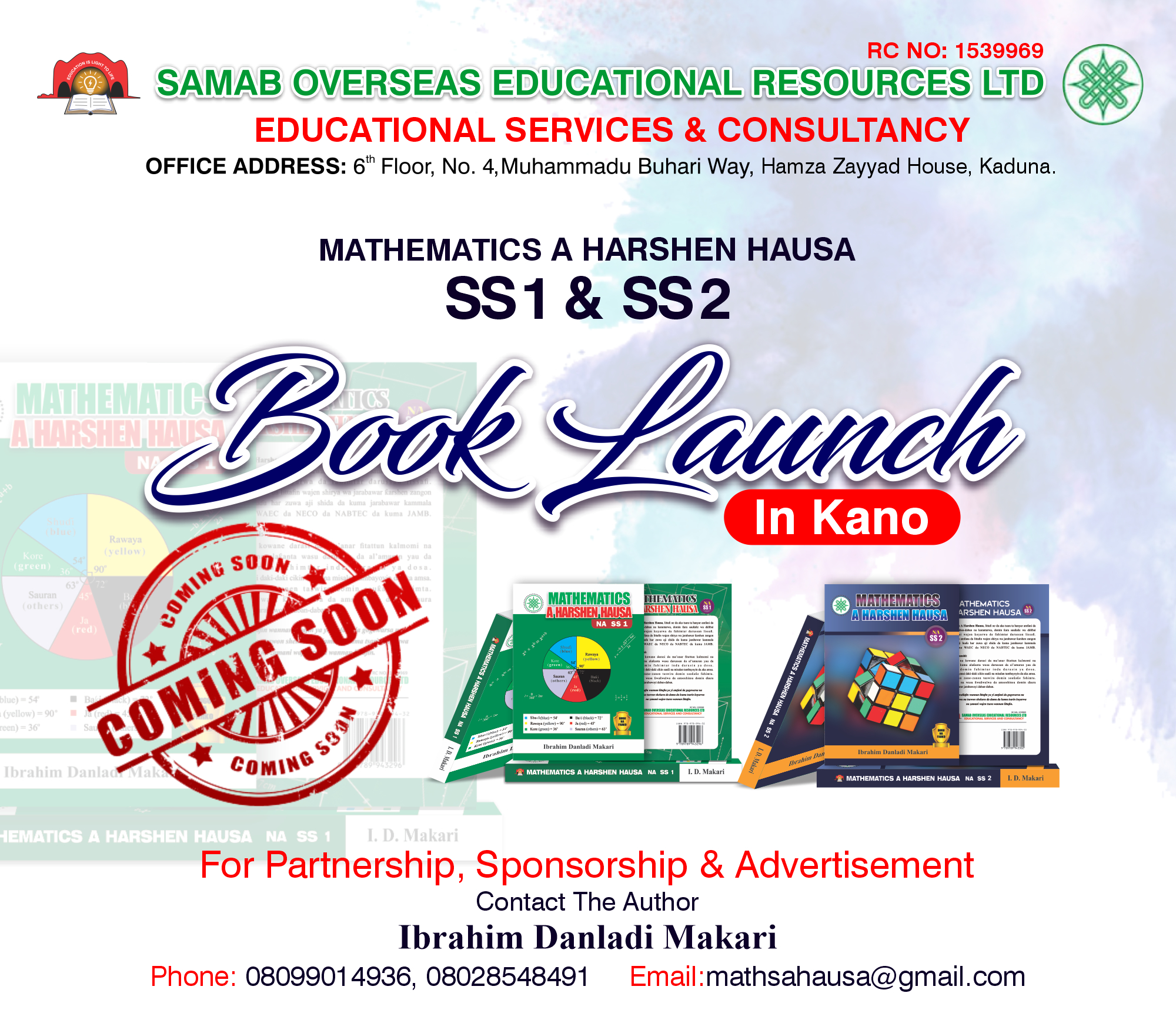 In his presentation the Kano State Deputy Governor and All Progressives Congress governorship candidate, Dr Nasiru Yusuf Gawuna pledged to sustain and consolidate the security and peace enjoyed in the State when elected in the forthcoming election.
"Security brings development and prosperity to the society, therefore we would increase partnership with the security agencies in order to ensure that Kano people continue to coexist in peace and harmony," he said.
Gawuna added that his administration would also sustain the development in education through the provision of infrastructure, retraining of the teachers and strengthening of the curriculum with vocational skills, entrepreneurial programmes and community participation.
He also said his administration would tap from the Solid Minerals Kano is endowed with as the effort will create jobs and increase internally generated revenue.
The Deputy Governor also promised to continue to support youths and women through empowerment programmes that will make them more productive.
He however assured to give attention to the Health, Water, Agriculture and Environmental sectors.
Sha'aban pledges to financial autonomy to local government
The Action Democratic Party (ADP), governorship candidate, Sha'aban Ibrahim Sharada has promised to grant full financial autonomy to the 44 Local Government Areas if elected as governor.
While presenting his manifesto, Sharada promised to revive the local government administration system in the state to make them functional, viable, free of interference.
He added that "I will revive the system to make it more accessible to the people living in the rural areas to reduce urban migration.
"My government will fight bribery and corruption; I will review existing data of Kano schools, students, staff, and others, in order to improve the sector.
"Our first budget priority will be on education by giving it the highest allocation to provide a conducive atmosphere for learning."
Speaking on Health, he said: "We will enhance the allocation to the health sector and upgrade the Primary Healthcare Centers in all the 44 Local Government Areas and employ more community health workers."
PRP governorship candidate rolls-out 7 Points Agenda
The gubernatorial candidate of People's Redemption Party (PRP) Salihu Tanko Yakasai has rolled out a seven-point progressive agenda ahead of the 2023 general elections.
The seven-point agenda is focused on Economic growth, Education, Water, Health, Infrastructure, Public Reform, and Security.
He said: "Our administration will focus more on critical infrastructures such as drainages to avoid flooding in the state.
"We will digitalize the public sector by introducing technology in administering the affairs of the state.
"We shall clear pension debts and also grant local government autonomy.
"Promotion of government workers will be based on merit and all government parastatals will be in a single location for easy access to the public institutions."
Yakasai also promised maximum security by checkmating daily activities of commuters including residents.
"We shall install CCTV and other surveillance equipment in all nooks and crannies of the state," he added.
Fielding questions from participants on inclusive governance, the PRP governorship candidate assured that PRP will promote inclusive and youth participation in governance.
Muhammad Abacha pledges 500 Megawatts of Electricity
On his part the People's Democratic Party (PDP) candidate, Muhammad Sani Abacha pledged to provide 500 megawatts of electricity to address the issue of power in the State.
Abacha said the 500 megawatts of electricity will help to revamp the industrial sector and create employment for the teeming unemployed youths in the state.
Talking about other sectors of the economy, he said: "We will introduce sustainable agriculture through modernization and mechanization that will improve irrigation farming and ensure access to agricultural finance.
"On education, we will create more facilities, provide instructional materials, training of teachers to enhance their capacity, and also support skill acquisitions."
Abacha said Kano State cannot continue to rely on Federal Government allocation when it has the potential to generate over 20 billion internally generated revenue; we will make that happen through digitalization.
"Our development master plan for Kano will make it one of the best states in Nigeria," he added.
Other candidates who spoke at the occasion include Malam Ibrahim Khalil (ADC), Bala Muhammad Gwagwarwa (SDP), Sani Mahmud (AAC) and Aishatu Mahmud (NRM).
2023: Tanko Yakasai raises alarm over plot to rig presidential election
An elder statesman Alhaji Tanko Yakasai has raised an alarm over a plot by some undemocratic elements to manipulate the results of the forthcoming presidential election with its attendant consequences.
KANO FOCUS reports that the politician raised the alarm in a press statement titled "Reflections of a 98-Year-Old Patriot: A Message to Those Planning to Rig the Elections" issued to journalists on Sunday.
He explained that his fear was rooted in the fact that "when people are consumed by their inordinate desires, they become blind to the bigger picture."
The former Special Adviser to late President Shehu Shagari said, "My concern is not for myself, but for Nigeria and its people. I believe that for Nigeria to properly care for its teeming God-given population everyone in the country must live in peace and harmony".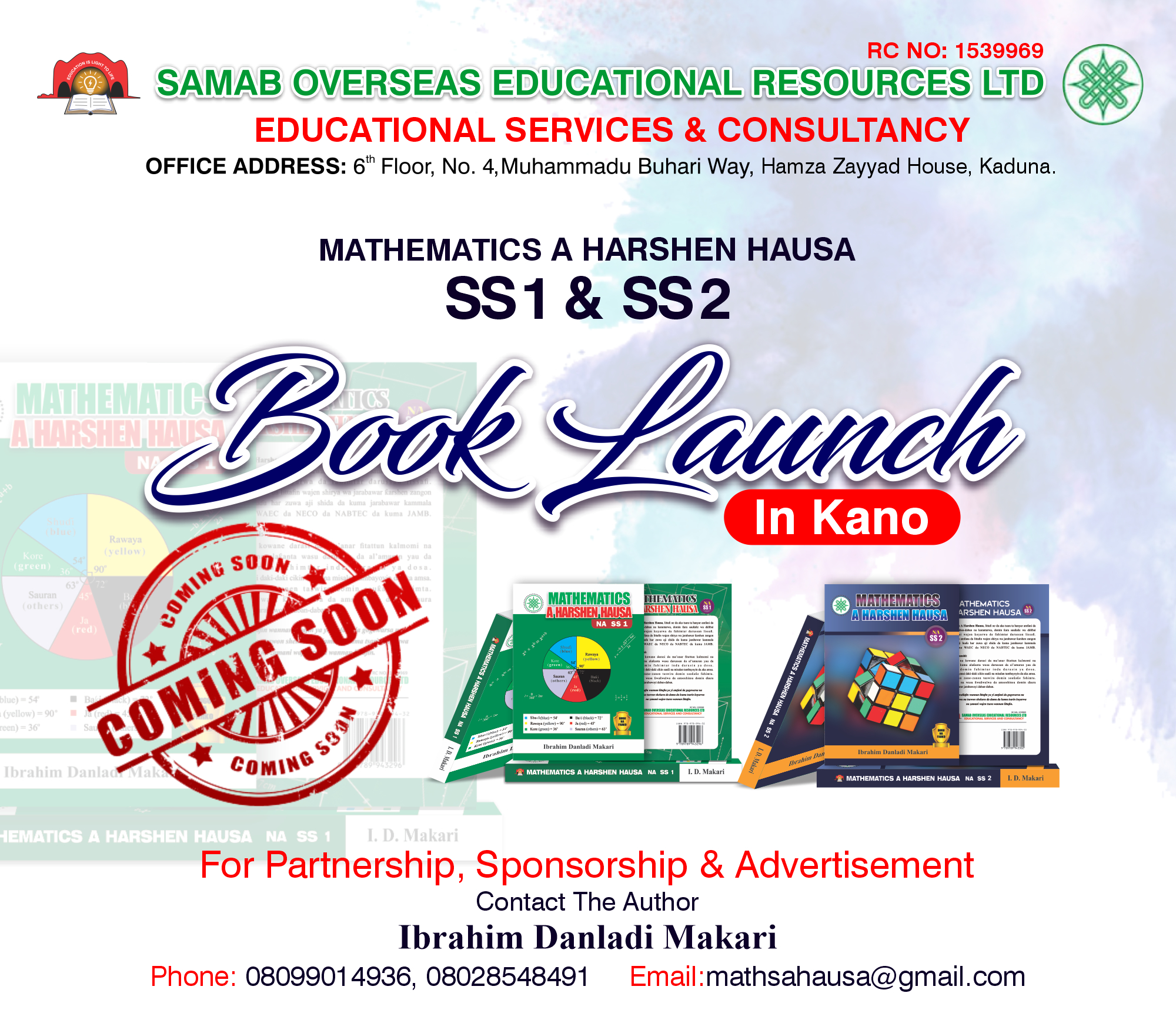 Yakasai in the signed statement said "Those who prioritize winning the upcoming elections at all cost may not understand my concern for the survival of Nigeria and its people, which only stems from my patriotism"
He lamented that "Unfortunately, there are unpatriotic individuals who are solely focused on their own selfish and narrow interests and do not care about the future of the country and its people. "
Yakasai's strong-worded statement reads in parts: "I have been pondering on what motivates those who plan to rig or scuttle the upcoming elections in Nigeria and particularly the presidential election. Do they believe they can do so without consequences?
"In 1966 when the first attempted military coup was made. I was at that time the national publicity secretary of the Northern Elements Progressive Union (NEPU), secretary of the Northern Progressives Front, and deputy national president of the Nigerian Youth Congress, during which I witnessed the tragic events of the 1966 coup attempt, in which late Chukuma Nzeogwo and his other misguided associates assassinated Sir Abubakar Tafawa Balewa our first and so far the only prime minister for Nigeria.
"Sir Ahmadu Bello the Sardauna of Sokoto also the only premier of northern Nigeria, Brigadier General Zakariya Maimalari, Colonel Yakubu Pam, Colonel Kur Muhammad and other military officers were murdered by the coup plotters.
"I was also present during the Kano riot, which was a response to the murders of Abubakar Tafawa Balewa and others I mentioned earlier. That tragic event resulted in the loss of many innocent lives and took place in various parts of northern Nigeria. The exact number of casualties, both military and civilian, has yet to be determined.
"From this tragedy, I learned that when people are consumed by their inordinate desires, they become blind to the bigger picture. This is why I want to advise those considering manipulating the results of coming presidential elections not to take any actions that could plunge our nation into catastrophe.
"At 98 years old and as the only surviving child of my parents, with only a few relatives, all I have are my children and grandchildren. I am a billionaire, not even a businessman. My concern is not for myself, but for Nigeria and its people.
"I believe that for Nigeria to properly care for its teeming God-given population everyone in the country must live in peace and harmony. While some may not share this patriotic concern, it is born from my patriotism and desire for the survival of Nigeria and the well-being of its people.
"There are those who are only concerned with their own selfish interests and unconcerned about the country and its people. Such people are carloads and unpatriotic.
"Furthermore, it is crucial that Nigeria develops in order to properly care for its burgeoning population. This can only be achieved if the country remains United, peaceful and harmonious. Those who prioritize winning the upcoming elections at all costs may not understand my concern for the survival of Nigeria and its people, which only stems from my patriotism. I can assure all that this concern is genuine.
"I am in politics for patriotic reasons, not personal gain. Unfortunately, there are unpatriotic individuals who are solely focused on their own selfish and narrow interests and do not care about the future of the country and its people.
"But there are many Nigerians who are only concerned about the country's prosperity and of its people but who are concerned about peace and harmony as well as the peaceful coexistence of the over 200 million of its people and humanity.
"I, therefore, urge patriotic citizens to rise in defence of our motherland and its future not to allow the tiny misguided minority among Nigerians who are not looking at the greater picture of the country.
"We should together engage in a cooperative understanding of doing our utmost endeavours and synergy to save the country and protect its future."
Organisation trains youth leaders on peace, mediation
A Non-Governmental Organization (NGO), Youth Action for Peace, says it has trained youth leaders in Kano on peace and conflict mediation to promote peaceful co-existence.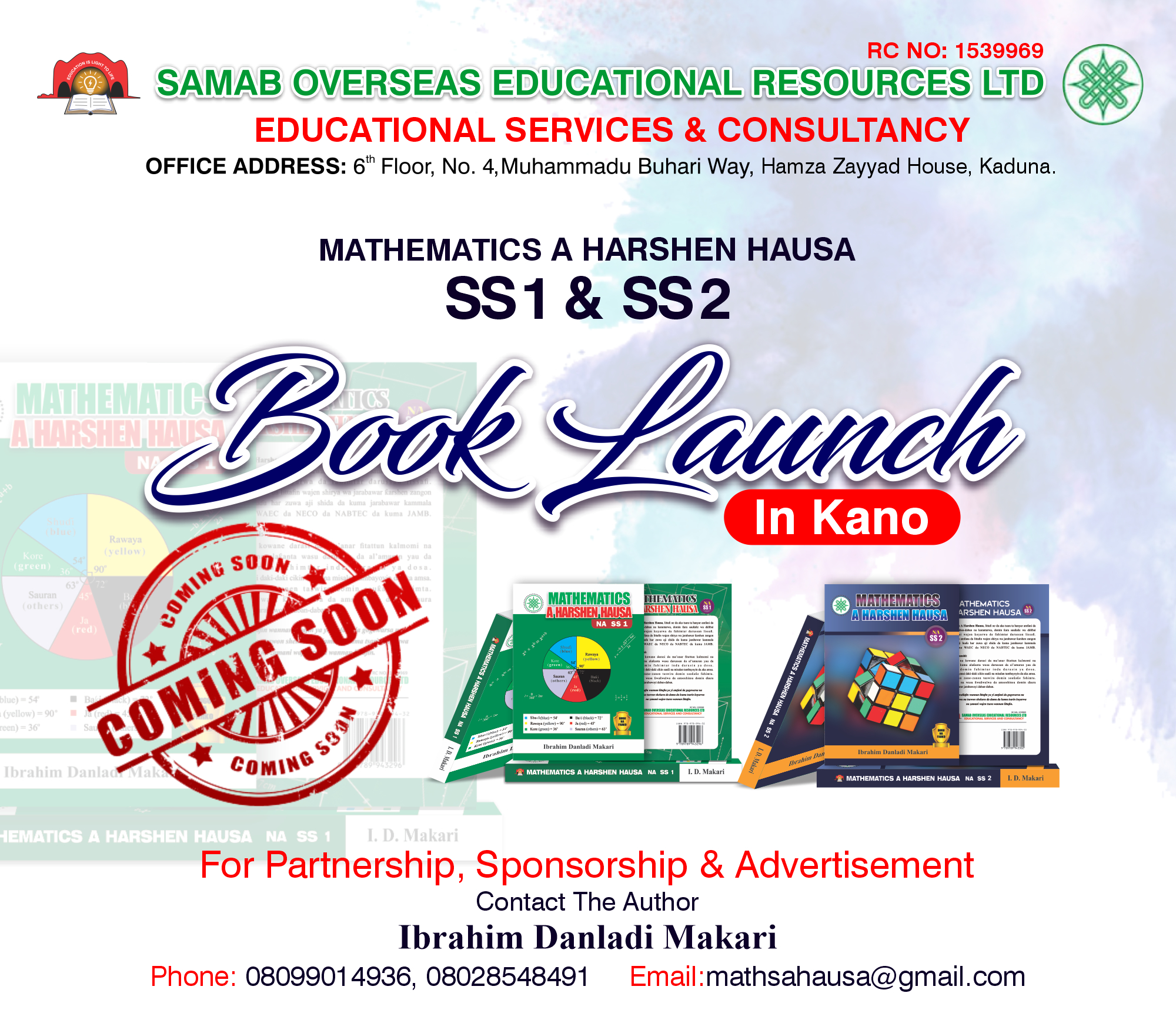 KANO FOCUS reports that the Lead Trainer, Barrister Comfort Usman, said that the training was organised in collaboration with MacArthur and Ford foundation and was aimed at training youth leaders on how to prevent conflicts.
According to her, the training is to increase the capacity of young peace builders to be able to mediate and promote peace in Kano and the country as a whole.
Usman, who emphasised the role of youths in nation building, said that with the training, youth leaders would be equipped with skills of mediation and conflict resolution.
"Youths are agents of peace, if properly trained, they will lead peace efforts successfully," she explained.
Barrister Usman said that the training was strategically placed on dates close to general elections.
She urged youths to be agents of peace rather than destruction.
The lead trainer called on youths to shun violence and be their brothers keepers.
Earlier, the coordinator, Youth Peace Security Network, Kano, Barrister Nura Ahmad, said the exercise would go a long way to teach young people what conflict was all about and how they could live together as one.
He urged the participants to pass down the knowledge to young persons in their communities.
Ahmad also called on Nigerian youths to shun any form of violence and all manners of electoral malpractices in the 2023 General Elections and beyond.
A participant, Aisha Abubakar, said the training had helped her to understand the importance of peace and how to be a peace mediator.
Another participant, Ismail Auwal, said knowledge gained from the training would help them to mediate or handle crisis when the need arose.
He also called for peaceful co-existence among Nigerians.
KANO FOCUS reports that after the training, Kano Youth Mediators Network was inaugurated.
Late Emir of Dutse: An embodiment of national unity – NRO
Aminu Abdullahi
The Northern Reform Organisation (NRO) says the late Emir of Dutse, Dr Nuhu Muhammad Sanusi led the Dutse Emirate Council for 30 years exhibiting the attributes of selflessness, accommodation and peace throughout his domain. 
KANO FOCUS reports that the NRO Director of Publicity, Malam Mahmud Adnan Audi made these declarations in a condolence message to the Dutse Emirate Council, the government and people of Jigawa State following the demise of the respected monarch yesterday.
Adnan said the monarch also treated indigenes of other states in the Jigawa State Capital as sons and daughters of the state.
He noted that the late Chancellor of the Sokoto State University also provided good counsel to the successive regimes in the state resulting in the effective maintenance of peace and the provision of infrastructure.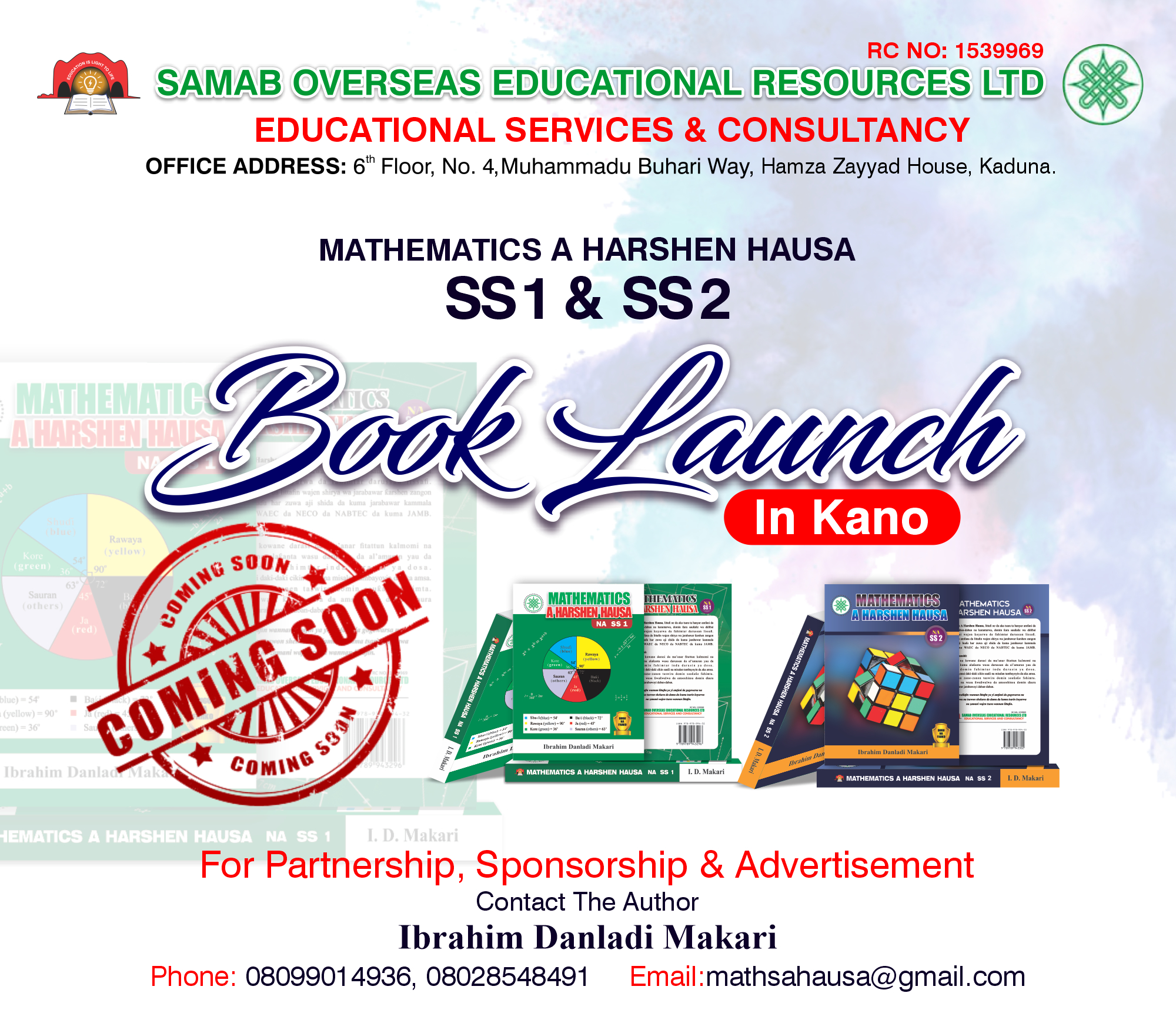 Adnan prayed Allah  to forgive the monarch's infractions and provide him a space in Aljannah.