Why Nigeria is yet to be food secured – Prof. Miko
A University Lecturer with Agronomy Department, Faculty of Agriculture in Bayero University, Kano, BUK, Sani Miko has listed factors responsible for why Nigeria is yet to be food secured.
KANO FOCUS reports that Miko who categorized the factors into Internal and external policy challenges undermining the nation's food security, said they include inadequate funding for the agricultural sector, threat of climate change for sustainable agriculture, insecurity of agricultural land and investments, insufficient value addition and agro-industrial processing facilities and low agricultural export among others.
The Varsity Don stated this while delivering a paper titled, "Policy Challenges To Food Security in Nigeria" during an annual Ramadan lecture organized by the Islamic Forum of Nigeria National Headquarters in Kano.
According to him, "Indeed, there are numerous challenges that prevented the Nigerian agricultural sector from attaining its full potential. They can be categorized into Internal and external policy challenges undermining food security in the country. The chief among them are as follows: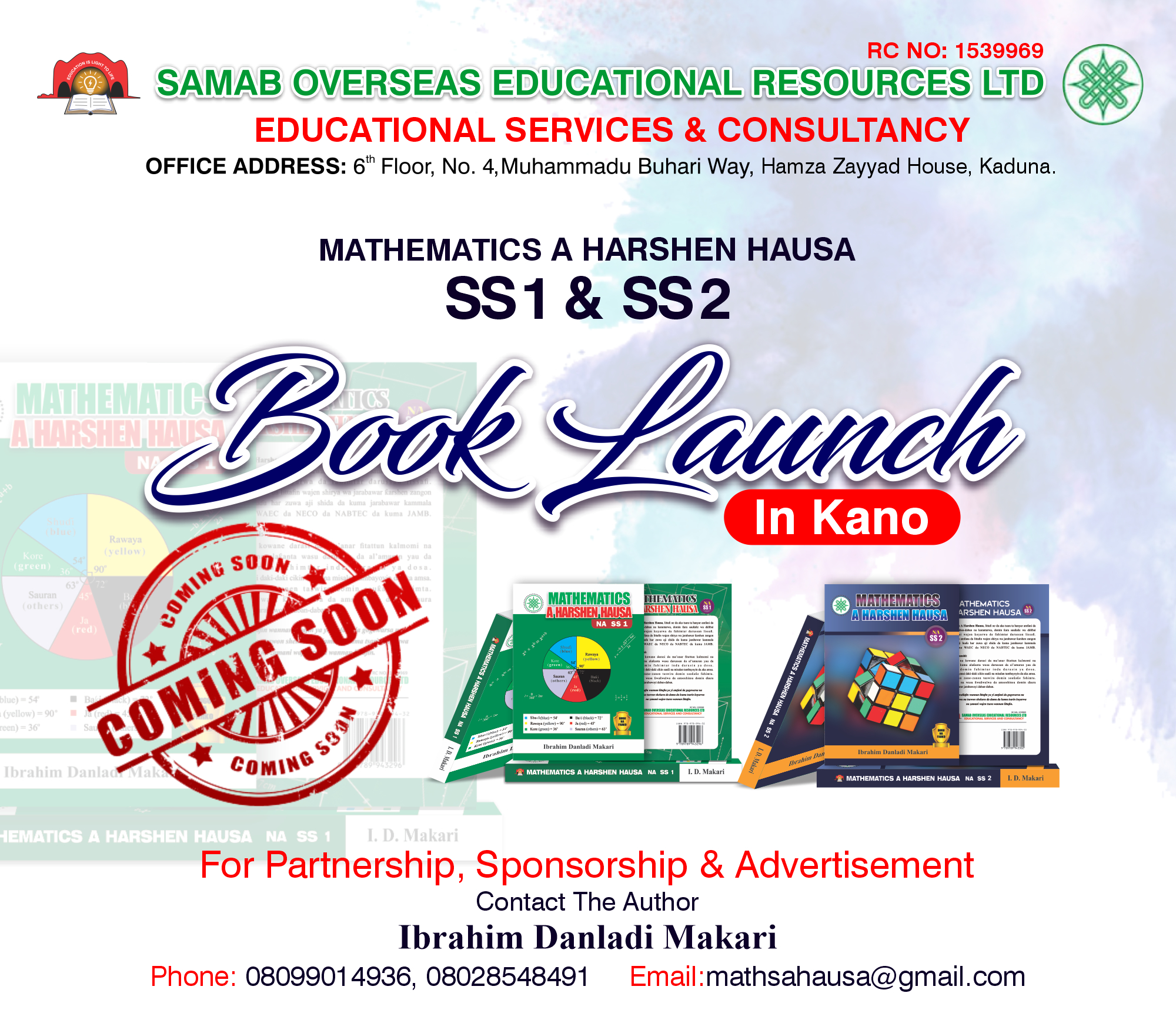 "Inadequate funding for the agricultural sector. Funding is inadequate to drive agricultural development in Nigeria. Achieving agricultural transformation would require funding beyond what the current budgetary allocation would provide. Over the years, Agriculture receives low investment from both State and Federal Governments. Example, Federal Government made budgetary allocation of between 1.3% and 3.4% to Agriculture in annual budget from the year, 2000 to 2007. In the year 2017, combined expenditure of the federal and state governments showed they spent only 1 .8 percent of their total annual budget to agriculture.
"Threat of Climate Change for Sustainable agriculture. This is negatively affecting the Nigerian agricultural sector while the policy response and the needed interventions to mitigate the impact has remained largely ad-hoc. Another factor is insecurity of Agricultural land and investments which is currently posing greater risk to agricultural production, processing, marketing and delivery of essential services. The menace of Boko Haram, Banditry and communal, farmers and pastoralists conflicts have devastated livelihoods and investments of hundreds of farming and pastoral communities.
"Low level of agricultural mechanization. The availability and accessibility of macro and micro mechanization equipment such as tractors, power tillers, planters, combine harvesters and others needed for land preparation and other agricultural activities is very low in the country. Another factor is inadequate rural Infrastructure. The capacity of the rural communities for massive agricultural production and on-farm processing has been constrained by inadequate road networks, power supply, irrigation infrastructure, storage and processing facilities.
"Poor extension services delivery: With an average of 1:10,000 extensions to farmer ratio across the country, farmers receive limited guidance and training in technology adoption. Also, limited access to affordable credit is another factor where farmers grapple with limited access to finance and high interest rates even with the interventions by the CBN.
"Similarly, issue of ineffectual synergy which relates to ineffective policy formulation and implementation structures at intra and inter-federal Ministries, Department and Agencies (MDAs) and weak synergy between federal and states MDAs. This has led to persistent inter and intra-agency rivalry in the sector.
"However, given the interdependent nature of international economic relations, it is unlikely that a country like Nigeria would be able to achieve its food security goal using its internal dynamics alone. For any country to be able to achieve its food security goal, it would need to think and act both locally and globally.
"This would need an adjustment of its relations with international, regional, and sub-regional institutions like the FAO, the European Union (EU), and Economic Community of West African States (ECOWAS). It would also require seeking the understanding and support of some countries, which may be negatively affected by some agricultural, food, and fiscal policies of Nigeria.
Demolition: Kano govt appeals N30bn compensation judgement
Nasiru Yusuf Ibrahim
The Kano State Government has appealed a Federal High Court judgement that ordered it to pay N30 billion as compensation to some traders for the demolition of their shops.
KANO FOCUS reports that a Federal High Court sitting in Kano and presided over by Justice Simon Anogede, had, while delivering judgement in the case filed by the Traders Association, said what the government did was barbaric and unconstitutional.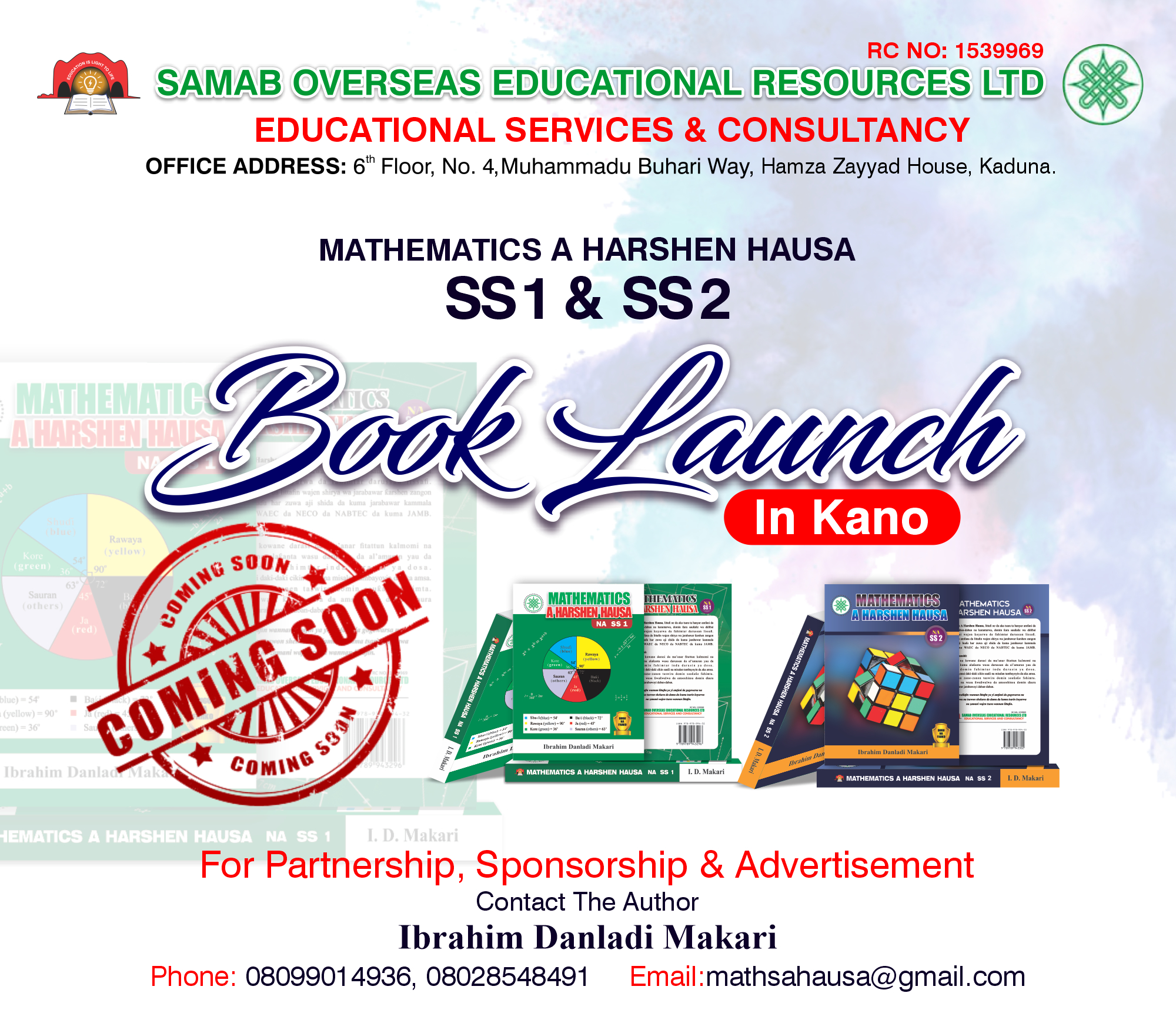 The court however awarded N30 billion as compensation to the traders, instead of the N250 billion they demanded from the government.
However, the Kano State government says it has appealed the judgement, which it described as miscarriage of justice.
Barrister Haruna Isa Dederi, the State Attorney General and Commissioner for Justice, explained that the court was not right in awarding judgement to the Traders Association because the Land Use Act is clear on the position of lands in every state.
He insisted that the court lacked the jurisdiction to even listen to the case because government is the sole owner of land, according to the Land Use Act.
ACReSAL plans to increase city parks to 50 in Kano, laments indiscriminate felling of trees
Nasiru Yusuf Ibrahim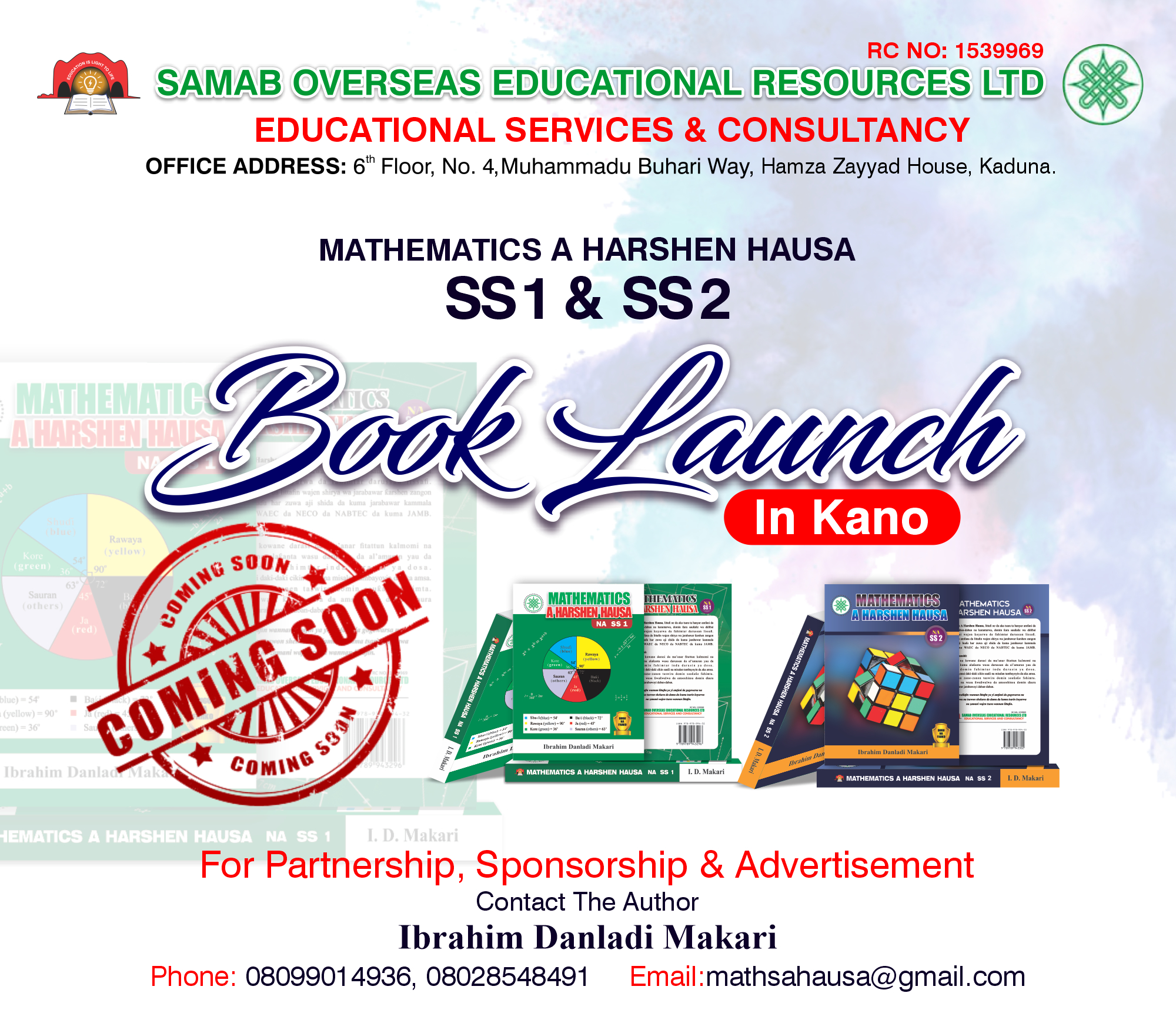 The Kano Agro-Climatic Resilience in Semi-Arid Landscapes (ACReSAL), has said that it will increase city parks to 50 in Kano.
KANO FOCUS reports that the Project Coordinator Dr Dahiru Muhammad Hashim made this known while addressing newsmen on Thursday in Kano.
He said the project is planning to recover and restore lost landscapes arising from natural causes and human activities.
"We are committed to addressing the environmental challenges that affect the state such as climate change, drylands, erosion and flooding, land degradation, and issues that affect the livelihood of communities which is mainly agriculture.
"The ACReSAL project is anchored on four broad components that speak essentially to the demand of the poor whose livelihoods have been distressed," he said.
Hashim also said that the ACReSAL project has drilled solar-powered boreholes and established tree nurseries in some local government areas of the state.
He said that the intervention would boost agriculture and improve the standard of living of the people while the tree nurseries would help to combat desertification and soil erosion.
He expressed the commitment of the state in improving and protecting the Kano environment with priority and attention to the sector on issues of biodiversity conservation and restoration of degraded lands.
"ACReSAL plans to undertake Erosion control work in Rarin, Dawakin Tofa and Bulbula/Gayawa, Nassarawa, and Ungogo Local government areas.
"Construction of water conservation structure and provision of minor irrigation facilities in 'Yartiti, Shanono, and construction of water conservation structure and provision of minor irrigation facilities in Fajewa, Takai Local government area.
"Establishment of 100ha individual farmer orchards and Woodlot plantations, 200ha of woodlot in communal forests and institutional plantings.
"440ha farmer-managed natural regeneration of indigenous tree species on individual farmlands and communal forests and promotion of climate-smart agriculture through FLID and CRF among others," he said
KANO FOCUS reports that the World Bank's 700 million dollar ACReSAL project is being implemented in collaboration with the federal government and the 19 northern states and the FCT was recently officially launched in Bauchi by Gov. Bala Mohammed, thus becoming the first among the participating states to unveil the project implementation.
The ACreSAL project is embarked on by the Federal Government to build community resilience as well as improve the sustainable productivity of its natural resources in Bauchi, Borno, Gombe, Jigawa, Kano, Katsina, Kebbi, Sokoto, Yobe, Zamfara, Federal Capital Territory (FCT), Benue, Nasarawa, Kogi, Plateau, Adamawa, Taraba, Niger, Kwara, and Kaduna.
These northern states including the FCT, the federal government said are faced by rapid desert encroachment ranging from severe to moderate and marginal.
Other incentives of the project are the strengthening of the environment for integrated climate-resilient landscape management, fighting issues surrounding desertification, drought, landscape degradation, and deprivation at community levels as well as resuscitating the sectors of agriculture, environment, and water resources.
Kano NIPR conducts AGM, Public Lecture
The Nigerian Institute of Public Relations NIPR Kano Chapter has set to elect new leadership of the institution in Kano during its annual general meeting
KANO FOCUS reports that this was contained in a statement issued by Mahmud Ibrahim Kwari the instituted's Kano branch chairman publicity sub-committee on Friday.
Mr Kwari said during the AGM a public lecture will be presented on the importance of Artificial intelligence (AI)
The event will be held today (Friday) the 29th of September, 2023 at the Tahir Guest Palace Kano.
,
The theme of the event is "Artificial Intelligence and Spin-Doctoring in Public Relations Practice in Nigeria: Prospects and Challenges"
The lecture will be presented by Professor Abdalla Uba Adamu of the Faculty of Communications, Bayero University.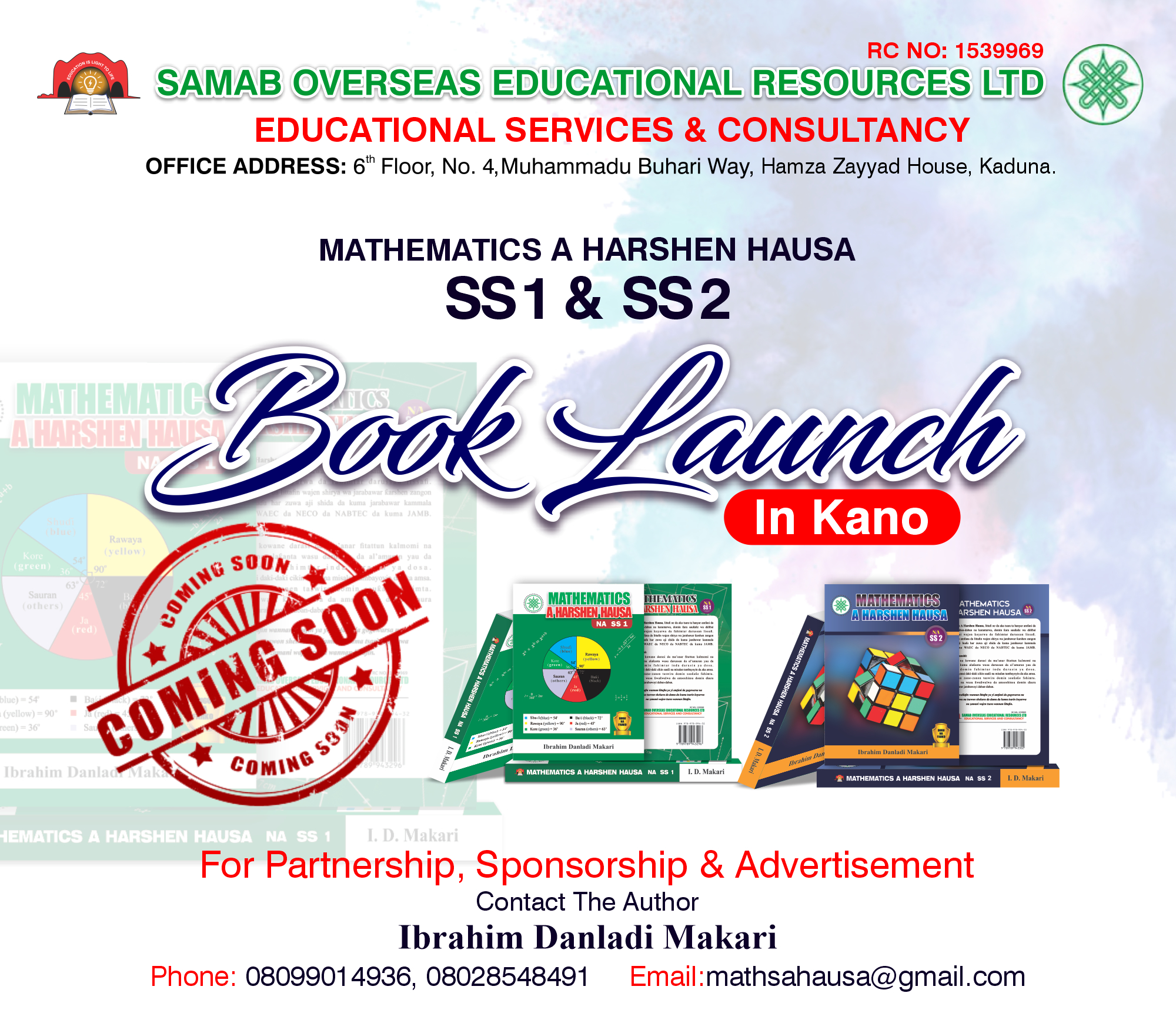 Also, the l public relations expert and the publisher of PRNigeria Malam Yushau Shuaibu will discuss the paper.
The Emir of Kano Alhaji Aminu Ado Bayero who chaired the contact and mobilization sub-committee of the event will be the royal father at the occasion.
Similarly, Former Kano state Governor, Senator Ibrahim Shekarau will chair the Occasion while the president of the Nigerian Institute of Public Relations Mr. Ike Neliaku, and the immediate past president of the Institute, Malam Mukhtar Zubair Siraj are expected to be in attendance.