Immunization awareness tackle measles cases in Kano, as cases rise in Neighboring states
Zulaiha Danjuma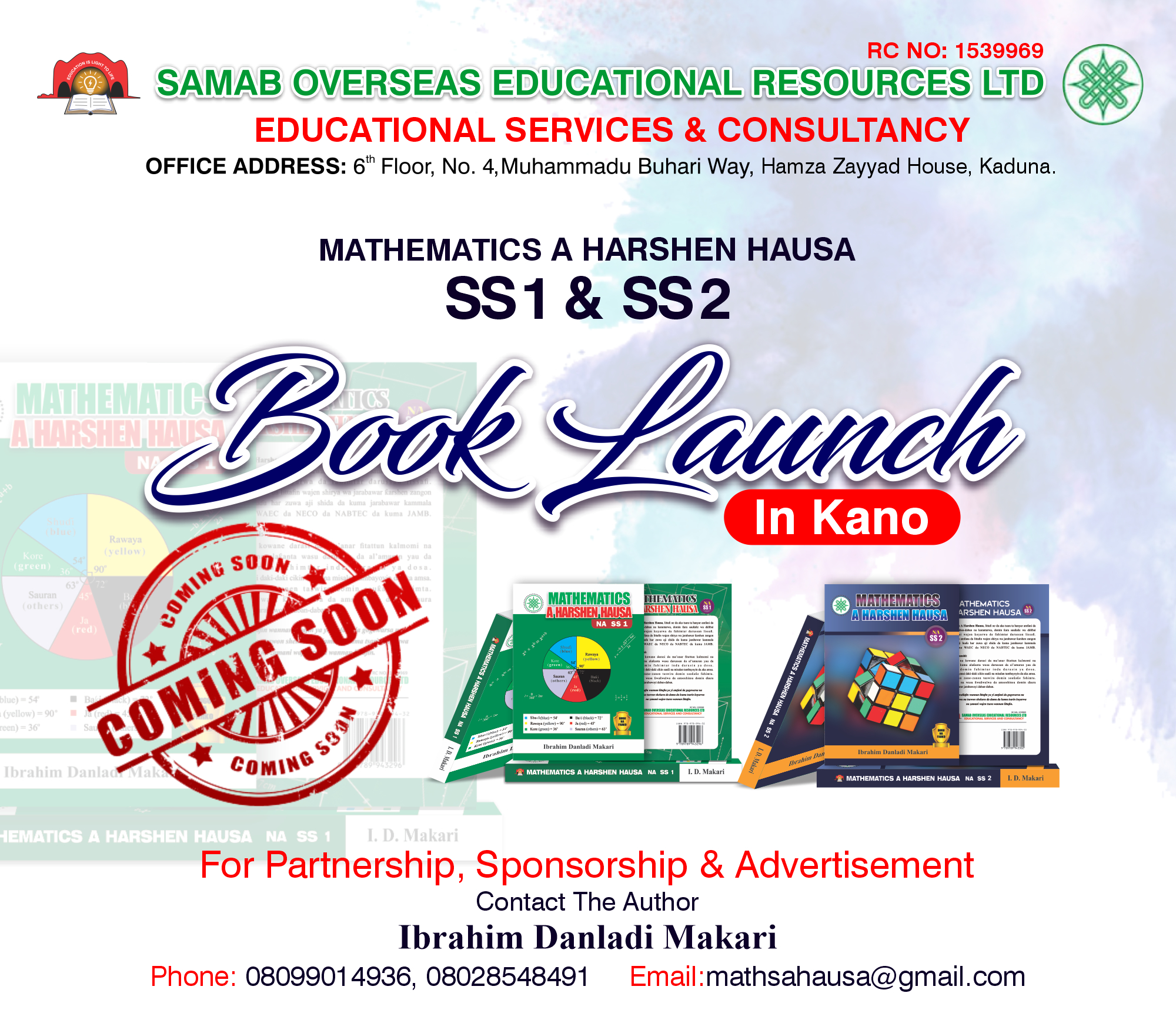 It's Tuesday morning around 8:30 am at the Kabuga Primary Healthcare Center. The PHC is filled with visitors. The waiting area in less than an hour was packed with people visiting the Primary Healthcare Facility.
Most notable is the crowd of nursing mothers and their babies sitting on branches inside the facility. Four Female healthcare providers took their seats in front of the crowd of babies and mothers.
At 12:15 PM the scene is not different at the Ja'in Primary Health Care Center either. It was immunization day.
Kano Focus reports, 150 to 200 children and mothers visit the Ja'in Primary Health Care Center daily for Immunization.
Vaccination is administered five days a week, from Monday through Friday at  the Ja'in  PCH.
According to the In-charge at the Ja'in primary health care center, Ahmed Adamu Diso the center saw the need to increase the number of times they attended to infants/toddlers in need of immunization due to the influx of patients to the center
"Before vaccination was done three times a week now it's been upscaled to 5 times to cater to the demand"
"The constant awareness raising and enlightenment of parents, especially mothers is the reason for the daily influx of patients we see for immunization" Mr Adamu said
Babies from birth to about age two are meant to receive several routine immunizations against vaccine preventable disease. Among these diseases is Measle.
What is Measles?
According to the World Health Organization, Measles is a highly contagious disease caused by a serious virus. The virus spreads through direct contact or through the air. It is solely a human virus, which is not found in animals.
Measles immunization is given at 9 months, recently second dose is introduced at 15 months this has proven to protect and prevent children from coming down with measles
Nigeria is ranked tenth among the top 10 countries with Global Measles Outbreak according to the United States Center for Disease Control (CDC)
In a situation report by the Nigerian center for disease control (NCDC) as of January 2022, Kano state had 9 suspected cases, without any laboratory confirmed case
However, neighboring states like Jigawa had 94 suspected cases and 19 confirmed cases, other states like Katsina, Kaduna, and Sokoto had 88, 18, 34 suspected cases and 6, zero, and 6 confirmed cases respectively.
Kano is one of the most populous states in the country with an annual growth range of more than 3%.
The NCDC January Measle situation report 2022 is the most recent report found on the official website of the NCDC.
Measles cases occur but are less severe
According to the second in charge of the Outpatient department (OPD), Ubaidu Alhassan Yahaya at the Ja'in Primary Health Care center; cases of measles are brought to the facility
"I can tell you that the cases of measles are brought in here from time to time"
"Measles cases are some of the likely epidemic cases we get at this facility" he said
However, the In charge of the PCH Ahmed Adamu Diso said the cases are not as frequent or severe as few years ago
"Due to the level of public awareness people now take immunization more seriously now unlike years ago"
"The cases we see now are not as much as before and they are less severe in terms of the degree of the disease due to the fact that the children may have gotten some level of vaccination prior to getting the Measles disease" he said
Regular, Timely immunization decrease the severity of Measles disease in Children
Ms Aisha Umar a mother to a 5-year-old girl who surfaced measle in April 2023 shared her experience with Kano Focus
Ms Umar said her daughter had fever for about three days accompanied with some rashes on her body
She added, that seeing her daughters condition getting worse she brought her to the Ja'in primary health care center
"When we got to the PCH, she was examined and we were informed she had Measles"
"After the diagnosis she was put on some medication and injections for 3 days" she said
Ms Umar went further to explain that her had daughter been immunized against Measles before she got the disease
"From the time of her delivery I had brought her to the PCH center to get fully immunized for about 9 months"
"That was why when she came down with Measles it was not severe, immediately after her medication for 3 days she was free from Measles"
"Her rashes wasn't that messy; it was mild because she had been immunized and the whole illness last about 3 weeks and she was well again" she said
Ms Umar added that her daughter's immunization prior to the illness was done free
"When I gave birth to her, she was given an vaccine shortly after her birth at no cost"
"All other times we came to the PHC for the doses of her immunization shots I paid no money at all"
Ms Umar went on to advise young and expectant mothers to come for their babies' immunization as the process cost nothing
Reduction of Measle cases in Kano
Compared to states like Jigawa, Zamfara, Kaduna and Sokoto, Kano state has seen a decrease in measle cases going by reports and statistics from the Nigerian Center for Disease Control (NCDC)
In 2019, the Epidemiological summary of suspected Measles cases from week 1 to week 52 of the NCDC showed Kano state having a total of 4,141 suspected Measles cases from week 1 to 52, while Kaduna had 1,821 cases, and Jigawa had 1,160 cases.
In that period Kano had 27 deaths, Katsina had 52 deaths, Kaduna and Jigawa had 14 and zero deaths respectively.
Also in 2021, the Nigerian Center for Disease Control in a situation report compiled from January through August 2021, shows Kano state having 121 confirmed cases of measle, 60.3 % of those confirmed cases were in children between the ages of 9 to 59 months
Jigawa had 48 confirmed cases, Katsina had 132 confirmed cases and Kaduna had 17 cases confirmed.
Conversely, in 2022 Kano state seemed to have recorded lesser cases both those suspected and confirmed to be measles in comparison to its neighbors Katsina and Jigawa state
The reduction in recording cases of measles, especially severe ones, is in the rapid education and awareness around the importance of immunization to expectant mothers.
Importance of Immunization in fighting Measles   
The Ward Technical officer/In charge of the Kabuga primary health care center, Yusuf Adamu Muhammad said to prevent diseases like measles starts from visits to the PHC
"This is part of the reasons why in the health talk session health workers have at with expectant mother the importance of immunization is emphasized"
"Being fully immunized as a child plays a major role in fighting most of these epidemic diseases" he said
Mr Yusuf added that, the Kabuga primary health care center health personnel engage in home visits as part of its huge awareness efforts on various vaccinable diseases like Measles to educate people on the importance of immunization and vaccination
"The community is constantly sensitized to take the children for their doses of vaccines at the appropriate time, to get that full immunization status"
"Even the adults in the community are encouraged to get vaccinated whenever a vaccinable disease has been recorded and people are advices to get the vaccine" he said
Mr Yusuf went further to explain to Kano Focus that as part of the PCHs preparedness strategies they envisage certain occurrence of diseases, especially those that are prune in certain weather conditions and they raise awareness about such conditions in the community
"When is cold, heat or raining season we go into communities to enlighten the community of best practices to adopt or things to avoid in other to keep safe" he said
On her on part, a disease surveillance officer, Zainab Aminu Graba at the Ja'in Primary Health Care Center said the center had recorded only 1 case of measles from the beginning of May
"The case was recorded on the 10th of may"
According to Ms Zainab, measles cases during the hot weather are not high
"We get more measles cases during cold weather, the case that we got last week was not a severe case, the girl received medical attention as was sent home" she said
However, Ms Zainab added that with every disease like measles the PHC follows strict documentation of patient and further monitoring of case through the Centers focal person who acts as the centers epidemiologist and takes cases of epidemic nature to the appropriate secondary health facility in the state
"When a case of measles or any other possible epidemic case is brought, we have a register where we take down details if the child, the parents' home address, contact numbers and other personal data for reference and monitoring" she said
Immunization is totally free and safe
The Ward Technical officer and In-charge of Kabuga primary health care said it is necessary for people to understand the importance of immunization
Mr Yusuf said immunization at Primary Healthcare Centers are absolutely free and of high quality
"Prevention is always better than care, people need to understand that immunization is free at PHCs"
"Some people have a misperception of the quality of the drugs at primary health care centers, but I would like to enlighten people that all vaccines in private hospitals are distributed from Primary health centers" he said
Mr Yusuf went on to say that immunization campaigns carried out by health institutions at the door steps of communities should be highly utilized as such exercise is at no cost to the community
"This door-to-door immunization campaigns caught nothing to the parents of these children, because health works go straight into homes to immunize children"
"Even coming to the primary health care center for immunization is free, nobody is asked to pay anything unlike private clinics" Mr Yusuf said
Mr Yusuf also called on community members to discard remorse about unsafe nature of vaccines
He noted that before any vaccine is approved for distribution it has passed through series of test both globally and nationally to ascertain the save nature of the vaccine before it is administered on patients
Myths hinder immunization exercise in some rural communities
According to the Kano state Epidemiologist Dr. Abdullahi Isah-Kauran Mata measles disease is a vaccine treatable condition and is one of the routine immunizations that can be accessed across all health facilities in the state
However, he noted that despite the fact that Kano has 1,300 hospitals, ranging from primary health centers across the 484 political wards up to the level of teaching hospitals who provide routine immunization which are readily available for parents to take their children
There are still some traditional beliefs that make people hesitate to take vaccines
"Vaccine hesitancy is a global issue, even In the most developed and educated or civilized people in the world, there are still people against vaccination"
"We call these people vaccine hesitate communities, in fact currently there are people campaigning against vaccines in developed countries"
"Literacy levels are also factors that hinder vaccination, because there are people who still don't believe in vaccines"
"The highest we can do is to sensitize them and correct the misconceptions and provide the services close to their door steps"
"It has become everyone responsible including the media to enlighten people to know that vaccines work and they prevent people from diseases and is the best way to take infectious diseases away" he said
Dr. Isah further called on parents to immunize their children as this will save them time and money as well as ensure their children's health.
Gov Yusuf rejects tribunal judgement, heads to appeal court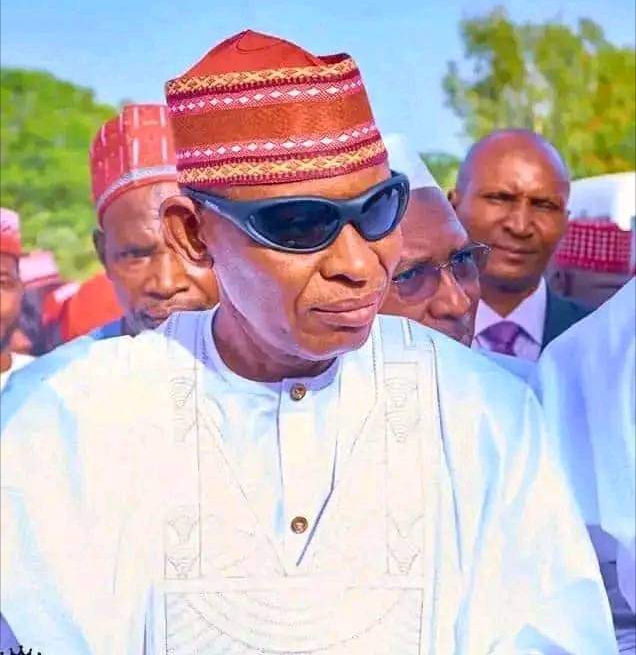 Nasiru Yusuf Ibrahim
The Kano State Governor, Abba Kabir Yusuf, has vowed to appeal the judgement of the governorship election tribunal which nullified his election and declared the APC candidate, Nasiru Yusuf Gawauna as the winner.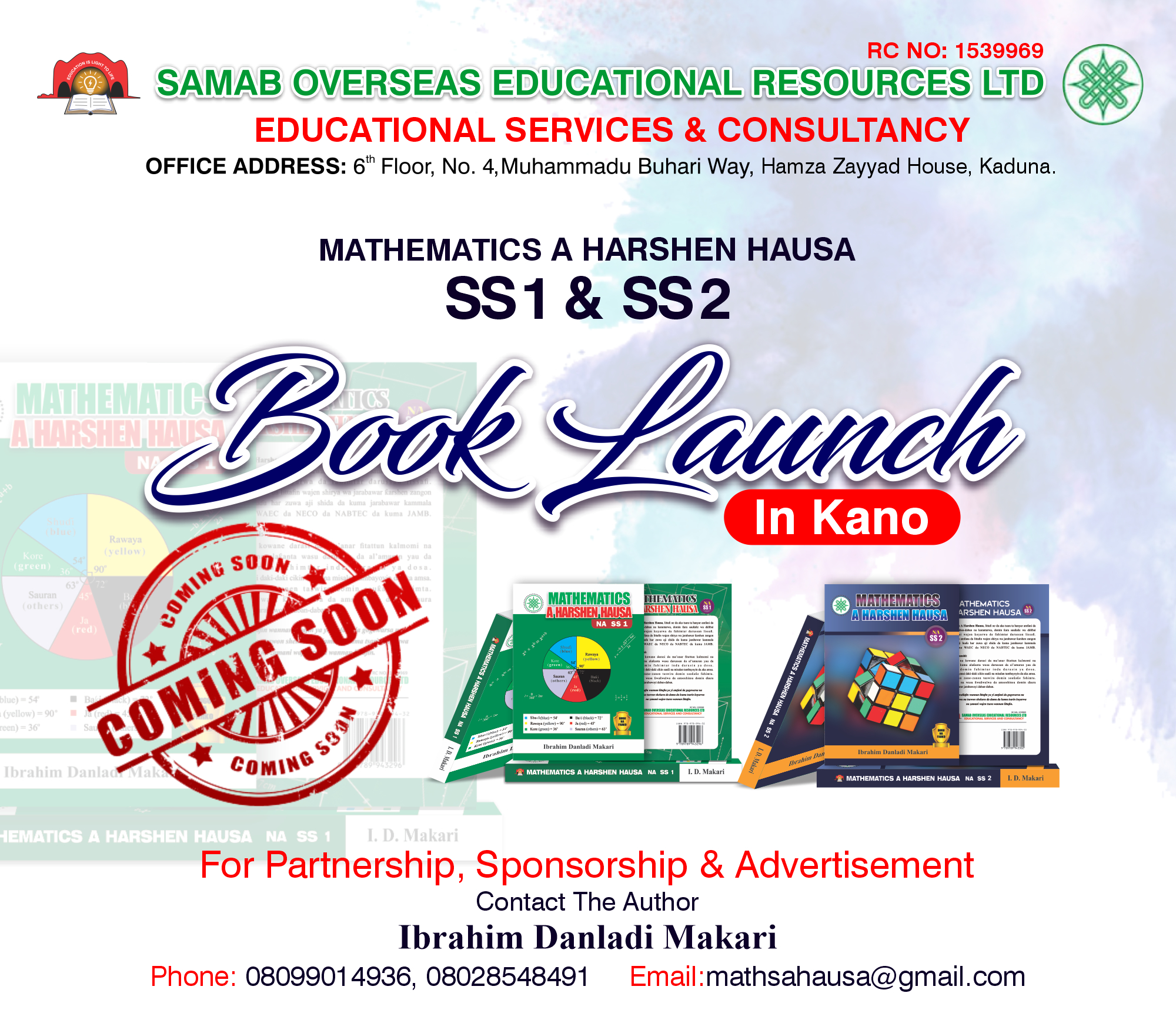 KANO FOCUS reports that Yusuf made the declaration on Wednesday night, while making a broadcast to the people of the state.
He said his legal team had been directed to appeal the judgement at the court of appeal in order to reclaim the mandate given to him by the people of the State.
He, therefore, Called on the good people of the state to remain calm and continue to be law abiding as security agents have been directed to ensure the safety of lives and property of the citizens.
"Let me assure you that the this government would continue to work for the development of the people of the state as the judgement will never dampen our spirit or discourage us from the good work we have started." he said.
The Governor, who thanked the people of the state for their continued support and cooperation, urged them to go about with normal activities.
Kano records 5,800 cases of Diphtheria – UNICEF
Nasiru Yusuf Ibrahim
The United Nations Children's Fund (UNICEF), on Tuesday, said that Kano State has recorded 5,800 suspected cases of Diphtheria from January to date.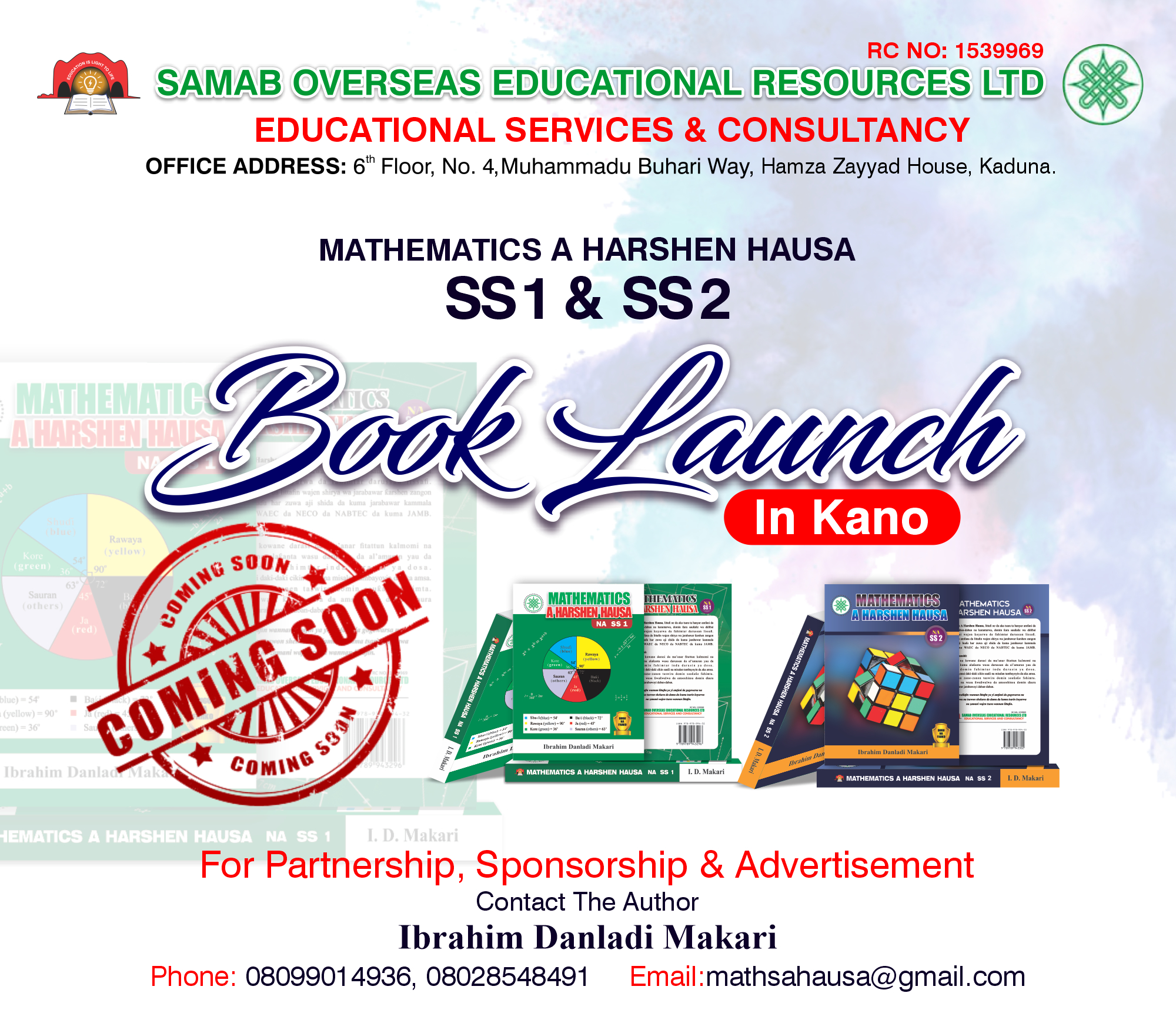 KANO FOCUS reports that the Head, UNICEF Field Office, Kano, Mr Rahama Mohammned-Farah, stated this in Kano during a one-day media orientation on Diphtheria outbreak.
The UN Agency said the cases were recorded in 39 local government areas of the state.
According to him, Kano State has the highest number of recorded cases in the country, adding that Diphtheria was a highly contagious and infectious disease that could cause death.
Mohammned-Farah stressed that proactive measures were necessary to stem the outbreak.
"Recently, we have seen a surge in the number of reported Diphtheria cases in Nigeria, and Nigeria is currently facing an outbreak that needs to be stopped and prevented.
"As of July, Diphtheria cases have been on the rise. As of last week, over 400 suspected cases with 11 deaths have been reported in Kano.
"Out of the 39 LGAs affected, eight are the most affected, including Ungogo with 2,651 cases; Dala 989, Fagge 943, Gwale 714, Kumbotso 713, Nasarawa 538, Kano Municipal 506 and Tarauni 269," he said.
He said that 60.8 per cent of the suspected cases had been reported in children not vaccinated, which reinforced the critical need to address the issue of zero doses, especially in Kano State.
"UNICEF delivered 1.2 million vaccines to the Kano State Government in our continuing support to the government response to Diphtheria outbreak.
"Diphtheria outbreak is a threat to child survival, health and the wellbeing of children. UNICEF is collaborating with government and partners to respond to the emergency to save the lives of children affected.
"In Kano state, UNICEF supported Tetanus-Diphtheria reactive vaccination campaigns in February, April and August, vaccinating 23,200 children in round one.
"While 277,796 children vaccinated in round two and 29,500 others in round-3 of the exercise.
"We engaged 150 traditional leaders on Diphtheria outbreak and distribution of Diphtheria IEC materials, and deployed 1,500 VCMs to the worst affected LGAs to conduct house-to-house sensitisations and referral of suspected cases to health facilities.
"Media has a key role to play particularly in infection prevention, and risk communication and community engagement," he said.
Also speaking, Dr Muhammad Nasir-Mahmoud, the Director-General, Kano State Primary Healthcare Management Board, said the state government had adopted drastic measures to curtail spread of the disease.
"We are committed towards educating the public about what is happening and the National Center for Disease Control (NCDC) has promised that Kano will be accorded priority in terms of vaccine distribution," he said.
While describing the media as partners in the fight against Diphtheria, Nasir-Mahmoud urged them to support the campaign against the disease.
IPAC appeals to Kano governorship tribunal to be impartial
Mukhtar Yahya Usman
The Interparty Advisory Council of Nigeria (IPAC) has urged the judges of the Kano election petition tribunal court to discharge its duties with utmost integrity and impartiality.
KANO FOCUS reports that this was contained in a statement issued by the organization secretary Kano chapter Nuhu Idris on Tuesday.
IPAC also called upon the tribunal to consider each case diligently and ensure that all the parties involved are given equal opportunities to present their argument and evidence.
It could be recalled that the election tribunal has fixed Wednesday 20th September 2023 to deliver judgment on APC's petition against Abba Kabir Yusuf.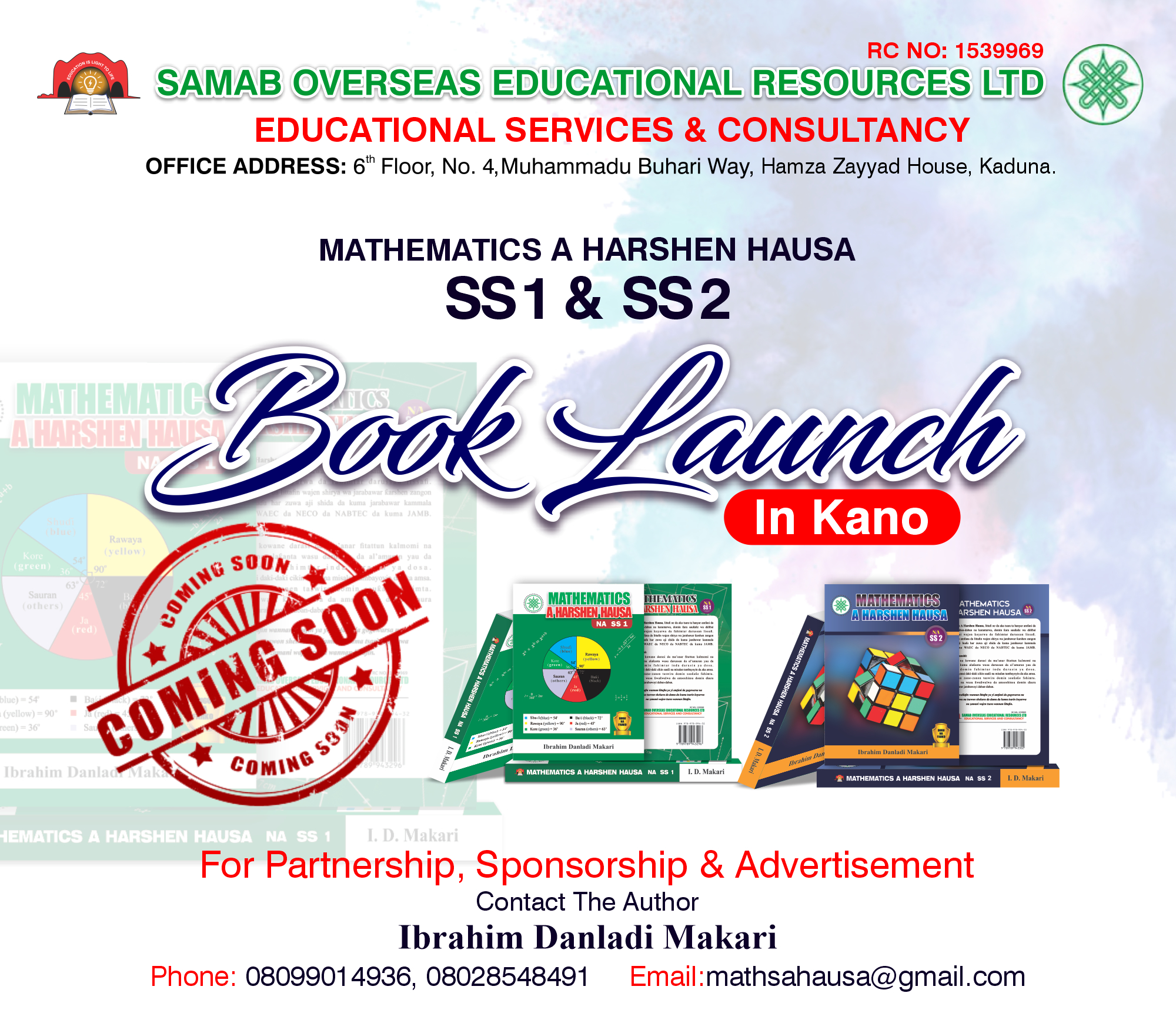 A hearing notice issued by the Secretary of the election petition tribunal on Monday said the judgment would be delivered at 9.00 a.m., at the High Court of Miller Road in Kano.
Mr Idris said the organization has acknowledged the importance of the electoral process in a democratic society, where the voice and choice of the people are paramount.
He said the ongoing legal proceedings before the tribunal are a testament to the vibrancy of democracy and the resolve of citizens to seek redress through legal means.
"IPAC firmly believes that justice must not only be done but must also be seen to be done.
"We, Therefore, implore the tribunal to maintain transparency in its proceedings allowing the public and all concerned parties to have confidence in the outcome of the legal process, the statement said.
He added that it is essential that the tribunal's decisions are guided by the rule of law and the facts presented, rather than any external influence.