History: List of dethroned, reinstated Kings/Emirs in Kano  
Jamilu Uba Adamu
"History is an echo of the past in the future; a reflex from the future on the past" -Victor Hugo (1802-1885).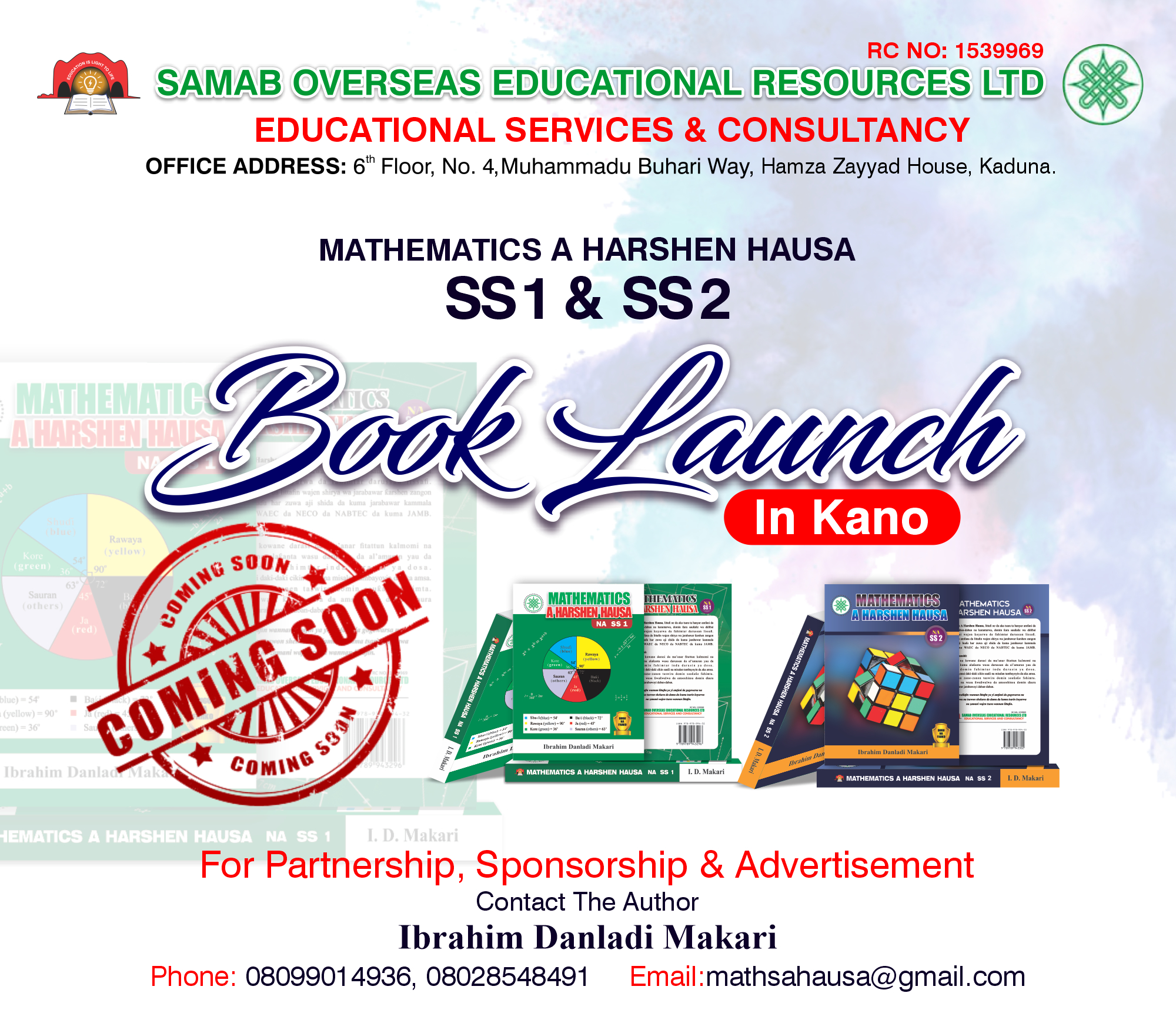 George Hegel adds, "we learn from history that we do not learn from history."
Meanwhile, it was Karl Marx who said that history repeats itself, first as tragedy, then as farce. You don't have to be a historian to be a student of history. Just Listen, observe and reflect.
Recently, I exactly did that with an elderly friend, an aristocrat, history buff and an author, Malam Adnan Bawa Bello.
Between Kano's kingdoms indeed sultanate and now emirate there have been various vicissitudes, turbulent and uncertain moments, from the first-ever dethronement of Sarki Guguwa Dan Gijimasu in 1247-1290, down to Kano civil war (Yakin Basasa) from 1893-1895 and the British Conquest in 1903 and up to the recent dethronement of the Emir Sunusi II on 9th March, 2020 by the outgoing Governor Abdullahi Umar Ganduje.
The second Sarki to be deposed in Kano after the one literally named as "The Storm" was, Dakauta Dan Abdullahi Barja in 1452. He held sway over Kano for just a day.
Third, Sarki Atuma Dan Dakauta was also deposed. He reigned for only 2 days in the year 1452;
Sarki Yakubu Dan Kisoke was dethroned in 1565 after ruling over Kano for four months and 29 days. He was reinstated later but declined the offer.
Dauda Abasama was also dethroned in 1565 after ruling Kano for only 50 days.
The pious Sarki Abubakar Kado (1565-1773) to the legendary Sultan Muhammadu Rumfa was dethroned after ruling Kano for 8 years and five months only.
Sarki Alhaji Dan Kutumbi (1643-1649) was deposed and settled in exile at Danzaki village in Gezawa. Sarki Soyaki Dan Shekarau ruled for only three months and was sacked from the throne of his ancestors in 1652. Muhammad Kukuna who reigned from 1651-1652 (ruled for only one year) and dethroned, he was reinstated after one year, and ruled from 1653 to 1660.
After the dethronement in 1653, there was a relief and interval of 250 years of the dethronement of Sarki's in Kano until 1903, when Sarkin Kano Alu Mai Sango was deposed by the British, consigned to Yola and later Lokoja where he died in the 1920s.
Again, in 1963 Sarkin Kano Sunusi I (1953-1962) was deposed. He was taken to Azare and later relocated to Wudil where he died in 1991.
With the current political trend in Kano and the swinging of the electoral pendulum there are expectedly a fundamental question: would the Sarki Yakubu Dan Kisoke or the Sarki Kukuna Dan Alhaji scenario repeat itself in Kano?
Both were dethroned, the former was later was offered and asked to return he declined, while the latter was returned and reinstated.
Lest we forget as pundits of American politics would say, "Roosevelt proved that a man could be president forever. Truman proved that any man could be president. Eisenhower proved that we didn't need a president at all."
Heads or tail, no doubt one of the above scenarios may likely repeat itself in Kano.
Listen, observe and reflect.
Jamilu Uba Adamu
can be reached via 0803 320 8489
OPINION: A Deeper Dive into the Impactful Journey of Acting CGC Adewale Adeniyi
The announcement of Bashir Adewale Adeniyi's appointment as the Acting Comptroller General of Customs for the Nigeria Customs Service while he was on an official assignment at the World Customs Organization (WCO) Policy Commission and Council Session in Brussels was met with jubilation, not just among Customs officers but also by Nigerians and the international community. This move has injected fresh hope into the organization and raised expectations for transformative leadership.
Adeniyi's rise to this pivotal position is a testament to his unwavering commitment to his career, which spans an impressive three decades. His journey began with remarkable promise, and he consistently proved himself through dedication and excellence. From his early days as the Customs Public Relations Officer to his significant roles at the Nigeria Customs Command and Staff College in Gwagwalada, Abuja, Adeniyi steadily built a reputation for outstanding performance.
His appointment as Acting Comptroller General was no coincidence; it was the culmination of a career marked by dedication and professionalism. His leadership style has been characterized by a hands-on approach. From the outset, he embarked on a tour of Customs Formations, emphasizing his commitment to improving customs operations and national security.
Adeniyi's dedication to his official responsibilities and beyond is extraordinary. He has flagged off projects to expand office and residential accommodations, warehouse facilities, and a model college for training and retraining of officers. These initiatives underscore his commitment to the growth and modernization of the Customs Service, departing from conventional leadership approaches.
But what truly sets Adeniyi apart is his integrity. He has garnered numerous awards and recognitions, including the National Honour of Member of the Order of the Federal Republic (MFR) and Fellowship of the Nigerian Institute of Public Relations. His decisive actions, such as the seizure of $8,065, 612 million at Murtala Mohammed International Airport while he was an Area Controller, have solidified his reputation for fearless and effective leadership.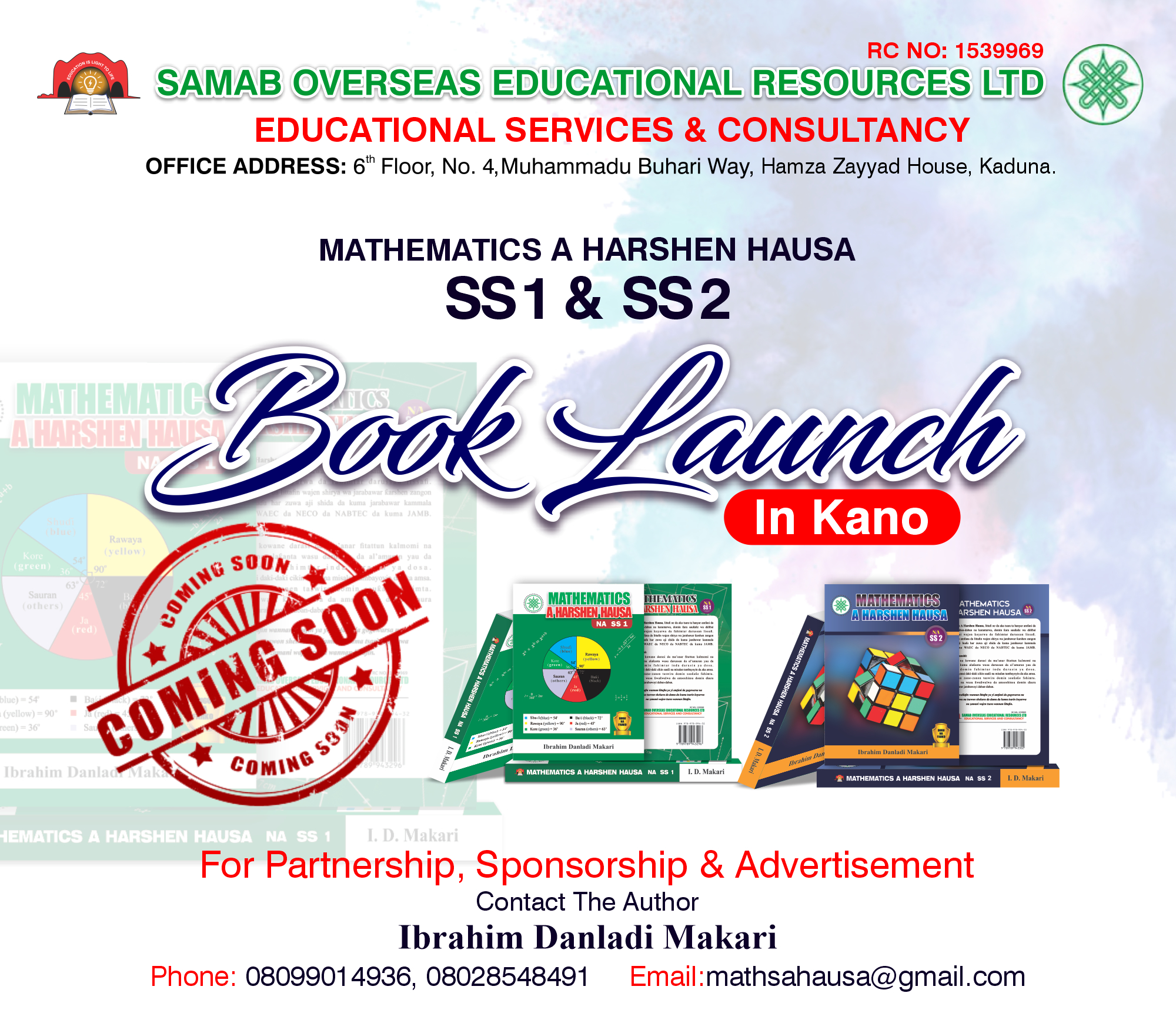 His competence and qualifications are beyond question. He has actively participated in numerous Customs-related summits and meetings worldwide, gaining invaluable expertise and knowledge of customs operations. This extensive experience positions him as a highly qualified leader for the organization.
Adeniyi's vision extends into the future, with a strong emphasis on technology and innovation. He envisions a Customs Service that fully embraces technological advancements, emphasizing data gathering, mapping techniques, and satellite imagery to enhance operations. His plans for collaboration with technology institutions promise to usher in a new era of efficiency.
Furthermore, Adeniyi's commitment to the welfare of Customs Service staff has been unwavering. He has worked diligently to address long-standing issues and improve conditions for officers and employees, reinvigorating the Service and earning widespread appreciation.
Adeniyi's leadership extends beyond the confines of his office. He has actively engaged with government establishments and executives across the federation, fostering cooperation and achieving tangible results. His dedication to President Bola Ahmad Tinubu's success is evident, and his hands-on approach to leadership is commendable.
In the months ahead, Nigerians can anticipate the positive impacts of Adeniyi's leadership. His tenure promises increased business activity, facilitated trade, reduced smuggling, enhanced revenue generation, and increased foreign investment, which will benefit the country and its youth.
In conclusion, as some seek to obstruct progress for their personal gain, it is crucial for Nigerians to rally behind the positive changes Adeniyi is bringing to the Nigeria Customs Service. His leadership is a beacon of hope, and we must collectively reject the efforts of economic saboteurs and opportunists who seek to disrupt our nation's growth and progress.
Muhammad Bashir, a public affairs analyst writes from Abuja – and can be reached via email address: macbashir89@gmail.com
Commemorating the Birth of Holy Prophet
Isyaku Ibrahim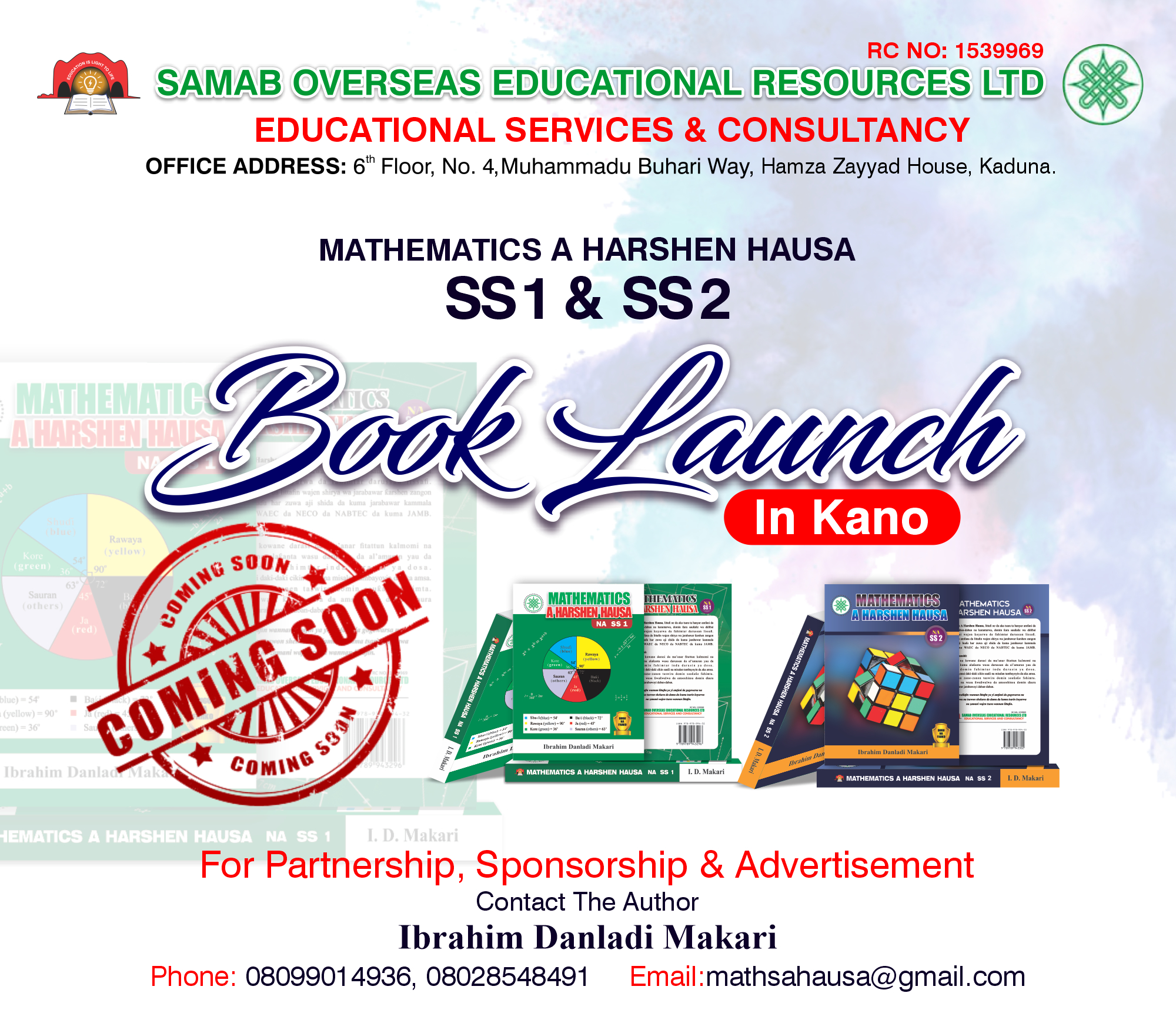 Muslims on Wednesday the 27th of September which is equivalent to 12th Rabiul Awwal celebrate the birth of the seal of prophets and messengers of God Muhammad peace be upon him.
Certainly the occasion which has been an annual exercise since the time immemorial,offers them the glaring opportunity to reflect thoroughly on the unassuming conducts of the leader of the mankind and the need to be obeyful to such ideals.
Sincerely speaking, to say the messenger of God or Al-Amin as he was fondly called by his admirers was the most kindhearted human being across the globe was to say the least as even western imperialists have attested to his shining qualities.
Frankly speaking, the seal of the messengers has been second to none and above all first among equals as his extra ordinary characters are beyond comment.
This writing, will not be complete without mentioning the period that predates the birth of the super human being the
moment that was none other than Jahiliyyah or Barbaric period.
As its name implies it was a period of ignorance when there was no revealed books, vicegerents from God, spelt out divine laws and constitutional authority.
Lamentably, what existed was might is right, usury, gambling fornication,drug addiction , burying female babies alive, eating on dead animals, worshipping idols and insincerity in all socio economic transactions among others have been the order of the day.
Thus it was during this time, the messenger was delivered in Makkah courtesy of Abdullah and Aminah in the year referred to as year of Elephant in view of Ka'abah invasion by a group of rebels.
Having found himself in such a critical situation the prophet as soon he was annointed the prophetship, being a diplomat of repute, began his mission by convincing those closed to him on the need to join the train with a view to avoiding regret.
Among the first neighbours who embraced the call encompass Sayyid Abubakar,Ali and Khadija.
The prophet 's certain called on Meccan aristocrats to abandon worshipping idols and all other acts of cruelty, pitched them against him as they promised to give him the most beautiful wives in the community and all other wordly favours if he would discontinue with his mission.
His refusal to concede, did not go down well with their plan propelled them ro commence all sorts of persecutions against his followers particularly with the death of his uncle Abu Talib and beloved wife Khadijah a situation that added salt to injury as it forced him and his entourage to migrate first to Abyssinia now Eritrea and later Medina where they were warmly received by their host.
It was at Medina that the beloved messenger felt at home as he settled comfortably which accorded him the ample chance to form the most transparent administration on earth a government that accorded equal right to one and all irrespective of position in a given community.
A government that injustice, disorder, dishonesty, imposition of draconian policies, mismanagement jealousy,envy and indiscipline have no vacuum but rather patience, humility, loveliness, obedience, truthfulness, understanding, flexibility, mutual cohesion and above all people oriented programmes and actions.
The Holy prophet who grew up as an orphan treated all irrespective of their religious beliefs kindly and gave them freedom of expression provided they would not breach the saying of the revered faith an act that convinced followers of other religions to accept his teachings in droves.
Thus, as the memorable event is around the corner, there is the need for orderly conduct of the gathering similar to what has been the case in the past as the most orderly and perfect religion on earth without equivocation is Islam.
This will by no means be confirmed if the faithful continue to exhibit classical example to others in their interactions as taught by the beloved prophet.
Happy Maulud.
Isyaku Ibrahim,
is a Director, Public Enlightenment,
Kano State Independent Electoral Commission (KANSIEC).
Nigeria's Telecom Sector: A Beacon of Hope amidst Challenges
Johnson Ademola
In the midst of political tumult and upheaval, there is a tale of remarkable progress emerging from Nigeria's telecom landscape. It's a story that should be celebrated, for it signifies a beacon of hope in a time of widespread despair. At the helm of this transformative journey is Umar Garba Danbatta, a professor of telecommunications engineering, and the Executive Vice Chairman (EVC) of the Nigerian Communications Commission (NCC).
The numbers tell a compelling story. Since the advent of GSM and the expansion of broadband infrastructure, Nigeria's telecom sector has attracted a staggering $77 billion in investment. What's even more impressive is that $39 billion of this sum flowed into the sector during Danbatta's eight-year tenure as the regulator. Moreover, the sector now contributes a substantial 16 percent to the nation's Gross Domestic Product (GDP), a remarkable increase from the 8 percent it contributed in 2015 when Danbatta assumed the role of EVC.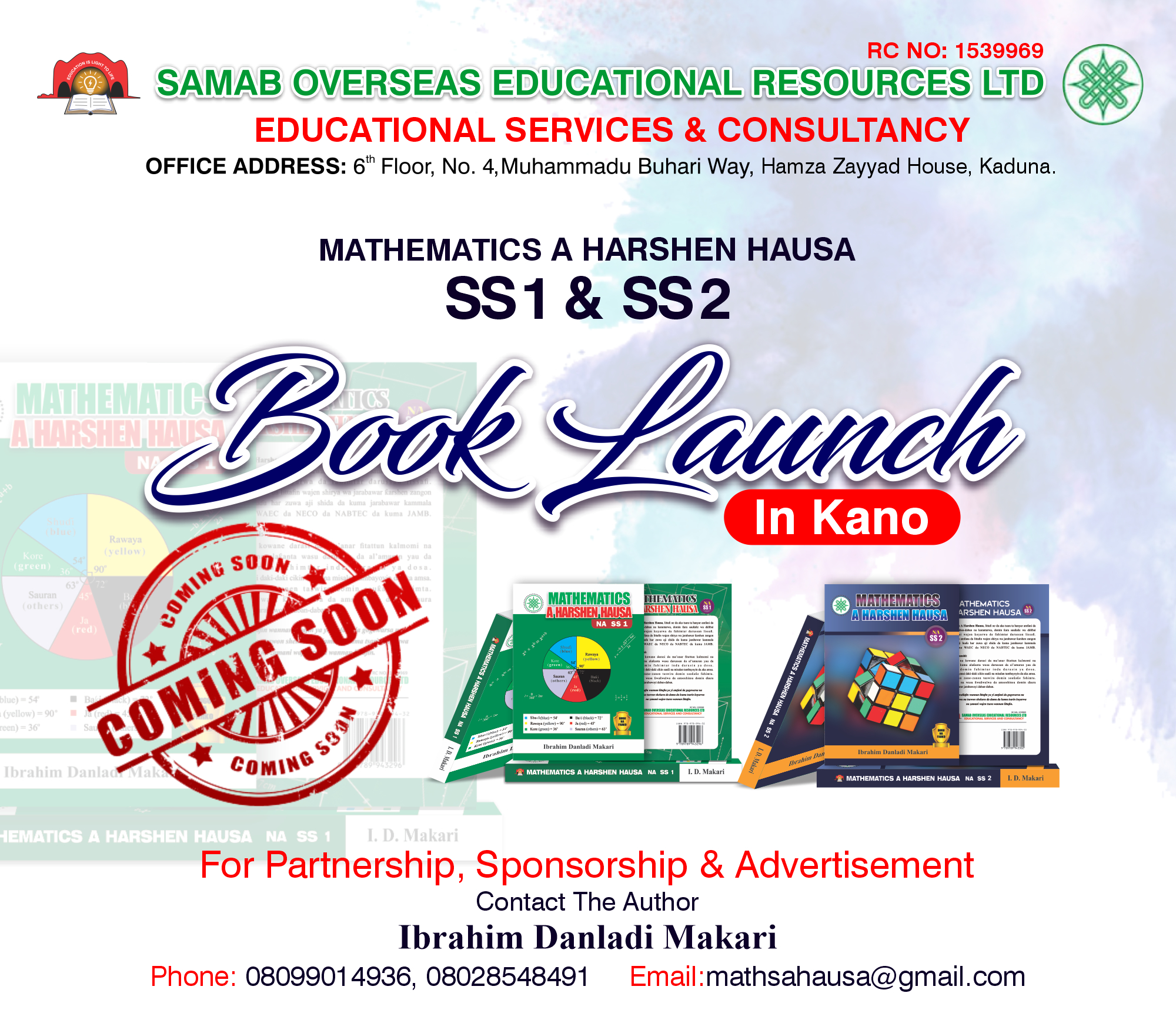 This meteoric rise in the telecom sector reflects the surging demand for telecommunications services across various sectors of the Nigerian economy, from agriculture and commerce to education. It's a testament to the resilience and adaptability of the industry, which weathered global challenges like the COVID-19 pandemic and economic recessions while maintaining its bullish stance.
Danbatta credits this remarkable journey to "thorough sustained regulatory excellence and operational efficiency" by the NCC. Indeed, telecom has become a shining example of local content development, with significant growth in digital innovation, human capital development, and skills acquisition among Nigeria's youth. This has enabled them to compete on a global stage, earning recognition from multinationals and international agencies alike.
In financial terms, the telecom sector continues to make a significant contribution to the national economy. A report from the National Bureau of Statistics (NBS) indicates that telecom and information services added a substantial N2.508 trillion to Nigeria's GDP in the first quarter of 2023, representing 14.13 percent.
One of the sector's forward-looking strategies is the adoption of 5G technology, positioning Nigeria as one of the early adopters in the global digital economy. This bold move paid off handsomely, generating $820.8 million for the federal government from 5G spectrum license fees paid by operators like MTN, MAFAB, and Airtel.
But that's not all. The recent launch of Starlinks broadband services, a satellite-based wireless broadband offering with nationwide coverage potential, is another feather in Danbatta's cap. This service, made possible by the NCC's issuance of a license to Elon Musk-owned SpaceX, is already available in various parts of the country.
Under Danbatta's leadership, the number of telephone users in Nigeria has surged to 218.9 million, while internet subscribers and broadband users now stand at 159.5 million and 88.7 million, respectively. These figures, coupled with the creation of jobs, both direct and auxiliary, during a period when other sectors were shrinking, have earned Nigeria the respect of international bodies like the International Telecommunication Union (ITU).
The telecom sector's growth, as evidenced by its consistent 16 percent contribution to GDP, demonstrates its resilience in the face of socio-economic and political challenges. It prompts us to ask how such growth was achieved in an environment plagued by erratic electricity supply, ethnic and religious divides, Right of Way (RoW) disputes, fiber cuts, high capital requirements, multiple taxations, infrastructure vandalism, and regulatory hurdles. The answer lies in Danbatta's unwavering commitment to innovation and active engagement with stakeholders, all for the betterment of the sector and the nation's economy at large.
Nigeria can draw inspiration from the telecom sector's success story. If the goal is to elevate Nigeria into the ranks of the world's top 20 economies, the federal government must replicate the triumphs of the telecom sector in other industries. Danbatta's leadership has shown that with vision and dedication, Nigeria can indeed achieve greatness.
In the grand scheme of economic transformation, the telecom sector's journey under Danbatta's stewardship has been nothing short of awe-inspiring. Beyond its undeniable contributions to the GDP and job creation, it has paved the way for profound advancements in entertainment, banking, agriculture, e-commerce, and various primary sector frontiers. The steady rise in quarterly GDP contribution, now at a phenomenal 16 percent, means that the telecom sector has successfully insulated itself from the socio-economic and political vagaries that have stymied growth in other sectors.
So, how did Danbatta and other stakeholders in the telecom industry achieve this remarkable feat? It's a
question that warrants deeper exploration. How did telecom transition from mere kilobytes to terabytes in growth, market size, and innovativeness in an environment where electricity supply remains horrendously erratic? How did it rise above the divisive forces of ethnicity and religious affiliations that have plagued the nation's public discourse and rendered it ineffective? The telecom sector's resilience in the face of challenges like Right of Way (RoW) disputes, fiber cuts, high capital requirements, multiple taxations, infrastructure vandalism, and complex regulations deserves a closer look.
The answers to these questions lie in the unwavering commitment of Danbatta and his team to finding innovative solutions and actively engaging stakeholders for the greater good of the sector and the larger economy. They have demonstrated that a robust regulatory environment, coupled with visionary leadership, can lead to extraordinary growth and prosperity.
Nigeria now stands at a pivotal crossroads. The success of the telecom sector serves as a blueprint for what can be achieved in other industries. If the vision is to leapfrog Nigeria into the exclusive club of the world's top 20 economies, then the federal government must replicate the summer success recorded in telecom across various sectors. Danbatta's leadership has shown that with dedication, innovation, and visionary leadership, Nigeria can indeed become a global economic powerhouse.