Kyari inspects Kano AKK Gas Project construction site, says 2024 completion target feasible
The Group Managing Director of the Nigerian National Petroleum Company Limited, (NNPCL) Mallam Mele Kyari, has said that activities being carried out by the Contractor (Brentex CPP Ltd) handling the Ajaokuta-Kaduna-Kano (AKK) Gas Pipeline Project Segment 2 is 80 percent completed.
Mr. Kyari was represented on an inspection visit by the Executive Vice President (EVP) Gas, power and New Energy of the Company, over the weekend at the site of Hadejia River crossing site at Tamburawa Zaria road in Kano.
The EVP, explained that, the 2024 delivery date of the AKK Gas Pipeline Project is feasible.
"We are here for an on-the-spot examination of the progress of this project and to commend the entire team for the sterling safety performance.
"We encourage you to prioritize safety and more importantly to demonstrate the new mantra of NNPCL", he called on the NNPC team and the Contractor.
"The message of Mr President and the leadership of NNPCL is clear, we must focus on effective delivery, quality, and performance, as more prosperity is on the way to Nigeria.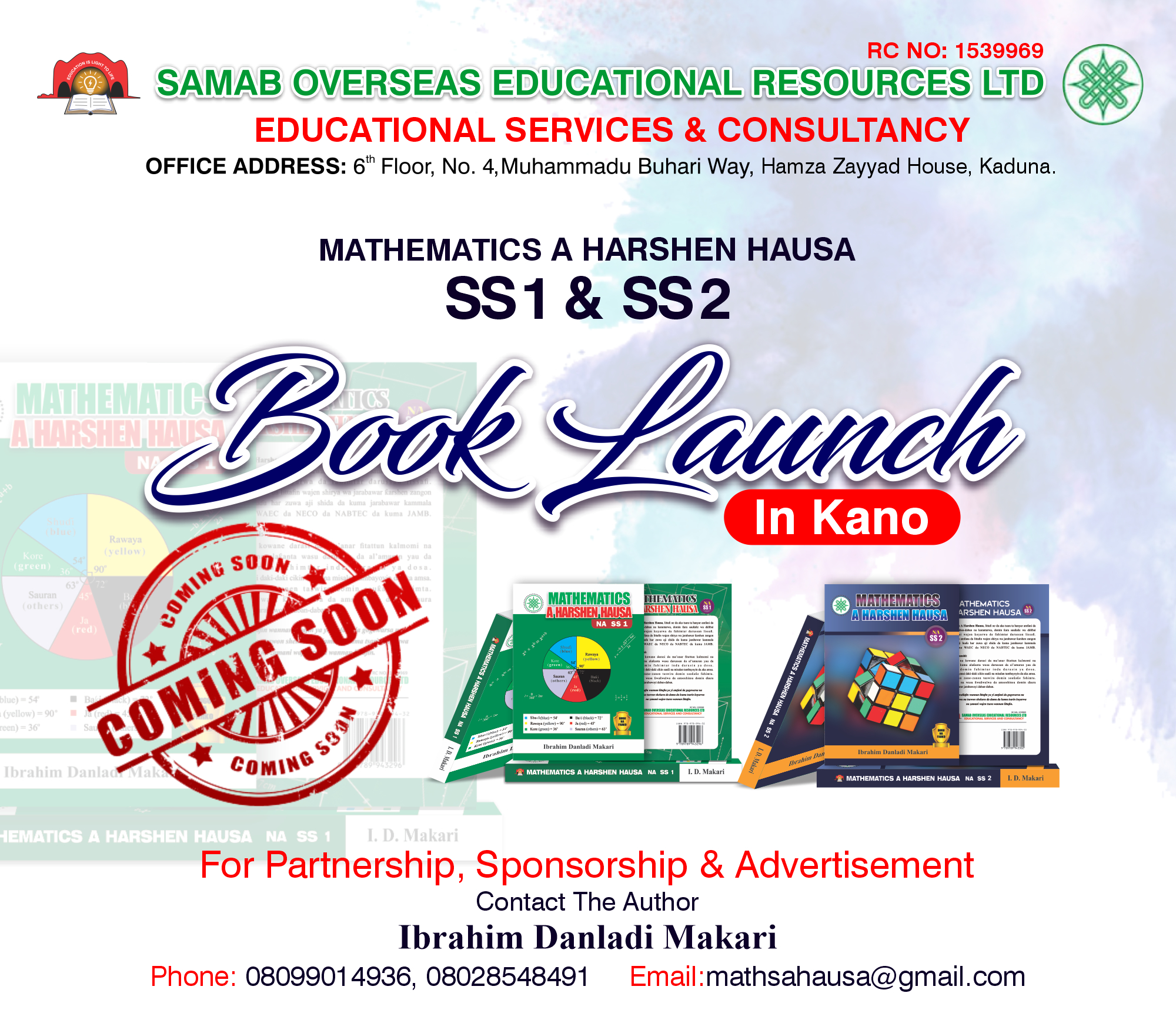 "All of us must align to ensure that this project ends by 2024." he stated.
Kyari stressed "We must step up on our teamwork and collaboration to ensure we deliver on this critical and economic enhancement program for Nigeria."
He said, President Bola Ahmed Tinubu has given a matching order to ensure completion of the project as scheduled adding that, apart from creating more economic prosperity for Nigerians, most of the ailing industries would be revived.
Commenting on the progress of work by Brentex CPP Ltd, the representative of the GMD noted that, currently about 80% of the work on segment 2 has been completed and he called on the Contractor to ensure that, the progress so far achieved is sustained and to focus on timely delivery.
Kyari further explained that the Ajaokuta-Kaduna-Kano Gas Pipeline Project would ensure an economic enhancement program for Nigeria and towards reviving collapsed industries.
In his remark, the Executive Vice Chairman of Brentex CPP Ltd, Sani Nuhu Abubakar (MFR) promised the completion of the AKK Project Segment 2 comprising 320km of Gas Pipeline and Stations within schedule. He commends the management of NNPC Ltd for providing the needed support to the company that will assist in the realization of the goal of the Nigerian Government of providing Gas infrastructure in the country.
Sani, further noted that, in the course of the ongoing implementation phase, the project has generated various benefits, such as, employments, training of skilled and semi-skilled labour (welding, engineering, health and environment) and other business opportunities to the communities that, the AKK Gas Pipeline Project segment 2 passes through and to the entire nation.
On his part, the Chairman of BrentexCPP Ltd, Wang Hao, reaffirms the commitment of the company for providing quality services to the Government of Nigeria.
Immunization awareness tackle measles cases in Kano, as cases rise in Neighboring states
Zulaiha Danjuma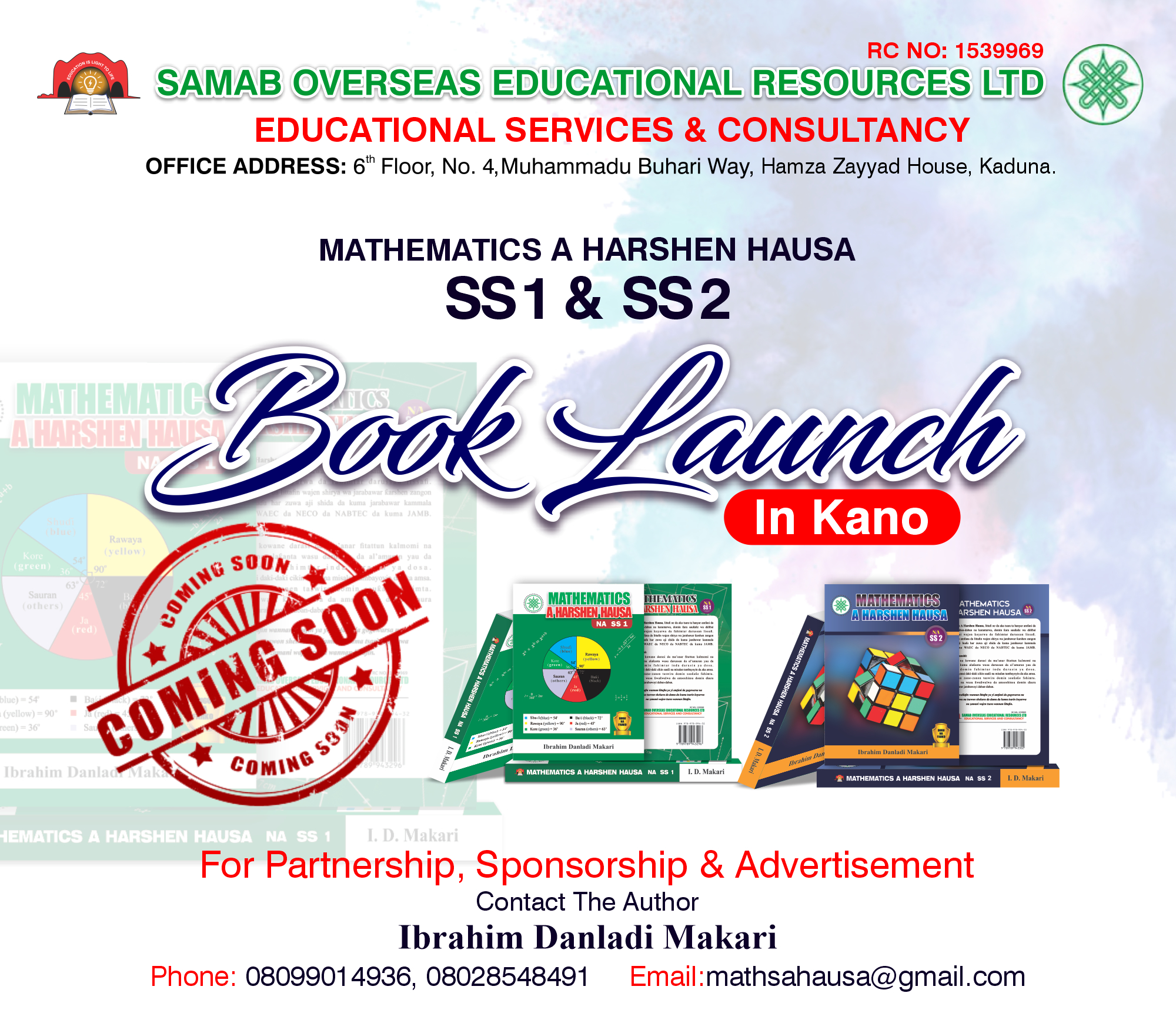 It's Tuesday morning around 8:30 am at the Kabuga Primary Healthcare Center. The PHC is filled with visitors. The waiting area in less than an hour was packed with people visiting the Primary Healthcare Facility.
Most notable is the crowd of nursing mothers and their babies sitting on branches inside the facility. Four Female healthcare providers took their seats in front of the crowd of babies and mothers.
At 12:15 PM the scene is not different at the Ja'in Primary Health Care Center either. It was immunization day.
Kano Focus reports, 150 to 200 children and mothers visit the Ja'in Primary Health Care Center daily for Immunization.
Vaccination is administered five days a week, from Monday through Friday at  the Ja'in  PCH.
According to the In-charge at the Ja'in primary health care center, Ahmed Adamu Diso the center saw the need to increase the number of times they attended to infants/toddlers in need of immunization due to the influx of patients to the center
"Before vaccination was done three times a week now it's been upscaled to 5 times to cater to the demand"
"The constant awareness raising and enlightenment of parents, especially mothers is the reason for the daily influx of patients we see for immunization" Mr Adamu said
Babies from birth to about age two are meant to receive several routine immunizations against vaccine preventable disease. Among these diseases is Measle.
What is Measles?
According to the World Health Organization, Measles is a highly contagious disease caused by a serious virus. The virus spreads through direct contact or through the air. It is solely a human virus, which is not found in animals.
Measles immunization is given at 9 months, recently second dose is introduced at 15 months this has proven to protect and prevent children from coming down with measles
Nigeria is ranked tenth among the top 10 countries with Global Measles Outbreak according to the United States Center for Disease Control (CDC)
In a situation report by the Nigerian center for disease control (NCDC) as of January 2022, Kano state had 9 suspected cases, without any laboratory confirmed case
However, neighboring states like Jigawa had 94 suspected cases and 19 confirmed cases, other states like Katsina, Kaduna, and Sokoto had 88, 18, 34 suspected cases and 6, zero, and 6 confirmed cases respectively.
Kano is one of the most populous states in the country with an annual growth range of more than 3%.
The NCDC January Measle situation report 2022 is the most recent report found on the official website of the NCDC.
Measles cases occur but are less severe
According to the second in charge of the Outpatient department (OPD), Ubaidu Alhassan Yahaya at the Ja'in Primary Health Care center; cases of measles are brought to the facility
"I can tell you that the cases of measles are brought in here from time to time"
"Measles cases are some of the likely epidemic cases we get at this facility" he said
However, the In charge of the PCH Ahmed Adamu Diso said the cases are not as frequent or severe as few years ago
"Due to the level of public awareness people now take immunization more seriously now unlike years ago"
"The cases we see now are not as much as before and they are less severe in terms of the degree of the disease due to the fact that the children may have gotten some level of vaccination prior to getting the Measles disease" he said
Regular, Timely immunization decrease the severity of Measles disease in Children
Ms Aisha Umar a mother to a 5-year-old girl who surfaced measle in April 2023 shared her experience with Kano Focus
Ms Umar said her daughter had fever for about three days accompanied with some rashes on her body
She added, that seeing her daughters condition getting worse she brought her to the Ja'in primary health care center
"When we got to the PCH, she was examined and we were informed she had Measles"
"After the diagnosis she was put on some medication and injections for 3 days" she said
Ms Umar went further to explain that her had daughter been immunized against Measles before she got the disease
"From the time of her delivery I had brought her to the PCH center to get fully immunized for about 9 months"
"That was why when she came down with Measles it was not severe, immediately after her medication for 3 days she was free from Measles"
"Her rashes wasn't that messy; it was mild because she had been immunized and the whole illness last about 3 weeks and she was well again" she said
Ms Umar added that her daughter's immunization prior to the illness was done free
"When I gave birth to her, she was given an vaccine shortly after her birth at no cost"
"All other times we came to the PHC for the doses of her immunization shots I paid no money at all"
Ms Umar went on to advise young and expectant mothers to come for their babies' immunization as the process cost nothing
Reduction of Measle cases in Kano
Compared to states like Jigawa, Zamfara, Kaduna and Sokoto, Kano state has seen a decrease in measle cases going by reports and statistics from the Nigerian Center for Disease Control (NCDC)
In 2019, the Epidemiological summary of suspected Measles cases from week 1 to week 52 of the NCDC showed Kano state having a total of 4,141 suspected Measles cases from week 1 to 52, while Kaduna had 1,821 cases, and Jigawa had 1,160 cases.
In that period Kano had 27 deaths, Katsina had 52 deaths, Kaduna and Jigawa had 14 and zero deaths respectively.
Also in 2021, the Nigerian Center for Disease Control in a situation report compiled from January through August 2021, shows Kano state having 121 confirmed cases of measle, 60.3 % of those confirmed cases were in children between the ages of 9 to 59 months
Jigawa had 48 confirmed cases, Katsina had 132 confirmed cases and Kaduna had 17 cases confirmed.
Conversely, in 2022 Kano state seemed to have recorded lesser cases both those suspected and confirmed to be measles in comparison to its neighbors Katsina and Jigawa state
The reduction in recording cases of measles, especially severe ones, is in the rapid education and awareness around the importance of immunization to expectant mothers.
Importance of Immunization in fighting Measles   
The Ward Technical officer/In charge of the Kabuga primary health care center, Yusuf Adamu Muhammad said to prevent diseases like measles starts from visits to the PHC
"This is part of the reasons why in the health talk session health workers have at with expectant mother the importance of immunization is emphasized"
"Being fully immunized as a child plays a major role in fighting most of these epidemic diseases" he said
Mr Yusuf added that, the Kabuga primary health care center health personnel engage in home visits as part of its huge awareness efforts on various vaccinable diseases like Measles to educate people on the importance of immunization and vaccination
"The community is constantly sensitized to take the children for their doses of vaccines at the appropriate time, to get that full immunization status"
"Even the adults in the community are encouraged to get vaccinated whenever a vaccinable disease has been recorded and people are advices to get the vaccine" he said
Mr Yusuf went further to explain to Kano Focus that as part of the PCHs preparedness strategies they envisage certain occurrence of diseases, especially those that are prune in certain weather conditions and they raise awareness about such conditions in the community
"When is cold, heat or raining season we go into communities to enlighten the community of best practices to adopt or things to avoid in other to keep safe" he said
On her on part, a disease surveillance officer, Zainab Aminu Graba at the Ja'in Primary Health Care Center said the center had recorded only 1 case of measles from the beginning of May
"The case was recorded on the 10th of may"
According to Ms Zainab, measles cases during the hot weather are not high
"We get more measles cases during cold weather, the case that we got last week was not a severe case, the girl received medical attention as was sent home" she said
However, Ms Zainab added that with every disease like measles the PHC follows strict documentation of patient and further monitoring of case through the Centers focal person who acts as the centers epidemiologist and takes cases of epidemic nature to the appropriate secondary health facility in the state
"When a case of measles or any other possible epidemic case is brought, we have a register where we take down details if the child, the parents' home address, contact numbers and other personal data for reference and monitoring" she said
Immunization is totally free and safe
The Ward Technical officer and In-charge of Kabuga primary health care said it is necessary for people to understand the importance of immunization
Mr Yusuf said immunization at Primary Healthcare Centers are absolutely free and of high quality
"Prevention is always better than care, people need to understand that immunization is free at PHCs"
"Some people have a misperception of the quality of the drugs at primary health care centers, but I would like to enlighten people that all vaccines in private hospitals are distributed from Primary health centers" he said
Mr Yusuf went on to say that immunization campaigns carried out by health institutions at the door steps of communities should be highly utilized as such exercise is at no cost to the community
"This door-to-door immunization campaigns caught nothing to the parents of these children, because health works go straight into homes to immunize children"
"Even coming to the primary health care center for immunization is free, nobody is asked to pay anything unlike private clinics" Mr Yusuf said
Mr Yusuf also called on community members to discard remorse about unsafe nature of vaccines
He noted that before any vaccine is approved for distribution it has passed through series of test both globally and nationally to ascertain the save nature of the vaccine before it is administered on patients
Myths hinder immunization exercise in some rural communities
According to the Kano state Epidemiologist Dr. Abdullahi Isah-Kauran Mata measles disease is a vaccine treatable condition and is one of the routine immunizations that can be accessed across all health facilities in the state
However, he noted that despite the fact that Kano has 1,300 hospitals, ranging from primary health centers across the 484 political wards up to the level of teaching hospitals who provide routine immunization which are readily available for parents to take their children
There are still some traditional beliefs that make people hesitate to take vaccines
"Vaccine hesitancy is a global issue, even In the most developed and educated or civilized people in the world, there are still people against vaccination"
"We call these people vaccine hesitate communities, in fact currently there are people campaigning against vaccines in developed countries"
"Literacy levels are also factors that hinder vaccination, because there are people who still don't believe in vaccines"
"The highest we can do is to sensitize them and correct the misconceptions and provide the services close to their door steps"
"It has become everyone responsible including the media to enlighten people to know that vaccines work and they prevent people from diseases and is the best way to take infectious diseases away" he said
Dr. Isah further called on parents to immunize their children as this will save them time and money as well as ensure their children's health.
How Buhari's associates, relatives were defeated in APC primaries
Nasiru Yusuf
In what appears the diminishing of President Muhammadu Buhari's influence within his ruling All Progressive Congress (APC), many of his loyalists, aides, and relatives were beaten in primaries to elect the party's candidates in the next year's general elections.
KANO FOCUS reports that while some of them contested to be the party's candidates in elective positions during the general elections, others sought to be rẹ-elected as the party's representatives for positions they currently occupy.
Below is the list of Buhari's associates and relatives who were defeated during the APC primary elections.
Sha'aban Sharada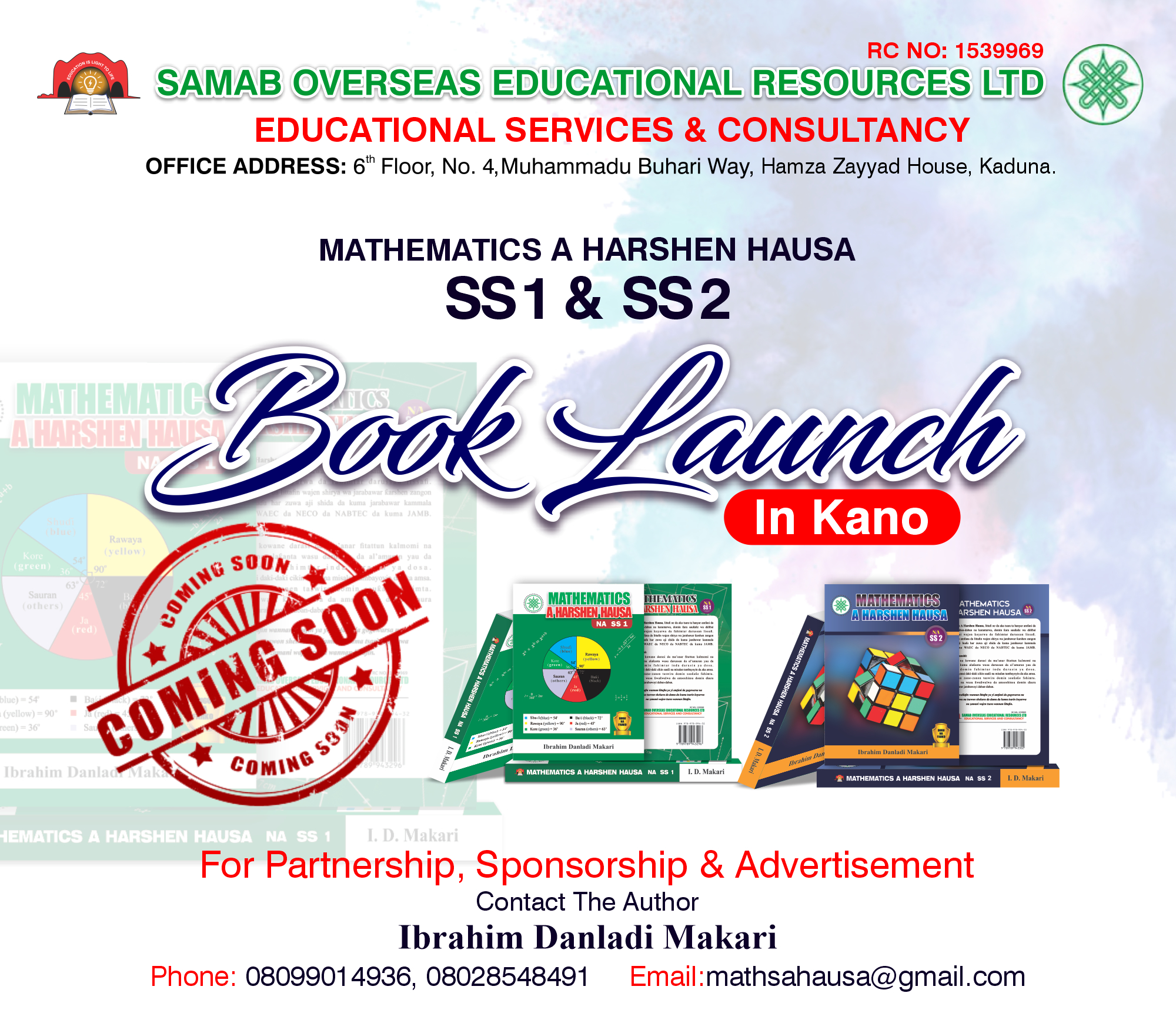 Sha'aban Sharada is the former Personal Assistant broadcast media to President Buhari. He is also the chairman House Committee on Internal Security.
He is believed to be one of Mr Buhari's closest allies from Kano. He has been a staunch supporter of Mr Buhari since his days in the defunct All Nigeria People's Party (ANPP) and one of the founding members of the Congress of Progressive Change (CPC), which merged with the Action Congress of Nigeria to form the ruling All Progressives Congress.
Mr Sharada failed in his bid to become the governorship candidate of the party in Kano. He was defeated by Governor Ganduje's anointed candidate Nasiru Gawuna by 2,289 votes to 30 votes.
In a statement sent to journalists a day after the primary, Mr Sharada said he nearly escaped assassination and that his supporters were attacked and some killed.
He called on security agencies and party leadership to "investigate and punish the perpetrators. He also asked for the nullification of the primary election saying it was marred by irregularities, vote-buying and intimidation."
Ismaeel Ahmed
Ismaeel Ahmed is the immediate past senior special assistant to the President on social investment.
Mr Ahmed sought to be the APC candidate for Kano Central Senatorial District but stepped down just before the commencement of the primary elections due to the intervention of the governor of the state Abdullahi Ganduje.
"In the last few weeks, we ran a good campaign for the Senate of my Senatorial District in Kano. We toured all the Local Governments and interacted with delegates and party leaders and elders.
"However, yesterday I got a call from our leader and Governor, Dr Abdullahi Umar Ganduje and he asked if I could step down for some reasons, I met with my team and supporters and pored over all other considerations and knowing that in a delegate election it's all about what the Party leadership wants, we stepped down, " he wrote on Facebook.
Bashir Ahmad
A former new media aide to President Buhari, Bashir Ahmad, failed to secure the All Progressives Congress' (APC) ticket to contest the House of Representative seat for Gaya/Ajingi/Albasu Federal Constituency, Kano, despite his relationship with the president.
Mr Ahmad was defeated by the incumbent member, Abdullahi Gaya, with 109 to 16 votes.
The election was conducted by the chairman of the Kano Municipal local government council Fa'izu Alfindiki, a staunch loyalist of Mr Ganduje.
Mr Ahmad had on the day of the election written on his Facebook page that he left the venue of the primary to protect his supporters because thugs were intimidating them.
"As an aspirant, I left the venue of the primary election for Gaya, Ajingi and Albasu Federal Constituency, because of the security of our majority delegates, if want to compete with the best, thugs shouldn't be part of any election," Mr Ahmad wrote.
The following day, Mr Ahmad in a statement rejected the result of the election and called for a fresh, free and fair election.
Sani Sha'aban
Sani Shaaban, an in-law to President Muhammadu Buhari, also lost a bid to secure the APC governorship ticket in the Kaduna state governorship primary
Mr Sha'aban came third with 20 votes only from 1,245 delegates accredited for the exercise.
Uba Sani, Nasir El-Rufai's anointed candidate, polled 1,149 votes to clinch the governorship ticket while Bashir Abubakar, scored 37 votes.
However, Mr Sha'a ban kicked against the entire exercise, alleging that the poll was fraught with irregularities.
He alleged that the election was a 'charade', as most of the delegates from the 23 local governments were locked out of the voting venue and denied the right to vote for candidates of their choice.
Muftahu Muhammad
President Muhammadu Buhari's nephew, and member representing Daura/Sandamu/Maiadua Federal Constituency, Fatuhu Muhammad, also failed in his bid to be re-elected as the party's candidate for the Constituency.
Mr Muhammad lost the primary to Aminu Jamu who polled 117 votes to Mr Muhammad's 30 votes.
Faruk Adamu
Faruk Ádámù is another close associate of Mr Buhari who lost the APC governorship primary in Jigawa state.
He was defeated by the deputy governor of Jigawa State, Umar Namadi, aka Danmodi, with 1,220 to 15 votes.
He was the Minority Leader in the House of Representatives between 2003 – 2007.
Mr Adamu had also failed to secure the slot of the deputy national chairman (North) of APC during the last convention.
He was said to have lost reelection due to his unflinching support to Mr Buhari.
INVESTIGATION: Multimillion Naira e-learning centres abandoned, decay amidst shortage of facilities in Kano
Nasiru Yusuf
Despite a multimillion-naira contract awarded for the construction of e-learning centres in five local government areas of Kano North Senatorial District, the facilities do not exist and students still travel far distances to prepare and take the University and Tertiary Matriculation Examination (UTME).
What are more, investigations show that the major contract was unlawfully awarded to a serving senator, Barau Jibrin, who initiated the constituency project.
The National Information Technology Development Agency (NITDA), an agency under the Federal Ministry of Communication and Digital Economy, in 2015 awarded the contract for the construction of e-learning centres at Gwarzo, Tofa, Bichi, Kabo and Dambatta local governments at the cost of N193, 270,850 as part of the constituency projects in Kano State.
KANO FOCUS reports that the e-learning centres were supposed to provide basic information and communication technology (ICT) services to beneficiaries, especially indigent students who have no access to the internet for their online application, registration and computer-based examinations. Years later, students are still left stranded and have to incur additional travel costs whenever they take online examinations.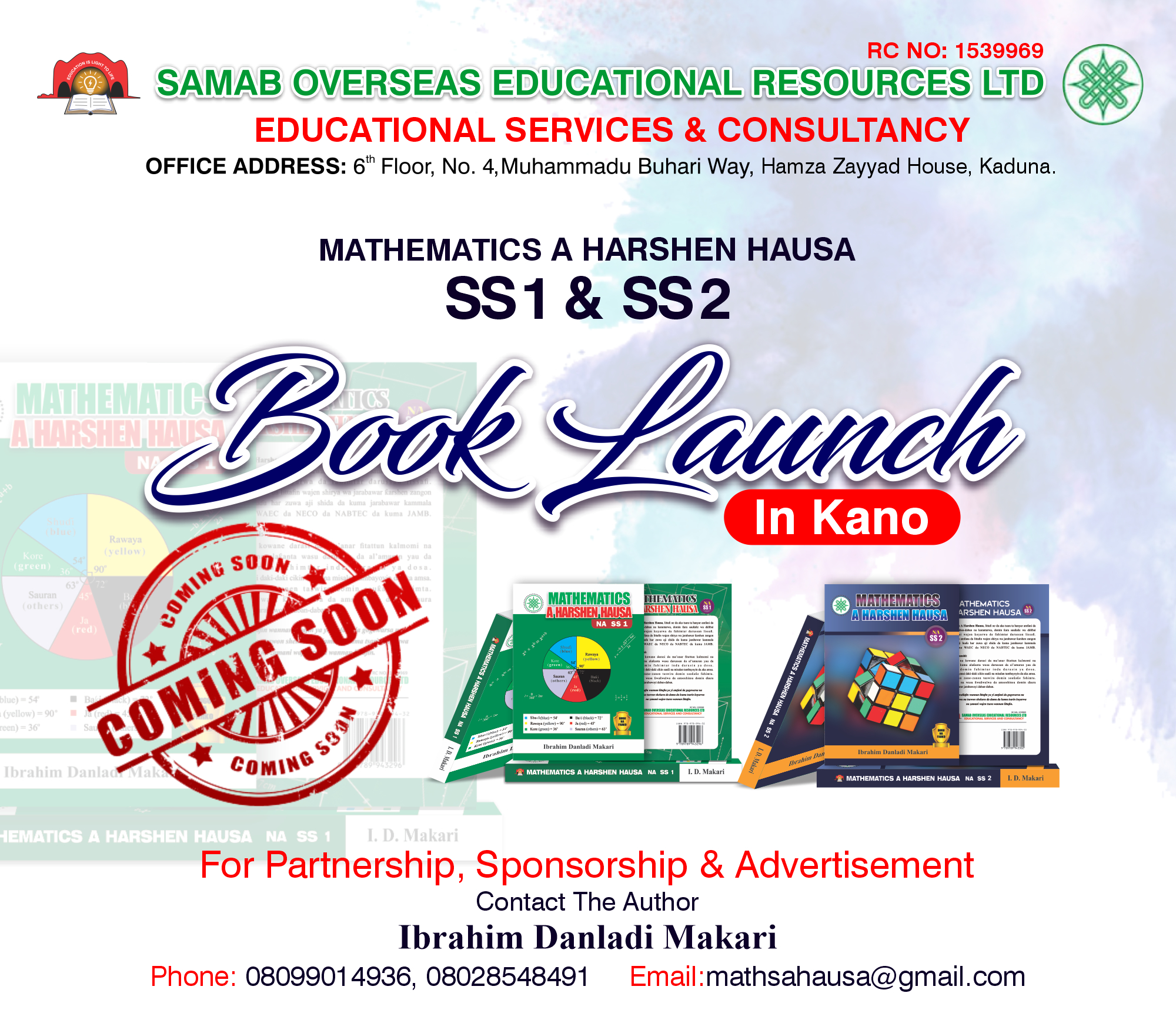 Senator sponsors unlawfully get the contract for constituency project
Investigations showed that the NITDA secured approval from the bureau of public procurement for the contract to be awarded through selective bidding and the building job was awarded to Sinti Nigeria Limited, which is owned by Senator Barau Jibrin who facilitated the project. The senator's children – Shawal Jibrin, Khalil Jibrin and Zainab Jibrin – are listed as directors while he is listed as a shareholder.
Research conducted by the reporter using an online business registration tool, NG-check.com, showed that the company was registered on December 21, 2000, and is located at Plot No. 170, zone A7 M-TEL Street, Wuse ll, Abuja. Its current registration status is unknown, meaning that it has not been filing returns with the CAC.
By using a company in which he has interests or owns to execute a government contract, Senator Jibrin breached Section 5 of the Code of Conduct Bureau and Tribunal Act, which deals with the conflict of interest. The section says: "A public official shall not put himself in a position where his personal interest conflicts with his duties and responsibilities."
The senator also breached S 2(b) 5th Schedule Part 1 of the 1999 Constitution, as amended which precluded public officials from engaging in or managing private businesses.
The project description
The main contract comprises the construction of five buildings to serve as e-learning centres in five local government secretariats namely Gwarzo, Tofa, Bichi, Kabo and Dambatta. Although there were no details of the selective tendering process, the award was made to Sinti Nigeria Limited, a 2019 report by Independent Corrupt Practices and Other Related Offences Commission (ICPC) seen by this reporter revealed.
The ICPC report queried a number of irregularities in the execution of the project. For instance, the report noted that buildings were not equipped with computers, internet facilities, printers, photocopiers, fans, air-conditioning sets as required. There was no proper project documentation, especially from NITDA. The Bills of Quantities (BOQ) that should specify the quantities and specifications of items supplied was unavailable.
The report also noted that from the records, 100% payment was made to the contractors at the commencement of the project and no explanation was given for this action.
The report concluded that the e-learning centres were not constructed at the appropriate locations where communities would have direct access to them.
Interestingly, two years later when this reporter visited the sites, the centres are yet to be opened for public use. Instead, the buildings have been converted into study centres of the National Open University on Nigeria (NOUN).
When contacted the spokesperson of NOUN Ibrahim Sheme explained that the study centre was handed over to the university by senator representing Kano North Mr Jibrin.
According to him "the NOUN guidelines prescribe that for any Community Study Centre to be established, the host community should provide all the necessary facilities and a substantial number of staff and hand them over to the University. That's what happened in Kano and several other states. Before your inquiry, I did not even know that the Study Centres in question were initially e-learning centres."
Bichi
Bichi is one of the oldest local governments in Kano State and it is the most developed local government in term of infrastructure in Kano North senatorial zone.
The Bichi e-learning centre constructed under the 2015 constituency project and later converted to study centre under the National Open University of Nigeria (NOUN) only has one computer laboratory with old desktop computers that appear not to be in use, a server room, few offices with one generator set.  It is located opposite local government secretariat in Bichi.
There are only two accredited UTME centres in the local government. One at Federal College of Education (Technical) and another private one and findings revealed that they are not enough as students travel to Kano metropolis and other neighbouring states to write JAMB computer based examination.
Some UTME candidates interviewed by this reporter said they have to travel to as far as Jigawa and Bauchi states to sit for the examinations, due to non-availability of UTME accredited centres in their respective local government areas.
One of the UTME candidates from Bichi, Abubakar Ibrahim, said he travelled to Bauchi State to write the exams due to lack of space in the centre in Bichi.
"I left Bichi at 12.00 pm a day to the examination date to Misau in Bauchi state. I arrived Misau at 6:30 in the evening. After finding the centre, I then started looking for accommodation. Because I don't know anyone, I approached a mosque, presented myself to the Imam and ask his permission to pass the night in the mosque, and he obliged.
"Ths examination marked my first contact with computer. Prior to this, I have never operated a computer in my life. My appeal to authorities is they should make more UTME centres available in each local government area to address the plight of travelling to far places," Ibrahim said
Another candidate who wrote his UTME at Hussaini Adamu Federal polytechnic, Kazaure, Jigawa State in 2020, Mubarak Bashir, told this reporter that he had to pass a night at Kazaure to avoid missing the examination.
He recalled that he was able to get accommodation at the residence of a lecturer of the institution courtesy of a relative who is a National Youth Service Corps (NYSC) member in the school.
"The journey was quiet challenging. My boarding school experience made me cope with the challenges encountered. If we have enough centres it would address the challenge of travelling to far distance places," Bashir said.
Gwarzo
Unlike Bichi, Gwarzo Local Government Area does not have any UTME centre and applicants have to travel to Kano metropolis or neighbouring states to write JAMB examination.
A visit to the supposed e-learning centre constructed to serve the community, showed that the building has been taken over by livestock. A sheep was seen having a nap in front of the main entrance. However, there was a signboard indicating it was converted to study centre of National Open University (NOUN). No equipment was found in the building.
A resident of the area, Aliyu Muhammad Usman, who sat for 2020 UTME at Hussaini Adamu Federal Polytechnic Kazaure, Jigawa State, said he travelled to Kazaure at 4.00 am on the day of the examination, because he did not have anywhere to sleep.
Usman wondered why government could not construct a designated test centre in Gwarzo to reduce the burden of travelling to other places.
For Mustapha Muhammad, a resident of Gwarzo local government who sat FOR his 2020 UTME examination at Kano University of Science and Technology (KUST) Wudil, the journey was a nasty experience.
Muhammad recalled that on the day of the examination he slept at Mariri quarters in Kano metropolis, before proceeding to Wudil early in the morning.
A young lady, Khadija Sani Usman, told this reporter that she nearly missed her UTME at Gandun Albasa quarters, Kano because she arrived the centre late.
"I pray we get a centre in our local government, so that students do not have to travel for writing UTME or even miss the exam for arriving late," she prayed.
Another lady, Rafiat Mansur Sani, said she wrote her UTME at Kabuga quarters in Kano metropolis due to lack of designated centres in Gwarzo LGA. She lamented how some candidates from distant places arrived examination centres late and this affected their performance.
Kabo
Findings showed that the e-learning project was facilitated by senator representing Kano North, Barau Jibrin, as a constituency project.  In spite of this, his local government area, Kabo, does not have a functional accredited UTME centre. The e-learning centre constructed there was converted to NOUN study centre.
A resident of Kabo, Abubakar Hashim, who wrote his Joint Admissions and Matriculation Board (JAMB) examination at Jigawa State College of Legal and Islamic Studies, Ringim, narrated how armed robbers attacked him on his way back to Kano.
He recalled that he initially was scheduled to take his examination at Federal University Dutse, Jigawa state capital on Friday.
"I left Kabo on Thursday to Dutse. Upon my arrival, I went straight to the centre where I met some candidates protesting. After asking, I was told that, while students were writing their exams the previous day, the generator broke down and the management of the centre failed to fix it until the system shut down many candidates.
"While I was wandering, anti-riot mobile policemen arrived and dispersed the protestors. After escaping the scene, I met a student who offered to provide me with accommodation.
"When I arrived at the centre the next day to take my exams, I found out that JAMB had postponed my exams to Saturday and also changed the venue to Jigawa state College of Legal and Islamic Studies, Ringim.
"From there, I packed my luggage and moved to Ringim. After the exams, I have to sell my phone to pay transport fare back home. Sadly, on our way back to Kano, armed robbers stopped our vehicle and robbed us our belongings on broad daylight," Hashim recounted
Tofa
The story is also the same at Tofa Local Government Area. The e-learning facility has been converted to NOUN study centre. Upon inquiry, one of the workers said the centre has fifty desktop computers in its e-learning facility where students write their semester examinations.
He, however, told this reporter that the e-learning facility is no longer functioning, because the generator, which supplied the centre with power, has been stolen.
Due to this, students now take their examinations elsewhere pending the supply of another generator.
A resident of the area, Nazir Isa Sani, informed this newspaper that he wrote his 2020 UTME in Bauchi State. He said he was among many candidates who were supported by the Kano state government during the exams.
"I had a better experience because the state government provided a luxurious bus that conveyed us to Bauchi. Upon our arrival, we were lodged in a hotel where we slept. In the morning, they took us to our respective centres where we wrote our exams," Sani recalled.
 Civil Society Organization reacts
The chairman of the Civil Society Action Coalition on Education for All (CSACEFA), Dr Auwalu Halilu, noted that access to education is key to the development of any society, community or nation.
He, therefore, expressed concern about the shortage of UTME examination centres, especially in rural local governments.
"The concern is most of these students from rural LGAs need to come to Kano metropolis where there are CBT centres or moved to other states to access these services.
"There are computer centres in these LGAs but they are not functioning. That is why we are advocating for simpler ways for the community members to access these types of services," Halilu said.
On the conversion of e-learning centres, Halilu said, "it is the responsibility of community members and civil society members like us to make sure these centres are properly utilised for the purpose they are being built for. For example, if there is a constituency project executed by the federal government to construct an e-learning centre in particular LGA, and the e-learning is being converted to something else, then it is not the fault of the government per se. What are members of the community and CSOs doing to draw the government's attention that the e-learning centres have been converted?
"However, the government should see it as part of its responsibility to do the right thing. Part of doing the right thing is that, when you construct an e-learning centre, there should be a monitoring system that will ensure that citizens are really utilizing these centres. For example, when you go to some of the centres, you see air conditions and computers being kept in a store, and not utilised. These are types of materials when stayed for a longer period without use; it will become useless and obsolete."
Community Leaders speak
A retired headmaster at Bichi, Muhammad Shu'aibu, said the local government needs an e-learning centre to meet ICT to the demands of its residents.
He recalled that his son had to travel to Daura, Katsina State to write his UTME amidst security challenges bedevilling the area due to the shortage of computer-based test centres in Bichi Local Government Area.
Also commenting, Chairman, Gwarzo Local Government Awareness and Development Network, Aminu Rabi'u Na'abba, said prior to the introduction of the Computer Based Test, there were five centres for writing JAMB examination.
On the conversion of the e-learning centre to NOUN study centre, Na'abba said although having Open University in Gwarzo is a welcome development, it would have been better to host it in a separate structure. This according to him will grant the community access to e-learning facilities and distance learning.
Na'abba said the conversion is unnecessary, as there is enough landmass in the area to construct NOUN study centre.
An Activist from Tofa local government and Kano state chairman of Kungiyar Muryar Talaka (Voice of the Voiceless Network) Balarabe Yusuf Babale Gajida expressed disappointment on the lack of IT infrastructure in Tofa and neighboring Dawakin Tofa and Rimingado LGAs, adding that the situation is subjecting students wishing to write computer based examinations to unnecessary hardship.
He hoped that the e-learning facility converted to NOUN study centre in Tofa will be open to communities who need IT services, as access to distant learning is equally an important intervention.
The chairman of Kabo Development Forum, Isma'il Hussain Kanye, expressed optimism that if judiciously utilised, the e-learning centre in his LGA can provide IT services to communities as well as serve distance-learning purposes.
How shortage of IT infrastructure affects rural communities
A lecturer with Department of Information Technology, Bayero University, Kano, Dr. Ibrahim Sa'id Ahmad Babura argued that the introduction of computer-based examination was done in haste without provision of required IT infrastructure.
According to him many rural local governments in Nigeria lack IT penetration, thereby denying students the opportunity to explore their full potentials.
"Most people in rural areas are poor and, it is very difficult for people from rural communities to proceed with higher education if they don't have computer centres to take the exams. The major implication is the restriction of rural communities to quality higher education.
"Many students in rural communities are quite intelligent, quite capable, but they are not familiar with how to use computers. They don't have them in their schools. So many of them will end up failing the exams, not because they don't have the capacity to pass the exams, but they don't have the knowledge of how to use computers," he said
On the conversion of e-learning centres to NOUN study centres, Babura noted that it is not a bad idea as long as it is open to rural communities to learn basic computer skills.
He also opined: "It may not be totally wrong for the centres to be used by NOUN, especially if they are under utilised. However, it may be an opportunity for NOUN to continue giving training on computer education to rural communities.
The academic advised that government should provide state of the art computer laboratory in secondary schools that will be used as JAMB CBT examinations.
"The e-learning centres constructed as constituency projects should continue to be used as CBT centres and there should be more. Actually, we should have at least two secondary schools attached to one CBT centre. Students don't have to travel long distance, or come to the city or local government headquarters to write JAMB. It should be as close to them as it is in urban communities. Just because you are in rural area, it should not be difficult for you to sit for this examination.
"Considering the present insecurity, it will not be ideal for students to be travelling all over just because they want to write JAMB examination. E-learning centres should be built closer to these communities," Dr. Babura advised.
Legislators own constituency projects and not the agency – NITDA
Curiously, when confronted with our findings, the Director General, National Information Technology Development (NITDA), Malam Kashifu Inuwa Abdullahi, said that constituency projects domiciled in the agency are within the purview of the sponsoring legislator and not the executing agency.
"MDAs have no control over it (constituency project) apart from execution, according to the way it was put in the budget. It is not an NITDA project, it is a constituency project executed by NITDA and handed over to the sponsor," he said.
On the reason behind obtaining selective tender, Abdullahi referred this reporter to the agency's head of corporate communication and external relations, Hadiza Umar.
When contacted, Mrs. Umar said the reason for the tender is due to the fact that there was a lack of professional contractors who were competent in ICT projects at the time.
"In this case, considering the complexity of the projects and lack of many professional contractors who are competent in ICT projects at the time, NITDA requested the Bureau's 'no objection' to adopt restricted tendering in inviting selected competent contractors to execute the e-learning centres,"Mrs Umar argued.
Asked for procurement details, including the contact of the contractor, Umar said the search for the document containing the details of selected contractors invited for restricted tendering might take longer time.
"We will have to go search where we keep old documents, because the project was executed in 2015," she said.
Other contractors also failed to deliver
While the senator cornered the main contract for himself, the supply and installation of computer systems, Internet facilities, photocopier, printers, scanners, solar system, generating set, air-conditioning set and other accessories was awarded to Telfonica Blizzard Company and Advanced Data Services Limited.
While Telfonica Blizzard Company supplied the items at Gwarzo, Kabo and Bichi for the contract sum of N55.15 million, Advanced Data Services Limited supplied those at Dambatta and Tofa at a contract sum of N38.65 million.
Telfonica Blizzard Company limited is located at No. 2 Ikeja close, off Oyo Street, Garki Area 2, Abuja and was registered on December 5, 2014. The company's status is not known and its directors are listed as Yakubu Orisankoko, Aretta Anah and Debare Egbede.
Advance Data service, which was incorporated in Abuja on October 28, 2014, is located at No. 6 Ijebu Ode Close, Area 2, Garki Abuja. Its current status is unknown. Its listed directors are Adebayo Anjorin and Bola Rilau Bello.
* This investigation is supported by the John D. and Catherine T. MacArthur Foundation and the International Centre for Investigative Reporting.