Effective date: September, 15, 2019
KanoFocus ("us", "we", or "our") operates the https://kanofocus.com website (the "Service").
This page informs you of our policies regarding the collection, use, and disclosure of personal data when you use our Service and the choices you have associated with that data. Our Privacy Policy for KanoFocus is managed through Free Privacy Policy.
We use your data to provide and improve the Service. By using the Service, you agree to the collection and use of information in accordance with this policy. Unless otherwise defined in this Privacy Policy, terms used in this Privacy Policy have the same meanings as in our Terms and Conditions, accessible from https://kanofocus.com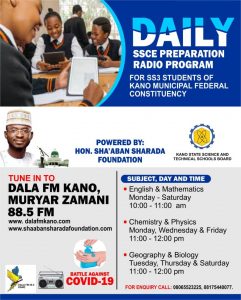 Information Collection and Use
We collect several different types of information for various purposes to provide and improve our Service to you.
Types of Data Collected
Personal Data
While using our Service, we may ask you to provide us with certain personally identifiable information that can be used to contact or identify you ("Personal Data"). Personally identifiable information may include, but is not limited to:
Email address
Cookies and Usage Data
Usage Data
We may also collect information how the Service is accessed and used ("Usage Data"). This Usage Data may include information such as your computer's Internet Protocol address (e.g. IP address), browser type, browser version, the pages of our Service that you visit, the time and date of your visit, the time spent on those pages, unique device identifiers and other diagnostic data.
Tracking & Cookies Data
We use cookies and similar tracking technologies to track the activity on our Service and hold certain information.
Cookies are files with small amount of data which may include an anonymous unique identifier. Cookies are sent to your browser from a website and stored on your device. Tracking technologies also used are beacons, tags, and scripts to collect and track information and to improve and analyze our Service.
You can instruct your browser to refuse all cookies or to indicate when a cookie is being sent. However, if you do not accept cookies, you may not be able to use some portions of our Service.
Examples of Cookies we use:
Session Cookies. We use Session Cookies to operate our Service.
Preference Cookies. We use Preference Cookies to remember your preferences and various settings.
Security Cookies. We use Security Cookies for security purposes.
Use of Data
Kano Focus uses the collected data for various purposes:
To provide and maintain the Service
To notify you about changes to our Service
To allow you to participate in interactive features of our Service when you choose to do so
To provide customer care and support
To provide analysis or valuable information so that we can improve the Service
To monitor the usage of the Service
To detect, prevent and address technical issues
Transfer of Data
Your information, including Personal Data, may be transferred to — and maintained on — computers located outside of your state, province, country or other governmental jurisdiction where the data protection laws may differ than those from your jurisdiction.
If you are located outside Nigeria and choose to provide information to us, please note that we transfer the data, including Personal Data, to Nigeria and process it there.
Your consent to this Privacy Policy followed by your submission of such information represents your agreement to that transfer.
Kano Focus will take all steps reasonably necessary to ensure that your data is treated securely and in accordance with this Privacy Policy and no transfer of your Personal Data will take place to an organization or a country unless there are adequate controls in place including the security of your data and other personal information.
Disclosure of Data
Legal Requirements
Kano Focus may disclose your Personal Data in the good faith belief that such action is necessary to:
To comply with a legal obligation
To protect and defend the rights or property of KanoFocus
To prevent or investigate possible wrongdoing in connection with the Service
To protect the personal safety of users of the Service or the public
To protect against legal liability
Security of Data
The security of your data is important to us, but remember that no method of transmission over the Internet, or method of electronic storage is 100% secure. While we strive to use commercially acceptable means to protect your Personal Data, we cannot guarantee its absolute security.
Service Providers
We may employ third party companies and individuals to facilitate our Service ("Service Providers"), to provide the Service on our behalf, to perform Service-related services or to assist us in analyzing how our Service is used.
These third parties have access to your Personal Data only to perform these tasks on our behalf and are obligated not to disclose or use it for any other purpose.
Analytics
We may use third-party Service Providers to monitor and analyze the use of our Service.
Google Analytics Google Analytics is a web analytics service offered by Google that tracks and reports website traffic. Google uses the data collected to track and monitor the use of our Service. This data is shared with other Google services. Google may use the collected data to contextualize and personalize the ads of its own advertising network.
You can opt-out of having made your activity on the Service available to Google Analytics by installing the Google Analytics opt-out browser add-on. The add-on prevents the Google Analytics JavaScript (ga.js, analytics.js, and dc.js) from sharing information with Google Analytics about visits activity.
For more information on the privacy practices of Google, please visit the Google Privacy & Terms web page: https://policies.google.com/privacy?hl=en
Links to Other Sites
Our Service may contain links to other sites that are not operated by us. If you click on a third party link, you will be directed to that third party's site. We strongly advise you to review the Privacy Policy of every site you visit.
We have no control over and assume no responsibility for the content, privacy policies or practices of any third party sites or services.
Children's Privacy
Our Service does not address anyone under the age of 18 ("Children").
We do not knowingly collect personally identifiable information from anyone under the age of 18. If you are a parent or guardian and you are aware that your Children has provided us with Personal Data, please contact us. If we become aware that we have collected Personal Data from children without verification of parental consent, we take steps to remove that information from our servers.
Changes to This Privacy Policy
We may update our Privacy Policy from time to time. We will notify you of any changes by posting the new Privacy Policy on this page.
We will let you know via email and/or a prominent notice on our Service, prior to the change becoming effective and update the "effective date" at the top of this Privacy Policy.
You are advised to review this Privacy Policy periodically for any changes. Changes to this Privacy Policy are effective when they are posted on this page.
Contact Us
If you have any questions about this Privacy Policy, please contact us:
By email: info@kanofocus.com, editor@kanofocus.com
By phone number: 0818 606 9343 and 0808 115 6783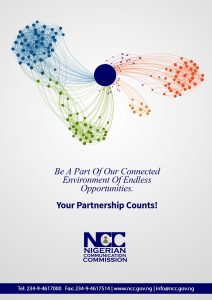 Kano Emir to head community policing advisory committee
Mukhtar Yahya Usman
Governor Abdullahi Ganduje has appointed the Emir of Kano, Aminu Ado Bayero as head of a community policing advisory committee.
KANO FOCUS reports that Mr Bayero is expected to work together with a deputy commissioner of police, Balarabe Sule, who is also the chairman of a second committee–the State Community Policing Community–to enhance security in the state.
Mr Ganduje inaugurated the two committees at the Government House, Kano on Friday.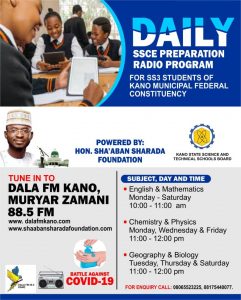 "The committee will be giving advice on how to come about the issue of security in the state," the governor said, referring to the emir's team.
Mr Ganduje said there is need for communities to be engaged in the fight against crime.
"We urge people to cooperate with the security agencies in providing them with useful information. Because it is the people of the community who know criminals among them," he added.
In his remarks the Inspector General of Police, who was represented by the Deputy Inspector General, (DIG) Andul Dahiru Danwawu commended Mr Ganduje for his efforts on security in the state.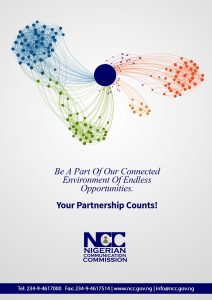 Ganduje's 2nd term worst in Kano history – Opposition
Abubakar Dangambo and Nasiru Yusuf
Kano state governor, Abdullahi Ganduje's second term is the worst in history according to the opposition Peoples' Democratic Party, a charge that the government has dismissed.
Former PDP chairman and Kwankwasiyya stalwart Umar Haruna Doguwa made the accusation in an interview with Kano Focus marking the first anniversary of Mr Ganduje's second term.
Mr Doguwa said Ganduje's administration has not introduced a single new project within the year under review.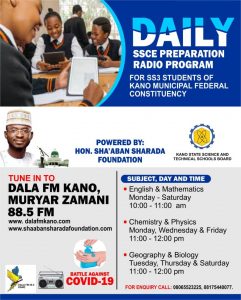 "In terms of infrastructure I have not seen anywhere within one year where one block of new project was put. Just check. New project? This year? No."
PDP demands probe into Kano mass deaths, berates Ganduje over daughter's 'excesses'
COVID-19: AKTH resumes specialty clinics Monday
COVID-19: 28 Almajirai repatriated to Kano test positive–Official
Mr Doguwa also accused the Ganduje administration of destroying both the traditional and religious heritages of Kano state within the year.
"Kano traditional institution is known far and even beyond Africa. But it was destroyed by only one person for his selfish desire.
"I am referring to the balkanisation of Kano emirate and subsequent dethronement of Emir Muhammad Sanusi ll. This cannot be forgotten.
"Secondly, take Kano as the centre of commerce and religious learning.
"Even in that learning, there was no time in the history of Kano when system of Islamic learning was worst hit, like this one year of Ganduje administration.
"You know the issue of Almajirai which was supposed to be modernised, but destroyed by this administration.
"The worst is branding a particular group of Ulama as anti-government.
These two actions have direct consequences on government progress," Mr Doguwa said.
Free or Borrowed Education?
The opposition politician also faulted the implementation of free and compulsory education policy by the Ganduje administration.
He accused Mr Ganduje of excluding tertiary students from the program's beneficiaries as he claimed was the case during the Kwankwaso administration.
"It should also be on record that total free education being operated by Rabiu Musa Kwankwaso was given free of charge, without any foreign or local loan from anywhere.
"The so-called free education being operated by governor Ganduje is for a cost.
"Though it is partly funded by some donors, I learnt that he has collected N15 billion loan, for what?" Mr Doguwa said.
He also criticised the handling of the COVID-19 pandemic by the Ganduje administration.
"The way it was handled was nothing to write home about.
"Poor people were put in lockdown without palliatives.
"Even in the steering committee you put children you loved against professionalism. People were not fully sensitised.
"Look, the governor made a pronouncement that the government will give palliatives to 500,000 people of Kano out of about 20 million population.
"Even at that, the governor later said they are starting with 50,000 people, where only four people were selected from each political ward. It is just a sham, and it will not solve the problem." Mr Doguwa said.
Our government has done well
However, Kano state commissioner for youths and sports, Kabiru Ado Lakwaya dismissed the allegations as mere ranting by the opposition.
Mr Lakwaya told Kano Focus that despite challenges, the government has achieved huge successes in the areas of education, health, economy, youths, transportation and infrastructure.
He said Mr Ganduje is championing the integration of Almajiri into the formal education sector.
"The policy on Almajiri repatriation will continue as it sees the move an opportunity to make life better for them as citizens.
"It is a collective effort by northern governors to tackle insecurity in the region." He said.
The commissioner also said contrary to claims by the opposition of lapses in the handling of Covid 19 pandemic, Mr Ganduje was the first governor in Nigeria to set up an isolation centre even before the virus reached Kano.
"He imposed movement restrictions and banned inter-states movement all in an effort to prevent the spread of the virus in Kano." Mr Lakwaya said.
He also dismissed allegations that the government's only achievement was the balkanization of the Kano Emirate.
"Even the opposition are now happy with the creation of the new Emirates as it helps in developing their communities.
Much needs to be done
Meanwhile, a political analyst, Kabiru Sufi said Mr Ganduje's second term has achieved a pass mark in the education sector.
Mr Sufi, who holds a PhD in Political Science, told Kano Focus that the government needs to double its efforts to fulfil its promises in education.
"A special launch was made a bill has been taken to the state assembly to secure funds for the program."
"Launching the program is not enough, as more need to be done, government should redouble effort to actualize the projects, but fairly speaking, government needs to do more." Mr Sufi said.
The political scientist said the government has also recorded success in infrastructural development though most of the projects are still under construction.
He however argued that critical sectors like agriculture and water supply were not given deserve priority yet, and water supply continues to remain major problem for Kano residents.
Mr Sufi said the government has failed to fulfil its promise of establishing a world class cancer centre though it has launched the project.
He added that the COVID-19 pandemic has exposed many problems in the health sector which need serious attention.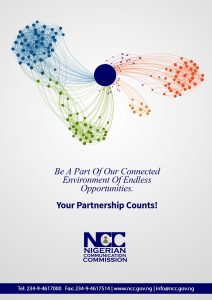 COVID-19: AKTH resumes specialty clinics Monday
Mukhtar Yahya Usman
The Aminu Kano Teaching Hospital, (AKTH) Kano has ordered all the specialty clinics suspended at the facility due to the COVID-19 pandemic to resume services on Monday.
This was contained in a statement signed by the hospital's spokesperson Hajiya Hauwa Abdullahi and sent to KANO FOCUS on Friday.
The statement said the Chief Medical Director (CMD) of the hospital, Abdurrahman Abba Sheshe gave the order, while receiving donations of medical equipment and consumables worth N16 million from a group of individuals including staff members of the hospital.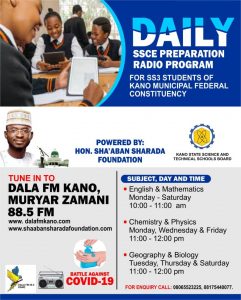 It could be recalled that the speciality clinics were suspended for a period of six weeks due to Covid-19 pandemic.
Mr Sheshe, a professor of surgery, thanked the donors for the gesture.
"We thank the Almighty God for giving the group the wisdom to think of how to contribute their quote in alleviating the problem of the staff of the hospital as well as the patients.
"It is obvious that many patients lost in the last few weeks died due to absent of proper health care services in the state to complement the one provide in the teaching hospital," he said.
Presenting the donation on behalf of the group, Engineer Sani Umar said the idea of donating the consumables came as a result of challenges faced by doctors and other health workers, who got infected with coronavirus due to lack of personal protective equipment (PPE).
Mr Umar lamented that many patients with hypertension, diabetes, kidney diseases and pregnant women had died because they could not access healthcare at the AKTH due to the suspension of services.
He also thanked Alhaji Abdussamad Isyaku Rabiu, founder of BUA Foundation for donating N10 million to complement their efforts.