What Emir Muhammadu Sanusi II did for Kano – Kurawa
Mukhtar Yahya Usman
Muhammadu Sanusi II, the 14th Fulani Emir of Kano who was dethroned after a six-year reign assumed office on June 08, 2014.
In this exclusive interview with Kano Focus, Ibrahim Ado Kurawa, historian and close associate of the deposed Emir highlights some of the legacies of Muhammadu Sanusi II.
Emir's Role
Before talking about the legacies of Emir Muhammadu Sanusi II we need to understand the duties of an emir first.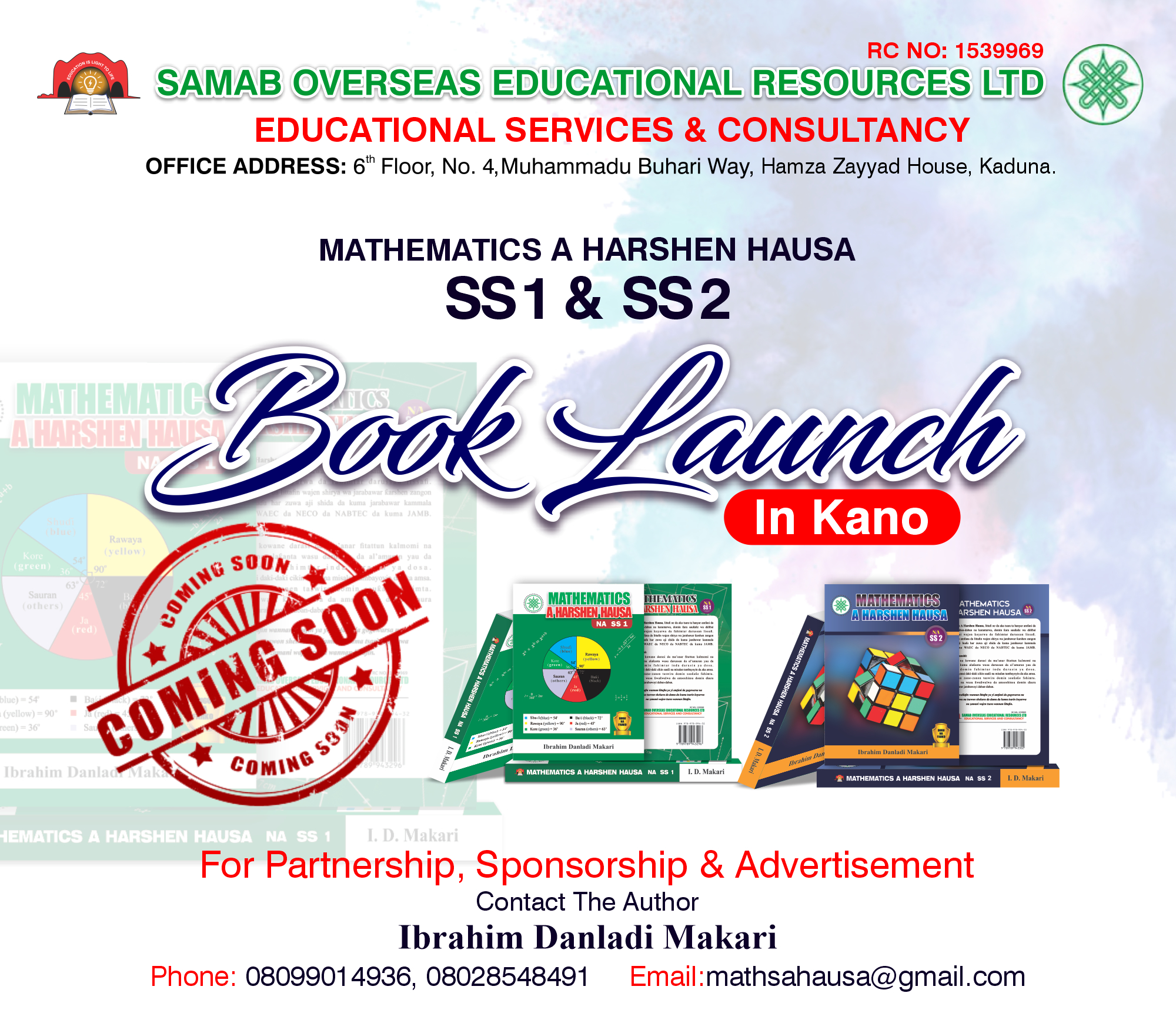 An emir does not legislate, execute or adjudicate as was the case in the past.
In 1967, the military government removed their judicial powers and in 1976 local government administration was taken away from Emirs.
Therefore an emir's duties became limited to what he is assigned to do by the government and the provision of leadership for his people.
That was how Emir Alhaji Ado Bayero lived from 1976 until his death.
By the time Muhammadu Sanusi II assumed the throne of Kano Emirate his only function was to provide leadership for his subjects.
Leadership Style
He was asked to provide leadership and everyone has his style.
Some people would keep mute when they see wrongdoing while others will speak up.
Why don't people like to be corrected? Let them do the right thing and see if he would still criticize them.
Let his detractors come out and refute his criticisms.
Some people fail to understand that there are individual differences in leadership style.
So every Emir has a choice on whether to speak or keep silent.
Uniting the Royal Family
The first thing he did was to unite his subjects especially the royal family.
Emir Sanusi II gave royal titles to all branches of the ruling Dabo family.
These included the descendants of Emir Muhammadu Inuwa and Emir Alu Babba.
The last descendant of Emir Alu to hold a  traditional title, Ahmadu Gwadabe  – who was appointed Danmaje by Emir Abdullahi Bayero –  died in 1967 and they were not given another title since then until the reign of Muhammadu Sanusi II.
As for Emir Muhammadu Inuwa, his descendants did not hold any title even the headship of a ward for 51 years after his death until Muhammadu Sanusi II turbaned one of them as a District Head.
He also appointed Aminu Sadik from the Dan Lawan Ayuba branch of the Abdullahi Maje Karofi royal house as the Zanna of Kano.
From the scions of Emir Sanusi I, he appointed Dan Galadima, Bunu, and Dan Buran.
No previous Emir has done this much to unite the family of Ibrahim Dabo.
Renovating Gidan Rumfa
The Kano royal palace is known as Gidan Rumfa after Emir Muhammadu Rumfa who built it about 500 years ago.
It has never been renovated as it was done during the reign of Muhammadu Sanusi II.
He modernized every nook and cranny of the palace, which is a no mean achievement.
Family Law Bill
Emir Muhammadu Sanusi has done what no Emir has done in the history of Kano by drafting a bill on Islamic Family law.
He gathered a large number of Islamic scholars who spent three years poring over books on Islamic Shari'a to draft the act for a law to regulate the Islamic family in Kano state.
It covers aspects such as marriage, family support, childcare, and divorce.
Most Educated Emir
Emir Muhammadu Sanusi was the most educated emir in the history of Kano in both Islamic and formal education.
That was why he tackled controversial issues to help in resolving them using his vast knowledge.
He also had a wealth of experience in public service culminating in his appointment as Governor, Central Bank of Nigeria.
He used his knowledge and experience to gain access to international organizations and associations.
Economic Development
Emir Muhammadu Sanusi II used his connections to spur the economic development of Kano state.
The African Development Bank engaged in an Industrial Diagnostics of Kano and developed an economic development blueprint for the state.
This is usually reserved for countries.
He brought Chinese investors to set up a $300million textile industry in Kano.
He brought another company "Baban Kowa", which provides farmers with seeds and inputs as well as buy the produce after harvest.
He also brought Black Rhinos who will set-up a solar power plant worth $100million in Kano.
He had already arranged an agreement with the Federal Government and the contract has been signed.
Defender of the people
These show that his main interest in being a monarch went beyond the paraphernalia of office such algaita, kakaki, and tambari.
He had a plan for the development of his people.
That is why he was always vocal in any matter concerning Kano in particular and Nigeria in general.
He was instrumental in protecting the interests of his fellow Fulani when they were being stereotyped as aggressors in the frequent clashes between farmers and animal herders.
That is why Fulani associations love him very much.
Man of Peace
Emir Muhammadu Sanusi II deserves commendation concerning the peaceful manner he handled his dethronement.
He averted riots in Kano by instructing his followers to leave everything to Allah and accept his successor.
Many thought he would resist or seek legal redress but he forgave and ask the people to obey whoever his successor might be.
Kano Governor-elect cautions govt against taking loan after election
The Kano State Governor-elect, Abba Kabir Yusuf, has issued a Public Advisory to all subsisting and prospective lenders to the current Kano State Government.
KANO FOCUS reports that the governor-elect warned that from March 18 to May 29, no lender, domestic or international, should grant any loan facility to the incumbent Kano State Government without the expressed consent of the incoming administration.
The advisory is contained in a statement issued on Friday in Kano by the Chief Press Secretary to the Governor-elect Sunusi Bature Dawakin Tofa.
"Any such loan facility approved and issued to the Kano State Government between the date of election and the date of swearing-in without the explicit knowledge and consent of the incoming administration will not be honoured by the new administration.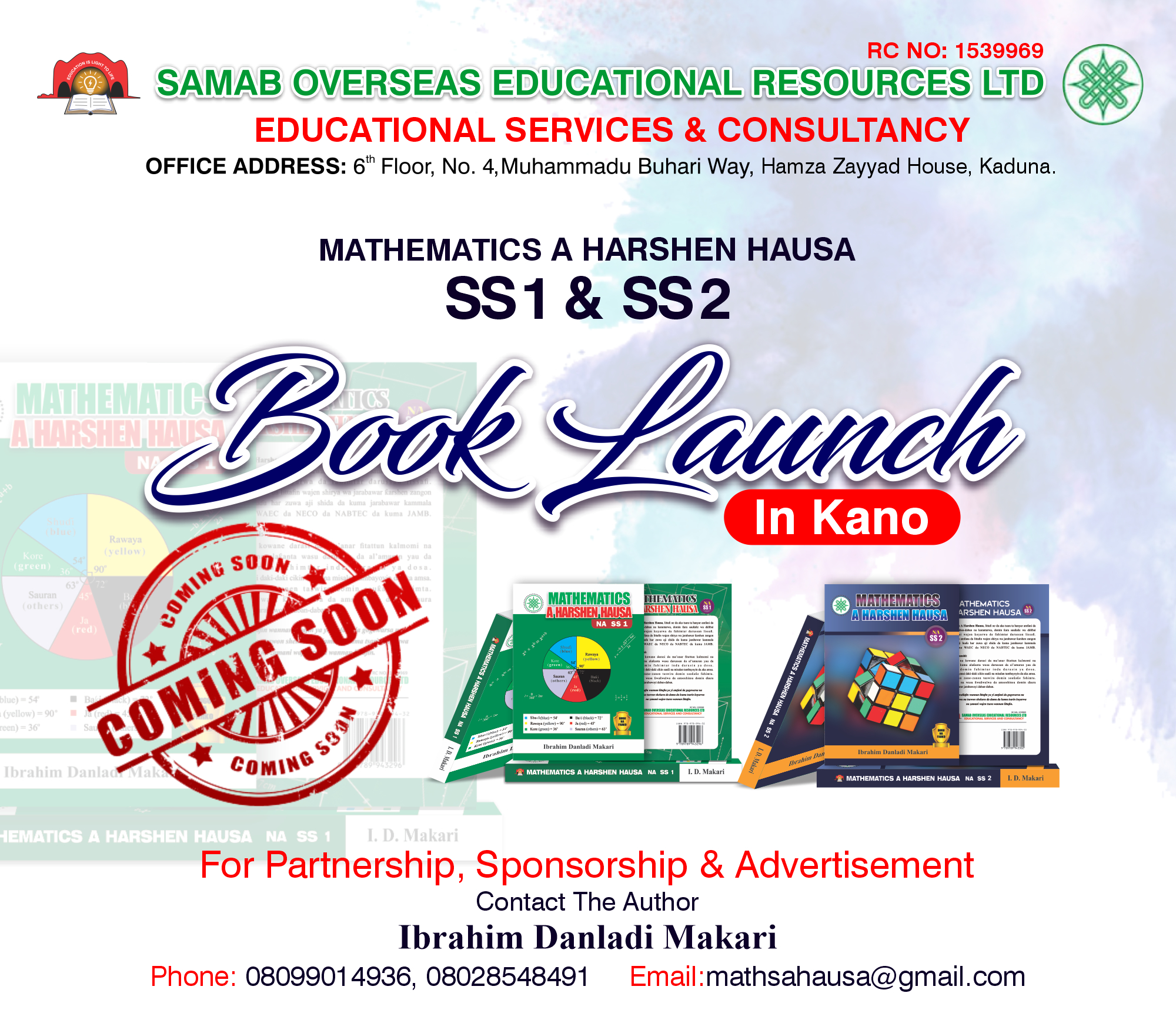 "All subsisting lenders to the Kano State Government shall take notice that all terms and conditions for all existing loan facilities shall be renegotiated by the new administration guided by the utilisation audit/review of each loan facility," the statement said.
Kano Governor-elect unveils 65-member transition committee
Aminu Abdullahi 
.
Kano State Governor-elect Abba Kabir Yusuf has unveiled 65 member Transition Committee.
KANO FOCUS reports that the former Executive Secretary of the Tertiary Education Trust Fund (TETFUND), and NNPP 2023 Senatorial Candidate for Kano North Dr Baffa Bichi has been appointed as Chairman of the Gubernatorial Transition Committee, GTC, while a retired Permanent Secretary, Abdullahi Musa will serve as the Secretary.
This was contained in a statement issued on Friday by Sanusi Bature Dawakin Tofa, the Chief Press Secretary to the Governor-elect.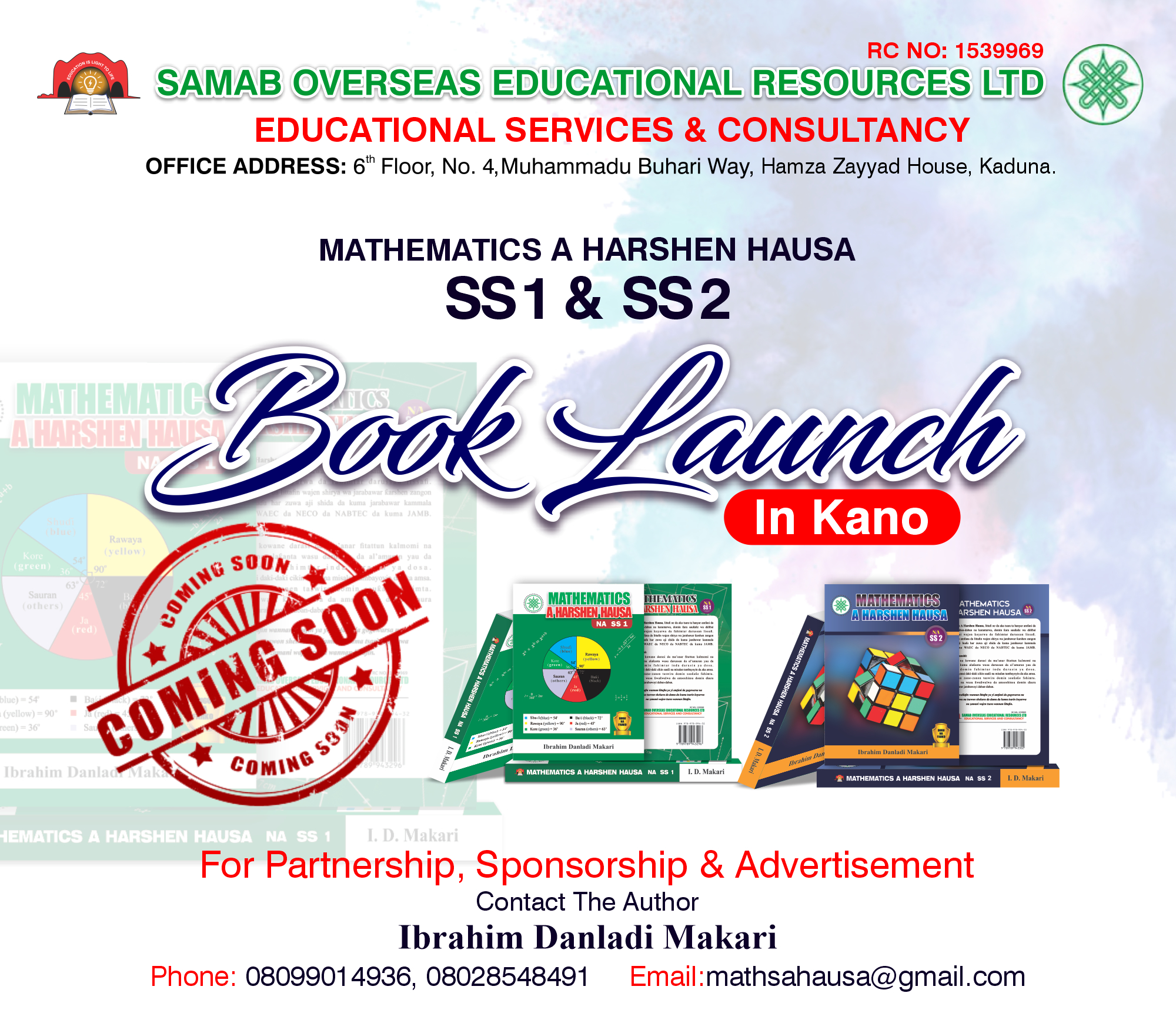 "The Transition Committee will amongst other things, facilitate the orderly transfer of power from the outgoing Abdullahi Ganduje Administration to the incoming Abba Gida Gida Administration.
''His Excellency, the Kano State Governor-elect will inaugurate the Committee on Saturday 1st April 2023 by 2:00 PM," Dawakin Tofa.
The Chief Press Secretary stated that sub-committees on various sectors and sub-sectors would be announced in due course.
Below is the list of the committee members:
Sen. AB Baffa Bichi, PhD Chairman
Prof. Hafiz Abubakar Member
Hon. Shehu Wada Sagagi Member
Hon. Umar Haruna Doguwa Member
Hon. Ahmad Garba Bichi Member
Dr Ali Haruna Makoda Member
Barr Maliki Kuliya Member
Barr. Haruna Isa Dederi Member
Dr. Danyaro Ali Yakasai Member
Engr. Muhammad Diggol Member
Dr Ibrahim Jibrin Provost Member
Sheikh Aminu Daurawa Member
Dr. Labaran Abubakar Yusuf Member
Prof Sani Lawan MFashi Member
Alh. Umar S. Minjibir Member
Dr Danjuma Mahmud Member
Engr. Kabir Jibrin Member
Dr Farouk Kurawa Member
Engr. Dr Marwan Ahmad Member
Dr Aminu Garba Magashi Member
Alh. Aminu Ibrahim Abba Member
Alh. Laminu Rabiu Member
Engr. Bello Muhd Kiru Member
Engr. Garba Ahmed Bichi Member
Hon. Tajudeen Othman Member
Sadiya Abdu Bichi Member
Hon. Yusuf Jamo Member
Hon. Nura Dankadai Member
Alh Yusuf Lawan Member
Hon. Umar Maggi Gama Member
Hj Azumi Namadi Bebeji Member
Prof. Auwalu Arzai Member
Rt. Hon. Gambo Sallau Member
Bar. Muhuyi Rimingado Member
State Chairman, NLC Member
State Chairman, KACCIMA Member
Alh. Audu Kirare Member
PS Adda'u Kutama Member
PS Aminu Rabo Member
Alh. Sule Chamba Fagge Member
Alh. Usman Adamu Gaya Member
Engr. Tijjani Yunkus Member
Engr. Abubakar Argungu Member
Alh. Yahaya Musa Member
Rt. Hon. Alasan Kibiya Member
Prof. Dahiru Sani Shuaibu Member
Arc. Ibrahim Yakubu Member
Dr. Kabiru Muhd Kofa Member
Dr. Mustapha Sani Member
Sheikh Malam Abbas Abubakar Daneji Member
Bar. Bashir Yusuf Mohd Member
Bar. Ibrahim Wangida Member
Umaru Idi Member
Dr. Sulaiman Wali Member
Hon. Rabiu Liliko Gwarzo Member
Alh. Kabiru Gwarzo Member
Hj Aisha Kaita Member
Hj Aisha Lawan Saji Member
Ali Yahuza Gano Member
Hon. Auwal Mukhtar Bichi Member
Alh. Musa Fagge Member
Hon Wakili Aliyu Garko Member
Tukur Bala Sagagi Member
Dr Nura Yaro D/Tofa Member
PS Abdullahi Musa Member/Secretary
Kano Governor-elect cautions against private construction in public schools, hospital, city wall
Kano state Governor–elect, Abba Kabir Yusuf, on Thursday, advised stoppage of construction works in public places such as schools, hospitals, graveyards, religious and cultural arenas, and along the city walls till further notice.
KANO FOCUS reports that this was contained in a Statement signed by his Chief Press Secretary, Sanusi Bature Dawakin-Tofa, and made available to journalists.
According to the Statement entitled: "PUBLIC ADVISORY ON THE ONGOING CONSTRUCTIONS IN PUBLIC PLACES," any person, group of persons or organisations who keep constructing structures on government-owned land or places, are doing so to their own peril.
The Statement reads: "The Kano State Governor-elect, His Excellency, Engr. Abba Kabir Yusuf, has directed that this Public Advisory be issued to all individuals, groups, and other organisations that have ongoing construction in public places viz: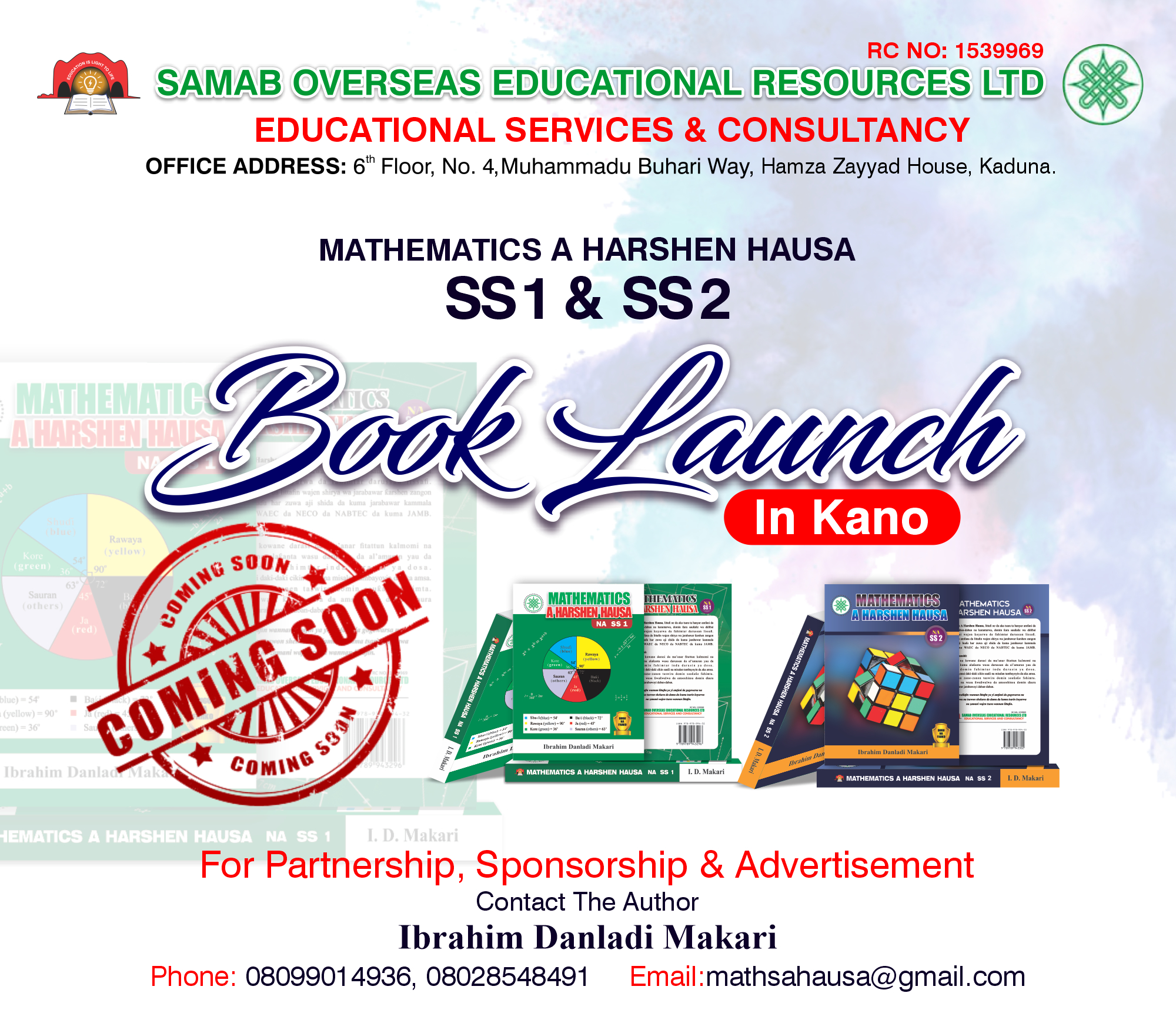 "You are advised to discontinue any construction work on public land within and around the following: All schools in the State, all religious and cultural sites in the State, all hospitals in the State, all graveyards in the State, and along the city walls of Kano.
"You are also advised to discontinue the demolition of, and the construction on, all existing public buildings belonging to the government and people of Kano State.
"This Advisory is issued in the public interest, effective from today Thursday 30th March, 2023 till further notice. Any contravener does so at his/her on risk, please."