Ganduje's Covid-19 response strategy and the challenges By Muhammad Garba
While one is filled with hope that it is relatively safe now to say that the administration of Governor Abdullahi Umar Ganduje is tenaciously fighting the war against the deadly COVID-19 pandemic, given the numerous measures adopted to cushion the impact of the ravaging disease, the response strategy, right from the beginning, is faced with many unnerving challenges.
This is in view of the fact that the virus is a new challenge to the global health and particularly to developing nations like ours.
Some have even predicted that Kano, given its population and cosmopolitan nature will become Nigeria's epicenter of the novel coronavirus pandemic considering the rising number of cases then which were attributed to the influx of people from states with confirmed cases of the virus into Kano.
This has created community transmission with asymptomatic carriers.
With no personal protective equipment then except surgical masks and lack of knowledge of the proper protocols on the preventive measures, 50 health workers in the frontline were infected with the virus.
Even the co-chair of the state Task Force on COVID-19, Prof. Abdulrazak Garba Habib and some other members were infected and have to be admitted to the isolation centre for treatment protocols.
This is in addition to the fact that from the onset many still think the coronavirus is a hoax, while others believe that a COVID-19 diagnosis is a death sentence, and do not want their neighbours to think they are infected.
So they avoid being tested, and try to behave as if all is normal.
They go to burials, and shake fellow mourners' hands because it would be socially unacceptable not to.
They shop, barefaced, in crowded markets and even hold soccer tournaments in the city.
First to accept threat
It is also on record that Kano was one of the first states to decipher the threat even before it occurs and start planning ahead of the epidemic.
It was followed by momentous pecuniary investments into preparedness and surveillance in collaboration with the Presidential Task Force (PTF) on COVID-19, Federal Ministry of Health (FMOH), state Ministry of Health and the Nigeria Center for Disease Control (NCDC), which have been working closely with partners and other stakeholders to coordinate and review the response strategies and implementation activities on a daily basis in order to effectually contain the spread of COVID-19.
Testing for COVID-19 was started in Kano on April 21 with only one testing lab which had to close due to contamination.
At that time, samples have to be sent to Abuja for analysis where in the process, sometimes, the sample got contaminated.
That itself caused delay in announcing how many positive cases have been detected in the state.
A team of medical experts had to be deployed to Kano to facilitate in reopening the testing centre after it was fumigated.
In appreciation of the response strategy by the Ganduje administration, when he visited Kano as part of his assessment tour to the state to assess the state response to the pandemic, Director General of the NCDC, Dr Chikwe Ihekweazu, commended the state government's response to the fight against the deadly COVID-19 pandemic in the state.
The DG was also quoted to have said recently in an NTA's Good Morning Nigeria, that Kano is testing more than any state in the country.
While the NCDC sets 100 benchmark of sample collection per state and with five molecular testing centres to enhance detection and effective response to the pandemic,  Kano state's sample collection goes up to hundreds and strengthening and stabilizing the position also led to drastic drop of the pandemic in the state. Even with the five testing centres Kano still take some of its samples to Abuja for testing.
Mysterious deaths
However, when I watched one of the televised daily Presidential Task Force on COVID-19 briefing by the Hon. Minister of Health, Dr. Osagie Ehanire, announcing that 60% of the "mysterious" deaths recorded at the peak period of the COVID-19 pandemic in Kano may have been triggered by or due to the virus, I find it difficult to fathom the report.
One is not surprised at this because, even while the investigation then had yet to commence, coordinator of the Ministerial Team on COVID-19 and Permanent Secretary, FMOH sent to Kano, Dr. Nasir Sani Gwarzo, an indigene of Kano state and medical epidemiologist, jumped to the conclusion that suggested that COVID-19 was the cause of the deaths.
His claim was however, brushed by the minister of health when appeared before members of the House of Representatives during plenary.
He told members of the Green Chamber that investigations into the deaths are of three streams and there is no result yet linking them to COVID-19.
Ehanire even denied Gwarzo making that statement.
Said he: "There was never a case of him (the task force coordinator) saying 80 per cent of people died from that or any other disease at all….The person did not ever say that the people died from coronavirus."
Based on my understanding of how this collaborative efforts aimed at battling the deadly pandemic works, the FMOH ought to have share its final report with the government of Kano state before sharing it with the media.
Verbal autopsies
That was what informed the decision by the government of Kano state to institute its combined team of experts from the state Ministry of Health and development partners, including the World Health Organization (WHO), National Centre for Disease Control (NCDC), AFENET and Lafiya Projects all under the under the leadership of Dr. Muktar A. Gadanya to undertake a study of the situation.
The report by the PTF team believed its "verbal autopsies" found that a total of 979 deaths were recorded in eight metropolitan local government areas in the state at a rate of 43 deaths per day, compared with the typical death rate of roughly 11 deaths per day, while the peak in deaths occurred in the second week of April, and that by the beginning of May, the death rate had gone back down to the normal rate.
However, the report of the team of experts by the Kano state government, which was presented to Governor Abdullahi Umar Ganduje, indicates that only 15.9 per cent of deaths recorded during the ugly incident between March and April has countered the comments made by the Minister of Health.
While presenting the Mortality Review (Verbal Autopsy) findings by the Team, the Lead Consultant, Muktar Gadanya, a Professor of infectious diseases from Bayero University Kano (BUK), disputed the minister's comments which was based on findings by the Ministerial Taskforce Team on COVID-19, led by Dr. Gwarzo, which earlier stated the large number of the mysterious deaths were caused by COVID-19.
The team of researchers discovered that about 1,774 deaths were recorded, but were able to trace the relatives of about 1604 of the deceased, which represented over 90 per cent of the total figure.
He maintained that out of 1,604 cases traced, only 255 victims, representing 15.9 percent cases of deaths were linked to COVID-19 pandemic.
The team, however, alluded the remaining deaths to diseases related to hypertension, diabetes, malaria and other commonly identified ailments, including self-medication by victims.
As at July 24, 2020, 37, 512 samples were collected in the various testing centres, while 27, 219 of the samples were tested out of which 1, 452 have been confirmed representing 5.33 per cent.
Also, 1, 190 cases were discharged with 209 confirmed cases on treatment and 53 death which represents 3.65 per cent mortality rate. 3, 131 contact tracing were initiated and carried out.
Available data on date of releasing the result of cases under review indicate that the highest case of 80 was recorded in the state on May 5, 2020, while there was zero case on July 4, 2020.
Of the total 53 mortality rate recorded during the period under focus, nine patients died from the disease on the April 25.
As at July 24, 2020, 37, 512 samples were collected in the various centres, while 27, 219 of the samples were tested out of which 1, 452 have been confirmed representing 5.33 per cent. Also, 1, 190 cases were discharged with 209 confirmed cases on treatment and 53 death which represents 3.65 per cent mortality rate. 3, 131 contact tracing were initiated and carried out.
Also, available data on date of releasing the result of cases under review indicate that the highest case of 80 was recorded in the state on the May 5, 2020, while there was zero case on July 4, 2020.
Of the total 53 mortality rate recorded during the period under focus, nine patients died from the disease on the April 25.
Community sample collection
The state government also piloted community sample collection in 10 high risk settlements across two local governments of Gwale and Kano Municipal Council.
The sample collection was implemented across 62 wards of six local governments which resulted in the collection of over 24,000 samples.
This include Nassarawa with 11 wards and 3, 659samples collected from which 45 were confirmed positive; Gwarzo 11 wards, 4, 030 samples and 45 confirmed cases; Kumbotso 11 wards, 4, 165 samples and 51 confirmed cases. The rest are Wudil which has 11 wards, 5, 175 samples collected and 3 confirmed cases; Dambatta has 10 wards and 4,096 samples were collected with 10 cases confirmed; Tarauni with 10 wards where 3, 735 samples collected and 8 cases conformed.
There are also plans to scale up the collection to other local government in both rural and urban areas.
At the sample collection sites, measures adopted in the operation include identified and activated 16 sample collection sites within the metropolis, engaged public and private clinicians on referrals, linked Acute Coronary Syndromes (ACS) and contact tracing to sample collection sites, awareness through community and religious leaders, improved data management, decentralization of data collection to field teams, daily review of HF and Community (ACS) tracking, identification of hotspot through GIS, Home Base Care Management,  Adopted and developed Home base care Standard Operating Protocols (SOP) for Kano State,  rolled out Home Base care across the State, Sixty Two (62) patients on Home Base Care.
Capacity development
The COVID-19 response strategy involves aggressively improved staff capacity in disease surveillance and response, infection prevention and control, laboratory, risk communication and community engagement, case management and POE.
Since the beginning of the outbreak, 842 clinicians and response team were trained thrice on contact tracing and active case to improve number of persons reached, while 11 training sessions were organized for 9,036 health workers on case detection, triaging and management of health care waste.
To ensure effective focus on all sample collection, biosafety and sample transportation, lab personnel, 110 medical records officers were drilled, 9, 252 media personnel, religious leaders, traditional leaders on community sensitization and safe behavior practice, community referral and identification of suspected cases, 264 clinicians, local government Primary Health Care Team on Patient management and home base care, while 252 road transport workers were trained on Point of Entry (POE).
These training helped increase the capacity of health professionals to detect COVID019, as well as increased awareness and compliance with the NCDC's take responsibility campaign amongst various groups.
Governor Ganduje engages media agencies during the fortnightly press briefing on COVID-19 at the state Government House.
Also as part of its risk communications activities, the Task Force in collaboration with other organisations has produced and shared multimedia content, including videos, infographics and audio jingles targeting different demographics. T
his has helped increase awareness about COVID-19 and enlightened many on how to protect themselves and stay safe.
Despite the daunting challenges and the successes being recorded in the COVID-19 response aimed at stemming further spread of the pandemic and the unrelenting commitment and political will in leading the response strategy, Kano is winning the war against COVID-19.
As evidenced by the above statistics which indicate a downward movement in the spread of the disease, the state is recording a major breakthrough in the curtailment of the pandemic.
Muhammad Garba is the commissioner, Information, Kano state.
COEASU FCE (T) Bichi commences one week warning strike over poor leadership in the college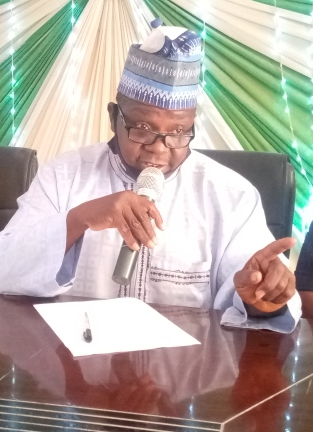 Nasiru Yusuf
The Colleges of Education Academic Staff Union (COEASU) Federal College of Education (Tech) Bichi has commenced a one week warning strike.
Kano Focus reports that the chairman of the union Muhammad Salisu Yunusa announced this on Tuesday while briefing journalists at Press Centre.
The COEASU chairman has accused the management of the college under Muhammad Bashir Fagge with non remittance of twenty five million Naira deduction made on behalf of the staff multi purpose cooperative society.
According to him as at August 2017, the college management had incurred a debt stock amounting to about eighty million Naira, being the cumulative sum of deductions from staff salaries that were not remitted to the college's staff cooperative society.
Mr Yunusa alleged that teaching and learning is being conducted under unbearable condition due to dilapidated infrastructure.
He also alleged that the management of the college has failed to pay legitimate staff allowances including 10 months peculiar academic allowance, Students Industrial Work Experience Scheme (SIWES) supervision allowance; teaching practice allowance and series of outstanding payment of the centre for continuing education.
" Academic infrastructures are dilapidating due to lack of maintenance; laboratories, workshops and studios are not functioning optimally due to lack of equipments and consumables.
"Insecurity and lawlessness is alarming due to complacency of the current management of the college; while staff morale is at low level, due to non payment of staff allowances and other statutory entitlements among other pressing issues," Mr Yunusa alleged.
According to him the college is yet to issue college graduands their Teachers' Registration Council (TRCN) certificate and National Certificate in Education (NCE) certificates for 2014/2015 and 2015/2016 sessions.
"The failure to issue TRCN certificates to our former students may be viewed by the general public as a corporate fraud, considering the fact that they had paid for the processing of the certificates in advance as part of their NCE III school fees while in college.
"The non-payment of security personnel for about seven months has further threatened the security of lives and properties of the institutions. This situation has culminated in serious theft in the students hostels," the chairman alleged.
Mr Yunusa called on the appropriate authorities to to prevail on the management of the college to immediately remit this money back to college's cooperative as soon as possible as failure to to do this will further worsen the welfare condition of some staff, some of whom have invested a larger chunk of their life saving in cooperative society.
"We will never soccumb to the intimidation of 'No work, no pay' by the college management until our demands are met," he said.
We've never added a penny on the price of our products during Ramadan – Dangote 
The chairman of Dangote Group Alhaji Aliko Dangote, has categorically urged people not to panic over price hike in his products during this Ramadan.
Kano Focus recalled that every Ramadan, sugar is one of the most used substance to prepare varieties of drinks and other edibles, even though it often goes higher than usual that a common man cannot afford to buy.
This problem according to many Muslim faith, is associated with the business people in commodity markets – who purchase such most used substances during the fasting period.
However, Mr Dangote said that he has massively filled markets with sugar across the country to avoid shortage during this Ramadan, which according to him to will not heighten the price of the sugar.
Dangote who spoke through his Manager, Garba Ibrahim El- Suleiman in Kano, says the Company presently has bathed all the markets across the country with products, "because our President, Alhaji Aliko Dangote respects and values month of Ramadan to the level that he has never added a penny on the price of his products during the time." He added.
"Our dealers also are very good people and we're rest assured that none of them would be able to take up the price of any product." Garba said.
Speaking with Salisu Sambajo, one of the Dangote Company's major Dealers in Nigeria, says there has never been a time when the Dangote increases prices of his products in any parts of the country during Ramadan.
"The price of every bag of sugar we sell is N18,500 only, therefore whenever you find out that a kobo is added to that, it is from the retailers. These people buy goods from us, they pay for transport, tax and many – so when they some amount on it, it is not Dangote that added it…we cannot force them not to." Sambajo said.
Also, Sabo Dankoli, another dealer of Dangote products explained that they have never experienced a hike in price from Dangote unless in 2020, when there was lockdown due to COVID-19 pandemic, "and that also was not from Dangote, it's because the commodities have gone out of store and people started to add money." He said.
Commending the Dangote Group efforts to ensure that there is no price increase during the fasting period, Chairman of the Kano State Public Complaints and Anti- Corruption Commission (PCACC), Muhuyi Magaji Rimingado has thanked Aliko Dangote for taking measures to ensure that his products have not gone out of store or too expensive to consumers during Ramadan.
''I was informed that the company has flooded the market with commodities that can last till after the Ramadan period and not only in Kano but across the northern states, ''Muhuyi Rimingado said.
''That was why we appreciated the company with a letter of Commendation last week. I hope the company will sustain the initiative even after the holy month of Ramadan.''
Ahmed Musa signs short deal with Kano Pillars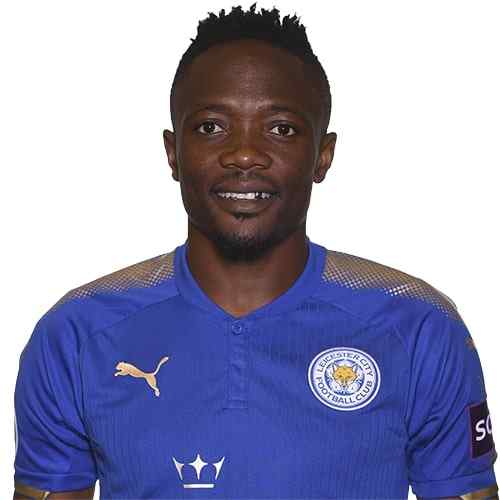 National captain Ahmed Musa is considering a proposition to play some matches for his former club in Nigeria, Kano Pillars, in a move hoped to boost the local league and maintain his personal fitness. 
Kano Focus reports that the 28-year-old, who is a free agent since leaving Saudi Arabian side Al Nassr in October, had received offers from England, Russia and Turkey.
But as he mulls over his next European destination in the summer, the winger received a proposition from the governor of Kano, Abdullahi Umar Ganduje and Shehu Dikko, chairman of the League Management Company (LMC) for a short stint in Nigeria.
"After speaking with the governor and chairman of the LMC I am considering to play some games for Kano pillars," the former Leicester City player told BBC Sport Africa.
"Anything that improves the image of Nigerian football is something that I strive to embark on and Kano Pillars holds a special place in my heart.
"It's the team that helped me become the professional footballer I am today, so this is more than just football but a very strong bond," Mr Musa said.
According to BBC a deal to bring Musa in has already been finalised.
Musa, who has built a training and fitness facilities in Kano to help grass roots football, scored 18 goals for Kano Pillars to finish as top scorer in the 2009/10 Nigeria Professional Football League (NPFL) season.
His desire to help promote the image of the domestic league on social media is what the LMC, which runs the NPFL, is hoping to benefit from this season.
Musa made his 96th appearance for Nigeria in their 3-0 win over Lesotho in Lagos in the Super Eagles final Africa Cup of Nations qualifier.
After Vincent Enyeama (101) and Joseph Yobo (100), Musa is Nigeria's third most capped player in history, having played 96 matches since his debut aged just 17 in 2010.
He helped the Super Eagles win the 2013 Africa Cup of Nations and played for them in the past two World Cups
Musa scored twice for Nigeria at the 2014 and 2018 Fifa World Cup tournaments to become the country's top World Cup goalscorer.