Ganduje's Covid-19 response strategy and the challenges By Muhammad Garba
While one is filled with hope that it is relatively safe now to say that the administration of Governor Abdullahi Umar Ganduje is tenaciously fighting the war against the deadly COVID-19 pandemic, given the numerous measures adopted to cushion the impact of the ravaging disease, the response strategy, right from the beginning, is faced with many unnerving challenges.
This is in view of the fact that the virus is a new challenge to the global health and particularly to developing nations like ours.
Some have even predicted that Kano, given its population and cosmopolitan nature will become Nigeria's epicenter of the novel coronavirus pandemic considering the rising number of cases then which were attributed to the influx of people from states with confirmed cases of the virus into Kano.
This has created community transmission with asymptomatic carriers.
With no personal protective equipment then except surgical masks and lack of knowledge of the proper protocols on the preventive measures, 50 health workers in the frontline were infected with the virus.
Even the co-chair of the state Task Force on COVID-19, Prof. Abdulrazak Garba Habib and some other members were infected and have to be admitted to the isolation centre for treatment protocols.
This is in addition to the fact that from the onset many still think the coronavirus is a hoax, while others believe that a COVID-19 diagnosis is a death sentence, and do not want their neighbours to think they are infected.
So they avoid being tested, and try to behave as if all is normal.
They go to burials, and shake fellow mourners' hands because it would be socially unacceptable not to.
They shop, barefaced, in crowded markets and even hold soccer tournaments in the city.
First to accept threat
It is also on record that Kano was one of the first states to decipher the threat even before it occurs and start planning ahead of the epidemic.
It was followed by momentous pecuniary investments into preparedness and surveillance in collaboration with the Presidential Task Force (PTF) on COVID-19, Federal Ministry of Health (FMOH), state Ministry of Health and the Nigeria Center for Disease Control (NCDC), which have been working closely with partners and other stakeholders to coordinate and review the response strategies and implementation activities on a daily basis in order to effectually contain the spread of COVID-19.
Testing for COVID-19 was started in Kano on April 21 with only one testing lab which had to close due to contamination.
At that time, samples have to be sent to Abuja for analysis where in the process, sometimes, the sample got contaminated.
That itself caused delay in announcing how many positive cases have been detected in the state.
A team of medical experts had to be deployed to Kano to facilitate in reopening the testing centre after it was fumigated.
In appreciation of the response strategy by the Ganduje administration, when he visited Kano as part of his assessment tour to the state to assess the state response to the pandemic, Director General of the NCDC, Dr Chikwe Ihekweazu, commended the state government's response to the fight against the deadly COVID-19 pandemic in the state.
The DG was also quoted to have said recently in an NTA's Good Morning Nigeria, that Kano is testing more than any state in the country.
While the NCDC sets 100 benchmark of sample collection per state and with five molecular testing centres to enhance detection and effective response to the pandemic,  Kano state's sample collection goes up to hundreds and strengthening and stabilizing the position also led to drastic drop of the pandemic in the state. Even with the five testing centres Kano still take some of its samples to Abuja for testing.
Mysterious deaths
However, when I watched one of the televised daily Presidential Task Force on COVID-19 briefing by the Hon. Minister of Health, Dr. Osagie Ehanire, announcing that 60% of the "mysterious" deaths recorded at the peak period of the COVID-19 pandemic in Kano may have been triggered by or due to the virus, I find it difficult to fathom the report.
One is not surprised at this because, even while the investigation then had yet to commence, coordinator of the Ministerial Team on COVID-19 and Permanent Secretary, FMOH sent to Kano, Dr. Nasir Sani Gwarzo, an indigene of Kano state and medical epidemiologist, jumped to the conclusion that suggested that COVID-19 was the cause of the deaths.
His claim was however, brushed by the minister of health when appeared before members of the House of Representatives during plenary.
He told members of the Green Chamber that investigations into the deaths are of three streams and there is no result yet linking them to COVID-19.
Ehanire even denied Gwarzo making that statement.
Said he: "There was never a case of him (the task force coordinator) saying 80 per cent of people died from that or any other disease at all….The person did not ever say that the people died from coronavirus."
Based on my understanding of how this collaborative efforts aimed at battling the deadly pandemic works, the FMOH ought to have share its final report with the government of Kano state before sharing it with the media.
Verbal autopsies
That was what informed the decision by the government of Kano state to institute its combined team of experts from the state Ministry of Health and development partners, including the World Health Organization (WHO), National Centre for Disease Control (NCDC), AFENET and Lafiya Projects all under the under the leadership of Dr. Muktar A. Gadanya to undertake a study of the situation.
The report by the PTF team believed its "verbal autopsies" found that a total of 979 deaths were recorded in eight metropolitan local government areas in the state at a rate of 43 deaths per day, compared with the typical death rate of roughly 11 deaths per day, while the peak in deaths occurred in the second week of April, and that by the beginning of May, the death rate had gone back down to the normal rate.
However, the report of the team of experts by the Kano state government, which was presented to Governor Abdullahi Umar Ganduje, indicates that only 15.9 per cent of deaths recorded during the ugly incident between March and April has countered the comments made by the Minister of Health.
While presenting the Mortality Review (Verbal Autopsy) findings by the Team, the Lead Consultant, Muktar Gadanya, a Professor of infectious diseases from Bayero University Kano (BUK), disputed the minister's comments which was based on findings by the Ministerial Taskforce Team on COVID-19, led by Dr. Gwarzo, which earlier stated the large number of the mysterious deaths were caused by COVID-19.
The team of researchers discovered that about 1,774 deaths were recorded, but were able to trace the relatives of about 1604 of the deceased, which represented over 90 per cent of the total figure.
He maintained that out of 1,604 cases traced, only 255 victims, representing 15.9 percent cases of deaths were linked to COVID-19 pandemic.
The team, however, alluded the remaining deaths to diseases related to hypertension, diabetes, malaria and other commonly identified ailments, including self-medication by victims.
As at July 24, 2020, 37, 512 samples were collected in the various testing centres, while 27, 219 of the samples were tested out of which 1, 452 have been confirmed representing 5.33 per cent.
Also, 1, 190 cases were discharged with 209 confirmed cases on treatment and 53 death which represents 3.65 per cent mortality rate. 3, 131 contact tracing were initiated and carried out.
Available data on date of releasing the result of cases under review indicate that the highest case of 80 was recorded in the state on May 5, 2020, while there was zero case on July 4, 2020.
Of the total 53 mortality rate recorded during the period under focus, nine patients died from the disease on the April 25.
As at July 24, 2020, 37, 512 samples were collected in the various centres, while 27, 219 of the samples were tested out of which 1, 452 have been confirmed representing 5.33 per cent. Also, 1, 190 cases were discharged with 209 confirmed cases on treatment and 53 death which represents 3.65 per cent mortality rate. 3, 131 contact tracing were initiated and carried out.
Also, available data on date of releasing the result of cases under review indicate that the highest case of 80 was recorded in the state on the May 5, 2020, while there was zero case on July 4, 2020.
Of the total 53 mortality rate recorded during the period under focus, nine patients died from the disease on the April 25.
Community sample collection
The state government also piloted community sample collection in 10 high risk settlements across two local governments of Gwale and Kano Municipal Council.
The sample collection was implemented across 62 wards of six local governments which resulted in the collection of over 24,000 samples.
This include Nassarawa with 11 wards and 3, 659samples collected from which 45 were confirmed positive; Gwarzo 11 wards, 4, 030 samples and 45 confirmed cases; Kumbotso 11 wards, 4, 165 samples and 51 confirmed cases. The rest are Wudil which has 11 wards, 5, 175 samples collected and 3 confirmed cases; Dambatta has 10 wards and 4,096 samples were collected with 10 cases confirmed; Tarauni with 10 wards where 3, 735 samples collected and 8 cases conformed.
There are also plans to scale up the collection to other local government in both rural and urban areas.
At the sample collection sites, measures adopted in the operation include identified and activated 16 sample collection sites within the metropolis, engaged public and private clinicians on referrals, linked Acute Coronary Syndromes (ACS) and contact tracing to sample collection sites, awareness through community and religious leaders, improved data management, decentralization of data collection to field teams, daily review of HF and Community (ACS) tracking, identification of hotspot through GIS, Home Base Care Management,  Adopted and developed Home base care Standard Operating Protocols (SOP) for Kano State,  rolled out Home Base care across the State, Sixty Two (62) patients on Home Base Care.
Capacity development
The COVID-19 response strategy involves aggressively improved staff capacity in disease surveillance and response, infection prevention and control, laboratory, risk communication and community engagement, case management and POE.
Since the beginning of the outbreak, 842 clinicians and response team were trained thrice on contact tracing and active case to improve number of persons reached, while 11 training sessions were organized for 9,036 health workers on case detection, triaging and management of health care waste.
To ensure effective focus on all sample collection, biosafety and sample transportation, lab personnel, 110 medical records officers were drilled, 9, 252 media personnel, religious leaders, traditional leaders on community sensitization and safe behavior practice, community referral and identification of suspected cases, 264 clinicians, local government Primary Health Care Team on Patient management and home base care, while 252 road transport workers were trained on Point of Entry (POE).
These training helped increase the capacity of health professionals to detect COVID019, as well as increased awareness and compliance with the NCDC's take responsibility campaign amongst various groups.
Governor Ganduje engages media agencies during the fortnightly press briefing on COVID-19 at the state Government House.
Also as part of its risk communications activities, the Task Force in collaboration with other organisations has produced and shared multimedia content, including videos, infographics and audio jingles targeting different demographics. T
his has helped increase awareness about COVID-19 and enlightened many on how to protect themselves and stay safe.
Despite the daunting challenges and the successes being recorded in the COVID-19 response aimed at stemming further spread of the pandemic and the unrelenting commitment and political will in leading the response strategy, Kano is winning the war against COVID-19.
As evidenced by the above statistics which indicate a downward movement in the spread of the disease, the state is recording a major breakthrough in the curtailment of the pandemic.
Muhammad Garba is the commissioner, Information, Kano state.
Five factors that increase divorce rate in Kano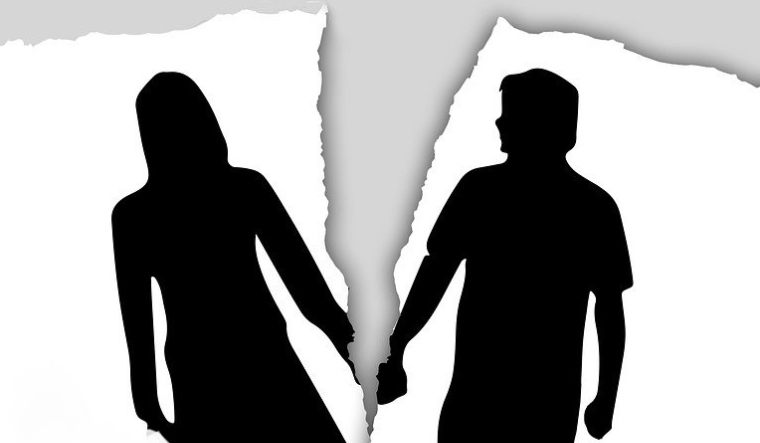 Aminu Abdullahi
A sociologist at  Bayero University Kano (BUK) Aminu Sabo Dambazau has identified five factors that increase the  rate of divorce in Kano state.
Mr Dambazau told Kano Focus on Thursday that the factors including mismatched characters, rivalry, forced marriage, suspicion, and dissatisfaction.
Mismached characters
Mr Dambazau said intending couples rush into marriage without understanding each other.
"Some people misuse the courtship period in solely expressing their feelings without exploring the characters and expectations of their partners.
"They neither understand the obligations and responsibilities of marriage nor do they have the chance to find out the characters, habits, and life views of each other.
"Therefore after marriage when their true characters appear they would start to have problem in their marriages." Mr Dambazau said.
Rivalry
The scholar said about 45% of divorce cases in Kano state are caused by co-wife rivalry.
He said a lot of marriages come to an end the moment the husband starts wooing a second wife.
"Most women do not accept a co-wife and prefer to end the marriage than share their husbands with another woman.
"This habit leads to the breakup of many marriages," he stated.
Forced marriage
Mr Dambazau said another major factor that causes divorce in Kano state is forced marriage.
He said women are still forced into marrying a man they do not love due to financial or social pressure on the parents.
"Whenever a wife doesn't like her husband she will do anything possible to get a divorce.
"Frankly speaking, forced marriage will never last as no one can stay with a person he hates," he stated.
Suspicion
The BUK sociologist said suspicion among couples contributes immensely to the high rate of divorce in Kano state.
"No couple will live in peace as long as they are suspicious of one another.
"Unfortunately this is a growing problem as some women always check their husband's phones in order to find incriminating evidence." Mr Dambazau said.
Dissatisfaction
He added that some husbands fail to gratify the needs of their wives such as feeding, clothing, and sexual desire.
"Whenever a husband fails to feed his wife he will not get respect from her.
"How will you marry a woman when you cannot cater for her needs?
"This is what is happening in our society." The lecturer said.
The road to divorce
Some divorcees in Kano corroborated the scholar's findings.
Maryam Abdullahi, mother of a one year old child said she left her husband after a year because he refused to allow her continue with her studies.
"I was married off to him immediately after completing secondary school even though I told my parents that I want to continue to a higher institution.
"Before the marriage, he promised to allow me continue with my education but he broke the promise after our wedding." She said.
Ms Abdullahi said she does not regret her decision to end the marriage.
"By God's will I'll fulfill my ambition and I'm optimistic to have my desired husband," Maryam said.
Unfair husband
Another divorcee Surayya Abubakar whose marriage ended after eight months said her husband was giving priority to her co-wife.
"He favored her over me and used to buy things for her that he was not buying for me.
"When I complained, he divorced me.
"Our parents met several times but the mediation was in vain as he did not change.
"I also asked him if I was offending him but he said I wasn't." Ms Abubakar said.
I'll never marry again
But Ramla Yusuf whose marriage lasted five months explained that her husband was a fraud who posed as a rich business man before the marriage.
"I realized that he was a liar during the wedding dinner when he couldn't provide the bridal gown.
"He lied that he owned a big house but I was taken to an old rental house.
"It turned out that he was jobless and penniless.
"I really suffered in his hand and after only five months I asked him to divorce me." She said.
Ms Yusuf added that she does not plan to marry again as she didn't know that marriage could be so painful.
Dirty woman
On his part, a male divorcee, Usman Shehu said he divorced his wife after a year of marriage because she was dirty and did not know how to cook delicious meals.
"I cautioned her to change her habit but she refused and I also complained to her parents but still nothing changed.
"I swear she can spend two days without taking a bath – she was not a wife anybody will bear to live with," Mr Shehu said.
Another person Umar Ibrahim said he divorced his wife because she did not respect him and his family.
"We married for love but I did not know she was bad until she came to my house.
"She cheated me severely and also inflicted tension between my family and I," he lamented.
Mr Ibrahim said has been sleeping well since he divorced her two months ago.
How to reduce divorce in Kano
Mr Dambazau, who has a PhD in Sociology, said the best means of reducing the rate of divorce in Kano state is to revive the defunct Zauren Sulhu community forum established by the Ibrahim Shekarau administration.
"Zauren Sulhu was one of the ways to discuss community issues such as marital problems.
"The forum will listen to both sides and counsel them without leading to divorce. He said.
Mr Dambazau said the families of the couples can mediate and save the marriages from divorce.
Islamic perspective
An Islamic cleric Nuhu Muhammad said there are things that couples should observe before getting married.
"Every woman or man should make sure their partner has Islamic knowledge and good character.
"Prophet Muhammad (pbuh) said you should marry whoever you agree with his religiosity," he said.
Mr Muhammad advised couples to avoid telling lies before marriage because most marriages breakdown due to false expectations.
"They don't display who they are because they blindly want to possess each other so after the marriage when the truth is revealed they divorce." The Islamic scholar said.
He therefore advised couples to build their marriages based on the teachings of Islam and exercise patience with one another.
Hisbah nabs 4 teenagers for illicit sex
Zulaiha Danjuma
The Kano state Hisbah Board has arrested four teenagers engaged in illicit sex at Dorayi area of Kano metropolis.
Hisbah spokesperson, Lawan Ibrahim Fagge said two young men lured two female teenagers from Medile into a love nest at Dorayi.
Mr Fagge said one of the girls spent five days with the men  while the other spent three days before they were arrested following a tip off from her brother.
He said one of the young men is the caretaker of the house while the other is his friend.
He added that both couples had been taken to court.
Court summons KAROTA MD over tricycle tracker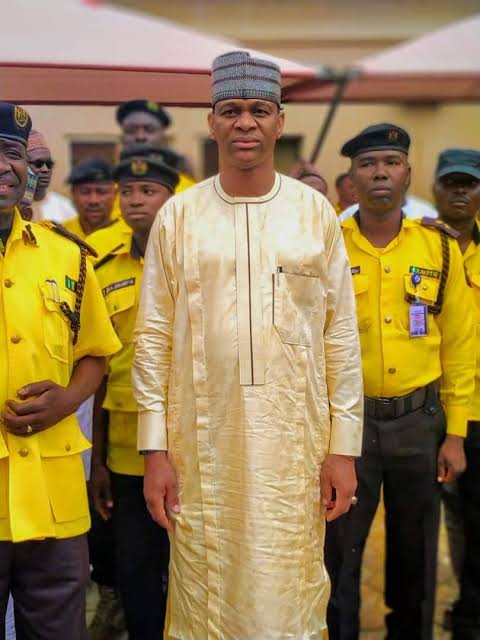 Mukhtar Yahya Usman
A magistrate court has issued a criminal summons to the Managing Director of Kano Road Transport Agency (KAROTA), for allegedly defrauding Adai-daita Sahu tricycle operators.
Kano Focus reports that the presiding judge of the court sitting at Gidan Murtala Kano, Muhammad Jibril ordered Bappa Babba Dan Agundi to appear on September 30.
Counsel to the tricycle operators, Abba Hikima filed   a two-count charge of breach of trust and cheating against Mr Dan Agundi.
Mr Hikima told Kano Focus that the KAROTA MD had issued stickers to tricycle operators who had paid N8,000 each for an electronic tracking device.
"We feel this is a breach of trust and it's contrary to section 311 and 320 of the penal code of Kano State and can lead to imprisonment for not less than 7 years," he said.