My relationship with President Muhammadu Buhari – Salihu Tanko Yakasai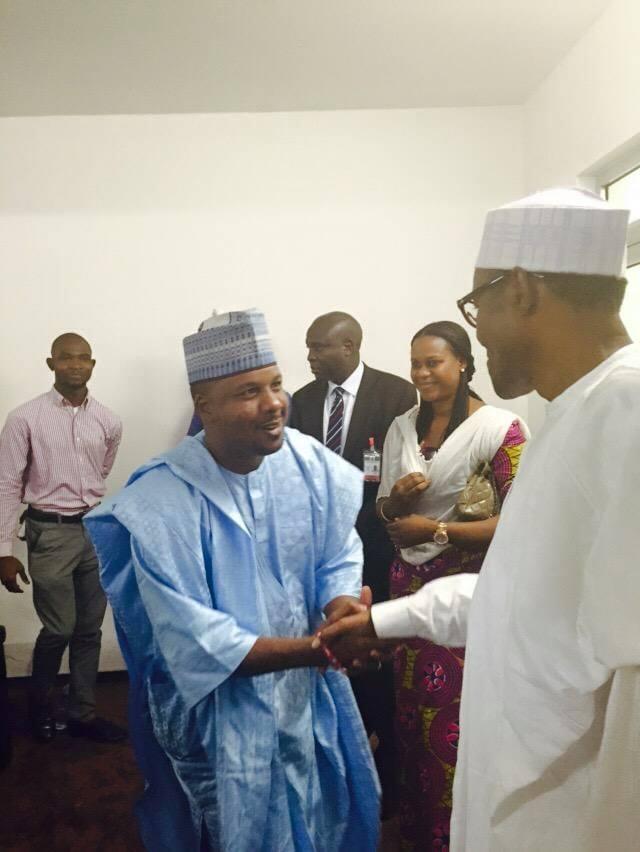 In light of recent events that transpired over my recent comments about the government of President Buhari, I think it is absolutely necessary to shed more light on my decades of relationship with the President, and how I am not doing anybody's bidding with my remarks but simply reacting to issues that are happening in my country.
What is more, my comments were not aimed at casting aspersion against the person or government of Mr. President.
Far from that!
I joined partisan politics in December 2000 at the age of 24, when I officially became a member of the defunct APP at my ward, Kawaji in Nasarawa Local Government Area of Kano State.
Attack on Buhari: Ganduje suspends media aide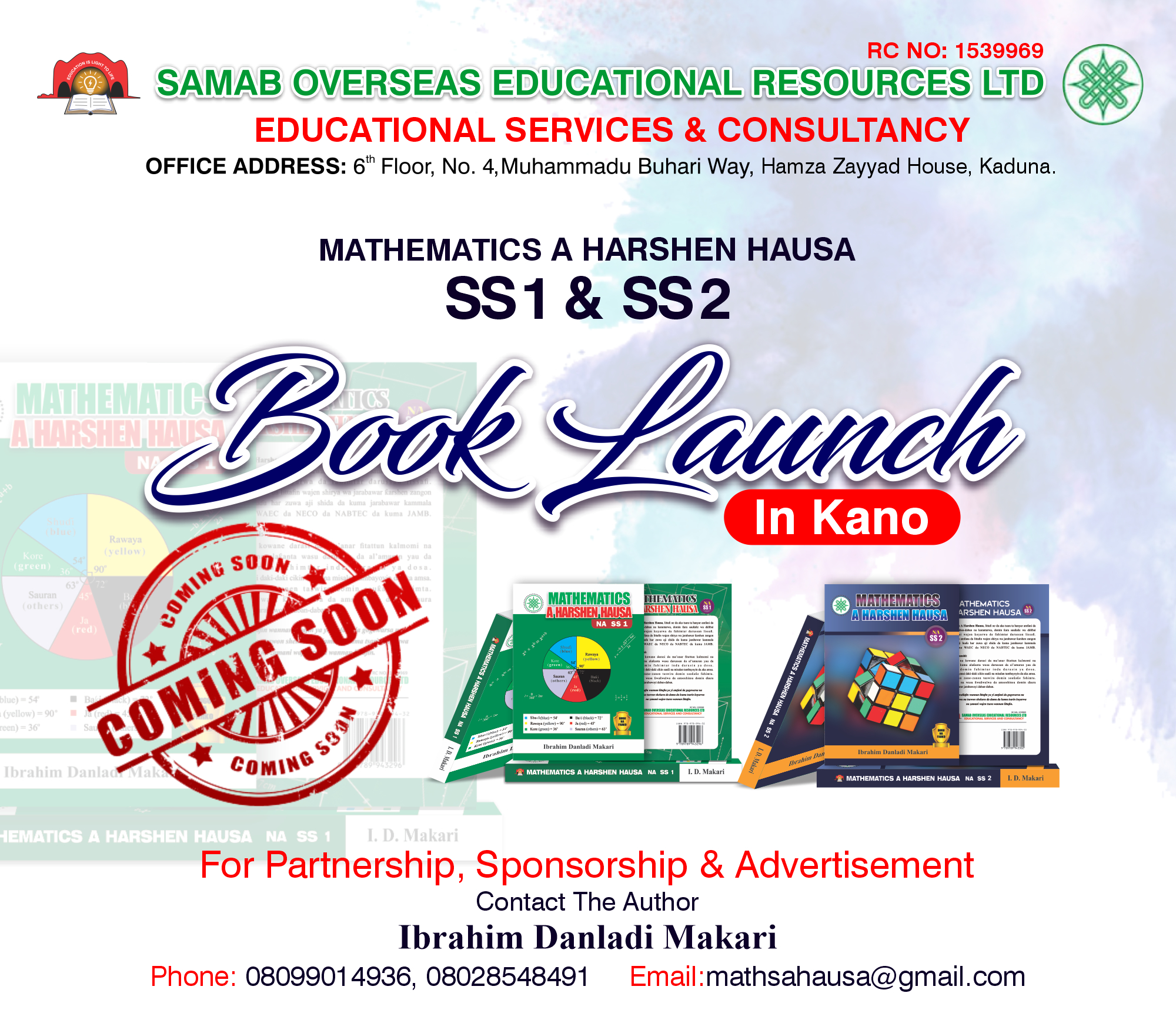 Kano-Ibadan railroad: Ganduje's aide challenges Buhari
At that time, Kano State was PDP-controlled under the then governor, Rabi'u Musa Kwankwaso.
So, I entered politics as an opposition member in my state. As at that time, I was contesting for the position of a councilor at my ward, which ended with my losing the primary election in 2004.
Pioneer Buharist
In 2002, I was in All Progressives Party (APP) when President Buhari picked the membership card of the party and officially joined politics to run for the presidency in the 2003 elections. At that time, I and millions of people particularly from the north welcomed this decision by the President with enthusiasm and zeal and we supported him 100%.
We were basically the 1st set of the so-called 'cult-like followership ' of the President, simply because we believed in him to deliver and lead this country to prosperity.
He came into politics as someone people trusted and whom they see as an upright person that they can vouch for, earning him the nickname 'Mai Gaskiya'.
We campaigned for him through thick and thin, street to street, the young and the old, and when it was election time, I was assigned by my party leaders at my ward to be the returning officer of our party, APP, for the presidential election which Buhari was contesting for.
We fought PDP hard at my ward to ensure that we delivered the ward to him in the election.
I did not sleep for almost 48 hours then, because I had to accompany the results to the local government collation centre to ensure that the results were not altered.
President Buhari did not win the 2003 general elections, but our party, the defunct APP won the governorship election in Kano State, which ushered in Mallam Ibrahim Shekarau as the new governor of the state.
But soon after that, there was friction between his camp and that of President Buhari, which later on after the 2007 elections led to the creation of a new political party formed by Buhari, that is Congress for Progressive Change, (CPC).
First meeting with Buhari
I, and my political leader at that time, Hon. Balarabe Wakili, a former member representing Nasarawa Local Government in the House of Reps (2003 to 2007) decided to pitch our camp with the President and not with Mallam Shekarau, and it was through Hon. Wakili that I first visited the President on a solidarity visit back in the early stages.
It is still in CPC that I contested for the State Assembly, which we suffered a lot because of the factionalization of the party that led to a lot of bickerings.
Ultimately, I neither got the ticket nor did our party win the election.
May I use this medium to thank the current Minister of Humanitarian Affairs, Hajia Sadiya for the role she played in my election back then when she was the National Treasurer of CPC.
My surrogate father-in-law
The President, also served as my wife's guardian during our wedding in 2006 on behalf of her late uncle, AVM Mukhtar Mohammed who was a very close associate of the President.
May I use this opportunity to tell my wife's guardian that 14 years after he gave her hand in marriage to me, we are still living peacefully and blessed with 3 children.
We thank him for his fatherly role during the nuptial rites.
Back to politics, at the presidential level, I served as a member of the Welfare Committee of the Presidential Election of Muhammadu Buhari, with the current Minister of Water Resources, Hon. Sulaiman Adamu Kazaure as the chairman of the committee, during the 2011 presidential election.
After the formation of APC, I also served as a member of the Youth Committee during the 2015 elections, crisscrossing this country to campaign for the President which we eventually won and Buhari was ushered into government with popular national support.
Now having given the background of the long-term relationship between me and the President spanning 18 years to be precise, I have never known a political leader throughout my political career other than Buhari, even though I can count the number of times I've met him.
NEPU blood
I did not only wish for his success but I equally worked hard with everything that I've got for almost two decades to see his dream become a reality, and I will continue to stand by him.
When I see things that are going not the way they are supposed to, I naturally have that urge to try and express my concern about them, because I want things to work right.
I can understand, if by virtue of my position as an aide to a governor in the same party as the President's that I have limitations and somehow the spotlight is always on me.
But occasionally, despite suppressing my opinions,
I find the NEPU blood in me triggering me to react.
This is in no way, meant to undermine the President or my dear party, APC.
Apologies to Ganduje
To my boss, His Excellency, Dr. Abdullahi Umar Ganduje, OFR, I want to use this opportunity to apologise for putting Your Excellency in an uncomfortable position due to my personal opinions.
It is indeed something that I never intended to happen, and I am not happy about it a bit. I do not have a boss-and-aide relationship with Your Excellency; I rather have a father-and-son relationship with Your Excellency.
Indeed, I appreciate the support Your Excellency has been according me in the last five years, and I will continue to remain loyal to you and serve my state and my country through your government and in whatever other capacity.
At the end of the day, our prayer is for Nigeria to be great.
In the words of Barack Obama "Do we participate  in a politics of cynicism, or in a politics of hope?"
I am an optimist, and it's our ardent HOPE that we will have the Nigeria of our dreams in which development and prosperity will be the norm rather than the exception; a country we can build a secured future for our children and generations yet unborn.
May we continue to do our best in ensuring this is the Nigeria that our forefathers sacrificed their lives for to lay a solid foundation.
Long live the Federal Republic of Nigeria.
Salihu Tanko Yakasai, Governor Ganduje's suspended media aide writes from Kano.
Bashir Ahmad, loses APC primary
President Muhammadu Buhari's aide on new media, Bashir Ahmad, failed to secure the All Progressives Congress' (APC) ticket to contest the House of Representative seat for Gaya/Ajingi/Albasu Federal Constituency, Kano.
KANI FOCUS reports that Ahmad was defeated by the incumbent member, Abdullahi Mahmud Gaya, with 109 to 16 votes as announced by the returning officer of the election Faizu Alfindiki.
In his acceptance speech Gaya assured to sustain the good representation of the constituency in the lower chamber.
Ahmad had earlier written on his Facebook page that he left the venue of the primary to protect his supporters because thugs were intimidating them.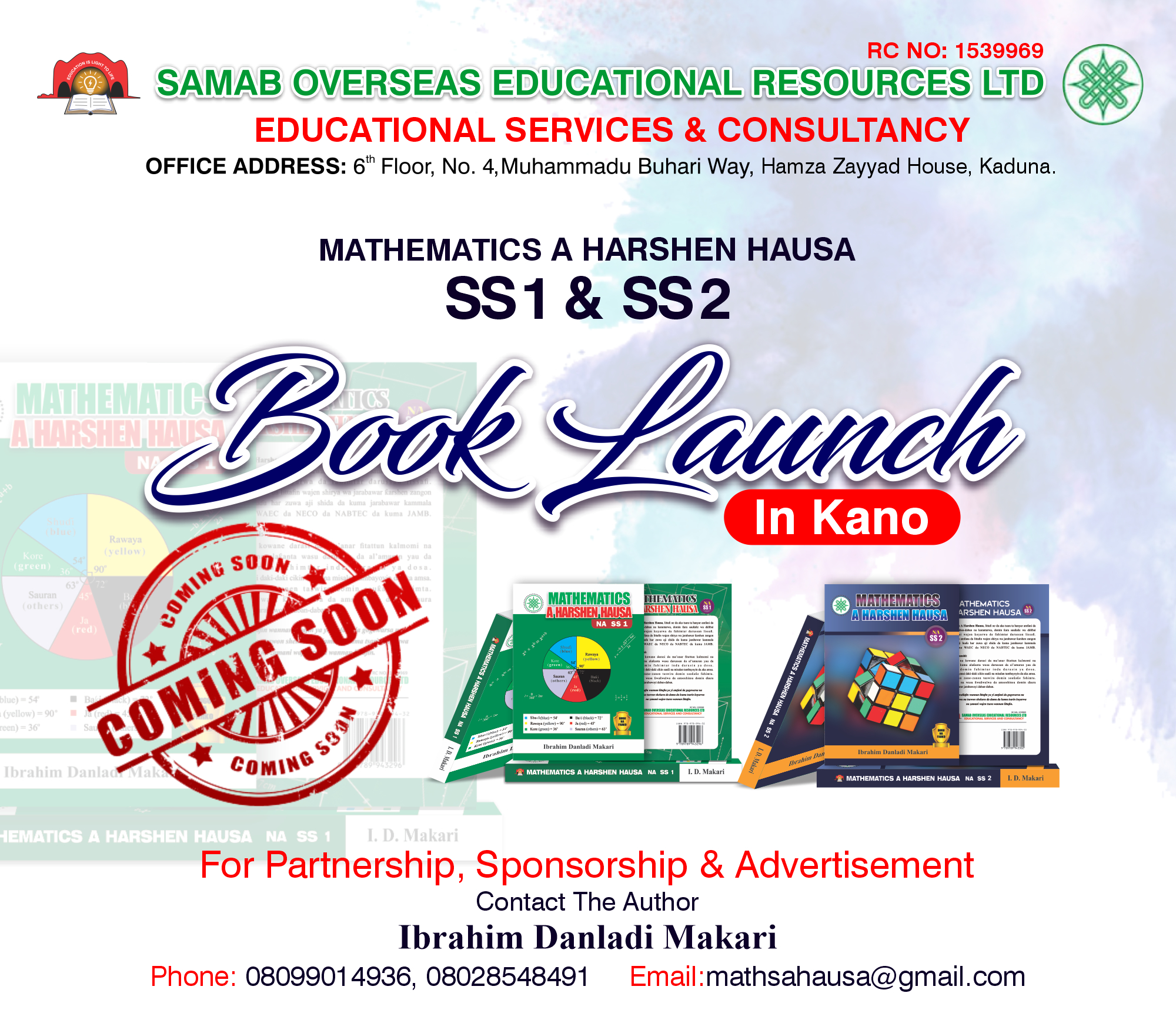 "As an aspirant, I left the venue of the primary election for Gaya, Ajingi and Albasu Federal Constituency, because of the security of our majority delegates, if want to compete with the best, thugs shouldn't be part of any election," Mr Ahmad wrote.
Meanwhile, Umar Ganduje, son of the governor of Kano State Abdullahi Umar Ganduje, won the APC ticket to contest the seat of Dawakin Tofa/Tofa/Rimingado Federal Constituency in the House of Representatives.
Mr Ganduje emerged as the consensus candidate following the withdrawal of his opponent, Junaidu Yakubu, after a reconciliation meeting arranged by the senator representing Kano North, Barau Jibrin, and the House of Representatives member representing Bichi Federal Constituency, Abubakar Bichi, just before the primary election.
Also, the immediate past commissioner of rural and community development of the state, Musa Ilyasu Kwankwaso, won the ticket of the APC to contest Kura/Madobi/Garun Malam federal constituency.
Mr Kwankwaso polled 150 votes to beat his main opponent, Hama Aware, who scored 6 votes during a primary election conducted at Islamic Centre, Kura Local Government Area.
Another former commissioner of education, Sunusi Kiru, also won the APC's ticket for Kiru/Bebeji Federal Constituency.
A copy of the election result signed by Musa Sumaila and Muhammad Arewa, chairman and secretary of the primary election committee, showed that Mr Kiru scored 140 votes to beat incumbent member Ali Yako who scored three votes. Bashir Bello had two votes.
Ulama Forum describes Anambra killing as barbaric, seeks life compensation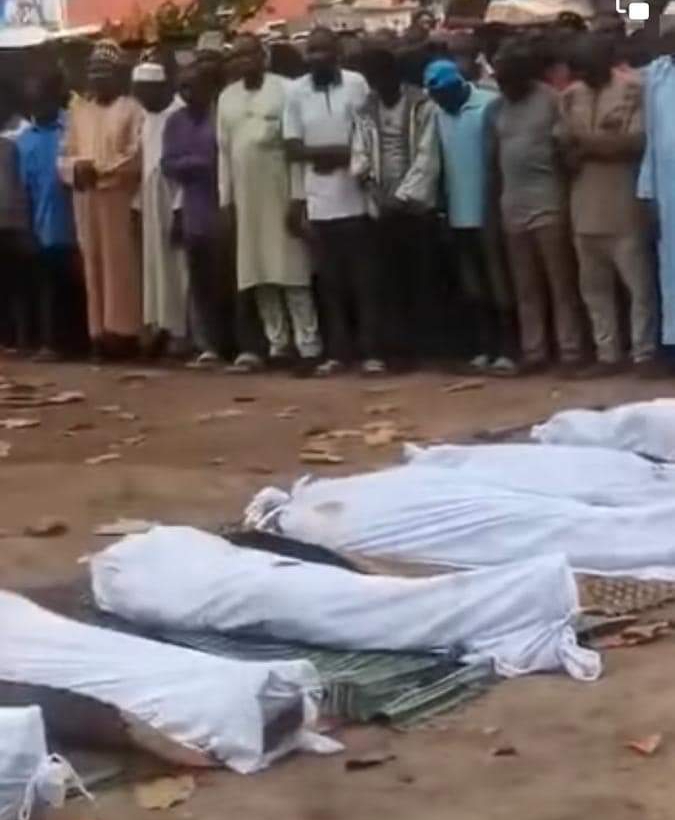 Nasiru Yusuf
The Ulama Forum in Nigeria has described the recent killing of a pregnant woman Harira and her four children in Isulo, Orumba North Local Government Area of Anambra State as a barbaric.
KANO FOCUS reports the Forum also appealed to Muslims in Northern Nigeria and other places to resist the temptation of any unlawful reprisal.
The Forum made the appeal on Friday in a statement jointly signed by Aminu Inuwa Muhammad and Sa'id Ahmad Dukawa chairman and secretary respectively.
"The Forum is deeply saddened by the satanic and terrorist activities of the illegal and outlawed Indigenous Peoples of Biafra (IPOB), the most recent of which is the unprovoked cold blooded murder of a law abiding pregnant woman, her four innocent children and six other northerners in Isulo, Orumba North Local Government Area of Anambra State on Sunday, 22nd May, 2022.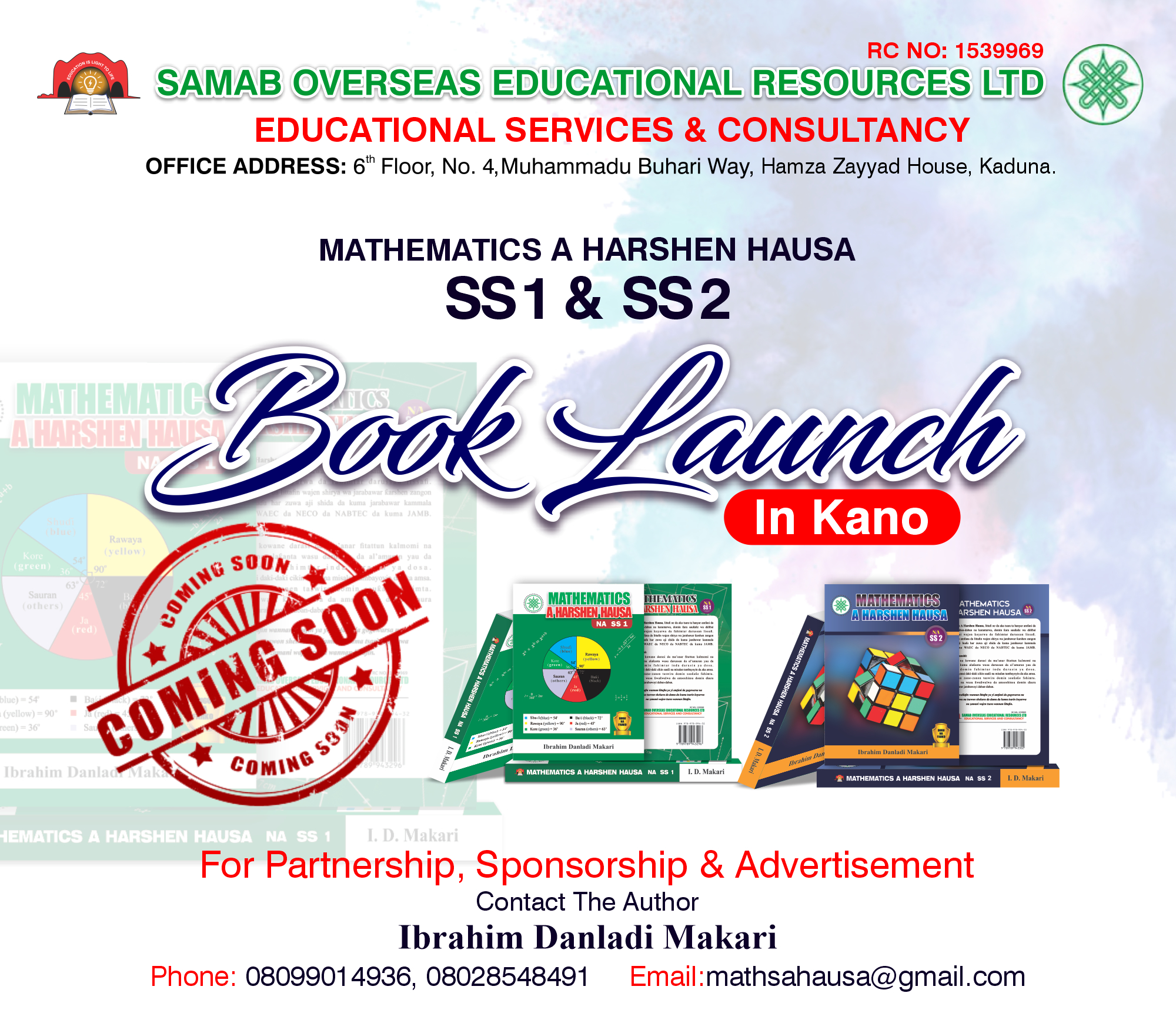 "We now have reason to lend our weight to the voices objecting to the release of the IPOB's leader, Nnamdi Kanu. The latest crime of the group he leads, in murdering Harira, her children and six others for no reason than their being Muslims of Northern Nigeria extraction, must be added to the list of his unrepentant crimes until the full wrath of the law is brought down on him," statement said.
To this end, the Forum called on the Anambra state government to apologise to Muslim community, pay full life compensation to the relatives of the deceased and take measures to stop the barbaric and terrorist acts.
It also called on the federal government and the security agencies to demonstrate that they are capable of protecting the lives and properties of Nigerian citizens irrespective of where they decide to reside in Nigeria, just as sanctioned by the Constitution of the Federal Republic of Nigeria, African Charter of Human and Peoples' Rights, Universal Declaration of Human Rights and other international instruments.
"We are in such a state of grief and mental hardship inflicted upon us by IPOB that we need to say no more!!!
"We are watching to see whether there are responsive and responsible governments in Anambra state in particular and other states in the east where such unprovoked acts of barbarism and terrorism are being perpetrated over the years. May justice and peace prevail in Nigeria. Ameen," the statement concluded.
It will be recall that some gunmen believe to be members of proscribed Indeginous People of Biafra (IPOB) have killed a pregnant woman and her four children in Anambra state.
Below is the list of clerics who signed the statement
1) Malam Aminu Inuwa Muhammad (Chairman) Kano
2) Prof. Mansur Ibrahim mni  Sokoto
3) Dr. Bashir Aliyu Umar   Kano
4) Dr. Sa'id Ahmad Dukawa Kano
5) Dr. Abubakar Muhamad Sani B/Kudu  Jigawa
6) Dr. Khalid Abubakar Aliyu   Kaduna
7) Prof. Muhammad Babangida Muhammad Kano
8) Prof. Salisu Shehu  Bauchi
9) Prof. Ahmad Bello Dogarawa   Kaduna
10) Mal. Ahmad Bello Abu Maimoona   Katsina
11) Dr. Muhammad Alhaji Abubakar  Borno
12) Malam Muhammad Lawal Maidoki, Sadaukin Sokoto  Sokoto
13) Malam Aminu Aliyu Gusau  Zamfara
14) Mal. Shehu Muhammad Maishanu  Zamfara
15) Prof. Muhammad Amin Al-Amin  Katsina
16) Barr. Ibrahim Muhammad Attahir   Gombe
17) Dr. Salisu Ismail   Jigawa
18) Dr. Abubakar Sa'idu   Gombe
19) Engr. Ahmad Y. M. Jumba   Bauchi
20)  Amir Abdullahi Abubakar Lamido   Gombe
21) Dr. Ibrahim Adam Omar Disina  Bauchi
22) Prof. Ahmad Murtala   Kano
23) Prof. Usman M. Shuaibu Zunnurain  Katsina
24)  Engr. Basheer Adamu Aliyu   (Secretary) Kano
2,289 delegates vote Gawuna as APC governorship candidate in Kano, Sha'aban kicks
Nasiru Yusuf
Kano state Deputy governor Nasiru Yusuf Gawuna has won All Progressive Congress APC governorship primary election.
KANO FOCUS reports that Gawuna defeated his opponent Sha'aban Ibrahim Sharada to emerge winner of the Primary election held in the late hours of thursday at the Sani Abacha Sports Complex, Kofar Mata, Kano.
Declaring the result, the Chairman of the governorship primary election committee Tijjani Yahaya Kaura said Gawuna polled 2,289 votes while Sha'aban scored 30 votes.
He added that about 2,420 delegates participated in the exercise with 2,339 total votes cast, while 20 votes were declared invalid.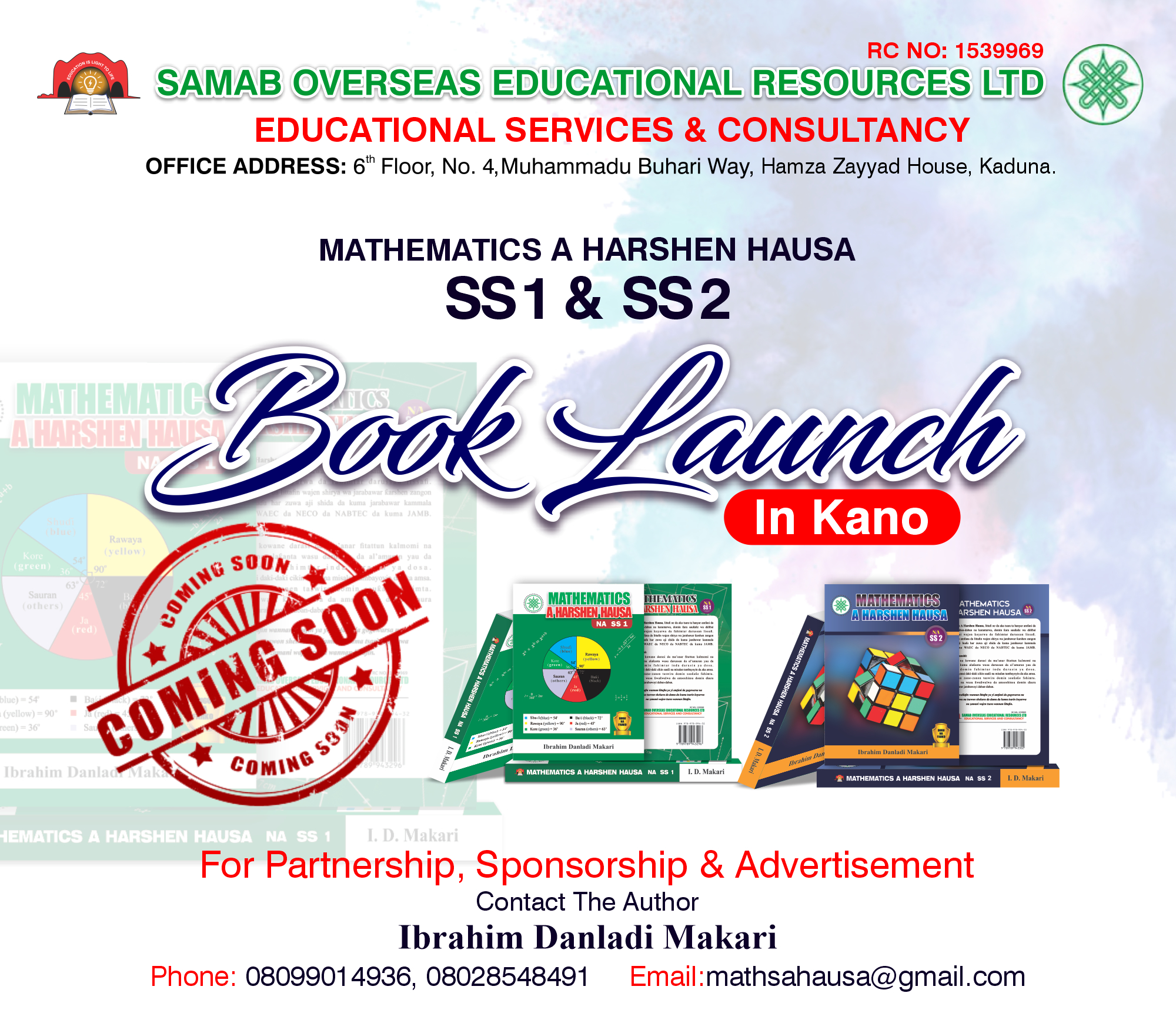 He declared that "I Sen.Tijjani Yahaya Kaura, Chairman of Kano APC Governorship Primary Election Committee  on behalf of the National working committee of our party hereby announced that result for this election have been collated and counted accordingly. I hereby certified that Dr.Nasiru Yusuf Gawuna having scored the highest number of votes is hereby declared the winner.
"He is therefore the standard flag bearer of the APC in the Gubernatorial election that will take place in 2023 in Kano State he said".
In his acceptance speech, Gawuna thanked Allah for the victory and expressed appreciation to his boss Abdullahi Ganduje, the party leaders and delegates.
While appealing to all party members to join hands and work hard towards the success and victory of the APC during the general elections, he commended them for conducting themselves in an orderly and peaceful manner during the primary election.
On his part, Governor of Kano state Abdullahi Ganduje commended the election committee for a thorough and transparent exercise.
However, Sharada has kicked against the process, saying it was manipulated to scheme him out. He said he wrote complaint to Independent National Electoral Commission INEC and other security agencies.
The primary election was supervised by the representatives of the Independent National Electoral Commission, INEC, the Police and Department of State Security.