Modern contraceptive usage doubles in 3 years – Official
The director medical services at Kano state Primary Health Care Management Board Imam Wada Bello said modern contraceptive prevalence rate among women in the state has doubled between July 2016 and January 2020.
Kano Focus reports that Mr Bello revealed this at 10 year anniversary of Network of Reproductive Health Journalists, held in Lagos.
According to him, finding shows that modern contraceptive use among women in Kano state has increased from 6% to 13% during the period under review.
He added that demand satisfied by modern contraceptive methods has doubled to 31% in the past 3 years.
He, however said 4% of partners of women who are currently using modern, female controlled methods are unaware that they are using a method.
Mr Imam noted that the findings indicated that "The decision to use family planning is a joint decision for 27% of women, It is a joint decision to not use FP for 62%, while the partner made the decision not to use FP for 22% of non-users."
3 in every 10 women in Bauchi state have experienced sexual assault
On her part while making presentation during the anniversary lecture the Executive Chairperson of VAPP law working group Bauchi state Magistrate Amina Garuba revealed that 3 in every 10 women in the state have experienced sexual assault.
She said: " In Bauchi state, about three in every 10 women and girls are reported to have been assaulted before the age of 18."
She noted that COVID-19 lockdown has aggravated the rape cases in the state.
"For instance in Bauchi in the month of March we have about 7 reported cases, and in the month of April, we have 30 reported cases. This has adverse effect not only on women, but community as whole.
" About 30% of girls and women aged between 15 and 45 have experienced one form of sexual abuse or the other. Because of partial restriction during COVID-19 pandemic, many victims find it difficult to access services of Sexual and Gender Based Violence SGBV response. Access to referral centre was limited due to restriction movement," Mrs Garuba said.
On her part the wife of Ekiti state governor Erelu Bisi Adeleye – Fayemi, said the state has coordinating body for all sexual and reproductive health right.
Mrs Fayemi, who was represented by Rita Ilebari, said the body is a multi sectoral gender based violence management committee made up of all stakeholders, including government and Nongovernmental organizations chaired by the first lady.
This, according to her, has given birth to 'he4she' programme comprising young and elderly designated as ambassadors of the programme.
Mrs Fayemi added that though, there are improvements in certain areas regarding reproductive health rights issues, we still need to call for better political will to create enabling legal framework.
She advocated for more community mobilization, engagement and ownership in order to sustain the gains made.
"We must let the Traditional rulers, community leaders an dreligious leaders own the movement. We should also have the coordinating mechanism upgraded and strengthened," she said.
In his address the chairman Board of trustees of the NRHJN, and Chairman, Association of Advanced Family Planning of Nigeria, Ejike Oji, recalled how the movement started.
He said ten years ago, based on outcome of research which showed scanty reportage of reproductive health issues in our various media outlets except for HIV/AIDS issues, the objective of founding the network to have a group of specially-trained journalists focusing on reproductive health issues came up.
"As Country Director of Ipas then, we were training 40-60 Journalists across the country yearly. We have trained about 500 Journalists and they have been very active. I am very proud of the commitment of members and modest achievements in the last one decade. And the challenge for you is to continue to do more," Mr Oji said.
In her opening remarks, chairman, Nigerian Bar Association, NBA, Abuja Branch and a member of the network's BOT, Hauwa Shekarau congratulated members for their efforts and commitment so far while encouraging them to remain focus on the objectives because the country still needs their input in achieving the set goals.
The theme for the anniversary lecture is; "Nigeria At 60, Progress And Opportunities For Sexual And Reproductive Health And Rights Protection" and a sub-theme; "COVID-19, A Pandemic's Assault On Gender-Based Violence and Reproductive Health Services."
Ganduje approves recruitment of 500 doctors, pharmacists, other health professionals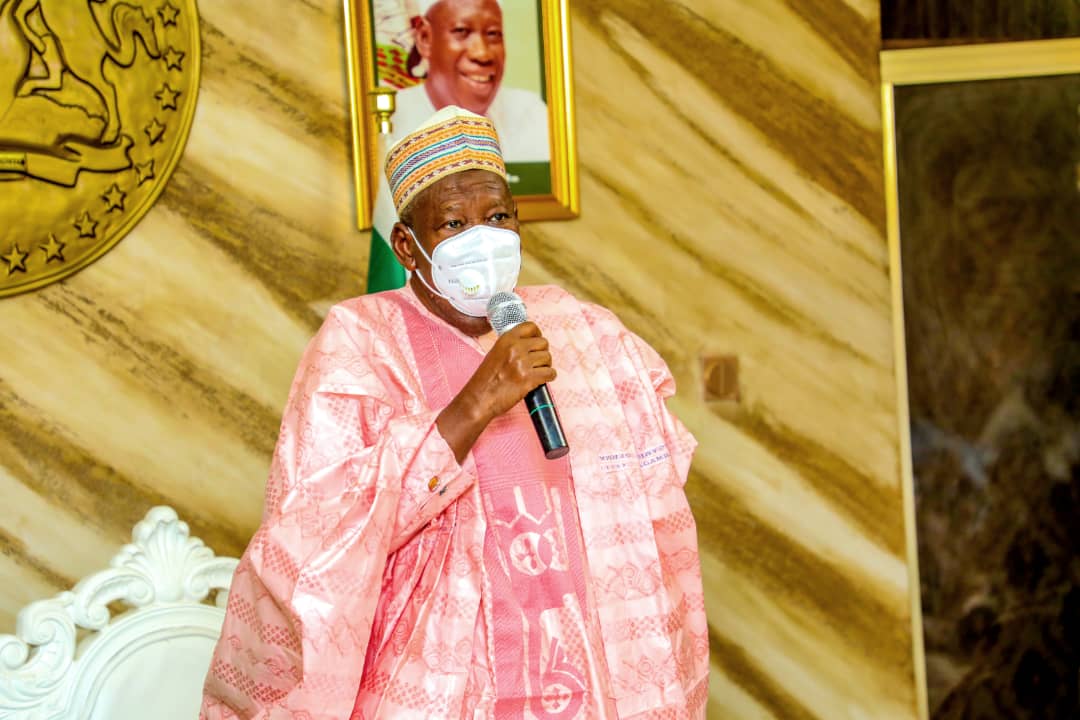 Governor Abdullahi Ganduje has approved the recruitment of over 500 medical doctors, pharmacists, medical laboratory scientists, laboratory technicians and other allied health professionals.
Kano Focus reports that the state commissioner for health, Aminu Ibrahim Tsanyawa, announced this on Tuesday at the presentation of certificates to 103 medical doctors who were sponsored by the state government to undergone medicine training in Sudanese universities.
The medical doctors graduated from Al-Ahfad University for Women, El-Razi University, Omdurman Islamic University and Sudan International University.
Mr Tsanyawa added that, "In his effort to see to continued progress of the health sector, governor Abdullahi Umar Ganduje has directed us to go round to all the 484 Wards in the state and asses the state of being of their health facilities."
The commissioner said that, governor Ganduje also gave another approval for the employment of 1,500 other sets of health care workers, who would be posted to 484 health care facilities.
In his remarks, Mr Ganduje said that the occasion was another graduation ceremony, as he was presenting certificates to the graduates.
"Our population feels safe, especially for the fact that most of you who graduated from Sudan Universities are female. These means a lot, as far as our culture and religion are concerned. Women will feel more comfortable to be treated in hospital by their female folks."
"We are not done with you till when we give you your appointment letters," Mr Ganduje said.
Aminu Kano hospital conducts first obesity operation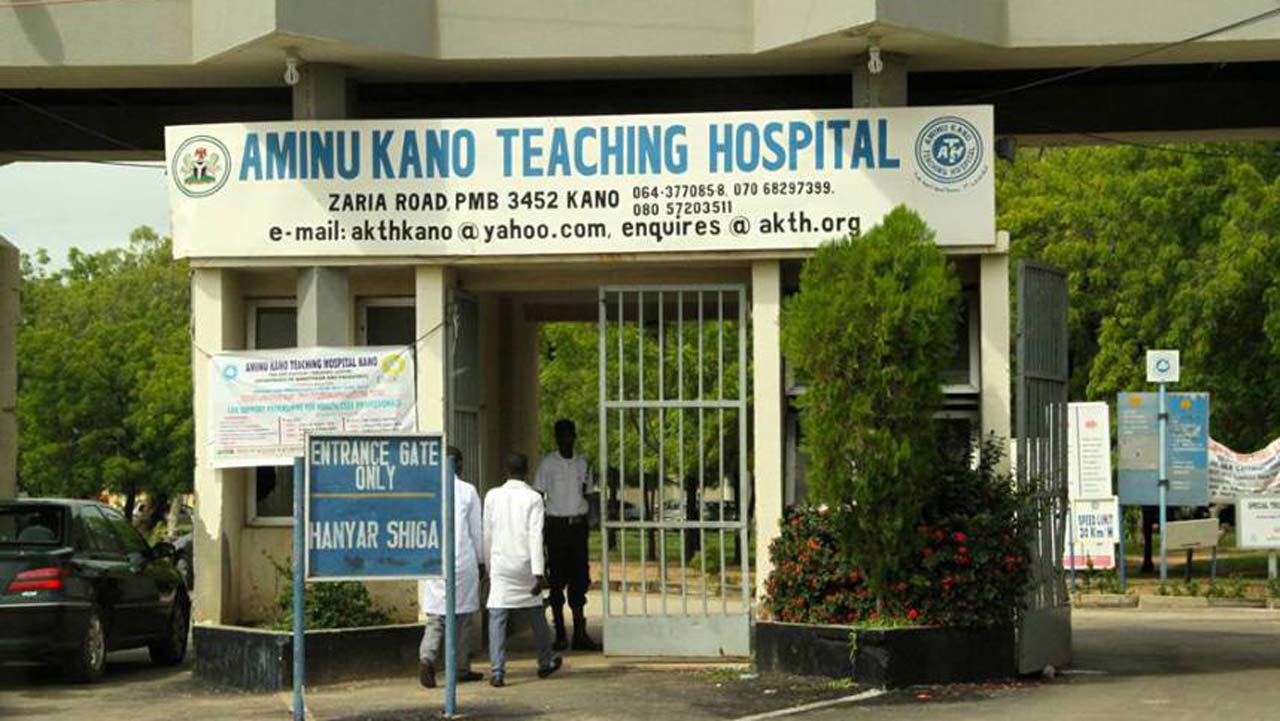 Aminu Kano Teaching Hospital Kano has conducted the first laparoscopic sleeve gastrectomy popularly known as Obesity Operation to a 60 old man with a weight of 156 Kilogram.
Kano Focus reports that this was contained in a statement issued by the spokesperson of the hospital Hauwa Abdullahi on Tuesday.
The statement quoted the Consultant surgeon in the department of Surgery Usman Bello saying that a sixty year old patient presented to the specialty clinic of the hospital with multiple health problems such as hypertension, diabetes and background treated ischemic heart disease.
Mr Bello said upon evaluation a team of doctors from the four different specialties resolved that the patient need to undergo the laparoscopic sleeve gastrectomy to get rid of his medical condition.
According to him the patient lost 35 kilogram of his weight at the end of the surgery and 65 Kilogram at the point of discharge from the hospital.
He added that the patient weight will gradually stabilize without taking any sliming tablet.
The Hospital according to Mr Bello is the only tertiary hospital in Nigeria to have started this operation.
He called on people especially those with obesity to come over for the surgery, in order to live a healthy life.
Similarly, a team of doctors and health professionals from Medicine , Dietitics and Surgery departments will also conduct a virtual lecture to create awareness on the consequences of Obesity  as part of their contribution to the World Obesity Day on Thursday March 4th.
Angry mob burns suspected motorcycle thief to death at Warawa
Nasiru Yusuf
A suspected motorcycle thief has been burnt to death at Garin Da'u town of Warawa local government area, Kano state.
Kano Focus reports that the state commandant of Security Vigilante group Muhammad Kabir Alhaji told journalists on Tuesday that the suspect was killed on Monday after the mob saw him stole a motorcycle at Zenith bank Wudil branch.
He said as the suspect tried to escape with the motorcycle, people started shouting, run and caught up with him at Garin Da'u town.
Mr Alhaji said before the security arrived the scene, the mob used tires and petrol and burnt him alive.
According to him, all efforts to rescue the suspect proved abortive as he died before the arrival of the security vigilante.
He said the security vigilante have gathered the remains of the suspect and handed it over to Warawa division of Nigeria Police Force.
However, the police spokesperson in Kano Abdullahi Haruna Kiyawa told Kano Focus that he has not been briefed on the incident and promised to call back when he get details from Warawa division.