On the Controversy in Kano and the Planned Public Debate
Muhammad Shakir Balogun
Hausa-speaking Muslims are looking forward to a debate coming up in Kano later this month. This 'debate' appears to be the latest iteration of the historical encounter that has pitched those who have raised objections to the validity of Sunni Prophetic traditions and the narrative integrity of the Companions of the Prophet against those who have upheld same.
The former includes orientalists, Shi'ites, Mu'tazilites and reformist/modernist Sunni Muslims while the latter are Orthodox Sunni scholars from both Salafi/Athari/Izala and Ash'ari/Sufi persuasions.
The trustworthiness of the ultimate transmitters of hadiths and the validity of the recorded traditions of the Prophet constitute the bone of contention. In Sunni Islam, since al-Shafi'i, authentic hadiths have been regarded as revealed truth just like the Qur'an, and with similar legislative powers. They are unimpeachable.
"There is absolutely nothing new about what Shaikh AbdulJabaar Nasir Kabara, the outspoken scion of the famous Kabara scholarly and Sufi dynasty of Kano, has been saying. He has articulated them in his books to which rebuttals have been penned by local scholars."
The same arguments have been more eloquently articulated by orientalists like David Samuel Margoliouth, Ignaz Goldziher, Joseph Schacht, and GHA Joynboll; the Egyptians like Muhammad Taufiq Sidqi (of the 'Qur'an only' school), Mahmud Abu Rayyah, Ahmed Subhy Mansour, and Muhammad Abu Zayd; the Indians like Chiragh Ali, Aslam Jairajpuri, Abdullah Chakralawi who were mostly of the 'Qur'an only' school, and numerous scholars from the Shi'ite camp.
Muhammad Tawfiq Sidqi was engaged by Taha al-Bishri and Salih al-Yafi'i in a series of exchanges on the pages of al-Manar which culminated with his recanting. Prominent among those who have passionately written to defend the Sunnah, as enshrined in recorded hadiths, in modern times are the Syrian Mustafa Siba'i (he specifically incorporated a rebuttal to Abu Rayyah in his book) and Muhammad Ali Sabuni, and the Indian Muhammad Mustafa Azmi. These books are there for those who want to independently follow the arguments.
But can arguments, rebuttals and counter-rebuttals extensively articulated in numerous books be satisfactorily covered in public debates? How many hours or days have been earmarked for the debate? What is the possible outcome of an exchange in which the interlocutors differ fundamentally in methodology and hate each other's guts?
Can a debate already poisoned by hot polemics and ad hominem attacks really lead anywhere?
Shaikh AbdulJabbaar has impugned the characters of people considered by Sunnis to be beyond reproach like the Companions of the Prophet such as Umar (the second caliph), Anas (the personal attendant of the Prophet), Abu Hurairah (the most prolific transmitter of Prophetic traditions). He has also attacked hadith luminaries like az-Zuhri, al-Bukhari, and Muslim.
He has pummeled Mu'awiyah, the first Omayyad caliph, whose historical legacy is mixed even by Orthodox Sunni accounts, but who is nonetheless counted among the Companions and given a pass.
These are people held in high regard by Sunni Muslims. He has described them as deceivers, hypocrites, and liars. He has also castigated the illustrious exponents of the Salafi methodology such as ibn Taimiyyah, ibnul Qayyim, adh-Dhahabi, ibn Kathir. This is a frontal attack. Ibn Hajar, the great exegete of al-Bukhari's collection has also not been spared.
AbdulJabbaar has thrown spears at the very heart of Orthodox Islam. He has been boastful and confrontational, and frequently accuses his contemporary adversaries of insincerity, mendacity and ignorance.
"I have personally observed that his translations from Arabic texts are sometimes tendentious, less than faithful to the original. He even interpolates words in translation in order to make his point. This is probably part of what has infuriated the other scholars and made them to impugn his motives."
Meanwhile, the other scholars have also gratuitously labelled AbdulJabbaar with negative terms like zindiqi (unbelieving heretic), mulhidi (atheist), kafiri (unbeliever), jahili (ignorant), mahaukaci (lunatic), wawa (stupid, foolish), dan iska (worthless), la'ananne/tsinanne (accursed). He has been discursively kicked out of the fold of Islam.
He has also been accused of plagiarizing the work of Mahmud Abu Rayyah in writing his own book while deceptively letting on that he has been conducting independent research. I have Abu Rayyah's book, but alas I don't have AbdulJabbaar's text to compare.
He has been charged with insulting the Prophet, which to me seems a stretch, a long stretch, a part of the polemics borne out of mutual suspicion of evil motives. And he has stated several times that his object is to defend the sanctity of the Prophet that has, in his understanding, been subverted by some narrations. There seems to be an impasse here. They have indirectly instigated Muslims to attack him – many preachers and scholars have said that they would not stop the people from taking action against him.
Pious sentiments got whipped up. Some people even say that Kano was on the verge of exploding. They finally got the State Government to ban him from further public preaching and close his centre.
Because of his actual attack on some revered Companions and the perceived attack on the inviolate personality of the Prophet himself, his condemnation has been near universal. Even the former Emir of Kano, Muhammadu Sanusi II has lent his voice to the condemnation. I recall that he also chastised the Shi'ites in the aftermath of the 2015 Zaria Massacre.
Notably, it has been mainly, but by no means solely, Shi'ite preachers and scholars who have been bold enough to speak in his support. Many sympathisers have self-censured and kept mum.
AbdulJabbaar and his supporters feel that he has been unjustly treated and has not been given a fair hearing. I also think that he shouldn't have been gagged. I think this public debate being organized by the government is an attempt to address this perception of unfairness.
So far, this exchange between AbdulJabbaar and his interlocutors, as seen in countless videos on Facebook and YouTube, has been acrimonious, polemical, and full of invectives in which the substantial arguments are often difficult to extricate.
Will this public debate change anything? Will he even cooperate to have a real debate? Who will be the judge? How will the 'winner' be decided? Will it matter to the followers of the two sides?
"AbdulJabbaar's frequently expressed desire for a debate comes across as half-hearted. If his 'debate' with Alkassim Hotoro is anything to go by, I doubt if anything will come out of this one."
In that much publicized debate, he surprisingly kept hedging and putting up caveats. He shirked from defending a book written with his own hand. He was less than brave. However, after the ban, he has reiterated his readiness for his views to be challenged and even disproved.
So, let's wait and see.
This piece was first published on Mr Balogun Facebook timeline
Kano Chamber of Commerce to name Centre after Dangote
Nasiru Yusuf Ibrahim
The Kano Chamber of Commerce, Industries, Mines, and Agriculture, KACCIMA, has said it is making plans to name a proposed Trade and Convention centre after the President/CE, Dangote Group, Aliko Dangote. 
"The new Council of KACCIMA plans to name the centre, Aliko Dangote Trade and Convention Centre after its completion in 3 years' time,"
KANO FOCUS reports that the President of KACCIMA, Garba Imam, made the pronouncement in Kano on the sideline of the ongoing 44th Kano International Trade Fair edition themed, 'Economic Diversification, Inclusive Growth and Sustainable Development'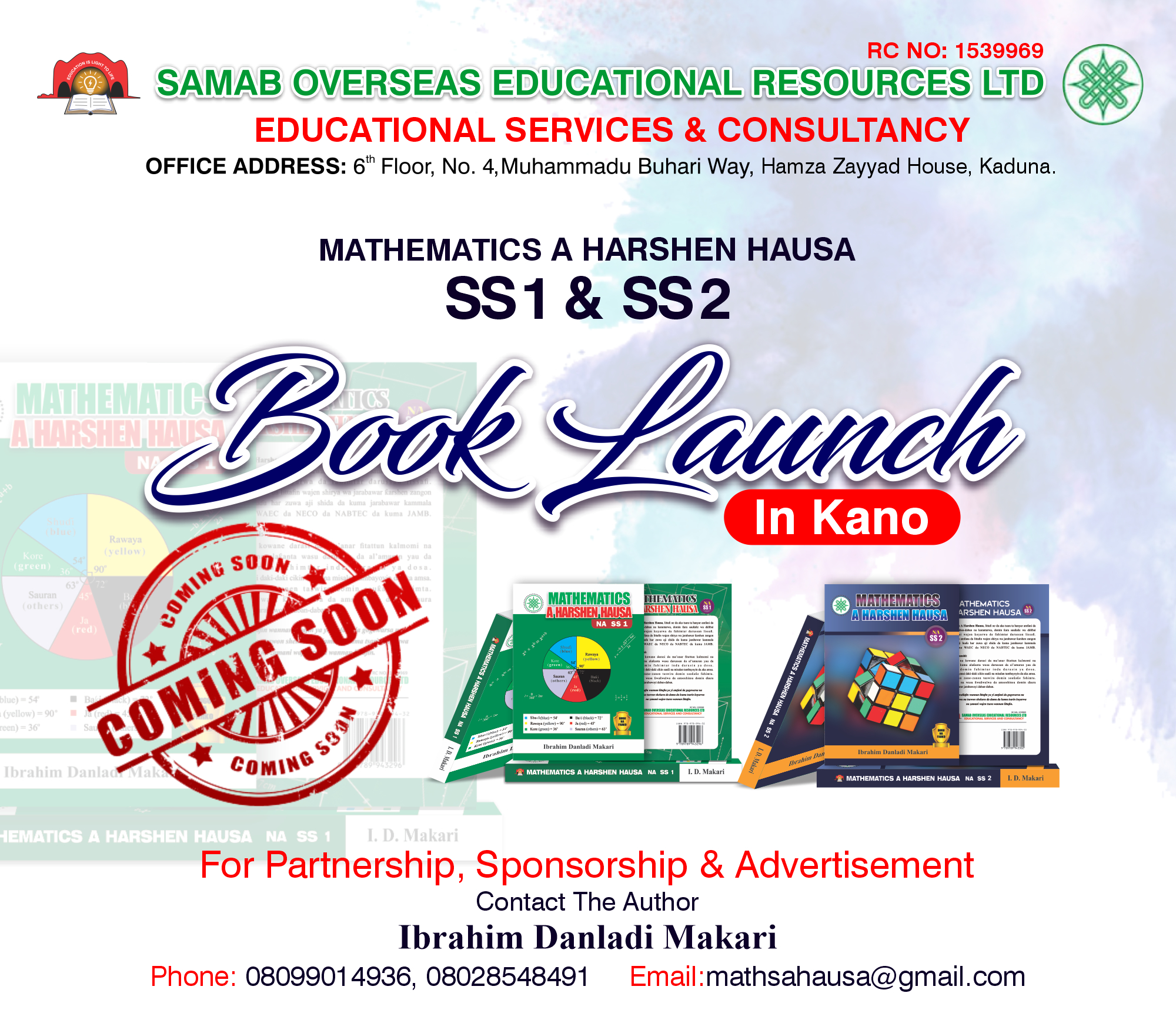 Dangote Industries, DIL, is a major sponsor of the 2023 fair.
Imam told newsmen that Mr. Dangote has contributed enormously to economic development of Nigeria and the Sub-Saharan Africa through his highly acclaimed Conglomerate.
"Nigerians are now waiting eagerly for Dangote Refinery for a sigh of relief.
"By partnering Dangote, we hope to drive economic development of Kano and restore its past glory as the largest commercial hub in Northern Nigeria.
"Apart from infrastructure development, the new Council of KACCIMA is also working with the Nigeria Gas project- the gas pipeline from Obajana, to Kano, Katsina and Maradi to know how Kano Industries would benefit.
As well as Kano, KADUNA railway line because it will reduce freight of raw materials and other products.
Imam said that the major concern of the Chamber is to drive economic growth and manufacturing rebound following the collapse of many factories in Kano state.
Imam disclosed further that the project was approved by the Kano state government in 2021.
He expressed the belief that Dangote, as a son of the soil will impact its execution and implementation and assist KACCIMA achieve self-sufficiency and sustainability.
Kano Govt commits to supporting Quranic recitation competition
Nasiru Yusuf Ibrahim
The Kano State Government has reaffirmed its dedication to fostering Qur'anic recitation competitions among students and bolstering Islamic education in the state.
KANO FOCUS reports that Governor Abba Kabir Yusuf expressed this commitment during the opening ceremony of 38th annual Qur'anic recitation competition held at the Conference Hall of the School for Arabic Studies in Kano.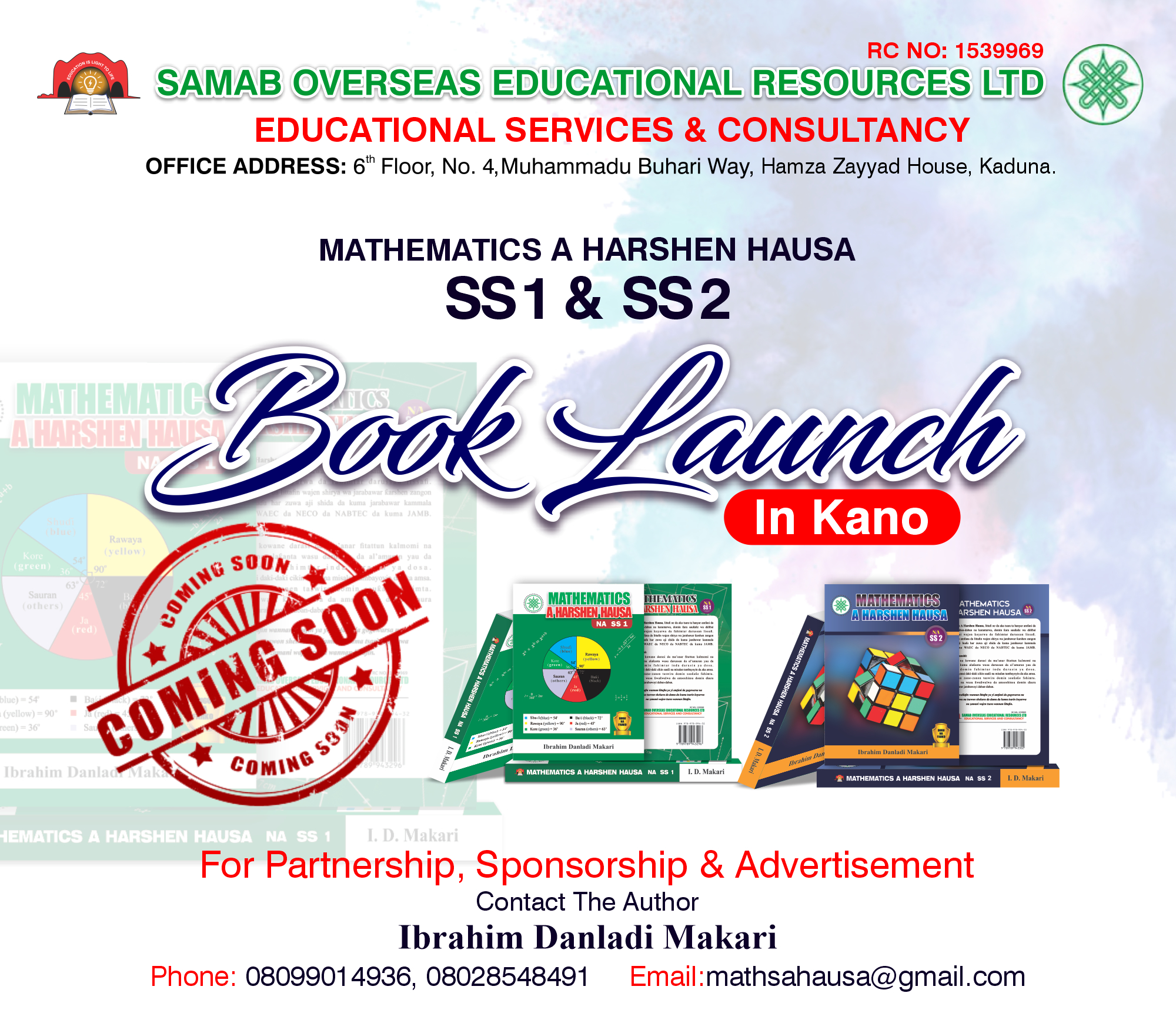 Represented by the State Commissioner of Information, Baba Halilu Dantiye, Governor Yusuf emphasized that his administration considers the enhancement of Islamic education, particularly Qur'anic recitation and memorization across all educational levels, as a pivotal responsibility.
Highlighting Kano's longstanding prominence in national and international Qur'anic recitation, Gov. Yusuf noted the state's continuous leadership in this realm.
The State Commissioner of Education, Alhaji Umar Haruna Doguwa, represented by Director of Arabic Education and Islamic Studies, Alhaji Bashir Mu'azu, announced the government's plan to construct toilets and implement solar systems in Tsangaya schools across the state.
Emir of Kano, Alhaji Aminu Ado Bayero, represented by Wazirin Kano Alhaji Sa'adu Shehu Gidado, lauded the state government and the organizers of the Qur'anic recitation competition.
He commended their unwavering dedication to uplifting the sanctity of the Holy Qur'an, citing the competition as a testament to their commitment.
The Emir emphasized the competition's profound impact on engaging youth in the study and memorization of the Holy Qur'an.
Acting Chairman of the Kano State Qur'anic and Islamiyya Schools Management Board, Comrade Bala Baba Sha'aibu, expressed gratitude for the state government's sponsorship of the Qur'anic recitation competitions.
Gov. Abba Kabir Yusuf appoints New Head of Civil Service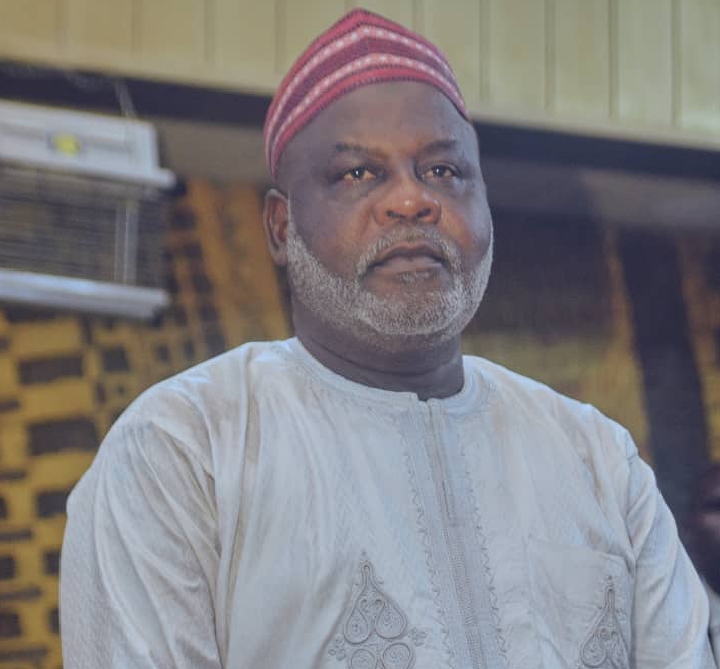 Nasiru Yusuf Ibrahim
Kano State Governor, Alhaji Abba Kabir Yusuf has approved with immediate effect, the appointment of Alhaji Abdullahi Musa as the new Head of Civil Service.
KANO FOCUS reports that The appointment followed the recent voluntary resignation of the former Head of Service, Alhaji Usman Bala Mni who was retained by the present administration from its inception in May, 2023.
A statement issued by the Chief Press Secretary to the governor Sanusi Bature Dawakintofa said the new Head of Service is a seasoned civil servant who served in various government Ministries, departments and agencies in Kano for over three decades.
An indigene of Kiru Local Government area, Abdullahi Musa served as the Permanent Secretary Kano Government House, Council Affairs Directorate, Administration and General Services of Cabinet Office, Ministry of Special Duties, and Servicom Directorate.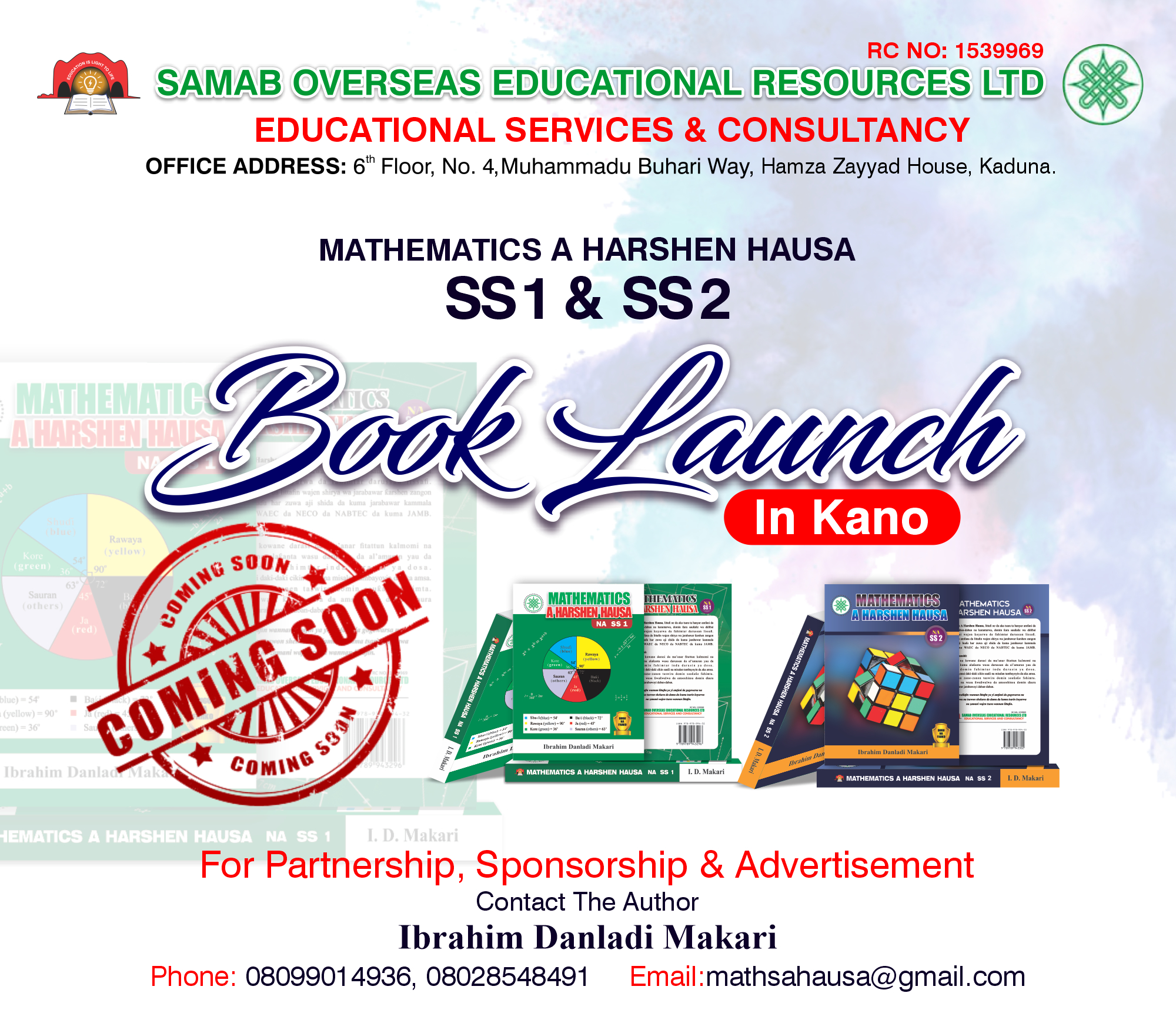 He is a graduate of BSc. International Relations from prestigious Ahmadu Bello University, Zaria and bagged a Masters degree in Public Policy and Administration from Bayero University, Kano and another Masters degree in Strategy and Security Administration from Nigeria Defence Academy (NDA), Kaduna.
Governor Abba Kabir urged the new Head of Civil Service of the state to discharge his responsibility within the confines of the civil service rules and regulations.