Ganduje gets first dose of COVID-19 vaccine on Thursday
Nasiru Yusuf
Governor Abdullahi Umar Ganduje has received the first dose of COVID-19 vaccine at Murtala Muhammad Specialist Hospital, Kano.
Kano Focus reports that the vaccine was administered by personal Physician to Mr Ganduje Fakhraddeen Yahaya Muhammad at exactly 2:49 pm in the presence of some members of the State Executive Council, representative of Kano Emirate, frontline health workers, a select of development partners and other critical stakeholders.
The process marks the beginning of vaccination exercise in the state.
With the governor taking his vaccine, the process is now kickstarted in Kano state.
Mr Ganduje called on the public to cooperate with health officials in the exercise, assuring that, the state would not relent in making sure that COVID-19 is tamed adequately in the state.
In his brief remarks the state Commissioner for Health, Aminu Ibrahim Tsanyawa said "Your Excellency you are welcome to this premier hospital for the landmark event in the fight against COVID-19."
"Your Excellency as it has been said many times that, your administration has invested a lot in the fight against COVID-19 in the state.
"Sir we are very grateful that you provided many things needed in this area. We are glad for your good leadership in the fight against the pandemic Sir," Mr Tsanyawa said.
He assured that the state Ministry of Health is ready for the vaccination exercise in the state, "…as we have said it before."
"As His Excellency is having his Vaccine now, it shows that the vaccine is safe and exclusively meant for the purpose it is provided for. That is to prevent people from contracting the pandemic. We want people to be aware that His Excellency, the Governor is taking the lead in the state," he said.
Revenue sharing formula: Kano demands 1% allocation, increase for states and LGAs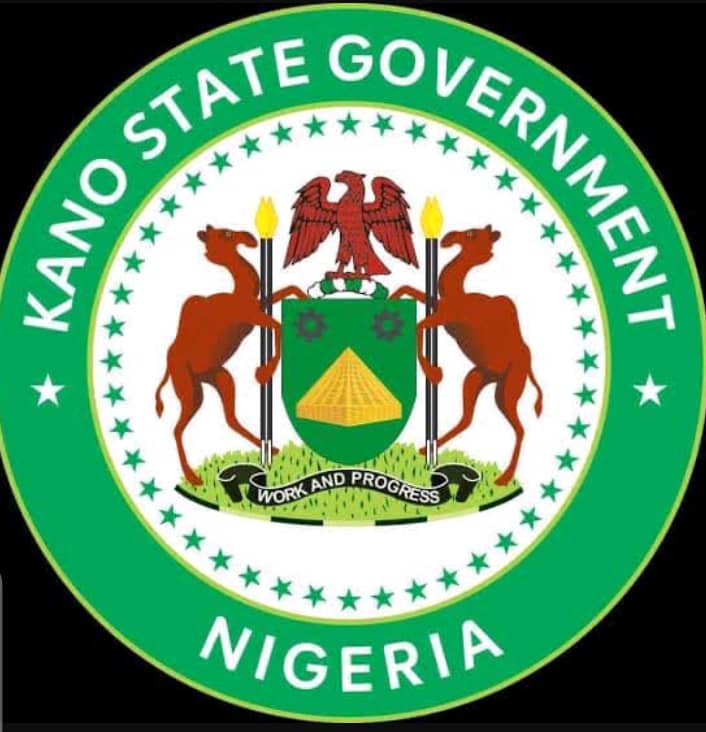 Kano State government has demanded a one per cent special status in the Federal revenue  allocation formula.
KANO FOCUS reports that the demand was made in a memorandum presented by the Secretary to the  State Government and head of Kano state delegation, Alhaji Usman Alhaji, (Wazirin Gaya), during the North West Zonal Public Hearing on the review of the current vertical revenue allocation formula organized by the Revenue Mobilization Allocation and Fiscal Commission in Kaduna on Monday.
Alhaji Alhaji noted that the demand is genuine, justifiable and in no way controversial considering the enormous responsibilities the state is currently shouldering due to high influx of people displaced or affected by insecurity in neighboring states including Katsina, Zamfara, Kebbi, Sokoto and others.
He also highlighted the status of the state as the most populous in the country, its cosmopolitan and heterogeneous nature as "mini Nigeria", as well as being the commercial hub for the north that attracts and accommodates people from all parts of the country and beyond, as other reasons for the demand.
The Secretary to the State Government therefore urged the federal government to positively consider the special status demand so as to support the development of Kano particularly in the areas of agriculture, trade and commerce and manufacturing as "it will translate into rapid development for the country generally.
"Our reasons are for the development of Nigeria as a whole". He added.
The SSG further noted that the current revenue sharing formula is skewed largely in favour of the federal government to the detriment of states and local governments as the federating units, which he described as uneven, unfair and unjust.
He noted that the decision of the Revenue Mobilization Allocation and Fiscal Commission (RMAFC) to review the current revenue sharing formula, in line with its statutory constitutional responsibilities,  is commendable as it is long overdue in view of the changing political, economic, social and ecological realities in the country.
Alhaji Usman Alhaji further noted that despite taking the lion's share, the federal government could not effectively and adequately discharge most of its responsibilities in states, like ensuring security and provision of healthcare services which, he said, were left for the states to take care of.
" The insecurity and violence in the North can be link to the uneven distribution of the national wealth. …Some have too little while others have too much to spend. As federating units, no one should be left in dare need ", he added.
While noting that states spend more than the federal government on healthcare and other services in addition to huge expenditure for the police and DSS, he suggested that states should have larger share in the revenue allocation formula.
The SSG therefore, on behalf of Kano State Government, proposed a new sharing formula of 41 percent for Federal Government, 34 percent for states and 24 percent for local governments while the 13 percent derivation should be maintained.
The Kano State delegation to the North West Zonal public hearing comprise commissioners, Special Advisers, top civil servants, traditional leaders, representatives of CSOs, NGOs and students organizations.
Other states that presented memoranda at the occasion include Jigawa, Kaduna, Kebbi, Sokoto and Zamfara.
Hisba za ta tilastawa ma'aurata shiga makarantar nazarin zamantakewar aure a Kano
Hukumar Hisbah ta ce za ta bude makarantar koyon zamantakewar aure a Jihar Kano cikin , a watan Nuwambar wannan shekara.
KANO FOCUS ta ruwaito babban kwamandan hukumar, Muhammad Haruna Sani Ibn Sina ne ya bayyana hakan a zantawarsa da gidan rediyon Freedom.
Ibn Sina ya ce, a matakin farko zabi ne ga wanda ke da sha'awar shiga, amma a nan gaba za su yi kokarin ganin an mayar da shi doka ga duk mai son yin aure a Kano.
"Kaso 75 daga cikin korafin da mu ke karba kan matsalolin aure ne, wannan ne ya sanya muka samar da makarantar don ba da horo.
"Matsalar yawaitar mutuwar aure a kullum karuwa take musamman a Kano, don haka makarantar za ta samar da hanyoyin dabarun koyar da ilimin zamantakewar aure," cewar Ibn Sina.
Kazalika, kwamandan ya kara da cewa za su shigar da kudiri gaban majalisar dokokin Jihar don tilasta wa ma'aurata shiga makarantar.
Ibn Sina, ya kuma kara da cewa horaswar ba iya mata za ta tsaya ba, har da maza za a basu damar shiga don samun daidaito da raguwar matsalolin.
Matsalar aure a Jihar Kano na ci gaba da zama babbar kalubale musamman kan yadda Hisbah ke fama wajen warware su.
Kano Govt offers employment to blind volunteer teacher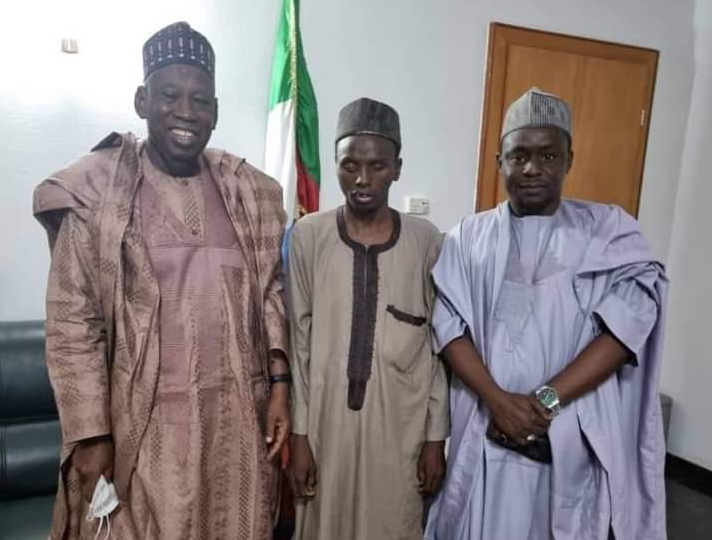 Governor of Kano state, Abdullahi Umar Ganduje has offered a teaching job to a blind person, Dahuru Abdulhamid Idris, who has been teaching voluntarily.
KANO FOCUS reports Ganduje has directed that Mr Idris to be deployed to Tudun Maliki Special Education School.
"You are a role model, whose visual impairment does not stand as a stumbling block for your development.
"You are taking the right step in your life. The Kano state government is giving you automatic employment of teaching. And I have directed the state Commissioner of Education to post you to Tudun Maliki Special Education School." He said
It will be recalled that Daily Trust Newspaper did a comprehensive report of the Blind person and his Contributions to his Community despite his disability.
The report attracted a lot of comments and Sympathy from different people.